the 'call me by your name' sequel might be cancelled
Looks like Luca Guadagnino and André Aciman are second-guessing things.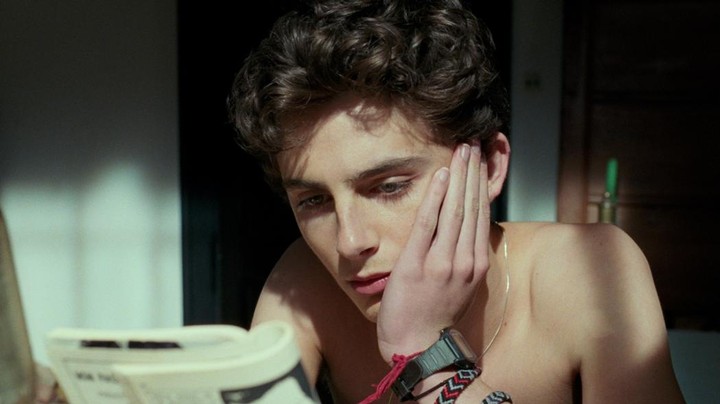 Sony Pictures Classics
Luca Guadagnino and André Aciman are playing with our feels. For after seemingly confirming a sequel to Call Me By Your Name, the two are backtracking on their words. In a new interview, Aciman clarified that he and Guadagnino are simply brainstorming the potential for a follow-up.
"I spoke to the director and he would like to do a sequel but he has quite a few projects in line and so do I," Aciman said, causing fans on the Call Me By Your Name Reddit page to enter a collective panic. "So we are flirting with each other about the sequel but I don't know if we are very serious, either of us, or if anyone involved is that serious about the sequel. We say we are but we don't know, we're not sure."
This new revelation is confusing, seeing as Guadagnino has repeatedly talked on specific scenes and plot lines he has in mind for a Call Me By Your Name 2. For example, Guadagnino said Oliver and Elio will reunite and "travel the world together" and that he imagines the opener being a "steamy scene" starring Oliver.
It's possible Guadagnino and Aciman are responding to some fans' trepidations, as the CMBYN fanbase seems to be divided over the idea of a sequel. "I... don't want a sequel," one fan wrote on Reddit. "I know that's going to get me some hate, but I feel like anything that comes after the ending of the first movie would only undercut the impact of the ending. In the book, yes, Elio and Oliver reconnect down the line. But, even here, this is the weakest part of the book. It undercuts the immediate loss Elio feels."
But perhaps the most important people in this matter are down for a sequel: Timothée Chalamet and Armie Hammer. "If the same people are involved, I'd do it all over again," Armie said in an interview. If the film actually materializes, Guadagnino hopes to shoot the sequel when Timmy (who is currently 22) turns 25 — the same age Elio would be in the follow-up. We'll be keeping our fingers crossed.