Photography Rosie Matheson
meet patsy palmer's model kids
Far from resting on the laurels of their famous mother, Fenton and Emilia are carving out careers for themselves in their own rights.
Photography Rosie Matheson
Another day, another Daily Mail article touting the next celebrity offspring set to take the fashion industry by storm. But there's something a bit different about the Merkells. The son and daughter of British national treasure Patsy Palmer and her cab driver husband Richard Merkell, Fenton and Emilia aren't your typical LA It kids. Sure, Fenton was supposedly "linked" to Kaia Gerber a couple of weeks ago, and yes their claim to fame so far is the fact their mum played Bianca Jackson in Eastenders during the 90s -- fans will remember her fondly for her famous cry of "Rickaaaaaaay!" But beyond that, Fenton and Emilia are shaping up are to be pretty stand up human beings in their own right. They work hard, are really polite, humble, and incredibly down to earth.They want to know more about what I do and when I left uni than talk about themselves.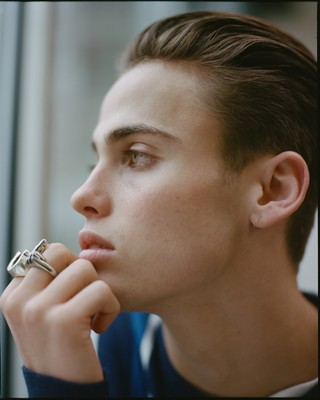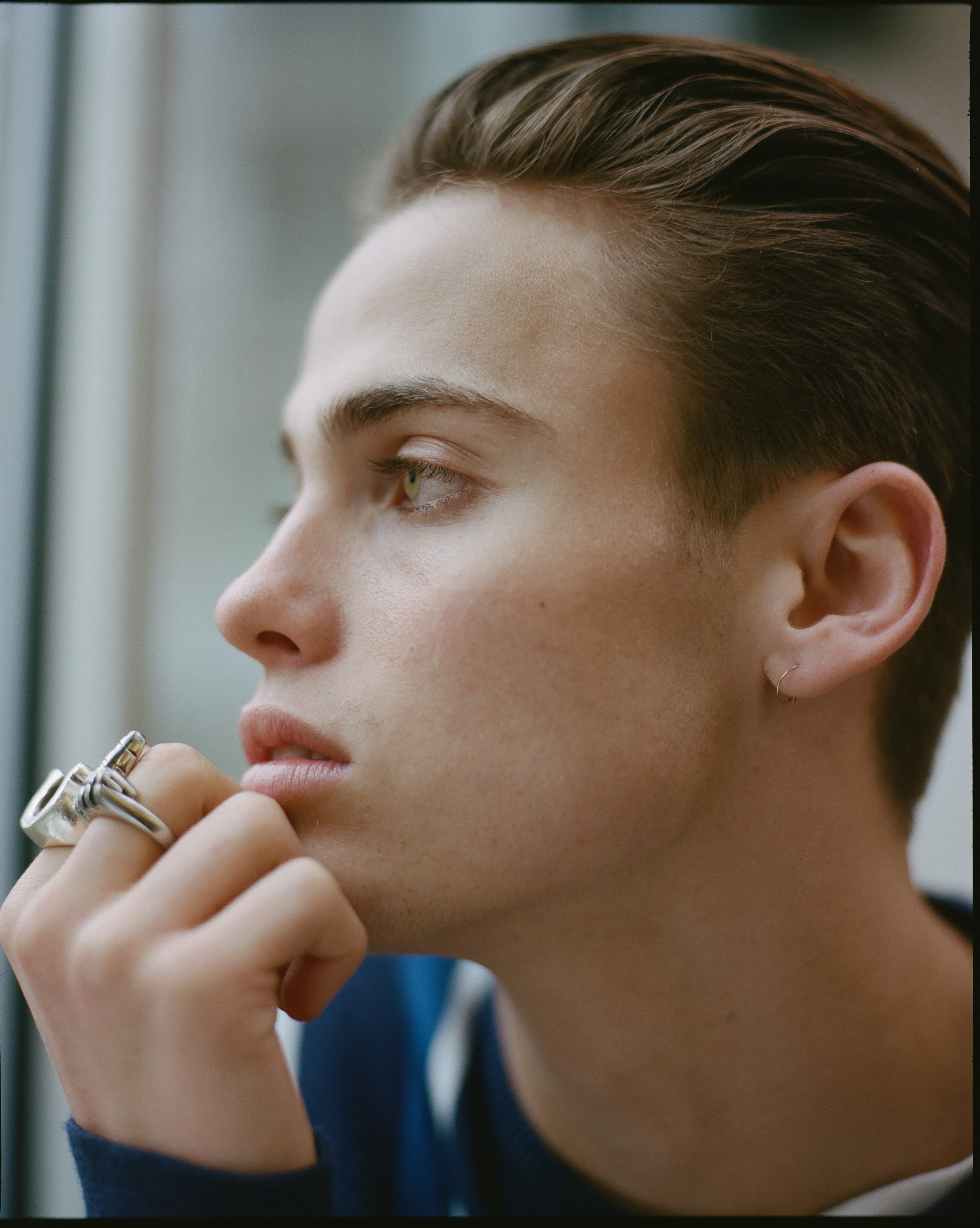 We meet en masse in the i-D offices. Dad Richard is getting everyone coffees, the kids are milling around, and Patsy's staring at the huge poster of Harley Weir's Adwoa Aboah cover that hangs in the entrance. "I just love her," Patsy coos. She is wonderfully as you imagine her, if you grew up watching her on TV. "I love i-D too, how do I get on the cover?" she laughs.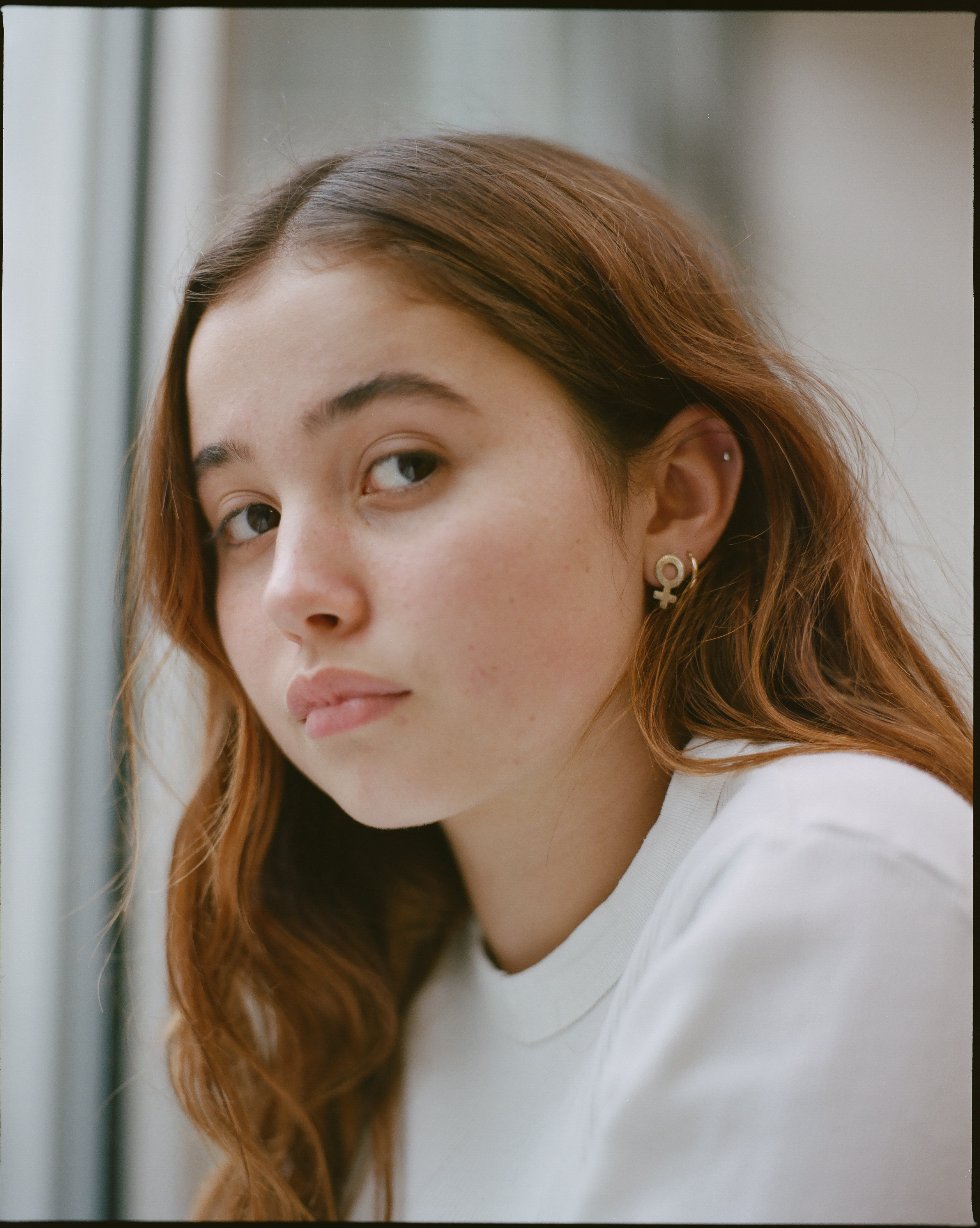 Fenton's up first for his photos. Tall, tanned, with sleepy eyes and boyband good looks, he's a natural in front of the camera, shifting seamlessly from lost puppy to brooding and mysterious. When it's over he smiles, shakes it off and comes to join his family.
Like her brother, Emilia knows her angles. She has an irresistible air of ennui about her, which comes across beautifully in photos. Maybe it's from all the selfies they take, or the fact that they've been in front of cameras their whole lives, but these kids know how to work it, which at 16 and 17 is actually pretty impressive.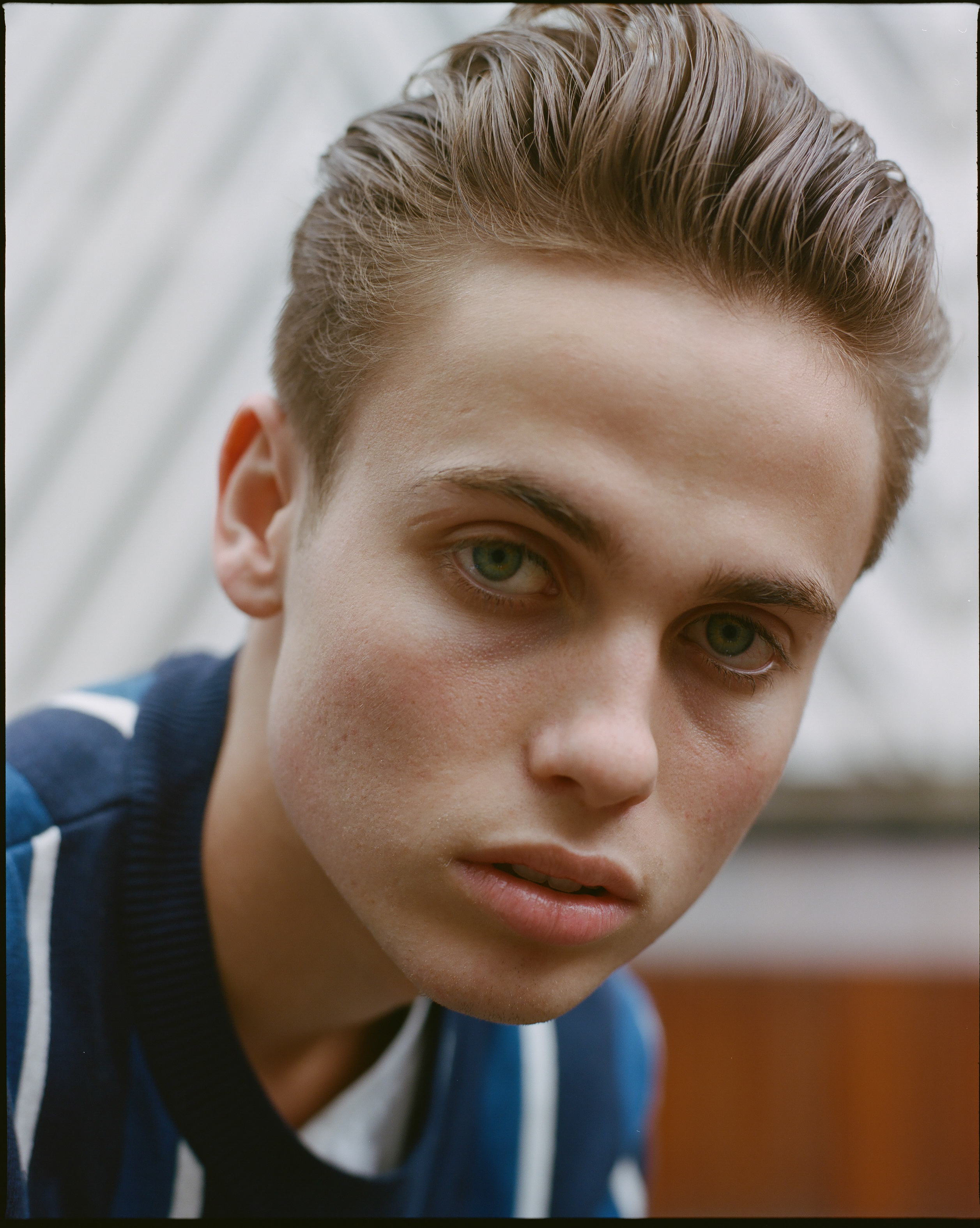 Both kids were born in the UK but moved to LA when Emilia was 12 and Fenton was 13. They have an older half brother Charley, who's an actor, and younger full brother, Bertie who's seven, but lets face it, is probably only a few years away from bagging his first Hilfiger campaign or making his big catwalk debut.
Neither Fenton nor Emilia go to regular school, instead they study at home via a series of online courses, which frees them up for casting jobs and acting lessons should the mood take them. "They're very organised," says Patsy. "They get it all done. The schools are different in America, they're a lot more relaxed. It's so far to go anyway. If they have a casting in the day it's going to be hard for them to get there. They don't really like school anyway, I hated it when I was a kid, so I'm never going to push them." I think it's safe to say we all wish we had a mum like Patsy.
"You don't need to go to college to have a good job," Emilia says. She's absolutely right. "They're very creative," interrupts Patsy. There's a lot of talking over each other. "I feel like there's a lot more they could be doing outside of school, anyway." Though born into privilege, one gets a sense that relying on handouts from their parents wouldn't sit well with either of them. They're eager to work and genuinely seem excited and fulfilled by the prospect of a career in the creative industries. For Emilia, modelling is just the tip of the iceberg. "I love acting, too, and I want to go to design school, but doing the whole modelling thing is a big part of my life too. So we'll see." Fenton is also keen to make a creative mark on the world. "I love writing scripts. I've always written, even before we went to LA. I also love music. I like modelling too, it's really fun. You get to meet really interesting people doing it. I was really nervous at the beginning, but you just kind of find yourself."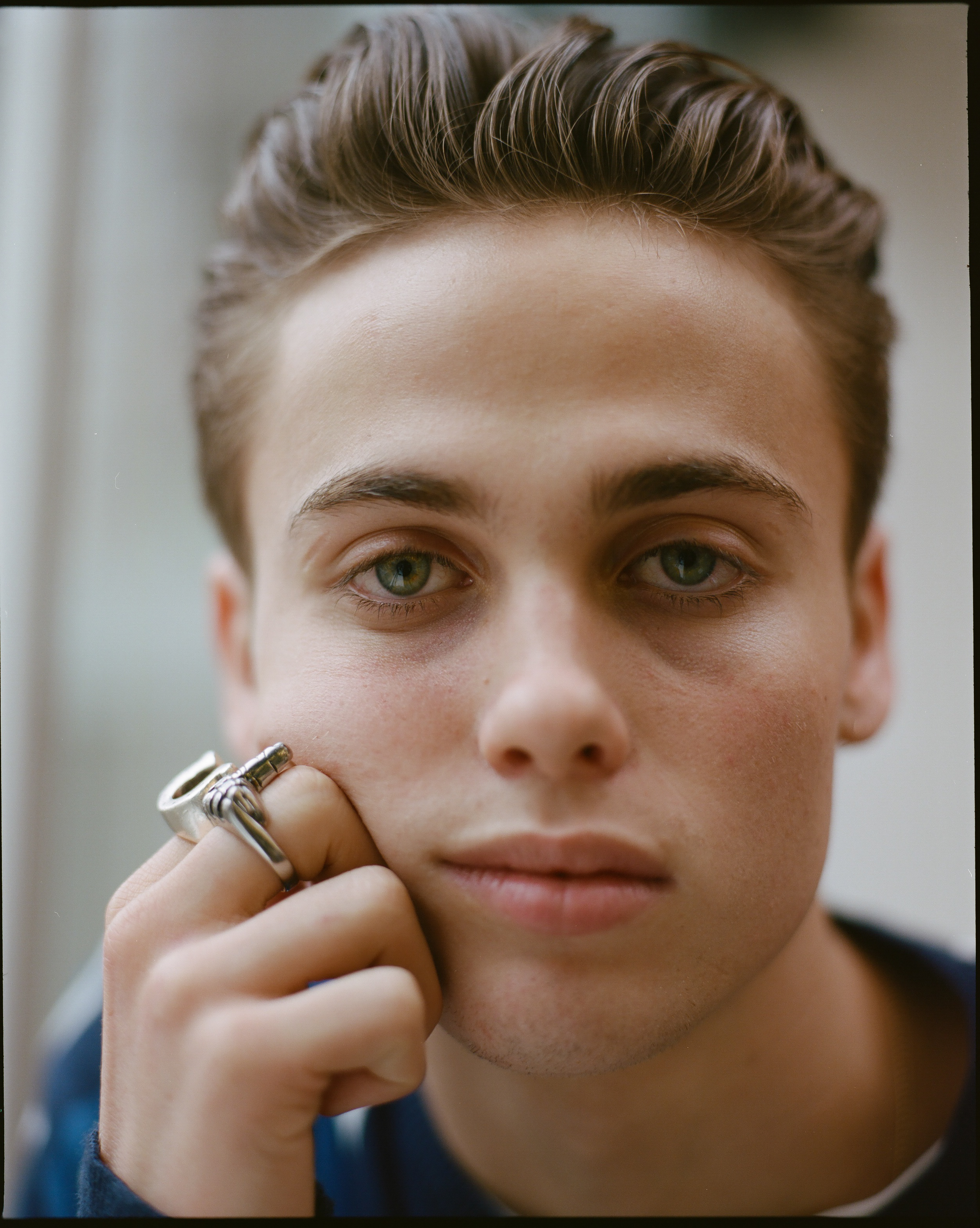 Born just 13 months apart, Fenton and Emilia share most of the same friends. When they're not working, they hang around a lot in Beverly Hills, go to the beach, chill with their mates, play sport. You know, normal, LA kid stuff. They're extremely close. The whole family is. There's hypothetical talk about doing a reality TV show. "It would be nice if they wanted nice things though, not like the Kardashians with all the horrible fighting," says Patsy. "We could make it so funny, though," quips Fenton. "We could, but we wouldn't be able to have control over it. They like to cause controversy, it's all so fake anyway. It's not nice, if you're not like that why would you want to be shown like that?" Emilia pipes up: "They have no privacy. We know so many things about them." But isn't that the direction they're going in anyway? Aren't fame, exposure and the invasion of privacy inevitable for the son and daughter of a famous actress beginning to carve out names for themselves as models, actors, screenwriters, designers, whatever it is they end up doing? "I think they're having fun," Patsy says. "As a young person why would you not want to be around that whole energy? You just have to be very careful. When you're in the public eye, you need to always take advice from whoever it is that is looking after you. Because people are like vampires they always want something from you. It's important to have good people around them. They get asked to do things the whole time. It may look cool but it's not the right thing. That was the one thing that I did wrong. I never had good people around me so I was like yeah i'll do this or that," she pauses, looking at her kids. "The point is they're happy doing this at the moment."
Credits
---
Photography Rosie Matheson