goths come sexy and in all shapes and sizes for willy chavarria's new collection
Who, what, where and why of Willy Chavarria, the provocative designer drawing on his Chicano heritage.
|
06 February 2018, 6:46pm
Willy Chavarria autumn/winter 18. Photography Mitchel Sams.
Who?
Willy Chavarria. His last two collections, Cruising and Brown Power, were divisive, much talked about, and kind of brilliant. As you might expect, when they were based on the leather scene and the Black Power movement. Willy worked at Ralph Lauren for really quite a long time before launching his own venture, based more on his Chicano upbringing in California's San Joaquin Valley than the uptown shapes he'd been creating at other houses.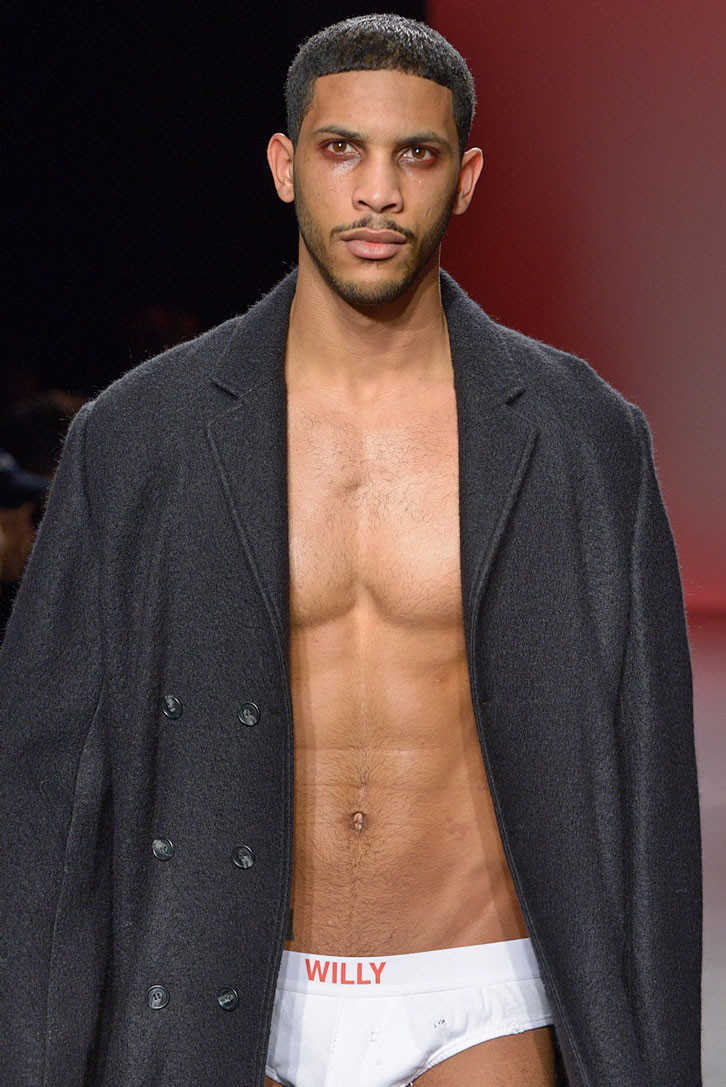 What!
Willy's "BELIEVERS" were "Big, brave and thick skinned," or maybe that was just how he was describing the clothes. His models were hulking types with hand tattoos and surly expressions, and the designer name-checked religious imagery and the prison system as inspirations (if not inspiring in, you know, the uplifting way). The shapes were lifted from his childhood, with oversized black and grey workwear, baggy jeans and Dr Martens. Despite the gloom, there was something moving about Willy's diverse cast of men and women, with their slow gaits and mosaic of gold jewellery over slate coloured overalls.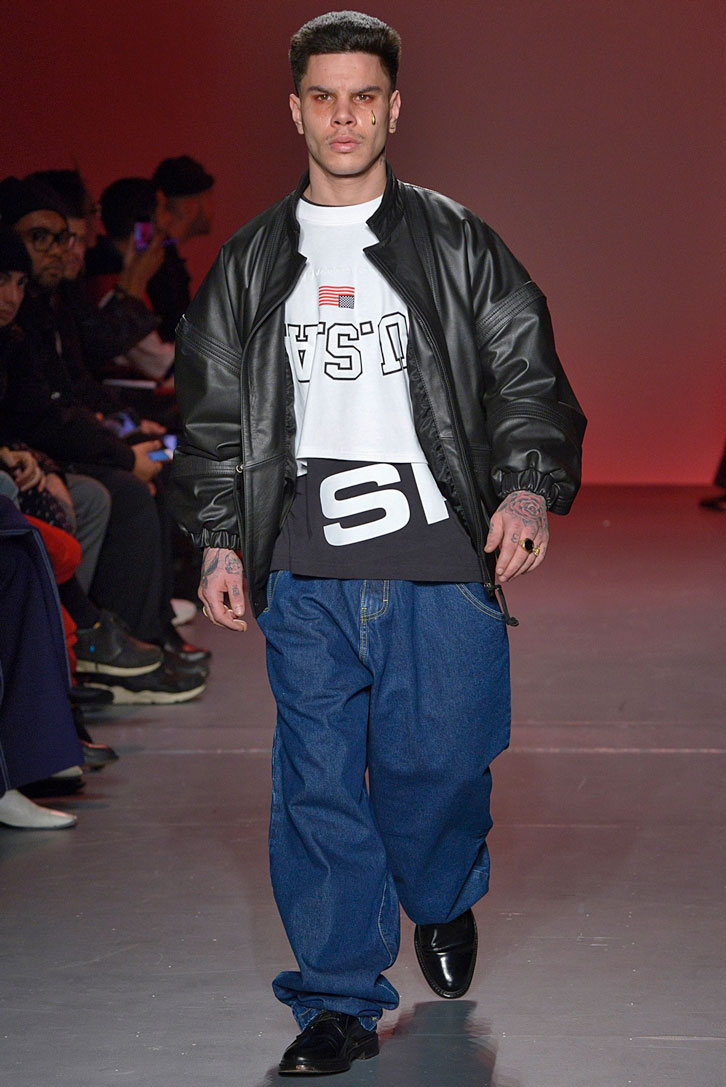 Where!?
New York. Willy has an eponymous store here, which stocked vintage, before -- with the encouragement of Japanese buyers -- he launched his own label. Models marched out against a glowing blood-red background to decidedly somber music.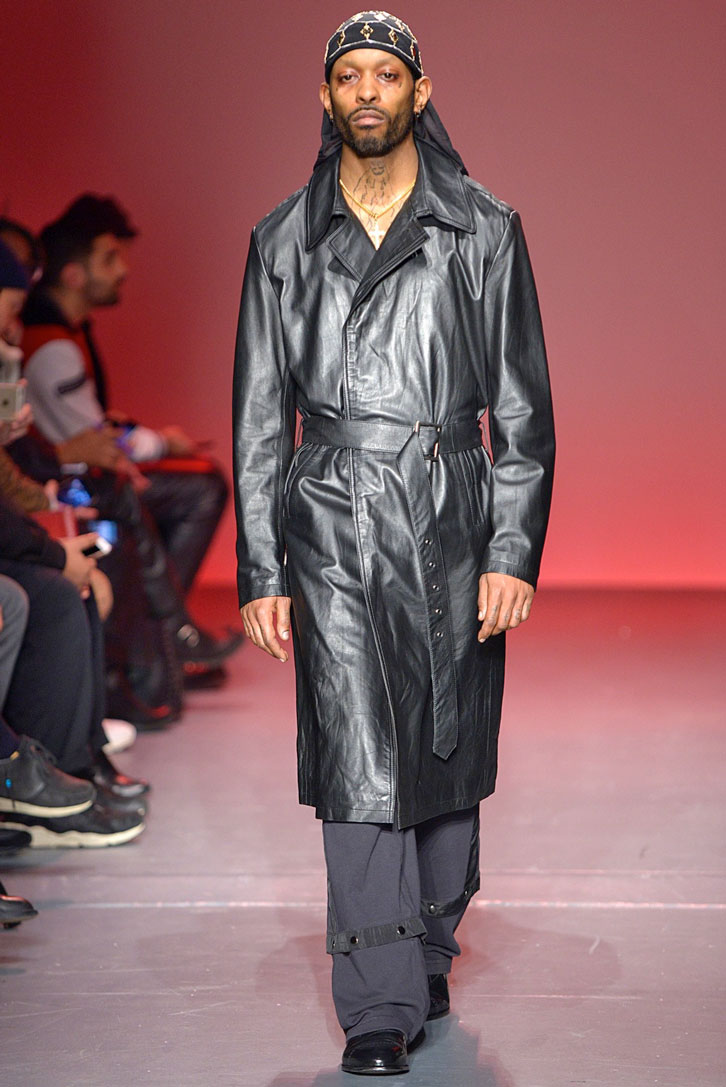 Why!!!
Chavarria's moody aesthetic might not be wildly uplifting, but not everything has to be -- the world isn't currently roses and kittens (though neither have gone extinct yet). Perfect clothes for when you really want to kick someone in the shins, although running away might be difficult in trousers that loose.