this is not a f*cking street style book
Cult fashion week documentarian Adam Katz Sinding (aka Le 21ème) shares his debut photography monograph with Amsterdam-based bookstore and publisher MENDO.
|
20 February 2018, 8:48am
"Today, the people outside fashion shows are more like peacocks than crows…" seasoned critic Suzy Menkes commented back in 2013 for T: The New York Times Style Magazine, "something has been lost in a world where the survival of the gaudiest is a new kind of dress parade." The democratising tide of digital media drastically changed the fashion landscape forever and it was no more obvious than the scenes outside of fashion shows. After Adam Katz Sinding joined the ever-growing scrum of fashion week photographers in the mid 00s, the San Francisco-born, Copenhagen-based self-taught photographer has documented an industry in constant evolution. "My photo was the opening photo of this story... which is great and also sucks," Katz Sinding explains over email. "Menkes is right. Generally, street style is a lie yet people eat that shit up, believing that they are seeing something organic. But then we have the likes of Christine Centenera, Jo Ellison, Isabelle Kountoure, Natasha Goldenberg and co., and we realise that there's hope. This is how I can stay sane." His distaste of being labelled a street style photographer is expressed clearly and succinctly on both his site and social feeds with the defiant disclaimer, This Is Not a F*cking Street Style Blog.
"Today, street style photos are used to sell readers/viewers clothes. They make trends real and I don't want to play a part in that. Instead, I want to show some kid in Albania what it feels like to be outside the Rick Owens show with all the freaks, show an old lady in Iowa how her peers dressed at a Chanel show." Travelling the world 300+ days a year, capturing what excites his eye in over 25 countries, Katz Sinding is a photojournalist. "It's a peephole of sorts. Don't buy the stuff in the photos I take -- but maybe buy my book? Ha, I'm such a hypocrite," he adds honestly.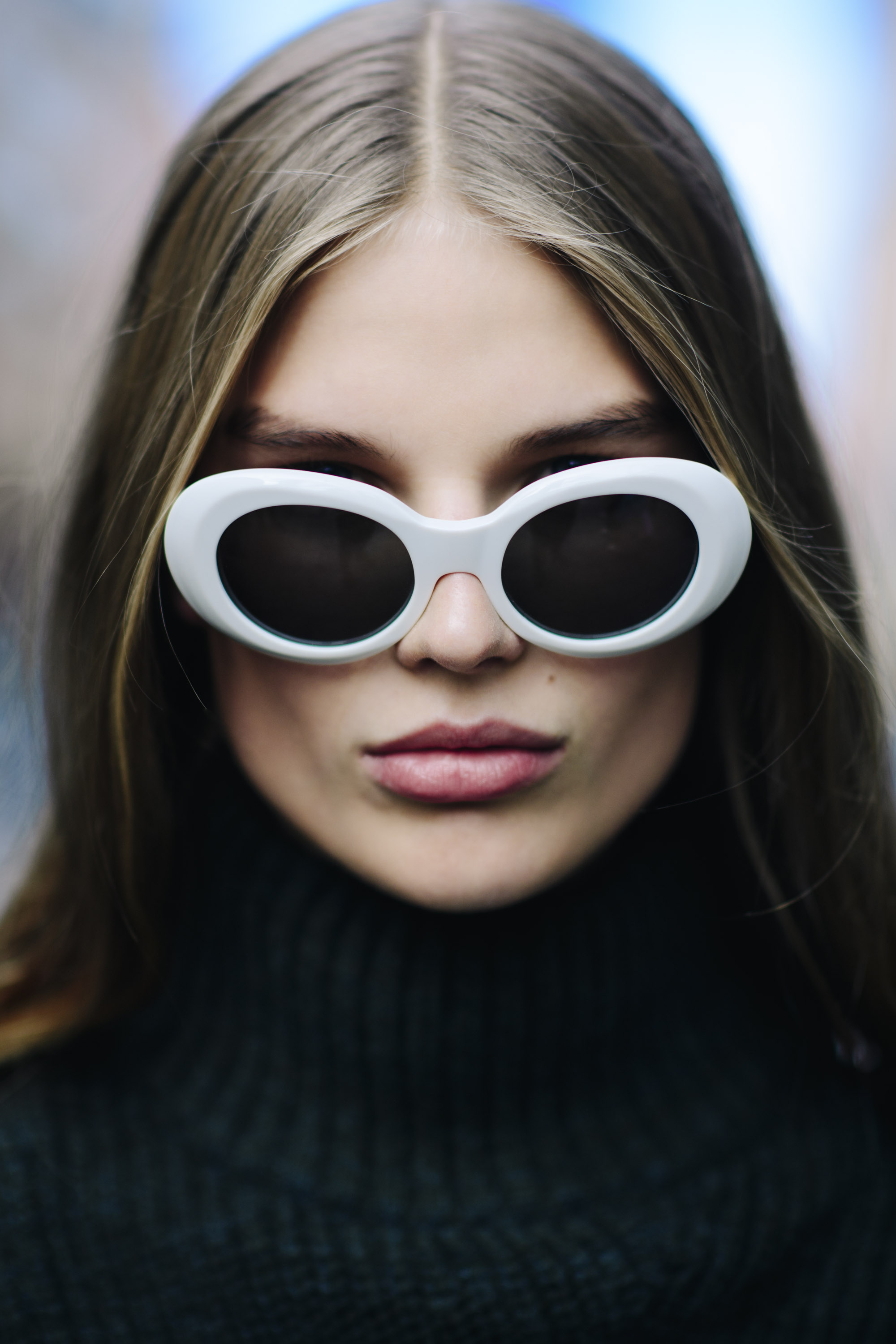 After amassing a comprehensive archive from a decade's worth of fashion-related events around the world, Amsterdam-based book obsessives MENDO persuaded Katz Sinding that now was the time to release his first publication. The result is This Is Not a F*cking Street Style Book -- a collection of 200 images to lose yourself in. "This book brings together Adam's most striking streetwear images, both on the streets and backstage at more than 20 fashion shows around the globe," MENDO's Gunifort Uwambaga explains. "The book is just a snapshot of today," Katz Sinding explains. "You can look at it in five years and that's when you'll get the real reward -- 'look how we dressed back then... man, we looked ridiculous/cool/young'. What's the point of any book except to open our mind to some other part of life?"
Against the backdrop of autumn/winter 18 shows and scheduled around Katz Sinding braving the elements to shoot another season, This Is Not a F*cking Street Style Book is launching with book signings at select retailers. The first was with Soho-based curiosity shop of cool MACHINE-A. "Each store we are having a signing at is creating a limited-edition T-shirt for the launch" Katz Sinding explains. Working with the recently launched London-based graphic T-shirt brand Expert Horror, MACHINE-A have opted to emblazon a backstage image from Raf Simons spring/summer 18 onto their release. You'll have to be quick though because the book and T-shirt are sold together as a pack in a very limited quantity of only 30, exclusively at MACHINE-A.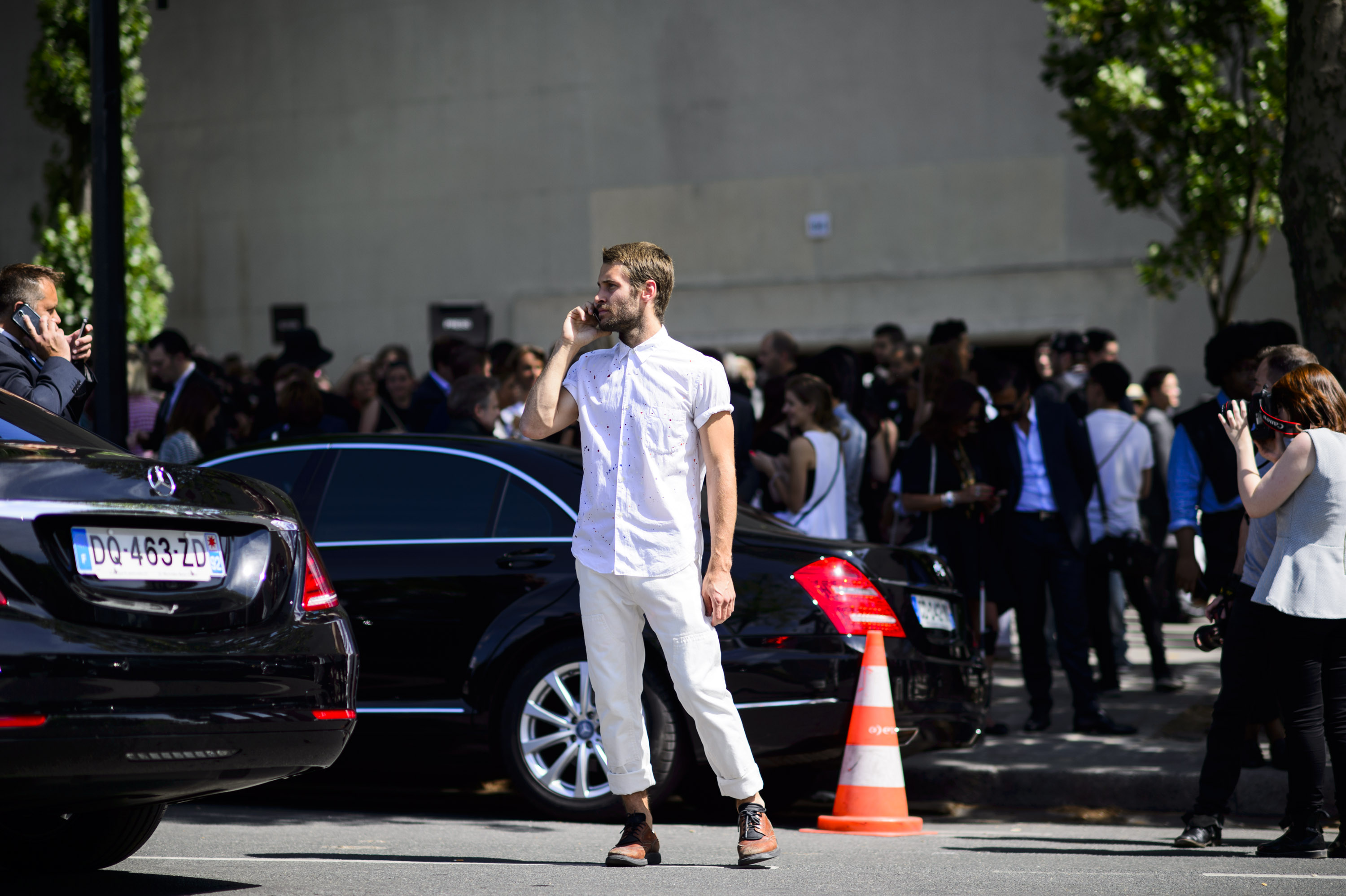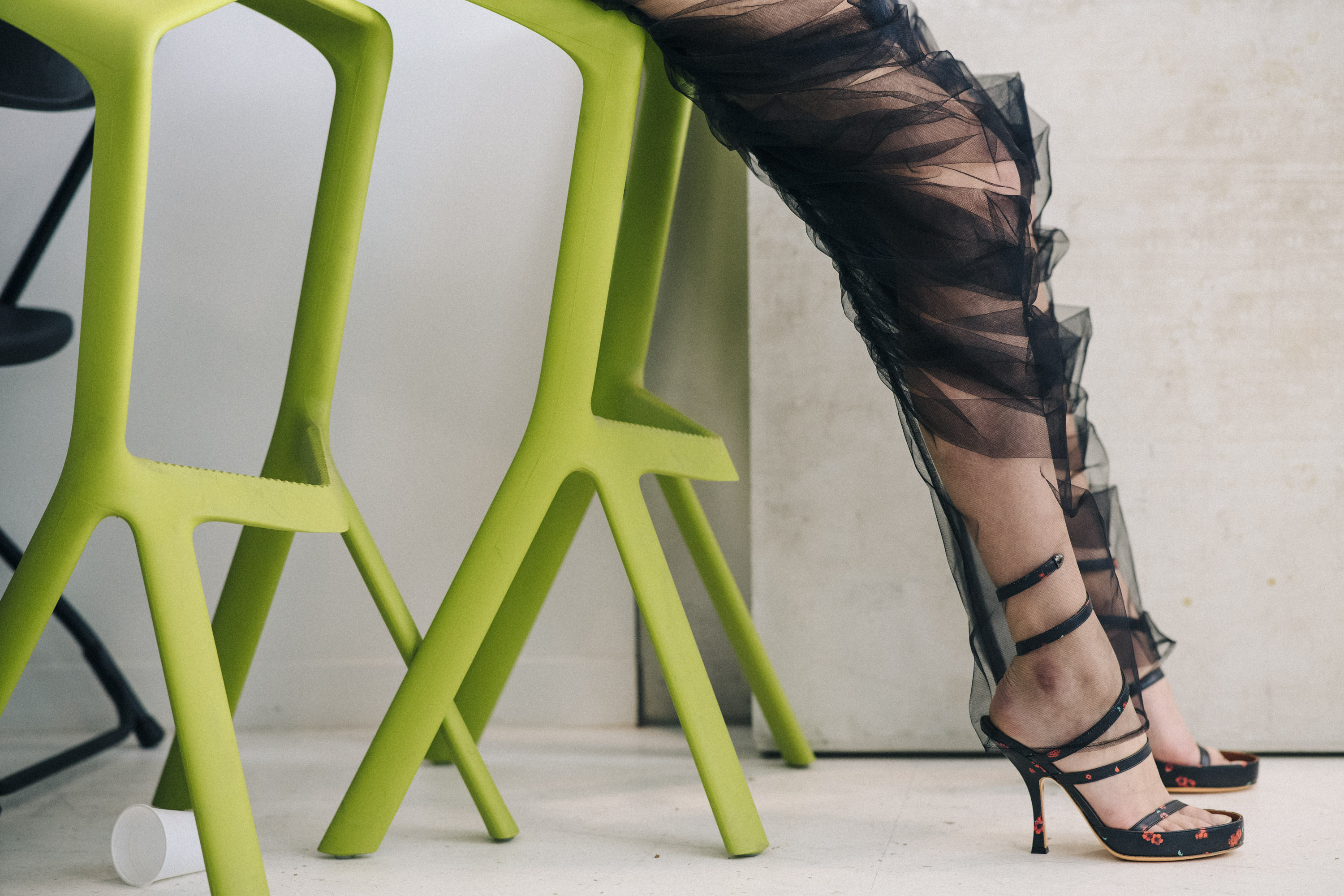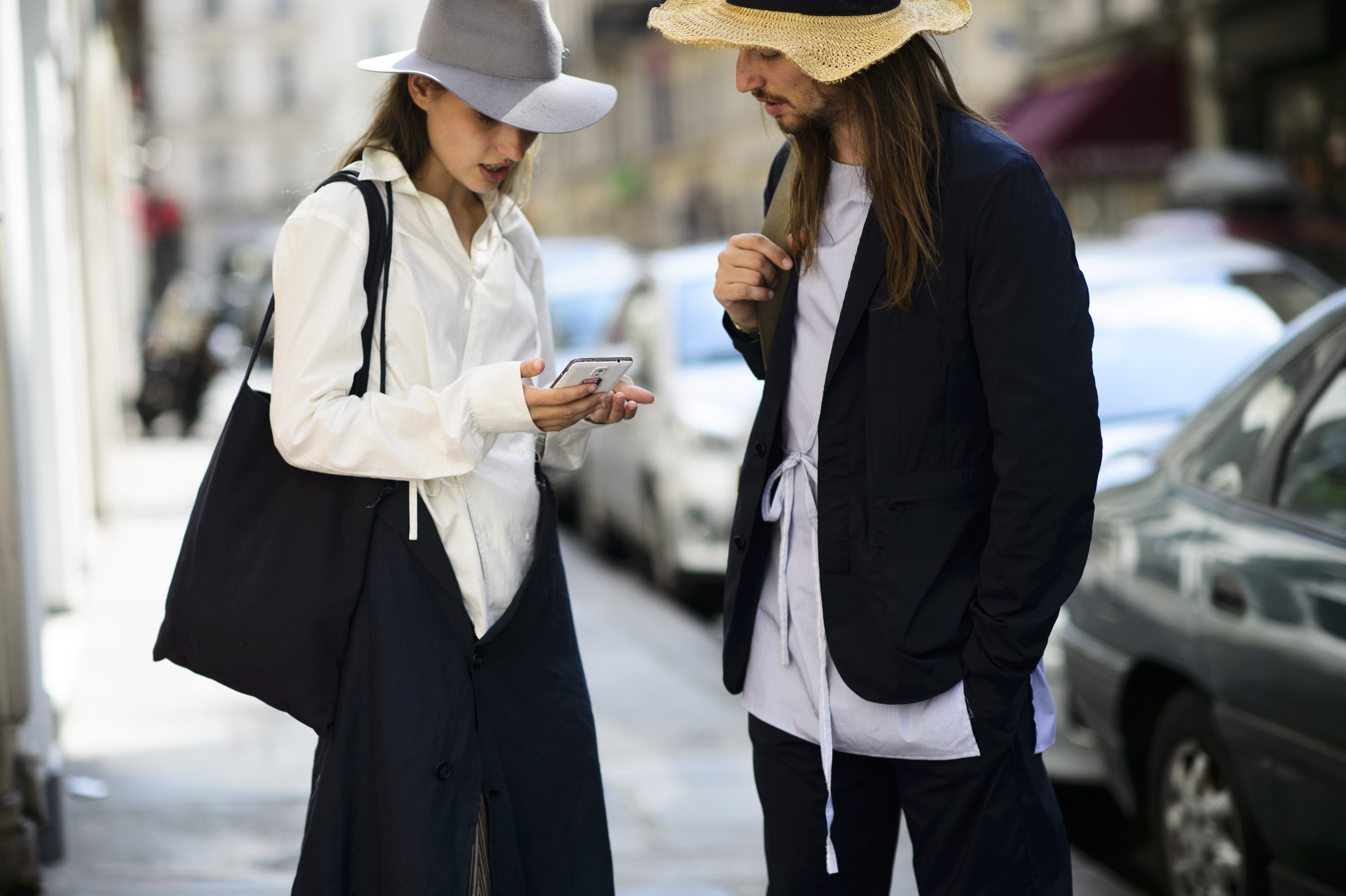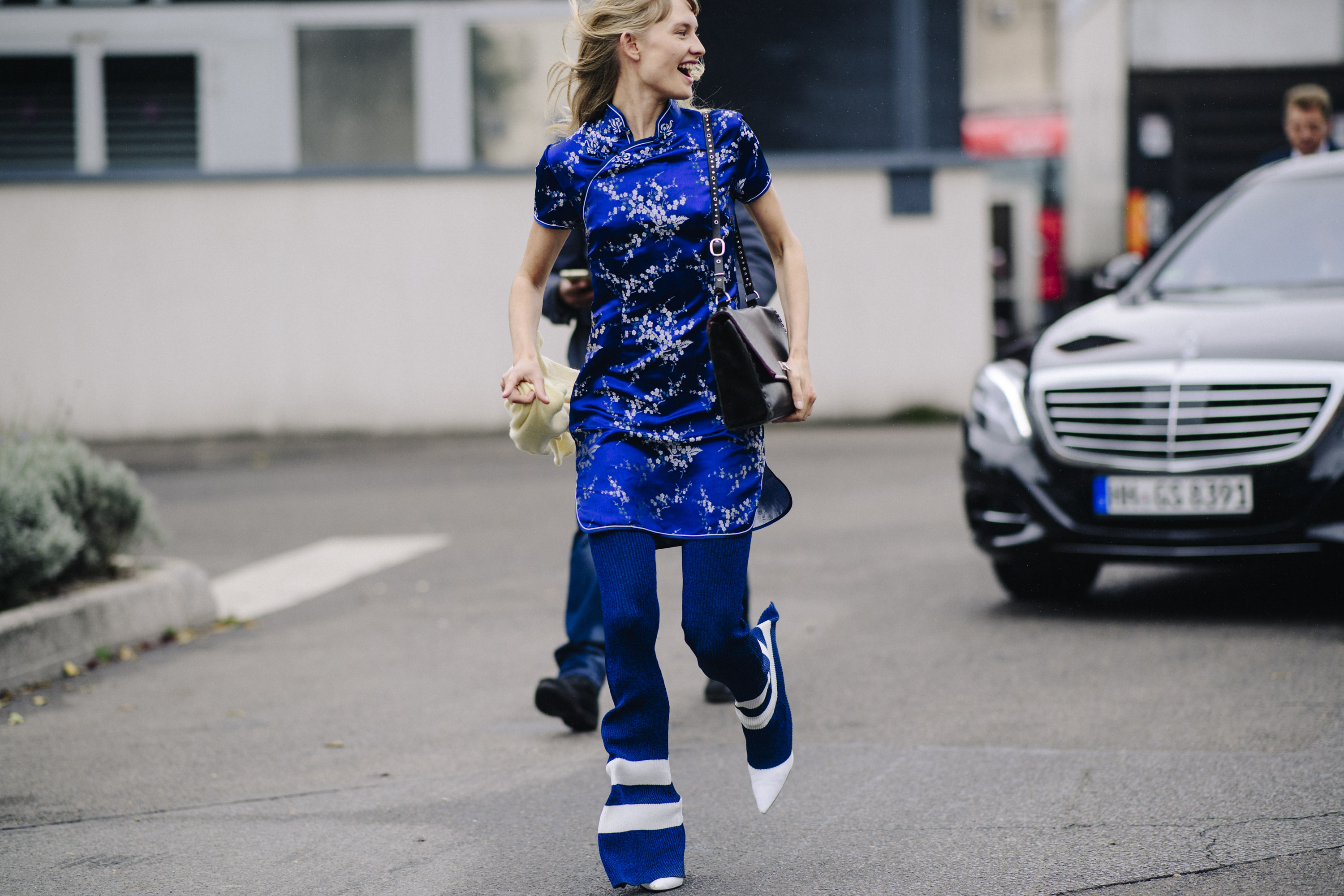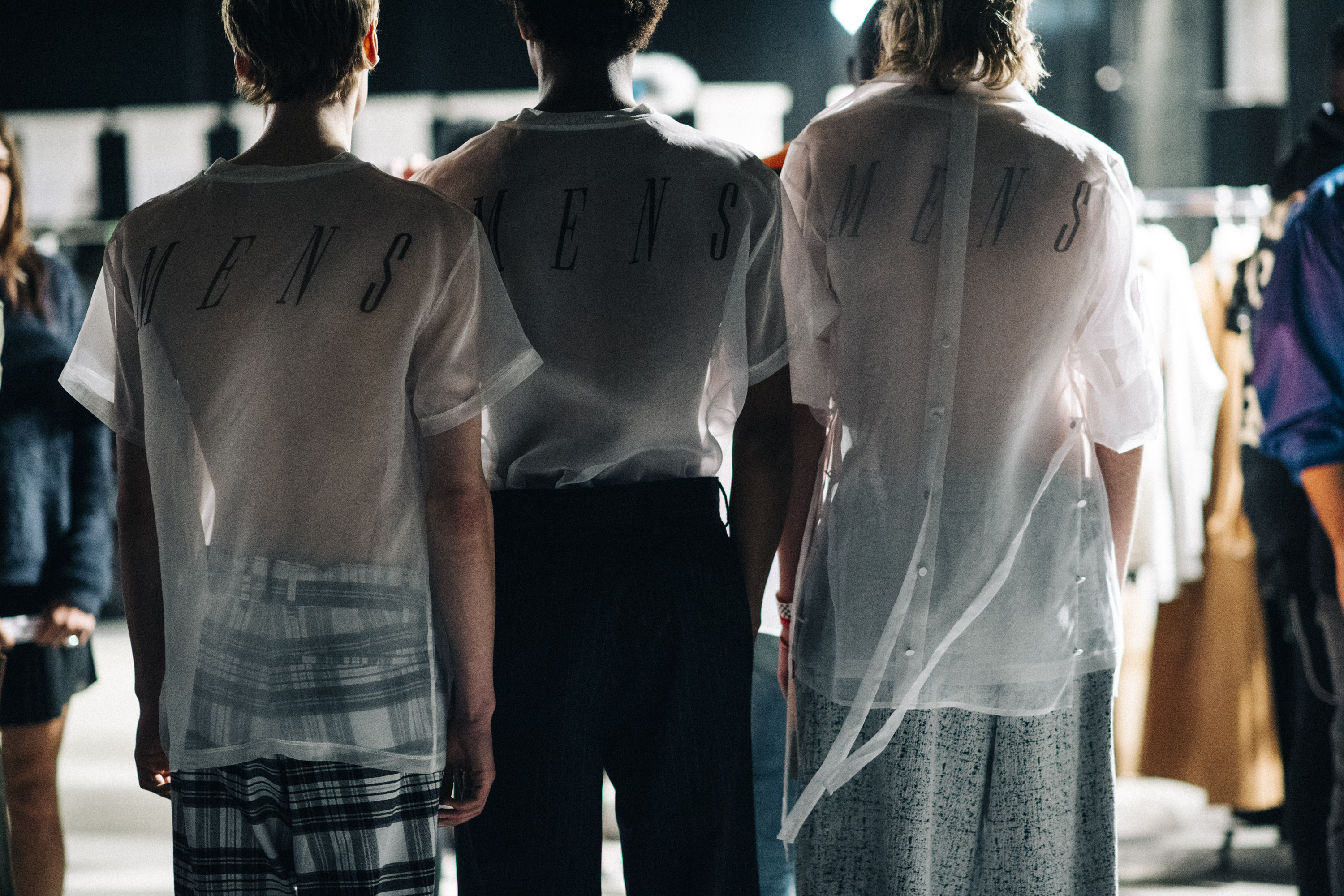 Credits
---
Photography Adam Katz Sinding