bjork's 6 most bjork quotes about love and sex
The Icelandic pop queen has some sage words for all the lovers out there this Valentine's Day
|
14 February 2018, 8:40pm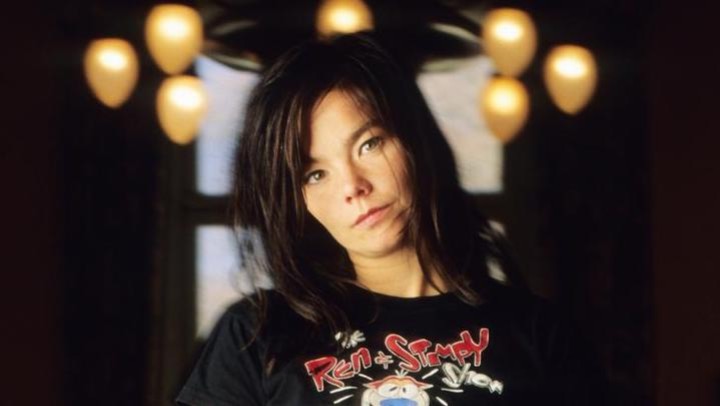 Bjork has always been known as something of a soothsayer. Her cryptic proclamations about life, music, and the future of humanity often make it seem as though the Icelandic pop queen is living on an entirely different planet of her own creation. But more often than not, if you peel back the layers of woo-woo, a kernel of genuine, valuable wisdom can be discovered within. So, as Valentine's day rolls around, complete with all it's saccharine hearts and babies with crossbows, we thought who better to turn to for some sage guidance on all matters of the heart than the otherworldly musician herself. After all, she's experienced her fair share of high-profile heartbreak, as well as a supernaturally fulfilling relationship with nature. And, as the quotes below prove, when it comes to romantic guidance, Bjork does not disappoint. What else would you expect from a woman who wore a phosphorescent dildo on her last album cover?
1. "I've always had as many powerful, creative ladies in my life as I have men, and you could probably describe some of those relationships as romantic. I think everyone's bisexual to some degree or another; it's just a question of whether or not you choose to recognize it and embrace it. Personally, I think choosing between men and women is like choosing between cake and ice cream. You'd be daft not to try both when there are so many different flavors." —Diva magazine, October 2004
2. "I think I'm Tindered to life," she says. "I'm dating life. I'm like: 'Oh, those are new hands and I've got new legs and new… it's a feeling of… It feels like a new adventure.'" — The Guardian, November 2017
3. "I like bestiality. I get turned on by nature. I don't find urban brothel situations very hot. But that's just my taste… like, National Geographic porn." – Evening Standard, October 2016
4. "I never really understood the word loneliness. As far as I was concerned, I was in an orgy with the sky and the ocean." - Nylon magazine June/July 2001
5. "Love is a two way dream." - from her song "Bachelorette"
6. "I find it very difficult to draw a line between what's sex and what isn't. It can be very, very sexy to drive a car, and completely unsexy to flirt with someone at a bar." - "Björk - In Her Own Words" from Women, Sex & Rock'n'Roll by Liz Evans