Three Billboards Outside Ebbing, Missouri
everything you need to watch, see and do this week
Very stable genius suggestions from the world of culture. This week: Lamyland, Revolt & Revolutions and the impending apocalypse.
|
08 January 2018, 12:07pm
Three Billboards Outside Ebbing, Missouri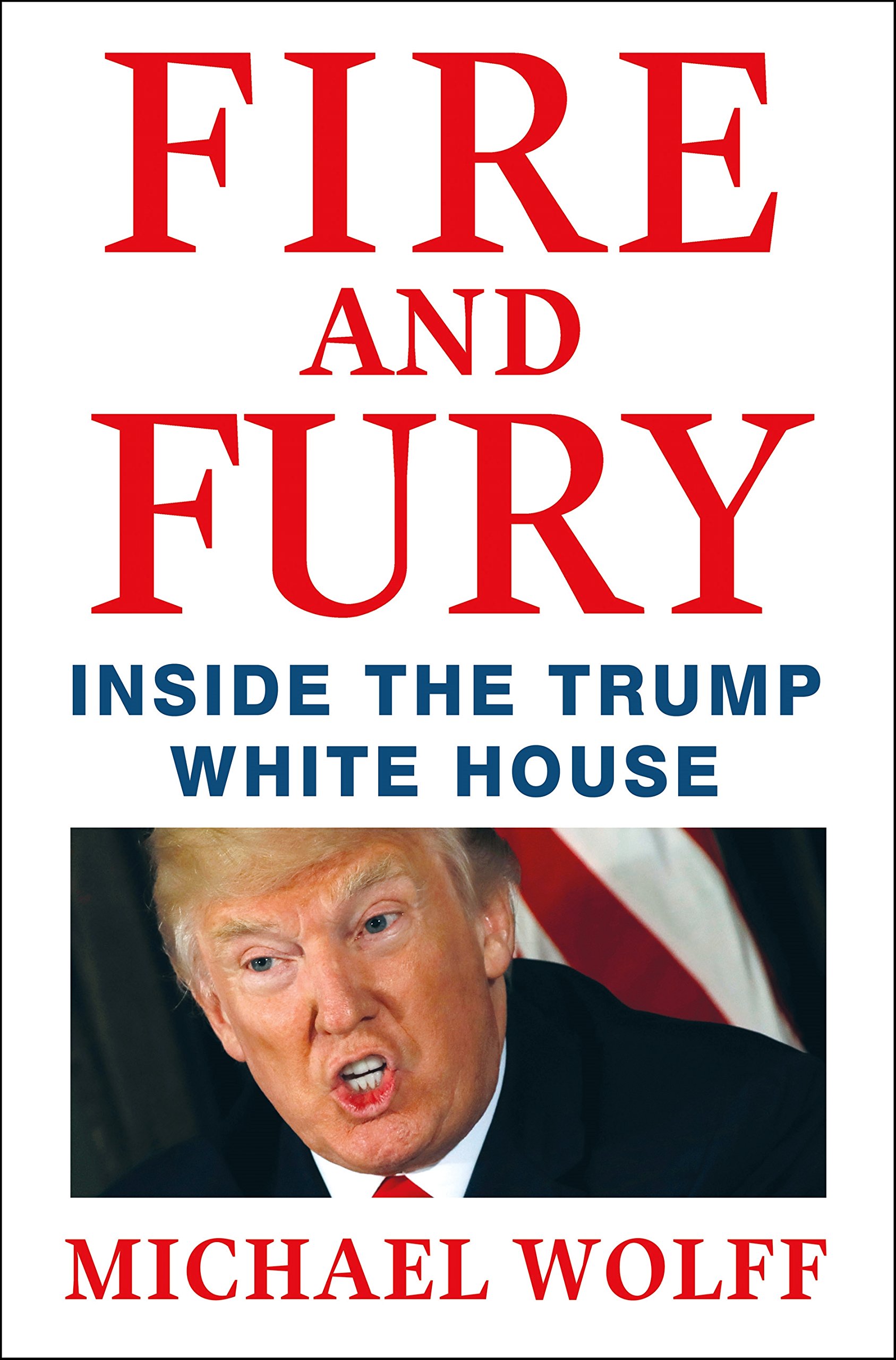 Book: Fire and Fury
Further evidence of the impending apocalypse with the early publication of Michael Wolff's explosive Fire and Fury: Inside the Trump White House. This week: President Trump attempts to square his indignation at being painted as a cheese-burger sniffing moron with the fact that he is, on the bright side, subject of a best selling book. Next week: The largest audience ever to witness an impeachment, period, both in person and around the globe.
Fire and Fury by Michael Wolff is out now.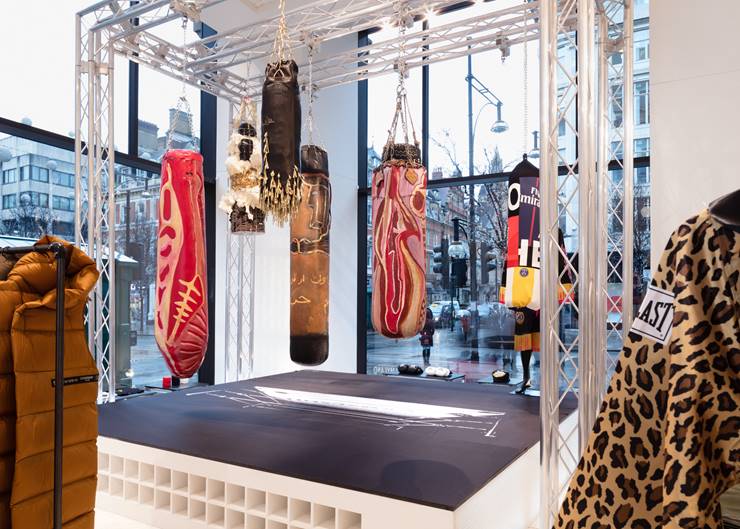 Fashion: Lamyland
Tim Burton meets Virgin Active for Michèle Lamy's latest Saturday job: curating a boxing-ring inspired installation at Selfridges' Oxford Street store. Filled with exclusive activewear and collaborations with Versace, Off-White, Stephen Jones, Gareth Pugh, Koché and, of course, huband Rick Owens, expect crotchless boxing shorts and Anthony Joshua wearing Tyson Fury as a human backpack.
4 January – 25 March, Selfridges, London.
Art: Revolt & Revolutions
Ways in which we might contribute to global change are explored upon the grassy knolls of Yorkshire Sculpture Park from this month. Giving insight into both counterculture and anti-establishment movements, Revolt & Revolutions features work by Larry Achiampong and David Blandy, Yoko Ono, Martin Boyce and Henry Moore, as well as Ruth Ewan's 2003 Jukebox of People Trying to Change the World: a fully playable archive of protest music, recently updated to include songs from the Trump era. Big, big jukebox. Sad!
6 January – 15 Apr 2018, Yorkshire Sculpture Park, West Yorkshire.
Gig: The Line of Best Fit Five Day Forecast
Previous performers at Line of Best Fit's annual showcase of new music include IDER, Dagny, Prince and The Beatles, so be sure to catch 2018's most hyped newcomers in an intimate setting while you still can. This year's proceedings kick off with the very good Poppy Ajudha on Monday, finishing with the Nashville based Soccer Mommy on Friday. We're nailing our colours to Tuesday, headlined by Wandsworth Wanders The Rhythm Method.
8 – 12 January, The Lexington, 96-98 Pentonville Rd, London.
TV: Working Class White Men
Professor Green continues his transformation into the Louis Theroux of pop-rap now with his latest documentary for Channel 4. This week: Green explores why many working class white men feel demonised, forgotten and angry in Brexit Britain. Next week: Green uncovers the dark side of the nocturnal sheep farming industry in I Need Ewe Tonight.
9 January, 10pm, Channel 4.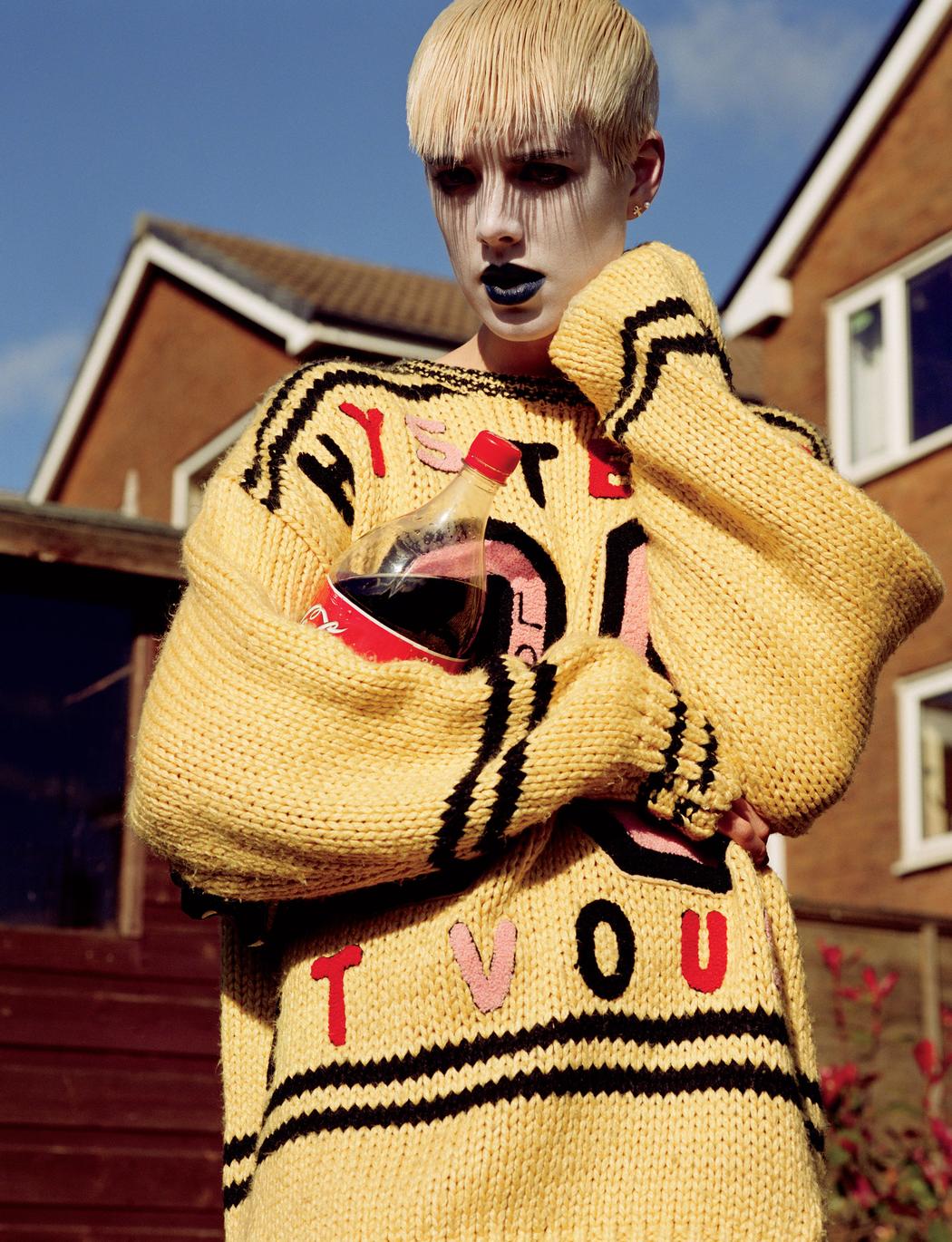 Event: North: Up Close & Personal, on Process & Influence
A panel of northerners banging on about how great the north is, while sat in the plush, neoclassical surroundings of London's leading art centre, Somerset House. If it sounds like we're taking the piss, we are, but that's okay because we're in it.
10 January, 7pm, Screening Room, South Wing, Somerset House, London.
Film: Three Billboards Outside Ebbing, Missouri
Frances McDormand excels in black-comedy about a grieving mother in a murder case gone cold. It picked up four awards at the Golden Globes last night, but if 115 minutes seems just a little bit too long for your attention span depleted brain, there's always London Short Film Festival at various venues across the city too.
Three Billboards Outside Ebbing, Missouri is released 12 January. London Short Film Festival takes place between 12 – 21 January.
And finally: Prince Harry and Meghan Markle visit Reprezent radio in Brixton
And finally, in season 36 of The Crown, Prince Harry (played by Domhnall Gleeson) and Meghan Markle (played by Meghan Markle) visit Reprezent Radio in an attempt to distract the general public from their otherwise outdated monarchical traditions. Next week: Wills and Kate Depop the Crown Jewels, while Prince Andrew visits Goodhood to pick up the latest copy of 032c.
9 January, London.
Everything You Need to Watch, See and Do This Week returns, surprisingly, in a week's time.