for sue tilley the best thing about being a woman is not being a man
Nearly two decades after being immortalised in the work of Lucian Freud, renowned benefits supervisor Big Sue has returned to the paint splattered walls of Lucian's studio. Ahead of tonight's unveiling, Sue offers her notes on being a woman.
Images courtesy Unit9
Am I doing this woman thing right? Do you do this woman thing the same as me? Does it matter? Existential lady crisis -- we all have it. Notes on Being a Woman is an ongoing series that examines the many myths and meanings of what being a woman is all about.
Sue Tilley first met Lucian Freud in 1990, after the pair were introduced by nocturnal mover and shaker Leigh Bowery. Sue was a larger than life benefits supervisor, propping up the job centre by day, and the Blitz club bar and Taboo club cloakroom by night, and Lucian, well he was Lucian Freud, one of the most prolific painters of the 20th Century.

Over the course of nine months in 1995, Sue sat for Lucian in his Kensington studio, resulting in a seminal series of four nude paintings and two etchings. Sprawled across large scale canvases, Sue's naked body is shown in various states of recline. Built up through thick layers of expressive marks and palpable paint, her body takes on a sculptural quality; a stark contrast to the heroin chic aesthetic that was permeating culture during the 90s. In doing so, Sue became a symbol for the iconoclasm of the age.
In 2008 Sue helped make history when Roman Abramovich bought Benefits Supervisor Sleeping, for £35 million in 2008 from Christie's -- a record for a living artist at auction. Though nobody told Sue. She only found out through the job centre.
Nearly two decades on, Big Sue, as she became known, has returned to the paint splattered walls of Lucian's studio, to be immortalised once more in a new large-scale video sculpture by fine art photographer and filmmaker Charlotte Colbert.
"I was thrilled to go there again, to clamber up all those stairs," Sue recalls. "When I originally worked there I used to imagine how I would do it up if it was mine, so it was great to see what the new owner had done with it. He had left the floor in the studio the same so the drips from all those great paintings were still there. It brought back many happy memories and some ghosts."
Ahead of the unveiling of the new sculpture at Unit9 gallery, we sat down with Big Sue to discuss the trials, treasures and tribulations of being a woman.
The best thing about being a woman is not being a man.
The hardest thing about being a woman is being patronised by men. I have begun to think that some white straight men feel emasculated by women who live their life happily and successfully without a fella. Since I have moved to the coast I have met several men who have been veering on rude to me as they are trying to get one up on me.
The best advice someone ever gave you about human bodies was from Lucian Freud. He told me that libraries should be called beauty parlours as it is much better to enrich your mind rather than your body.
When I was 16, I had the wrong idea about marriage. I thought that I would get married and have children, I thought that was what everyone had to do.
The most unexpected I've found about being a woman is that we are just as good as men.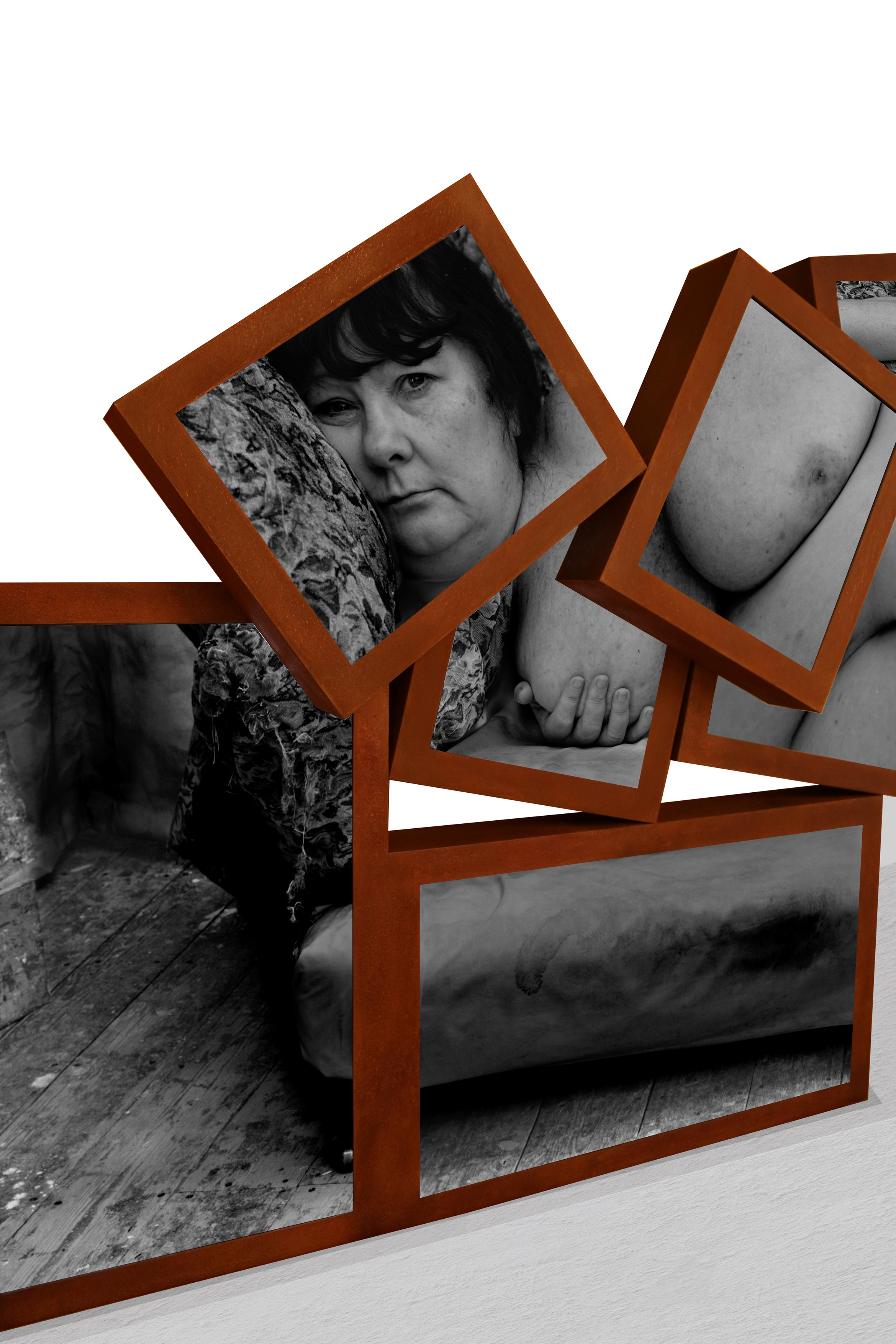 My favourite song about being a woman is And I'm telling You I'm Not Going. Not that I'd ever beg a fella to stay with me if he didn't want to, what would be the point of that? I just love the drama of the song, especially when it is being sung by a drag queen. I also love Maggie May by Rod Stewart as it is about a man being taken for a ride by a woman.
The book which taught me most about being a woman is Pollyanna, by Eleanor H. Porter.
I admire many women. Drew Barrymore, just because I do and I love her face. Madonna, whatever anyone might think of her there is no doubt that she walked her own path and hasn't been afraid to cross any barriers, also I love all her 80s songs. Adele because she's very natural, she doesn't put on any airs and graces and doesn't feel the need to prance around in her knickers.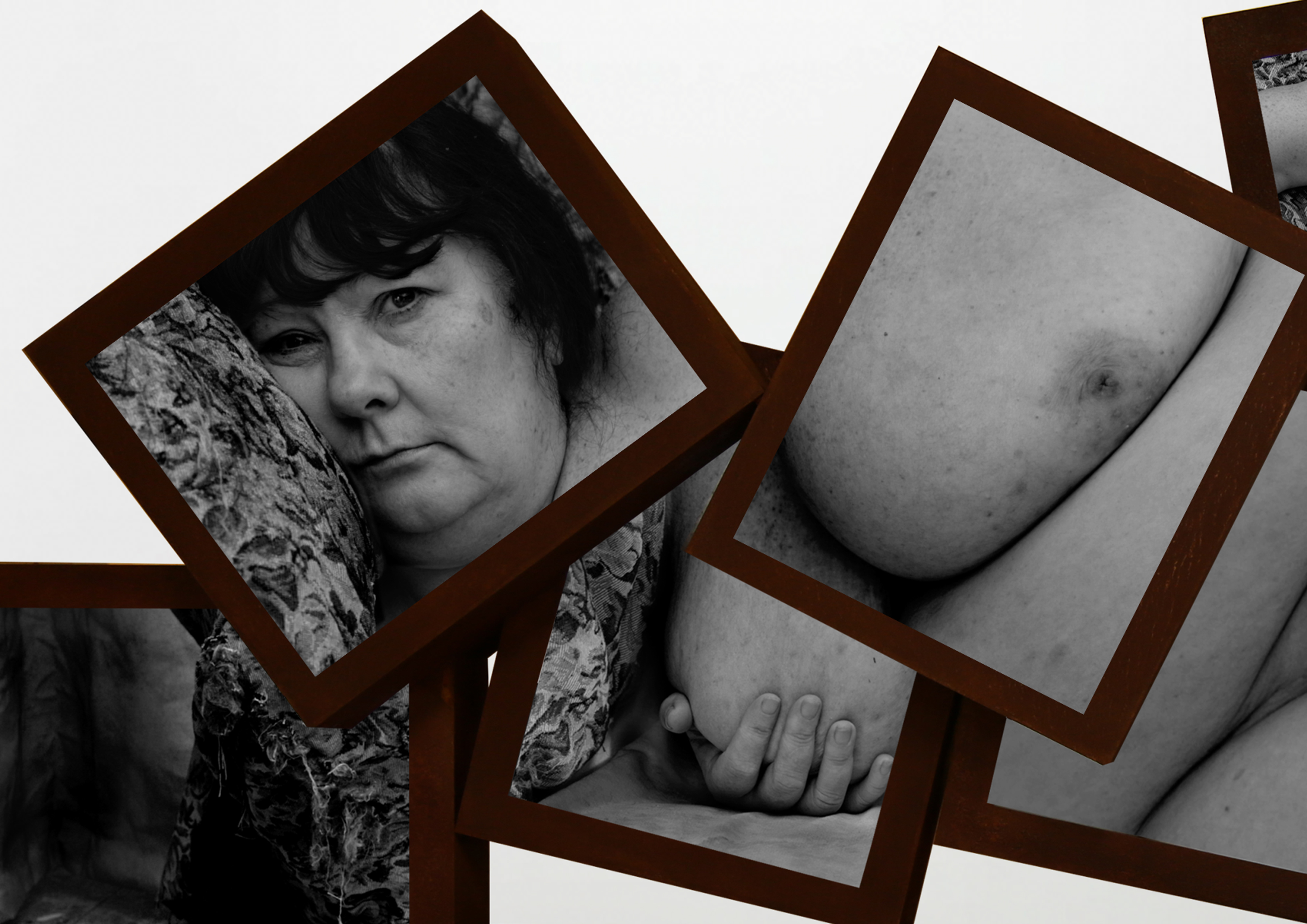 The best thing about getting older is not really caring what people think.
The biggest lie about getting older is you get your state pension when you are 60.
I feel most like a grown-up when going on an aeroplane on my own.
I'm happiest when I'm looking at a sunset over the sea a couple of hundred yards away from my flat. I would have thought I'd have gone mental if I said that a year ago.
Love is very exciting to begin with, it can be very distracting but I'm no expert.
Charlotte Colbert's moving image sculpture of Sue Tilley will be on display at Unit9 gallery until 18 February 2018.