watch taylor swift in london eating a kebab and riding the bus in new video
Look! Her Fridays are just like yours!
|
12 January 2018, 12:27pm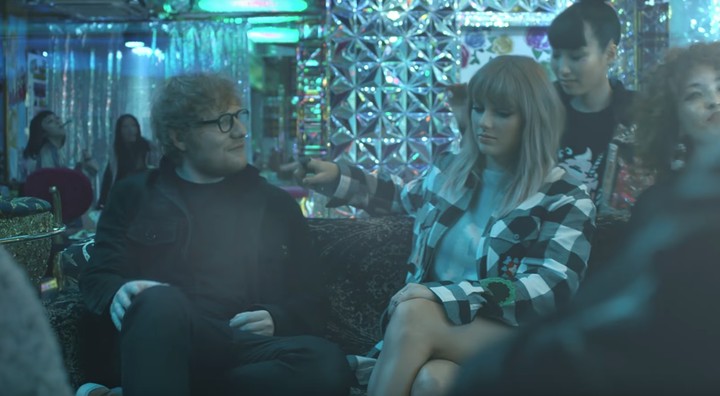 Taylor Swift has just released a music video for End Game, the only song from her new album with feature verses, in the form of Ed Sheeran and Future. The song contemplates relationships when one has a big 'reputation'.
The video directed by Joseph Kahn, who also took the reins for Look at What You Made Me Do, and eager fans are already on the hunt for the bounty of easter eggs Taylor tends to leave in her videos.
There's not much of a narrative per se, just a lot of of Tay jet-setting around the globe in a heady celebration of conspicuous consumption. Watch Taylor Swift dancing like a snake on a luxury boat in Miami. Watch her driving sports cars with Future and frolicking on the beach. Watch her in Tokyo, shaking a maraca in a karaoke booth next to Ed Sheeran and shaking her tush on a dance machine. Watch her throwing a party on a double decker bus in London, and feigning normality by shouting all her sequin-adorned mates a kebab from somewhere in Kentish Town. Watch her hammering the snake motif home again by playing an actual game of old school phone snake.