Jordan Peele is remaking this cult 90s horror
Time to add 'The People Under The Stairs' to your lockdown 2.0 watchlist.
|
02 November 2020, 11:18am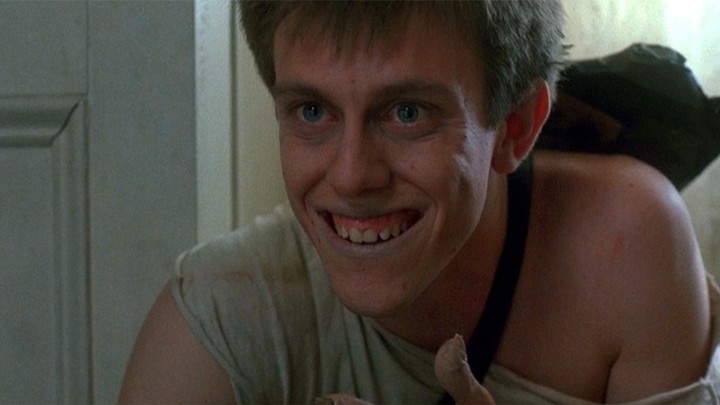 Still from People Under The Stairs (1991)
Is there a man more prolific in the horror sphere right now than writer-director-producer Jordan Peele? Not only is he working on his reboot of The Twilight Zone, but he's executive producing Nazi slaying TV show Hunters, Lovecraft Country and Nia DaCosta's upcoming Candyman sequel, while wrapping up work on a new dark fantasy horror from the man who directed The Nightmare Before Christmas called Wendell & Wild. Next on his list? Another reboot, this time a new cinema take on Wes Craven's The People Under The Stairs.
The 1991 original follows a young boy named Fool as he breaks into the home of his parents' landlords, only to discover that some adult siblings have managed to imprison and mutilate a bunch of young boys -- which like Fool himself -- without being caught. But he runs into Alice on his journey, the unharmed daughter of the family, and together they find a plot to escape the treacherous house. At the time of his death in 2015, Wes was working on a TV series inspired by the original, but it never came to be. Maybe this is Jordan Peele's way of paying homage to the legend of horror.
Lifting from Jordan's love for both the dark and comical, the series is set to be a satirical spin on an otherwise horrifying story, much like the original. But when is it coming? And who else is attached to it?
That we don't know yet. All the information that's available to the public suggests that Jordan will be producing under his Monkeypaw Productions banner (yep, the same company behind Get Out, Us and Black KkKlansman). No release date has been confirmed yet, but it's worth highlighting that 1st November 2021 will mark the original's 30th anniversary. Could Jordan Peele be planning his The People Under The Stairs remake for the film's 30th anniversary? It would require a pretty swift turnaround, but for all we know the movie could already be in production. Watch this space.
Tagged: