How to watch Cardi B's new reality TV show
The rapper's first dip into the medium since 'Love & Hip Hop' launches today.
|
18 December 2020, 11:42am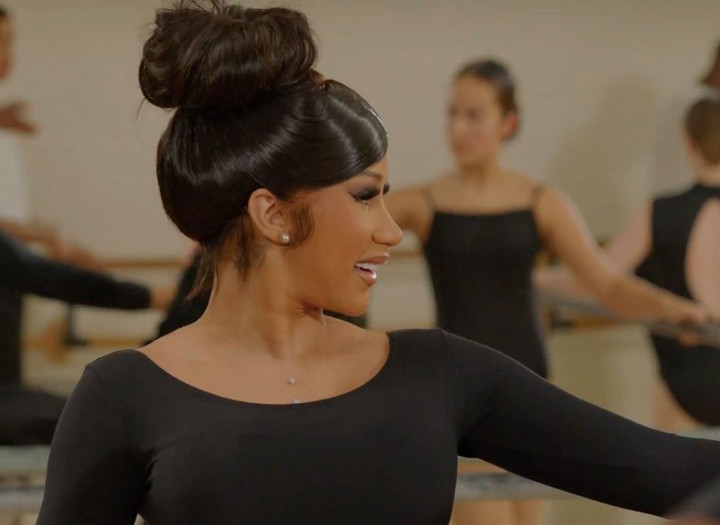 Cardi Tries: Ballet
Ever the entrepreneur, Cardi B -- known for her OnlyFans gigs and Fashion Nova spon con as much as she is her music -- has announced her return to reality television. It's been a while since she's dabbled in the creative medium that brought her fame in the first place; five years have passed since she joined the cast of Love & Hip Hop, caused total mayhem, then duly dipped two seasons later. This time though, instead of being the firecracker at the heart of a wider ensemble, she's pretty much going solo. Her new show Cardi Tries does what it says on the tin, and the first episode is available to stream right now via Facebook's Messenger service. (Yes, really.)
As you'd imagine, Cardi Tries follows our favourite rapper as she tries out new activities that are somewhat alien to her: think ballet with school kids, basketball and the ancient craft of sushi-making. Is she all that good at it? We'd imagine not, because that's a key part of the fun.
Featuring guest appearances from choreographer Debbie Allen and Fast & Furious star Michelle Rodriguez, the series has been created with both Facebook and BET producer Jessie Collins Entertainment on board, specifically for the former's Watch Together feature. Essentially, you are able to tune into each episode and watch it with the company of friends; a service that sounds like chaos considering how hideous we feel having not had a haircut since before the second lockdown.

Anyway, the first episode is out now, and it sees Cardi flopping at ballet. When she's asked if she's ever done ballet before by Debbie Allen, she responds: "I used to be a stripper". Both pursuits are equally gracious and beautiful in our eyes, queen. Stream Cardi Tries on Facebook now by clicking here.