Courtesy of Juicy Couture / Aidan Zamiri
In 2021, Juicy Couture is getting juicier
With a British designer, a stunning SS21 campaign and a comforting dose of Y2K nostalgia, it's time to revisit the velour tracksuit.
|
10 February 2021, 4:11pm
Courtesy of Juicy Couture / Aidan Zamiri
It was inevitable. The glittering nostalgia for Y2K has been a comforting balm for some time now, but with lockdown inducing an appreciation for physical comfort (we see you in your casual loungewear), the new year has well and truly heralded the return of Juicy Couture. Yes, the label beloved by Paris, Britney, Kim, Lindsay — even Demna; the ultimate sartorial symbol of trashy-fab life in the fast lane; the official uniform of reality TV starlets and millennial Valley Girls! Juicy Couture's figure-hugging tracksuits and diamanté logos, imbued with the 00s sass of baby-hued pinks, blues and lilacs, are back with velvety vengeance.
After a meteoric rise and fall (and rise and another fall — this isn't the first comeback), the fashion label has been re-launched with a new team and is being brought up to date by British designer Amy Gibson, who previously headed the design team at Beyoncé's Ivy Park. We're calling it Juicy 2.0.
"I was always a fan!" says 34-year-old Amy. "Of course, I definitely remember longing for the super low-rise pants, thong showing above. I think of 90s/00s Britney, when I was in my teens, and wanting to emulate everything she did. Who didn't?" The LA-born brand's new SS21 campaign, photographed by Aidan Zamiri, has a distinct London edge, starring a diverse cast of girls that include designer Lois Saunders and beauty entrepreneur Taiba Akhuetie. "The global vision for 'new Juicy' is absolutely anchored in empowerment," she adds. "Our culture has moved towards different values: independence, ambition and strength."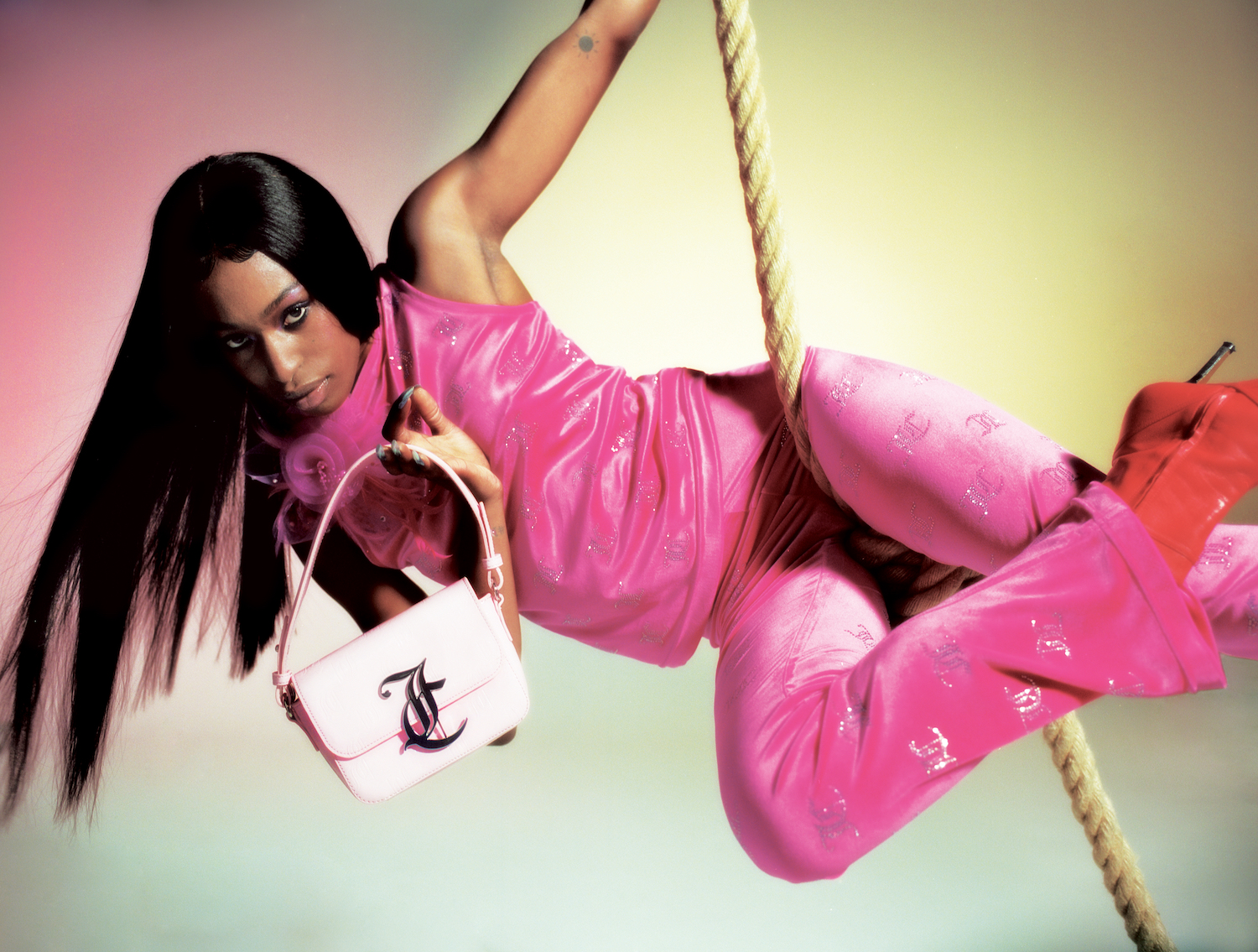 In other words, inclusivity is at the heart of the revival. It's important to note that in its original incarnation, Juicy Couture was a very different kind of brand, much more equated with size zero frames, perma-tanned blondeness and a pervasively white circle of celebrity ambassadors, chihuahuas in tow. It wasn't exactly marketed to women of colour, or more expansive, 'juicier' body types. "This campaign features 'real women', each with unique figures and styles, wearing the brand in completely different ways," points out Amy. "It's really a far cry from its original LA days!"
Taiba, who started her Keash braiding company in 2014 and has since launched an agency for black beauty artists, agrees. "It was always something I wanted to have," she says. "I don't remember it being very prominent in the Black community, and I never had it when I was young, and maybe that's why — but it was something that I always thought was cool, even if it felt a bit unobtainable." She notes that her fellow cast members were a mix of "short, tall, different body types, different races, different hair types — and that made me feel really comfortable."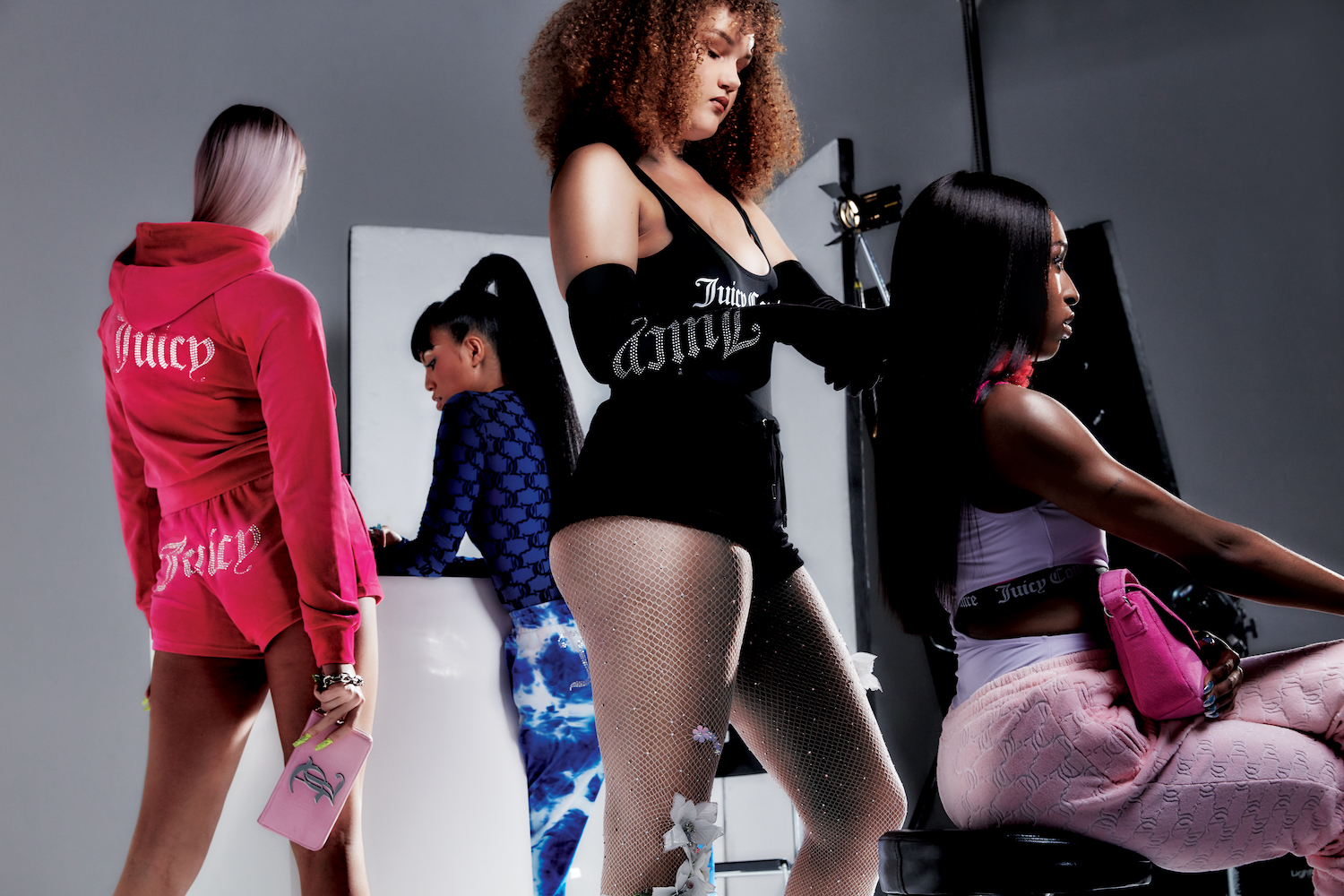 Much like Taiba has noticed a newfound love for 00s beauty — she incorporates diamanté embellishment into hairstyles, inspired by Juicy tracksuits and acrylic nail art — so too has Amy in her vision for the label. "We're the OG, the original velour tracksuit brand — we own that heritage," she asserts. "I never want to lose those strong values: comfort without compromise, bridging the gap between loungewear and ready-to-wear. For me, it's just been about bringing those values up to date. Modernising the approach; design with a strong societal sensitivity." The SS21 collection itself is inspired by 80s synchronised swimming costumes, replete with monogrammed terrycloth dresses, high-rise bathing suits and bikini tops worn brazenly with, of course, velour trackies.
For those who were still in diapers when Juicy ruled the airwaves of MTV, it's a welcome approach to an old favourite, least so because it's ideal for wearing at home, just as much as it is for pairing with stiletto booties and crystal-studded fishnets for when the world reopens. "Juicy has been hugely popular since our relaunch," adds Amy, who notes that comeback sales are up by more than 300% across all stockists, making it one of the best-performing brands in lockdown. "It makes sense, really — in such a challenging year, we've just had everyone seeking comfort." Whether that's the comfort of nostalgia or the supple touch of velour — it's time to get comfy in some Juicy Couture.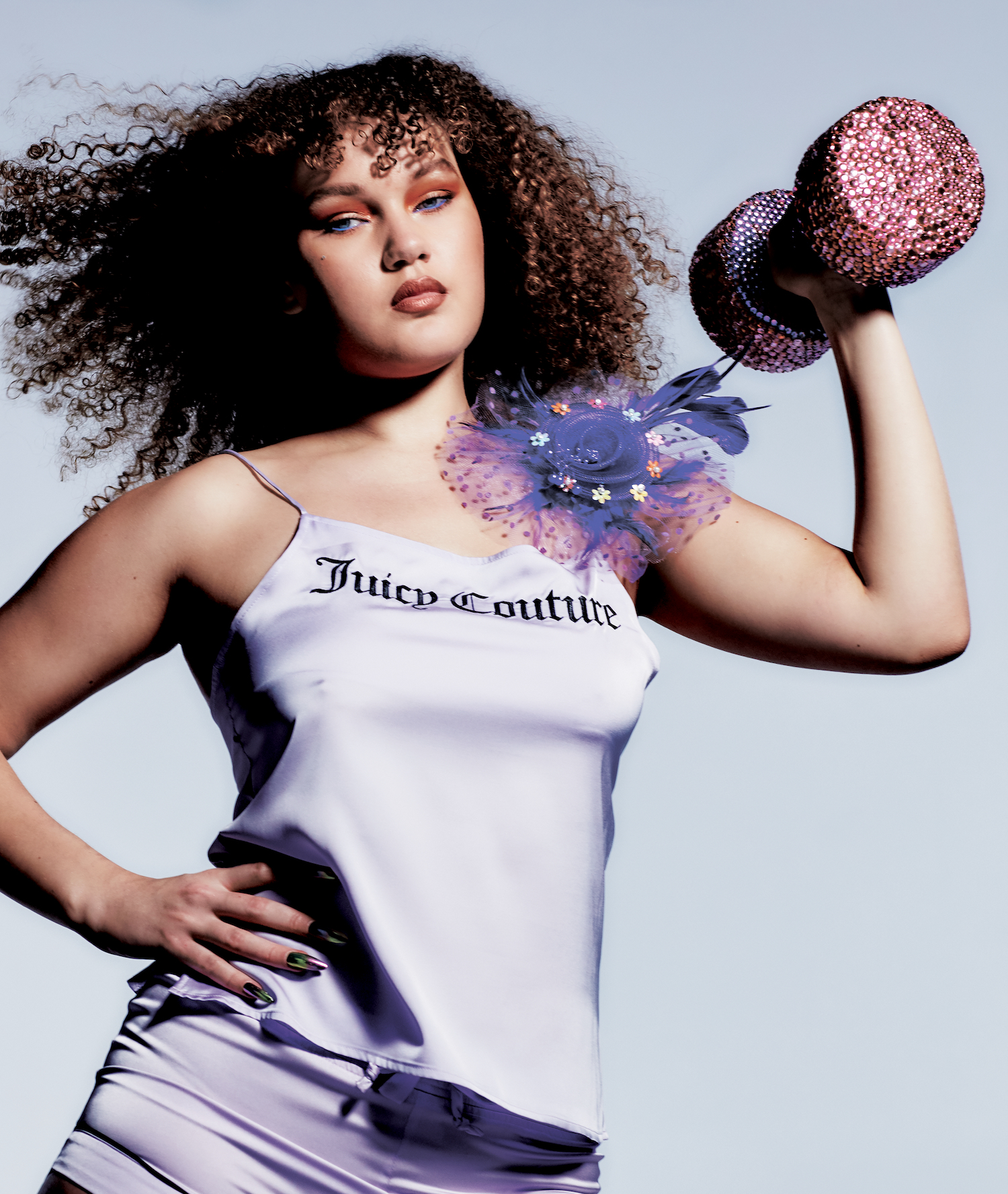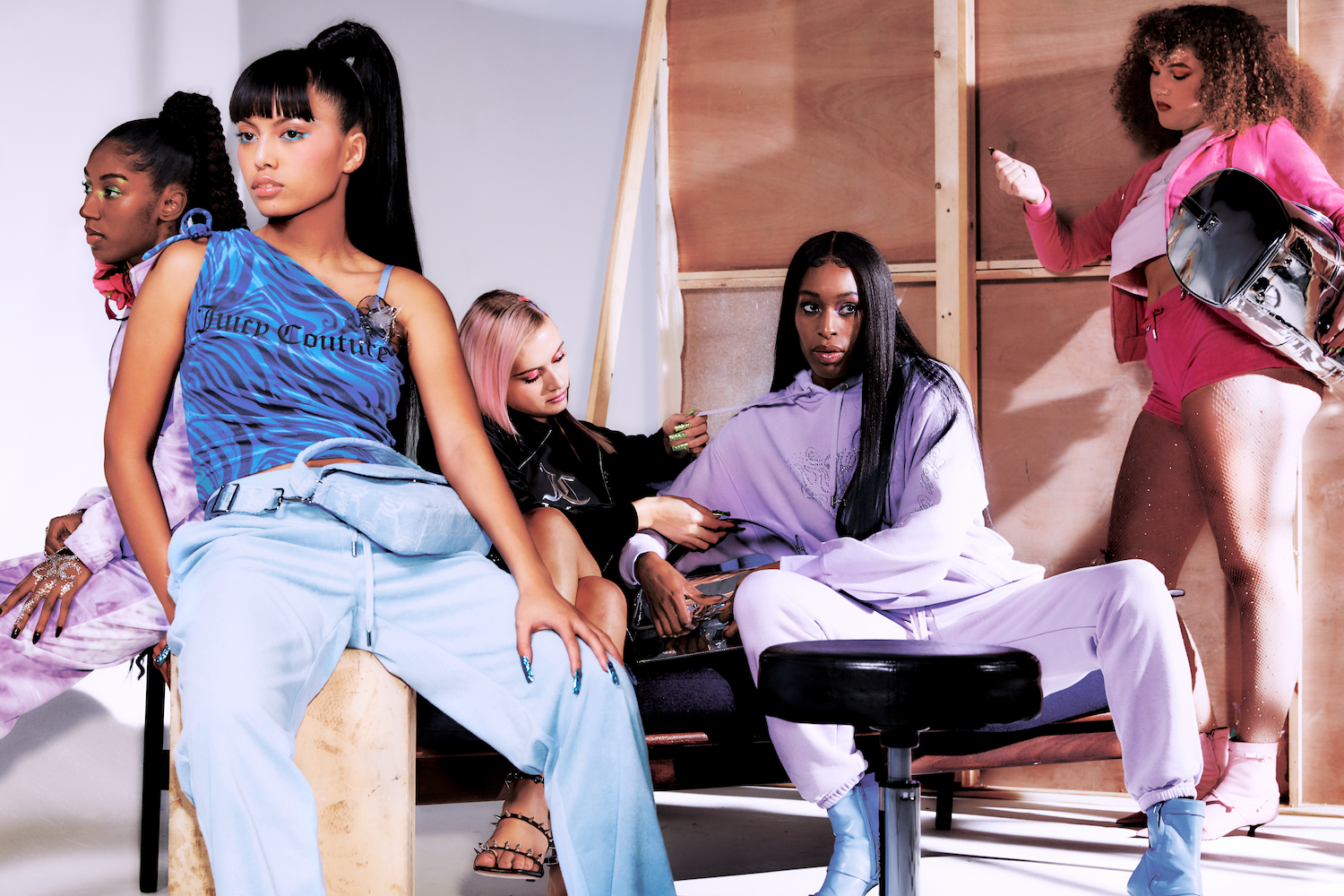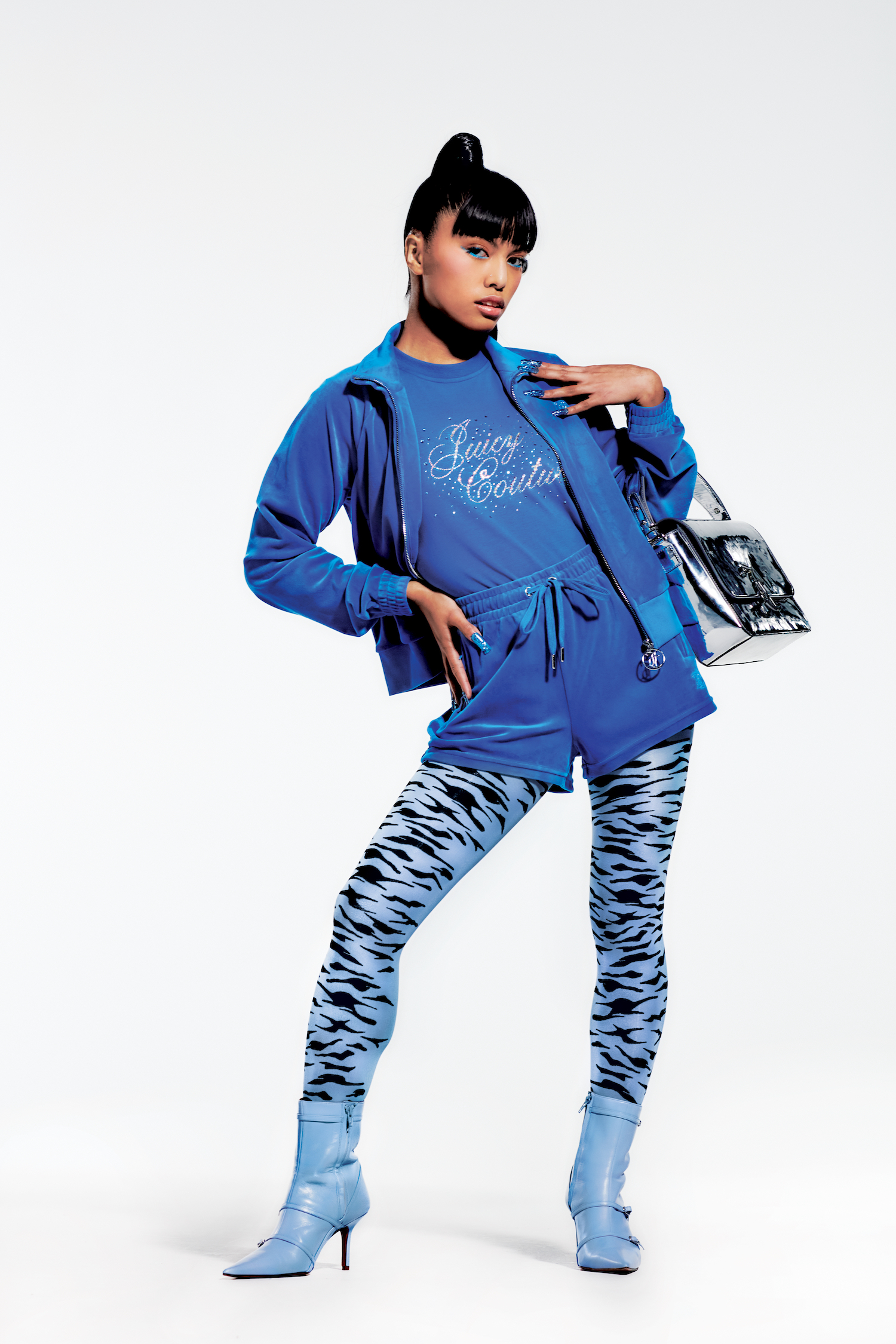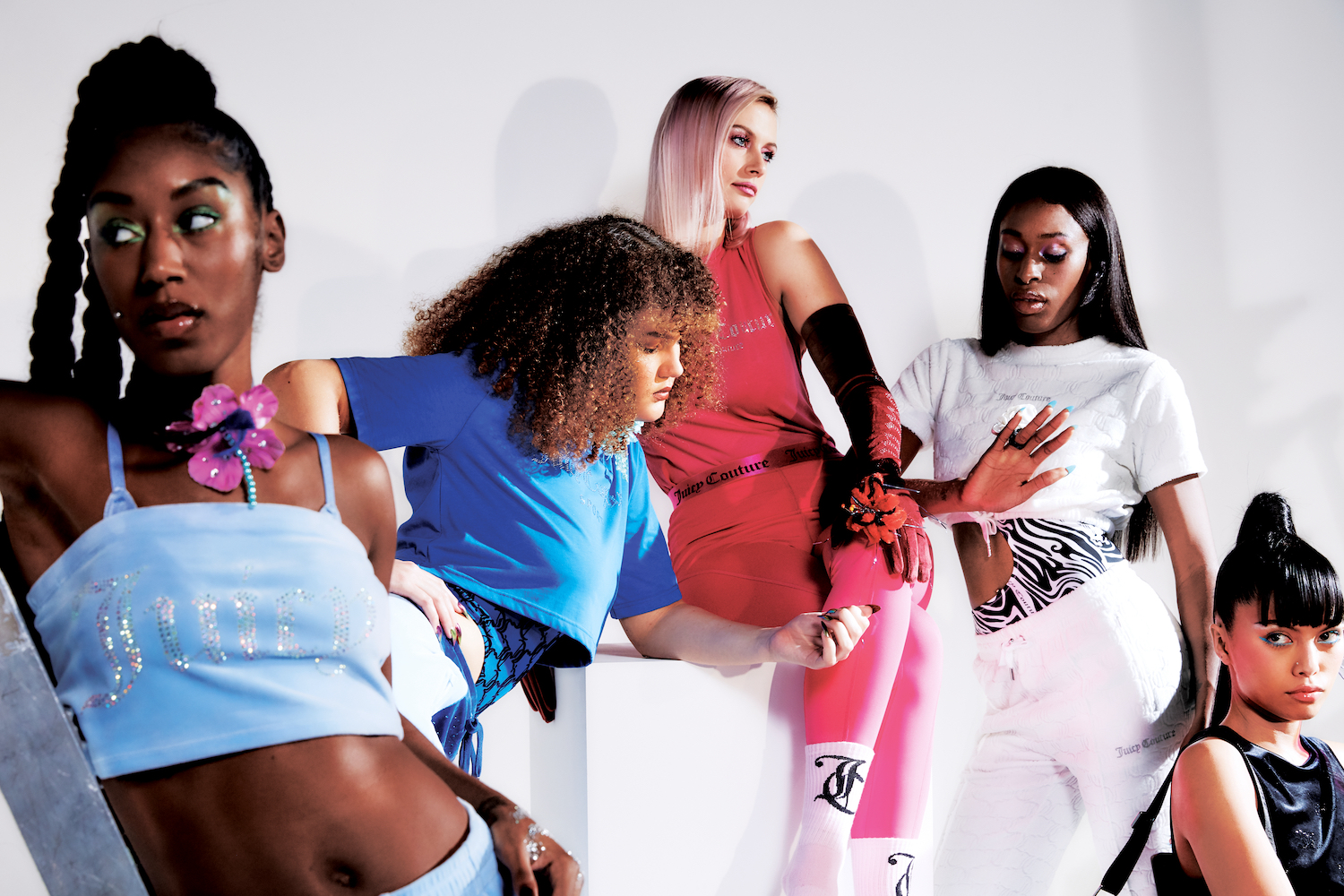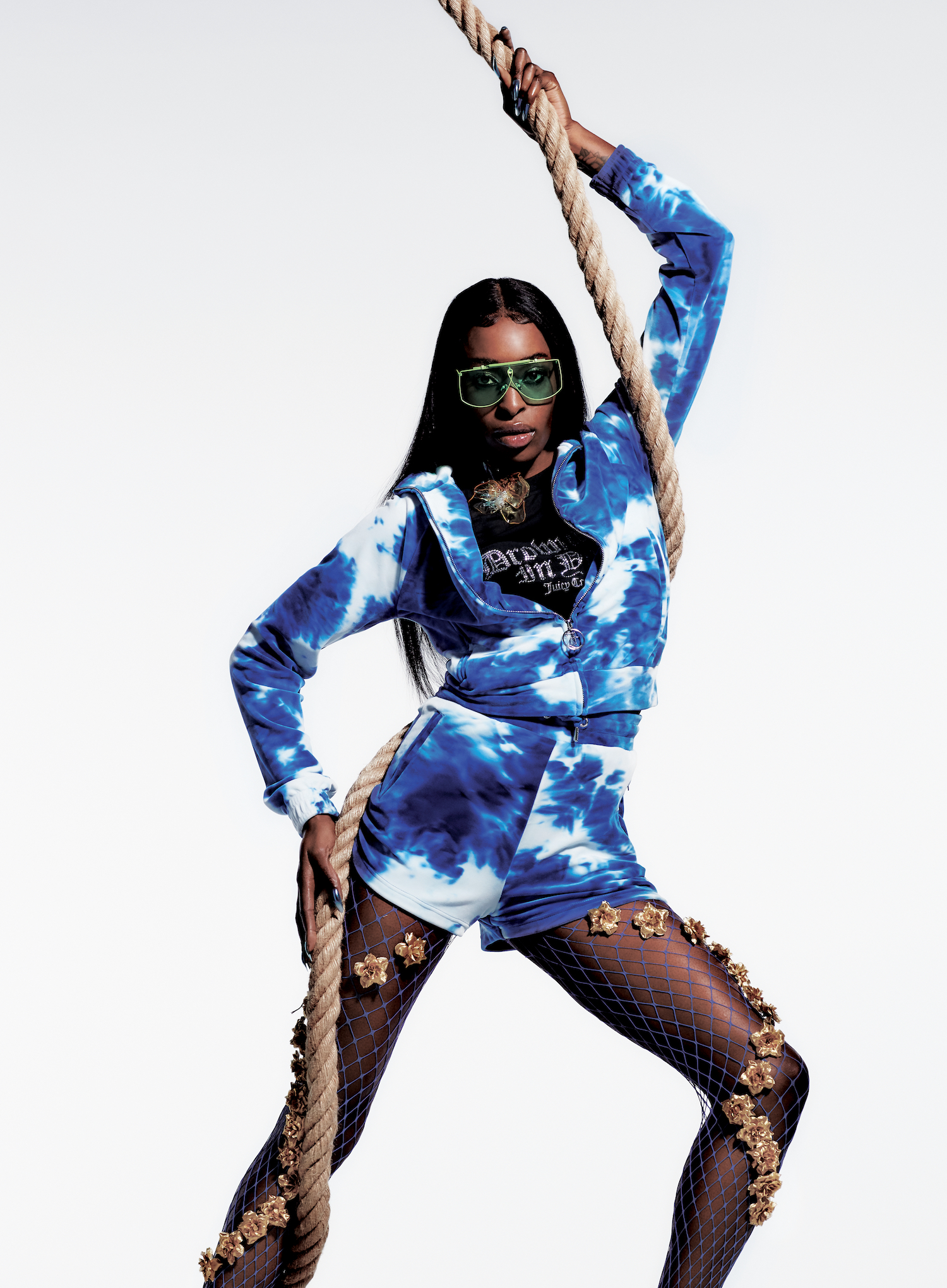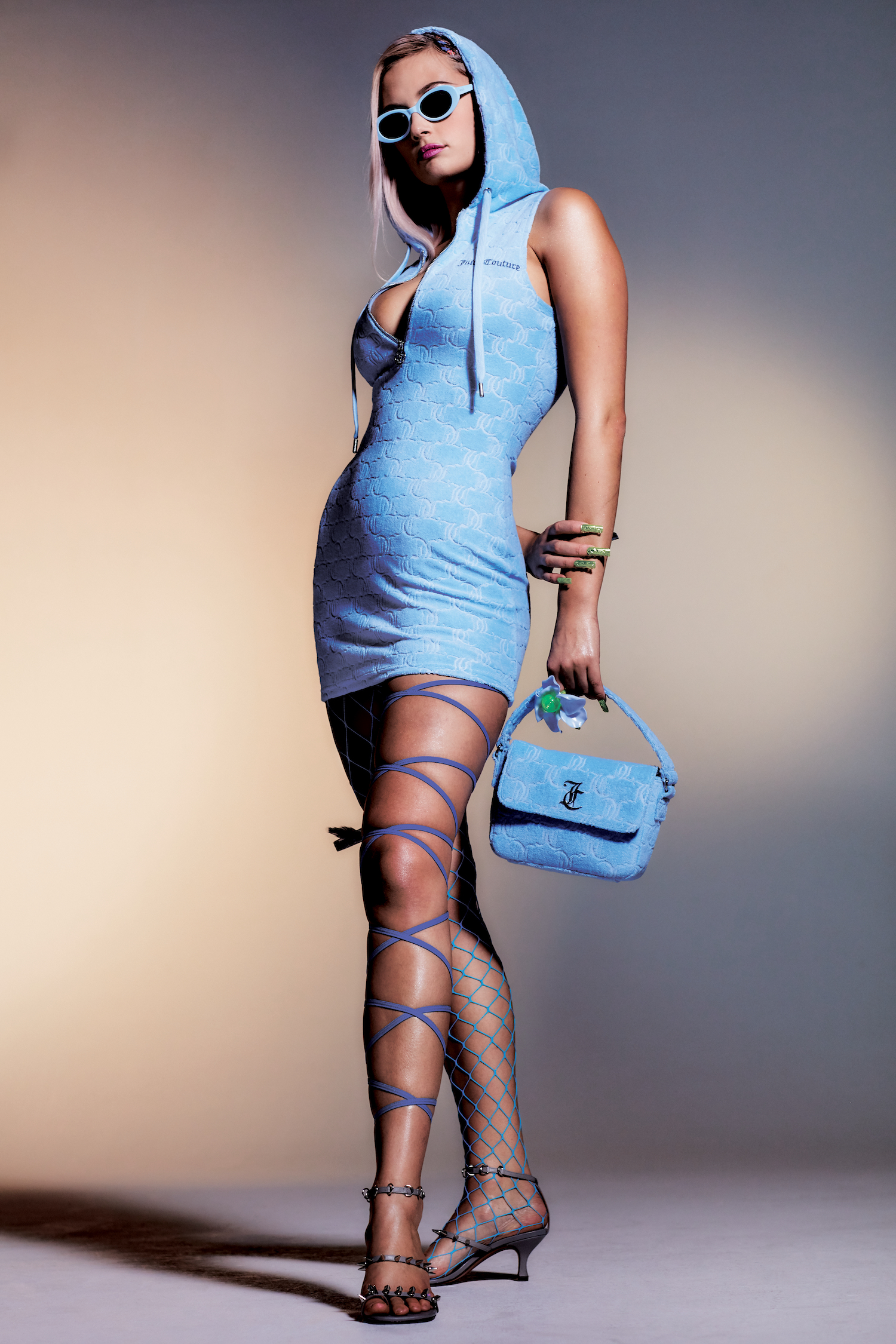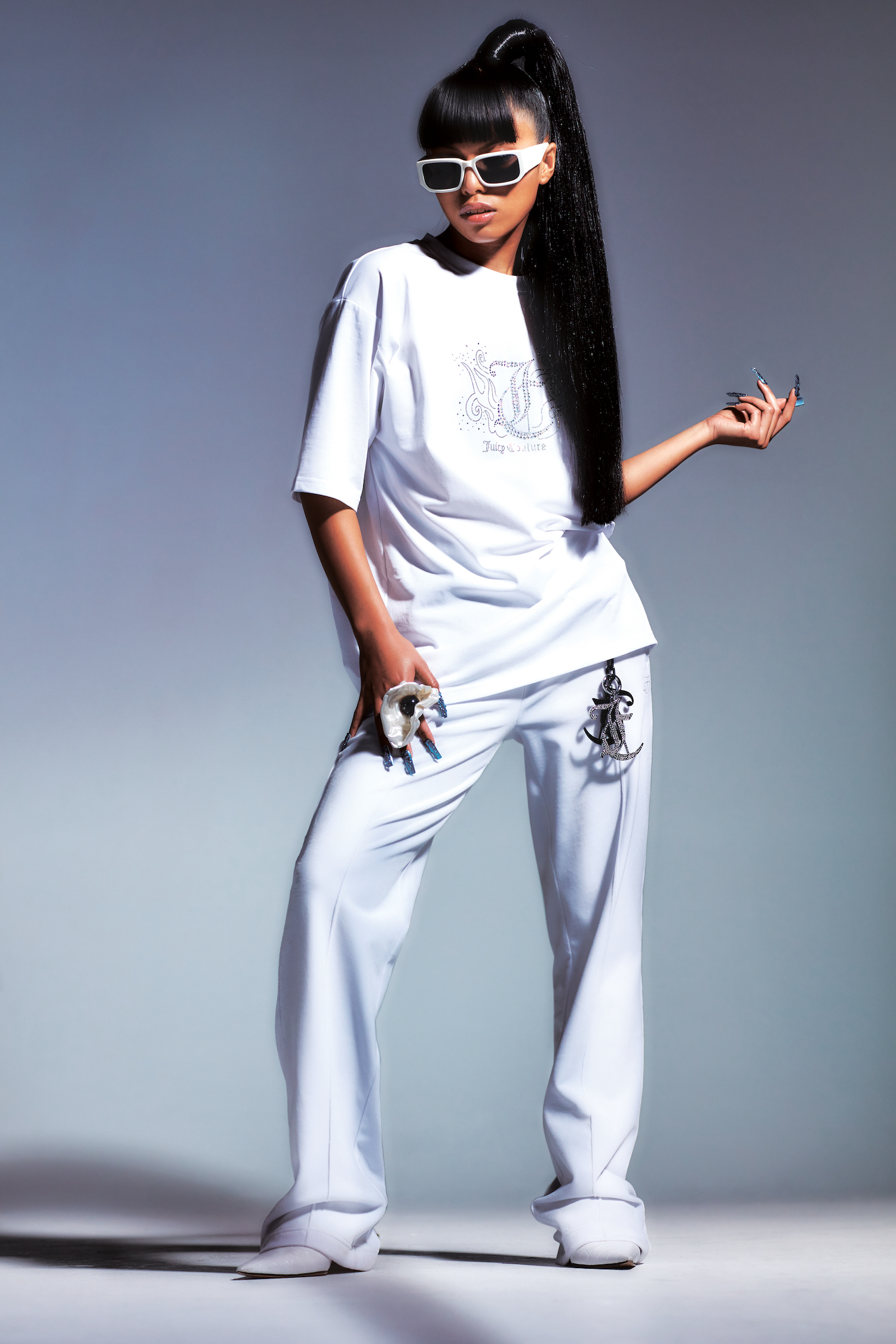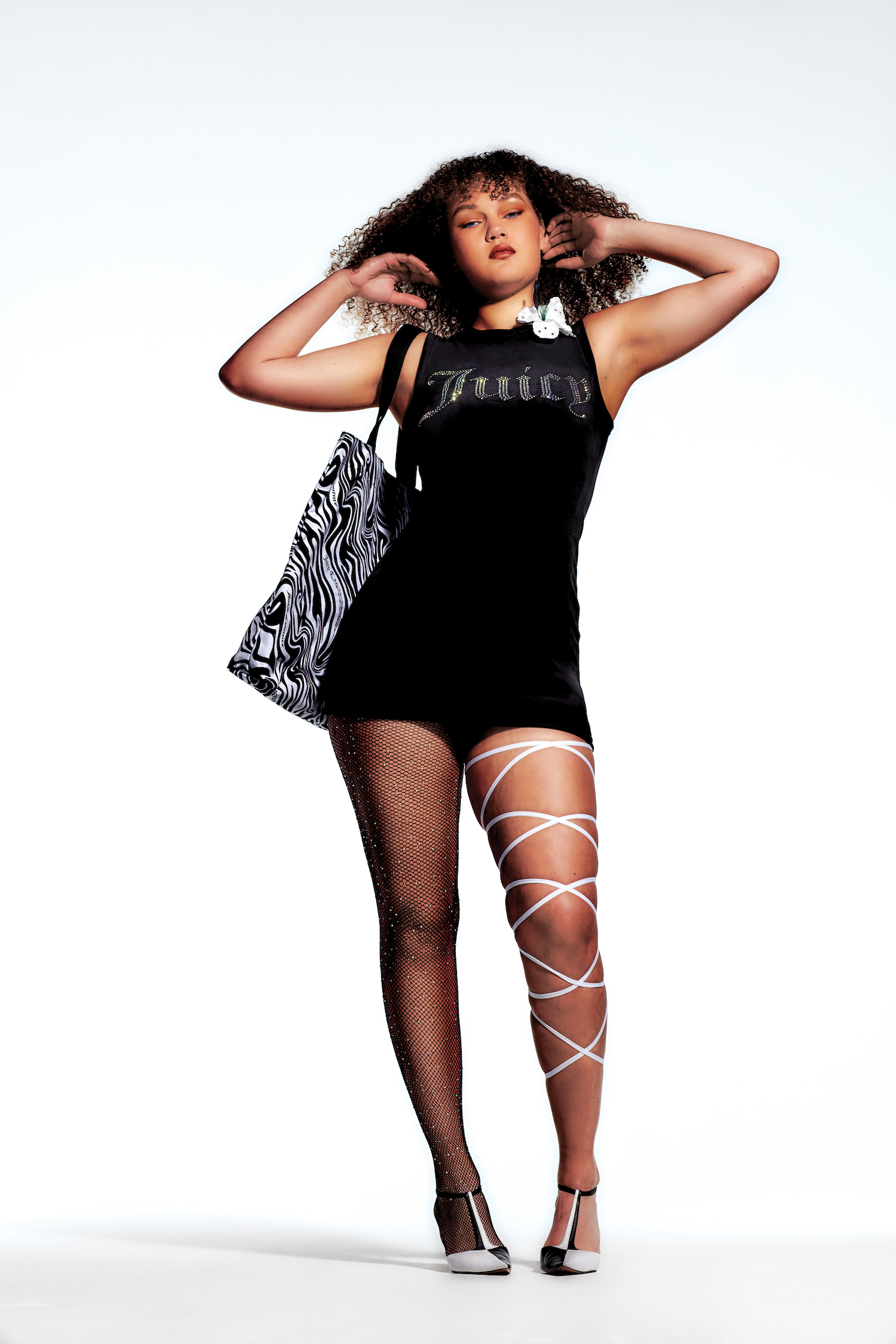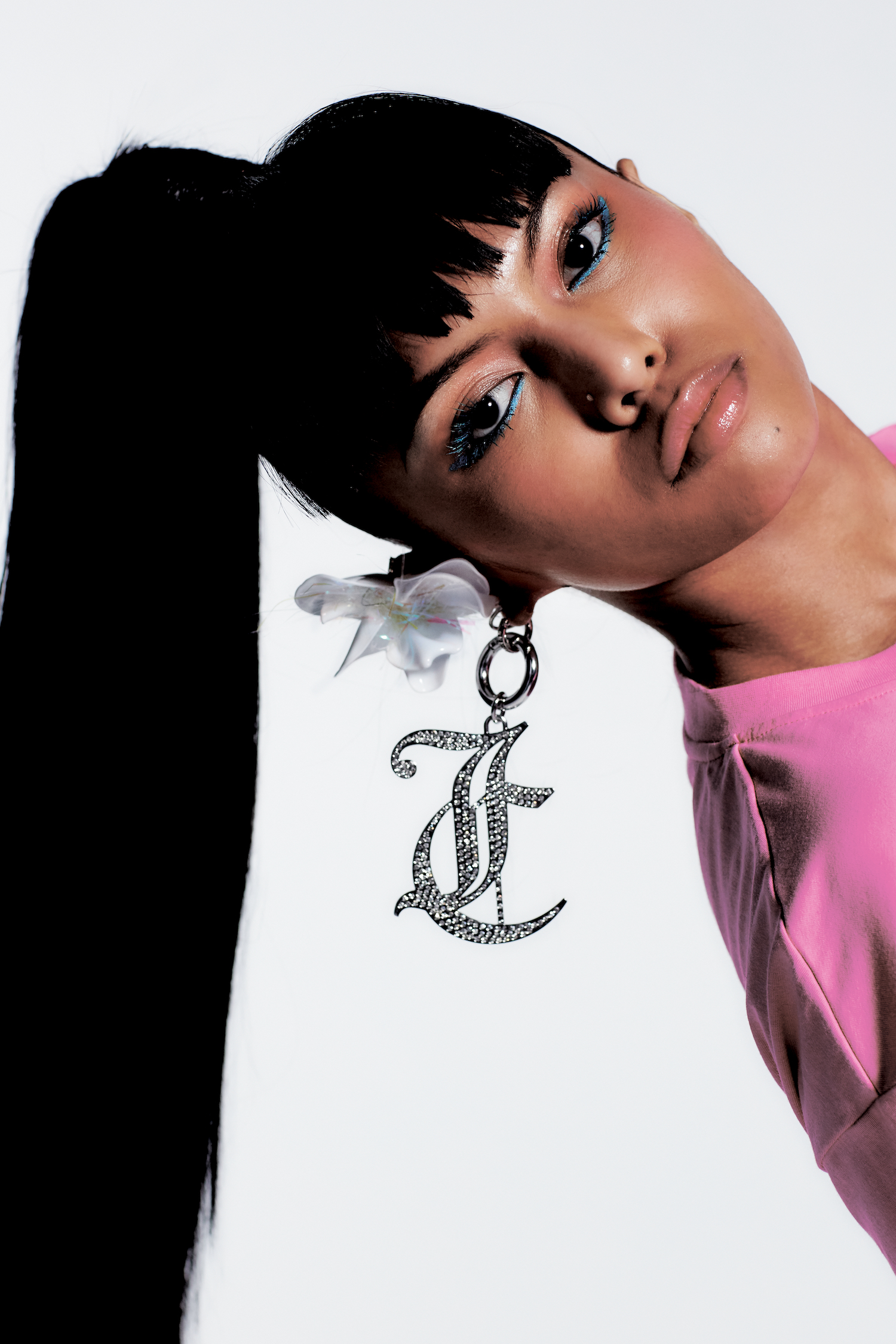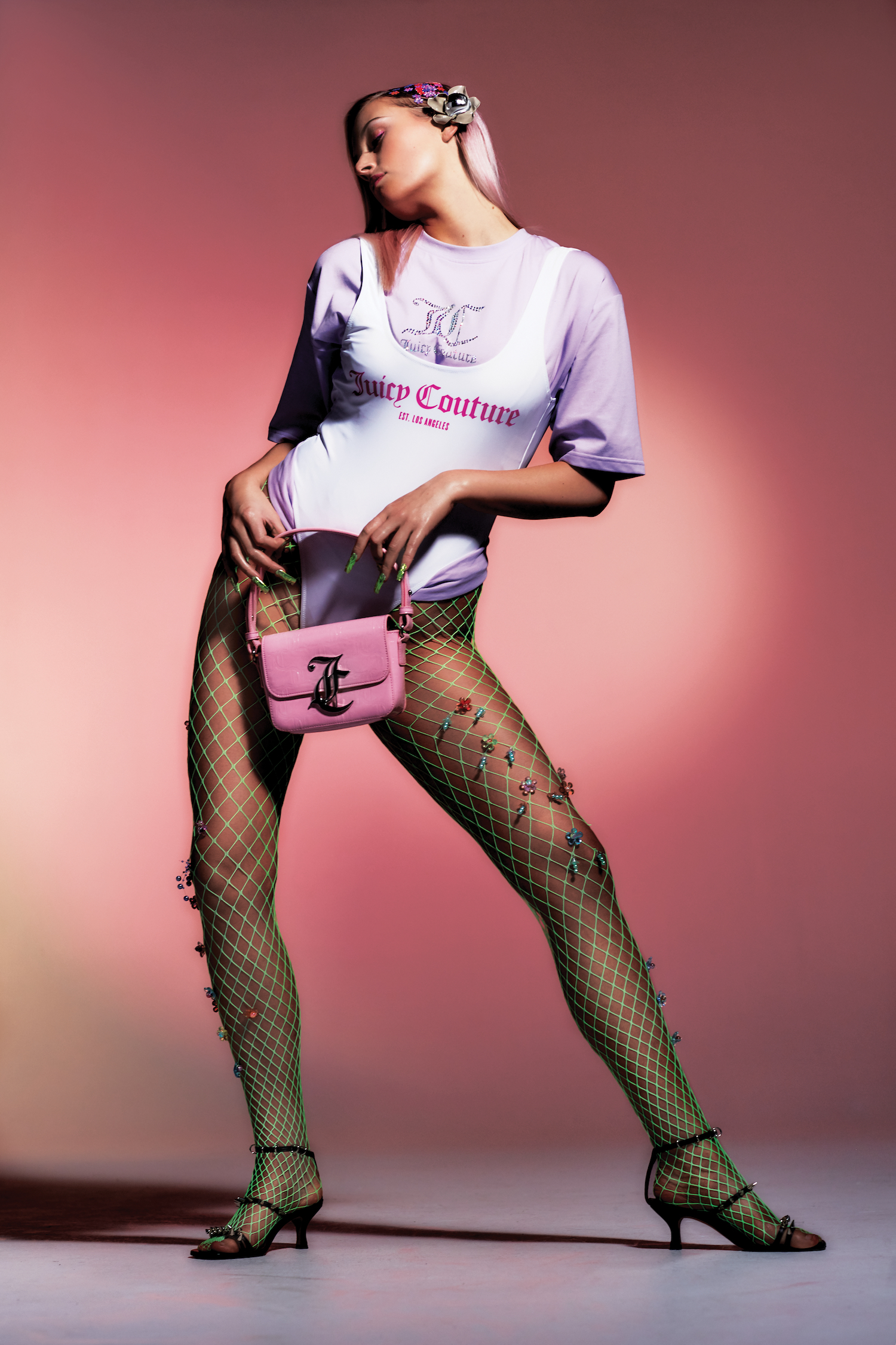 Tagged: