The cast for the live action reboot of The Powerpuff Girls is here
Hope they make Professor X hot.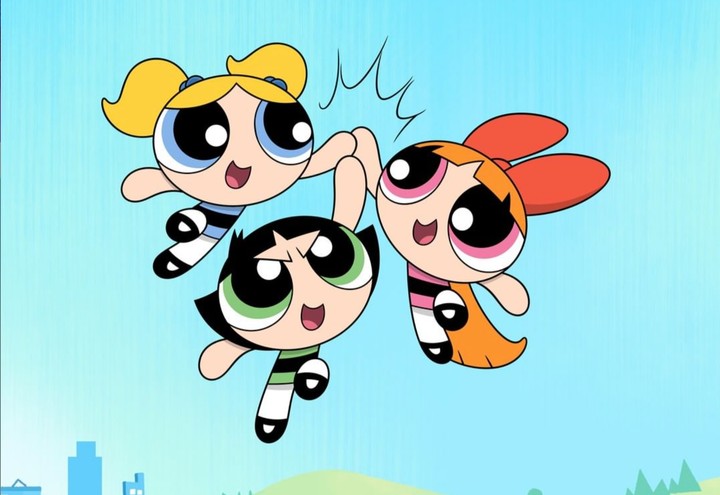 The internet might still be in meltdown mode over the first pictures of Adam Driver and Lady Gaga on set for the House of Gucci movie, but let's take a moment to draw our attention away from that and instead get excited for our next binge-watch series: the live action remake of The Powerpuff Girls, which finally has its cast!
Announced last August, The Powerpuff Girls will see our beloved Cartoon Network classic get the Riverdale and Sabrina treatment with a live action adaptation from The CW. And while details for the reboot have been sparse so far, the network has announced the actresses playing the three superhero sisters: Chloe Bennet, Dove Cameron and Yana Perrault. Chloe will be taking on Blossom, the trio's fearless leader, while Yana will be playing moody brunette icon Buttercup, and Dove will be taking on blonde and bubbly Bubbles.
If they look a little older than the original trio who were created with sugar, spice, all things nice and the fateful Chemical X, then that's because the plot of The Powerpuff Girls will be following the three sisters as adults, now in their 20s. Disillusioned and recovering from their weird childhood, they're forced to reunite to save Townsville again, two decades after they originally did the damn thing.
While the series has no official release date yet, some details have been reported on how Blossom, Bubbles and Buttercup have grown up. Blossom Utonium has gone from a "spunky, conscientious, Little Miss Perfect" to an anxious and reclusive adult, suffering from "kiddie-superhero trauma", Deadline reports. Buttercup, her tough exterior hiding a sensitive soul, has spent her adulthood trying to shed her superhero identity and live an anonymous life, while Bubbles is dead set on recapturing fame, rather than actually saving the world. Cheerful stuff! Can't wait!