Harry Styles' TikTok cardigan is heading to the V&A
The viral sensation created by JW Anderson is now a pivotal part of fashion history.
|
18 November 2020, 11:17am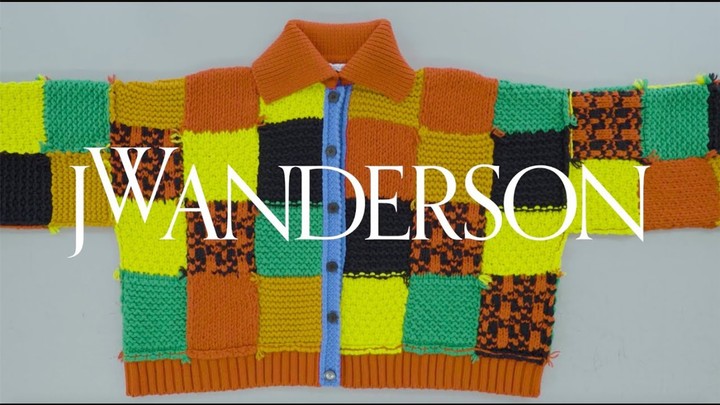 Image via JW Anderson
Harry Styles is not afraid of breaking the internet when he has to. He's been doing it since The X Factor days (that floppy hair do and those carrot fit chinos, for shame, made our hearts melt), all the way through to the cunnilingus-heavy references of the "Watermelon Sugar" video. Earlier this year, he added to that illustrious roster by wearing a patchwork JW Anderson cardigan during his rehearsals for the Today show that, subsequently, became a reference point for generation Z crocheters on TikTok. Stans replicated it. JW Anderson released the patterns for free. High fashion and stan culture naturally had a crossover moment. Now, said cardigan is heading to V&A.
The news broke in Harry's Vogue cover interview which dropped last week, in which stylist Harry Lambert unveiled that the V&A in London had requested the cardigan (which Lambert acquired on sale from Matches!). Apparently, they're working on a space dedicated to the ways DIY creativity thrived during the pandemic. "It's going to be in their permanent collection," Harry Lambert told Vogue. "Is that not sick? Is that not the most epic thing?".
The original has, as the V&A co-sign proves, become a pivotal sign of creativity for generation Z, of which Harry Styles stans are the leaders. The original hashtag on TikTok has 39.5 million views, and the pattern, for those who are keen to give making their own a try, is still available on the JW Anderson website. Just head here to download it, so you can prep your own for the inevitable visit to the V&A you'll make to worship the original in 2021.