The iconic partnership between Lanvin and Paris Hilton
Bruno Sialelli invites the inimitable heiress to pose for Mert & Marcus for the Spring Summer 2021 campaign and reveals a new dimension to the woman who redefined celebrity.
She is the original influencer. Since the early 2000s, Paris Hilton has embodied millenium celebrity, achieving fame through self-promotion, glistening glamour and unforgettable one-liners. Long before the Kardashians were famous, Paris Hilton understood the power of controlling her own image through social media. Bruno Sialelli couldn't have picked a better partner to embody his vision for the Spring Summer 2021 Lanvin campaign, a testament to what it means to be an iconic figure for our times.
"Paris Hilton is an absolute icon, emblematic of our times. She represents a generation, and led us into a new era" says Bruno Sialelli. "She started what we now call influencers, what it means to be 'famous for being famous', and I wanted to show the world how far she has gotten within the industry she created". For this campaign, he wanted to show her from a new point of view "Her personality is ever-changing, and she is open to showing different aspects of her fame, which is far more complex than she's given credit for". Photographed by Mert Alas and Marcus Piggott, the heiress poses in a 'robe de style' pink skirt with a crystal top, an homage to the dresses Jeanne Lanvin designed in the 1920s, a vision of effortless grace, elegant yet slightly irreverent, the essence of Lanvin. In another shot, she wears a long black fitted coat, a more understated and simple silhouette, proving that the iconic can transcend styles, and play an unexpected role.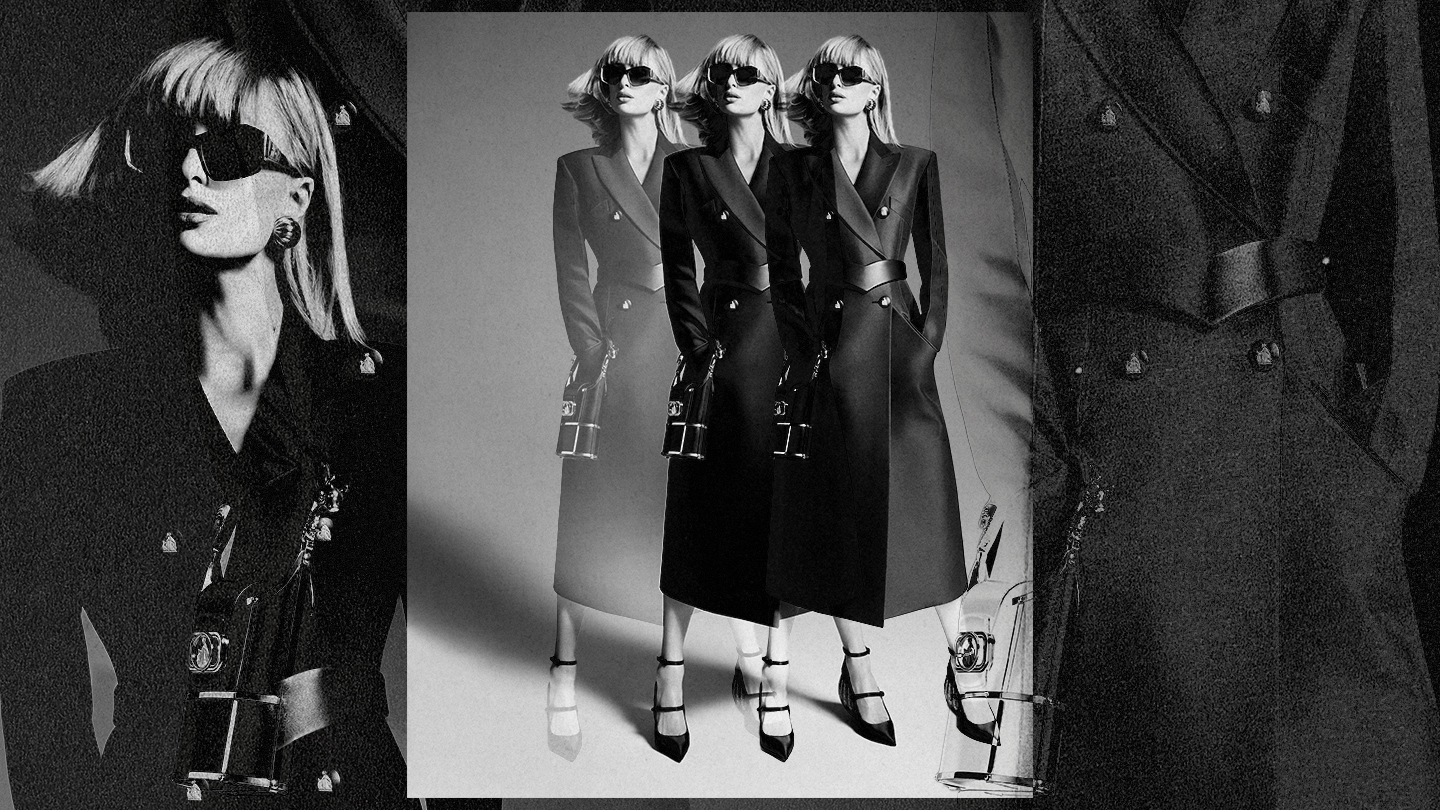 In this new performance of sorts, the luxurious set designs and the cascading blonde hair have gone, replaced with a neutral background, a simple bob cut, and sunglasses. Paris Hilton transforms 'into a swan', like New York debutantes in the 1950s. Back then, socialites often wore 'robe de style', a variation on war crinolines Bruno Sialelli is reclaiming today. The Spring Summer 2021 collection presented in Shanghai in October draws from the historical codes of the House mixing them with modern aesthetics which Bruno Sialelli has pulled from pop culture references with a cinematic feel. "My work at Lanvin is about characters coming to life (…) We actually spoke a lot with Paris before shooting, and we agreed on referencing Michelle Pfeiffer in Scarface, the Brian de Palma movie".
"I have always been a big fan, and I have true admiration for its founder Jeanne Lanvin's heritage." - Paris Hilton
The signature iconic look of this campaign is befitting of the 'Icon 3.0' who reached the apex of celebrity. Paris Hilton is honored to have partnered with the brand "I have always been a big fan, and I have true admiration for its founder Jeanne Lanvin's heritage. She knew how to build an empire out of a small shop still standing 130 years later. Her entrepreneurship is absolutely incredible. Doesn't it remind you of someone?". It sure does. Icons meet, magic ensues.
Tagged: