Famous thespian Cardi B has announced a new movie
A year after 'Hustlers' literally changed our lives, Cardi's back with her first lead role.
|
15 January 2021, 11:43am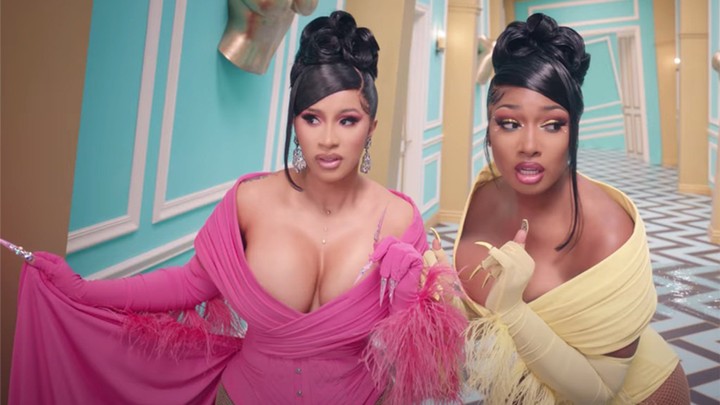 Having spent the past six months forcing you to have awkward conversations with elderly relatives as to what the definition of "WAP" is, Cardi B is about to tap further into the geriatric market, by playing one in a new movie called Assisted Living.

Well almost, but not quite. It's been announced that Paramount Films have cast Cardi in her first leading role in the movie, which has been written by This Is Us and Queen Sugar screenwriter Kay Oyegun. In it, Cardi is set to play Amber, a crook whose usually low-key petty crimes spiral out of control when she gets involved in a heist gone wrong. Suddenly, she has to go off-the-grid, escaping relatives, friends and, most importantly, the cops. Her chosen hiding place? Her estranged grandmother's nursing home, in which she goes undercover as an elderly woman.

The movie's been described as a "raucous comedy" that exists in the same vein as tongue-in-cheek comedy classics like Tootsie, Mrs Doubtfire and Sister Act, which makes us think that Cardi B might be gunning to become not only America's rap queen of choice, but a cinematic comedy legend too.
It's Cardi's first on-screen appearance since 2019's sharp, sexy and smart Hustlers, starring alongside Constance Wu, Jennifer Lopez, Keke Palmer and Lizzo as a stripper in the real-life New York heist tale. She did a pretty good job of flexing her acting chops there, so it's no surprise that the studio has enlisted her to carry their new comedy.

But before this hits cinemas sometime hopefully in the not too distant future, Cardi has plans to drop a new album. We'll also get a look at her turn in the ninth (we're tired too) Fast and Furious movie, which is currently slated for a May release in the US. But as with everything, don't be surprised if that gets pushed back further. All we want is more Cardi in our lives. Please, queen, keep us fed in 2021.
Tagged: