All clothing (worn throughout) Prada, featuring artwork by Peter De Potter.
Raf Simons, Willy Vanderperre and Olivier Rizzo in conversation
Prada's designer, photographer and stylist trio discuss their long running collaboration, from '90s punk to working with Miuccia.
|
26 February 2021, 1:00pm
All clothing (worn throughout) Prada, featuring artwork by Peter De Potter.
This story originally appeared in i-D's Utopia in Dystopia Issue, no. 362, Spring 2021. Order your copy here.
Within every generation, there are kindred spirits whose creative harmony lights a fuse that impacts the world at large. Designer Raf Simons, photographer Willy Vanderperre and stylist Olivier Rizzo met in Antwerp when they were just kids. They had arrived in the city from small towns in Belgium, obsessed with fashion, music, living in the shadow of the city's six legendary designers — seven, including Martin Margiela. Little did they know that, together, they would have just as much of an impact on fashion design and imagery. Raf's label questioned and reimagined the shape of modern menswear, ultimately ushering in a new aesthetic vision that was as at home in Antwerp as it was in Manchester or Rotterdam or Kyiv or Paris. One of warehouse raves, disenfranchisement, post-war housing estates, Catholic schoolboy uniforms, goth music, disorder, punk, New Wave, Kraftwerk and Bauhaus architecture.
Willy and Olivier were there from the beginning, creating the images that so often form our memory of his fashion. Robbie Snelders on the cover of their monogram The Fourth Sex, a Mickey Mouse painted on his face and a distressed Raf hoodie and schoolboy blazer slung over his linear frame, or the iconic i-D magazine cover from 2001 that they recently revisited for our 40th anniversary issue last year.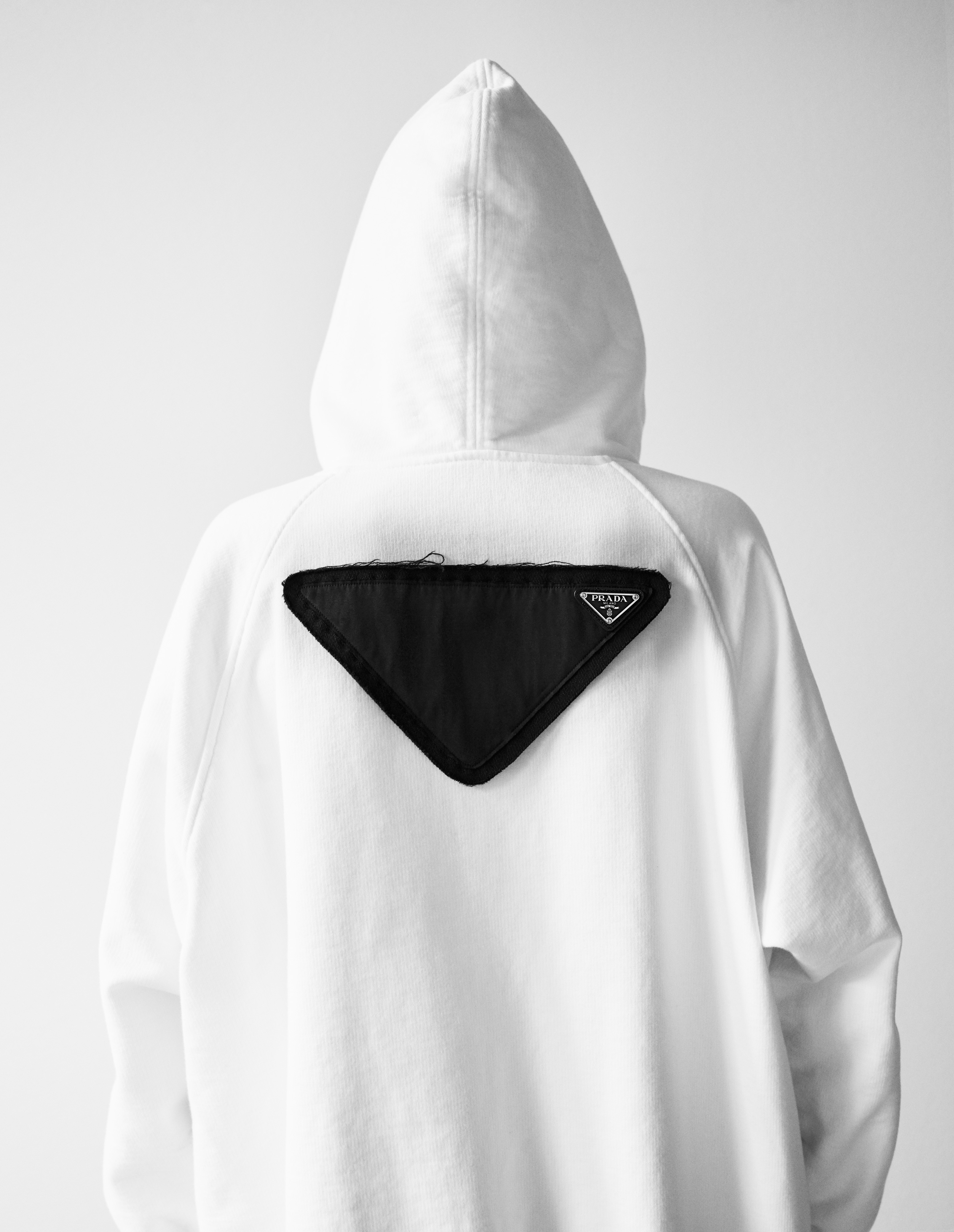 Over the years, these outsiders have shaped the world's most monolithic fashion houses, and fashion in general, in their image. In an unprecedented move last year, Raf was appointed co-creative director of Prada, working alongside Miuccia – as well as Willy and Olivier – on the Italian brand's distinct identity. Of course, there have been Raf's tenures at Jil Sander, Dior and Calvin Klein, but this gig seems like a match made in heaven. He shares an intellectual wavelength with Mrs P, a mutual appreciation of art and a near-obsessive singularity in his design. Both are auteurs, strangely similar in their approach to design, despite their very different generations, nationalities, genders, and personalities.
Besides, Raf has all of the latter in common with his "brothers", Willy and Olivier. In their first interview together, the three of them sat down with i-D to talk about those early days, their shared obsessions, the eternal spirit of youth, and Raf's debut collection for Prada…
Thank you, guys, for taking the time during your holidays to do this. You're all in Antwerp, right?
Willy: Raf is maybe 200 metres from our house right now.
Well, it's fitting as the city is such a big part of your story. Do you remember how the three of you met?
Raf: I didn't meet Olivier and Willy at the same time. I met Olivier while I was still in school, on the third year of the Industrial Design course. In-between the third and fourth year we had to do an internship and I ended up doing it at Walter Van Beirendonck, which was very much against the will of my school, but I did it anyway… If I'm not mistaken, Olivier, this was prior to you starting at the Academy. I think you had come to Antwerp a year before to take an arts course and just before starting at the Academy. So, we're talking July or August 1989. I didn't meet Willy at all until a few years later.
Willy: I'm the youngest of the bunch.
Raf: Olivier, you probably remember some other details from those early days. He remembers everything. He has a photographic memory.
Olivier: I remember it very well. It was the 1st of August 1989. There were a few of us starting an internship with Walter — Raf, Marlies Dekkers, Peter de Potter, me… At the end of the first day, we had a drink in the evening – Antwerp is full of terraces and it was a very beautiful summer, which had a lot to do with it as well. In a very short space of time, we became friends. We were very open. We had long conversations throughout those first few weeks. About two months after we had met, I went to the Academy. There, on my first day, I met Willy. Raf went back to his own school. We stayed in touch, but not that much in the first few years.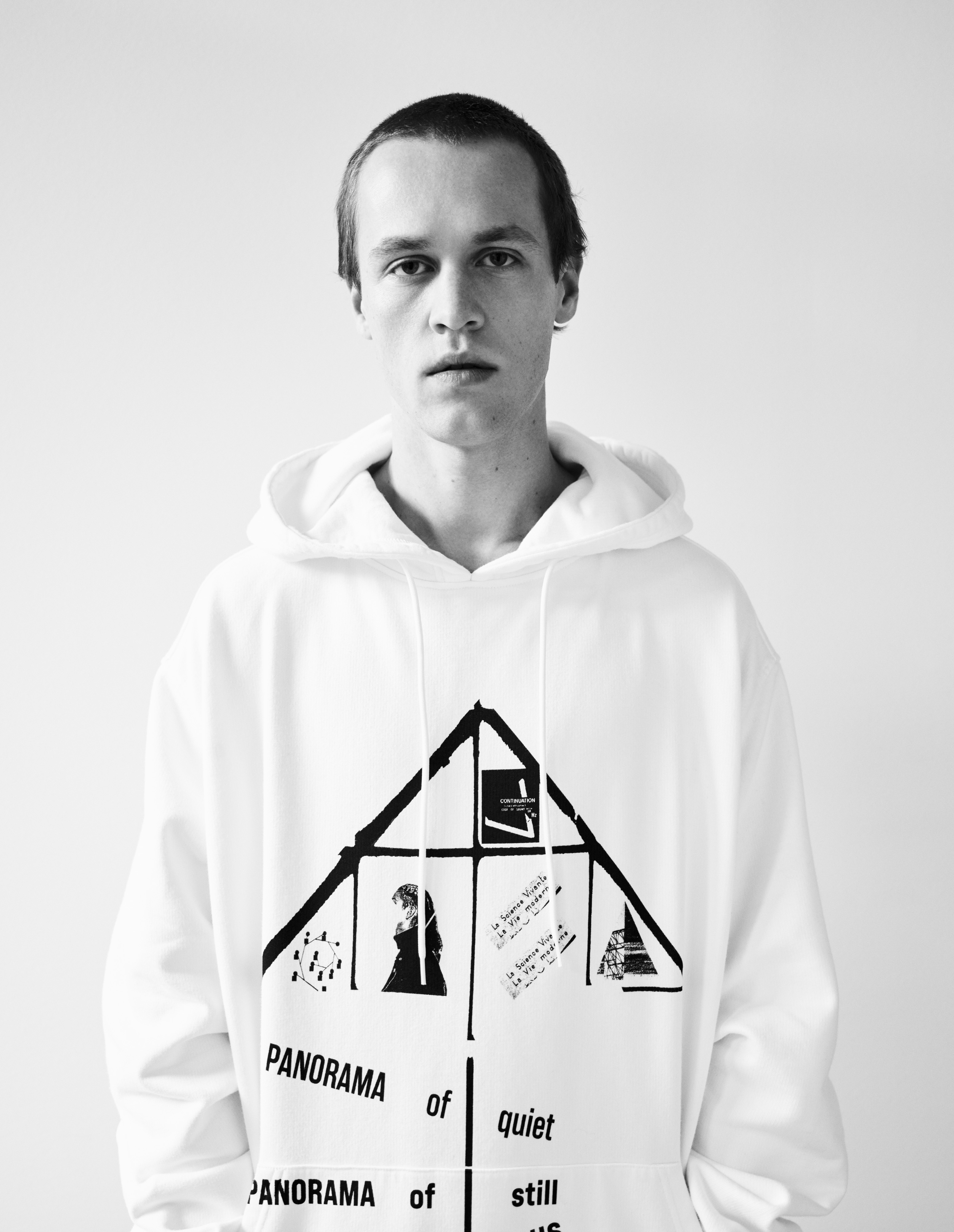 Raf: You have to remember this is before mobile phones and everything like that. There was no way to connect. I was in school on the other side of Belgium and I had to go back. For a London-based person, it probably sounds ridiculous, but here in Belgium, when somewhere is more than an hour away, at that time, you wouldn't really go there often. When I graduated, not immediately but soon after, I got a job and I moved to Antwerp. That's when we really connected very strongly, insanely, intensely. At the end of every year there's the graduate shows, where they all show their final collections… I'm going to let you guys take over…
Olivier: [Laughs] Yeah, that was between 1992 and 1993, when I was in my last year and preparing to graduate. Willy was studying photography, and he had shot my collections at school, things like that. Slowly but surely, the graduation show happens, which got… Willy: Don't go in detail. Do not go in detail!
Olivier: [Laughs] No, no. It's OK. Let's just say that it was a beautiful moment in June 1993.
Raf: A little flashback: I had met Linda Loppa after my graduation, who was the director of the Academy. I had graduated in furniture and she was interested in the furniture and I was very interested in her, so we met a lot. When that moment happened, when Olivier's collection went on stage in the graduation year, I crashed. I still can't talk about it. It's not a problem if people know about this, because a few people know already, but I really crashed. I was standing with Linda out there in the audience and I remember watching the academy students and Olivier's collection came out and I emotionally crashed because I felt like, "What the fuck did I do with my education, industrial design? I don't give a shit. I want to do fashion."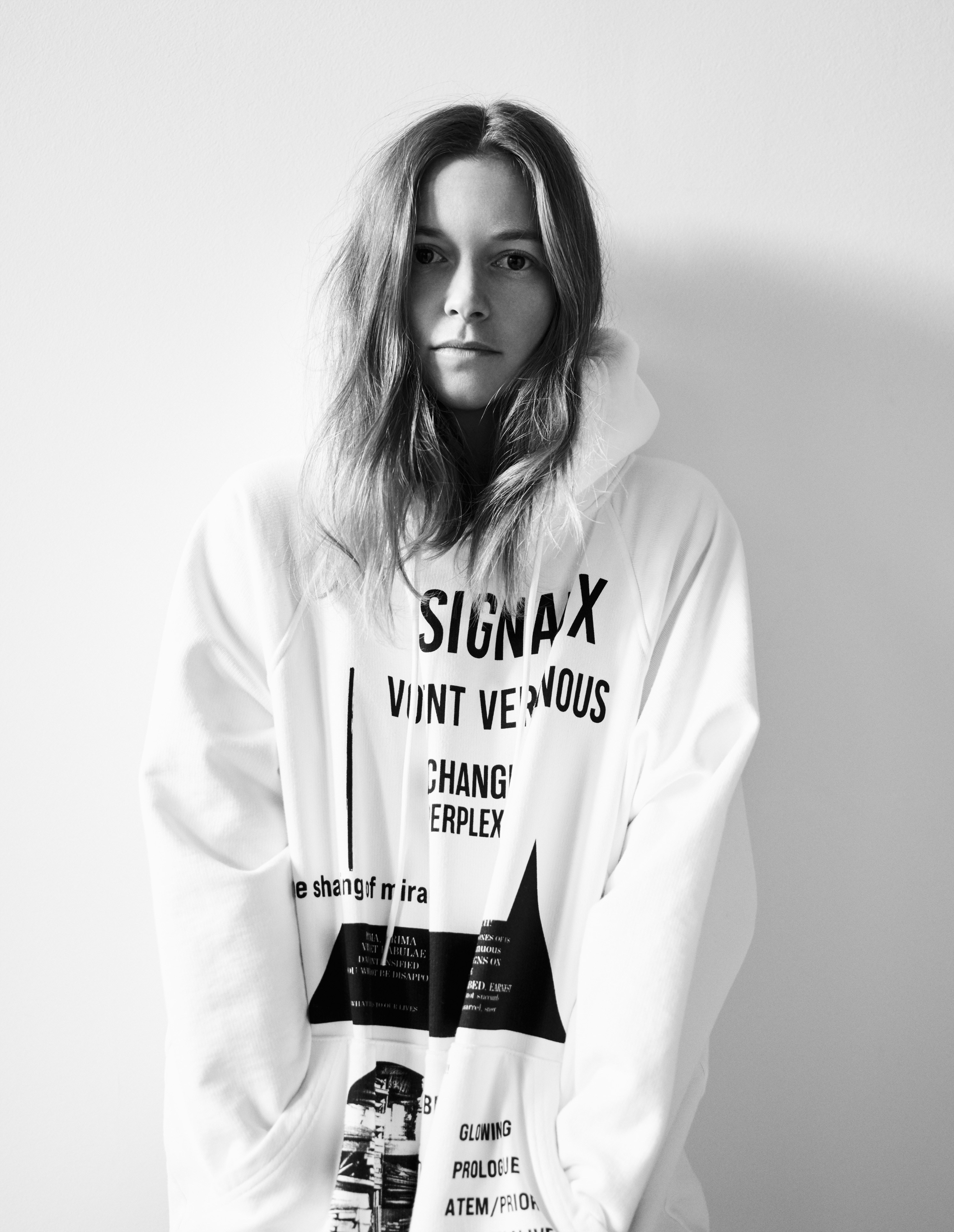 Raf: There's the story that everybody knows about Walter taking me to Paris to help him out with some presentations and he took me to see my first fashion shows. But from an emotional point of view, I think wanting to be a fashion designer was very connected to that moment of seeing Olivier's graduation show. We saw each other backstage and I guess I was a mess. After that, I think we were basically hanging out in the city daily. We were all trying to sort out what we wanted to do with work or life. We would hang out in different cafés and terraces, until probably three or four o'clock at night, sometimes even longer. That's where Willy came in, because at one point you joined us on that terrace. I remember that moment.
Willy: Me too. It was one of the famous cafés where art students and lost artists go to drink. It's an amazing place, one of those bars that are very typical for young students to drink in, but the beauty of that is that you have a 60-year-old artist speaking to an 18-year-old student – it's always been like that and is still like that to this day. It's like this ultimate blend of young and old people all mixing together, they're all sharing this creative story and just getting really drunk together. And there was this hangout spot where Raf and Olivier would always be sitting, where the back of the table leans against the walls of the cathedral. I remember them sitting there. I was like, "Oh hi, how are you doing?" Then there was this introduction to Raf, and I knew about Raf a little from conversations with Olivier. I don't think I spoke to you that evening? I was kind of intrigued because Raf was a very beautiful young man.
Raf: Was! Thank you.
Willy: He was super well dressed. The crowd we were hanging out with, we were all obsessed with looking great, being all dolled up. I was very intrigued by his persona. People don't think of me like this but I'm a very shy person. Social gatherings are not my thing. So, I kept myself distanced. I see Raf laughing already because I couldn't talk.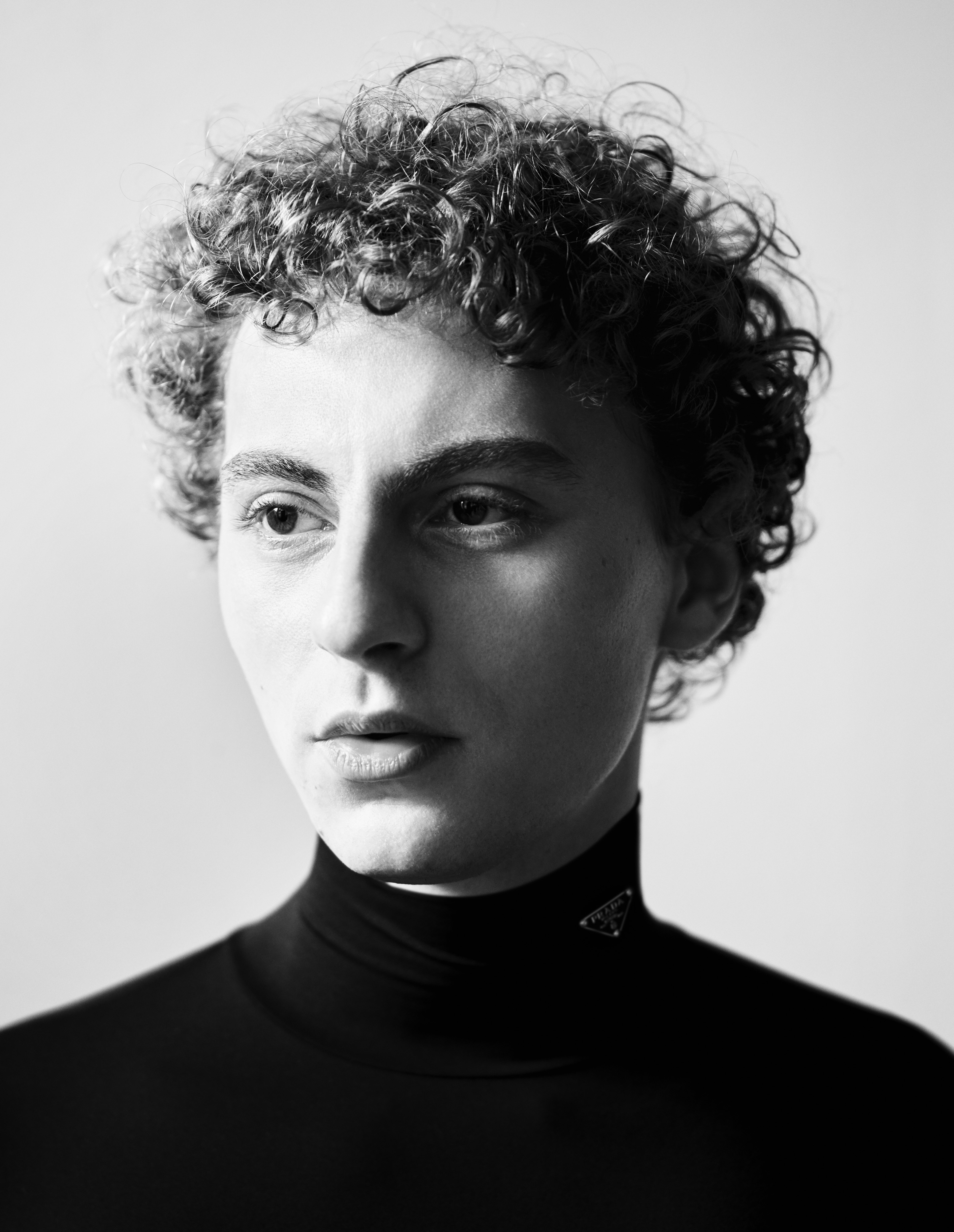 Raf: It's true, really. The first time I met you, Willy, I don't think that you said a word actually. You were very shy at that time… at that time [everyone laughs]. There was this backdrop of the city suddenly being very 'fashion' but not like how I see or think about cities being very fashionable right now. There wasn't any local fashion until that moment and those six designers and a few others who were around. There were some designers from those generations that took up a position very strongly. A lot of people that we were hanging out with at that time were people that had been in the Academy. It was a big part of the atmosphere.
We were very interested in and obsessed with fashion. Not only in relation to the scene – because weirdly enough, I don't think that there was ever a 'scene' scene. There were different kinds of groups of people that connected very strongly but it wasn't like one big scene. It was actually a complicated scene, not in the first moment, but afterwards. There were so many designers in this city that things became complicated.
Olivier: If you've ever been to Antwerp, you'll know that it's literally a village. It's so small. It was weird living here at that time because you were at the epicentre of fashion. There was so much attention on it. But like Raf said, you knew all the designers because you studied at the Academy and you were interested in them. It's not like there was something magical there, they were just these people that you knew who you would bump into on the street. But they were almost like rock stars for us in fashion. We were all affected and inspired by those people. You started to understand that even in a small village like Antwerp, in a small country like Belgium, you can actually do something on a global scale.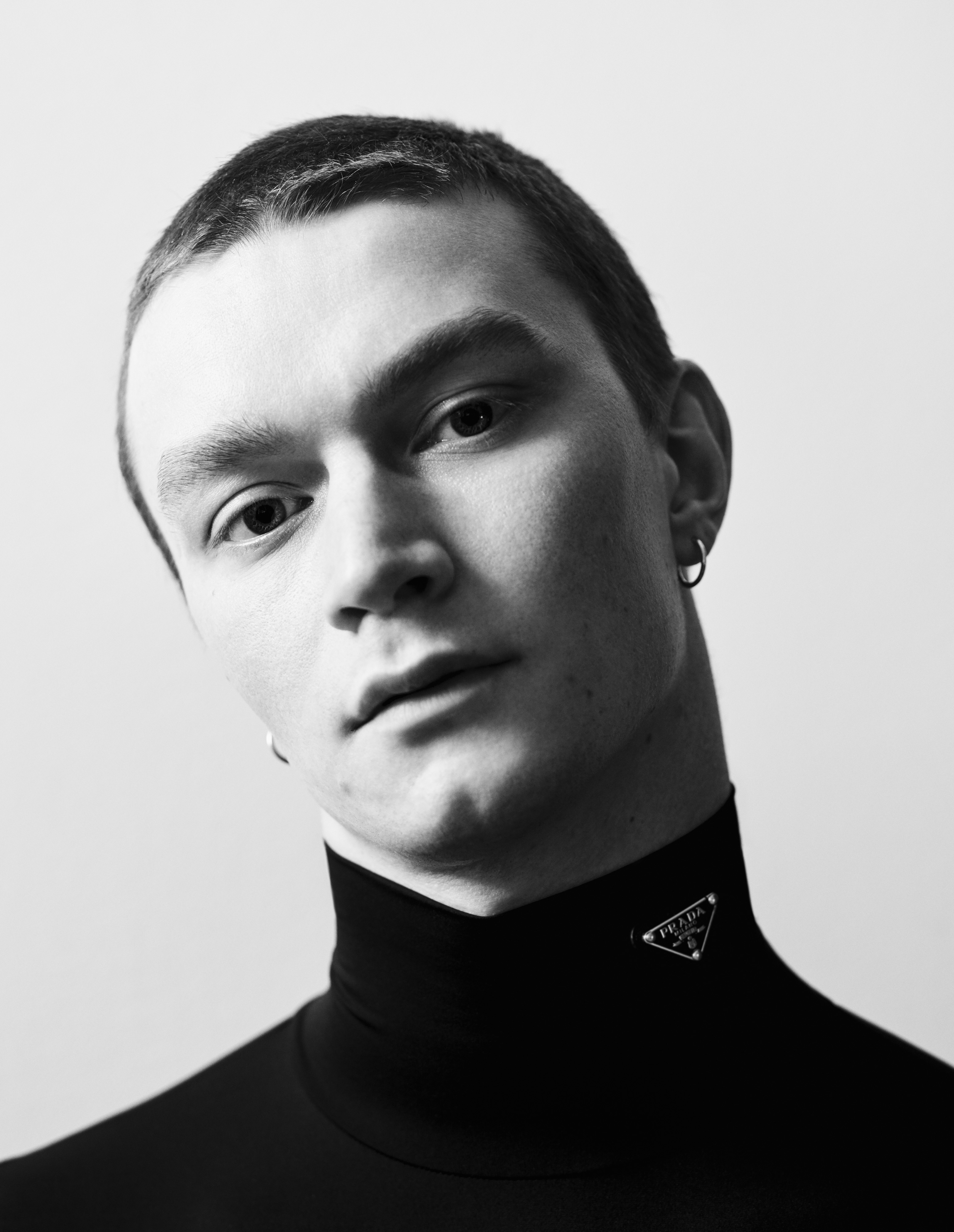 Raf: Some of the people that were hanging out with us every day were already assistants of some of the Antwerp Six. It felt like things were coming together but I never really had any kind of plan. We were just a bunch of kids that connected very strongly together. Some of the people that we met at the time we don't see any more. Well, the three of us – I think it's very clear, we're a real family, they are my brothers. But if I have to think back to when I started, I was motivated by our small group of people more than anything else. The real story is that I didn't want to start alone. I wanted to start with a few people. But nobody really dared to do it with me, so I just started.
Olivier: It's true. In a way, you're talking about a situation at a certain point in which a few young kids meet up, become friends and it's like everything is aligned. We would hang out from the afternoon until the next morning and you would think, what do people have to say to each other? We had enough to talk about that we could have gone on for years and years, and it did go on and on and on. We used to share so much, anything that has to do with music and art. We developed all of our senses, emotions and sensibilities together very closely.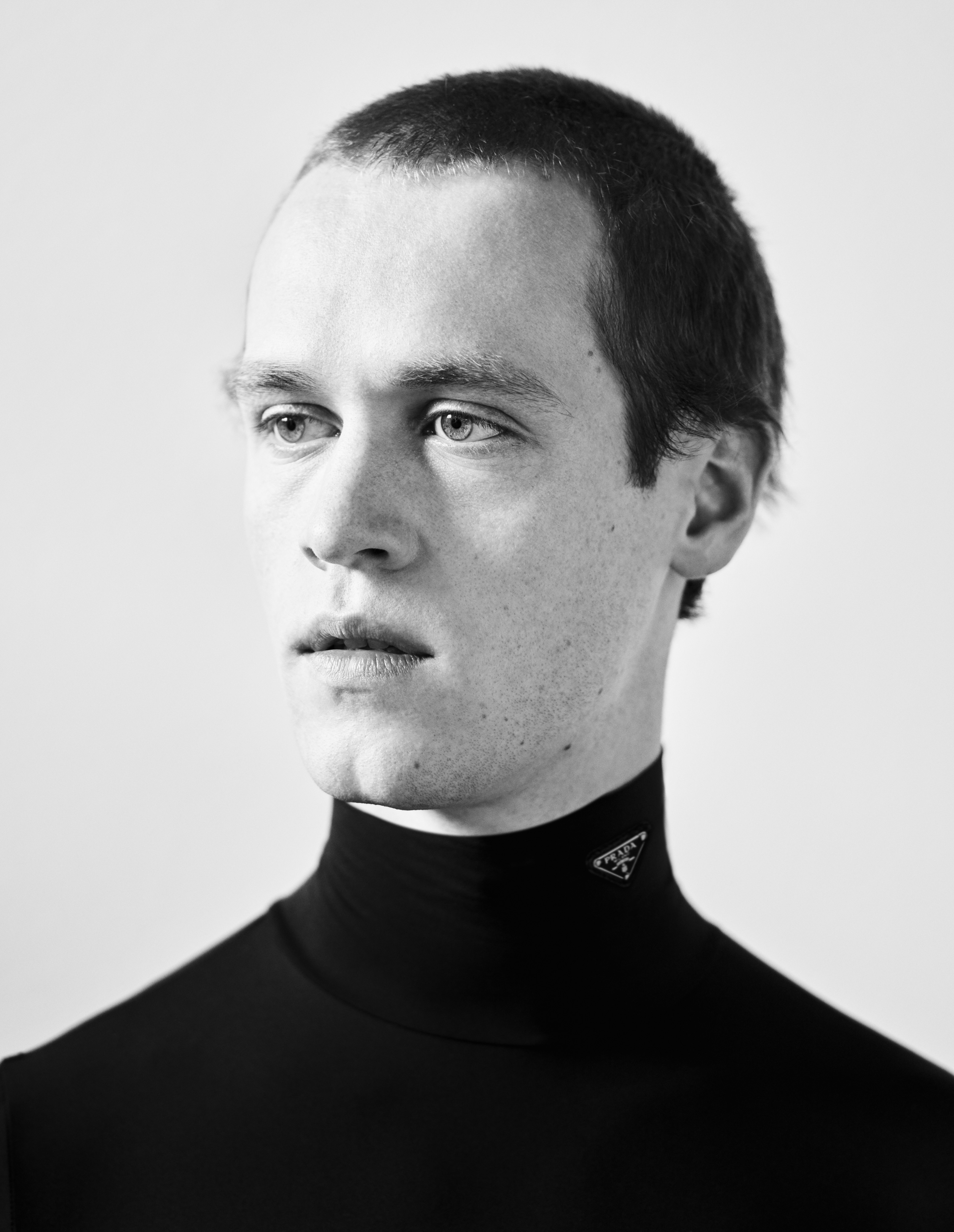 You said that it was like this precious moment, but you must have had common ground from a cultural and a generational perspective as well because you were roughly the same age and you're all kind of from the same area in the world. Did you find that you had a kind of common experience or outlook on the world because of that?
Raf: I'm sure that the three of us had obsessions that we developed individually before meeting. Denim shorts, New Beat, New Wave, 80s music in general, grunge. I was obsessed with the movie Christiane F., which then connected with David Bowie and this whole movement in Berlin. That was a part of Olivier's collection, too, without us discussing it. There were a lot of things that connected us before we were even connected.
Willy: You can be influenced by or inspire other people, but you have to have the core and the core needs to be the thing that attracts people to each other. There's a lot of like-minded people around, but it's the shared interests that we had individually grown that connected us the most – things that weren't so easy to access in the small towns we grew up in. That really brought us even closer together.
Raf: One of the very big things we always talked about is you, i-D magazine. How often was that in the discussion? You know, the body of work of the people that we were looking at when we were still studying. It's also part of what shaped us, whether it was the photographer, the styling, the model, the mood. It was the rise of a very different kind of editorial. That was definitely something we connected to very strongly, related to and talked about.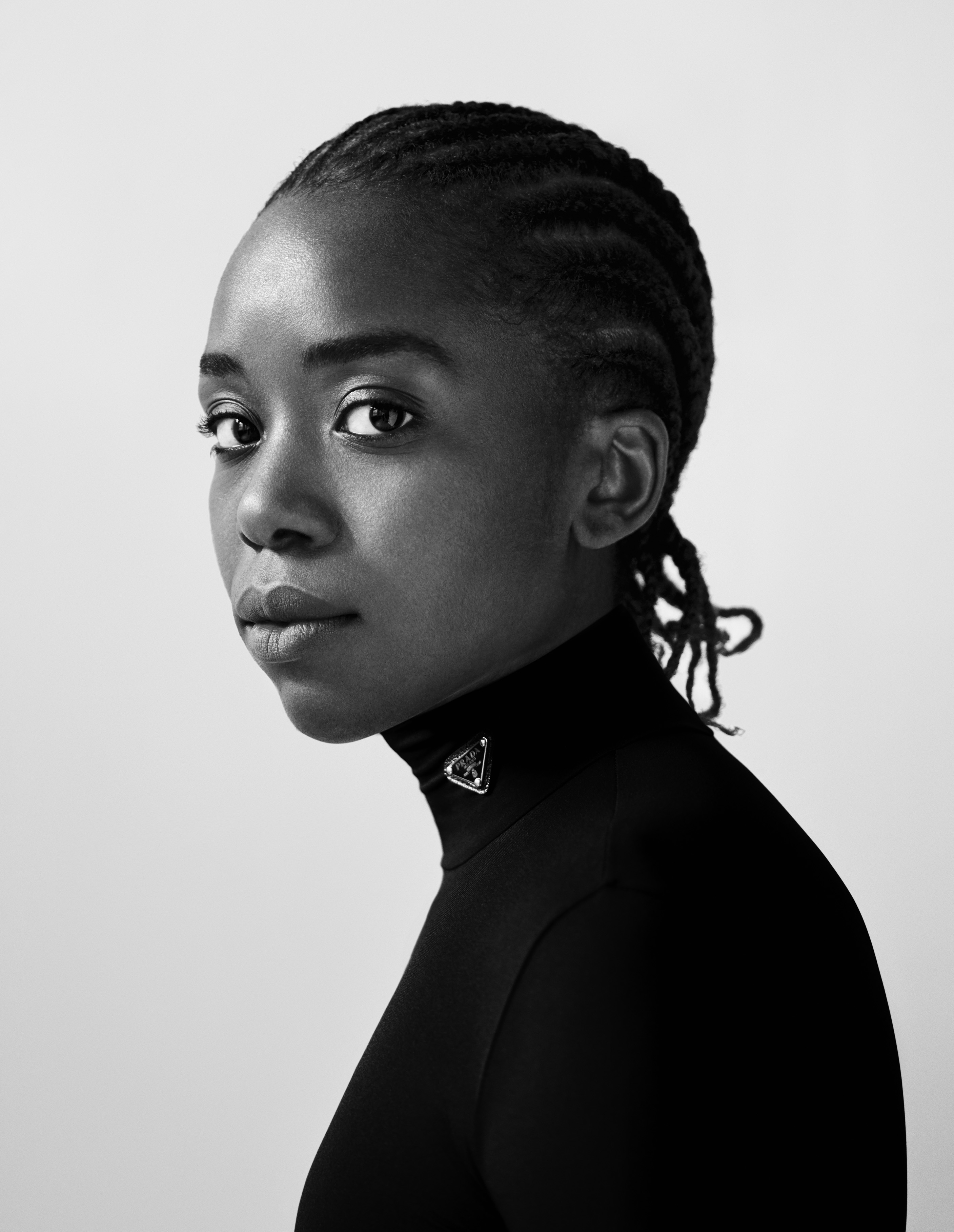 Olivier: To go back to the question, what connects us very much is 'obsessions'. I think the word 'obsession' is a very important word for our connection. All three of us in our own way are outrageously obsessive people. In the beginning, those obsessions were so overlapping that we could have gone in any possible direction. Was it fashion or publications or music? Growing up as a child in the 70s, being a teenager in the 80s and being around 20 in the early 90s, you have gone in a very, very short space of time through such distinct changes. So, all our influences as young kids came together in that moment when you are so obsessive – and we've always been like that. We still are.
One of the things that really marks your work for me is also this eternal youthfulness. It's something that's always in all of your work. How would you describe your obsessions with youth culture and how has it changed as you've gotten older?
Willy: The beauty of youth culture is that it is ever-changing. It's always inspiring. Of course, you can go back and reflect on your own youth, and with anything creative we do, there's always a sense of autobiography in there because that's the thing that drives you to where you are, or that pushes you. Maybe you want to rebel against it or embrace it? You want to translate it to the now. The reason youth is so inspiring is because it's the most fleeting moment in our lives. It disappears quickly and that's the beauty of it.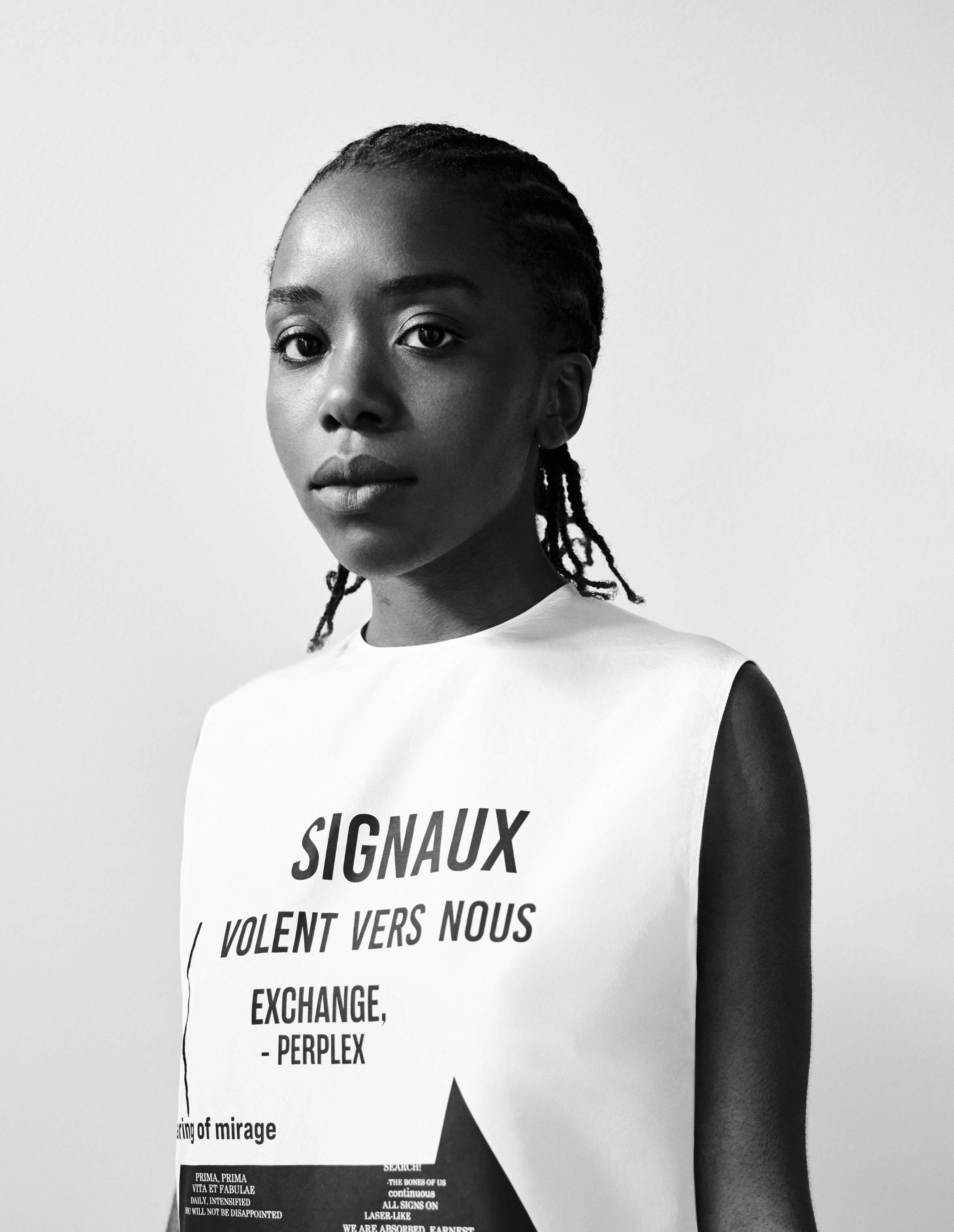 Raf: I think it's very much a psychological state of mind. There are so many different ways to define youth. But for me, it's more… the three of us have a natural… I don't know how to say it in English, but like not giving into not being young? We all started off very young and very quickly became mature professionals in the system even if actually we were still just a bunch of kids. I loved the idea of that. I think now, 30 years later, it's not something that we do consciously. We are still like that. Next to all our responsibilities and structured and systematic lives because of the jobs we do – it's a bit embarrassing to talk about it – but sometimes when we get together, it's still like it was at that time. We can still be very young kids. That state of mind is something that I hope I still have when I'm 70. It's difficult for me to talk about youth because I don't think it's the only thing we stand for, it is more like the spirit of youth is something that is naturally in us.
Olivier: We're also part of that generation, and it was the first time there was a generation that you could say was rebelling against growing up – not growing old, but growing up. You can find that in so many different creative outlets today.
Raf: What I think is important to say is that it's not something that we want to manipulate or force or anything, but no matter how you analyse it, when you're not between the ages of 15 to 25, by definition, you're not 'young'. We're all mature people. What is more important for me personally is to acknowledge or to just understand the importance of youth because of the same reasons that I said before. That's where things are shaping up in a naïve way. If you ask me, "What is it that you find interesting about youth?" I would say everything. Does that mean that I connect with all youth or that I am agreeing with all of them? No, that's not the point. For me, it's too complicated to go there.
I've said it since the day I started. When I was young, even if I was aware that the gang of people around me was all in the same age group roughly, there were a few older people — among them Linda Loppa — and the generation gap in communication I found very interesting. Tense but challenging, inspiring, agreeing, disagreeing, learning. That's what I still feel today. That's how I see my relation to youth or my connection to youth, in a way. It's all of these ingredients together. 'Acknowledging' is not even the right word. This intergenerational dialogue is very important. It's about connection. When you see this thing about kids being obsessed with our work, it's probably because there was a dialogue there. There is a connection, an interaction.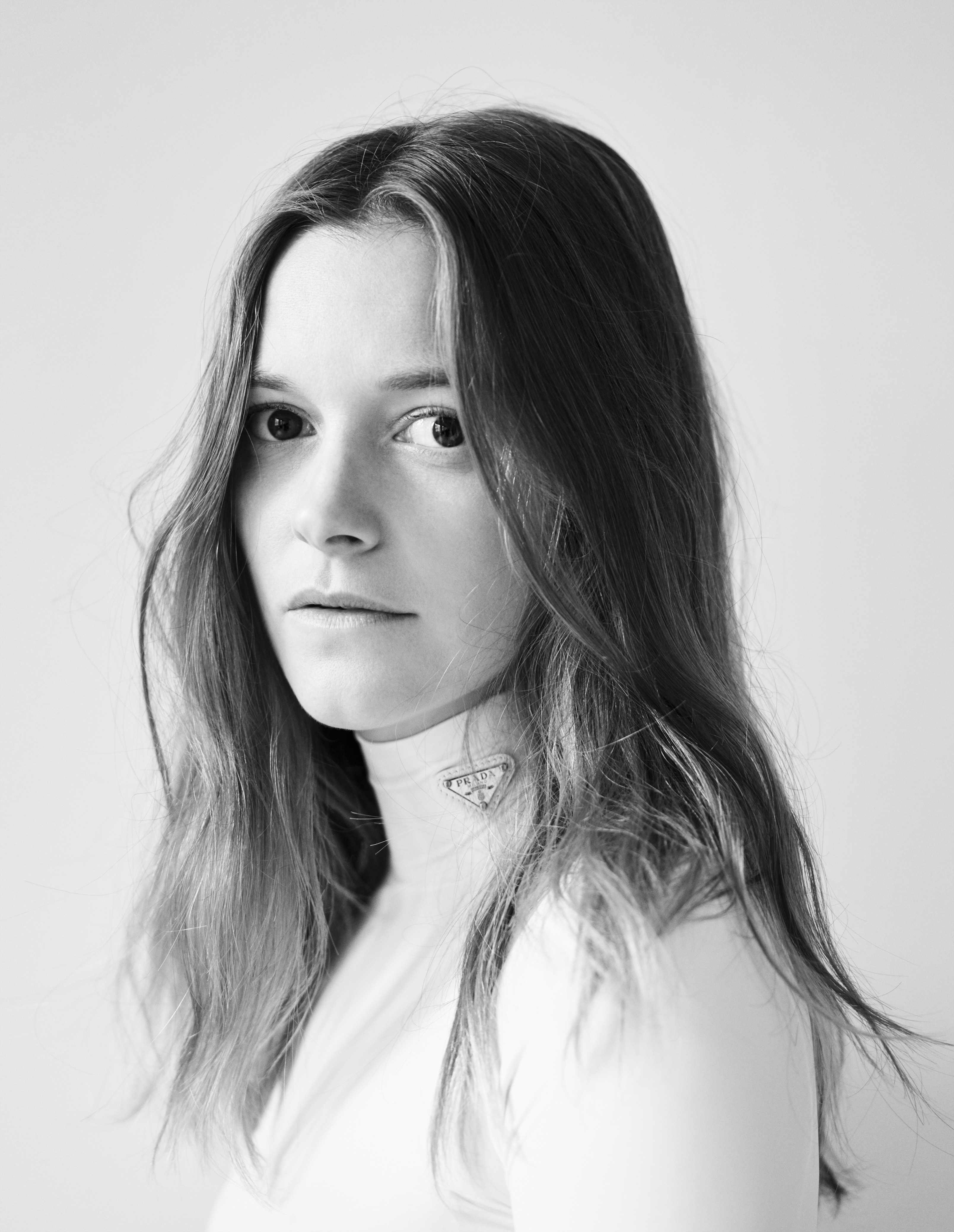 What's interesting is how that earlier era in your lives – whether it was being in Antwerp, or any of your obsessions and shared values from that time – informs your work for fashion houses now. Raf, how do you bring that outsider spirit to Prada, this global brand that means so much to so many people?
Raf: I think all I can say, and this the most valuable thing to say about it, is that Miuccia and myself are both very interested in the idea of opening up completely to collaborate with another person whose body of work we admire so much. With the first collection, we both felt the desire to be as blunt as: "OK, let's take something from your collection from a long time ago, which I thought was great at the time and is so much a part of your DNA, and it can also enter my world." And it was the other way around, too.
That was one of the main things. We got to a point where we did collaborate for that collection, again, with Peter De Potter and that approach is very linked to the KOLLAPS collection from almost twenty years ago. What we talk about often is that we should allow ourselves to do whatever we think that we could possibly do together, but not in a systematic way. It might happen again or it might never happen again! It would probably be the last thing that people would expect, that something that is as defined as 'Raf Simons' can also stand for 'Prada'. But I think it shows a lot of the openness of the brand and Miuccia in the first place.
Another thing that came in was very much our interest in casting. We both felt very much like going back to the very early days when I mainly worked with people who had never really done a fashion show before and the kind of interaction that manifests itself when you go there. It's a very different situation than when you work with models that do all the shows, basically. It ended up as a cast of girls that had never done a fashion show before.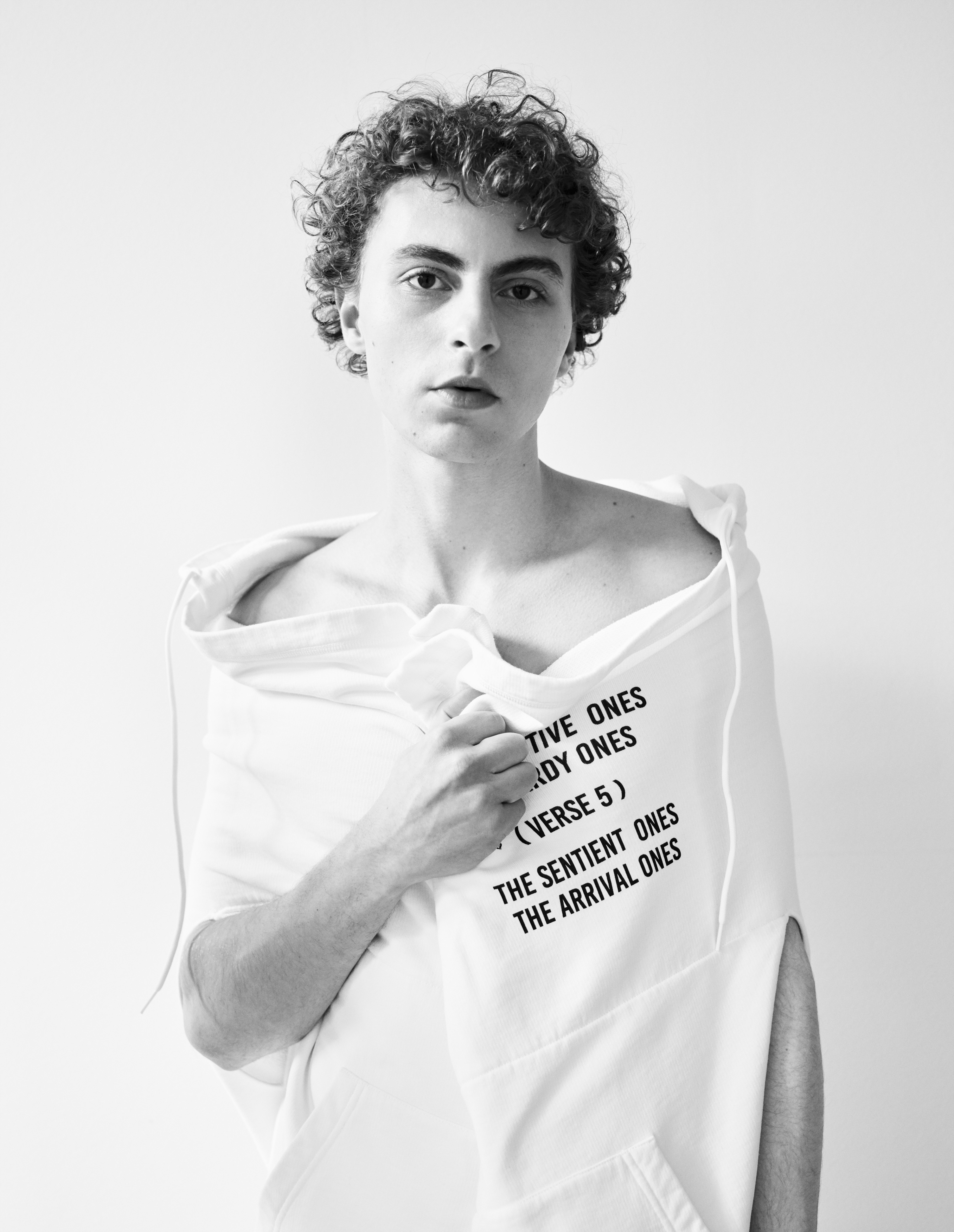 It's interesting to think that Prada, which was once so singular, could become a hub for collaboration.
Raf: It's interesting because we're all family, and Olivier has been working with Prada for such a long time that when we do things together, it feels so natural. That's a big plus. Stepping into a big house is not always the easiest thing in the beginning, because you find yourself in a completely new system with new people around you. For me, the idea of collaboration isn't anything new, but maybe the nature of the situation is so different because it's not really something that has been done before – that two designers suddenly go into a continuing collaborative situation, not as a one-off. At the same time, I have to say, a big part of it feels natural, and I think that has a lot to do with the fact that the dialogue that we mentioned often during this interview is this connection. It's already naturally there between me and Olivier, just because of all the years that we've known each other. In a way, I also feel very much that Prada is like that as well – they're very open to dialogue, to letting things in.
Prada is not a closed off world in that sense. I think that is what I find very important. And the world is in dialogue more and more, generally. For both Miuccia and myself, Olivier and Willy, this ongoing openness to the possibility of connection or collaboration or just being in dialogue with each other is probably also part of the drive behind what we do. For me, personally, there is nothing that I find more limiting than when I have to sit on my own, thinking about it all by myself. I like to connect, to see this whole action-reaction, agree-disagree.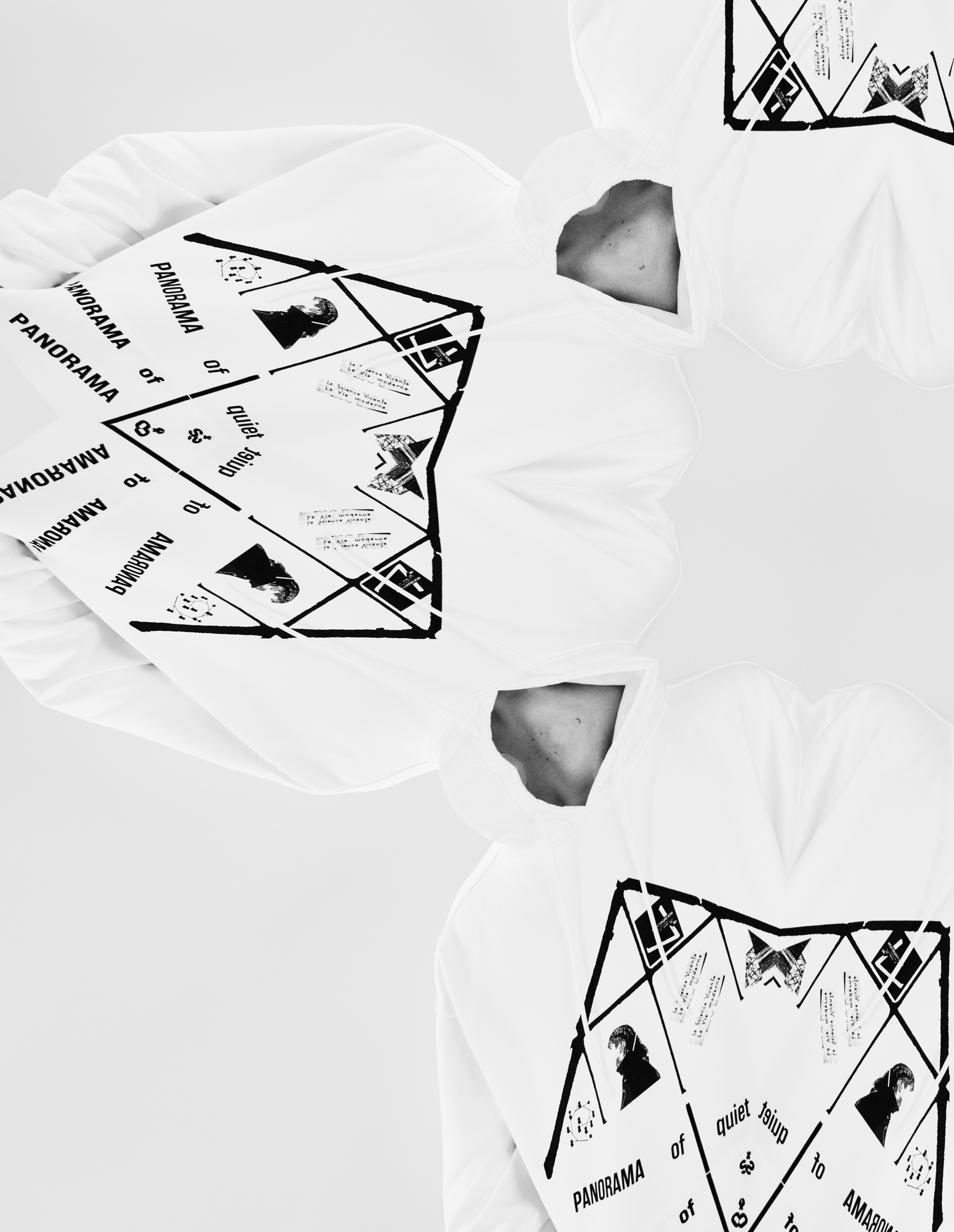 It must be interesting for you all to be working together at this huge brand, looking back on those early years sitting around a table in a café. Has it changed your dynamic in any way?
Raf: I can be honest about it. Olivier and Willy have shot for me for 25 years now and I don't recall us sitting in meetings very often in those 25 years thinking "OK, what should we do or think about?" There is trust there and the understanding of each other is there and therefore, you let it happen and it's always more rewarding in that way. With big companies, we have to be honest about it, there were a lot of other things going on and I think with Prada it's now too early to say how that can evolve because it is this big company, which is not a secret. There are a lot of people involved in marketing and commercials. But at the same time, the decision itself from the company to have a collaboration between two creative directors shows an extreme openness to the world. I think that is very crucial. We have to see how that evolves.
Willy: The beauty of our collaboration is that we challenge each other, we surprise each other and we try to avoid presenting things to each other in a kind of way that makes you go: "Oh yeah, I was expecting that".
Raf: The boys can still take me by surprise as well. Not only in terms of their creativity, obviously, but they might say we are going to do this now and it might not be what I expected. That is what's so interesting and I feel the same about Prada. Even if I ended up being the one who is now there with Miuccia to do this, I don't think that two or three years ago I would have expected Miuccia to say she wants to collaborate with another designer. That says everything. I know that in that sense, I can surprise them and they can surprise me. Even if I know or think that I know everything, that can be a total surprise also. The surprise is the drive.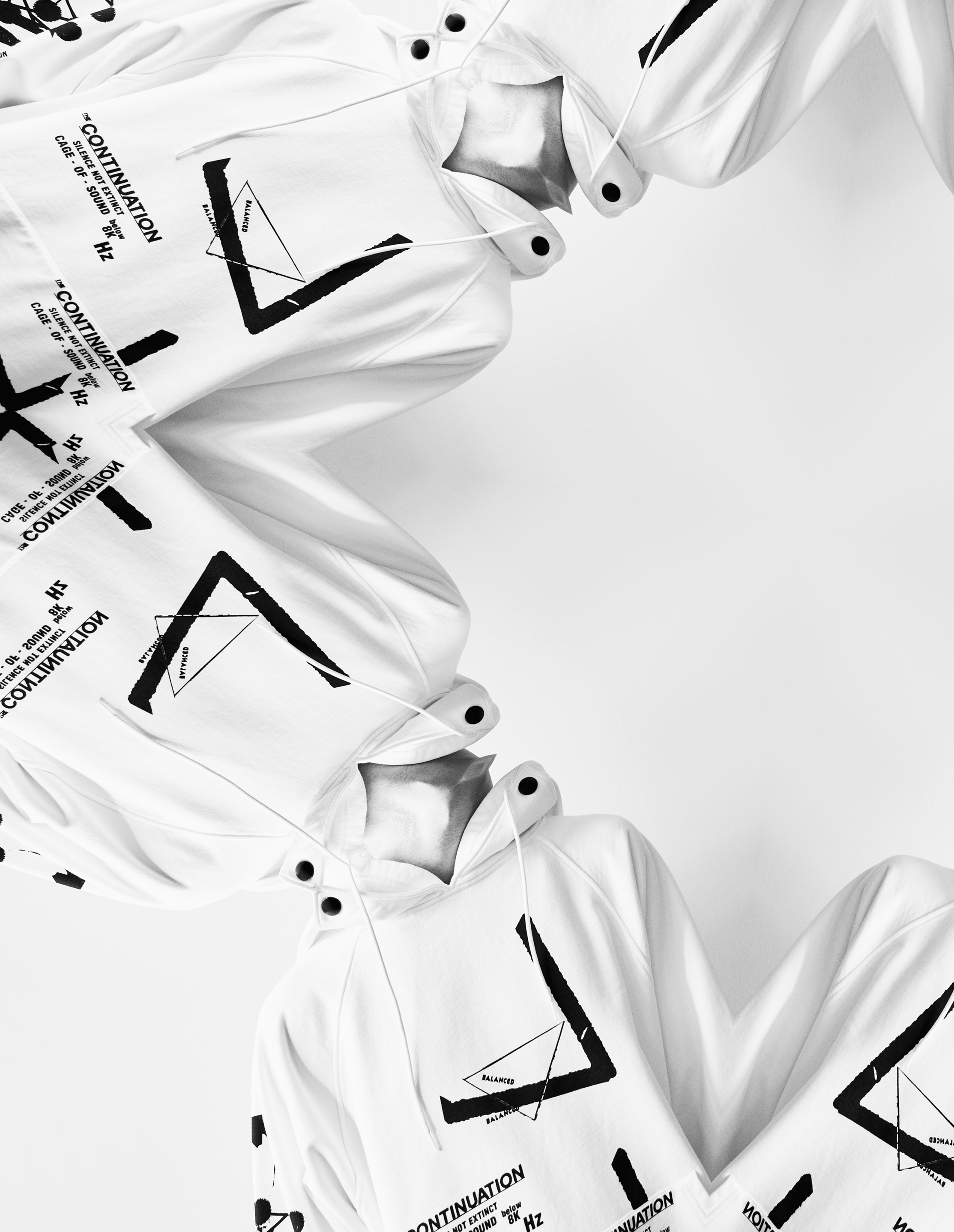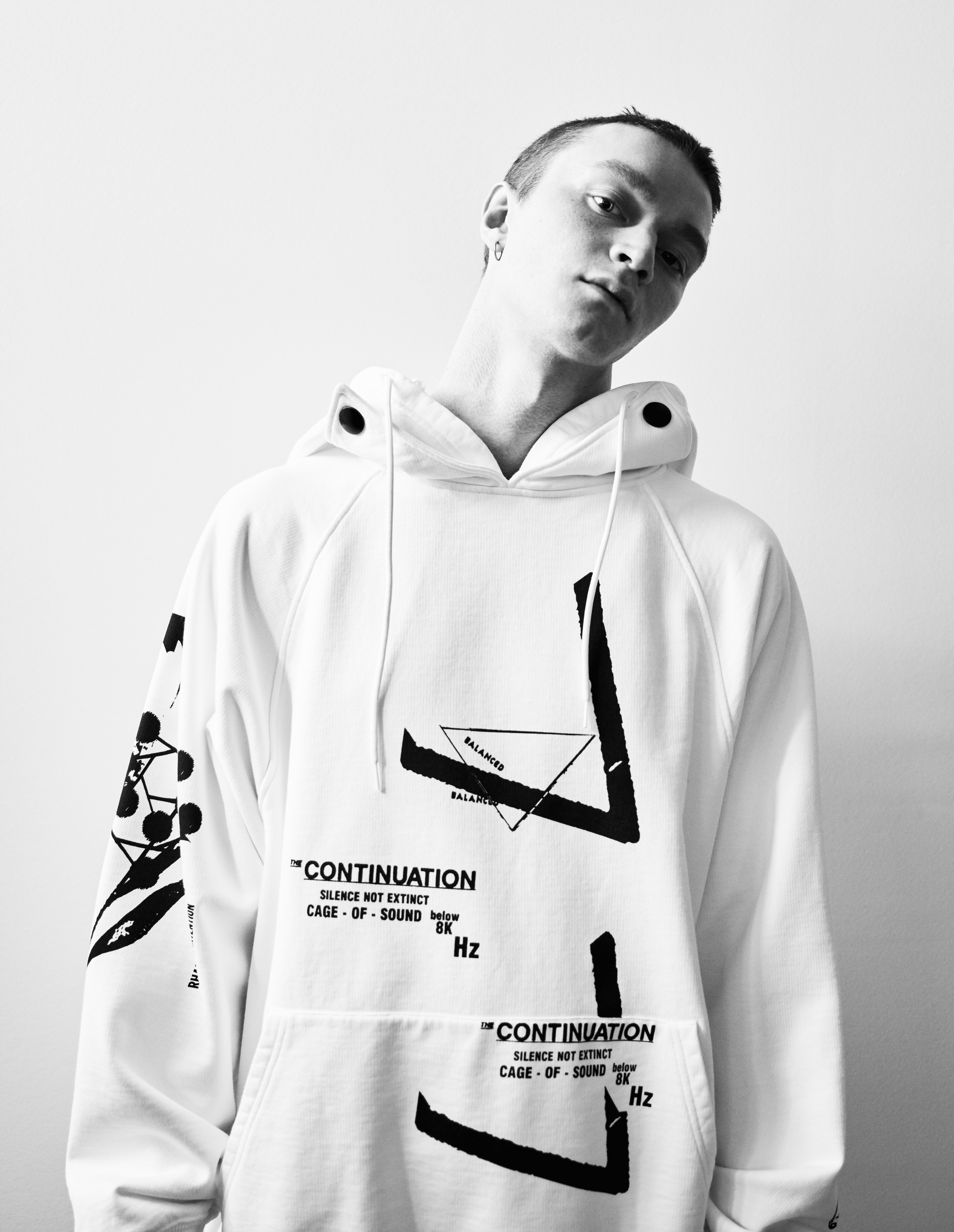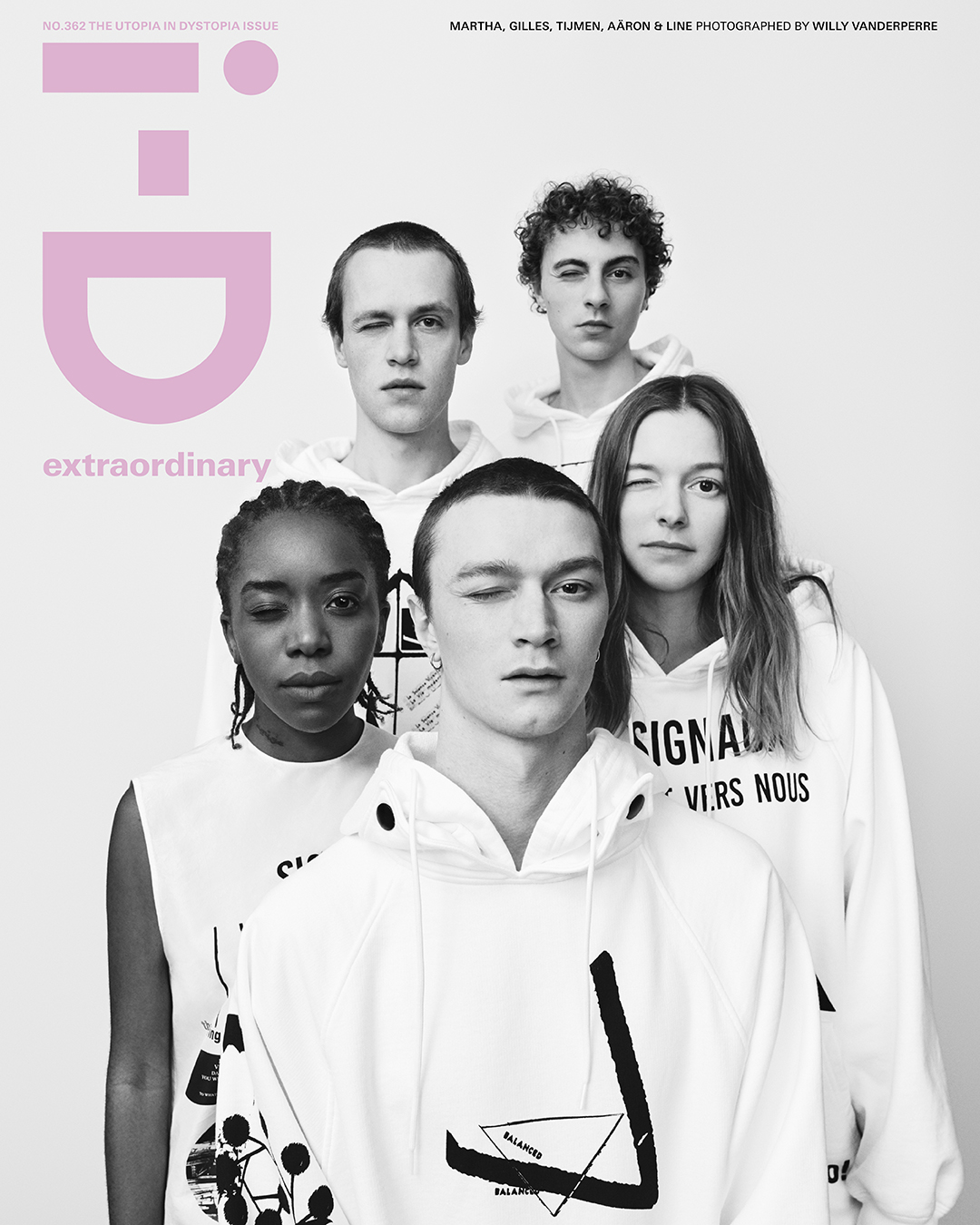 Notes
---
Both Willy and Olivier studied at the Royal Academy of Fine Arts in Antwerp, the alma mater of the 'Antwerp Six', as well as designers such as Martin Margiela, Demna Gvasalia, Kris Van Assche and Haider Ackermann. It is regarded as one of the world's leading fashion and art colleges.
Raf did not study fashion, instead graduating in Industrial Design and Furniture Design from Genk Design Academy, before moving to Antwerp to work as a furniture designer for private galleries.
Linda Loppa spent over 25 years as head of the fashion department at the Royal Academy of Fine Arts in Antwerp, where she taught many of its illustrious alumni, including the Antwerp Six.
In the autumn of 1989, Raf accompanied Walter to Paris and attended a handful of shows, including Martin Margiela's seminal SS90 show on the outskirts of the French capital. It had a huge impact on Raf's idea of how fashion can be presented, breaking away from the brash conventions of the 80s.
The 'Antwerp Six' refers to a group of six designers who graduated from the Royal Academy in Antwerp and went on to present a radical new vision of fashion in the early 80s. The group included Dries Van Noten, Ann Demeulemeester, Dirk Van Saene, Walter Van Beirendonck, Dirk Bikkembergs and Marina Yee.
Belgian New Beat was a style of underground electronic music that fused techno and acid at a slower speed, made famous through a network of Belgian nightclubs in cities such as Ghent, Brussels and Antwerp, most famously at the Boccaccio nightclub in Destelbergen.
New Wave music punk in the late 70s, with bands such as Public Image Ltd and New Order, whose Peter Saville-designed 'Powers, Corruptions and Lies' album cover Raf famously transposed onto garments in his AW03 collection.
Christiane F., Uli Edel's visceral 1981 cult film was based on Christiane Felscherinow, Kai Hermann and Horst Rieck's book Christiane F. –Wir Kinder vom Bahnhof Zoo. It portrays the drug scene in Cold War-era West Berlin in the 70s. The film features David Bowie as both himself and the soundtrack composer.
Peter de Potter is a Belgian artist who studied at the Royal Academy in Antwerp. He has collaborated with Raf since 2001 on artworks, books and the stark, poetic statements that have been emblazoned across Raf's designs, both in his own label and in his debut collection for Prada.
Raf's SS02 collection, titled Woe Onto Those Who Spit on the Fear Generation… The Wind Will Blow It Back, was a powerful display of biting aggression of discontented youths pressing for change post 9/11. It was one of Raf's earliest collaborations with Peter de Potter.
For years, Raf's casting for his namesake menswear shows involved recruiting teenagers from the streets of Antwerp or Cologne and driving them back to Paris by coach, often with their families in tow. It marked his vision of adolescent and misspent youth apart from any other designer at the time.
Olivier has worked behind-the-scenes at Prada for the last decade, styling advertising campaigns and shows alongside Miuccia Prada.
Credits
---
Photography Willy Vanderperre
Styling Olivier Rizzo
Hair Louis Ghewy at MA World Group using Oribe.
Make-up Monique de Mooter using Dior make-up.
Nail technician Lynn Meyer.
Lighting technician Romain Dubus.
Digital operator Henri Coutant.
Styling assistance Niccolo Torelli and Emanuelle Bastiaenssen. Hair assistance Shela Aghonom.
Producer to Willy Vanderperre Lieze Rubbrecht.
Project manager Mindbox Lise Luyckx.
On set doctor Ruud Van Thienen.
Special thanks to Elisa Allenbach at Triplelutz Paris.
Talent Line Pillet, Gilles Van Hecke, Tijmen Govaerts, Martha Canga, Antonio and Aäron Roggeman.
All clothing (worn throughout) Prada, featuring artwork by Peter De Potter.​