Felipe Romero Beltrán captures young migrants coming-of-age in Seville
The photographer has spent lockdown visiting a group of Moroccan migrants as they explore their identities in a new country.
Horror stories about treacherous boat journeys from Africa to the Mediterranean far too often make headline news. The men, women and children fleeing their homes to start a new life in Europe become faceless numbers in the media, and are 'othered' by conservative politicians for their own agenda. What rarely gets attention, however, is the daily grind of young migrants living in limbo in refugee centres, coming-of-age and figuring out their identity as it relates to the country they've just arrived in and the one they've left behind. Colombian photographer Felipe Romero Beltrán hopes to capture this state of being in his new series "Dialect", where staged images go beyond simple documentary reportage to give young migrants agency over the story of their arrival in Spain.
Against battered stone walls and polished concrete floors, 16 distinct characters emerge in front of Felipe's camera. There's Youssef Elhafidi, who loves to cook — and waits until everyone is home each evening to eat the meals he prepares. Aziz is the sporty one and Isamael is always making jokes. Bilal Siasse is more serious: "I have not come to play or for girls or for other things," he says. "I have come to help my family." Like the others he arrived in Spain last year, making the trip from Tangier to Cabezas by boat before walking 24 hours to get to Seville.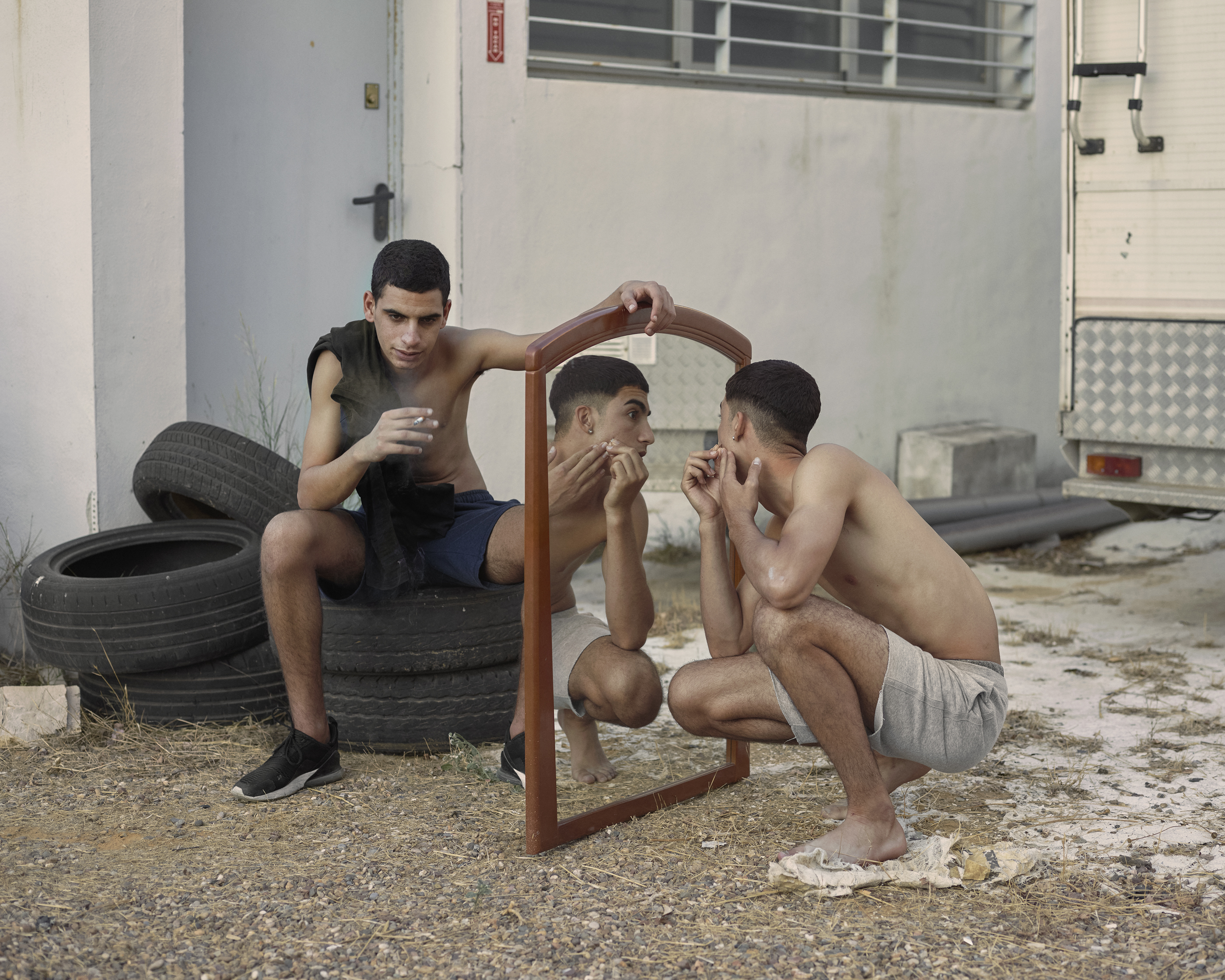 "When I arrived in Spain I was a little afraid because you are entering another country, meeting different people. It is not your country, it is not your religion," Bilal says. "But they have treated me well." Although he misses the family he's left behind, he has no plans to return to Morocco, which has one of the highest rates of youth unemployment in the world at almost 22 percent in 2020. Almost 80 percent of the country's unemployed fall between the ages of 15 to 34 years old, which accounts for a third of the population of 35 million. "Morocco has not given me anything and I owe nothing to Morocco," says Bilal.
It's the reason most of the boys, who are between the ages of 18 and 21, felt as though they had to leave their home. But there are other reasons as well. Homosexuality is illegal in the conservative Muslim country with jail sentences of up to three years, meaning the LGBTQ+ community must conceal their identities for fear of persecution and violence. A recent campaign of online harassment saw people making fake accounts on Grindr to out queer men in Morocco, exposing them to their families and, in some cases, forcing them onto the streets. Even in the migrant centre in Seville, where Aziz, Bilal, Isamael and Yousseff live, homophobia remains a dangerous reality, and is unlikely to be discussed among friends.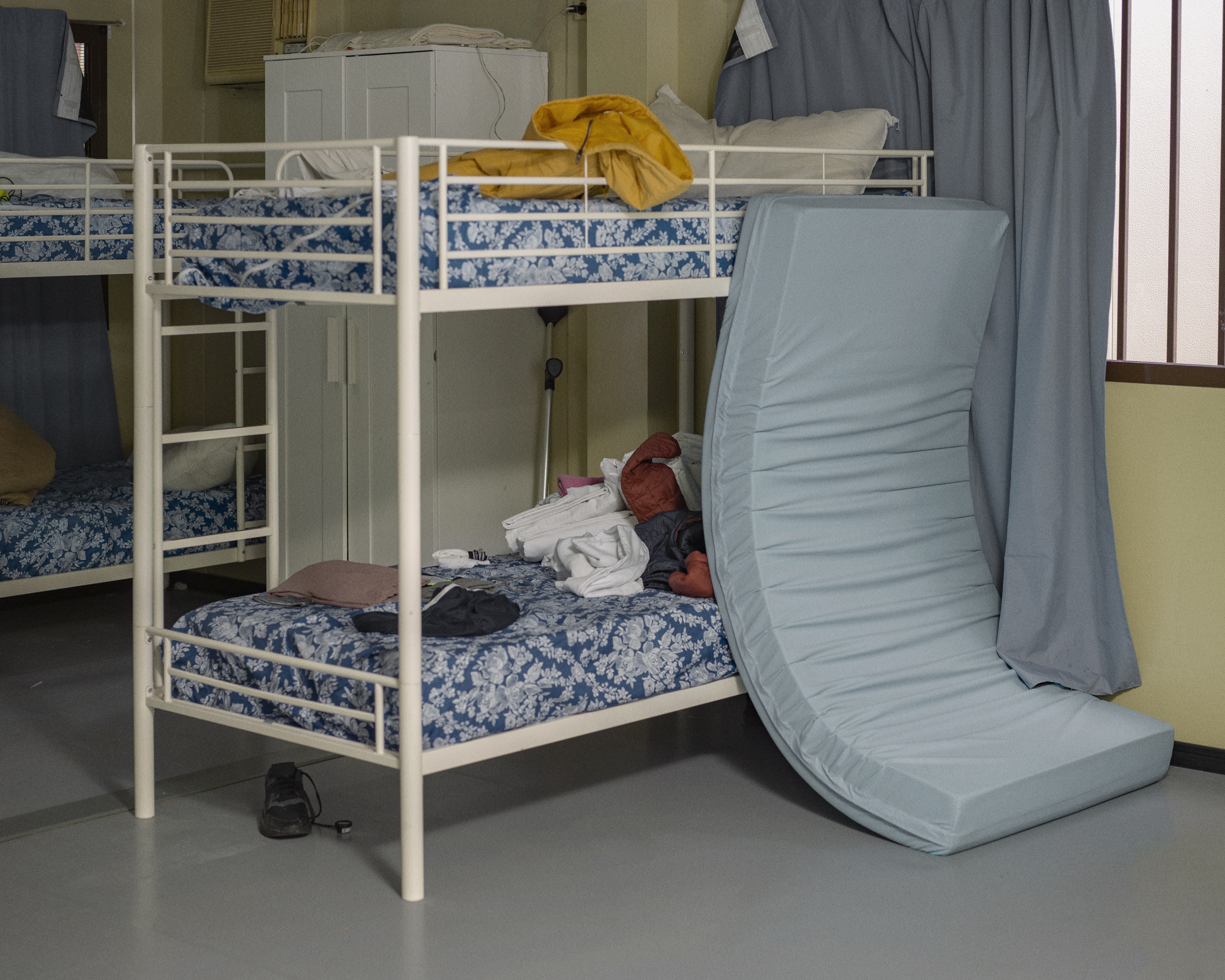 Despite differences between the boys, a boisterous camaraderie permeates Felipe's images, revealing the strong bond formed between strangers sharing an intense experience. "We are like brothers, like a family," Youssef says. "Everything you need, the group will help you." For the most part, they arrived in Spain in early 2020 — the country was then one of the eurozone's fastest growing economies — and quickly entered lockdown in a foreign place as the pandemic unfolded.
Currently, Spain has more than 12,000 underage Moroccan immigrants under the guardianship of the state, who can't be turned away when they arrive in the country illegally. In some areas, the numbers of unaccompanied minors from Africa have more than tripled, which has heightened the xenophobia and anti-migrant sentiment already present in a country exacerbated by the ultranationalist Vox party in the last election. Locals have become increasingly frustrated by the lack of jobs and a looming recession, and migrants have provide them the perfect scapegoat.
With the narrative surrounding migrants long politicised and discussed without the voices of migrants themselves, it was important for Felipe to let the boys craft their own self-image in his portraits. They are coming-of-age in a new country, "trying to figure out their own identity, especially with this shock and confrontation between the Spanish and the Moroccan identity," the 28-year-old photographer says. They're captured bleaching each other's hair, tensing their muscles for the camera, posing and play fighting, recreating moments and stories from previous days.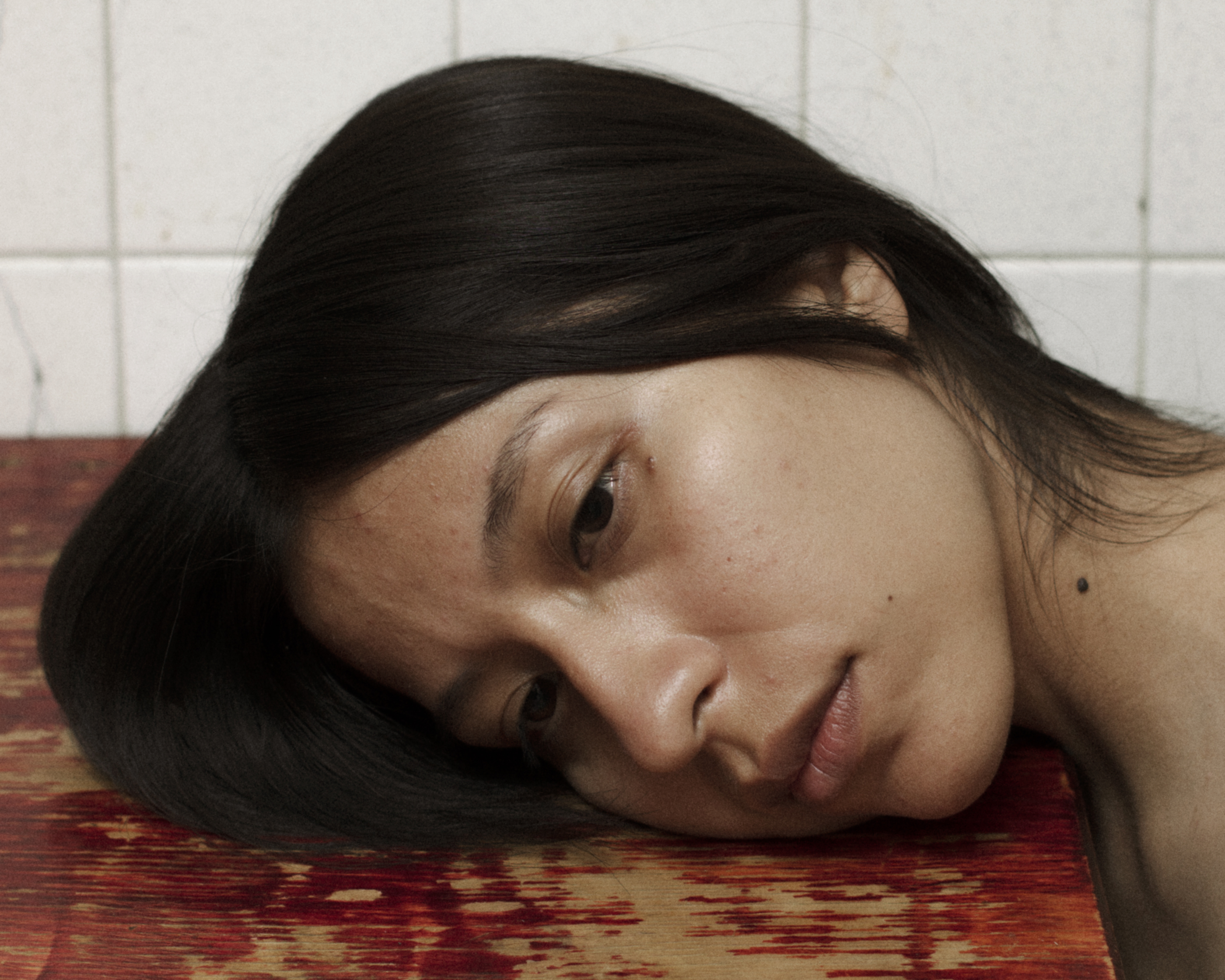 As an immigrant from Colombia himself, there are aspects of the boys' experience that Felipe can relate to, but the photographer knows it would be impossible to ever completely understand what they're going through. It's why he called the series "Dialect", which accounts for more than just a language difference but also the way bodies interact with a space. Felipe is short and the Moroccan boys were all "really tall and masculine" — a physical barrier preventing him from fitting in entirely. "I never want to impose my dialect on them," he says, rather it was important to "build a bridge of communication to people who are normally seen as outsiders."
Felipe moved to Spain five years ago and started working on "Dialect" in June 2020. He's visited the migrant centre in Seville nearly every day since then, often leaving his camera at the entrance and simply spending the day hanging out with the boys. He hopes his long term investment will help him create a more empathetic view of migrants than that of the mainstream media — which often dehumanises migrants and makes them invisible. Instead, Felipe's portraits show the boys as they see themselves, and how they wish to be seen.
"Dialect" is not the first lengthy project that Felipe has initiated about immigration and border issues: he's working on a series about the area surrounding the Rio Bravo in Northern Mexico, has spent two years in Jerusalem looking at the smaller borderlines between Israel and Palestine and in 2020, he released a photobook about the Magdalena River, which is the most important body of water in Colombia. Over the years, it has become a brutal symbol of the country's armed conflict between mafias, paramilitary groups and FARC, who use it to dispose of bodies. Officially, more than 80,000 corpses have been retrieved from the river by fishermen.
Talking about political issues is dangerous in Colombia, which is why Felipe moved to Argentina for university and then to Spain, so that he could discuss subjects that are personal to him. Initially he gravitated towards political science and philosophy in school, but soon turned to photography — a "different tool and device," he says, but one that allows him to pursue immigration issues through a more empathetic medium. Using his camera, Felipe Romero Beltrán goes beyond the challenges and despair of the migrant experience, choosing instead to highlight the everyday — the mundane yet beautiful moments that transcend circumstance.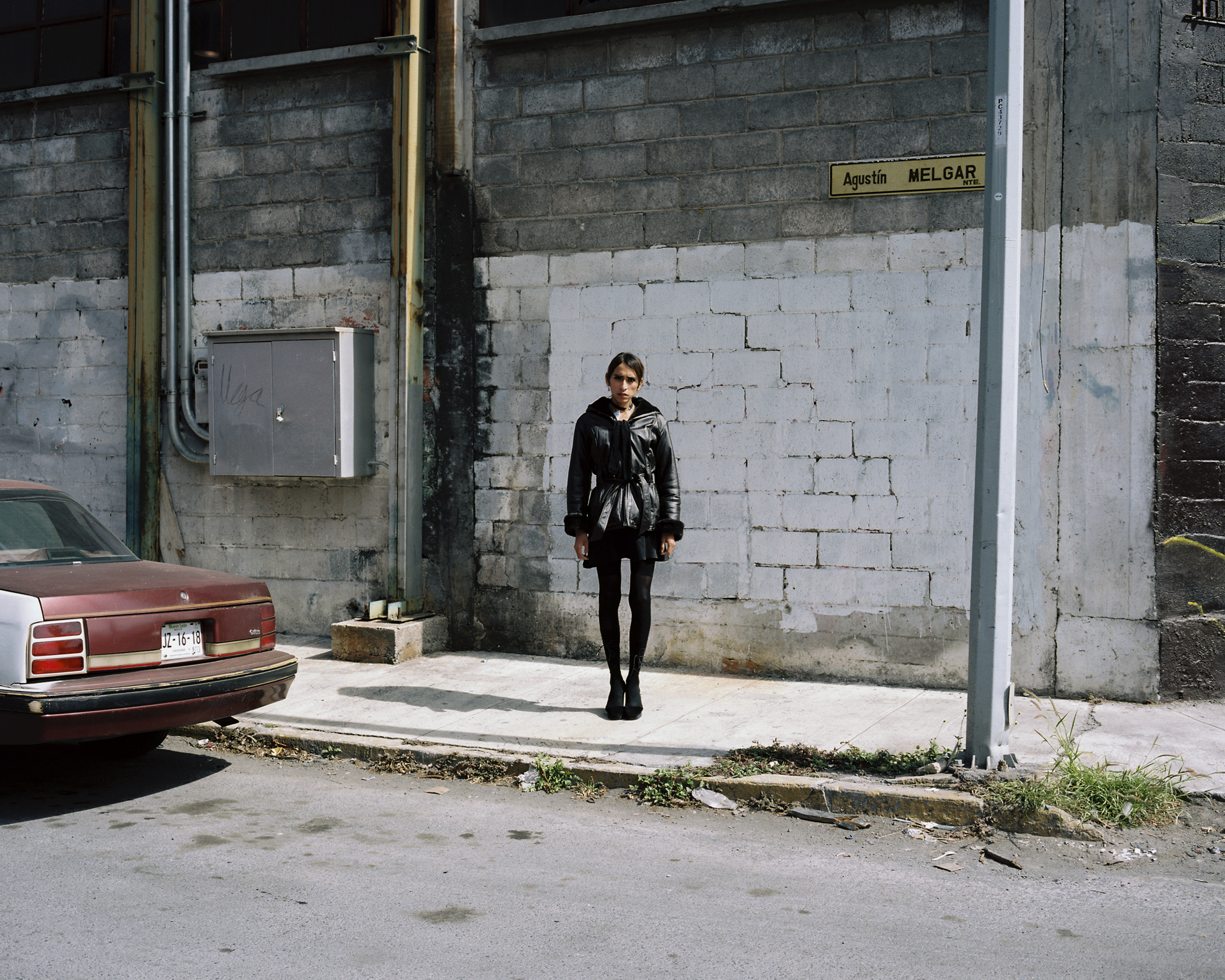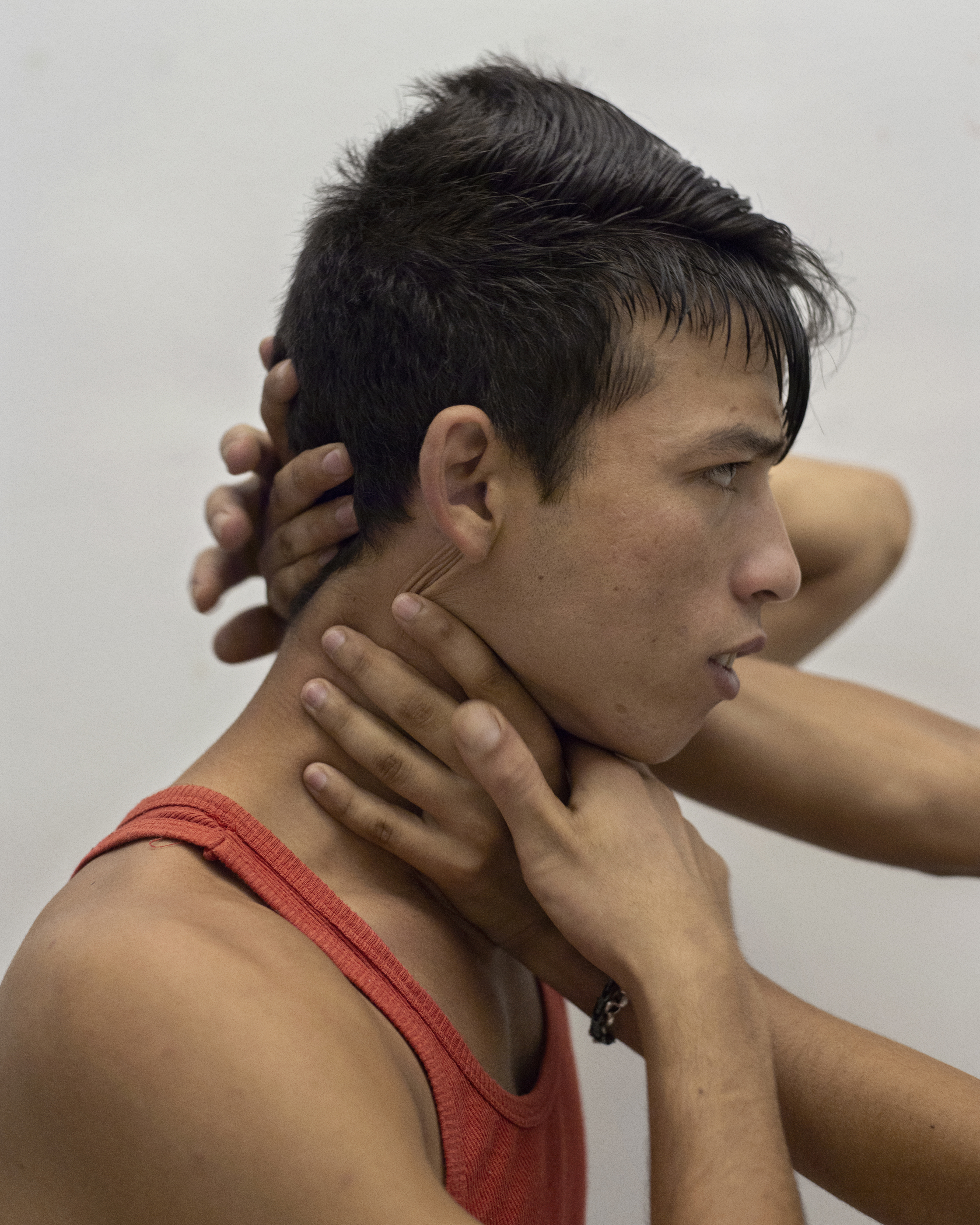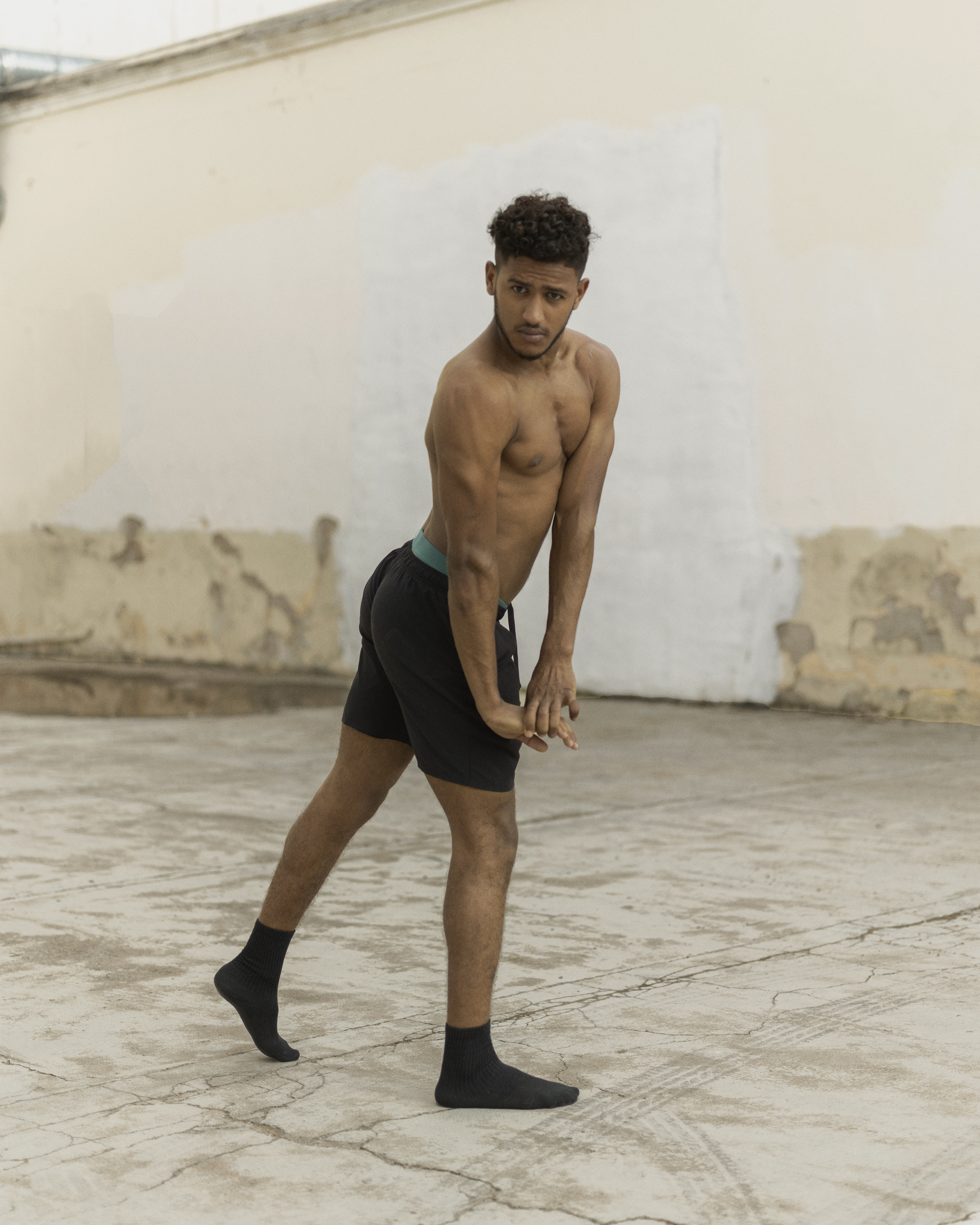 Follow i-D on Instagram and TikTok for more photography.
Credits
---
Photography Felipe Romero Beltrán