Chanel channelled the 90s for its high-camp SS22 show
Creative director Virginie Viard presented a nostalgic catwalk spectacle with sashaying supermodels and George Michael covers.
|
06 October 2021, 12:56pm
Image courtesy of Chanel
For a generation of young fashion fans, there's nothing like nostalgically delving into videos of 80s and 90s fashion shows — especially Chanel's. Something about them, at least with hindsight, seems that bit more magical, and a lot more mythical, than the here and now. The supermodels, the faces in the front row, the lo-fi sets and grainy footage seems a world away from today's HD catwalks with models skulking down in perfect formation. Back in ye olde days, fashion was, or at least seemed, fun. It had the air of a strange village fair with a colourful cast of characters in high-camp clothes that, today, we're all endlessly scrolling resale platforms in search of.
So, when we arrived at Chanel yesterday morning, for the first time in a long time, the set was something to smile about. Given that this was the first Chanel ready-to-wear show with an audience in a while, and with their go-to Grand Palais venue currently closed for renovation, this season presented an opportunity for the house to try something new. So, after entering through a dark room projecting black-and-white videos of Chanel's current muses — Lily-Rose Depp, The Serpent's Alma Jodorowsky, Blackpink's Jennie, Halston's Rebecca Dayan and model-activist Quannah Chasinghorse-Potts, all standing behind the camera and smizing at us — we stepped into a delightfully chaotic show space reminiscent of the tents on the Tuileries of Paris fashion weeks past.
Photographers lined the elevated catwalk, blocking the view of the front row, as a giant Vivienne Rohner looked out from behind a Nikon on the backdrop. K-pop sensation Jennie sat with five members of her glamsquad fixing her silky hair every five seconds. And then, as the clamour was at its most intense, the lights went off and the first girl came out in a monochromatic swimsuit laden with gold chains, costume jewellery and Chanel bags (Kristen Stewart arrived late amid the chaos, only adding to the frenzied atmosphere). That first look set the tone for the show — this was Virginie's most playful collection yet. Chanel bikinis, midriff-baring pastel tweed suits, sequined micro-shorts and leggings, and an ensemble of butterfly-print chiffons to finish. These are clothes that insist on the wearer having a little fun.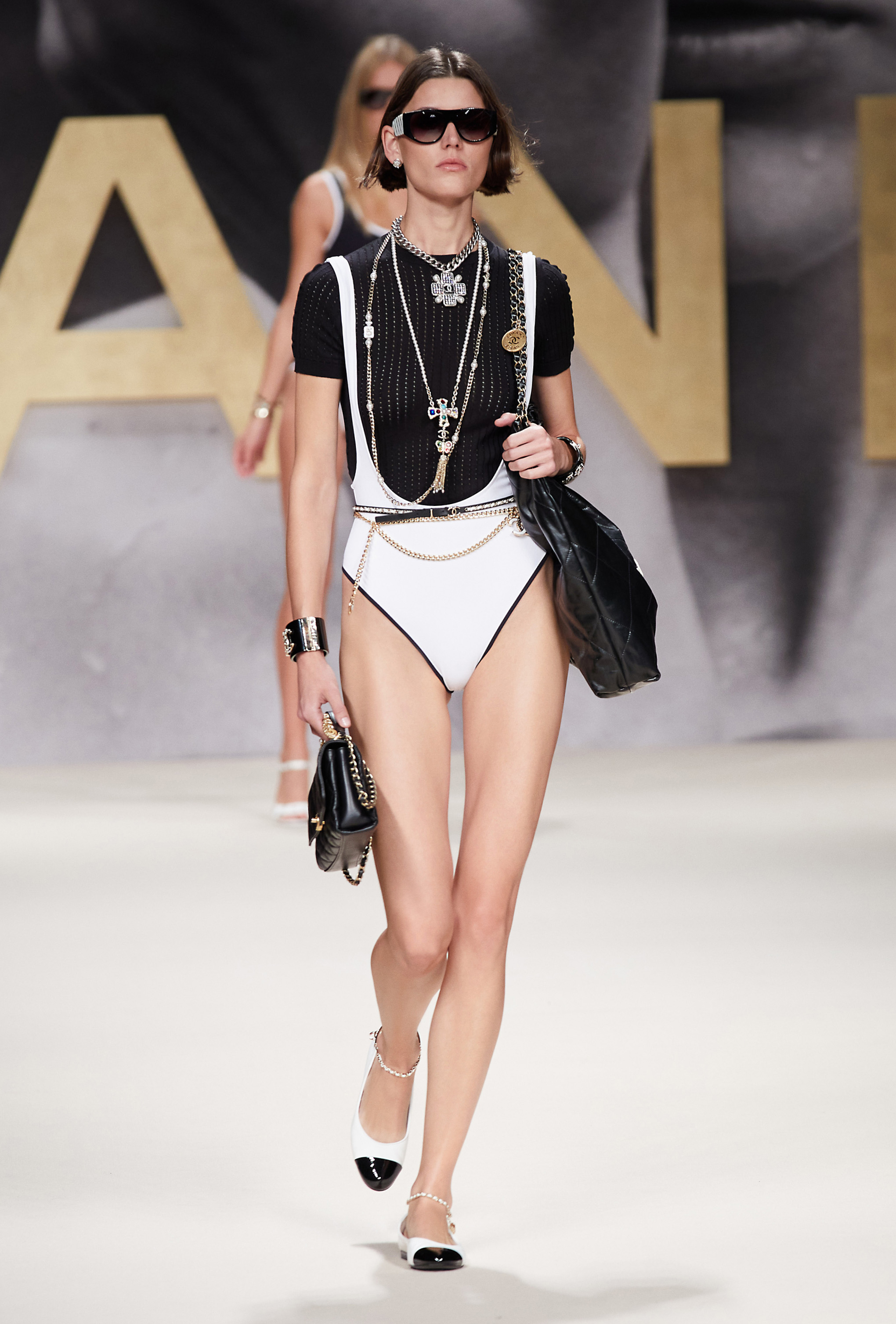 Cementing this season's trend for shows-as-entertainment (see: Balenciaga's red-carpet spectacle) here were today's supers — Rianne! Mica! Anok! Adut! Fran! Mona! — twirling down the catwalk with hair-flicking sass. The point is that old-fashioned fashion shows were entertainment in and of themselves. Sometimes you don't need more than the spectacle of models, flashbulbs and great clothes. George Michael knew that — just look at his Too Funky video — which is probably why Christine & The Queens' cover of "Freedom '90!" was part of the soundtrack. So did the queer ballroom queens of the 80s and 90s, who borrowed from high-camp Parisian catwalks way back when. These days, you're more likely to see this kind of set-up on RuPaul's Drag Race than at Paris Fashion Week.
Social media-friendly zeitgeist aside, you got the sense that this was also personal for Virginie. After all, she began working at Chanel under Karl Lagerfeld in the late 80s, so she saw firsthand the spectacular Chanel shows of the 90s with Linda, Christy, Naomi and the rest. But there's a distinction here between the old and new, arguably the most important tightrope at a storied house like Chanel. Way back when, Karl's collections were full of novelties and Chanel-ified versions of streetwear, just for the sake of it. Virginie's Chanel, by contrast, feels a bit more grounded in the idea of desirability and sensuality.
Like so many women who design for women, she has an innate understanding of comfort, and therefore confidence. Her designs for Chanel very rarely make women look like dolls in silly outfits, but rather like fresh-faced women who want to be playful with what they wear. Here, the girls genuinely seemed happy to be on the catwalk, smiling and swivelling in their gold swimsuits under Coco suits, and clutching their lashings of Chanel shopping bags. And that – for the audience, at least — is refreshingly joyous to watch. Chanel may be serious in its scale, but it's always been about having fun with fashion.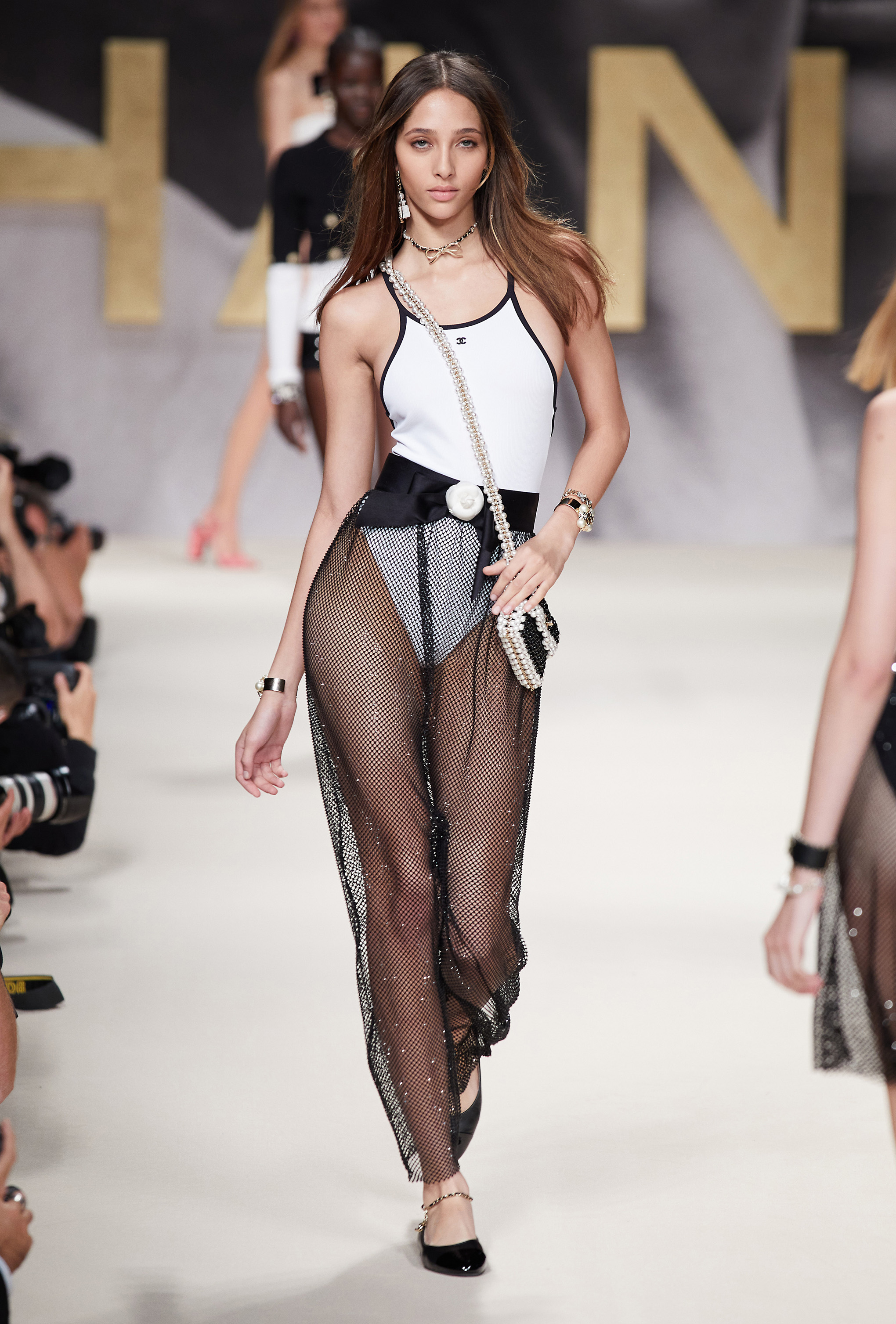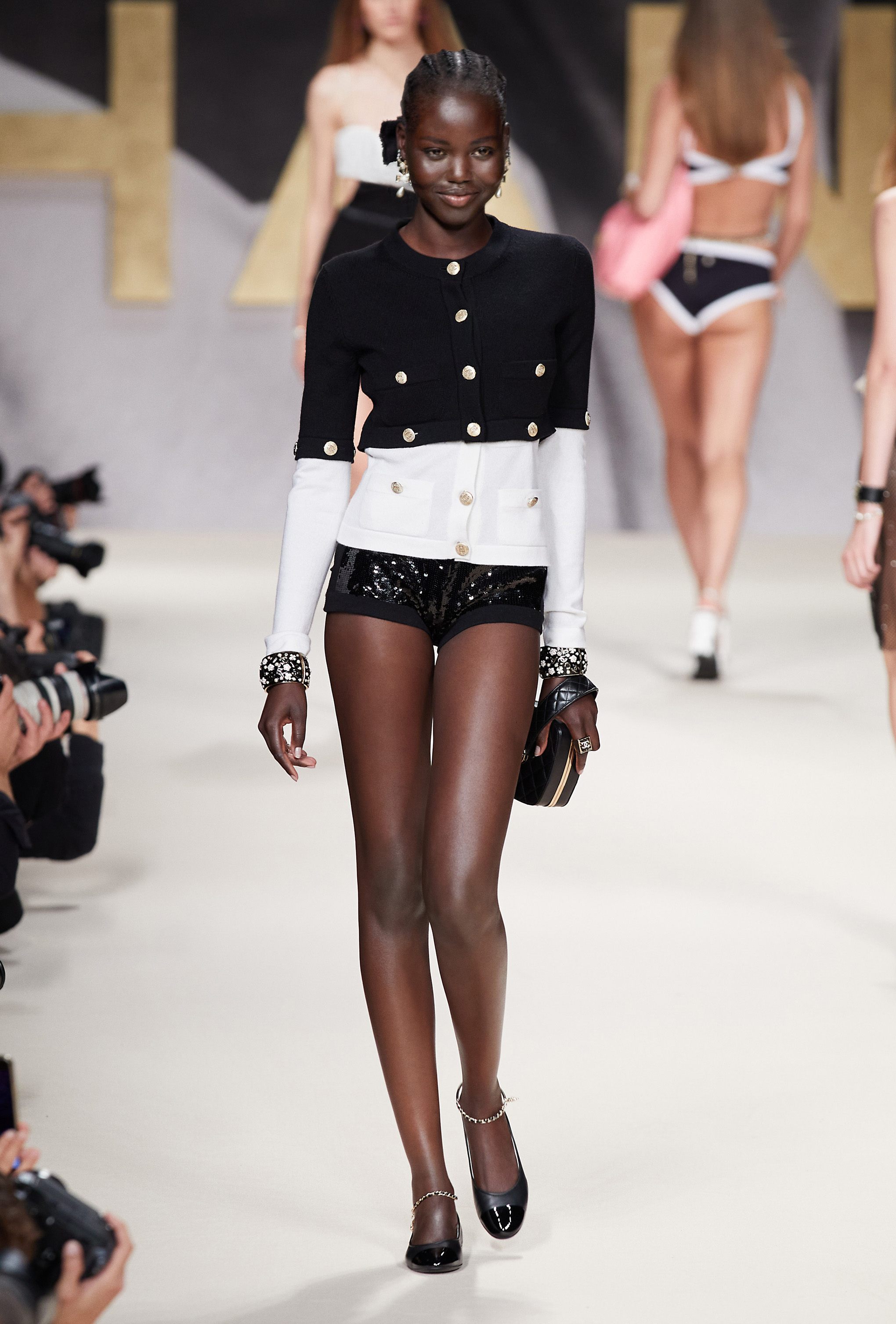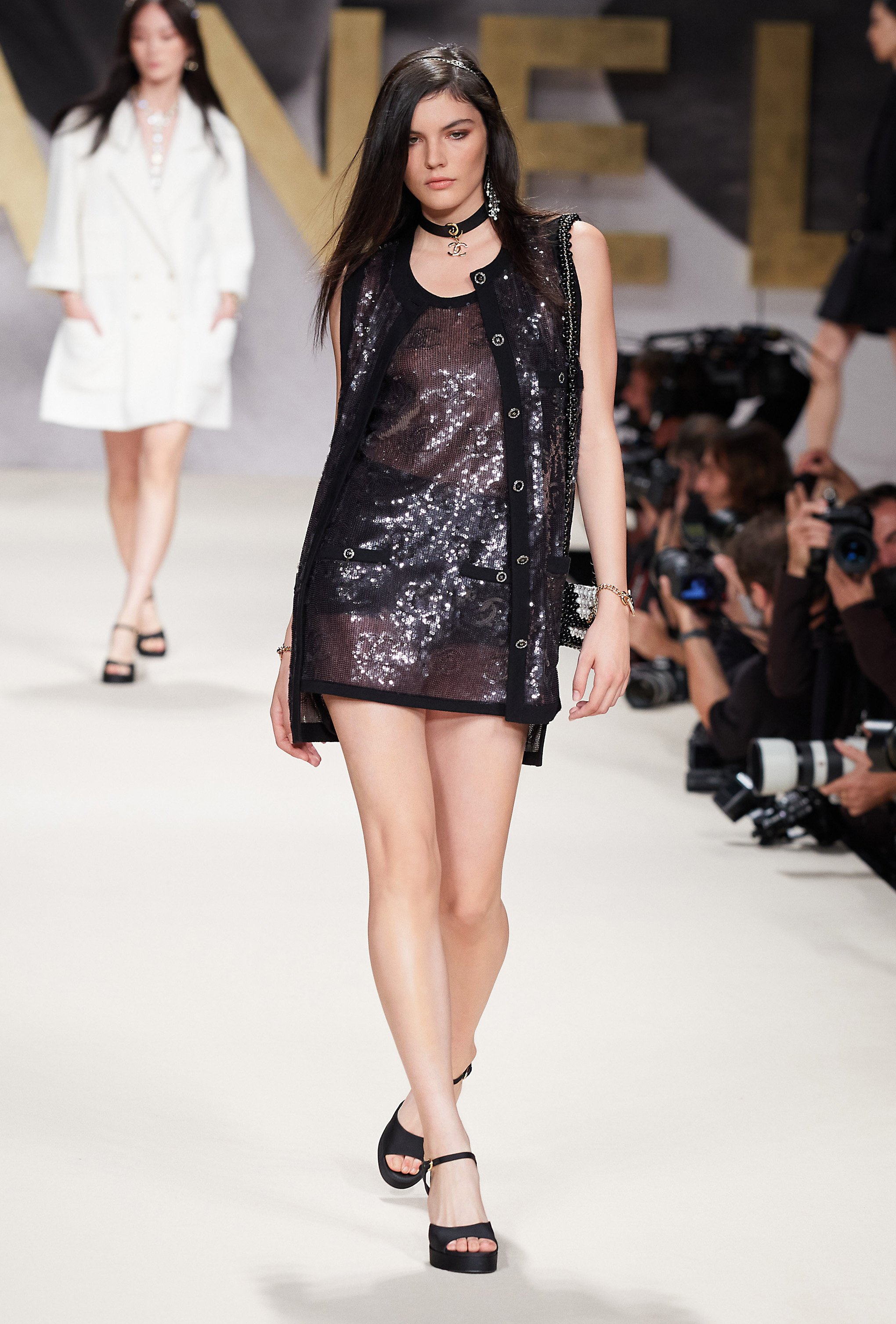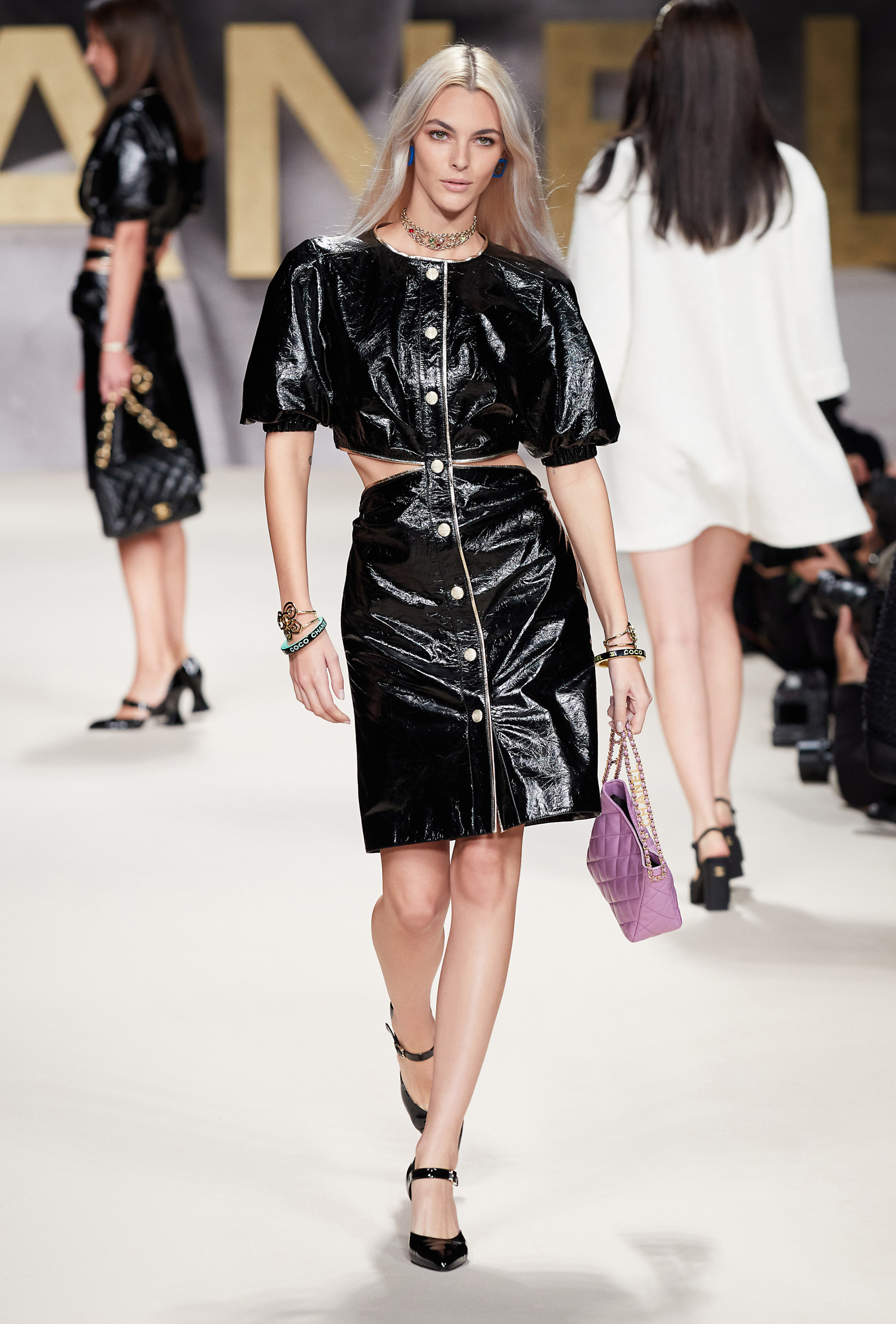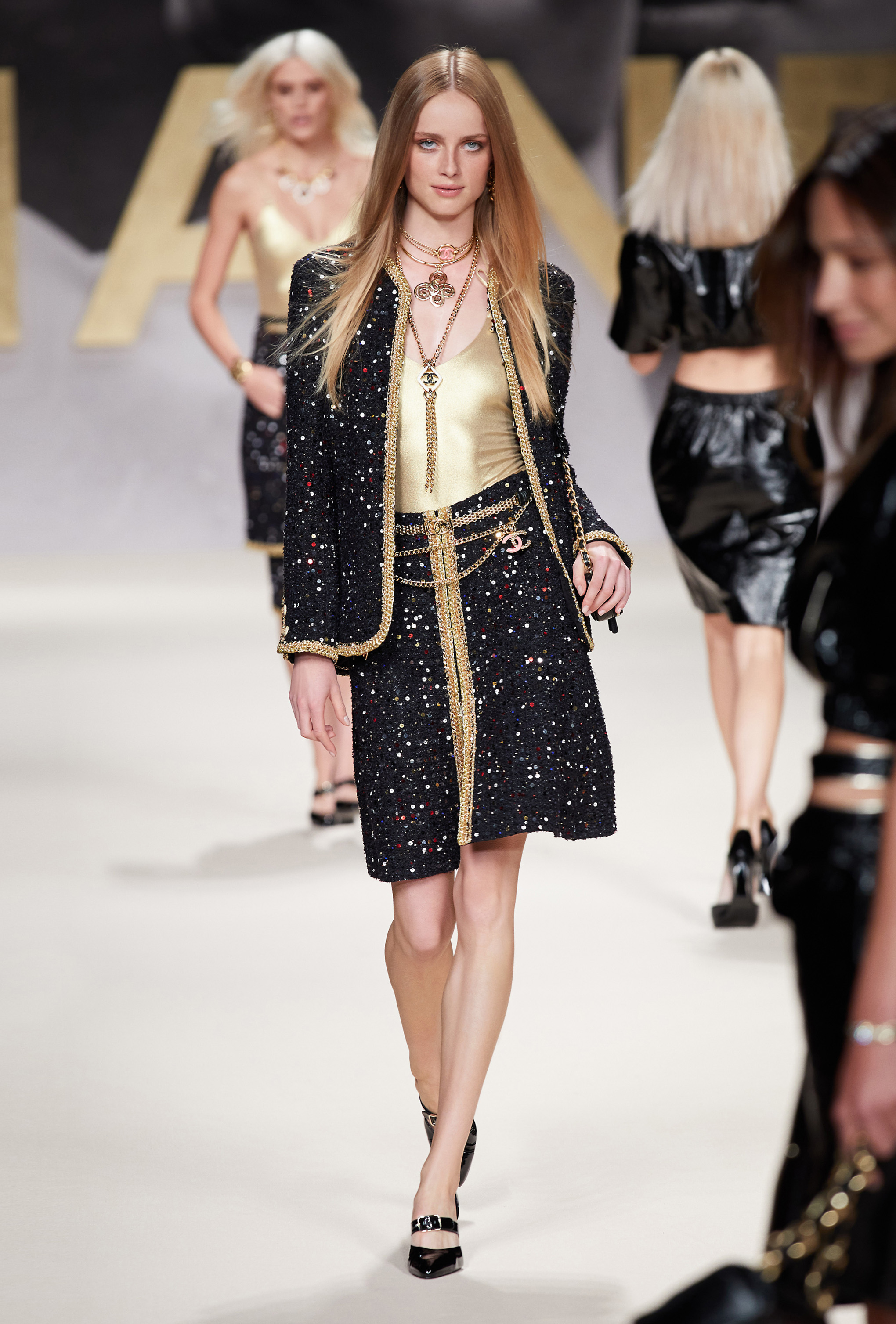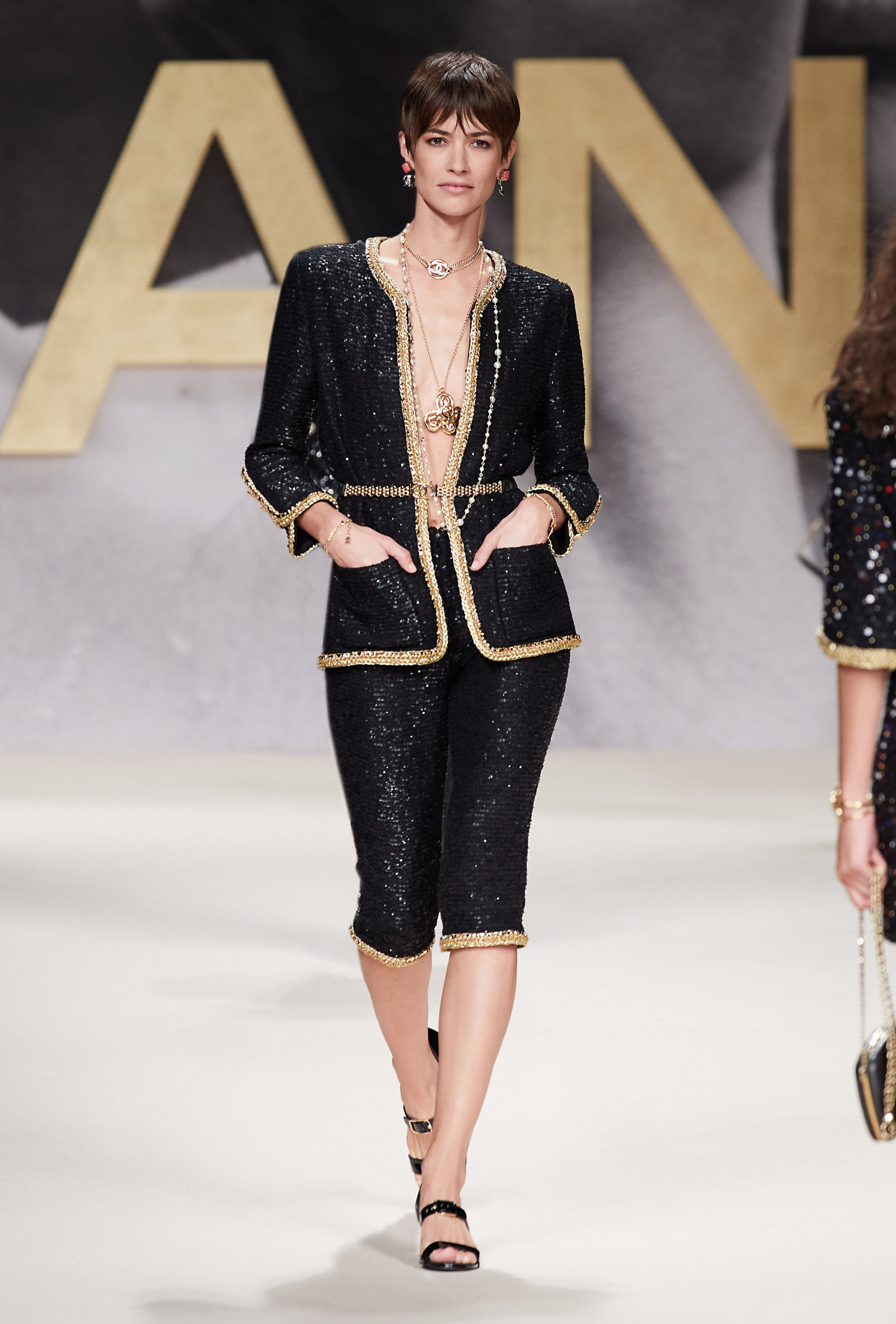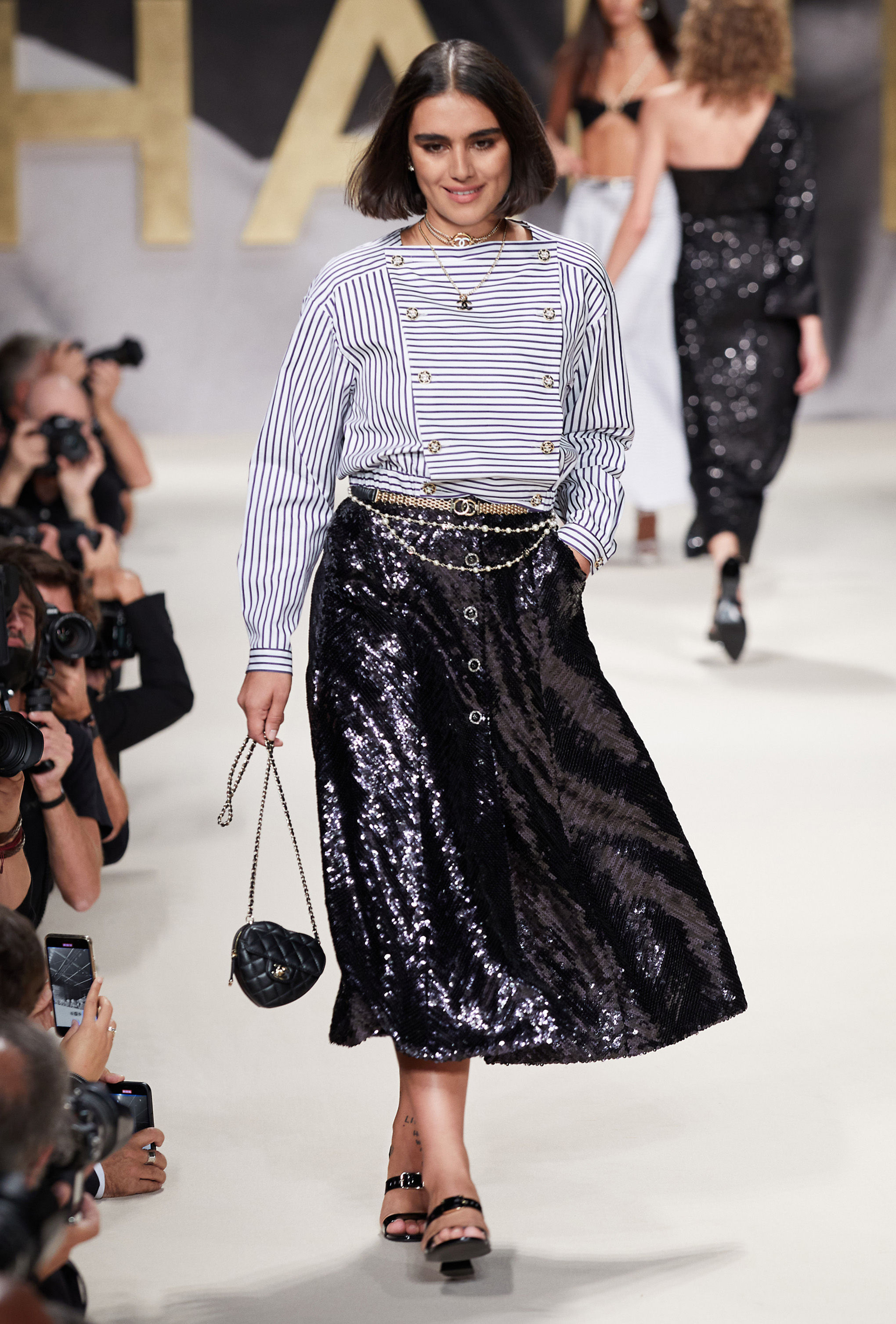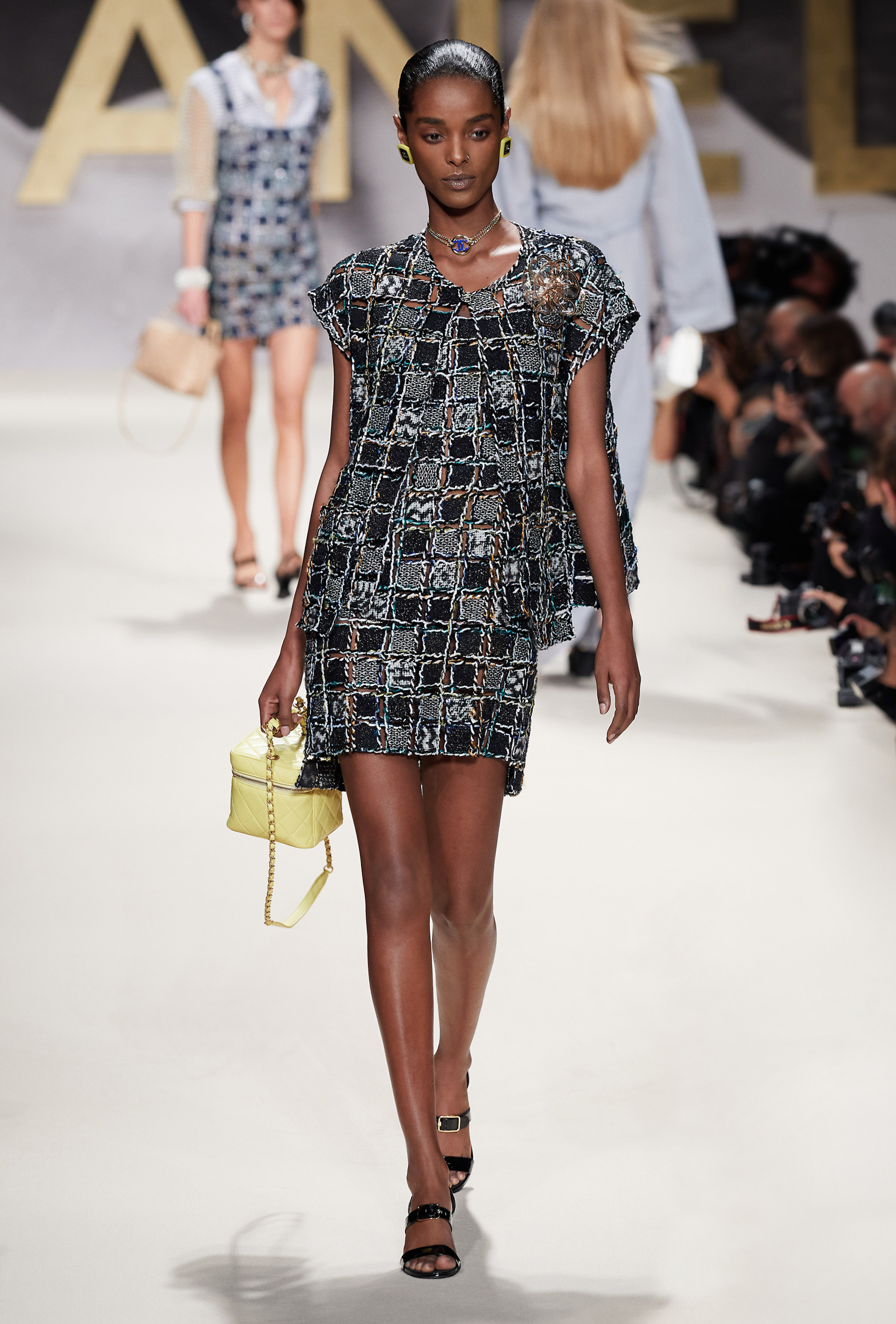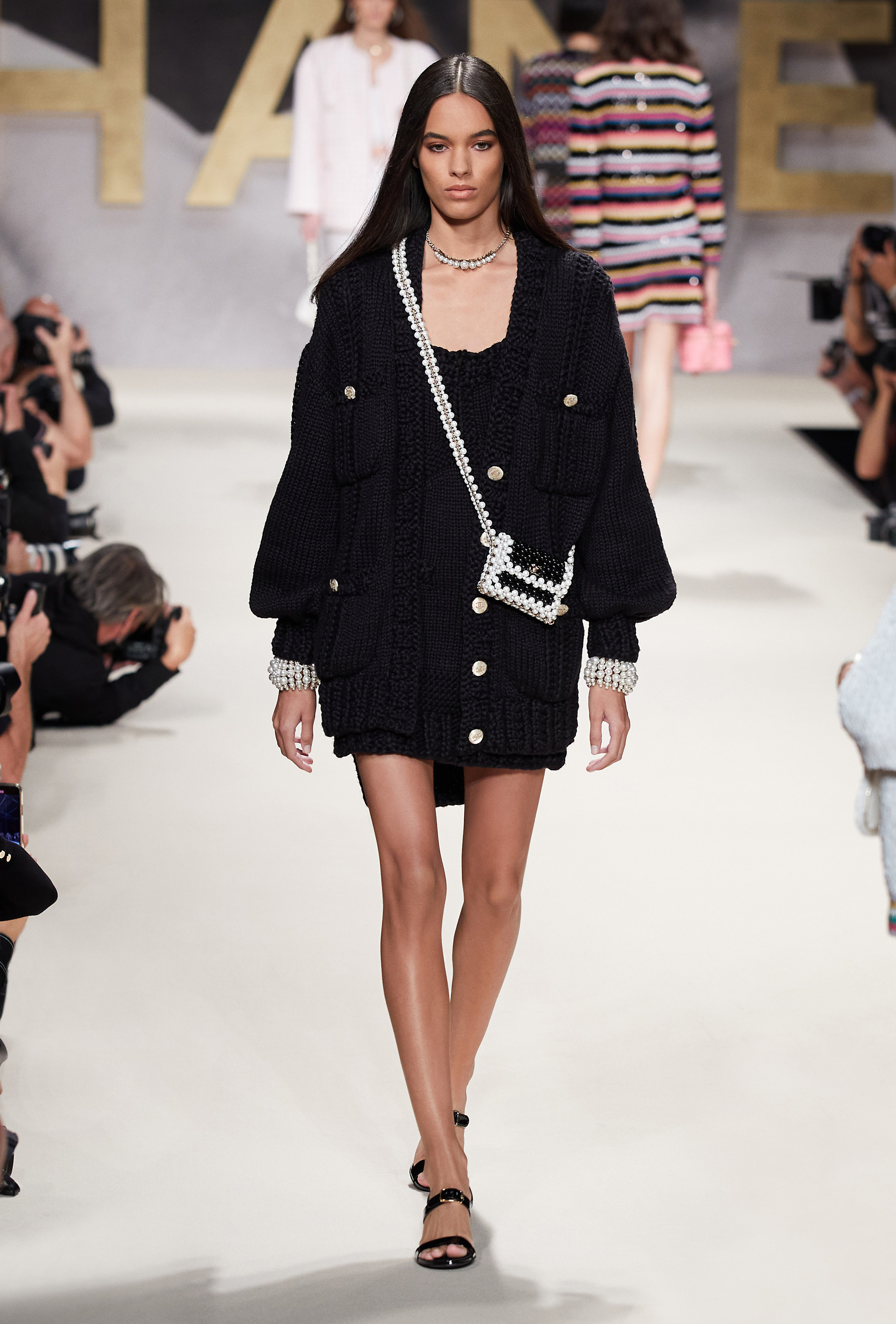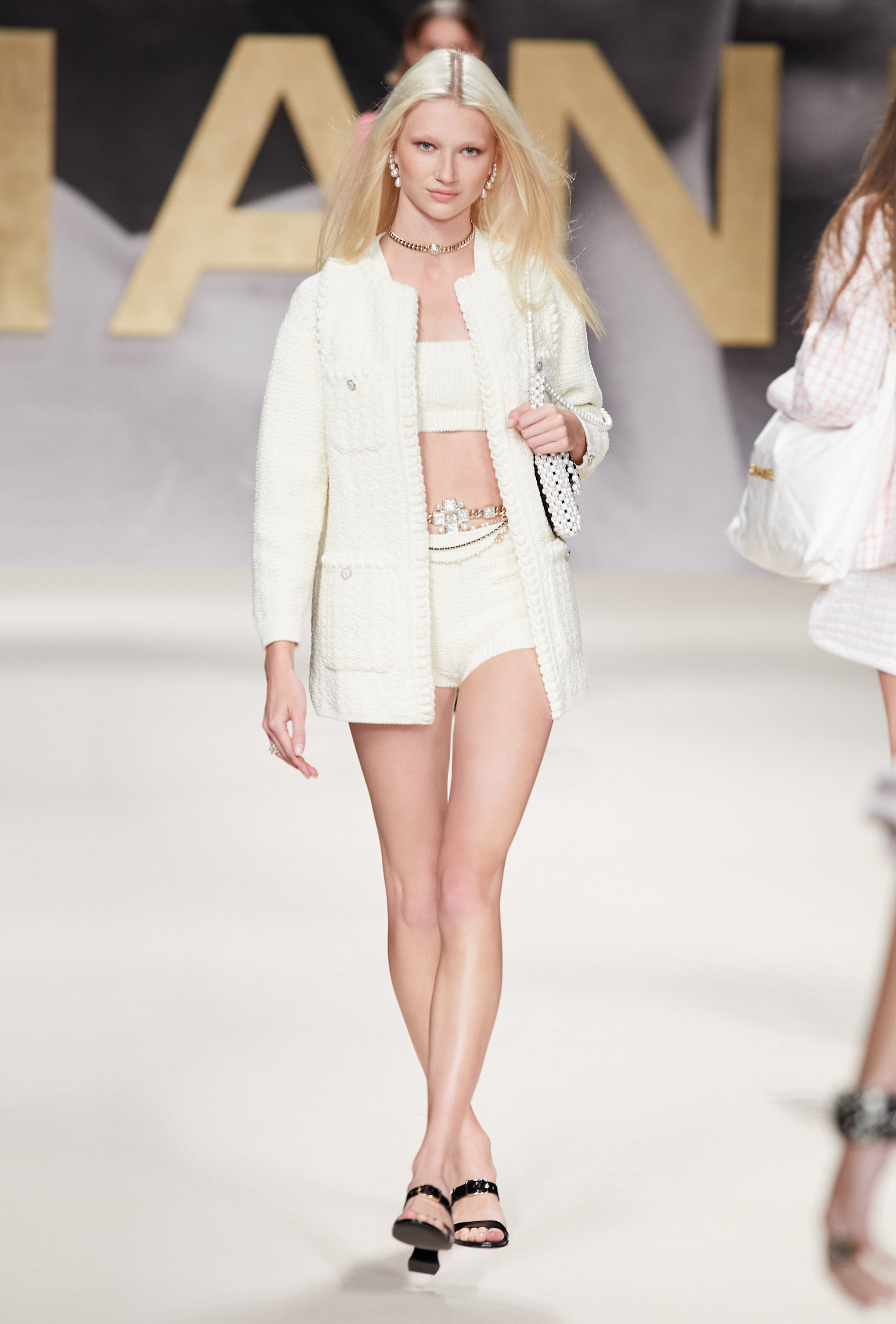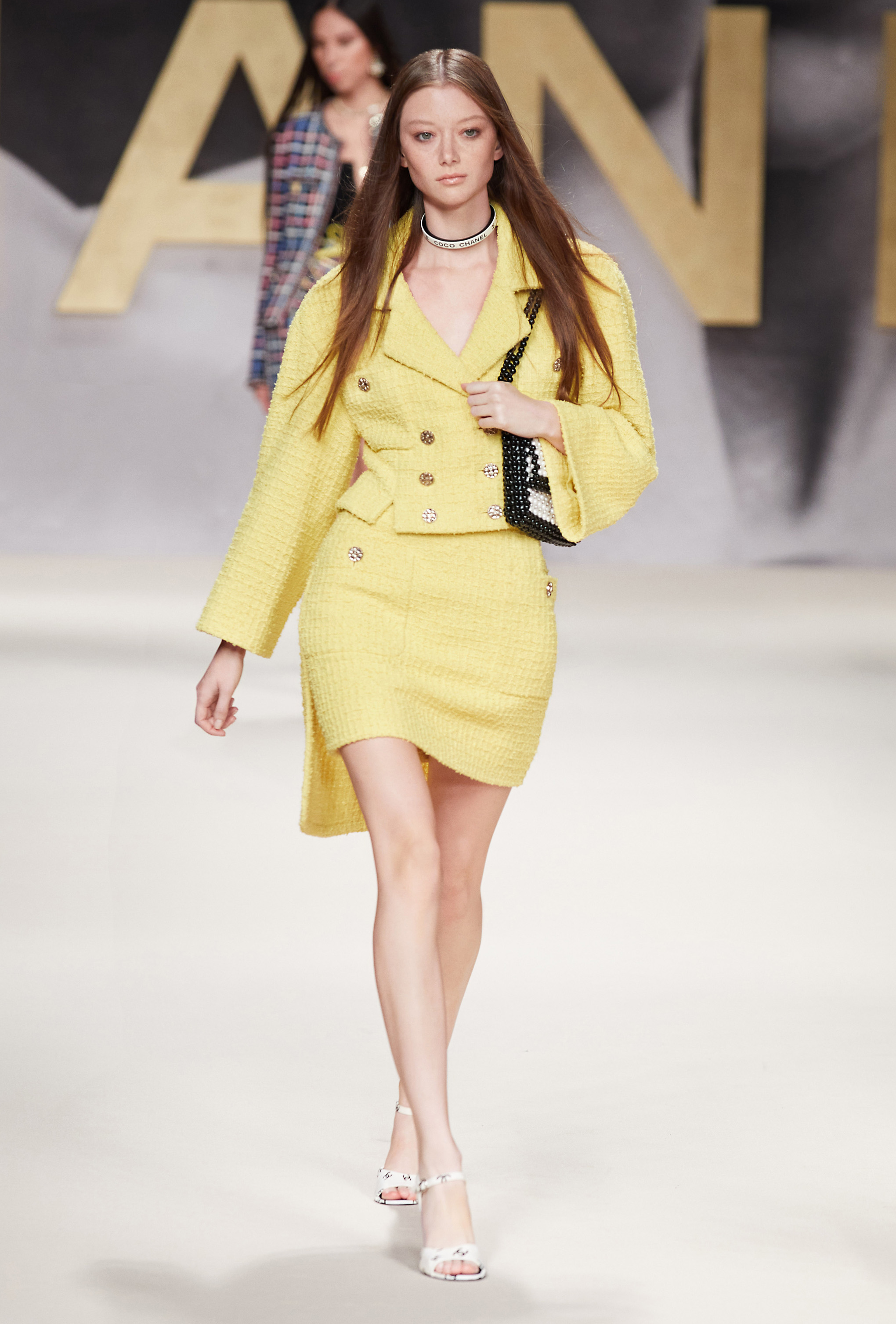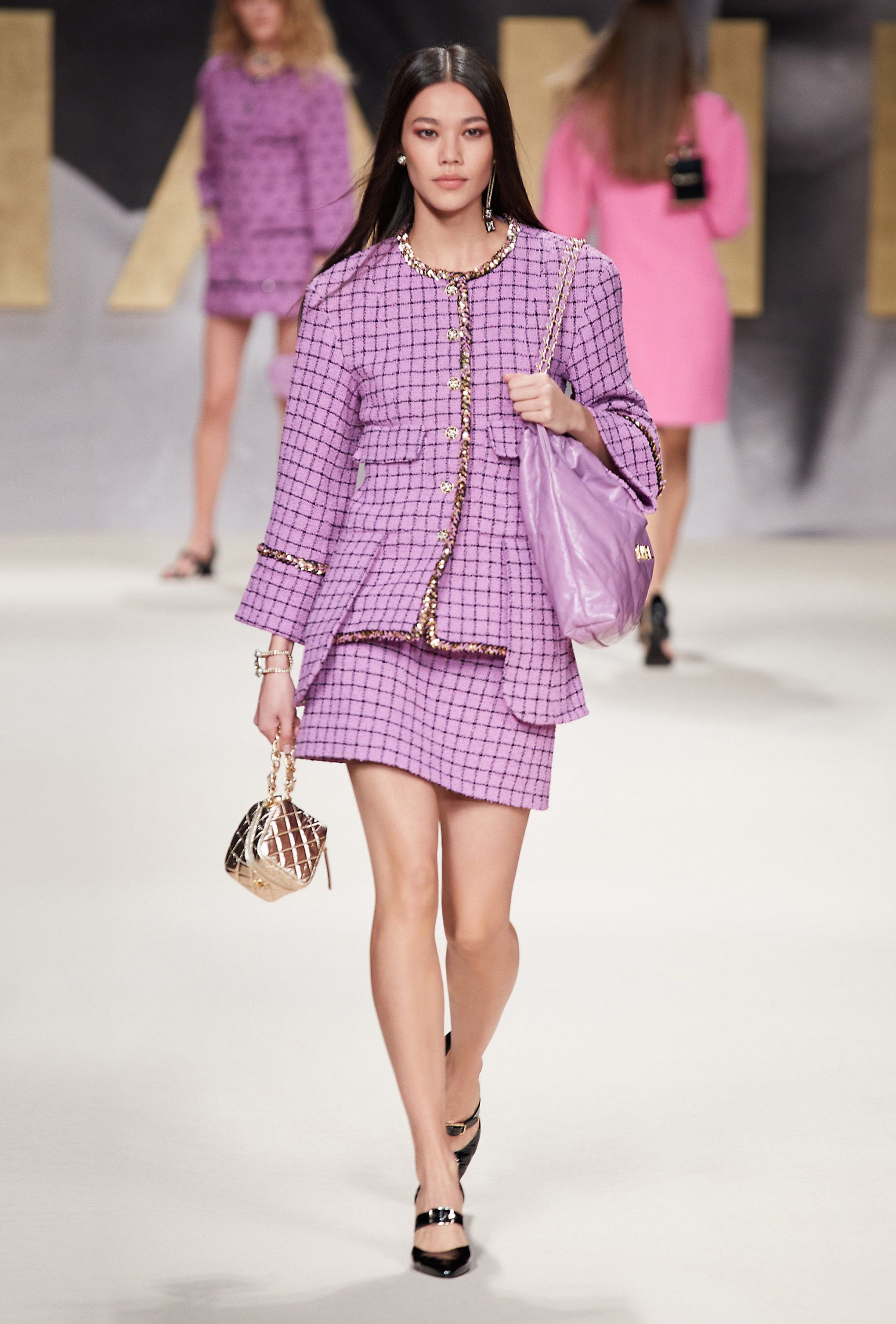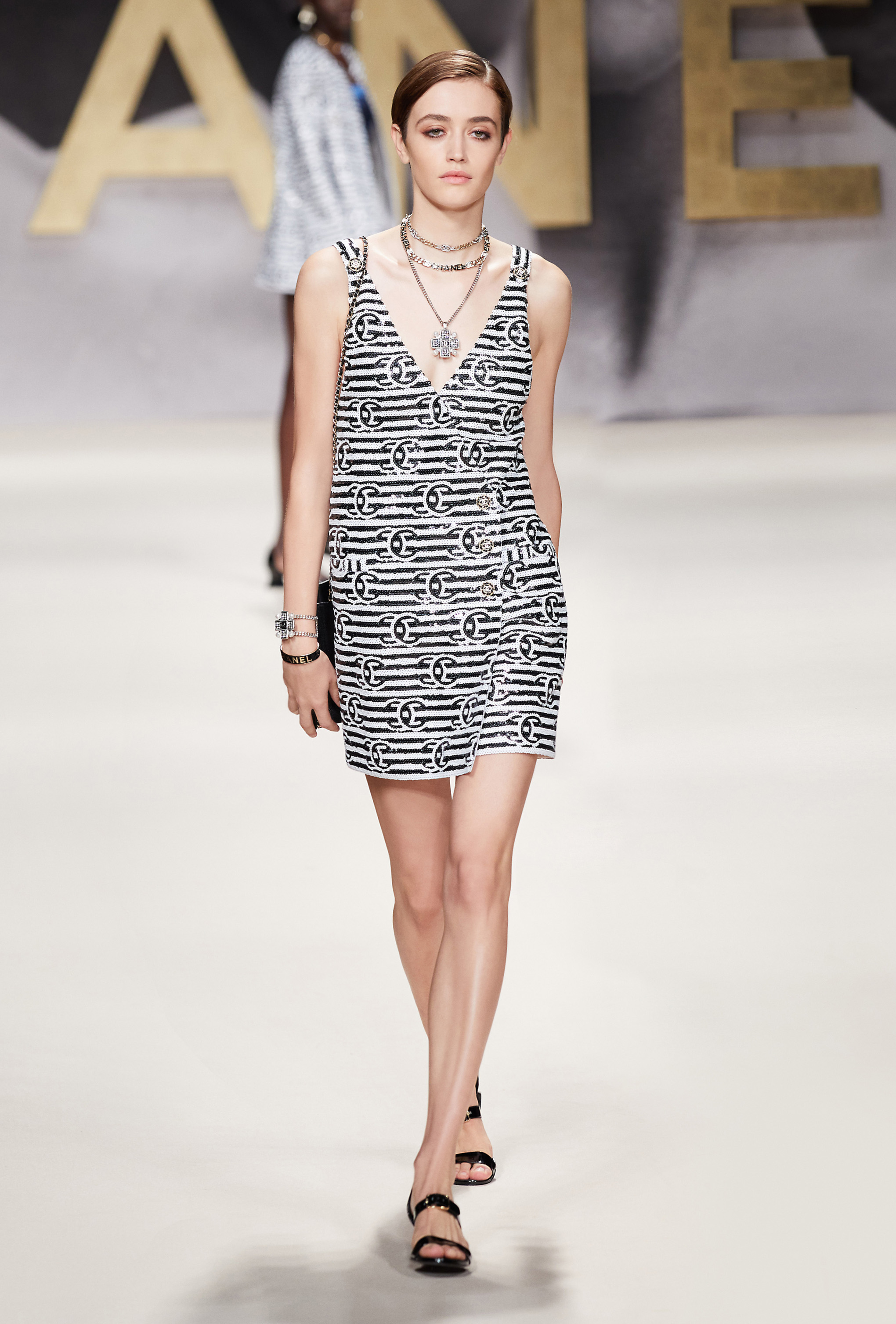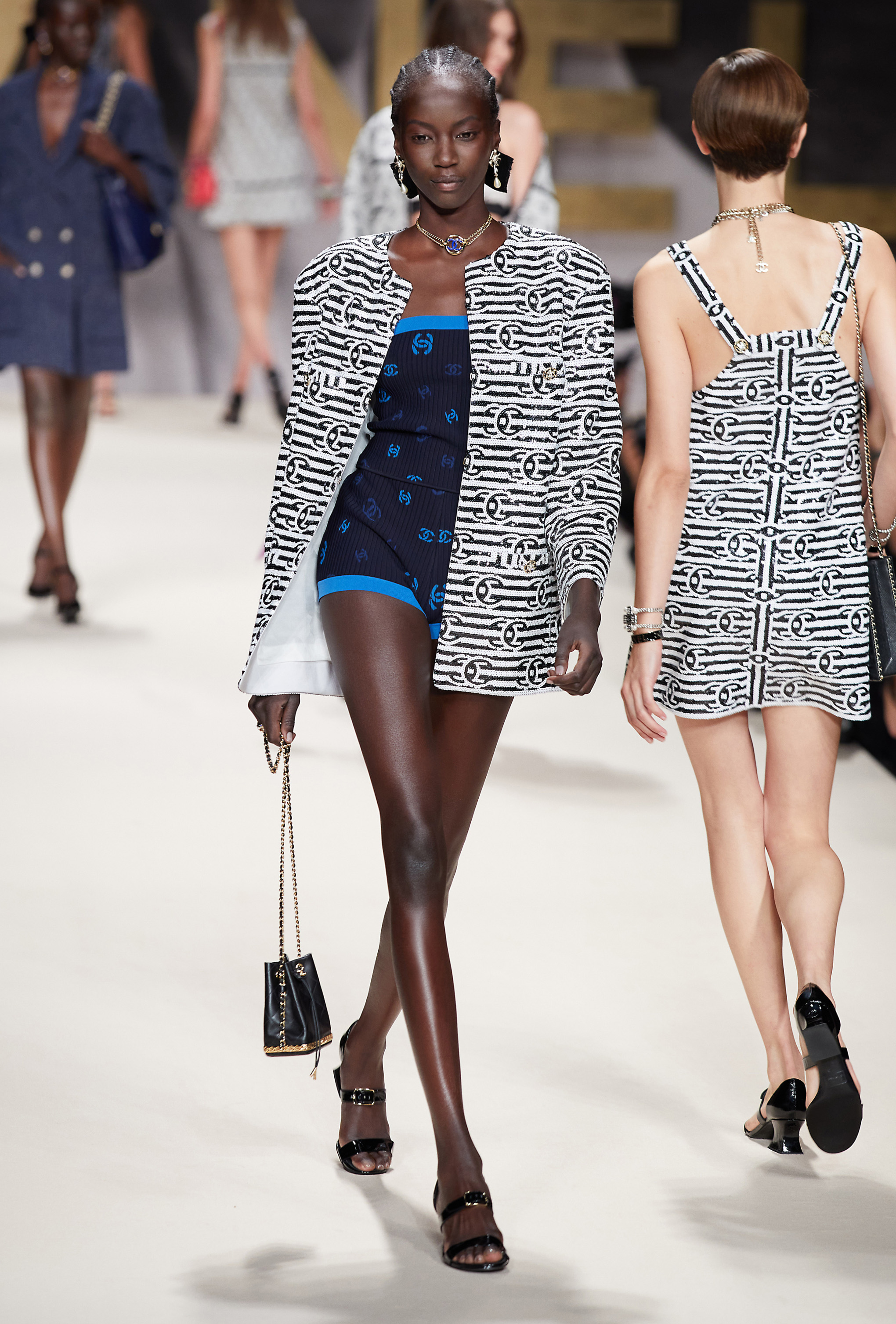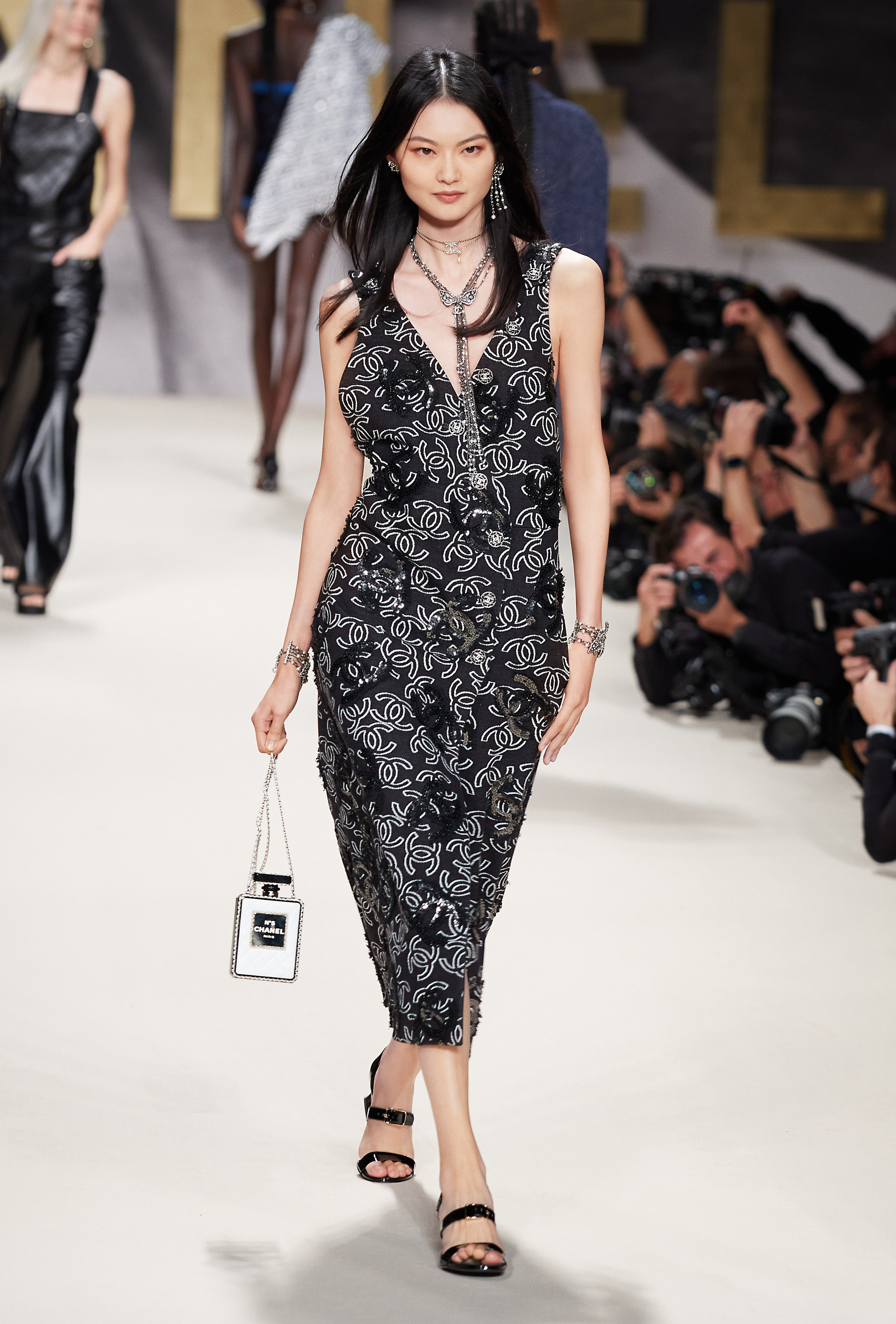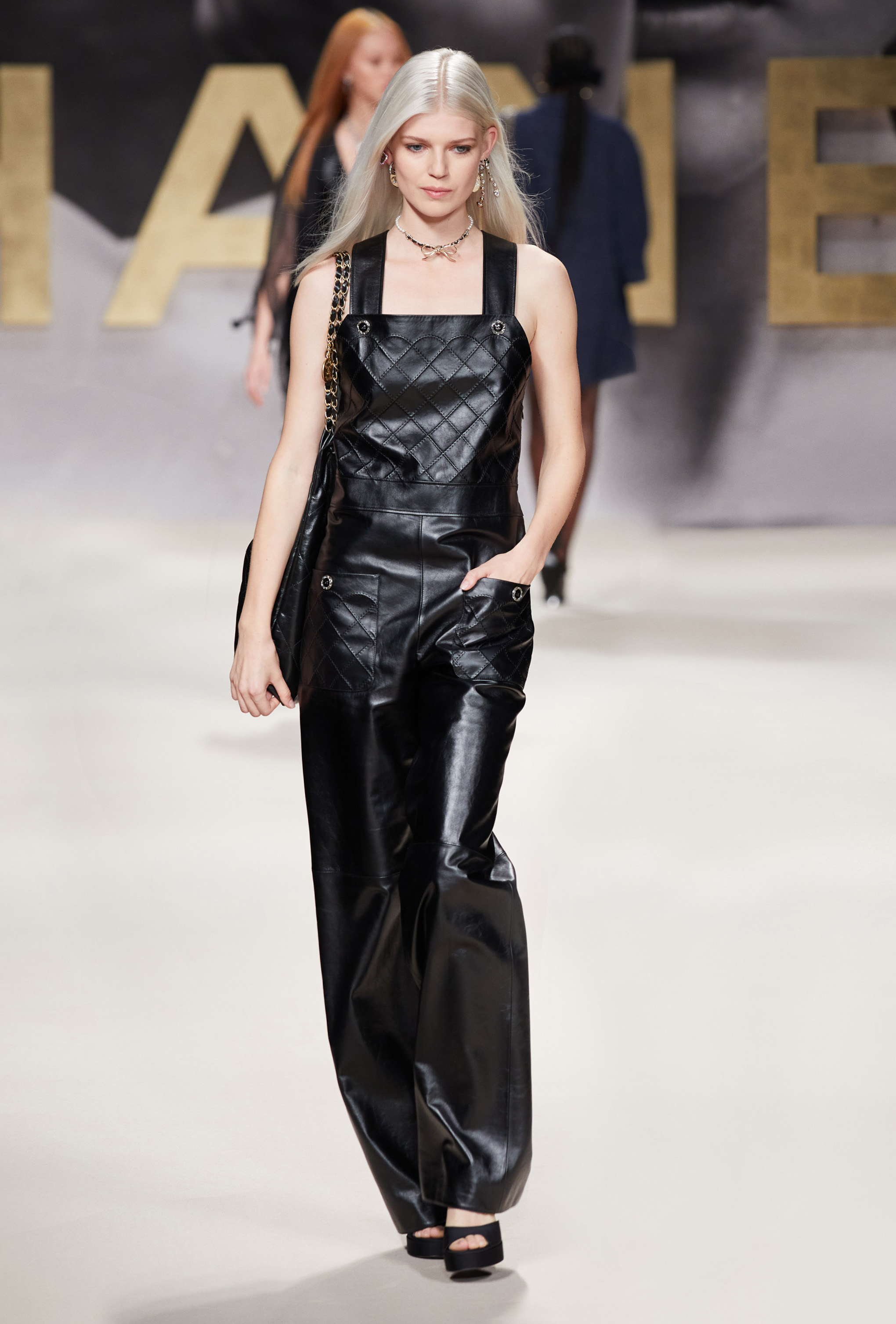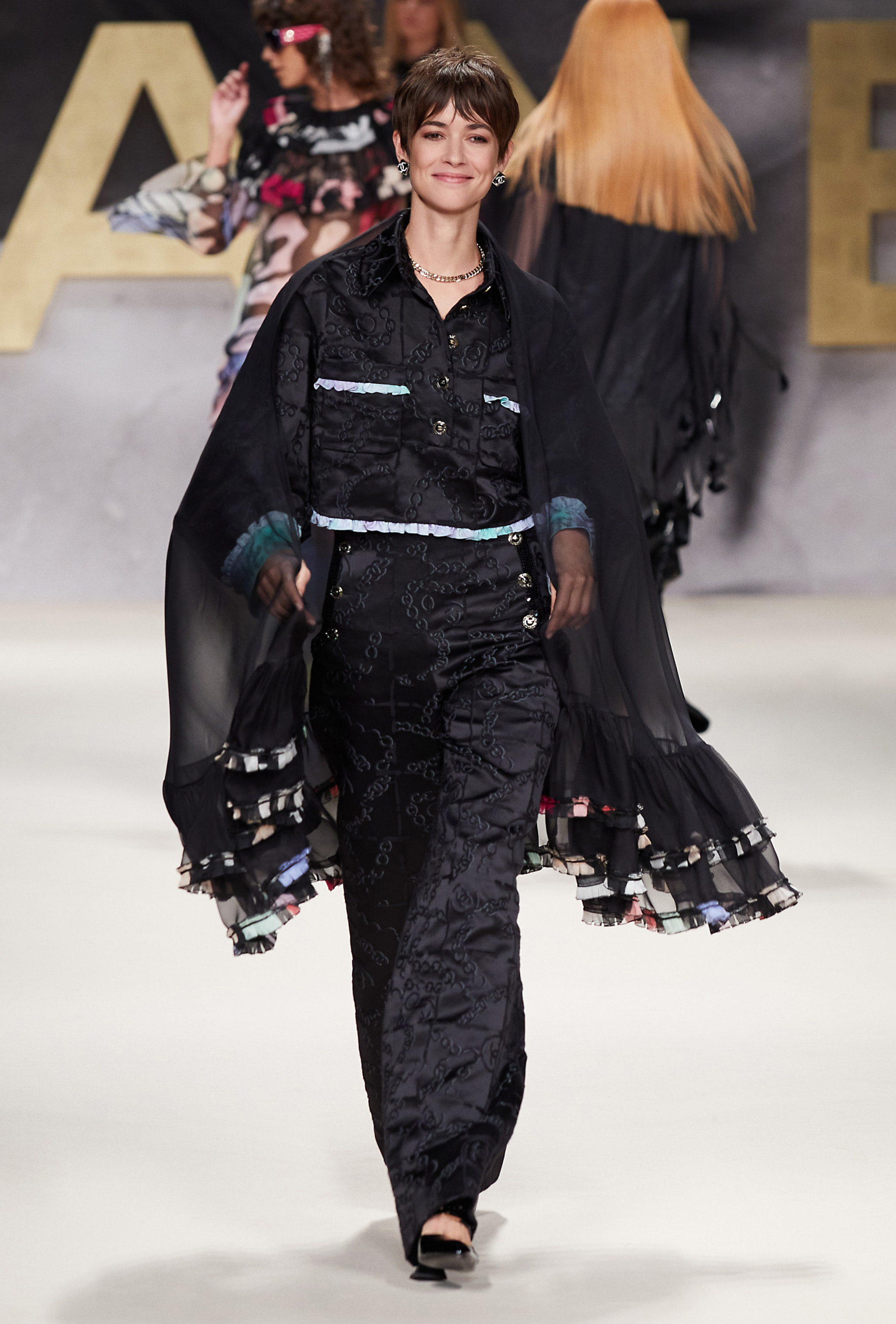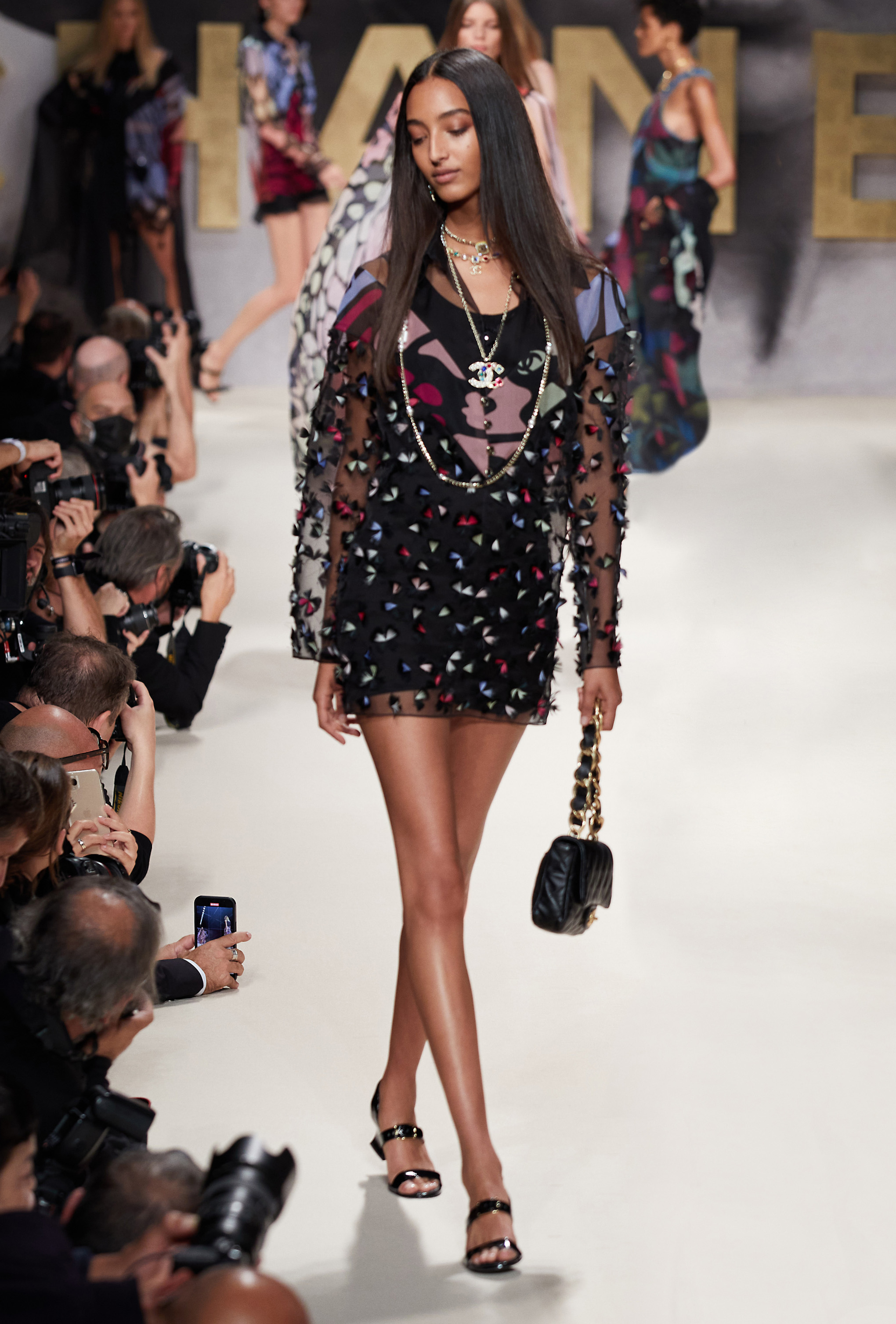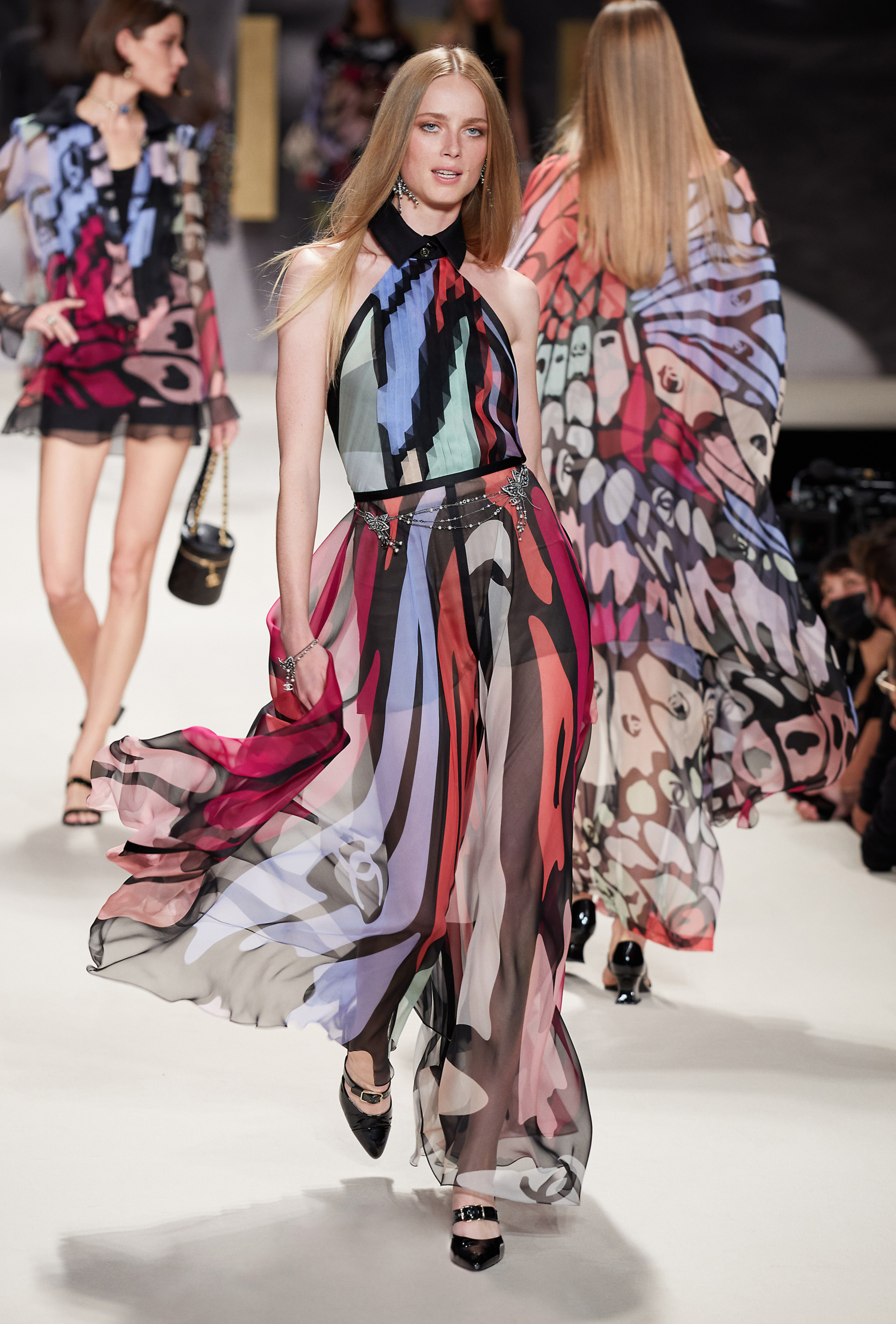 Follow i-D on Instagram and TikTok for more fashion week coverage.