Photographer: Rosario Rex Di Salvo
Streetwear and outerwear collide in 7 Moncler Frgmt Hiroshi Fujiwara
The new Moncler Genius collaboration is what happens when you take streetwear and drop it on top of a snow-covered mountain.
|
13 October 2021, 11:13am
Photographer: Rosario Rex Di Salvo
Still have doubts about the possibility of a rich, harmonious relationship between streetwear and seriously good outerwear? The new collection from Moncler and Hiroshi Fujiwara shows just how good this melding can be. Among the collaborations with eleven different designers, selected by Moncler for their Genius project, Fujiwara's take on the Italian brand's luxury codes represents an attitude steeped in a love of life in the city. It's a central philosophy for the designer, musician and producer, one that he infuses into his brand Fragment.
7 Moncler Frgmt Hiroshi Fujiwara seals the alliance between the worlds of streetwear and outerwear through minimalist, ultra-functional pieces. Combining the technical experience of Moncler with the creative vision of Fujiwara, the collection is focused on meticulous attention to detail. It's also the first-ever Fujiwara capsule collection entirely dedicated to women's clothing, an attempt to dismantle the barriers between streetwear and its relationship to gender identity.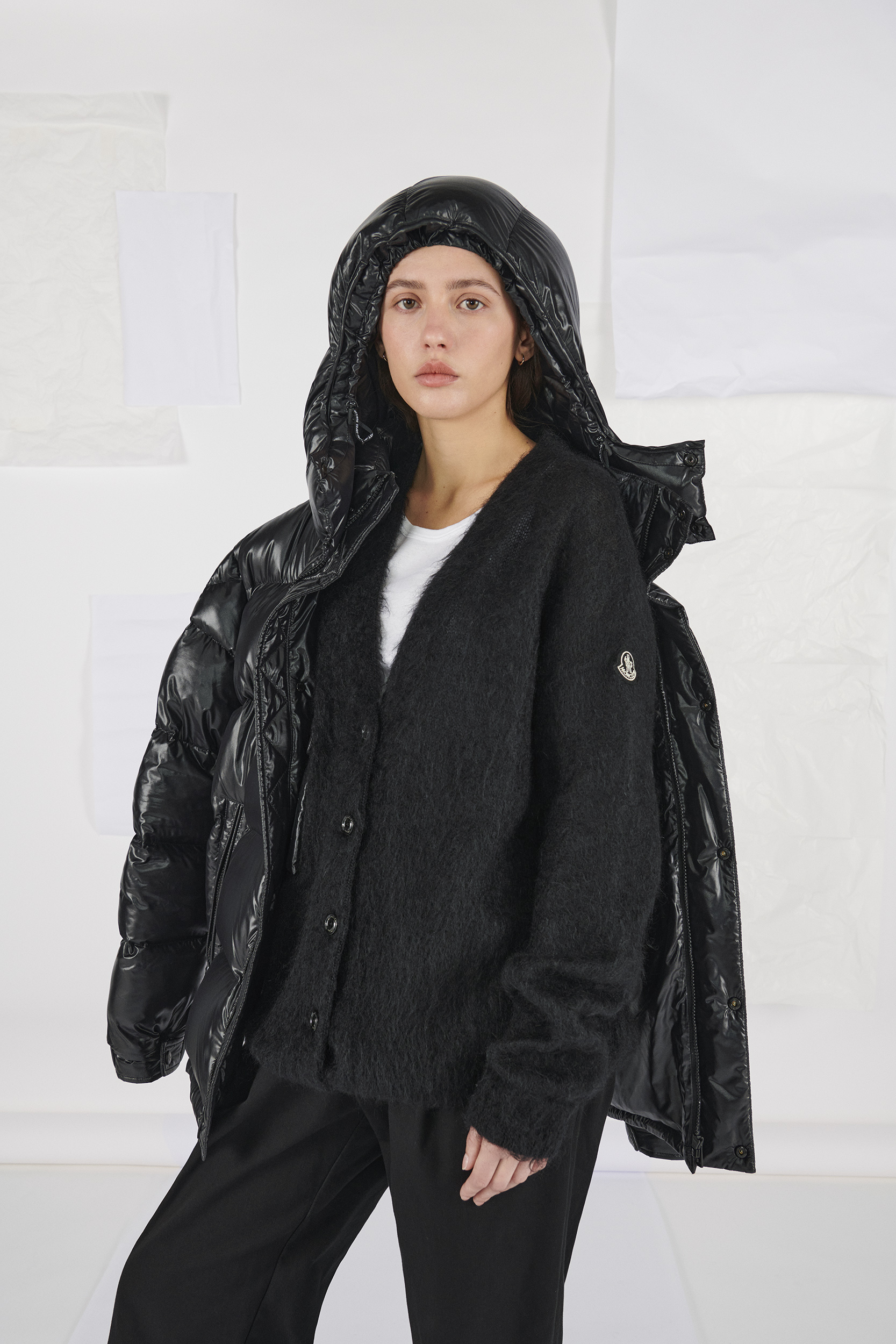 The collection comes out in two separate drops to reflect the mid-season and winter temperatures. However, a consistent colour palette, comprising shades of black, alongside silhouettes built for layering – jersey and jacquard sweaters over quilted kilts, bermuda shorts and trousers, complemented by oversized outerwear -- allow each weather drop to be easily combined.
Hiroshi Fujiwara has paid attention to the environmental impact of his materials, making use of organic cottons, sustainable fabrics and recycled nylon. He's also included a wide range of accessories to the collection, such as bucket hats, beanies and caps.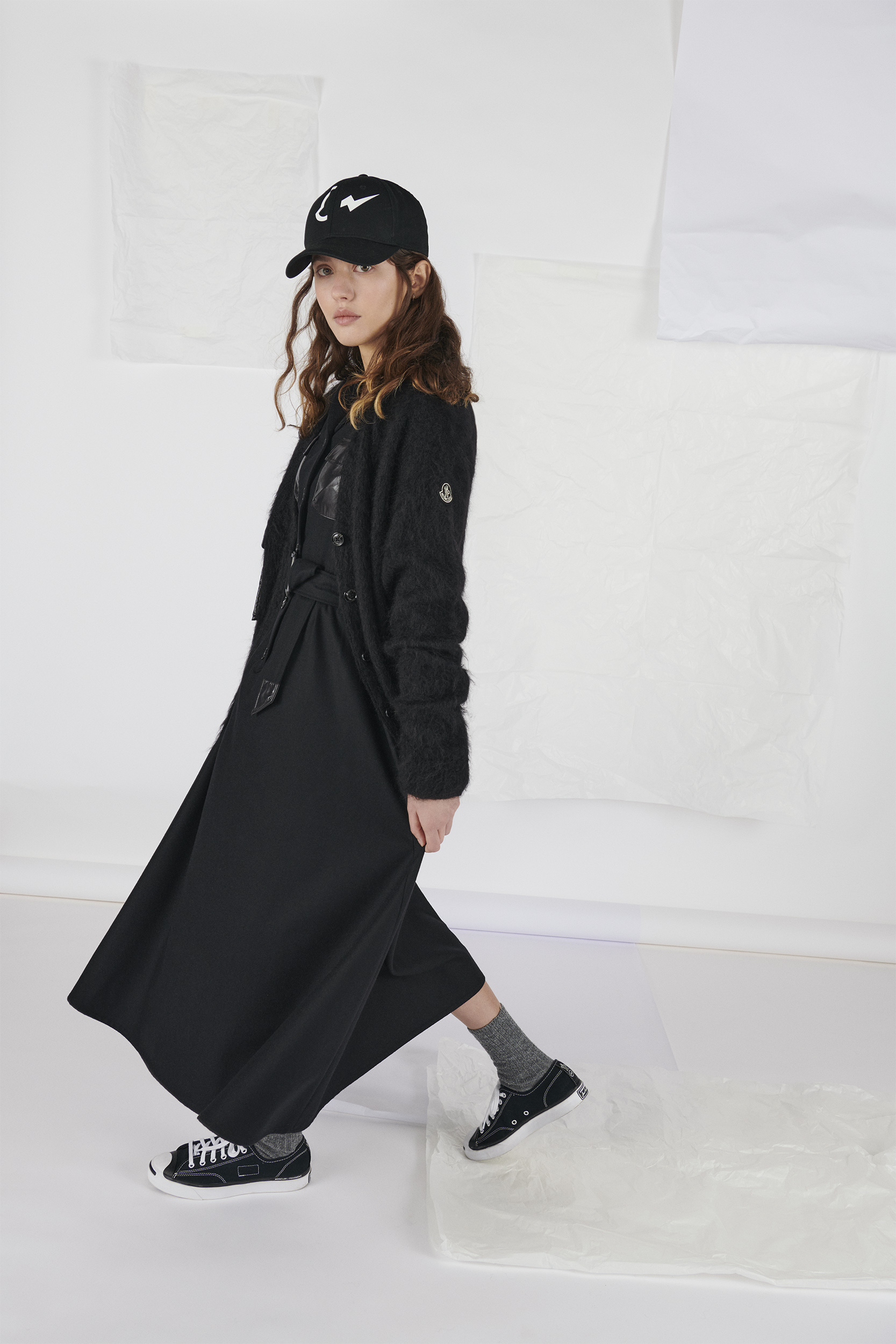 Moncler will also be dropping two parallel collaborations, the first with British leather brand Lewis Leather, which creates a new version of the classic 441 Cyclone jacket, while the second, with Converse, customises the skate shoe brand's iconic Chuck 70 and Jack Purcell models.
The second drop of the 7 Moncler Frgmt Hiroshi Fujiwara / "World of Moncler" collection will be available from tomorrow in Moncler boutiques, on moncler.com and other select sellers worldwide.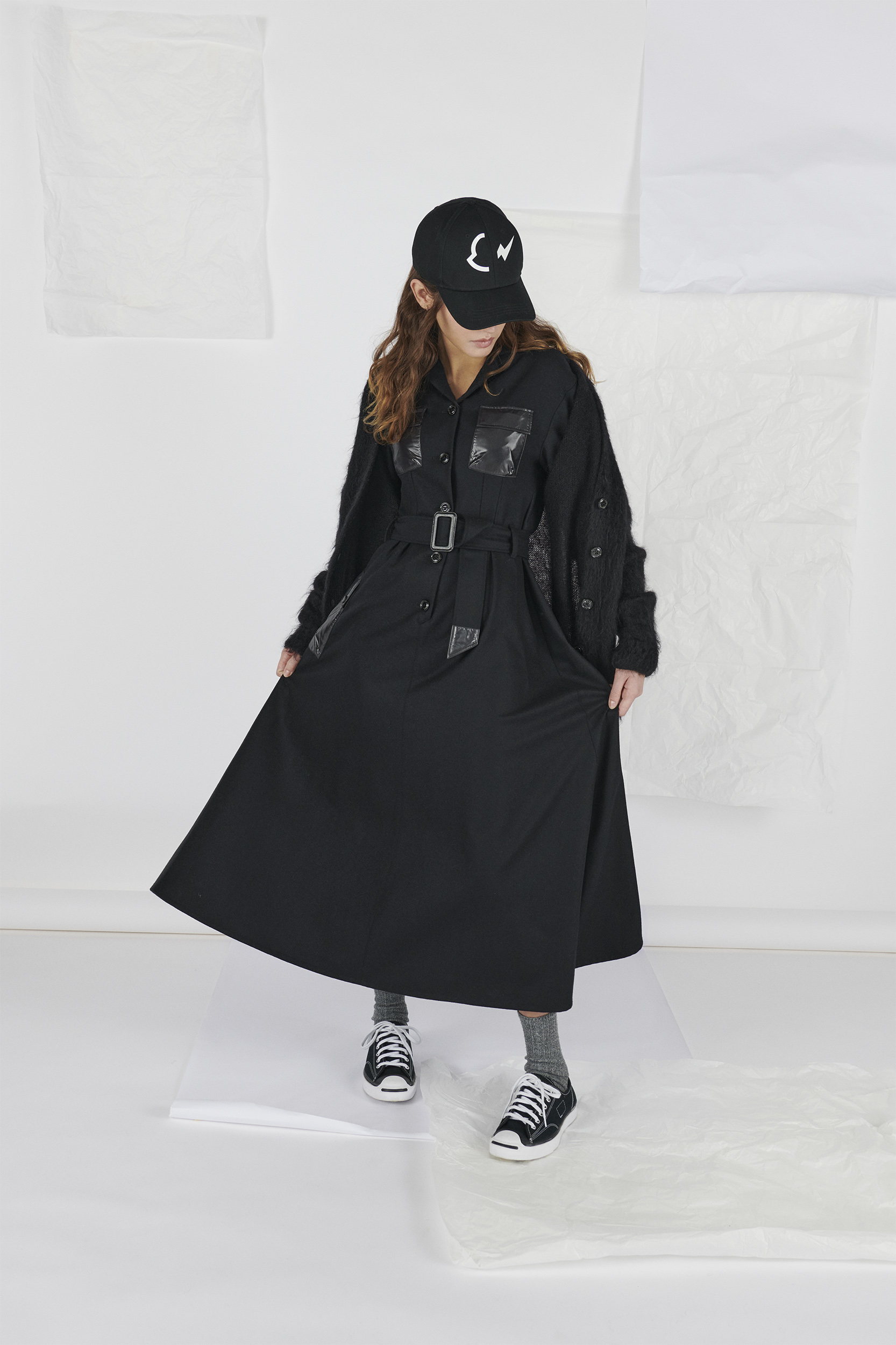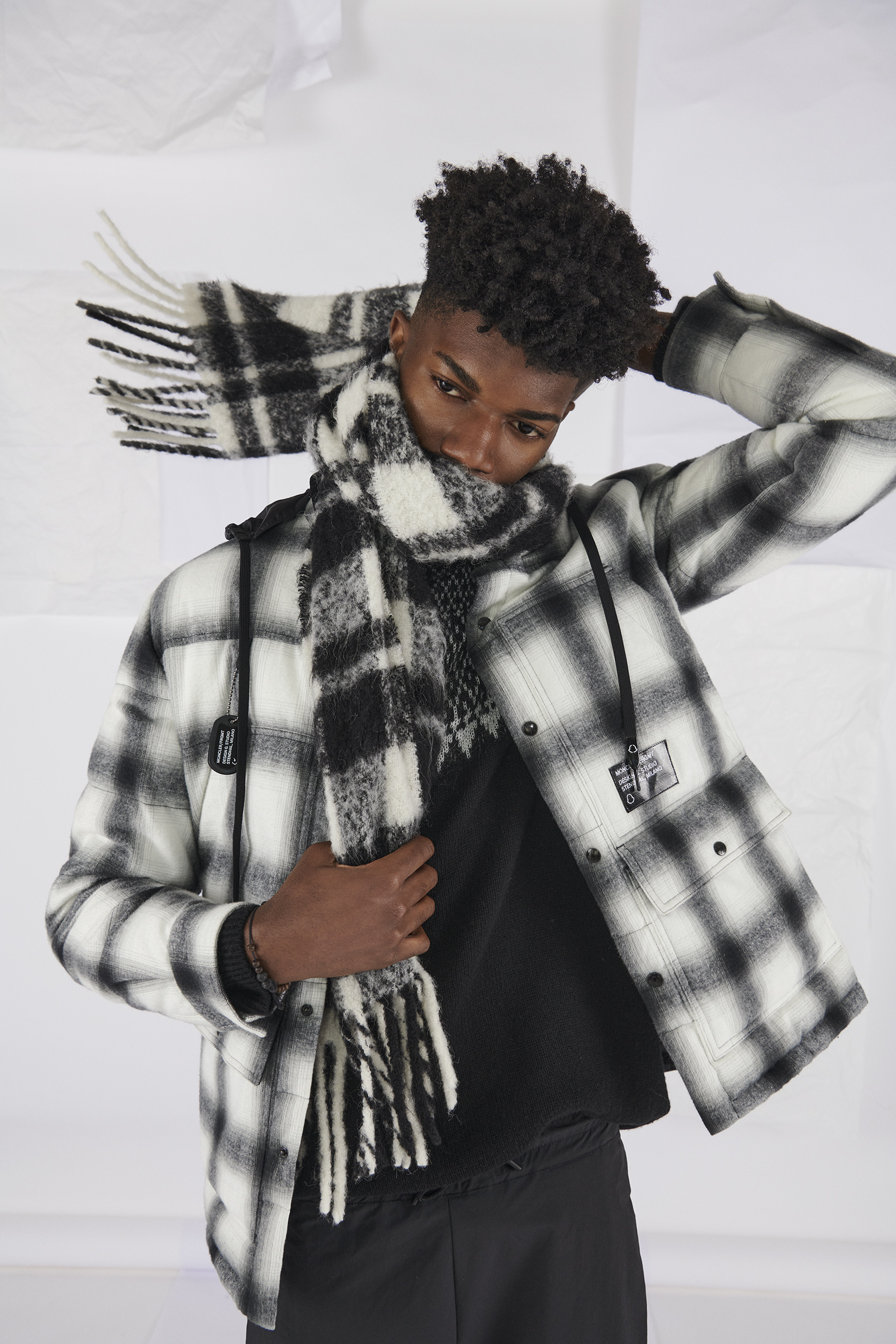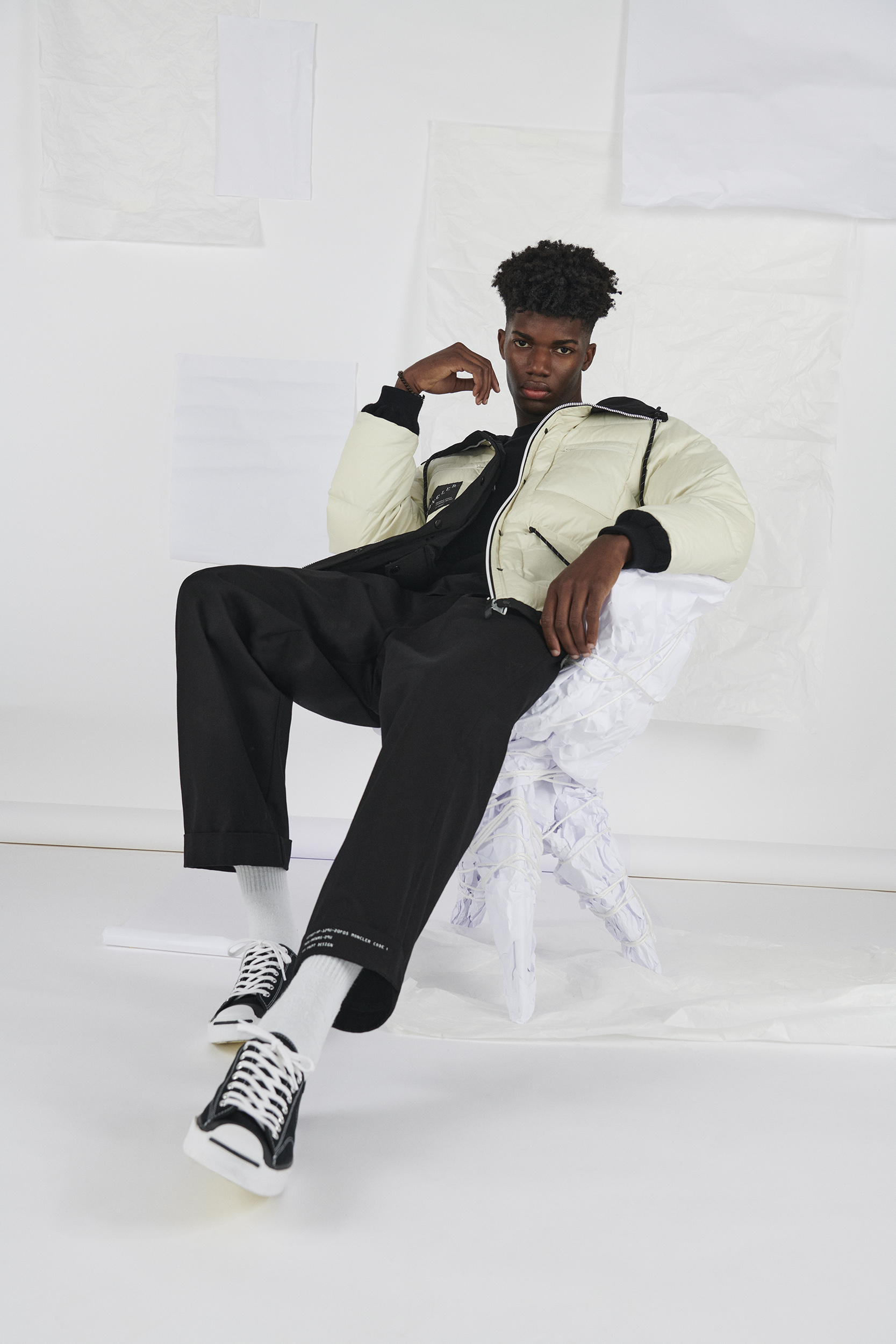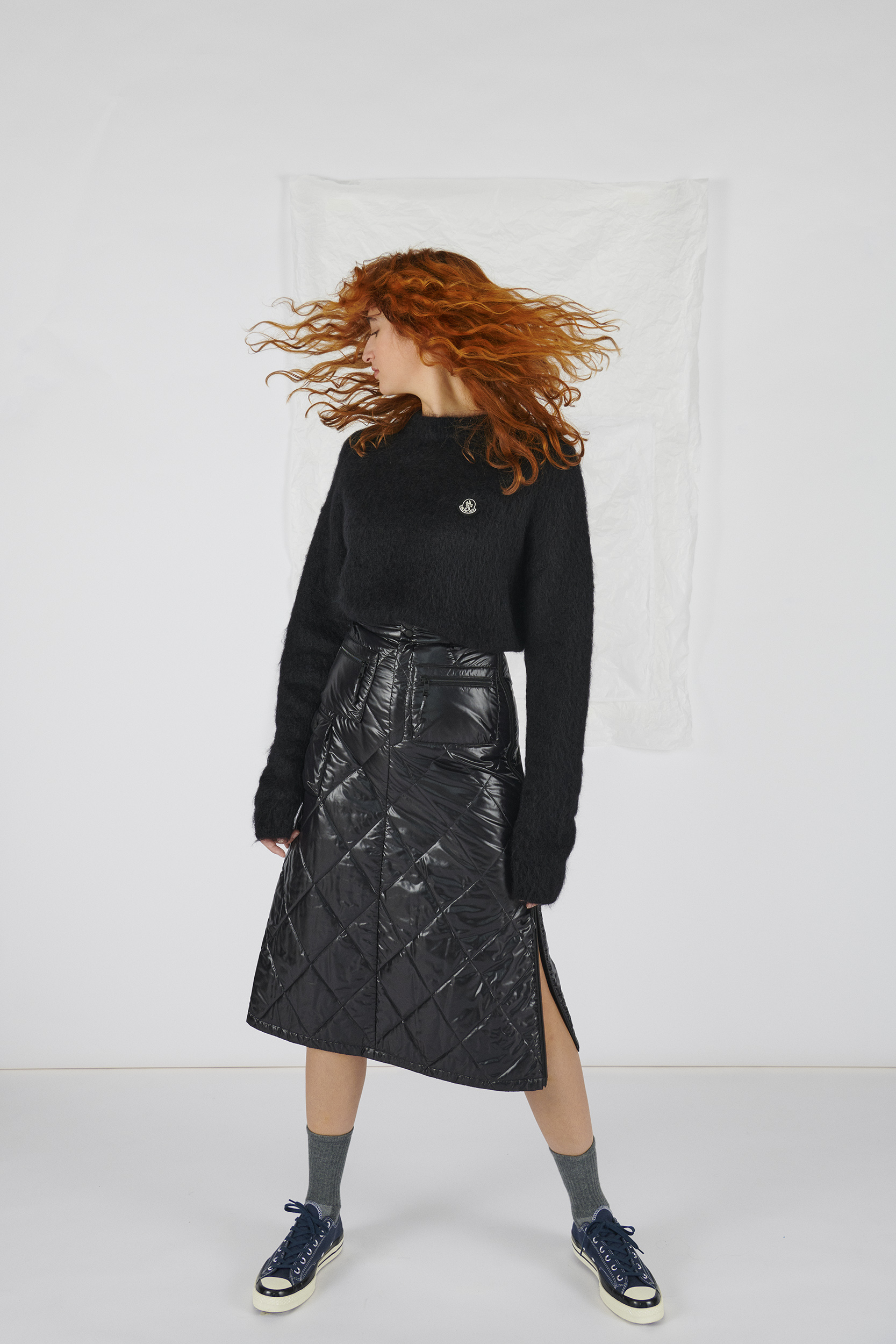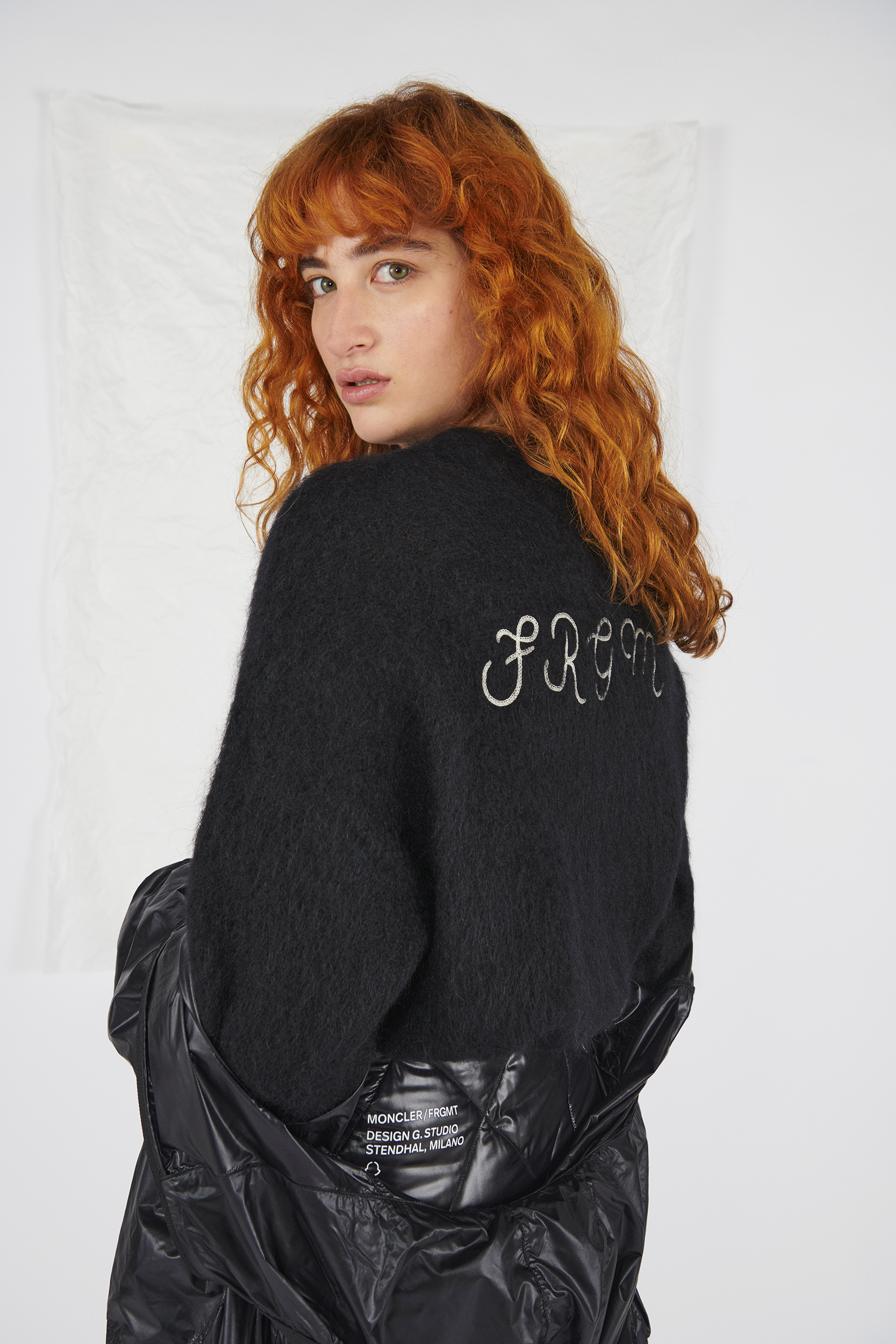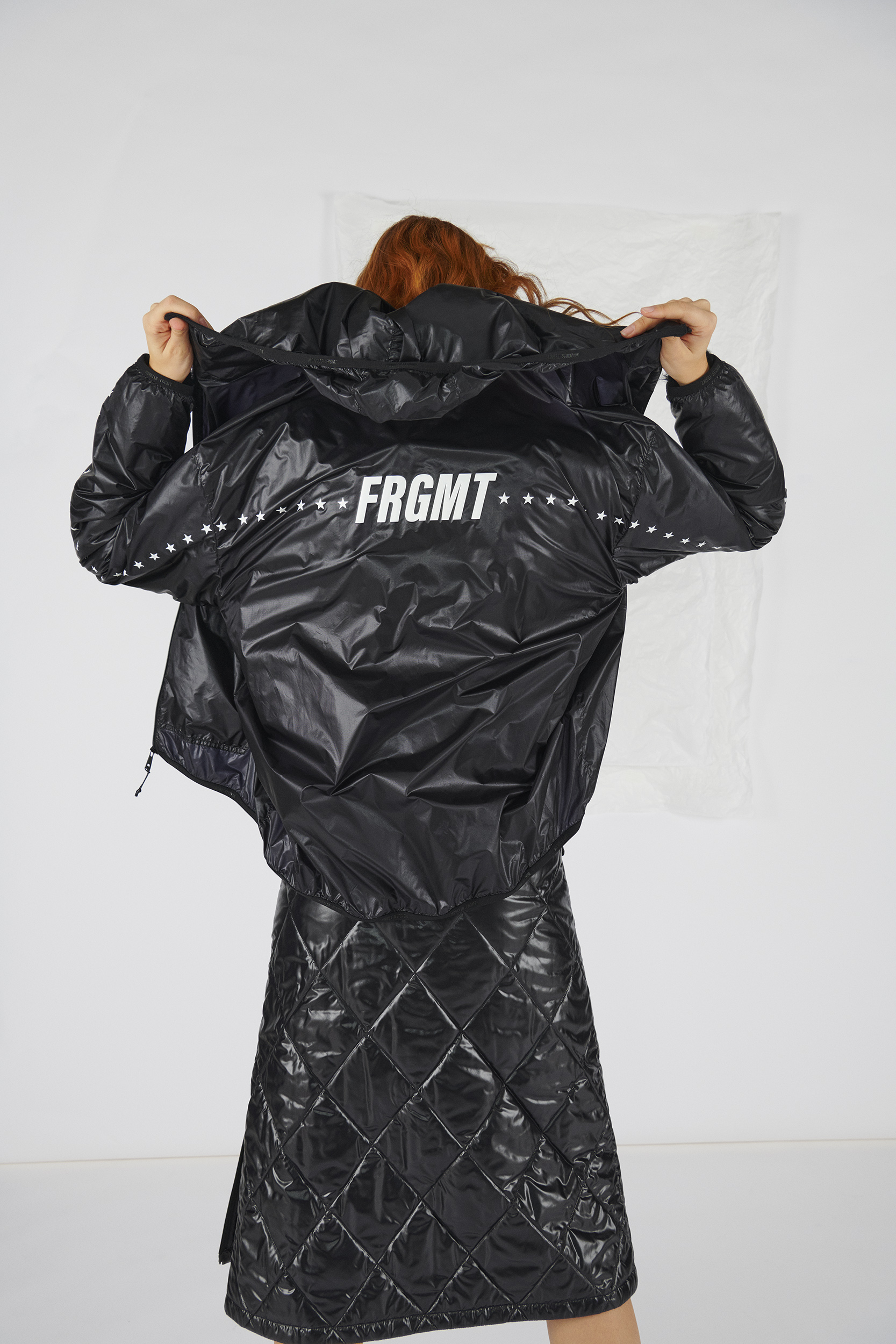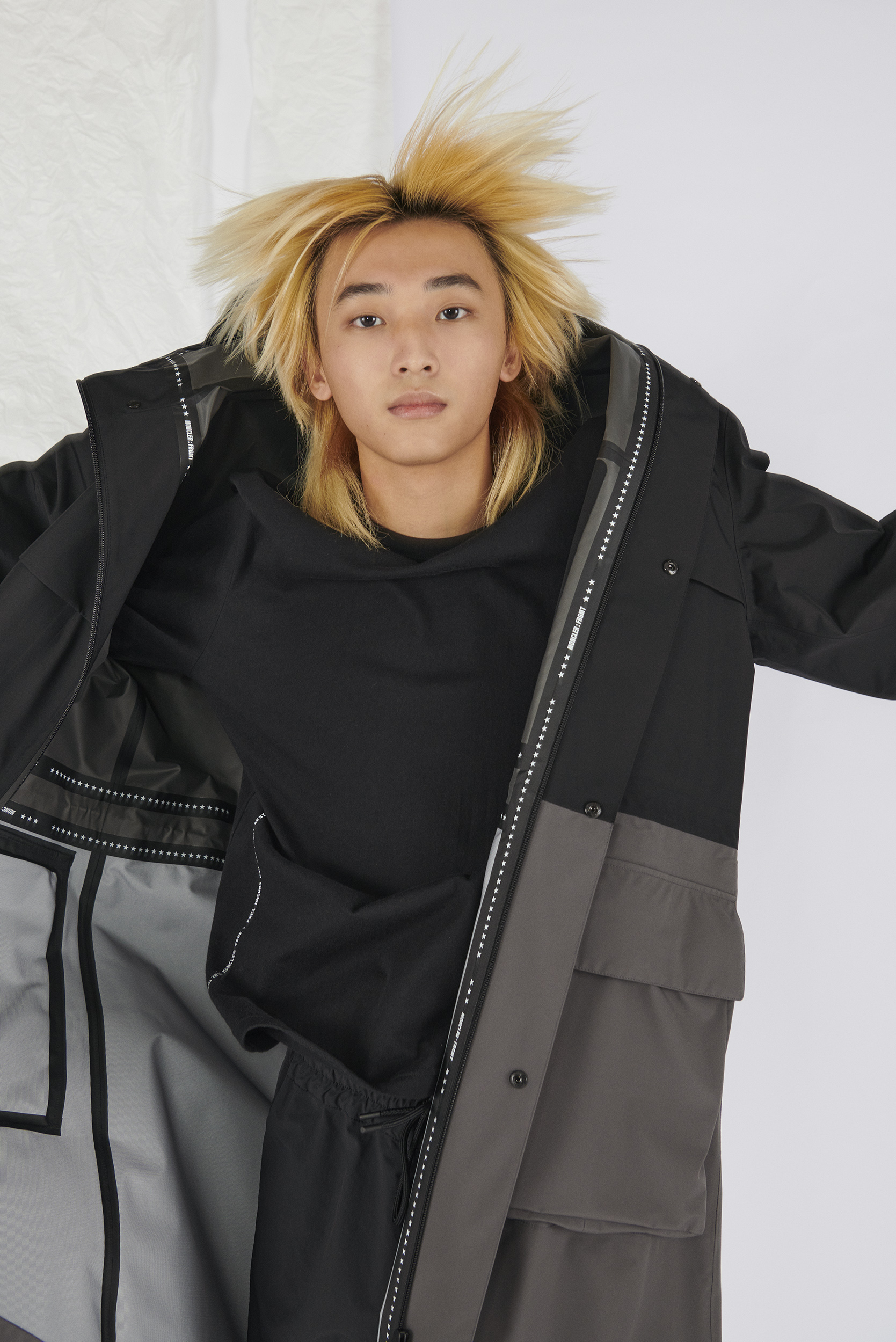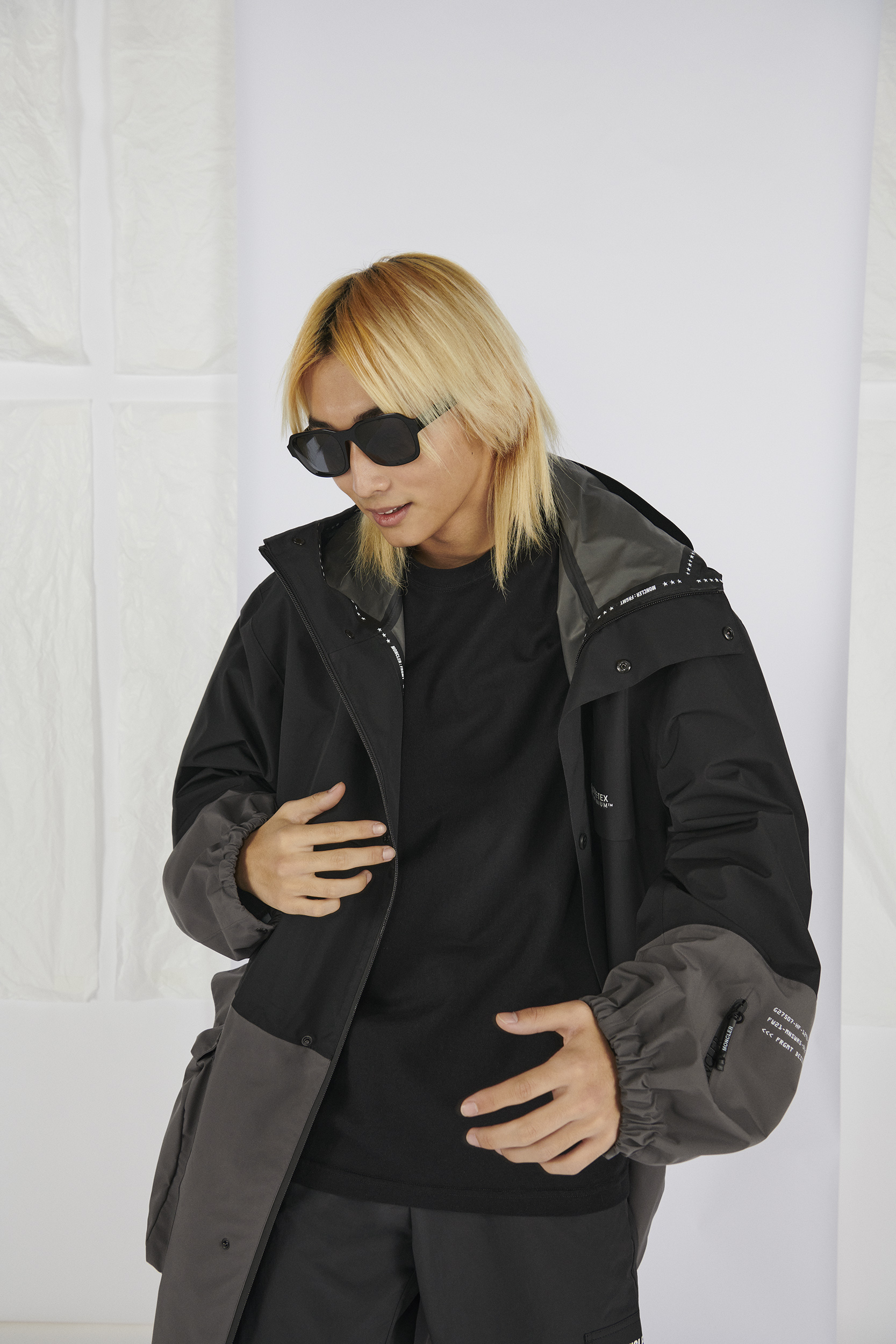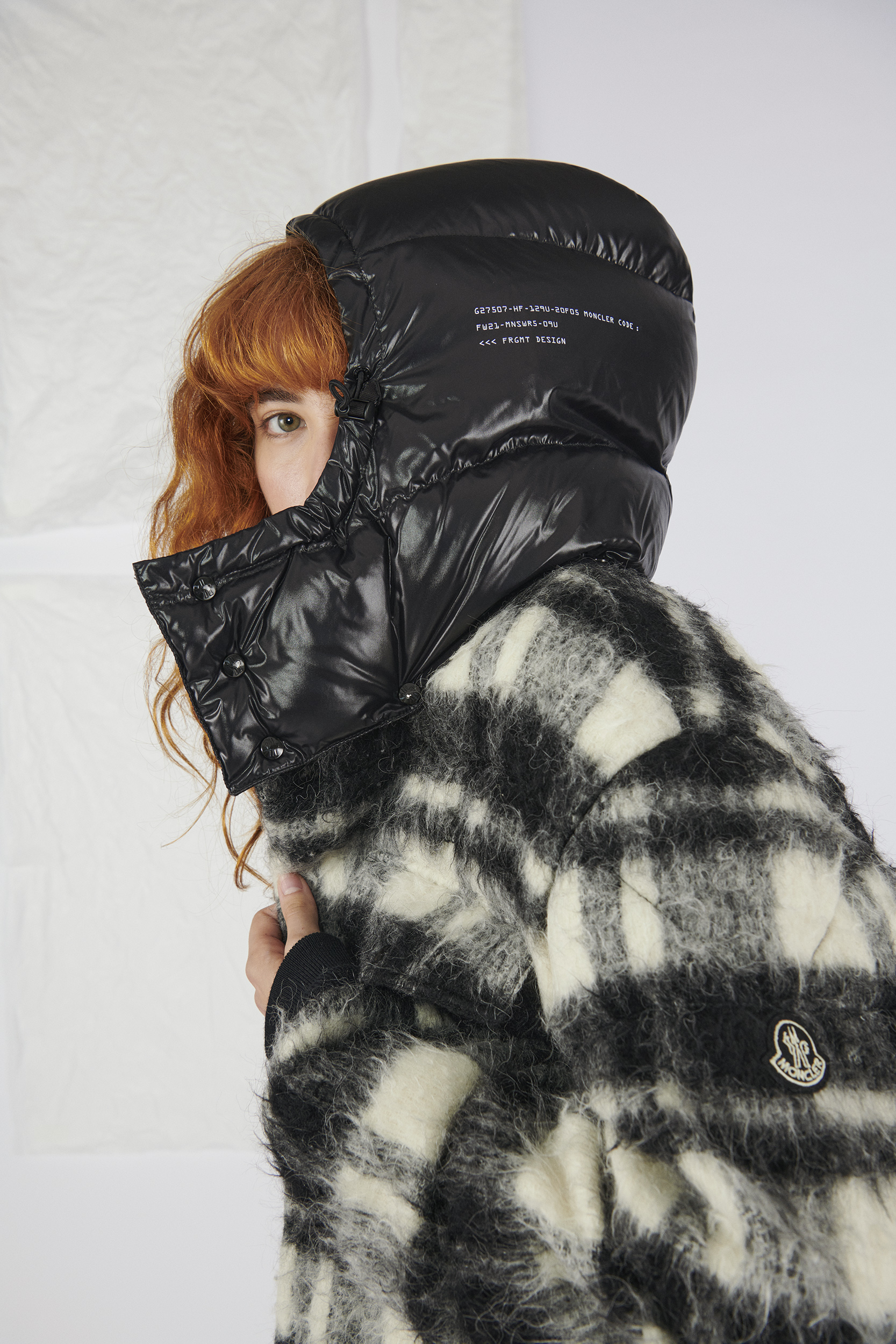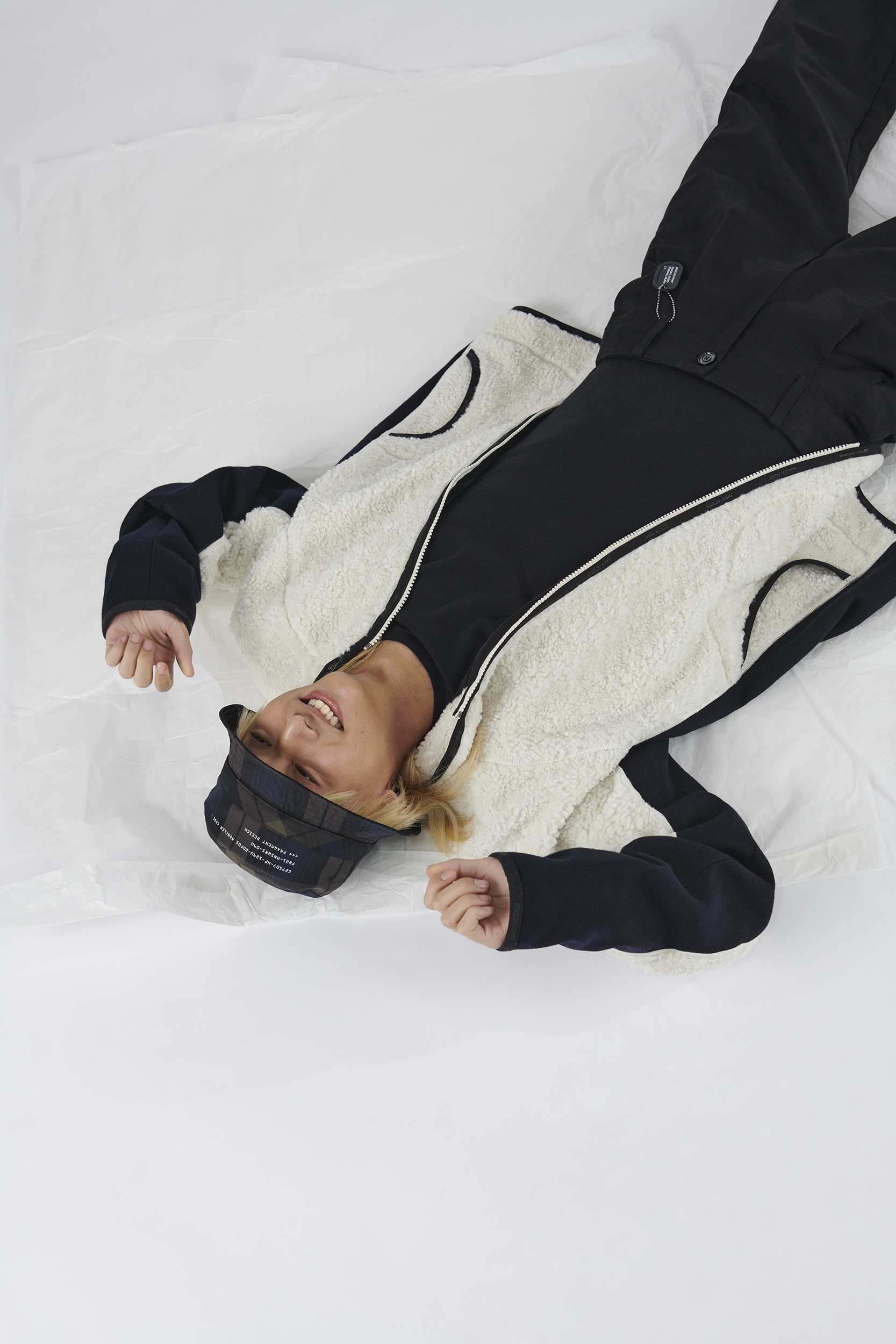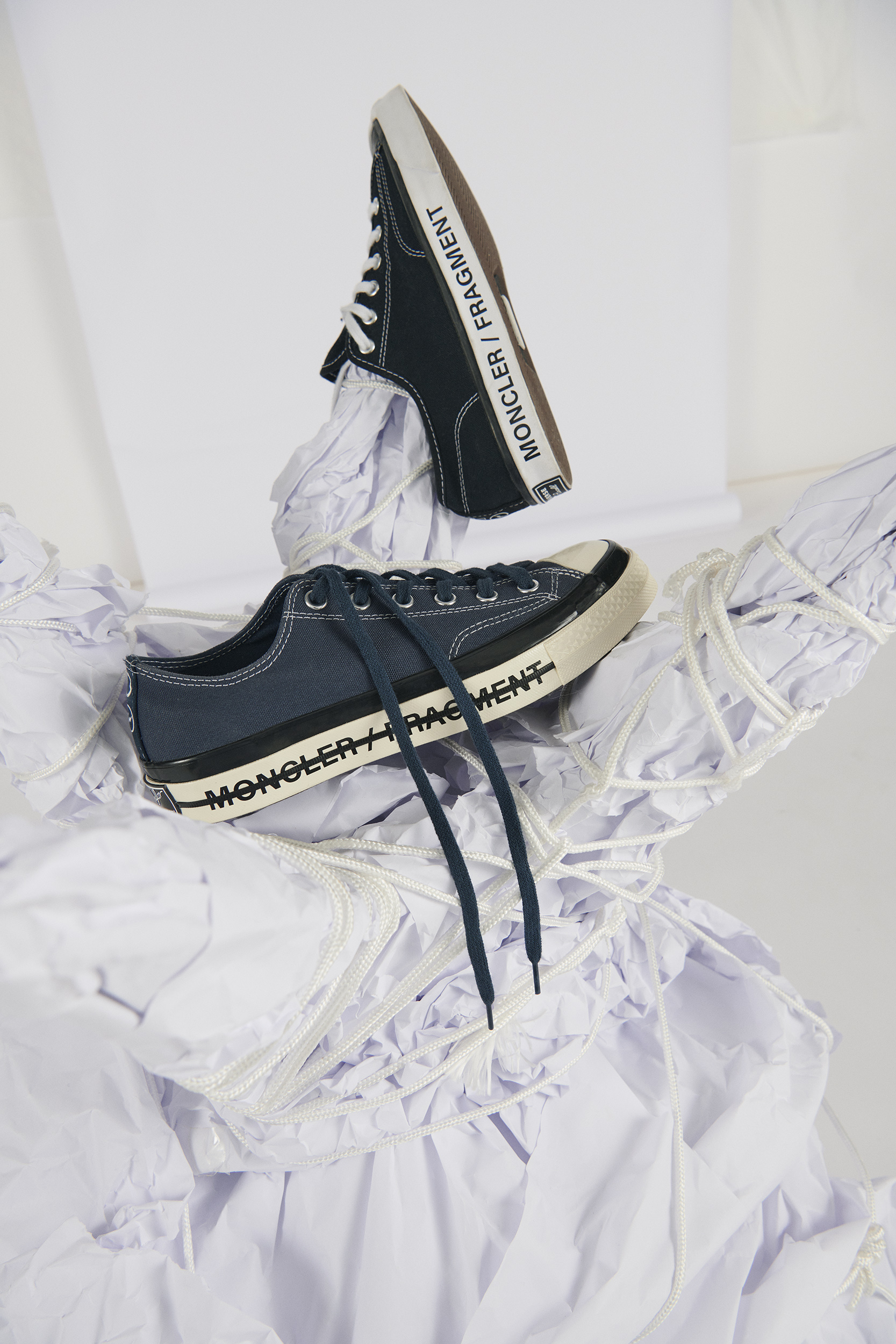 Credits:
---
Text: Carolina Micella
Editor: Benedetta Pini
Photographer: Rosario Rex Di Salvo
Creative Direction: Gloria Maria Cappelletti
Art Direction: Maria Laura Buoninfante
Styling: Giorgia Imbrenda
Groomer: Elena Gaggero
Set Designer: Nour Choukeir
Photo Assistant and Digital: Alessandra Canteri
Producer: Guglielmo Del Signore
Production Assistants: Luca Perrone, Luca Nosella
Stylist Assistant: Marco M Latorre
Set Designer Assistant: Maria Bejjani
Account Director: Valentina Curti
Senior Account Manager: Benedetta Borioni
Models: Giorgia, Benjamin, Anna KO, Matteo.
Production: Rex Industries