Nicolas Cage's new movie is like Babe meets Taken
Watch the frankly nuts trailer for pig heist thriller here.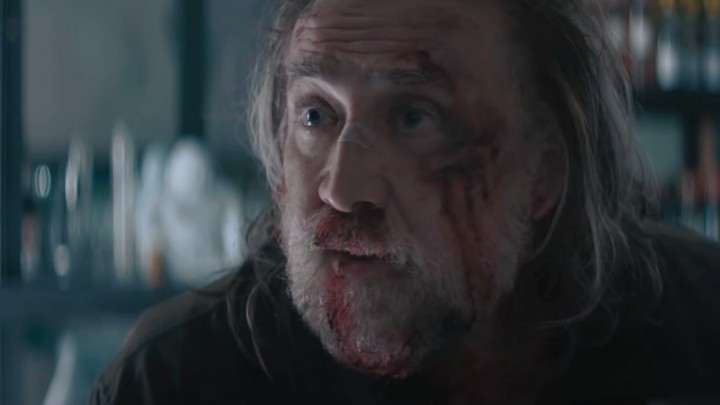 Neon
Trust Nicolas Cage to come back out of the woodwork in 2021 with a movie about a man and a pig. His latest project, plainly titled Pig, is a story of a truffle hunter living in the Oregon wilderness when, all of a sudden, the porcine pal who does much of the digging for him, is kidnapped. Of course, that forces him to embark on a violent trip, loaded with memories of his past, to find it. Yes, this is indeed the Babe meets Taken crossover we've all been waiting for. In the words of Twitter user @nicolettexp: "'I'm looking for a truffle pig' and 'where's my pig' are lines I never knew I needed from Nicolas Cage holy SHIT"
The movie was recently picked up by Neon for release in the United States, which is a good sign. Neon, arguably one of the coolest distributors in the country, tend to have excellent taste in movies; they have Parasite, Billie Eilish: The World's a Little Blurry, Portrait of a Lady on Fire and Beach Rats in their previous release pantheon. Plus, if Guillermo del Toro's excited, then we should be excited too, right?
Pig also stars Hereditary's Alex Wolff, and during filming, the pair became close friends. "We talk almost every few days," Alex told Variety in their Just for Variety podcast. "We text all day and he FaceTimed me like two days ago, and we really support each other and help each other with things. We started making the movie when we were both going through very similar personal things in our life and we bonded over it immediately and connected and were very emotionally open with each other. We just became best friends."
Watch the trailer below, and for pig stans in the USA, mark 16 July in your calendars as the date you can run to your nearest movie theatre and see it. We know our queen Sophie Anderson will be there with bells on.
Tagged: