Watch HVN's new video for Draco here
The rapper tries life on the farm for the anything-but-relaxed track.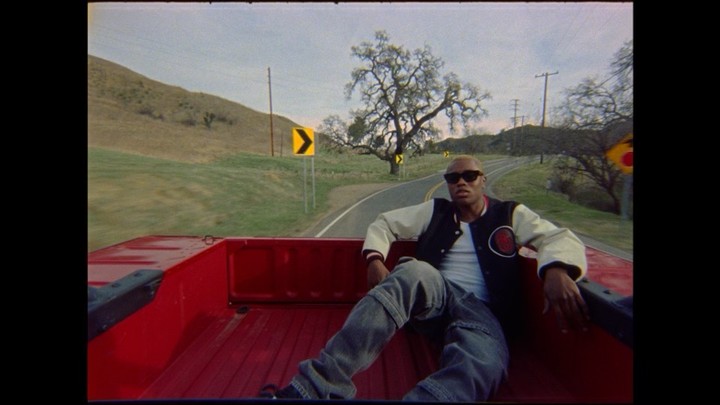 HVN's new video for "Draco" sees the Houston-based rapper go through a series of calming dreamscapes, whether it be surrounded by shaggy cows in the country, a company ballerinas doing their thing, or on his therapist's chaise lounge. It's a contrast to what he describes as a "hard-ass song", which the artist decided to make after falling asleep in a Mercedes G-Wagon. "I was at a video shoot for one of my friends, asleep in a Mercedes G-Wagon with a Draco and an AR-15 on me. I kept saying "Draco" after that and Broadday said it was hard, so we decided to make the song," HVN says. "As for the video, Trey [Lyons] had a vision for it and wanted to include cows and ballerinas with this hard-ass song, so we ran with it. We don't want our videos to be like every rapper you see coming out, we want to do things different."
Turns out "Draco" has been a long time in the making. "'Draco' was the first song I ever made even before Welcome to Heaven, it was a freestyle," the artist says, which makes its appearance even more surprising. In the time since the Welcome to Heaven EP dropped, the rapper's star has gone sky high, reconfiguring his love for his home city. "Houston is amazing. I can't even walk into the grocery store anymore really, I get my groceries delivered now. I like that I can walk anywhere in Houston and have people say what's up." HVN might be experimenting with life on the farm, but we have a feeling city life is where his heart is. Watch the video for "Draco" below.
Tagged: