Mica wears dress Christopher Kane. Crown and stockings stylist's studio. Earrings and ring Balenciaga.
Mica Argañaraz: "I'd ask Rihanna to send me some nudes!"
The Argentinian model and Prada muse gets quizzed by Rihanna.
Mica wears dress Christopher Kane. Crown and stockings stylist's studio. Earrings and ring Balenciaga.
This story originally appeared in i-D's 'Rihannazine' Special Edition, no. 01, 2020. Order your copy here. For this one-off project, Rihanna put a series of questions to the women shaping culture today, and invited them to share their visions for 2020.
Can you introduce yourself?
Hi, I'm Mica Argañaraz, and I'm a model.
What has been your biggest personal or professional success so far?
I think my biggest success, personally and professionally, has been the fact that I'm able to help my family. I actually started working because I needed money, and then once I started making a little more money, I felt that it would be amazing to be able to help them out. It's been great.
Where are you from?
I'm from Argentina. I'm from Buenos Aires, but I grew up in the countryside. Most of my family's still over there. My brother is now in Europe, and my sister travels over sometimes. But yeah, they're all still there.

It must be hard for you to be away from them all the time.
It is. I feel the distance, but it's funny, in some ways that distance has made me feel closer to them.

What about your biggest failure?
When I disappoint myself – when I procrastinate with things I want to do. But that's very personal.

When you feel like you have failed, what gives you confidence or strength?
Actually, just to fail gives me confidence, because whenever I fail, I work harder. My biggest failures have given me my biggest strengths.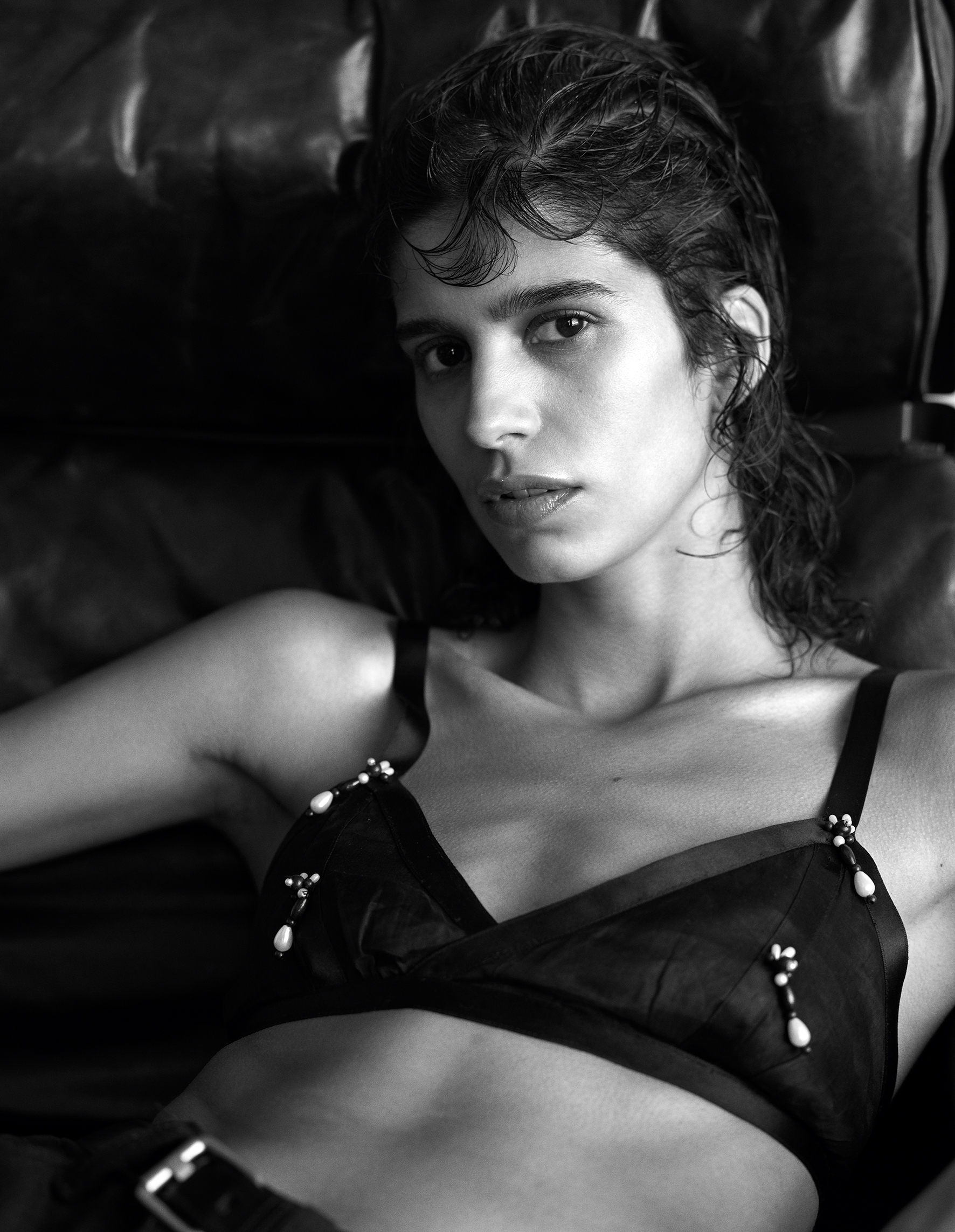 What are you taking with you into 2020?
I'm procrastinating less in 2020. That's my goal. I'm going to get shit done. I don't want to talk about it too much, because it's never good when I talk about my projects. It's hard, I travel a lot, so whenever I have free time, that's my time to relax or to see my friends. But I need to transform that free time into time that I spend on doing my shit. I'm going to work on that.

If you could ask Rihanna one question, what would it be?
Can you please send some nudes?

I bet she'd be up for that, to be honest.
Yeah? I hope so. Please Rih Rih, send some nudes?

Have you ever met her?
I met her a couple of times. I opened her show, and I was very, very honoured. I mean, it's Rihanna. It was fucking cool! I was actually wearing some biker bands, and some cool sunglasses, and some shoes that were really hard to walk in, but very sexy.
What's it like opening a show like that?
You're like, "Yeah, I'm that bitch. I'm here."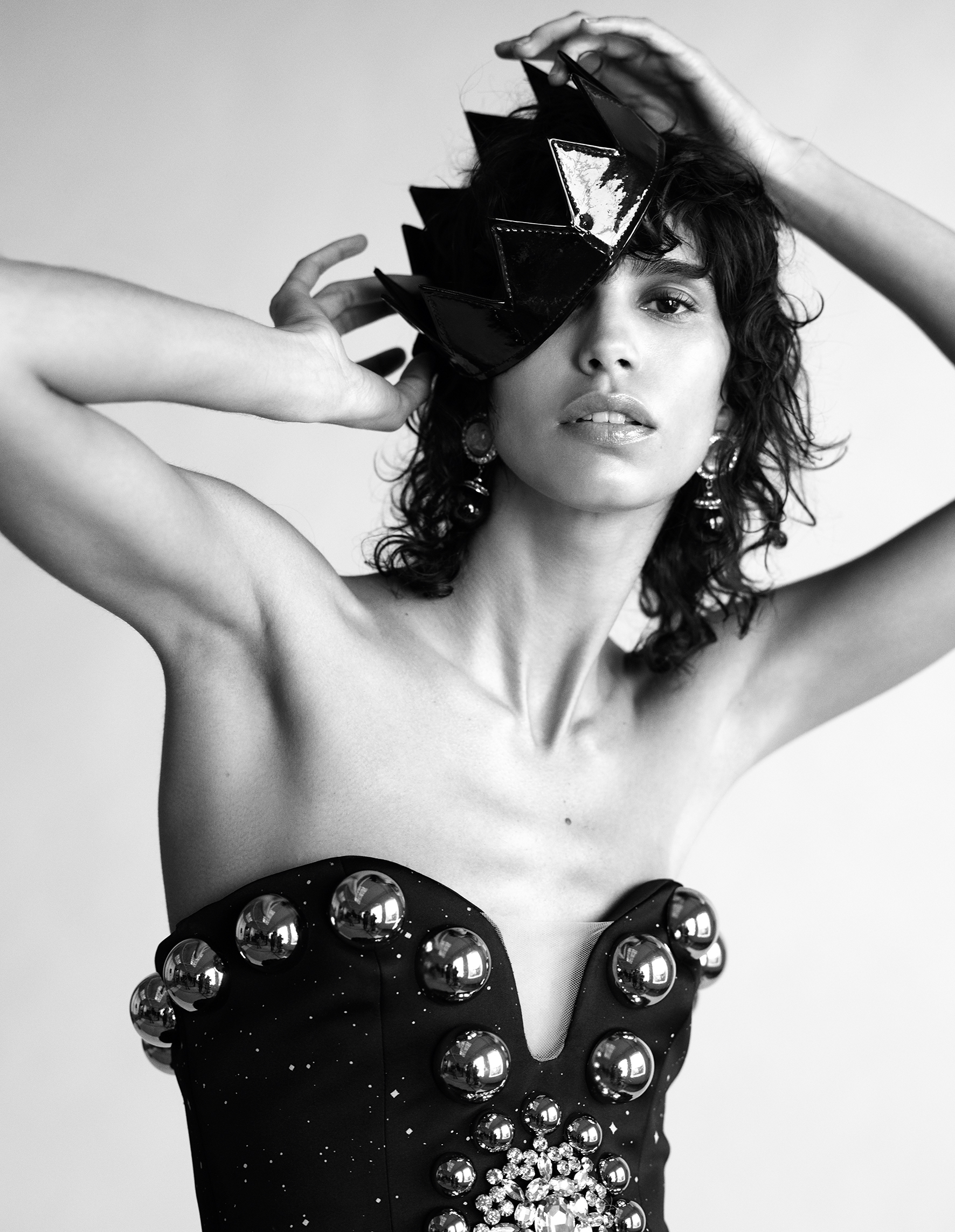 Credits
---
Photography Mario Sorrenti
Styling Alastair McKimm

Hair Duffy at Streeters.
Make-up Kanako Takase at Streeters.
Nail technician Jenny Longworth at CLM using CHANEL Les Vernis and CHANEL La Crème Main.
Set design Emma Roach at Streeters.
Colourist Lena Ott for Suite Caroline.
Lighting technician Lars Beaulieu.
Photography assistance Kotaro Kawashima and Simon McGuigan.
Digital technician Chad Meyer.
Styling assistance Madison Matusich and Giulia Bandioli.
Tailor Hannah Wood.
Hair assistance Lukas Tralmer, Amidat Giwa and Shaun McIntosh.
Make-up assistance Hiromi Ilsuka and Kimie Yashiro.
Nail technician assistance Nichole Williams.
Set design assistance Nia Samuel-Johnson, Louis Simonon and Eddie Amos.
Production Katie Fash.
Production coordinator Layla Némejanski.
Production Suzy Patten at Holmes Production.
Production supervisor Molly Zinar at Holmes Production.
Production coordinator Alex Whiting at Holmes Production.
Production runner David Herm.
Production intern Marta Pera.
Casting director Samuel Ellis Scheinman for DMCASTING.
Casting assistance Cicek Brown for DMCASTING.
Model Mica Argañaraz at DNA