10 promising films premiering at Sundance 2020
Start your watch list early with new stuff straight out of the Utah film festival.
Ah, Sundance. The movie launchpad that big movie distributors swarm to in search of the next indie hit. Since its inception nearly forty years ago, it's been framed as the birthplace of sweet and dorky cinema (Napoleon Dynamite, Me, Earl and the Dying Girl) and contemporary classics (Call Me By Your Name, Paris is Burning), and so we look to it to give ourselves a strong idea of what might be worth watching throughout the year ahead.
This year is no different. Critics are already salivating over the latest projects from some of the most respected names in the movie business that will be hitting snowy Park City, Utah as of today – but how do you find the ones worth watching with a longlist of 118 flicks?
Well, from cut-throat women-helmed action films to zany stripper features from A24, these are the 10 films we reckon will be talked about in movie circles and beyond for the 12 months to come.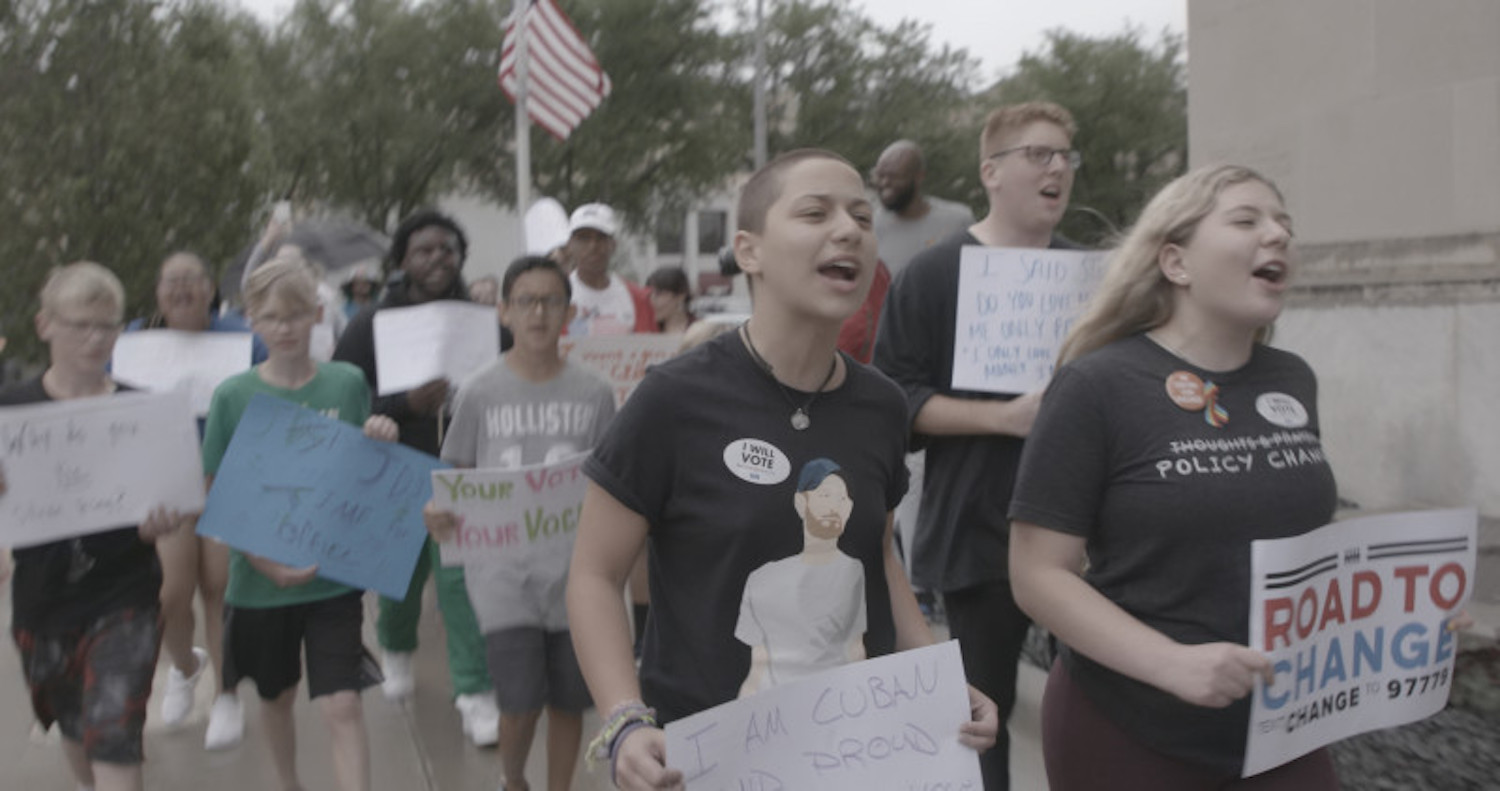 1. Us Kids
On Valentine's Day 2018, Stoneman Douglas High School became the site of a massacre that sent ripples across America, igniting a group of young activists to step forward and ask the difficult questions the US government had yet to conjure up valid answers to. Filmmaker Kim Snyder was there on the day. Her latest documentary takes us from that moment up to the present day, telling the story of the school's young voices that have refused to rest until change comes.
2. Never Rarely Sometimes Always
Eliza Hittmann's last film -- the luridly lit and scintillating exploration of hidden queerness Beach Rats -- was a big hit at Sundance back in 2017. Three years later, she returns with her sophomore feature. It tells the story of a pregnant teenage girl and her best friend from Pennsylvania, as they make the journey to nearby New York in search of a legal abortion. Early screenings suggest this is going to be a major moment for Hittmann; it's already scheduled to hit cinemas in spring.
3. Wendy
Benh Zeitlin's last film Beasts of the Southern Wild bowed quite some time ago now, but it led its lead star, Quvenzhane Wallis, to a Best Actress nomination at the age of nine. His new feature Wendy is also tied to the coming-of-age experience: an imaginative retelling of the Peter Pan story, in which a young girl is taken from her home to a mysterious island where age and time stand still. Apparently, it's as much an ecological statement as it is an examining of young friendships.
4. Promising Young Woman
By now, you've hopefully seen Carey Mulligan be bad as fucking hell in the Britney Spears-scored trailer for Promising Young Woman, the directorial debut from British writer Emerald Fennell. As the title suggests, it's about a young woman who, at one point, had everything going for her, but whose life was derailed by a mysterious event. While some paint her as a vulnerable, broken figure, she has a cunning ulterior motive, and spends her life enforcing revenge on the trashy male race. We have to fucking stan.
5. Horse Girl
This new Netflix film from Alison Brie and director Jeff Baena is about a simple girl who's happy with her quaint life: a job at a craft store, a supernatural TV series she tunes into every night, and an equestrian centre that essentially acts as her second home. But over time, the story unpicks to expose something more sinister underneath. What that is? I guess we'll have to wait and see.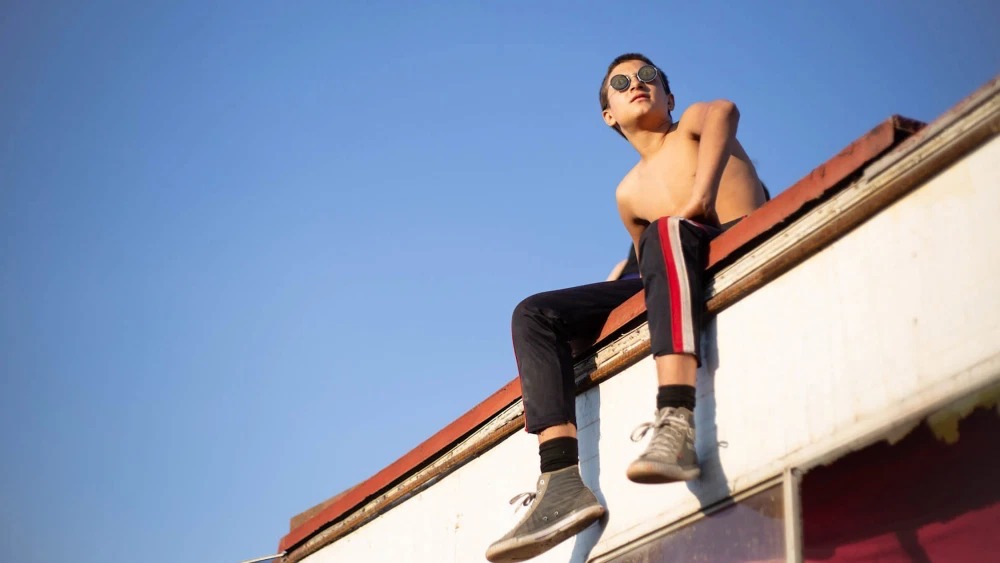 6. Summer White
A contender for the World Cinema Dramatic Prize at this year's festival, Summer White takes place in Mexico, and follows a 13-year-old lad whose best friend is his mother. But when she brings a mystery man home – a boyfriend – he's forced to confront what it means to share love for the first time. This sweet looking film is a promising entry into the festival's 2020 line-up.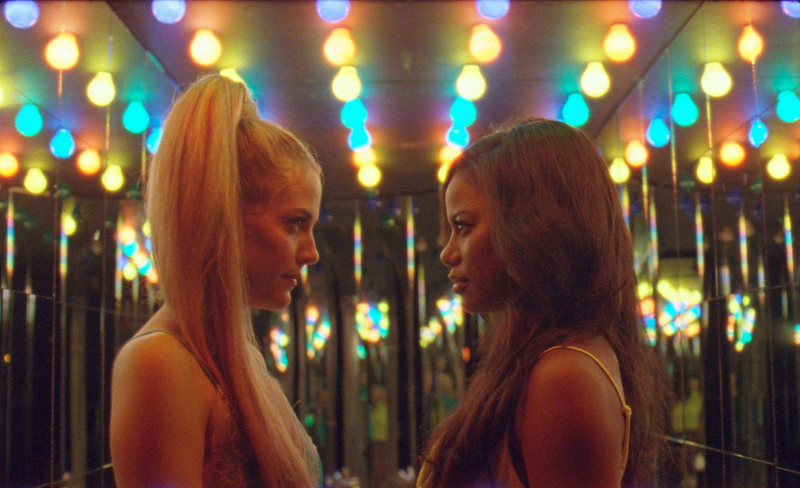 7. Zola
Perhaps the most talked-about film at this year's festival is A24's Zola, the first film to carry the holy title of 'Inspired by the tweets of…'. Written by playwright and i-D contributor Jeremy O. Harris with its director Janicza Bravo, it tells the story of a stripper and her friend embarking on a wild road trip across Florida. As mentioned, the film's plot revolves around a 148-part tweet thread from 2015. The internet is truly amazing.
8. Miss Americana
Taylor Swift is the pop juggernaut whose tumultuous past few years have split opinion. She was the all American good girl turned DGAF rebel on her 'Reputation' record. Things have come full circle; she has, in the word of Kylie Jenner, been 'realising things', and this documentary movie from the acclaimed director of After Tiller, Lana Wilson, takes us into the heart of what went on behind closed doors.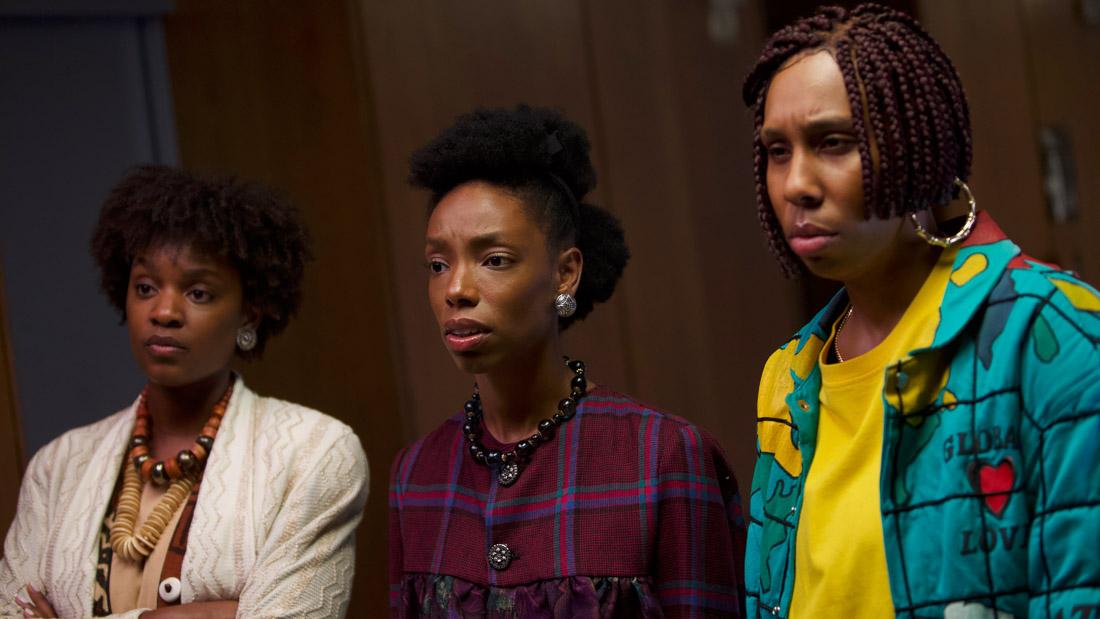 9. Bad Hair
Sundance is famed for being a great launchpad for scary movies, and so Bad Hair might just be the one that goes all the way in 2020. Directed by Dear White People's Justin Simien and starring Vanessa Williams, Laverne Cox and Lena Waithe, this horror-comedy tells the story of a hopeful young star hellbent on breaking into the world of music television. To help her on the way, she invests in some new hair that may or may not be sending her down a dark and dangerous path.
10. I Carry You With Me
The most flagrantly queer film playing at a festival that launched the likes of Call Me By Your Name means that many eyes are on I Carry You With Me: a decades-spanning romance that starts out in Mexico and travels north, across the border into the USA. It's based on a true story, and is bound to be a heart-wrenching love story between two men that, if all goes well, should become a hot title throughout film festivals throughout the year.