10 iconic Kate Moss covers
In honour of her 20th cover, we take a look back at the fashion i-Con's illustrious career as pretty much a full-time i-D muse, and master of the stylishly suggestive wink.
|
19 February 2020, 3:18pm
2020 marks i-D's 40th anniversary, and what better way to celebrate the first full issue of this momentous year than with a cover appearance from our favourite 40-(something)-year-old supermodel, Ms. Kate Moss. Croydon's most famous daughter has graced our cover no less than 20 times, with her 20th appearance -- accompanying a friendly chat with Best Fashion Friend Kim Jones -- unveiled today. To mark the occasion, we've rounded up 10 of Kate's most iconic i-D moments.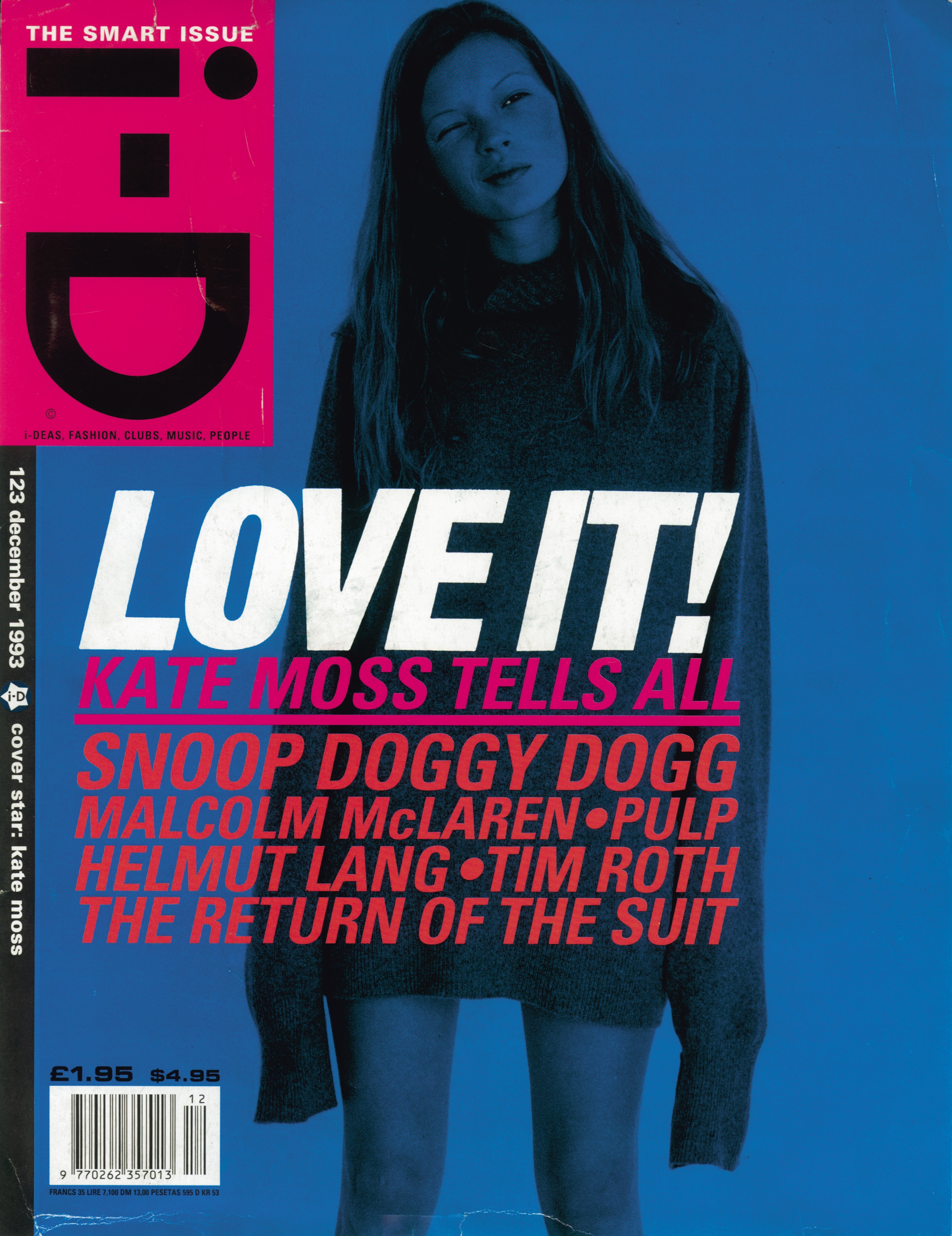 The Smart Issue, no. 123, December 1993.
1993 saw the return of the suit, but no one gave Kate Moss the memo. Instead, the then 19-year-old rising star kept the grunge flag flying high, turning up for her debut i-D cover shoot in a big, baggy jumper (and not much else).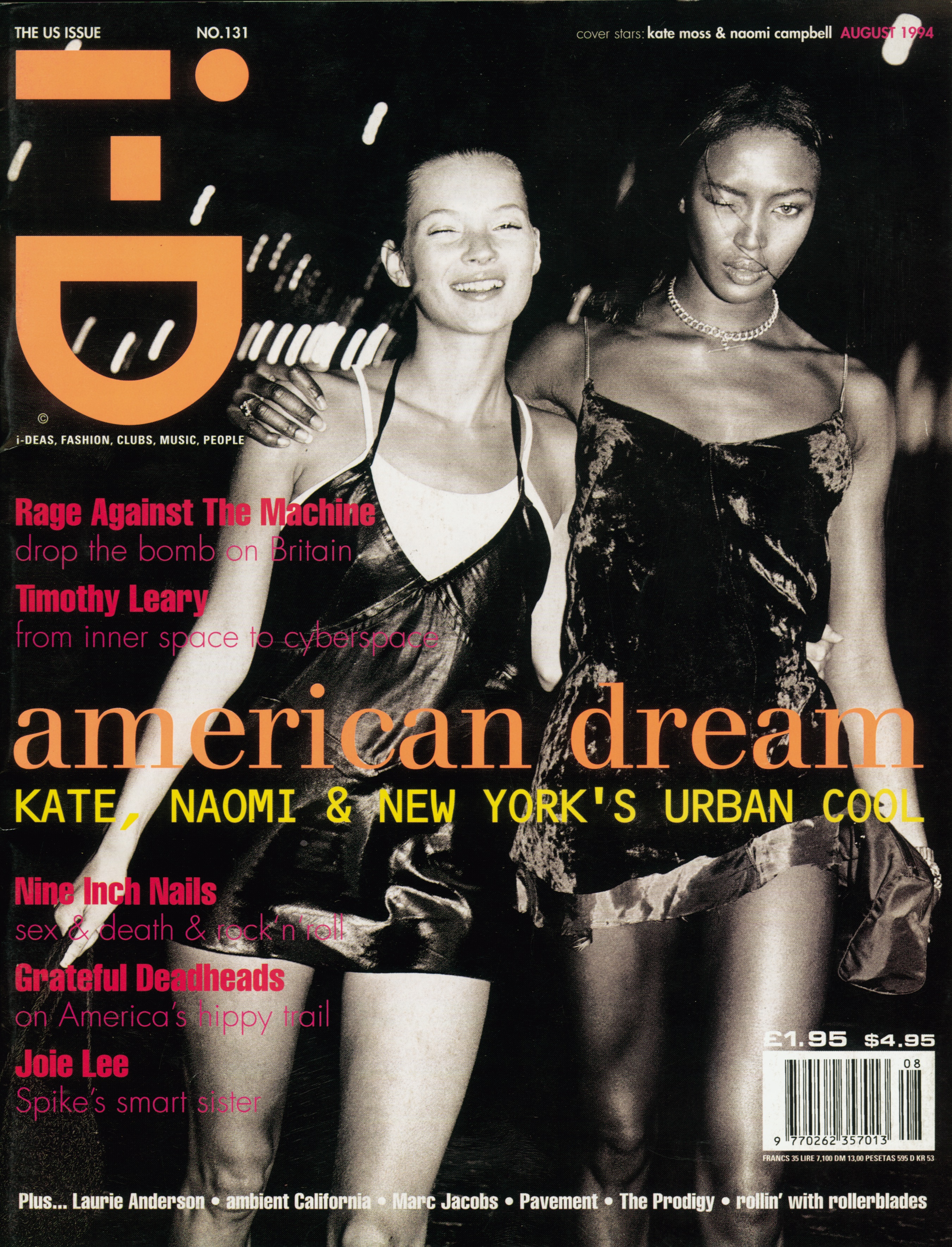 The US Issue, no. 131, August 1994.
Name a more iconic duo... we're referring, of course, to Kate and Naomi, South London sisters in supermodeldom. But we could equally be talking about Kate and i-D, or indeed the year 1994 and the oh-so-mid-90s pairing of a slip dress over a white vest top.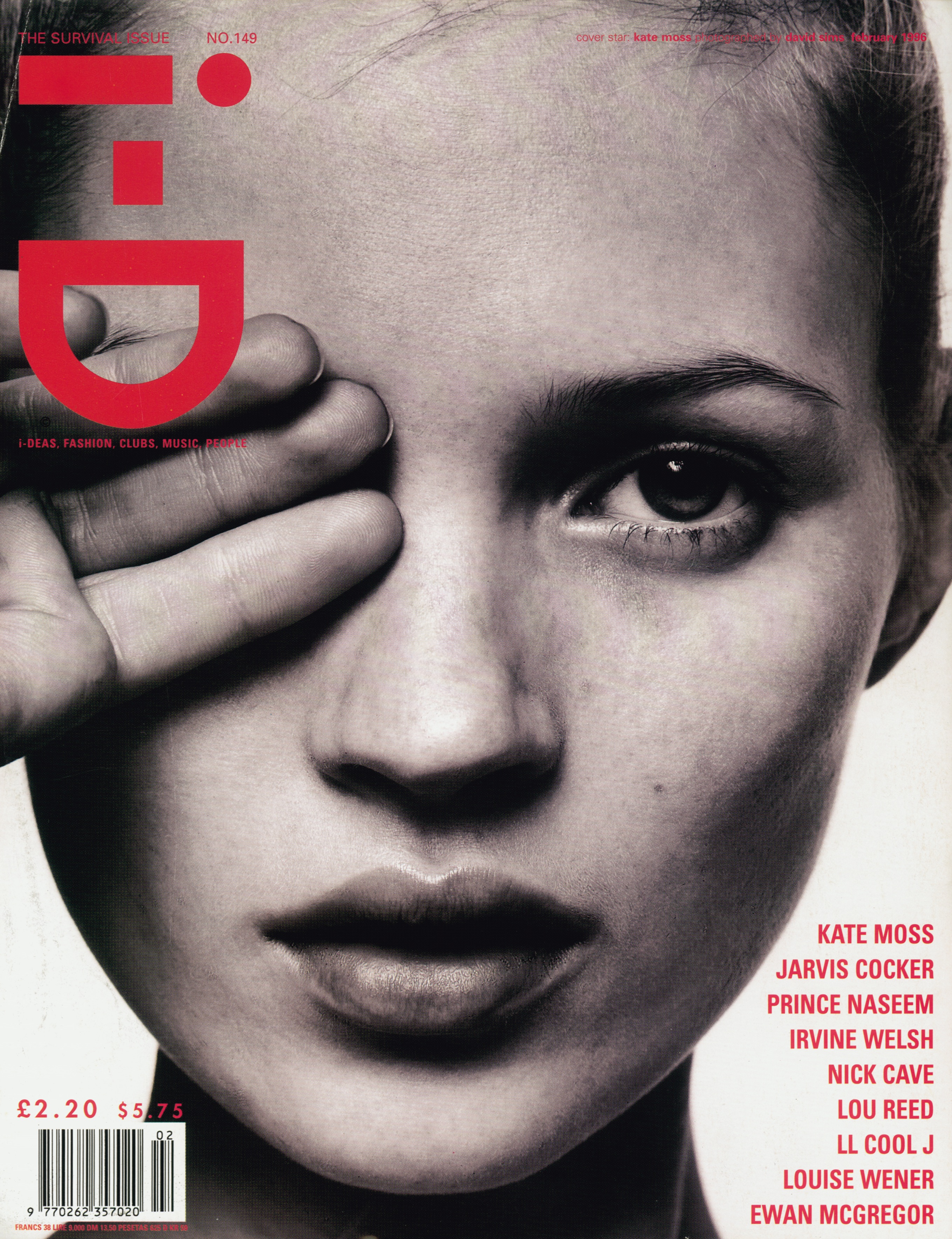 The Survival Issue, No. 149, February 1996
After a few cracks at the i-Conic i-D wink, Ms. Moss took the low-effort approach for her ultra-minimalist 1996 cover appearance: three (grubby) fingers over the right eye, and a whole lot of very good Kate face.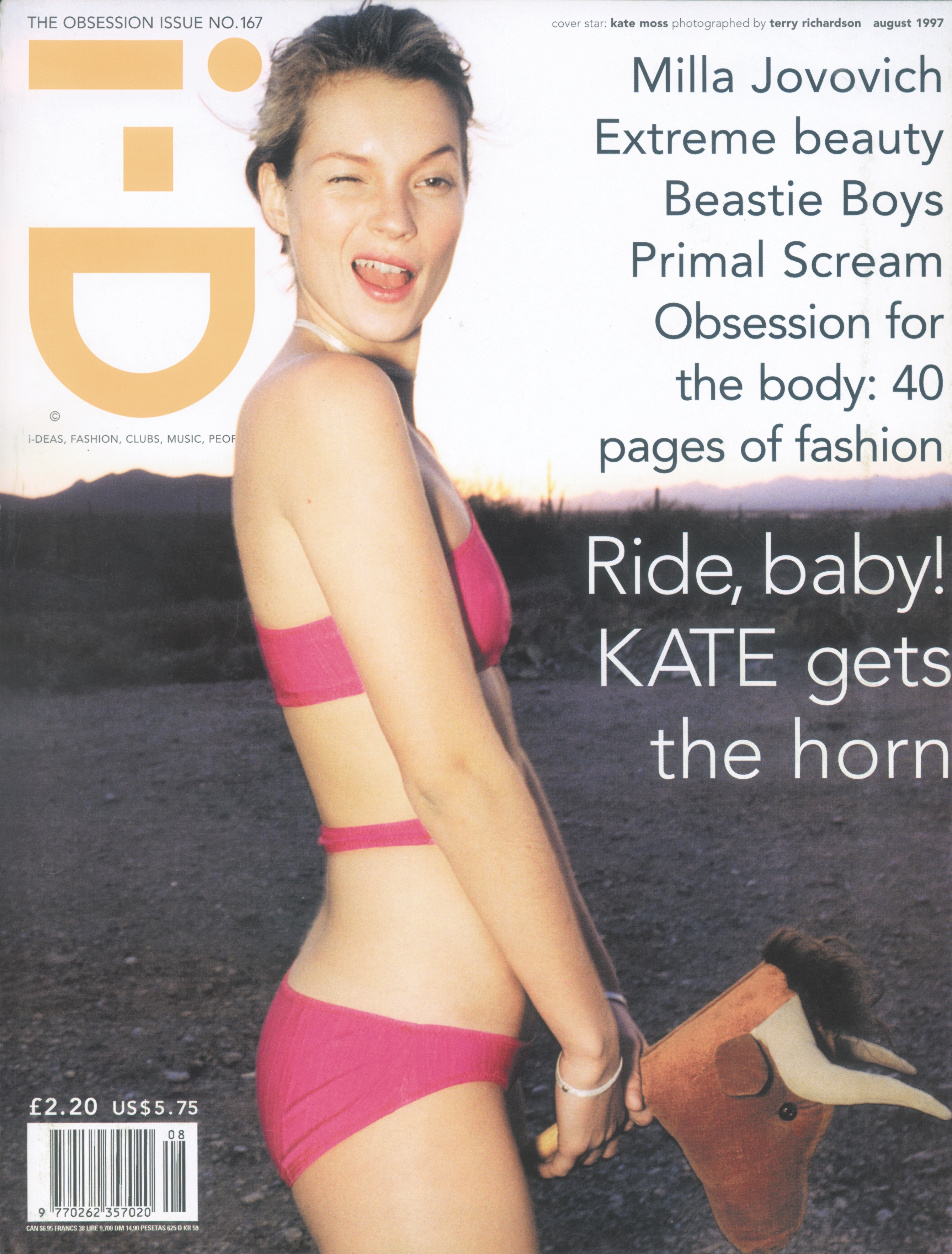 The Obsession Issue, No. 167, August 1997
If her 1996 cover shoot was an exercise is monochrome minimalism, then her appearance the following year was, well, whatever riding a toy bull and wearing a neon pink bikini counts as.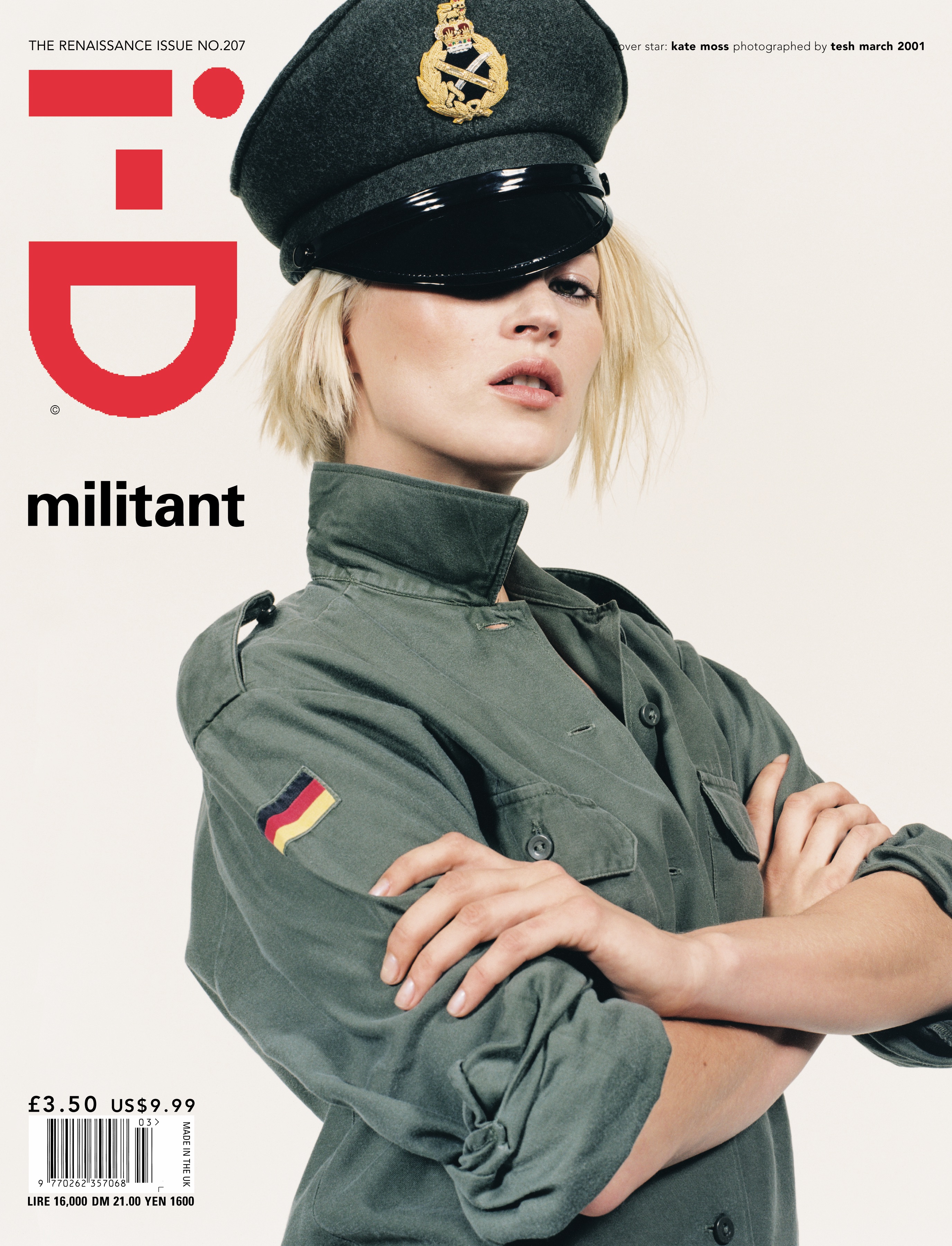 The Renaissance Issue, No. 207, March 2001
The early 00s were a golden age for Camden Market militaria, but Kate got in ahead of the crowd (and future boyfriend Pete Doherty) with this 2001 i-D shoot.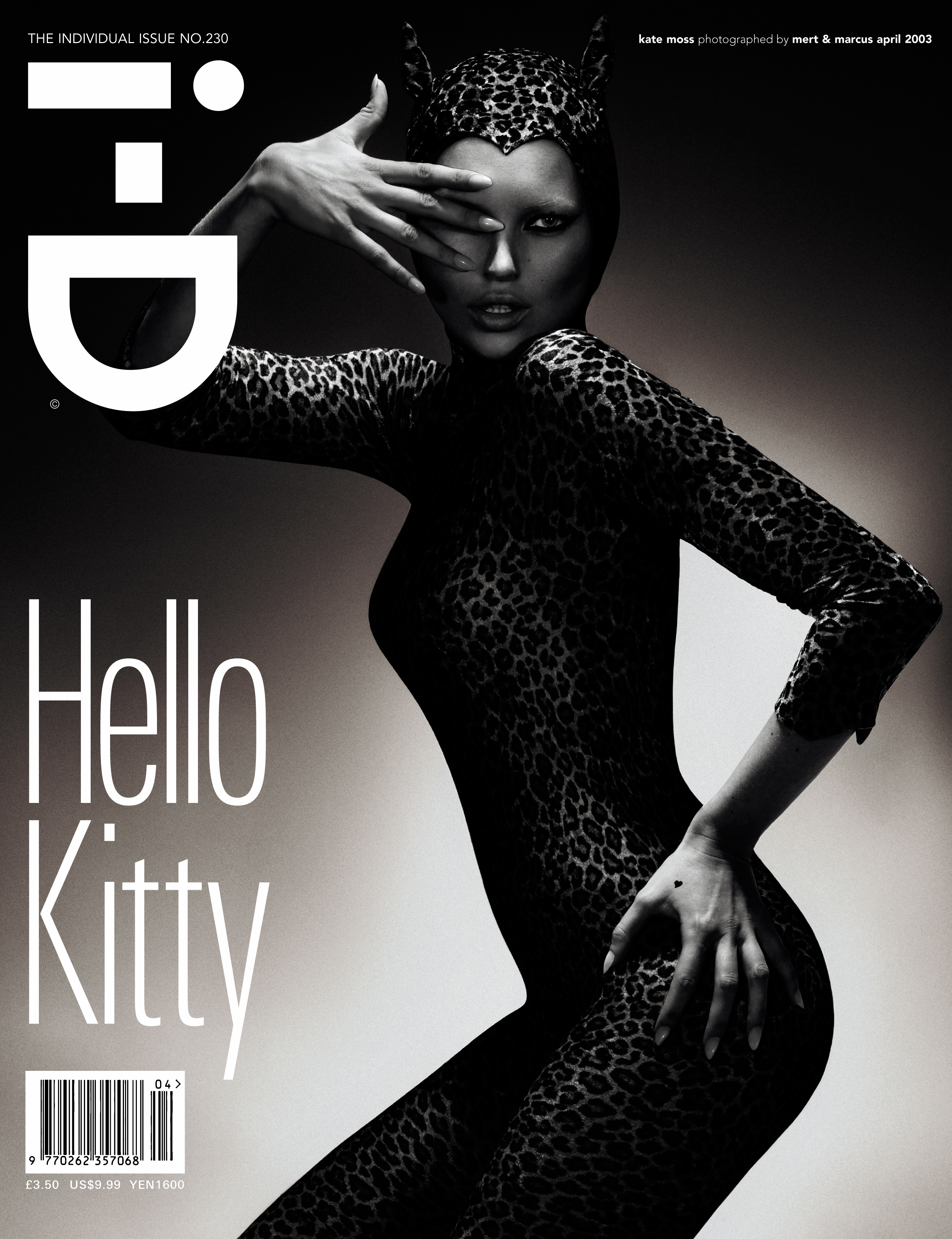 The Individual Issue, No. 230, April 2003
Seventeen years before the CGI cat-human hybrids of Cats freaked us all out, a barely recognisable Kate Moss threw on a leopard print skinsuit and channeled her inner feline for i-D and photography duo Mert and Marcus.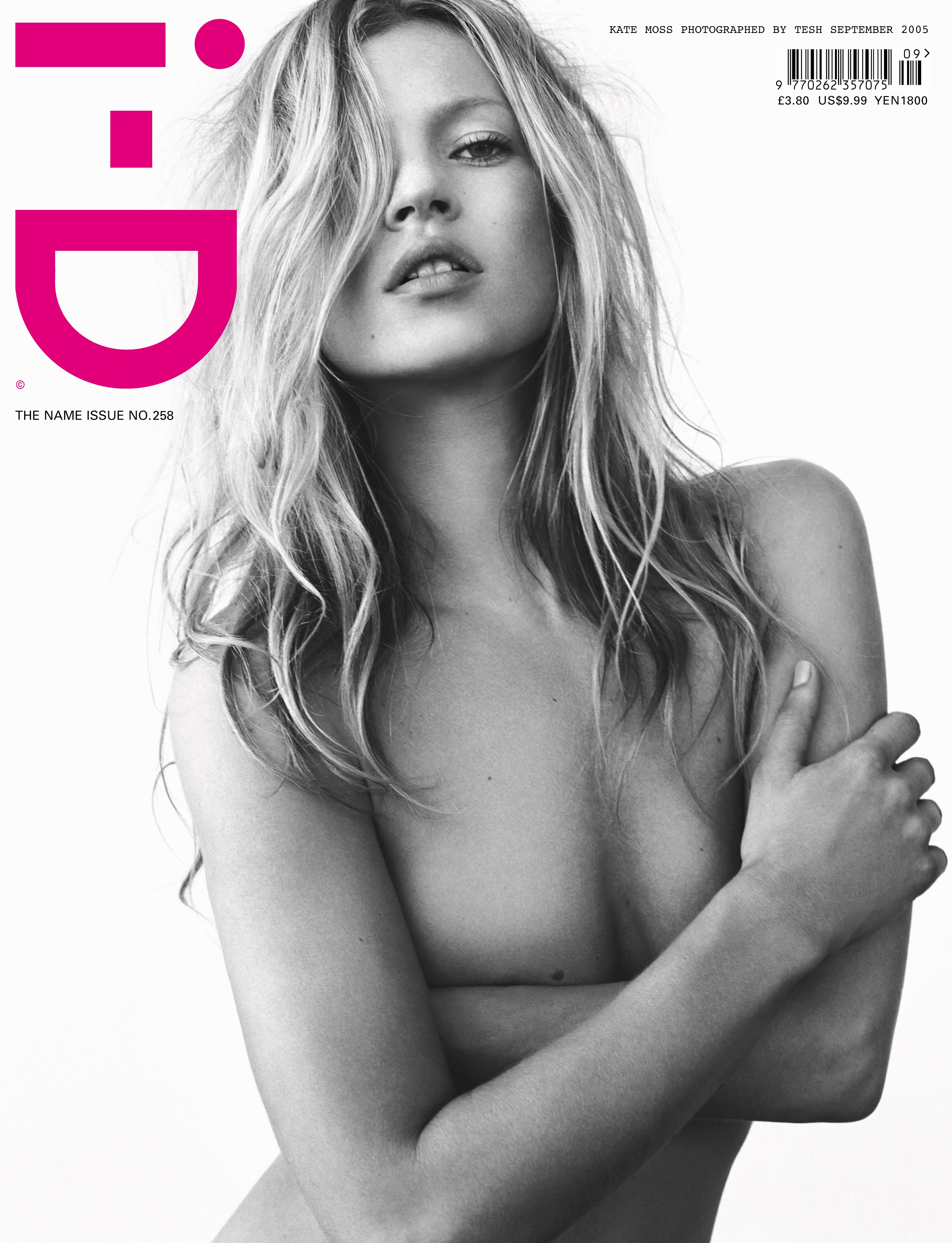 The Name Issue, No. 258, September 2005
Of all the classic i-D cover poses, this is one is a pretty fail safe formula: hair nonchalantly drooped over one eye, head tilted up in a look of a pouty disdain. Not wearing anything at all is an optional extra.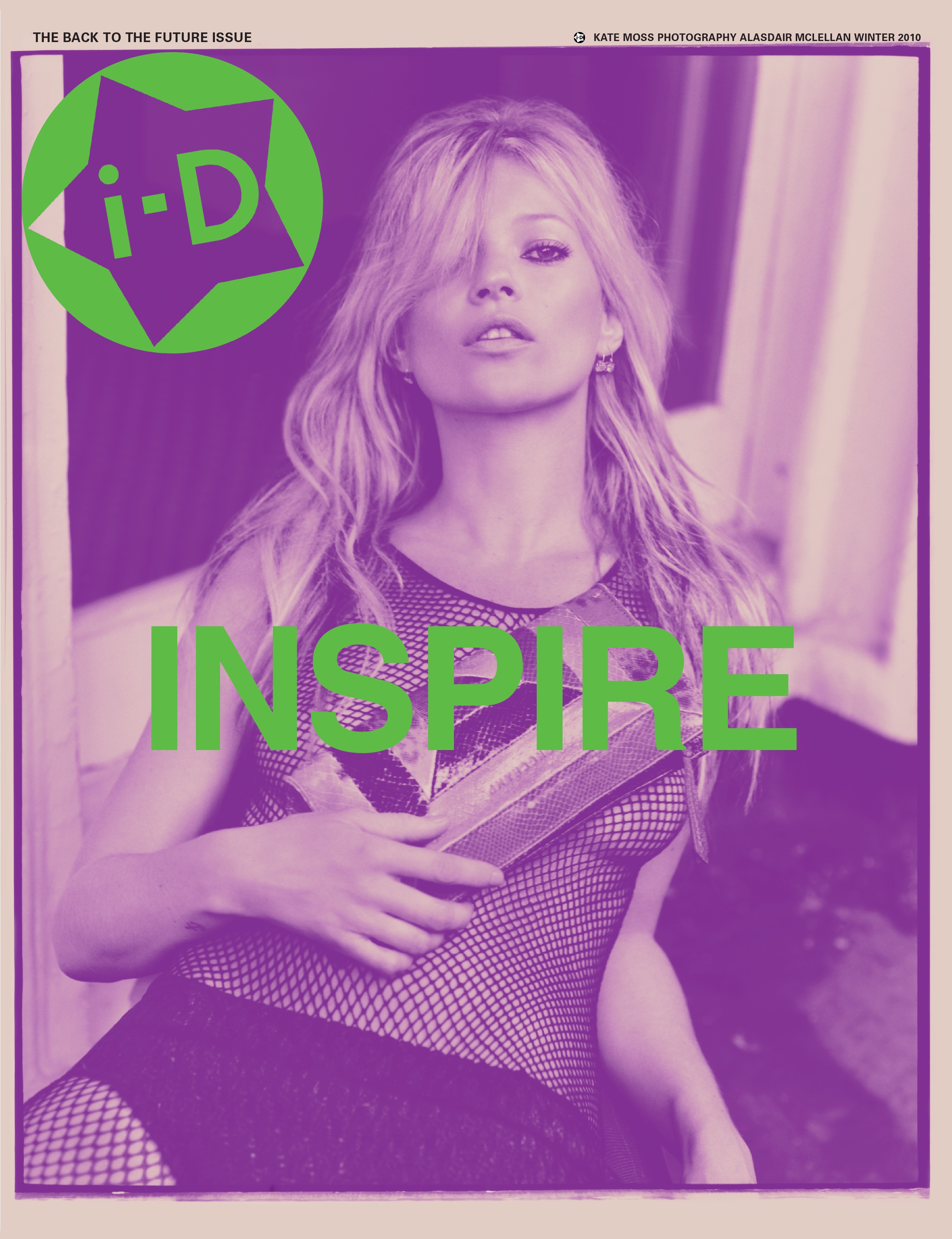 The Back to the Future Issue, No. 310, Winter 2010
In fact, Kate nailed the pose so successfully, she rolled it out again five years later, only this time with some fishnet and a clutch to better protect her modesty.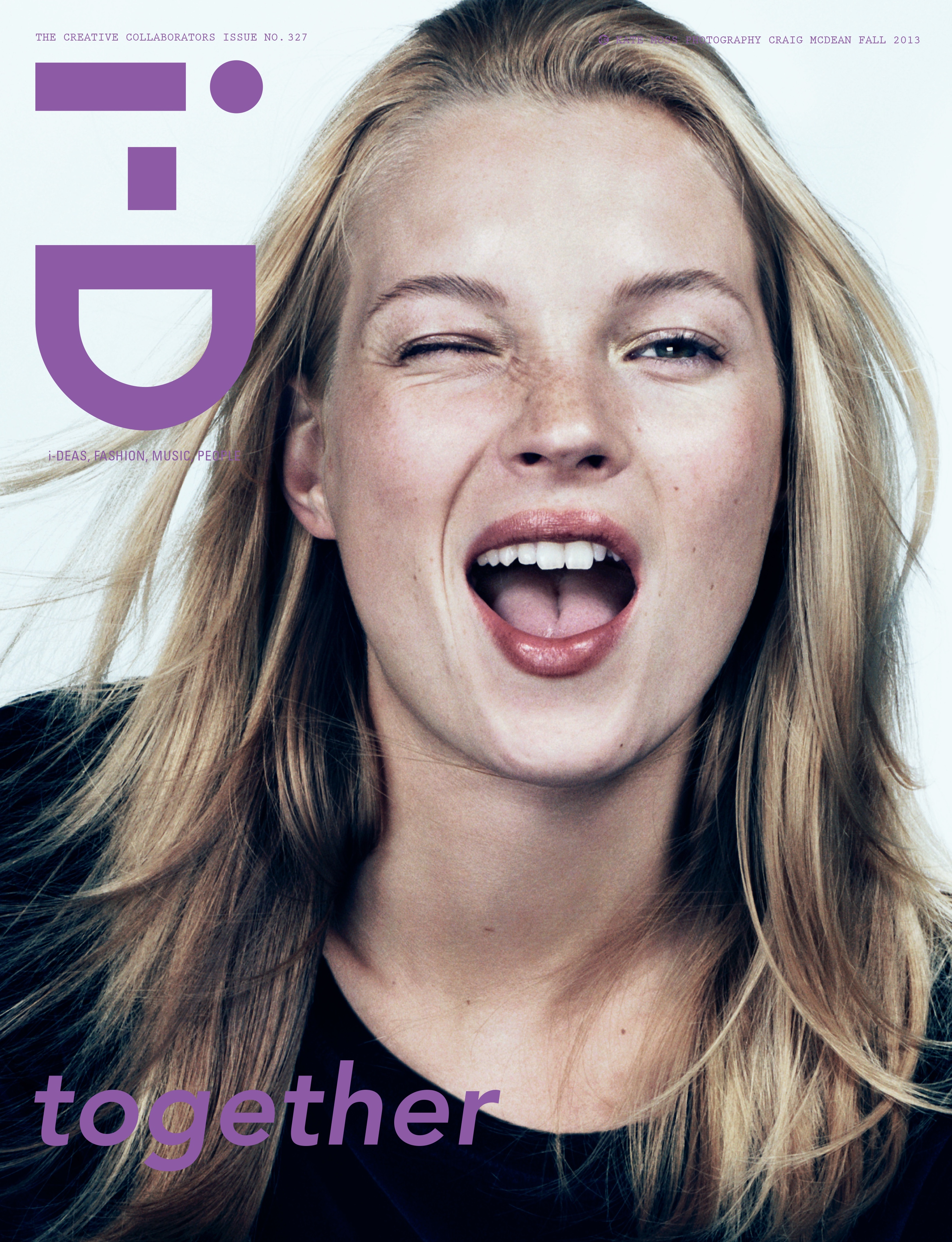 The Creative Collaborators Issue, No. 327, Fall 2013
By this 2013 cover, the eternally iconic Kate seemed to be ageing in reverse, looking as freckled and fresh-faced as she had on her very first, 20 years earlier.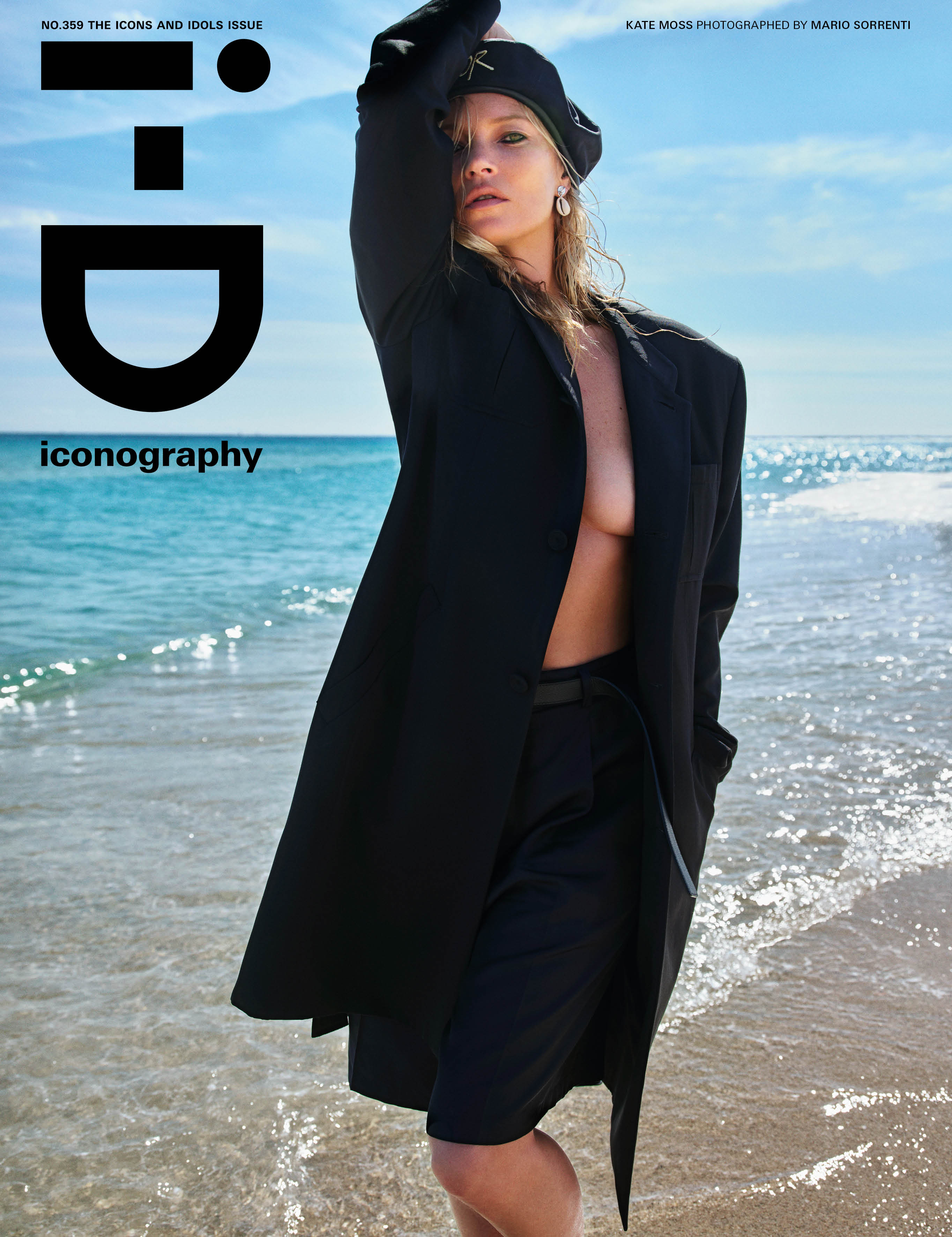 The Icons and Idols Issue, No. 359, Spring 2020
And finally, to now, wherein Kate celebrated her 20th i-D cover appearance with a sunny stroll along the beach, accompanied by photographer Mario Sorrenti, in some weather-inappropriate all-black Dior menswear.