Screenshot from Sex and the City
Here's how people are celebrating their birthdays in quarantine
Can't go to the club? Bring the club to you.
Screenshot from Sex and the City
Outgoing. Social. Attention-seeking. However you want to describe them, Aries are known for being the life of the party. Rather cruelly, Aries are also the first in the zodiac to have to spend their birthdays under coronavirus lockdown. Still, there's no better group of people to trust with coming up with creative solutions to being the centre of attention in self-isolation.
'I never liked my own birthday celebrations anyway,' I texted my mum right after accepting that drinks at the pub followed by a boogie in one of the few remaining East London gay establishment was going to be a no-go for my 27th. So instead, I created a camp variety show of my own. As about 25 of my friends and family -- including my parents -- tuned in, I contributed to the digital takeover of Instagram Live videos with a quiz about my childhood, a few impromptu lip sync performances and a drinking game which didn't have any rules except for downing shots of tequila. It was the perfect house party: it lasted exactly one hour, the clean-up was minimal and it ended without having to throw anyone out being too loud.
Among the more interactive methods most people are turning to for their parties right now are virtual hangout spaces. Up until last month, conference video call apps like Zoom and Houseparty were mostly used by people in long-distance relationships and international businesses. In March, though, Houseparty was downloaded an estimated 17.2 million times, an almost 3000% increase on the previous month. While the idea of blowing out the candles in front of 30 people through a video screen might seem sweet, the reality of the experience is quite awkward. Who is meant to be leading the conversation so there aren't just seven people talking in unison? How do you avoid awkward silences? And when do you actually finish a conversation that's been going on for hours without a real excuse of having anything to do? Birthdays on Zoom definitely have their pluses: watching people grapple with the delay while singing Happy Birthday, for one.
Inspired green screen options are a nice bonus, as Josh Coleman discovered celebrating his 20th at his family home in Devon. "My friends and I spent the evening on Zoom, drinking and changing the backgrounds to each other's embarrassing pre-puberty photos to laugh about it," he says, explaining things took quite a dramatic turn when he tweeted their join links to indie-pop queen GFOTY who was looking for virtual rooms to join in that evening. "It obviously attracted the wrong group of people -- they changed their webcam screen to hardcore porn with bad techno in the background. So we just drank and let people take over our chat with porn."

It can also be good to see friends you'd probably miss at a real party, because they'd make a swift exit before you'd even had the chance to catch up. But right now, there's also the reality of the go-to party conversation: the government fucking up everything to do with coronavirus. That tends to quickly sober everyone up.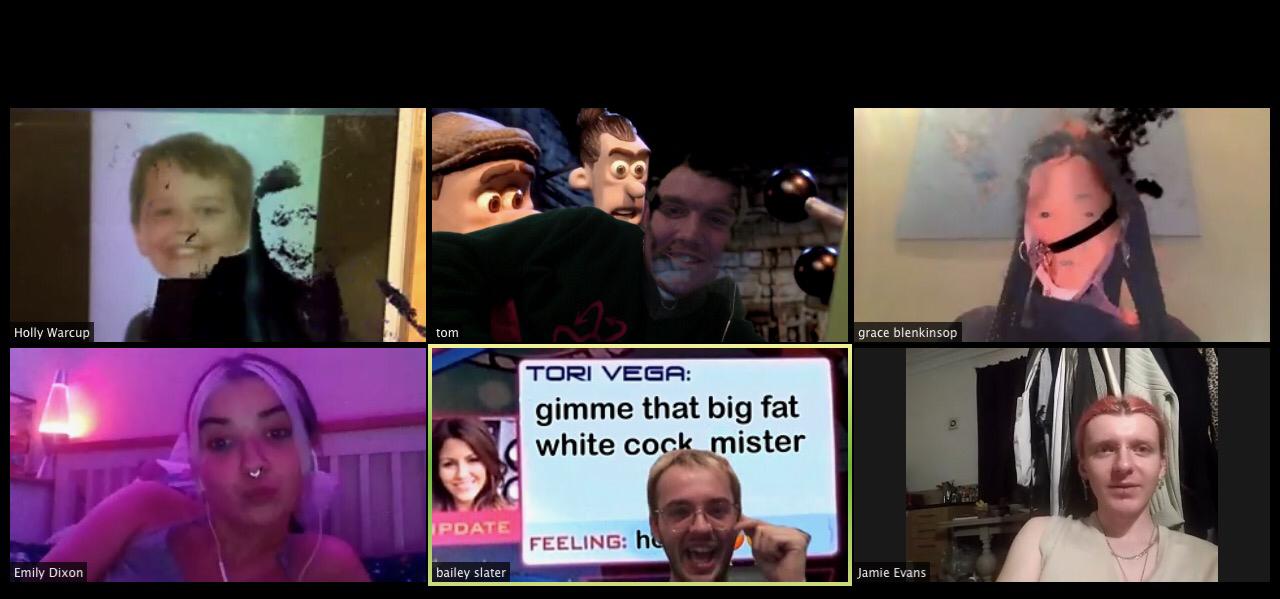 On the other hand, you have the option of completely foregoing reality and pretending your house is a restaurant, a cinema, a spa, or maybe all three. Natalie Hughes, journalist and founder of The Fashion Digital, had a surprise three-part experience courtesy of her husband. "He presented me with an itinerary in the morning, with activities and themes on each floor of our house," she says. A brunch on 'Chris on the Hill's Cafe' was followed by spa experience in the bathroom, then a screening at 'Thorsden Picturehouse': "He even insisted that we couldn't pause the film when I went to the loo for a fully authentic experience."
Relying on your housemates to sort the plans might usually seem like quite a risky choice, but this may just be the perfect time to check how well they actually know you. In Stoke Newington, London, Fernanda Dugdale celebrated her 26th with a truly epic secret party. After having to wait in her room for a few hours, she was allowed to go back into the living room to discover four of her flatmates had transformed it into a full tropical disco. "They had draped the walls with pink glitter lametta, and there was a strobe light and a smoke machine, too. I was handed a Piña Colada in a pineapple and instructed to open my present -- a karaoke machine!!" she says. "Given that I would probably have been doing karaoke for my birthday if lockdown was not a thing, it truly was the greatest present they could have given me."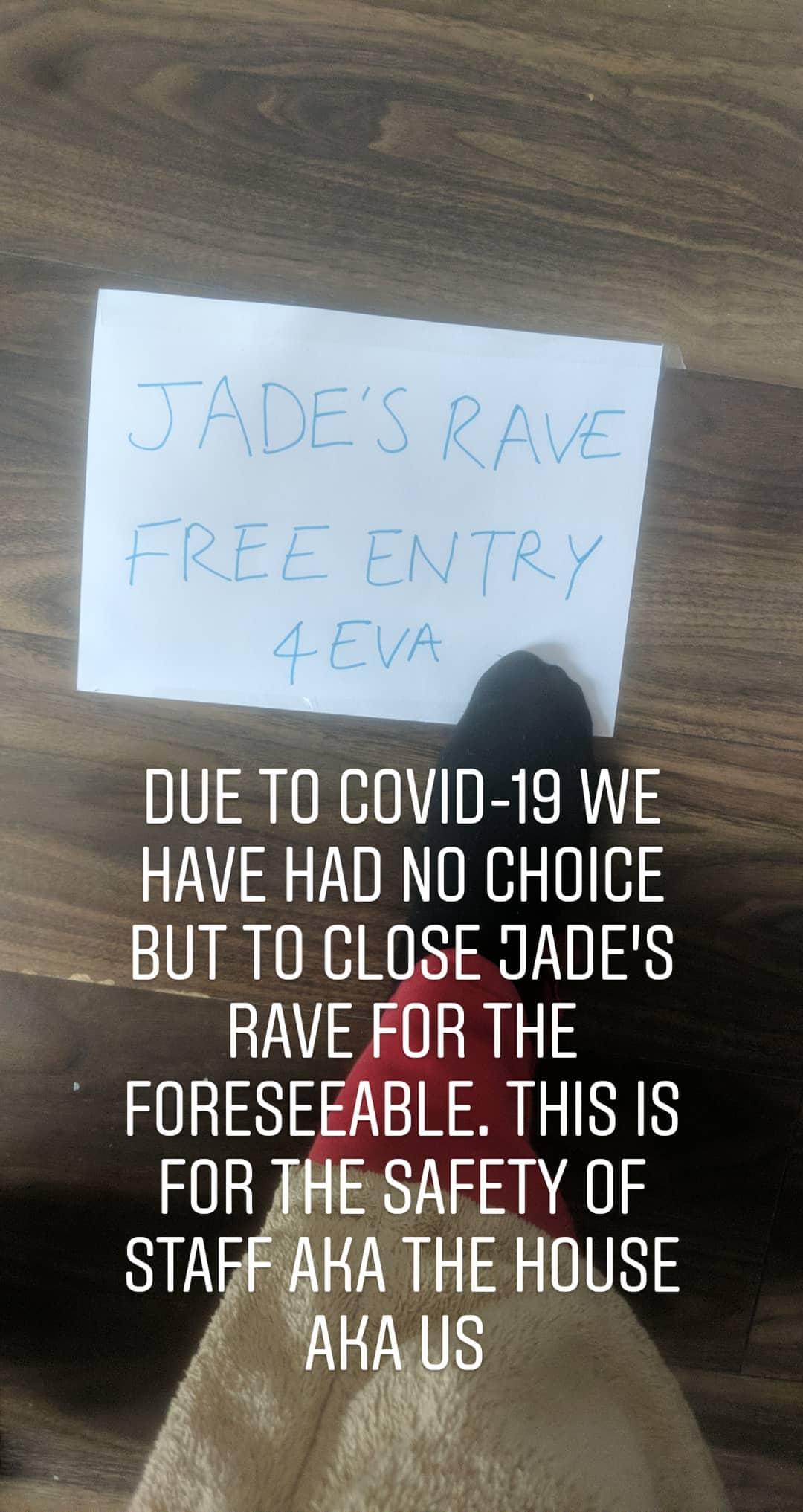 Founder of Keash hair-braiding salon (and party girl extraordinaire) Taiba Taiba was in charge of organising her flatmate's birthday. "The living room was Jade's Rave, the kitchen was the smoking area and we even put a sign on the toilet saying 'NO DRUGS ALLOWED'," Taiba says, explaining that it was all about getting into the mindset of actually being in a club. "When one of the girls started smoking in the living room by accident, I warned we'll be chucked out by the security guards," she laughs. Also joining the imitation game was London-based photographer Turkina Faso who transformed her living space into a red-lit French bistro. She even threw in a bit of Edith Piaf and a beret for good measure, before jumping on the essential video call with her closest friends and family. "I really needed to get tipsy during the Zoom marathon with friends from next door and overseas and go to sleep," she says, adding "I was happy, but a bit exhausted from the bad connection."
Though in many respects quarantine birthdays might not quite live up to what they were pre-pandemic, there's one definite point in their favour -- the cost. Depending on just how crazy you (or your flatmates) decide to splash out, you'll definitely save some cash this year. Instead of overpriced G&Ts and Ubers on a 2.3x surge, you've got a bottle of Sainsbury's own-brand spirits and a quick walk between your living and bedroom. The next-day hangover though? Some things never change. "Because Zoom is free, I didn't miss paying an arm and a leg to get into a London club," adds Josh. That doesn't mean you should forget your favourite local venue though. With many of them currently running crowdfunding campaigns, perhaps it's a good idea to pour some of that leftover birthday budget into next year's good times. That's the best thing about birthdays – there's always the next one.