Miu Miu AW20 was a nonstop erotic cabaret
In a soft pink neon-lit show space, Euphoria's Storm Reid opened a collection that evoked both gentle 80s glamour and the extravaganza of Weimar Germany.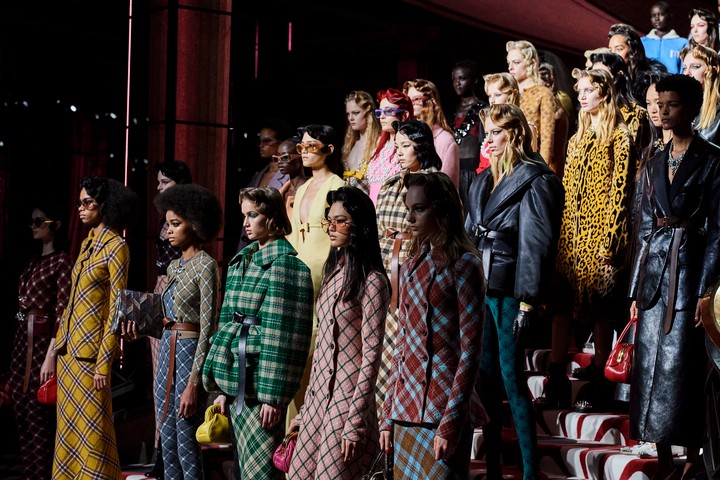 Photography Mitchell Sams
The Miu Miu show space was decorated in soft pink neon lights this season, casting a comforting glow over the final day of Paris Fashion Week. There were plush red velvet cinema chairs for guests to sit on and soft patterned carpet. The space had a gentle 80s glamour to it, all New Wave and New Romanticism, Art Deco and Weimar Germany.
It's easy to find parallels between those eras and now. In a season that has foregrounded, subverted and played with bourgeoise elegance on the catwalk, it's easy to feel isolated a little from the impending environmental, political, health catastrophe happening outside the fashion week bubble.
So Miu Miu made a point -- to a soundtrack of tunes from Cabaret, Lou Reed and David Bowie -- it was all 30s Berlin mixed with 80s Berlin, warm decadence set against the cold industrial outside world. All very non-stop erotic cabaret, glamour as salvation, the last moments of beauty against a backdrop of collapse, the last dance before the turmoil, "TOYING WITH ELEGANCE" as the collection as the collection was titled.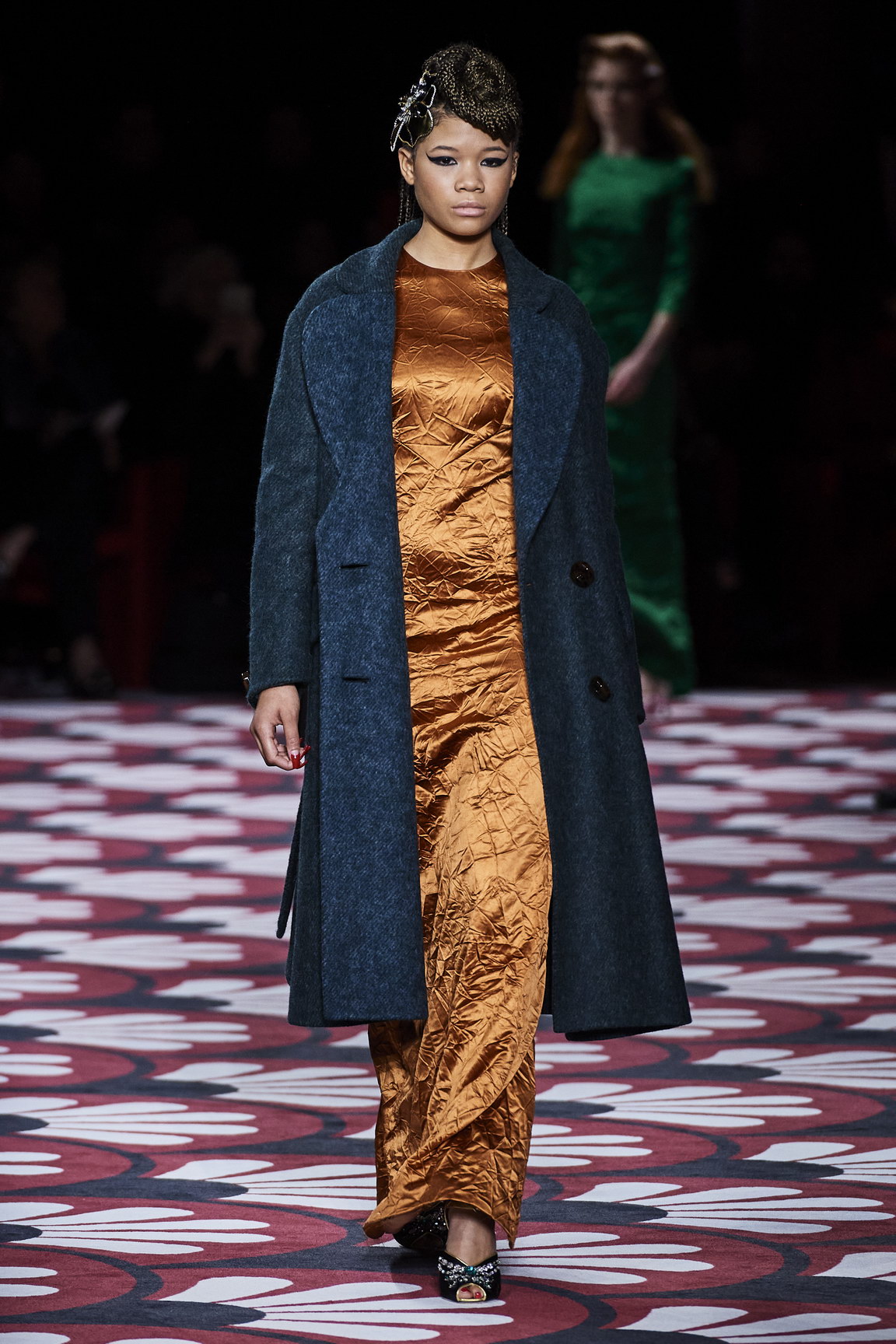 The show was opened by Storm Reid of Euphoria -- to bring those themes into the now, a hit show about teenage decadence -- descending the concrete stairs of Place d'Iena into the show space wearing a creased gold silk dress and wool overcoat. Her hair pin -- and all the show's jewellery in fact -- a replica of those owned by Miuccia herself.
Which is all to say that this was a collection of going out clothes, all sheer and sexy, full of animal prints, big coats, dresses heavily decorated and glistening in crystals, all paired with giant platform heels. It felt like the teenage daughters of the bourgeois women we've seen evoked in the runways this season -- from Saint Laurent to Chanel to Fendi -- borrowing their mum's old clothes and sneaking home in the early hours of morning. "Fashionable pleasure and the pleasure of fashion," the show notes suggested, "excitement discovered through the extreme." And this collection felt extremely exciting.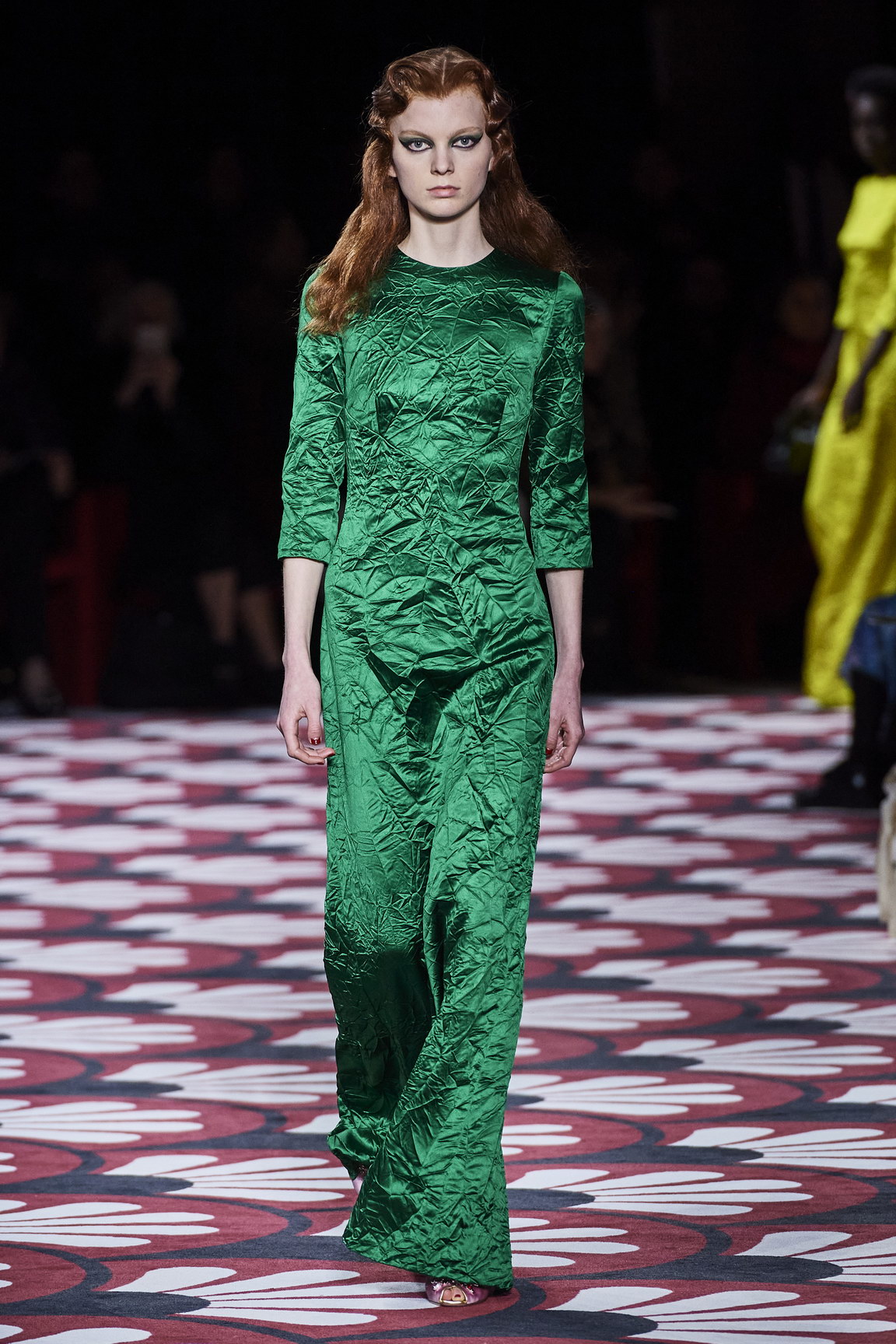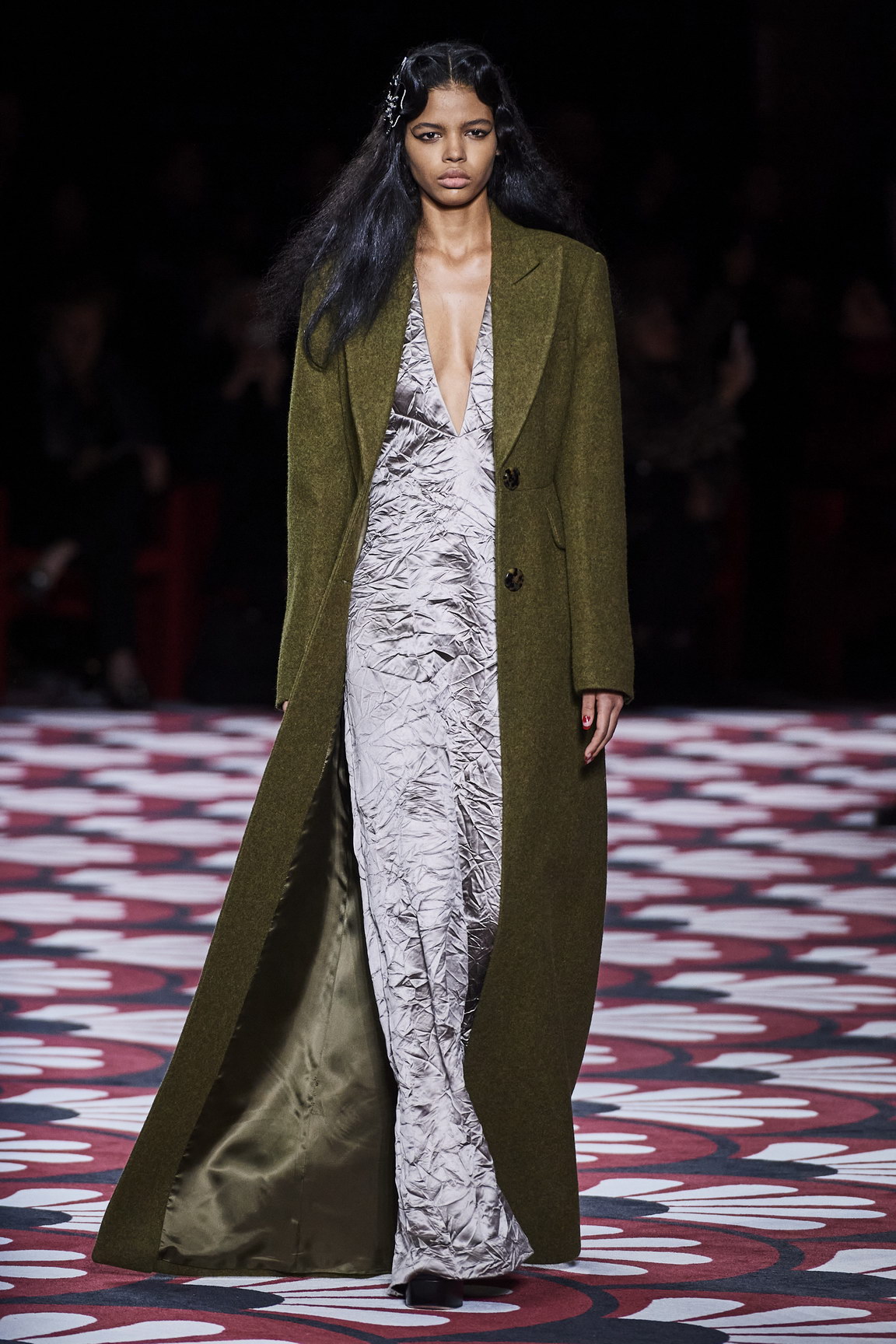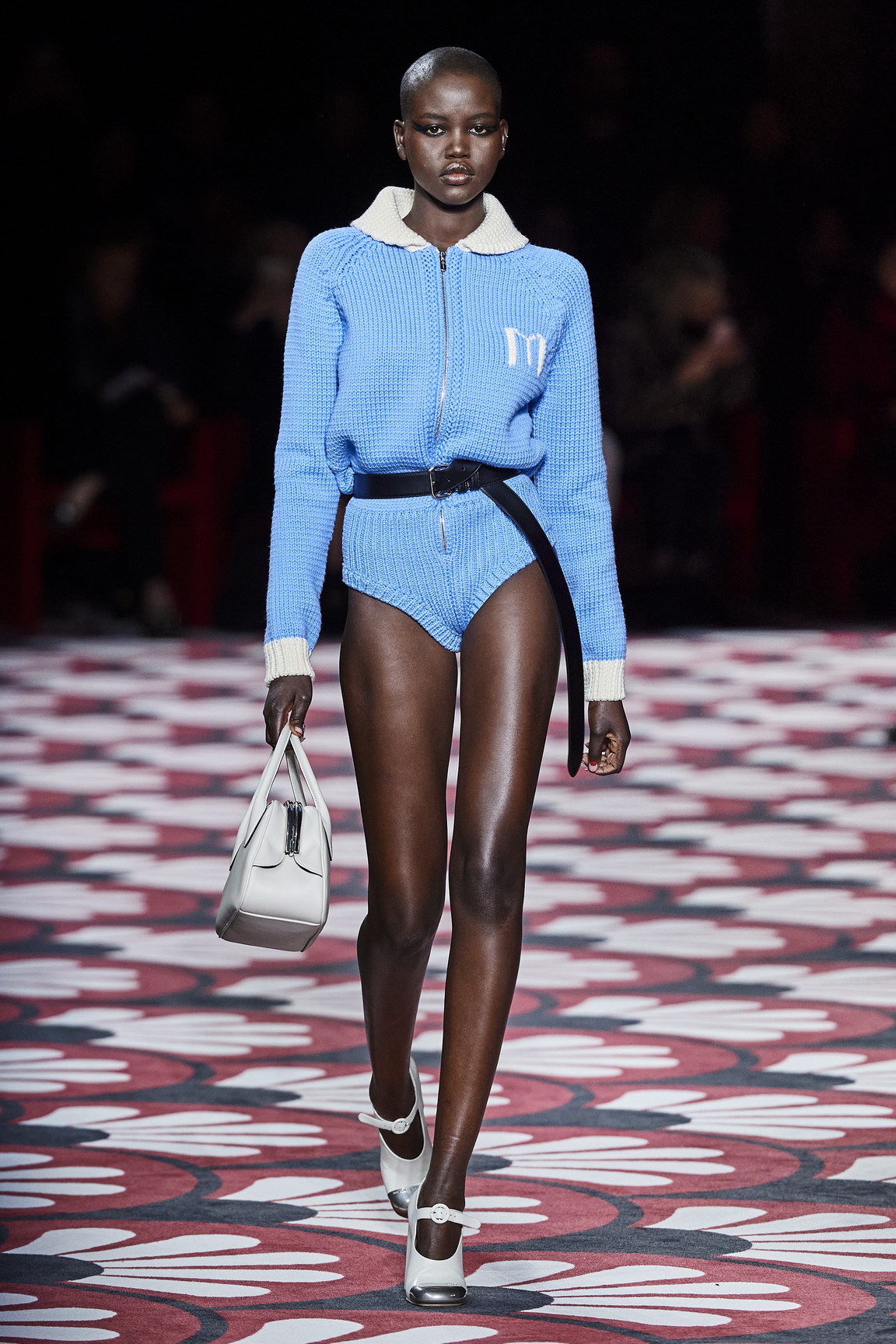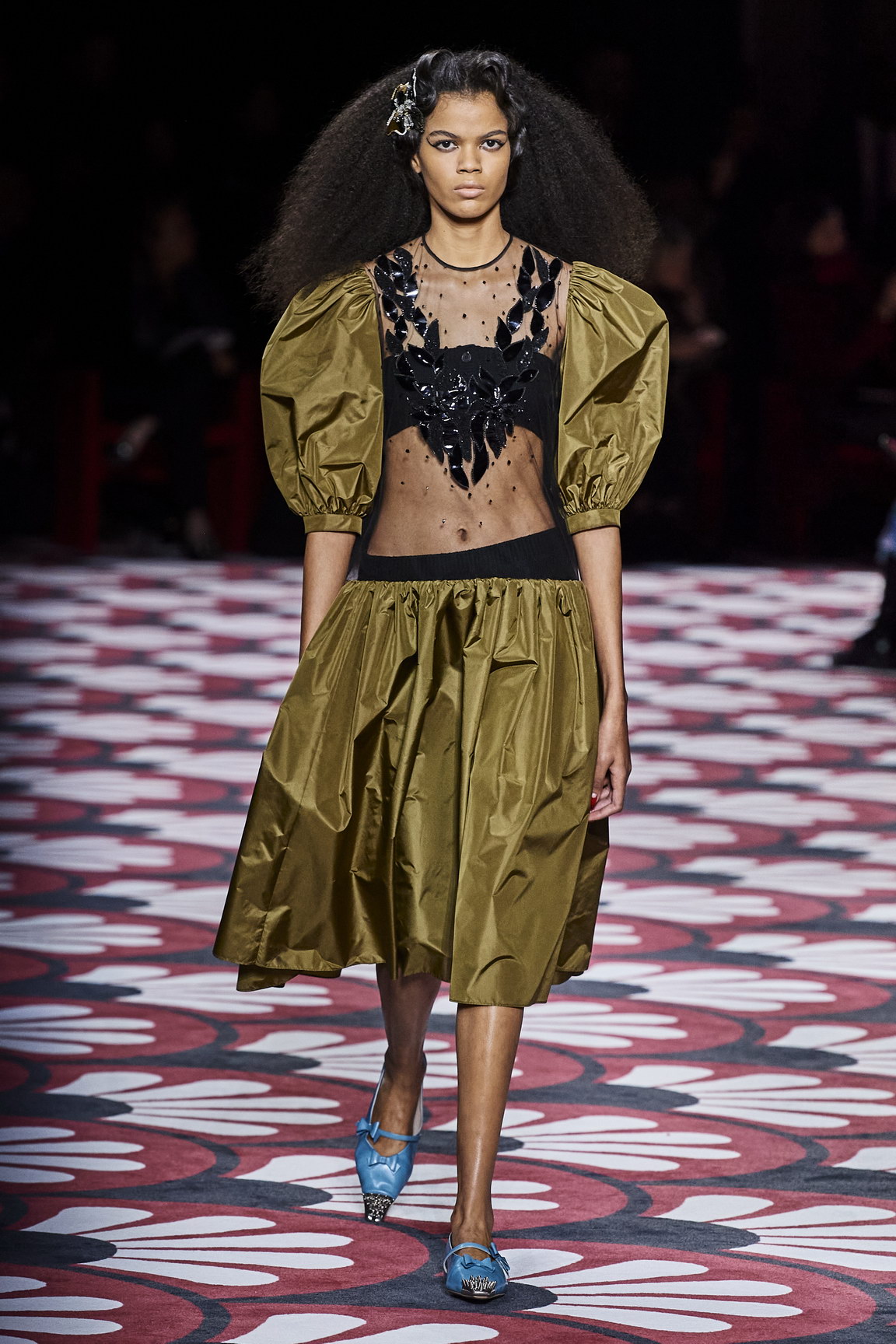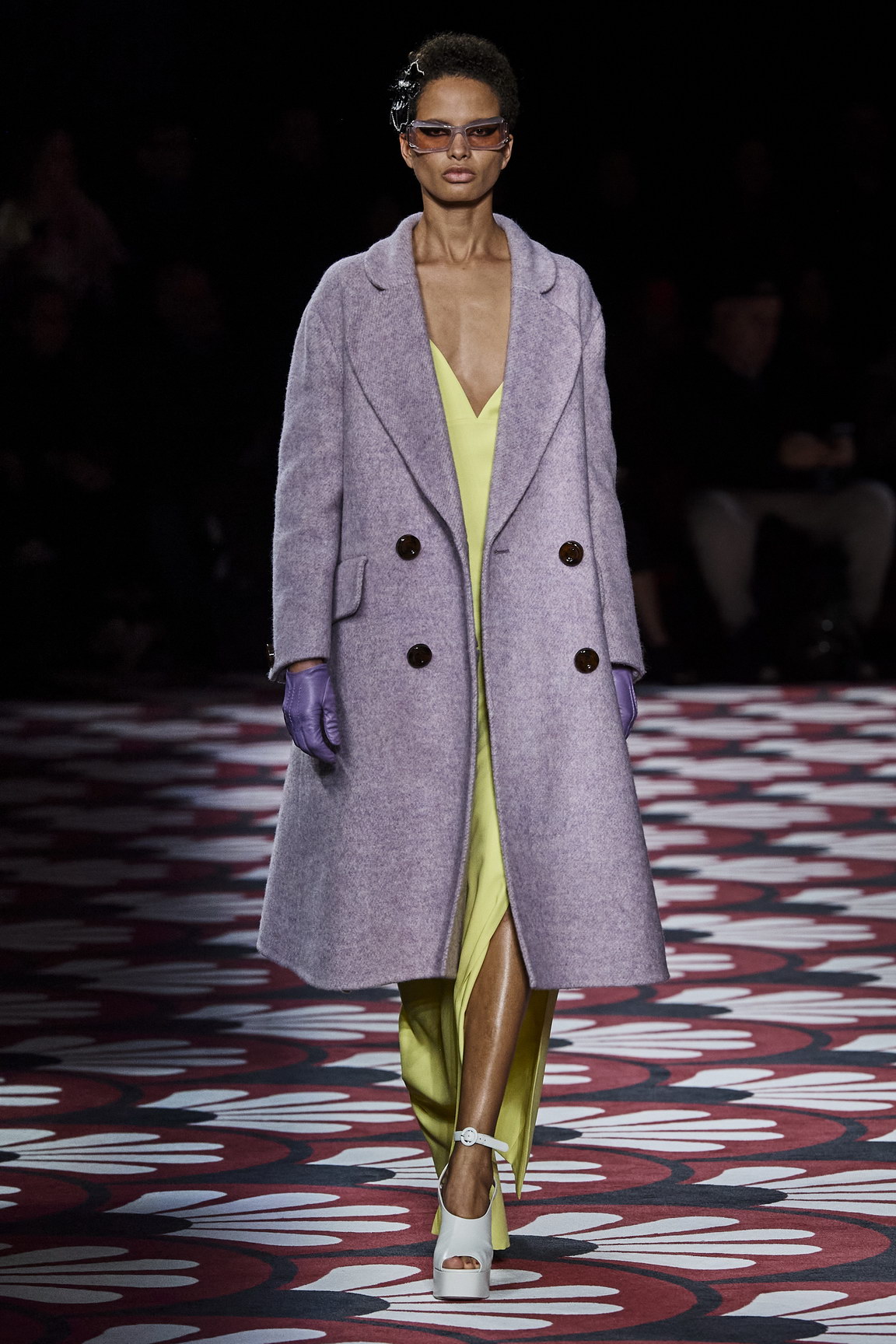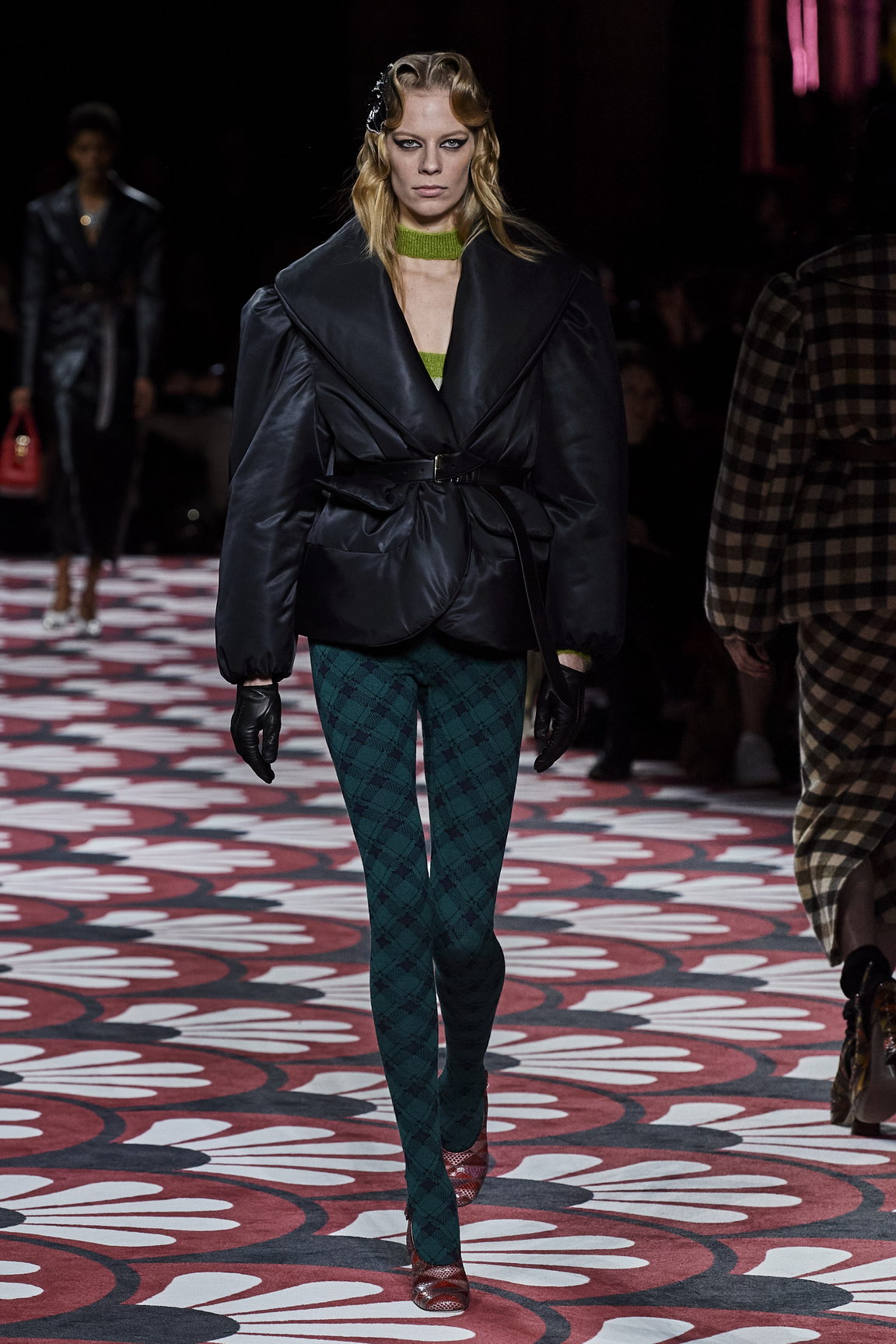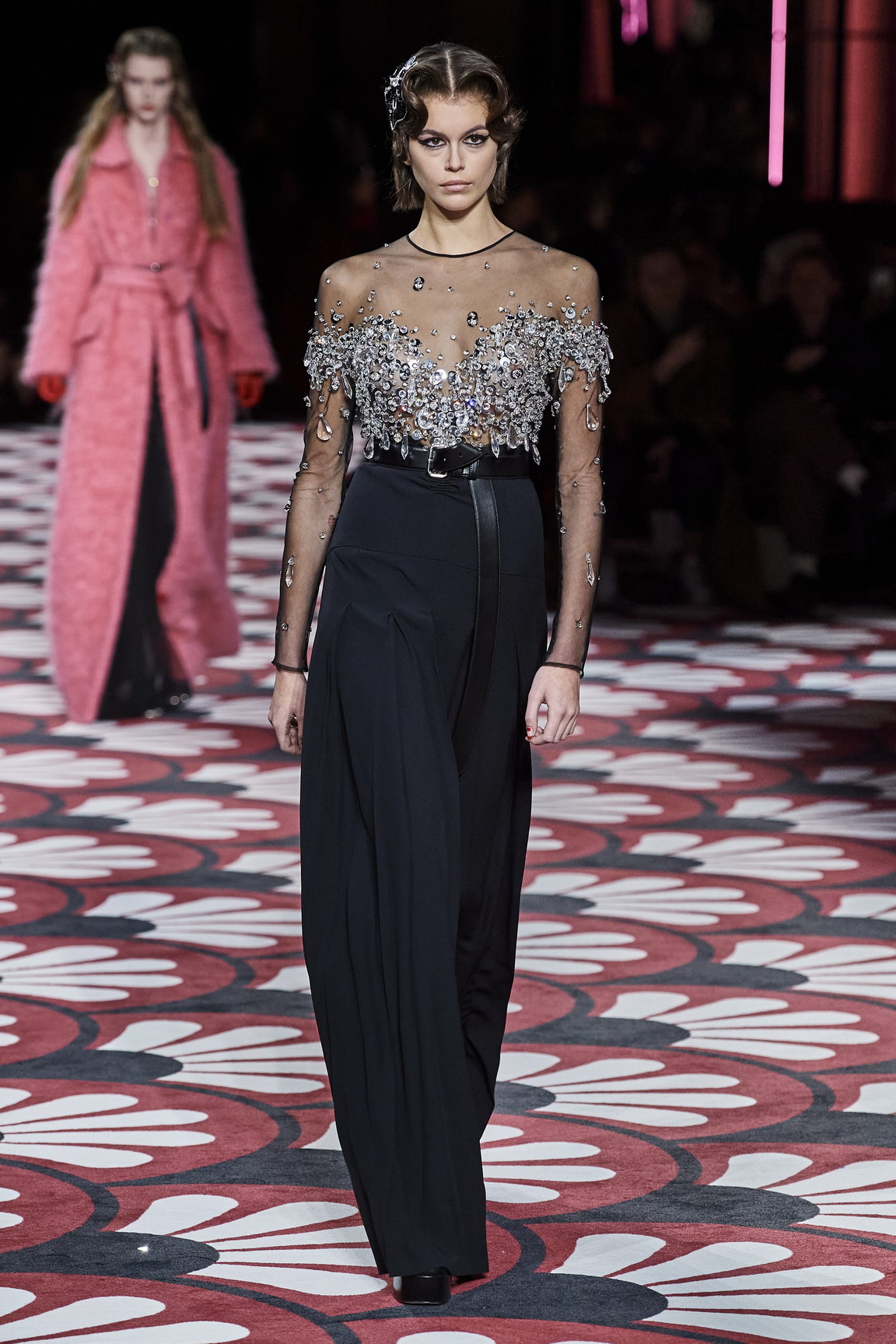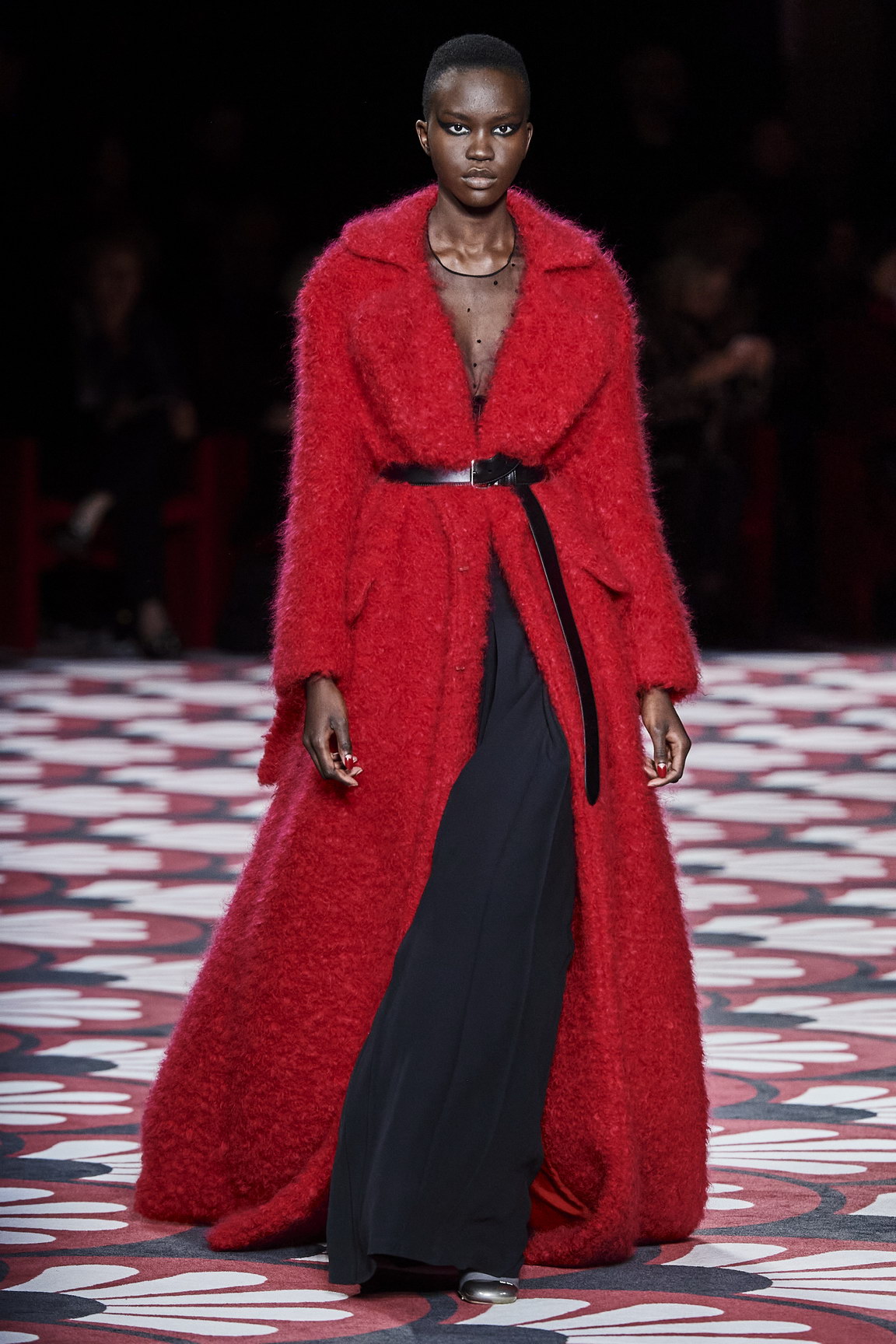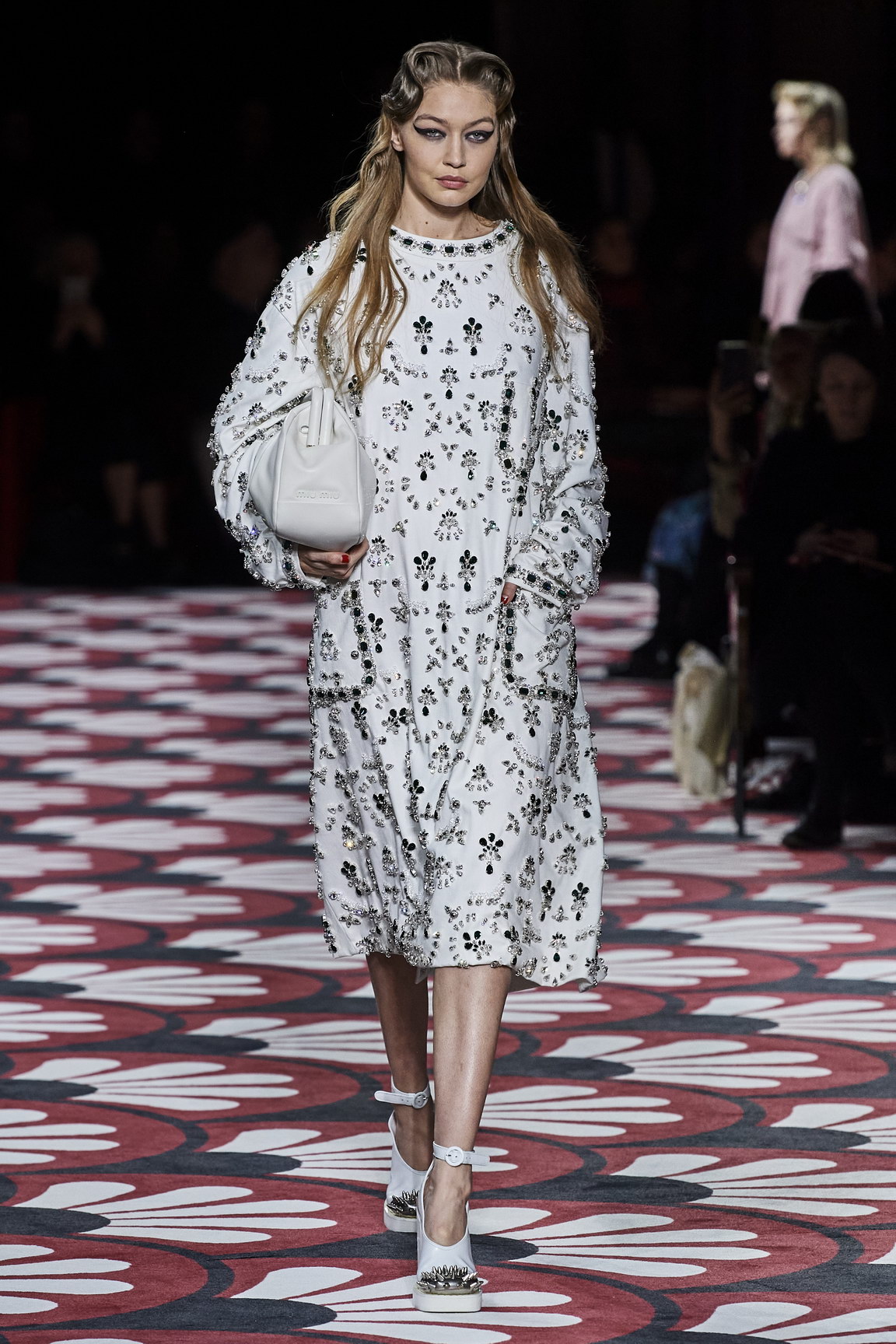 Credits
---
Photography Mitchell Sams