Arthur Jafa photographs his friends, inspirations and collaborators
A selection of portraits by the groundbreaking artist and cultural commentator from his guest-edited winter 2021 issue of i-D.
|
08 December 2021, 8:00am
Photography Arthur Jafa
This story originally appeared in i-D's The Darker Issue, no. 365, Winter 2021. Order your copy here.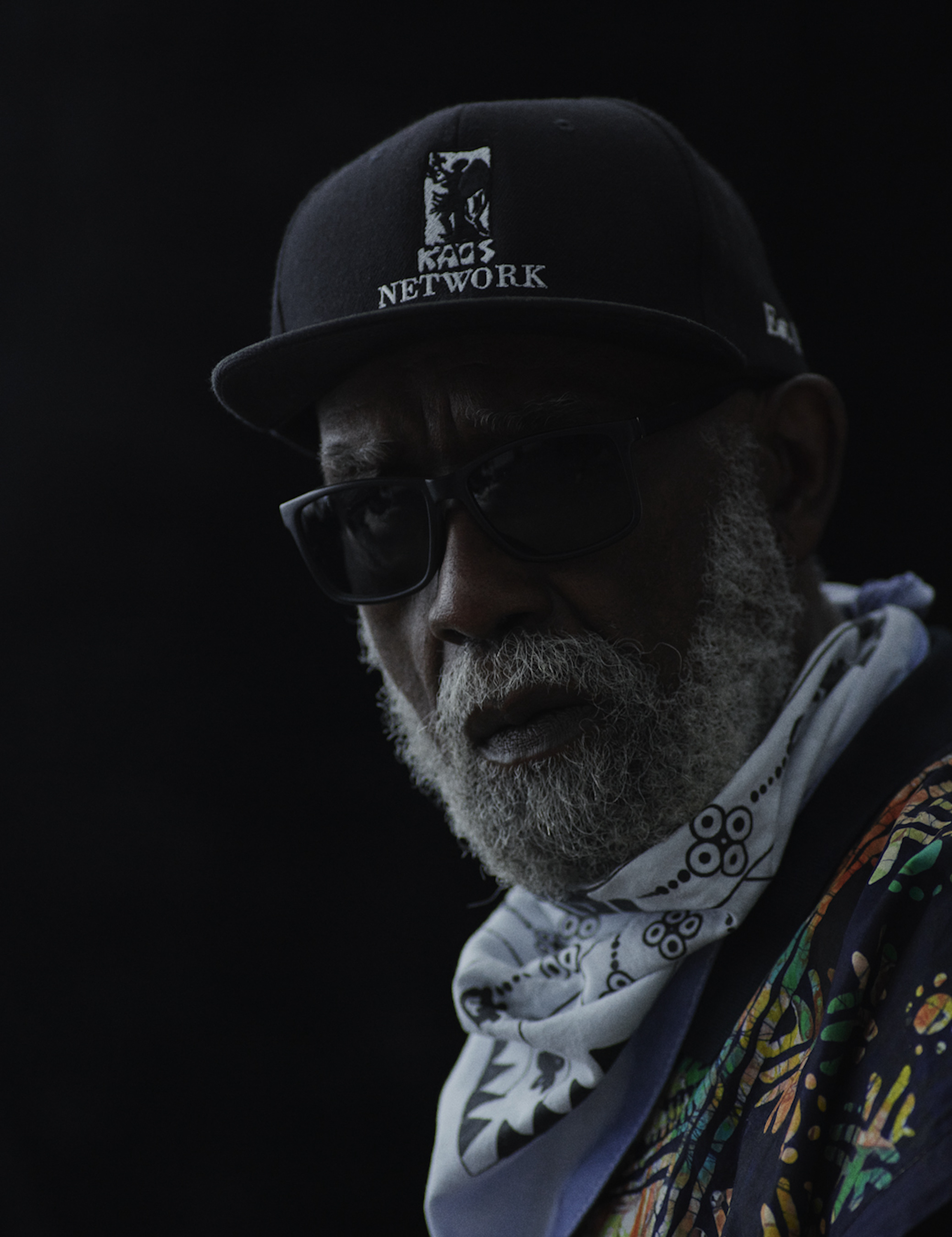 Ben Caldwell
Ben Caldwell is an American filmmaker. He began his career while drafted and serving in Vietnam, taking photographs of his fellow soldiers. He studied film alongside Charles Burnett and Julie Dash at UCLA, and became an integral part of what became known as the LA Rebellion, a cinema movement that focussed on telling Black stories. In 1984, he founded KAOS Network, a community arts centre in South Los Angeles.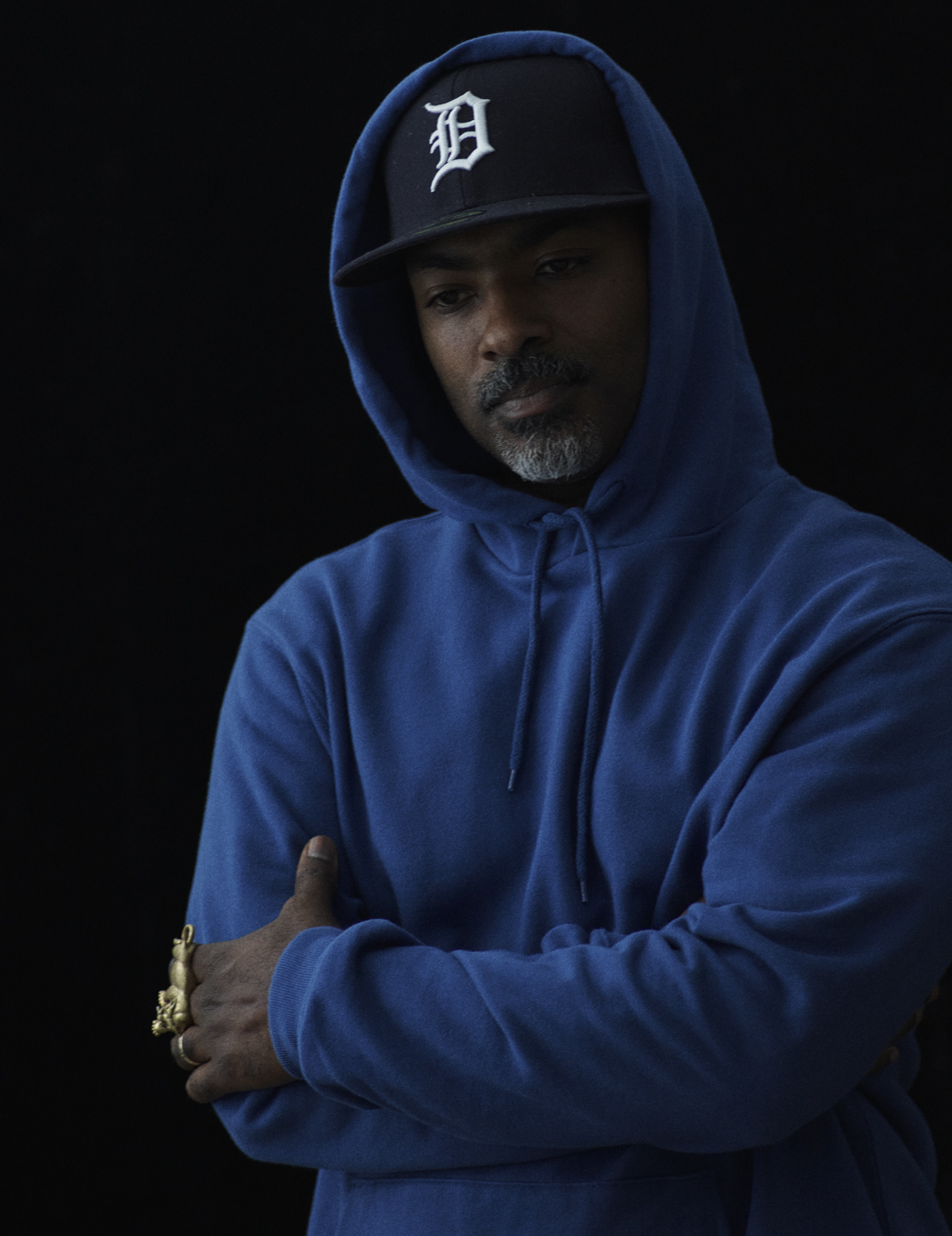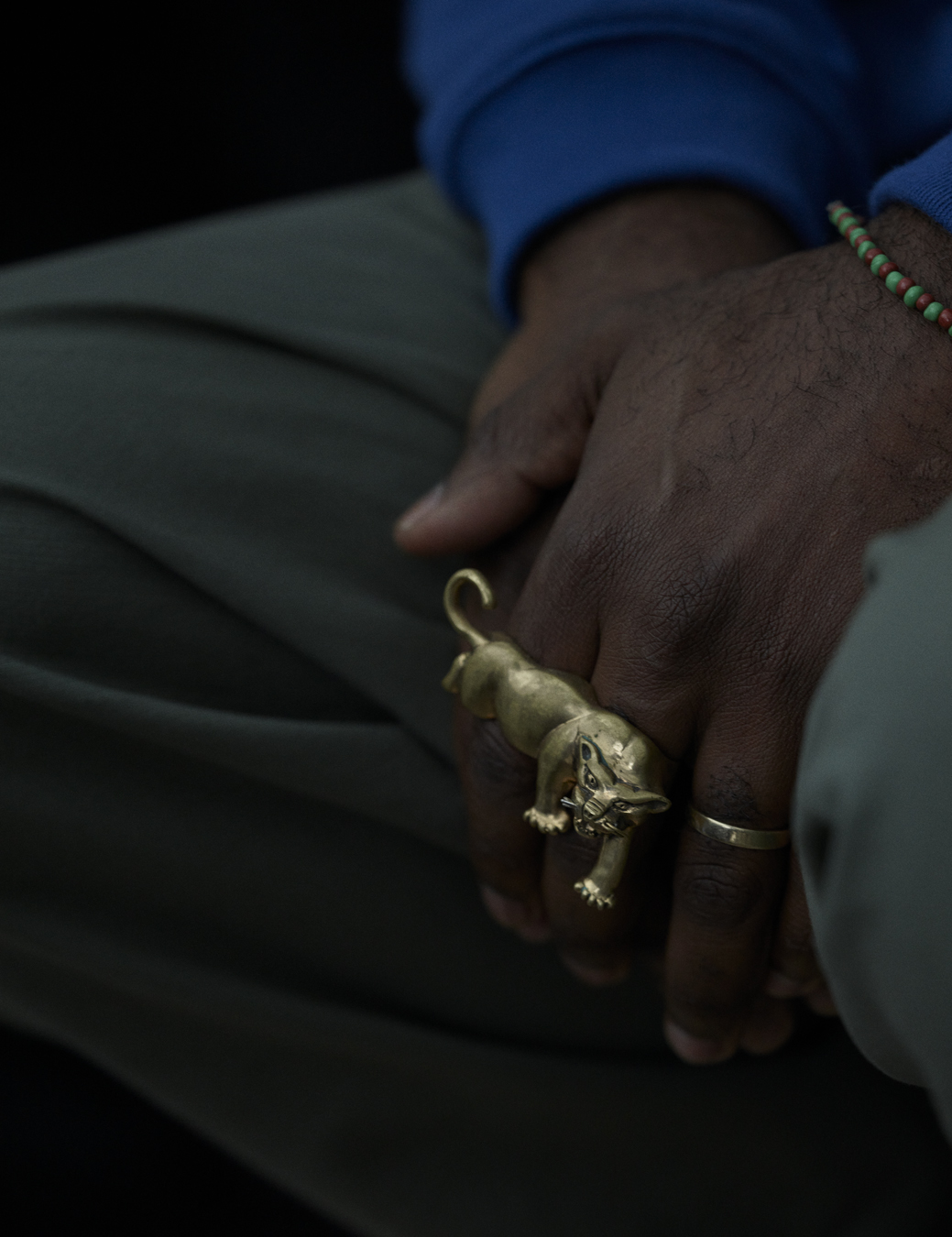 Kahlil Joseph
Kahlil Joseph is an artist and filmmaker originally from Seattle, Washington, and lives in Los Angeles, California. He helps run the Underground Museum with his wife and sister-in-law.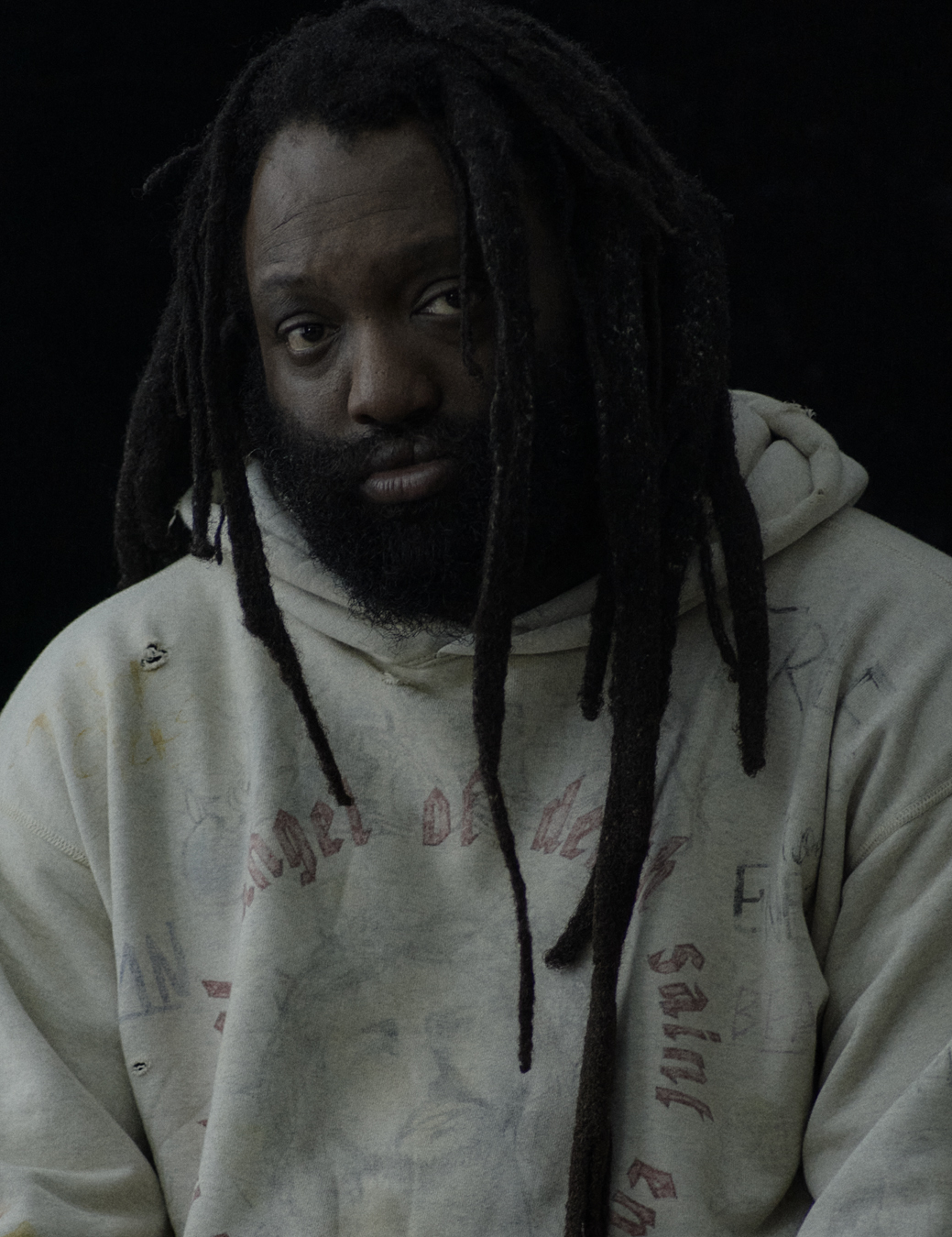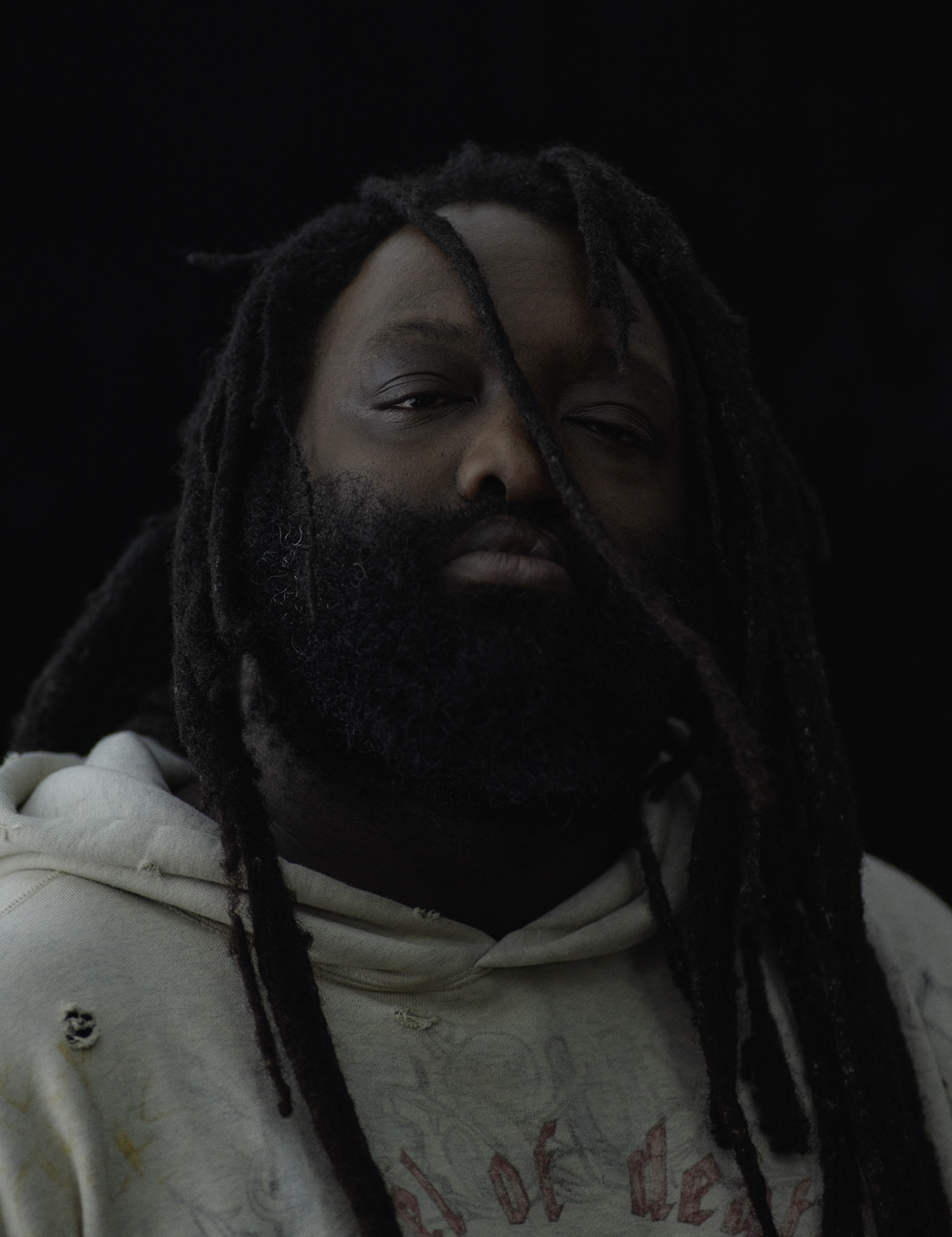 Tremaine Emory
Tremaine Emory has emerged as one of the most distinctive voices in fashion in recent years. Hailing from New York via Georgia, and previously based in London, Tremaine's unique vision spans multiple platforms. A masterful storyteller and communicator, in both his collaborations with Acyde, under the banner of No Vacancy Inn, and with his own Denim Tears label, he has lent his distinctive voice to collaborations with New Balance, Off-White, Levi's and, most recently Champion.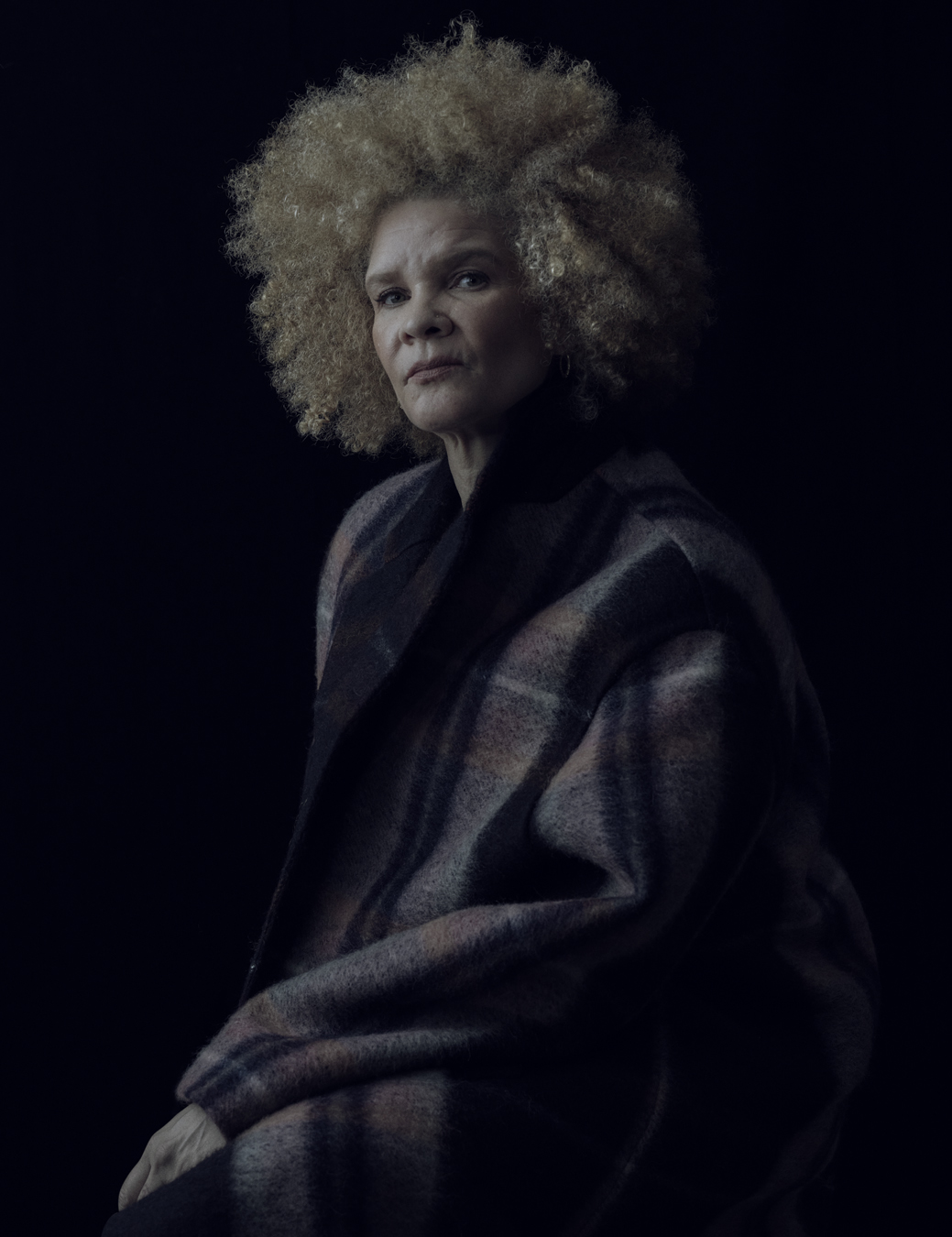 Michaela Angela Davis
Michaela Angela Davis is a writer and former magazine editor. She was the founding fashion director for Vibe and has served as the associate fashion editor for Essence and editor-in-chief of Honey. She recently co-wrote the New York Times bestselling memoir, The Meaning of Mariah Carey.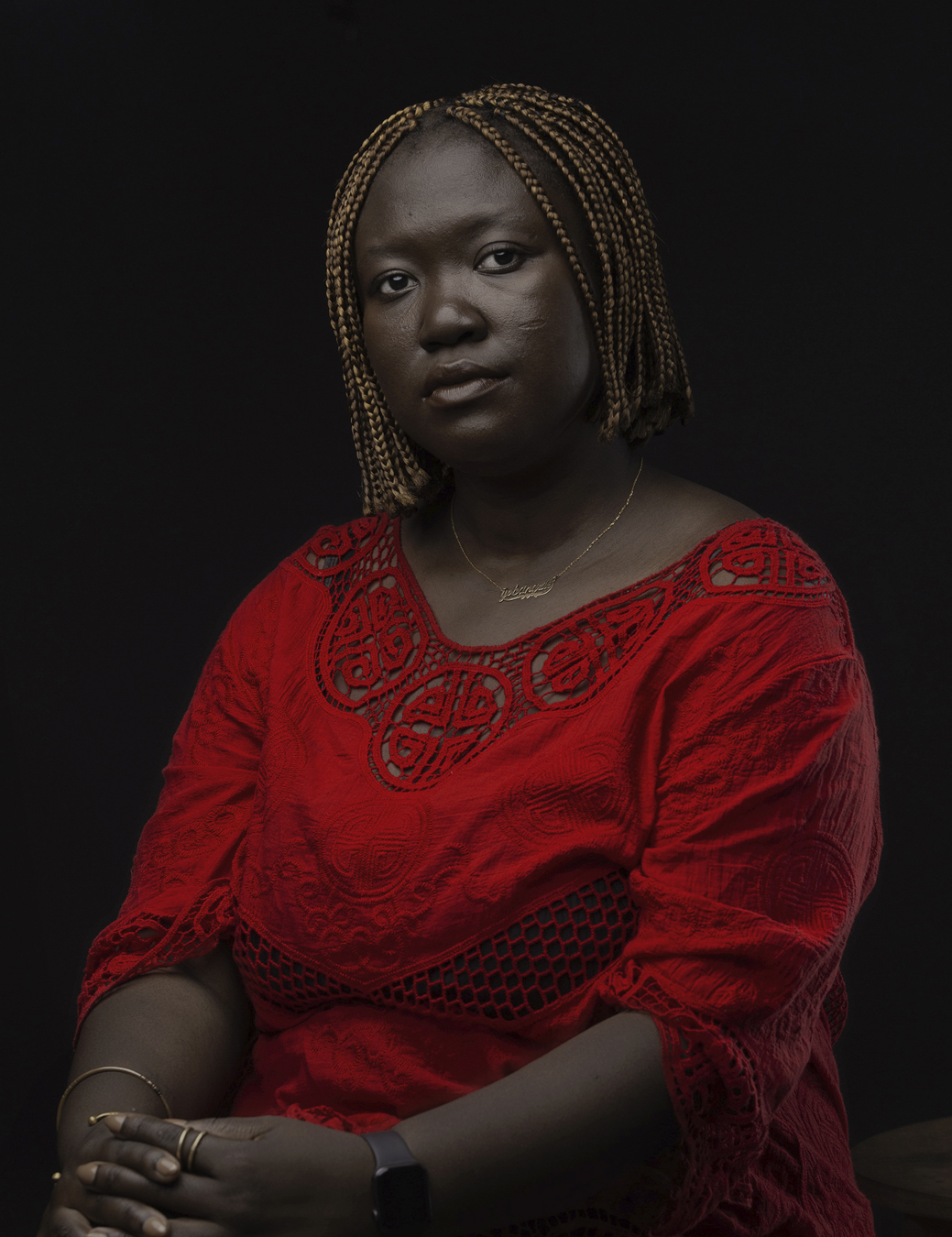 Nuotama Bodomo
Nuotama is a thinker and filmmaker currently based in Northern Ghana. The threads discussed below weave into her studio practice, Mothertongue, which explores African indigenous knowledge systems as a gateway to speak from her truest voice – beyond the spoken, the written or the heard.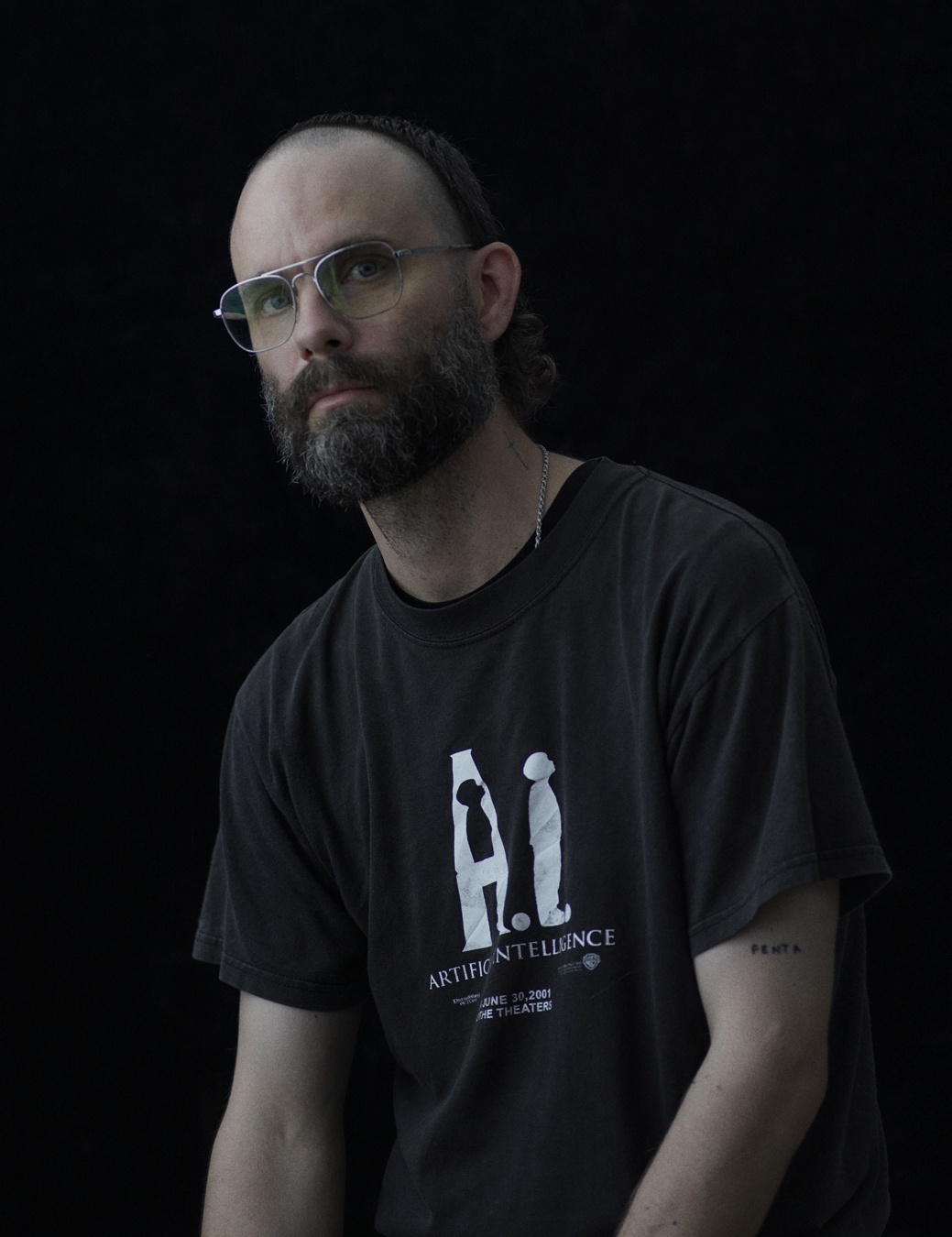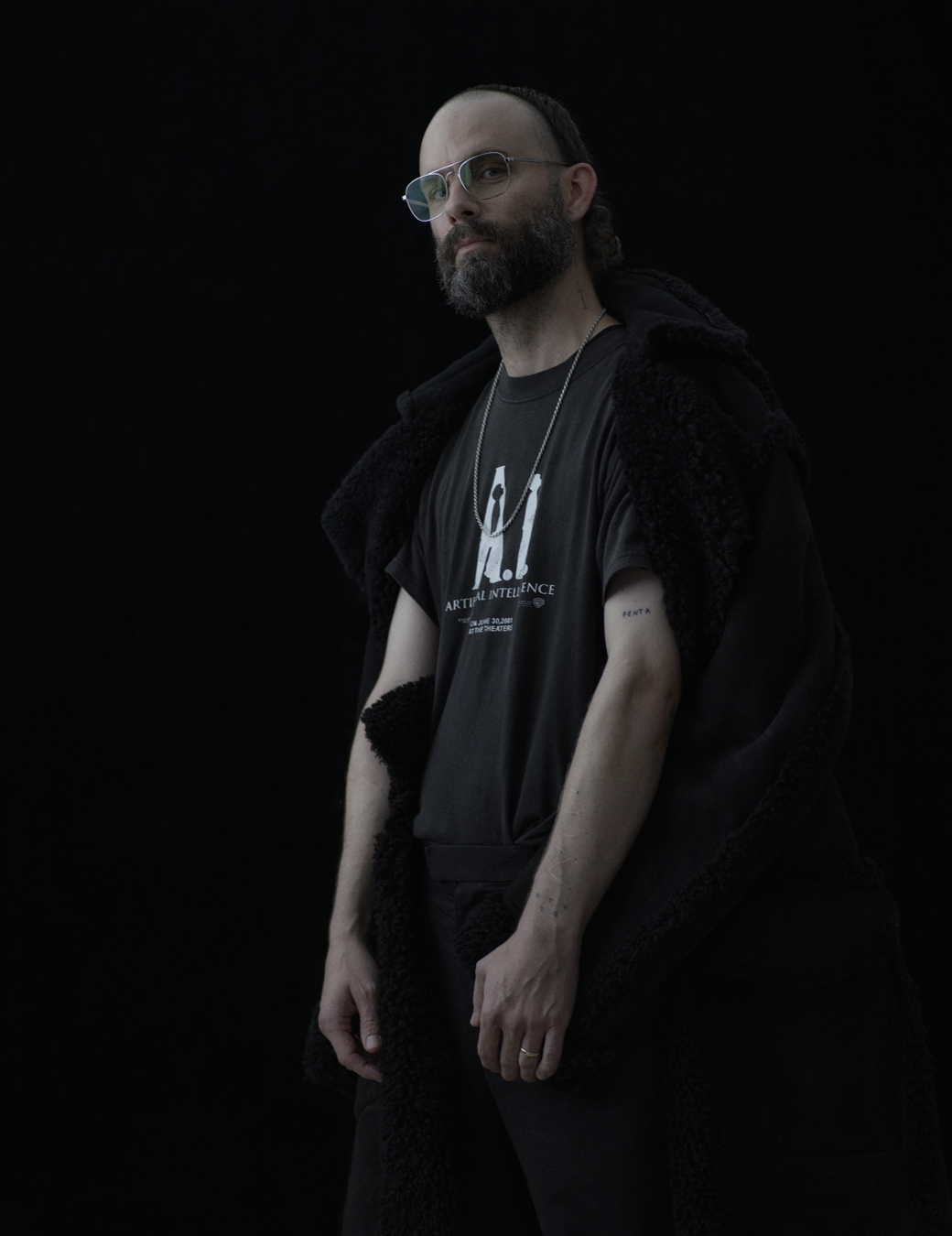 Jon Ray
Based in Los Angeles, Jon Ray is a multidisciplinary artist and a close collaborator of Arthur Jafa. In Ray's works, he surveys the role of artificial intelligence, and how uncanny new technology speaks to, denies, or even prophesizes our personhood. He and his partner, the sculptor Isabelle Albuquerque, formed the music and performance duo Hecuba, which became a study in both their duality and singularity; the duo also helped design the "anti-monograph" exhibition text to accompany Jafa's 2017 show, A Series of Utterly Improbable, Yet Extraordinary Renditions.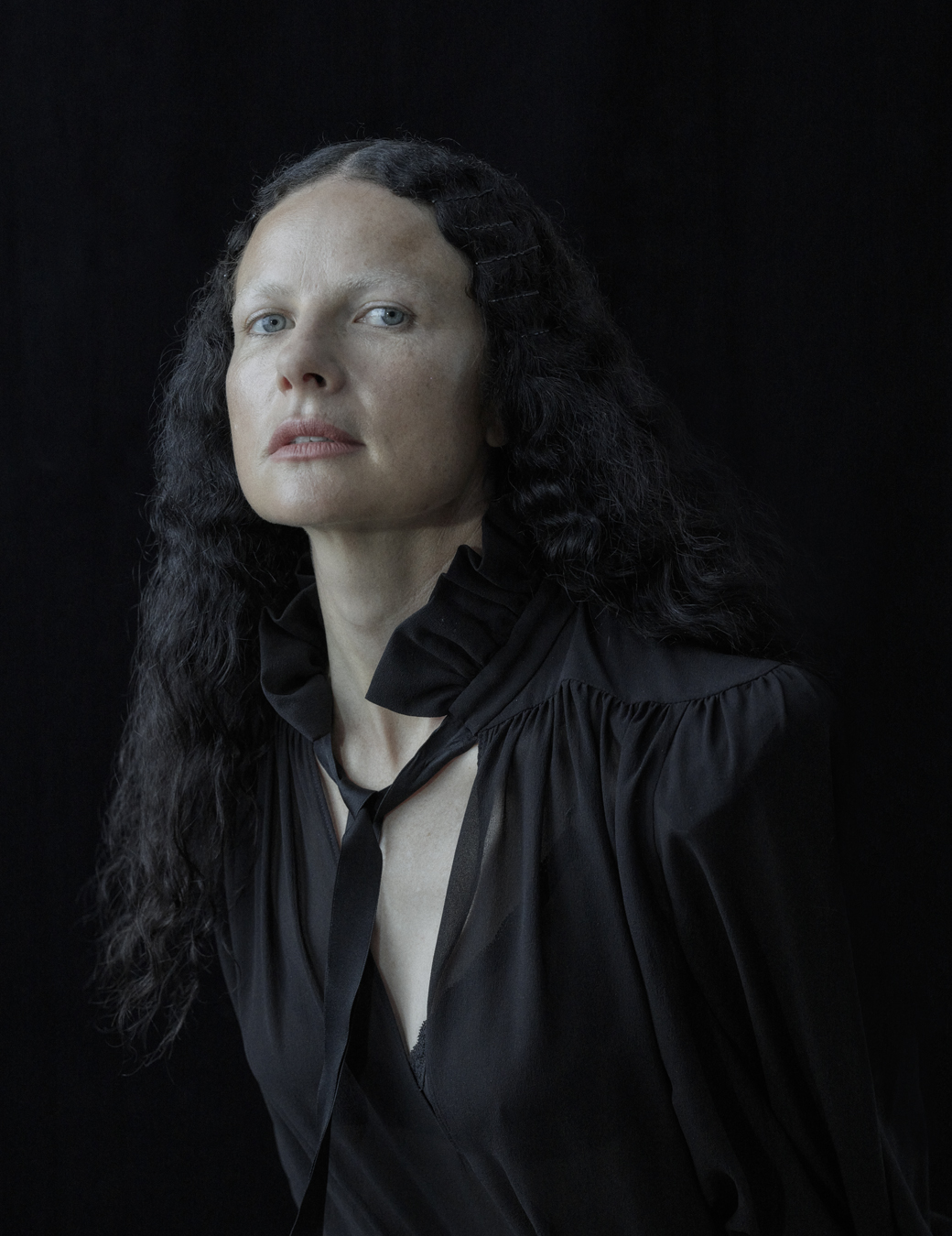 Isabelle Alburqueque
Born in LA in 1981 and graduating from Barnard College in New York in 2003, Isabelle Albuquerque has since returned to her native Los Angeles where she co- directs Osk: an artist's studio that explores the possibilities of artificial intelligence and collaborative practice. She also previously acted as one half of the LA-based music and performance duo, Hecuba. In recent years she has turned to sculpture and material practice as her primary means of creative production. While working with Arthur Jafa on the design of the exhibition text for A Series of Utterly Improbable, Yet Extraordinary Renditions in 2016 – and following the widespread social unrest that erupted in response to Donald Trump's election – she hunkered down in a small public bathroom within a strip-mall in Chinatown, and began to feverishly sculpt breasts, phalluses and faces.
Credits
---
Portraits of Ben Caldwell, Kahlil Joseph, Tremaine Emory and Jon Ray
Photography Arthur Jafa
Fashion director Carlos Nazario
Hair Fesa Nu the Hair Poet
Make-up Alana Wright using Shiseido at The Canvas Agency
Photography assistance Gary Axness and Cris Ian Garcia
Digital imaging technician Chris Nowling
Fashion assistance Raymond Gee
Production Mason Marchand and Judah Lawson
Casting director Samuel Ellis Scheinman for DMCASTING
Portraits of Michaela Angela Davis and Isabelle Alburqueque
Photography Arthur Jafa
Fashion Janae Roubleau
Hair Nikki Nelms
Make-up Autumn Moultrie at The Wall Group using Pat McGrath Labs
Photography assistance G Askew, Cris Ian Garcia and Coy Gutierrez
Hair assistance Jordana David
Executive production Melinda Nugent
Line production Amanda Leya Andrews
Production coordinators Kaley Pearce
Production assistance Maryam Eldeeb, Alex Jeter and Anthony Corleto Casting director Samuel Ellis Scheinman for DMCASTING
Portrait of Nuotama Bodomo
Photography Abdul-Haqq Mahama
Casting director Samuel Ellis Scheinman for DMCASTING