Photographs courtesy of Balenciaga
An exclusive look at Balenciaga's Lost Tape: What's in Fashion?
Your one-stop-shop for this week's fashion news to know.
|
10 December 2021, 6:13pm
Photographs courtesy of Balenciaga
Since we're so close to Christmas, and you've all been SO good this year, we've decided to start dishing up the really good stuff. Just how lucky you are, my dears! This week, it's grandes Maisons galore, with a quadruple-whammy of fashion's greatest heavyweights dropping real gifts of collections. From Balenciaga to Bottega Veneta, Chanel to Dior, the biggest brands around gave us all we could ever wish for, from Beat Generation chic to late 90s nostalgia, exquisite handcraft to poppy staples. We even caught up with Pharrell for you all. Beyond the names in bright lights, though, this week also brings exciting dispatches from arguably the most Christmassy region on earth, the Nordics! From Oslo, there's the latest regarding the legacy of Elise By Olsen's legendary Wallet magazine, and from Copenhagen, an introduction to the name to look out for during the city's fashion week in February – all news well worth raising a mug of gløgg to! Here's what's in fashion.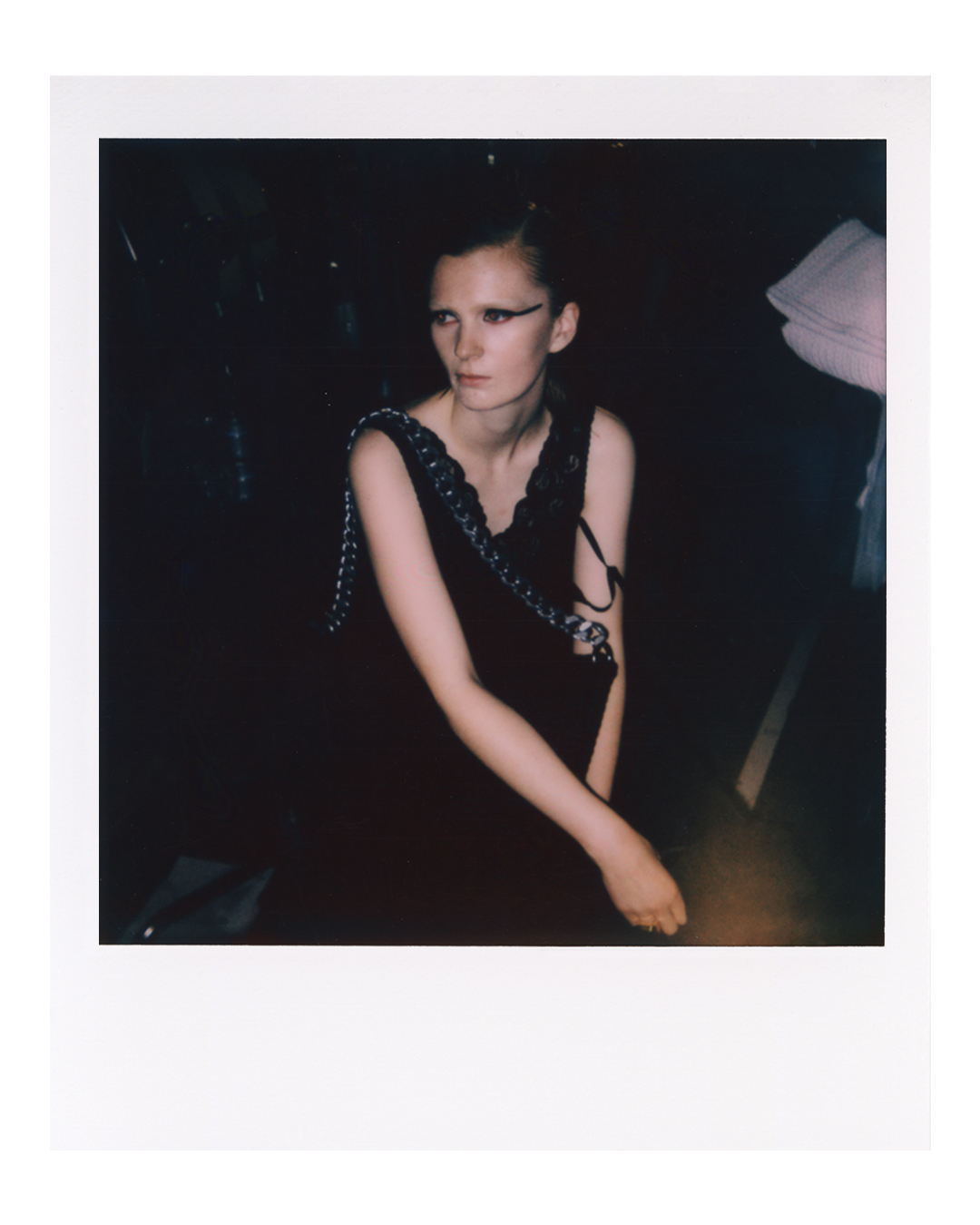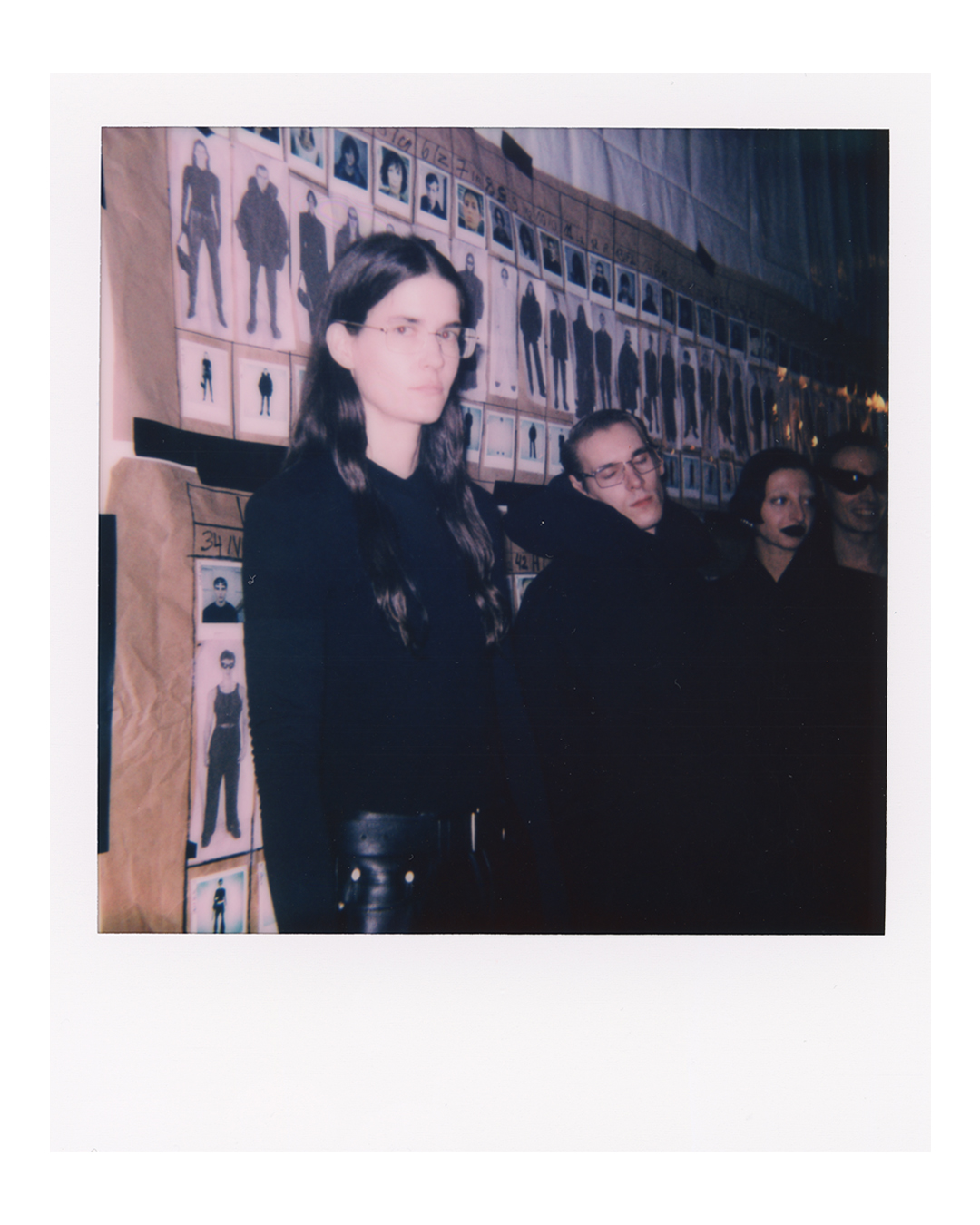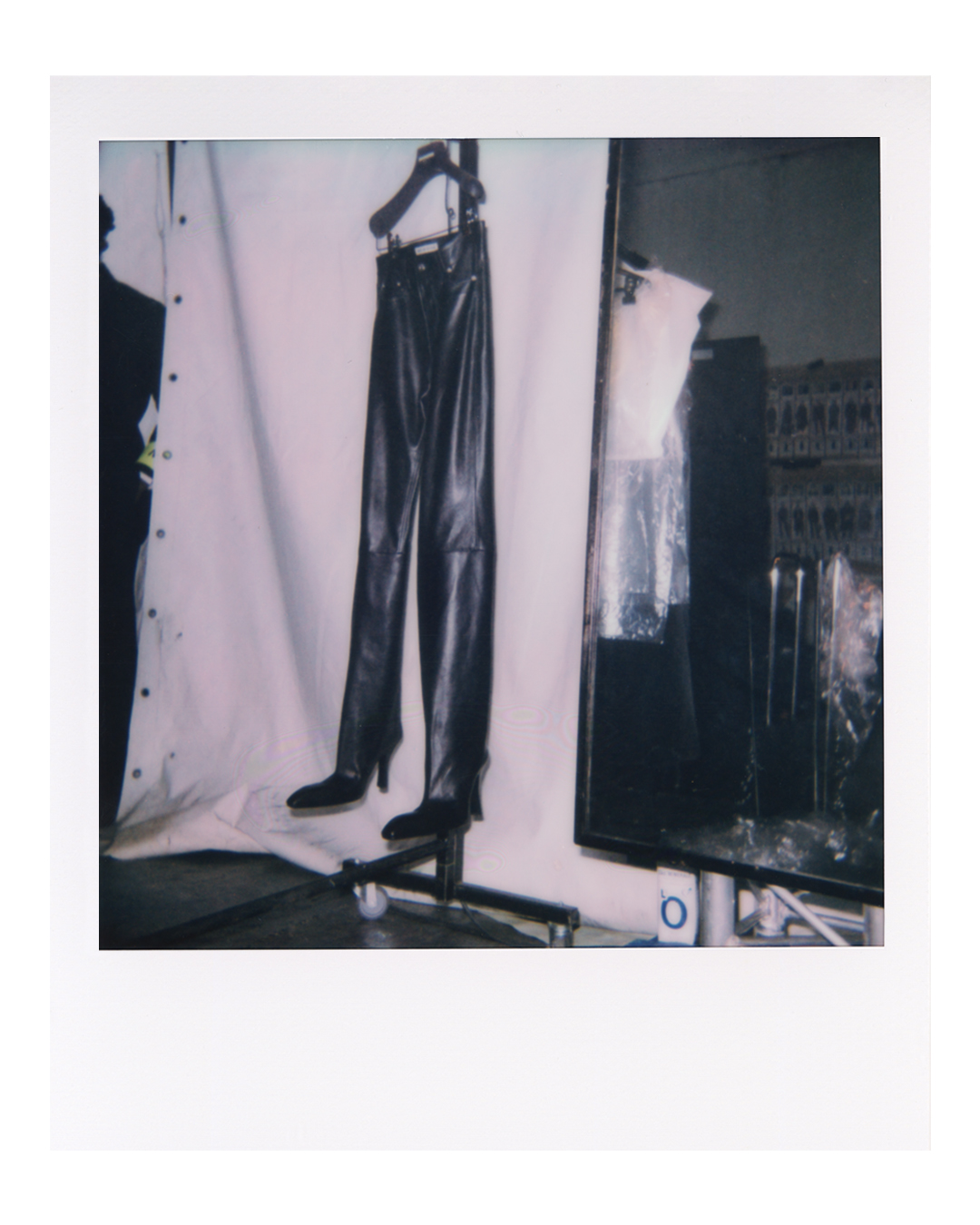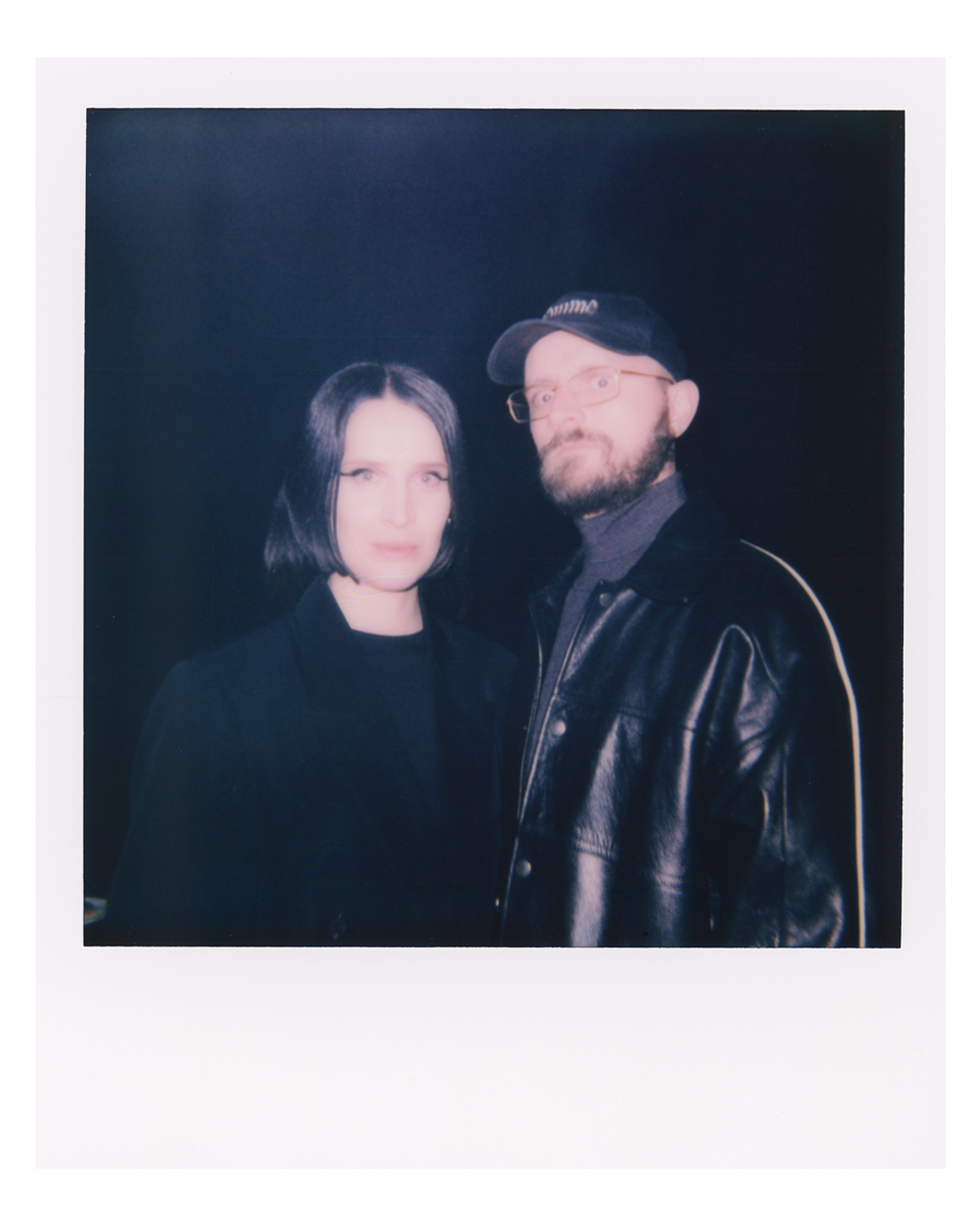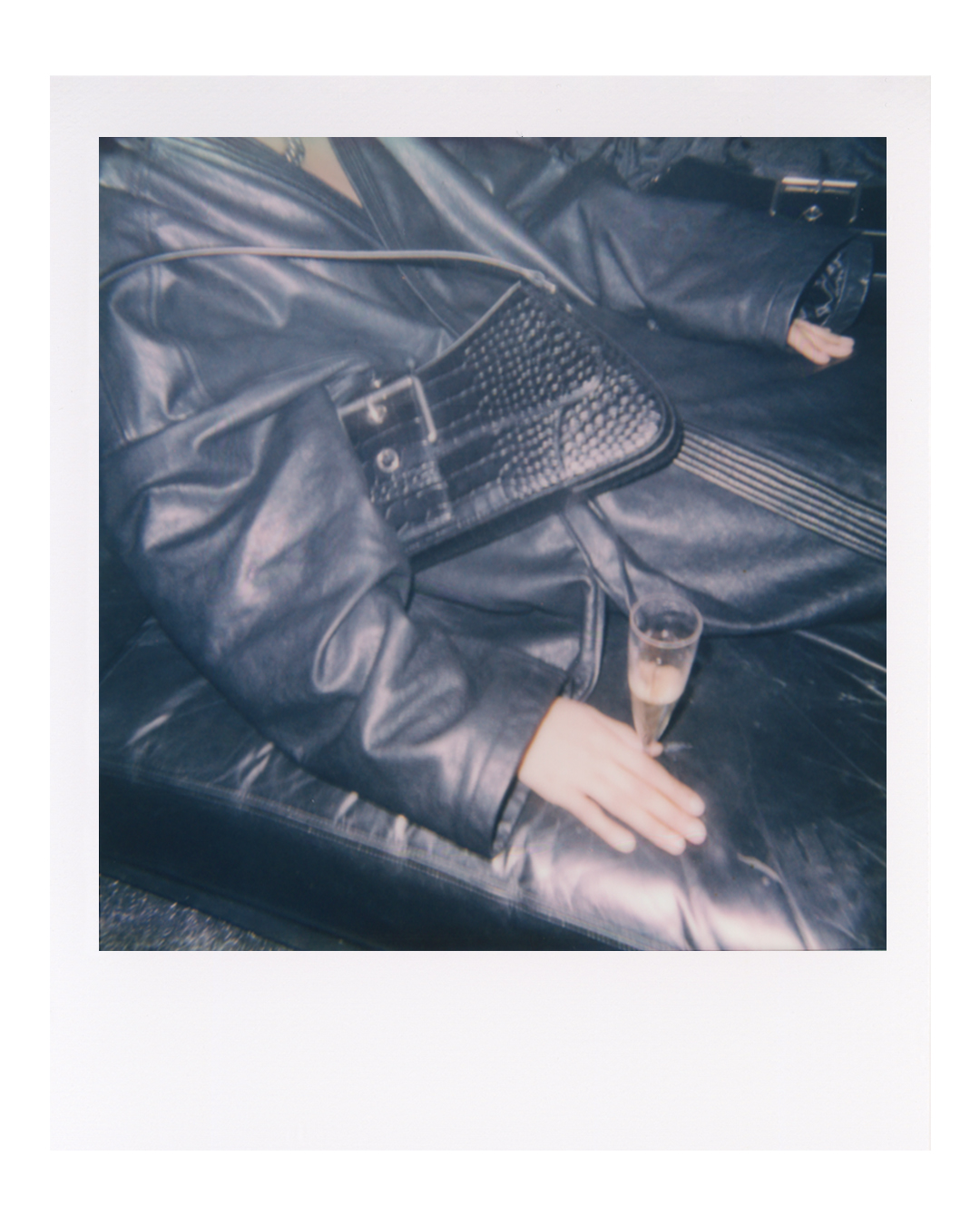 Balenciaga's The Lost Tape is 90s Fashion like you've never seen it before
First things first: Balenciaga's creative director has a new single moniker. A statement from the brand issued the announcement that from now on, Demna will be known as just that (à la Madonna or Prince or Sade) in order to "distinguish an artist title from a birthname and therefore separate creative work from personal life". All hail Demna! It's the kind of deliciously dramatic move that wouldn't be out of place in the 90s, a time when fashion was at its most fabulous, and it's entirely befitting of a designer who has continually demonstrated his ability to work as an artist. Whether it's computer games, red carpets, cartoons, cross-conglomerate collaboration, or haute couture, Demna has clearly been thinking about the way he shows his clothes, and what fashion can look like — and indeed mean — in our increasingly digitised world. It's what makes Balenciaga one of the most truly entertaining brands to bare witness to.
The latest medium of communication is The Lost Tapes, a video directed by Harmony Korine that documents a top-secret show as if it happened way back in the 90s, long before instant-gratification of iPhones and social media. Think lo-fi, homemade VHS footage of celebrities such as Isabelle Huppert and Naomi Campbell taking on personas of hyperbolic couture clients, a frenzied scrum of paparazzi outside the show, models smoking backstage, and a pixelated catwalk show in a warehouse. "It recalls a time when clothing that was alive with raw ideas—anti-fashion, deconstruction, and monochromatic minimalism—could be found anywhere from an industry spectacle to the active underground," as the show notes put it (to be found in a press portal designed to resemble a Y2K website). Honestly, we could go on and on (if you really want a deep dive into Demna's Balenciaga, read this) so instead, just put aside 10 minutes, watch it for yourself and revel in the grainy polaroids exclusively taken for us by . OA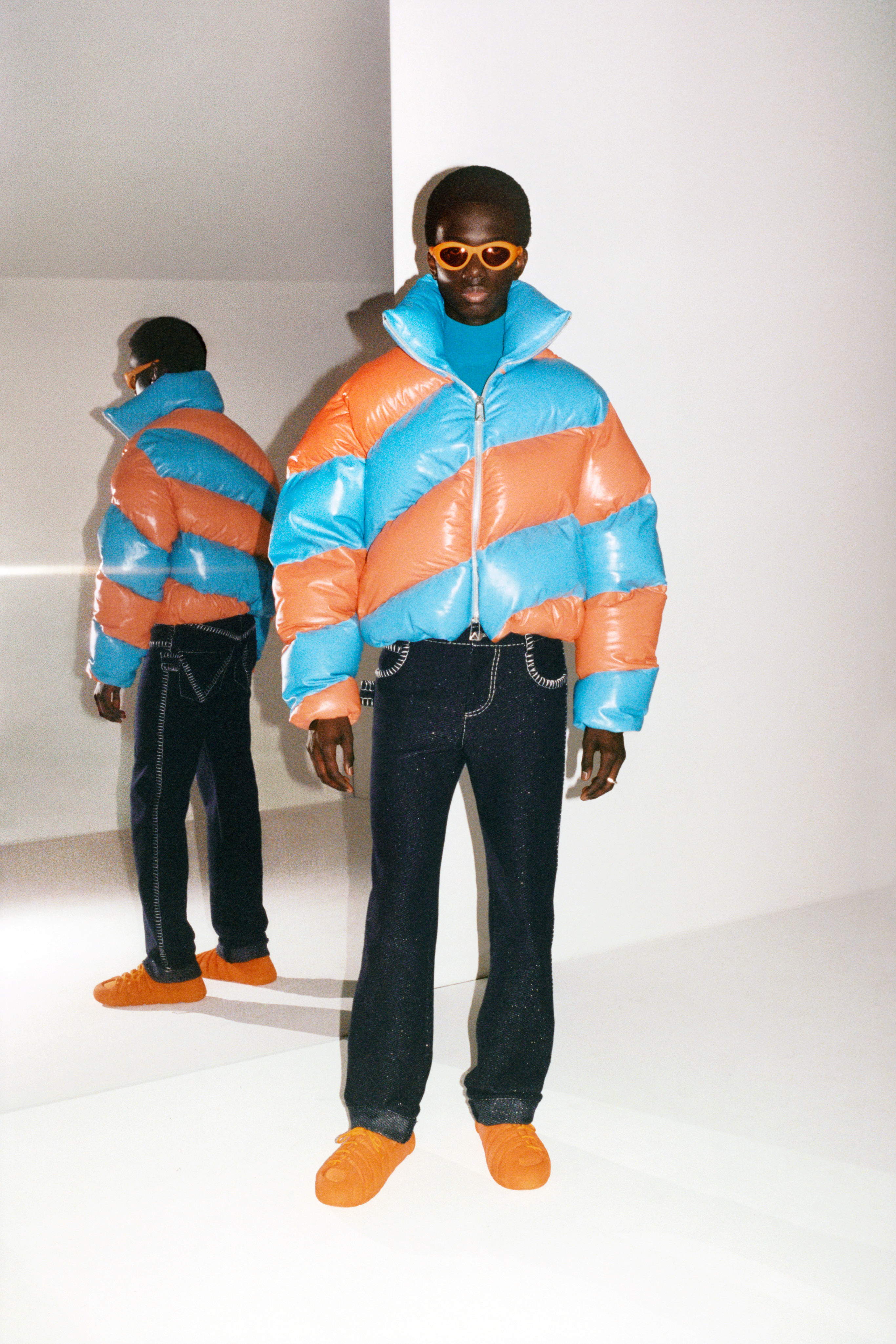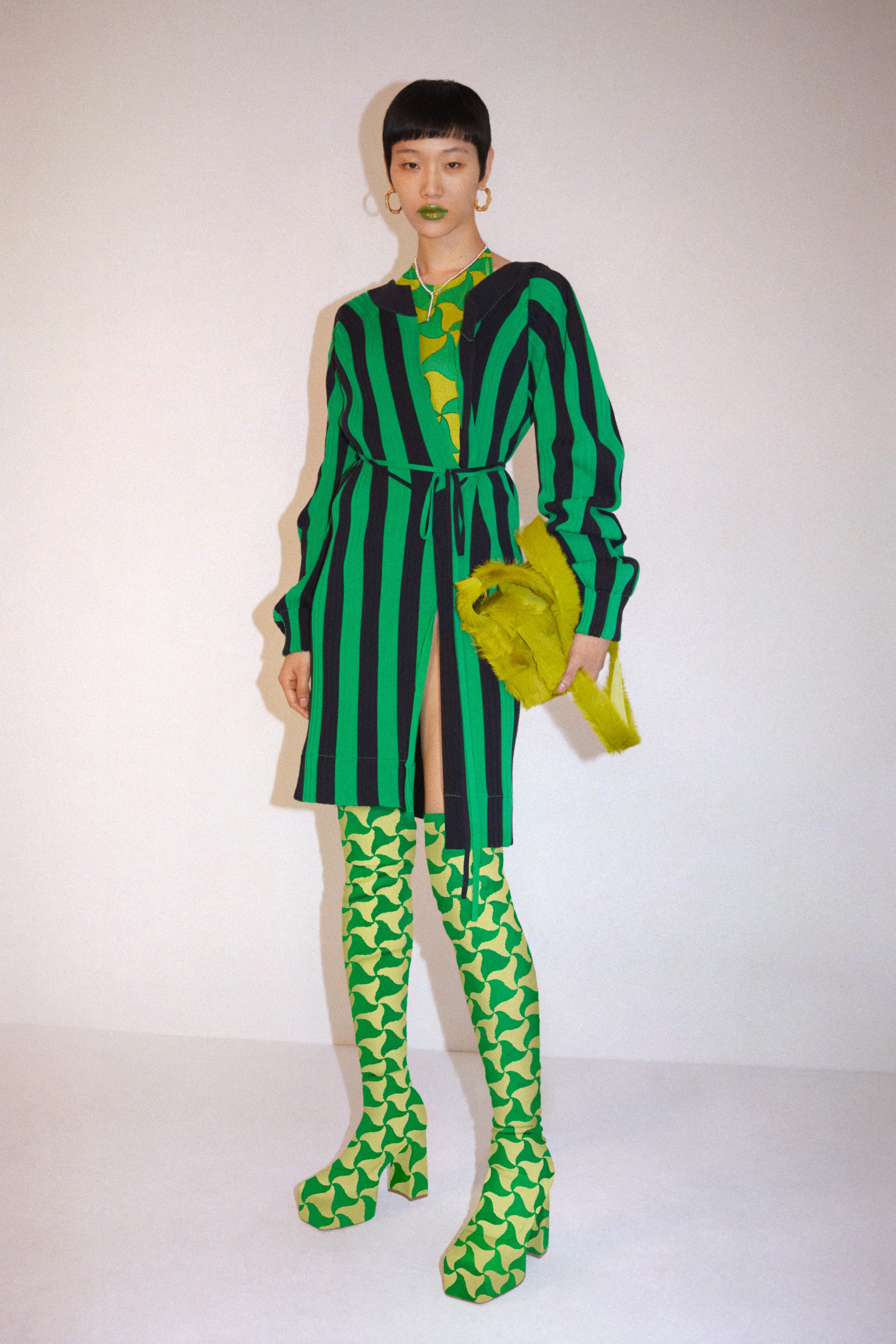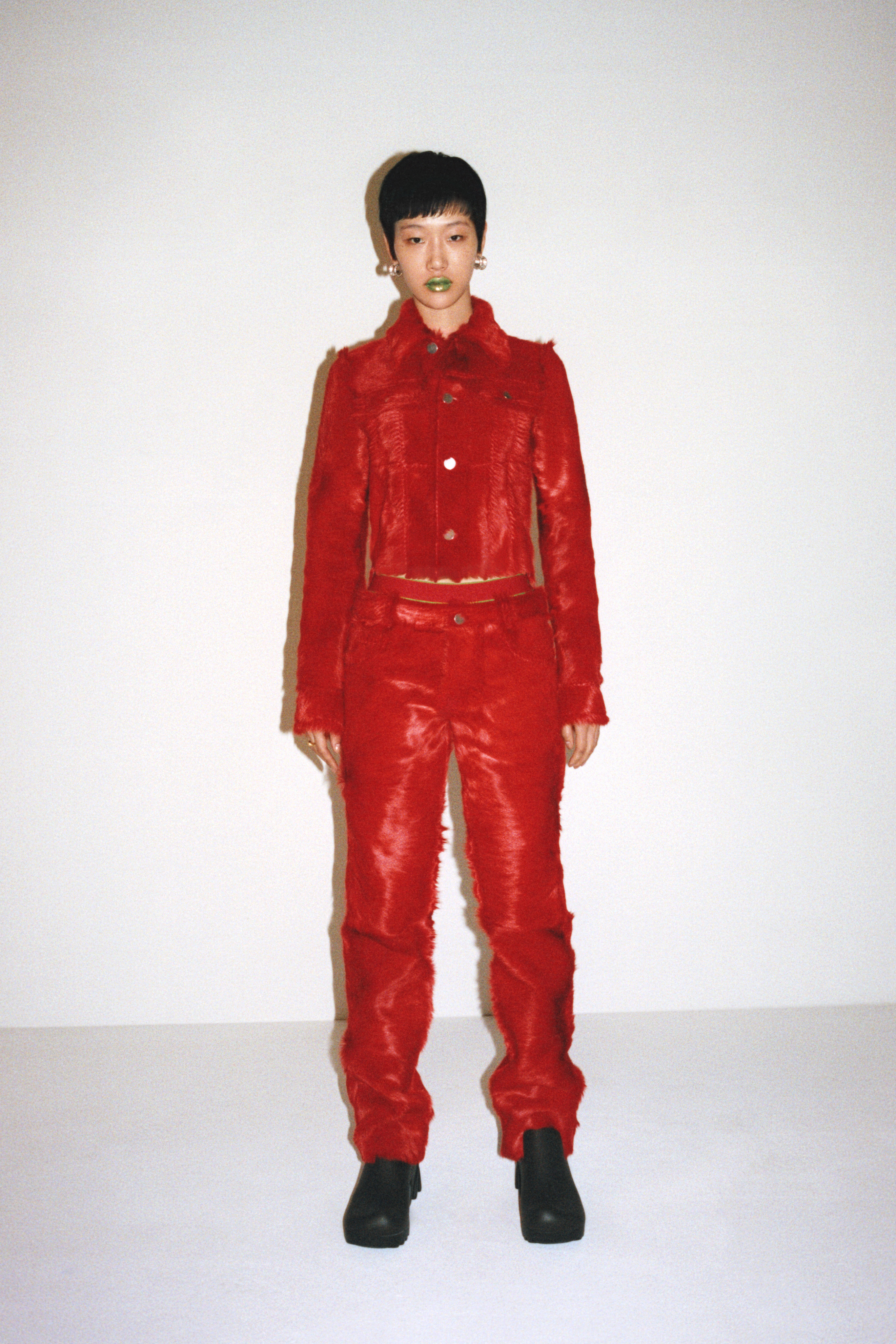 Bottega Veneta wants to brighten up your wardrobe
The sun may set at 4pm and the weather may be more mulled wine than mojito, but the fact that a dreary mood has set in outside doesn't mean that your wardrobe should follow suit. For proof, look no further than the collection Bottega Veneta dropped earlier this week, Wardrobe 03. The final collection designed by Daniel Lee during his three-year tenure at the Milanese house, offers a proudly peacockish range of clean, easy-wearing silhouettes – essentials, some may say! From cropped trucker jacket and trouser twinsets in shimmering scarlet faux fur and acid-hued corduroy to hulking puffer jackets in gleaming twists of petrol green, orange and sky blue, consider this God's gift for anyone looking to bring a bit of feel-good pep to their daily looks. Eccentricity doesn't come at the expense of quality, though, with the house's trademark eye for exacting craftsmanship making itself felt across the board – particularly in pieces like whipstitch-trimmed knitted denim separates, and an intricate cowrie shell macramé dress and matching bag. Elsewhere, Bottega's Arco bag – a hulking top-handle bag usually crafted from a blown-up version of the house's emblematic intrecciato leather – is reimagined in the same biodegradable rubber used for the brand's iconic Puddle boots, bringing an air of street-y contemporaneity to the stately tote. If you know what's good for you – albeit perhaps not for your credit score – make like us and get ready to cop the moment this Bottega bounty hits the shops! MS
Chanel stages a Christmas miracle…
What constitutes a Christmas miracle? In this day and age, it may as well be an actual fashion show with a physical audience. Sure, fashion might be all about NFTs and the Metaverse right now, but for proof of truly physical, see-it-to-believe-it, IRL clothes, just look to Chanel's annual Metiers d'Art extravaganza. A celebration of craft, courtesy of the ateliers that Chanel has acquired over the years — Lesage and Montex for embroidery, Goossens for jewellery, Lognon for pleating, Maison Michele for hats, Massaro for shoes, and much more — the Christmastime collection is all about the touch of (highly skilled) human hands. Making use of the 600 or so artisans that comprise the ateliers, Virginie Viard's collection this year was all about the high-low mix: sky-high craftsmanship and ground-level street references. Think a graffiti-style Chanel spelled out in hundreds of dazzling beads, or quilted handbags laden with thousands of shards of silver paillettes. Plus, the show took place in the new, slick headquarters of all the ateliers, the Rudy Ricciotti-designed Le19M on the outskirts of Paris. Here's everything you need to know. OA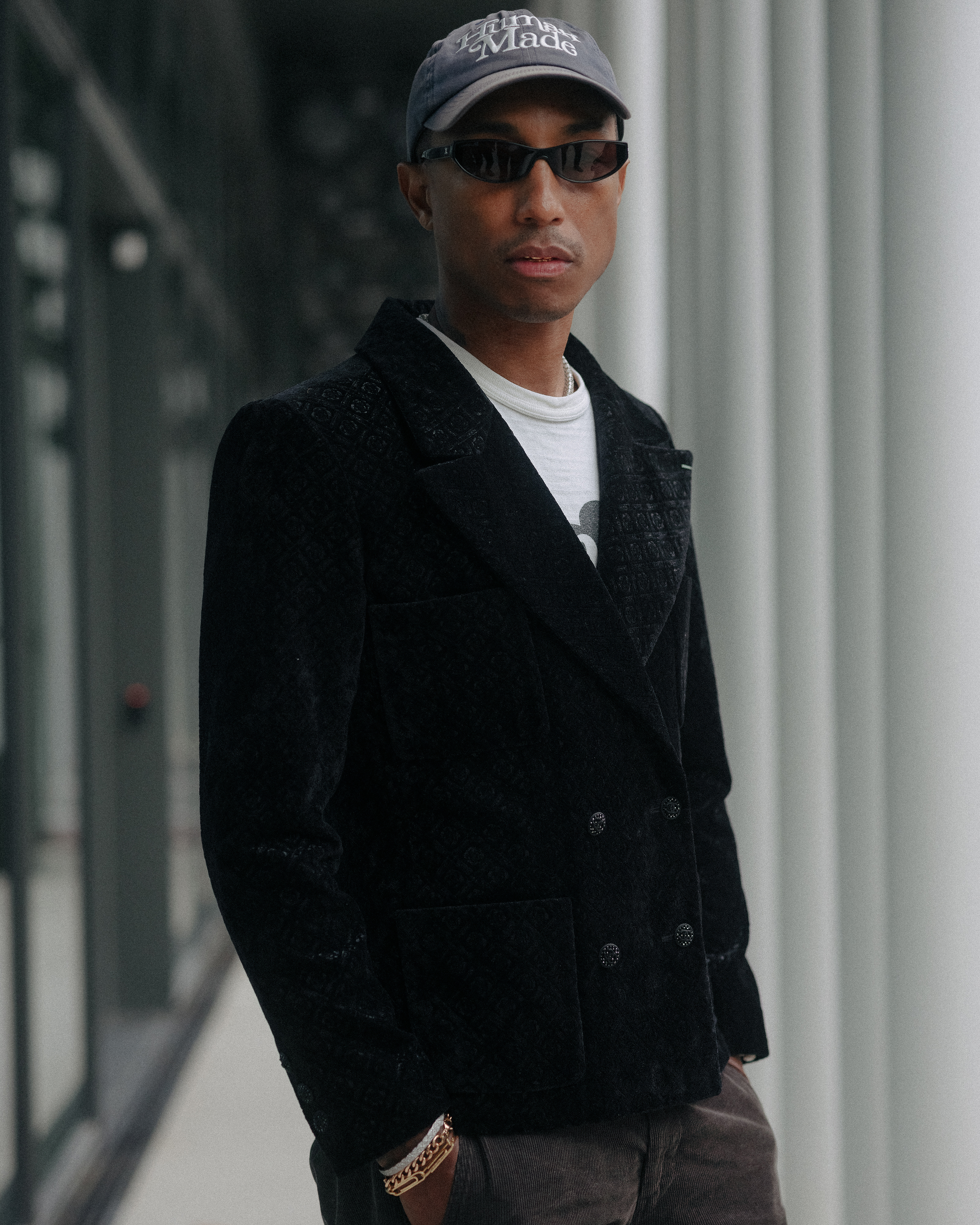 … and Pharrell was on this year's Good List
How do we know so much about the Chanel show, you wonder? Well, we were there, obviously! And while we were, we cosied up with none other than Pharrell Williams, perhaps the best-dressed man on the planet. Pharrell has been an ambassador for Chanel for years, even designing his own collections for them — a true rarity, it should be noted. He was in Paris for the show, first soaking up the atmosphere of the ateliers (Goossens, naturally; the man has gold teeth) before taking his front row seat en famille. We quickly caught up with him to talk …. fashion, duh! OA
One of the things that I love about you is that you're one of the few male ambassadors for Chanel — what's it like working with such a typically 'feminine' house?
First and foremost, I've always been someone who, when everyone else is going right, I just want to go left. Not because, but just because I need my own identity. I quite relate to the idea that a belt is a belt, until it's a little too effeminate that I can't pull it off. A shirt is a shirt. A jacket is a jacket. This one is a women's jacket, but if I can make it work and I feel like it looks right on me, I wear it. A lot like some of other fellow human beings who don't necessarily identify with a gender or being binary — they wear what feels right for their body. My brand, Human Race, is the same for skincare. We cater to skin, not to gender, to human beings with hearts and minds and blood in their veins. Individuality, I guess! I practise it and I wish it for everybody.
When did you start experimenting with fashion and gender?
It's strange for us not to change things — what is strange is to do the exact same thing over and over again because it defies what we are as human beings. Our whole thing, as humans, is to evolve. If you're not doing that, one day you're going to wake up with a tail. You need to create and concrete, and if you're not creating, then that's just a waste of space.
What are the Chanel pieces you're loving at the moment?
I'll make a new uniform every six to eight months, and I'll switch things out but maintain the core look. I'm just coming out of a kind of 'archaeologist hiker in short-shorts, sweater-hoodies and hiking socks and boots, and dad hat' — I have 900 children — and salt-and-straw ice cream and sorbet colours. That's a whole zone. I will find Chanel for that particular run, but it always changes. Now I have a belt that they're going to make for me in gold and diamonds. I don't know what the look is but I saw it on a woman in an atelier and I was like, 'Give me that!' And they're gonna fix it up for me, so I can wear it on my jeans.
Dior hits the road Jack (Kerouac) to London town
Dior Men staged a show in London last night, cementing the bond between British-born Kim Jones and the legendary French house he designs for. What was it like, you ask? Two words: Jack Kerouac. As many do, Kim Jones first discovered the American writer's 1951 book 'On the Road' as a wanderlust-struck teenager, and given that he is an avid collector of things — books, art, streetwear, pop culture memorabilia — he has since embarked on acquiring as many letters, first-edition books, personal objects, inscribed manuscripts that pertained to the Beat Generation as he could. So, when you-know-what hit, and his regular schedule of travel was grounded, he looked to his own library for inspiration, sowing the seeds for a collaboration with the estate of Jack Kerouac. The result is a exhibition entirely devoted to the Beat Generation, aptly titled 'Nowhere to go but Everywhere' (Dior is a global brand, after all, and Kim is a frequent flyer), which displays 60 of Kim's own books (from his collection of over 100 Kerouac first editions) and a show that took place on a giant typewriter unravelling a to reveal a mammoth-sized replica of the full manuscript of — you guessed it — On the Road. Considering it's all about literature this season, you really ought to read all about it here. OA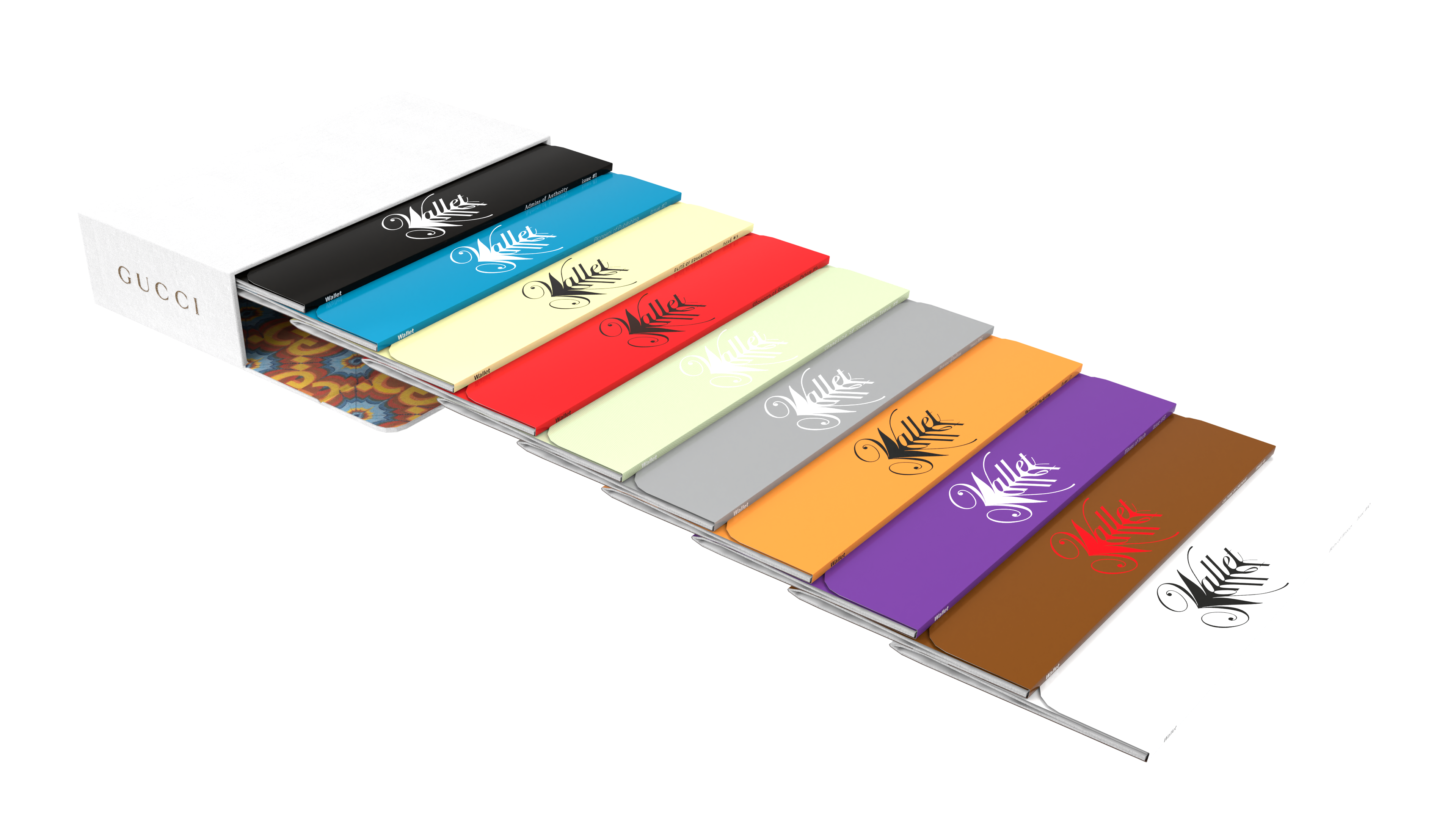 Fashion publishing well worth opening your wallet for
There have been few projects in the recent history of fashion publishing as punchy as dynamic as Elise By Olsen's Wallet. Over 10 issues, the pint-sized magazine – intentionally so, for ease of carrying around along with your everyday essentials (keys, phone… don't make us say it) – plumbed the depths of fashion industry niches that mainstream publications rarely think to explore. Across written interviews with figures as wide-ranging as Grace Wales Bonner, Robin Givhan and former Margiela & current Dries Van Noten comms director Patrick Scallon – as well as visual essays from Eckhaus Latta, Bernadette Corporation, Comme des Garçons and more – it brought conversations around subjects as varied as education, technology, PR and archiving to the fore. While its run may have come to an end with the release of its final issue in August, its legacy lives on in the form of a special edition collectible set, launched in collaboration with Gucci. Delivered in a box that echoes a pochette bag designed by the Florentine house, it compiles all ten pithy print issues, produced in a run of just 100. Well, all the more reason to run down to Dover Street Market stat, whack open that wallet and get yourself a whole new set! MS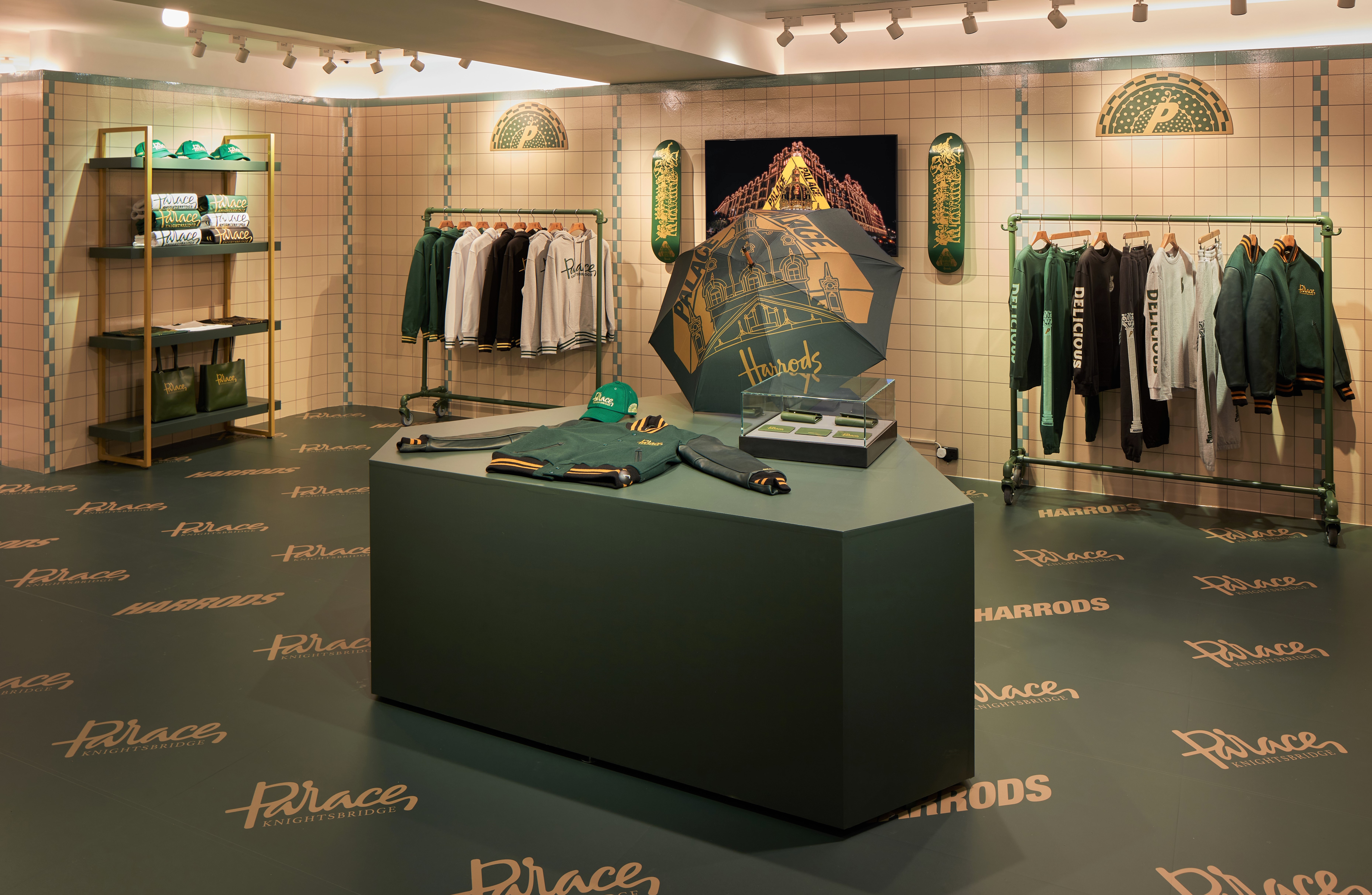 Palace x Harrods have created the perfect gifts for your skate friends
Have you planned your annual festive stroll around the Harrods Christmas windows yet? Well, make sure you bump it up to this weekend because for three days only London skatewear brand Palace are taking over the mensfloor of the world's most luxurious department store— yes, really. Updating the iconic Palace logo, the trippy pyramid illusion now frames the stunning baroque domed roof of the Knightsbridge landmark, and is embroidered on to unisex tees, hoodies, umbrellas and leather sleeved varsity jackets. Even the classic Harrods doormen have an updated uniform to mark this unlikely collaboration. Joining the wardrobes of Harrods' green-and-gold battalion are verlour Palace caps, sleek leather goods and of course two stunning skateboards with the logos and beautifully intricate heritage artworks painted on them in — what else?— gold. In the spirit of giving there's also a Christmas wicker gift hamper filled with all the edible Palace Harrods goodies you could ever desire – most excitingly a Palace-Harrods bottle of Rioja! Opening today, the pop up location will be running until 12 december in store, so get your skates on. TG
Charles Jeffrey took Fred Perry back to the early 00s
No doubt you woke up super early today to try and snatch up tickets for Olivia Rodrigo's Sour world tour and if you're already trying to come up with something suitably 00s pop-punk to wear while you manically scream the lyrics to "Good 4 U" amongst the crowds, Charles Jeffrey LOVERBOY is here to help. Partnering with 50s British subculture brand Fred Perry, the Scottish-born designer looked to the Y2K era of music when high energy electronic sounds were mixed with the vibes of indie rock for inspiration. The result is a collection of bold metallic and glitter-frosted rugby tops, oversized shorts, racing-stripe hem tees and digital doodle print varsity jackets, all in bright, contrasting colour-blocked styles. Available now from both loverboy.net and fredperry.com, the collection is both incredibly nostalgic in it's punk revisit, and contemporary, in it's digitised, ethereal and flamboyant aesthetic. TG
Are you in it to win it? Apply to the LVMH Prize now!
Stunningly talented young designers! Hear ye, hear ye! The time has once again come for you to throw your hats into the ring for one of the industry's most prestigious awards. Yes, that's right, applications for the 2022 edition of the LVMH Prize are now live. Now in its ninth year, the award is open to any designers under 40 years old with at least two commercialised collections beneath their belts. To be in the running for the €300,000 main prize or the €150,000 Karl Lagerfeld Prize, you'll need to submit your application here before the 30th January (the day before you need to pay your taxes, if that helps you remember :) ). Just as with last year's edition, a lucky selection of semi-finalists will be revealed on March 2 – from March 3-6, their work to be presented in a digital showroom where the general public (aka YOU!) will be able to share your thoughts on who should make it to the final! Exciting stuff, right? Let the games begin! MS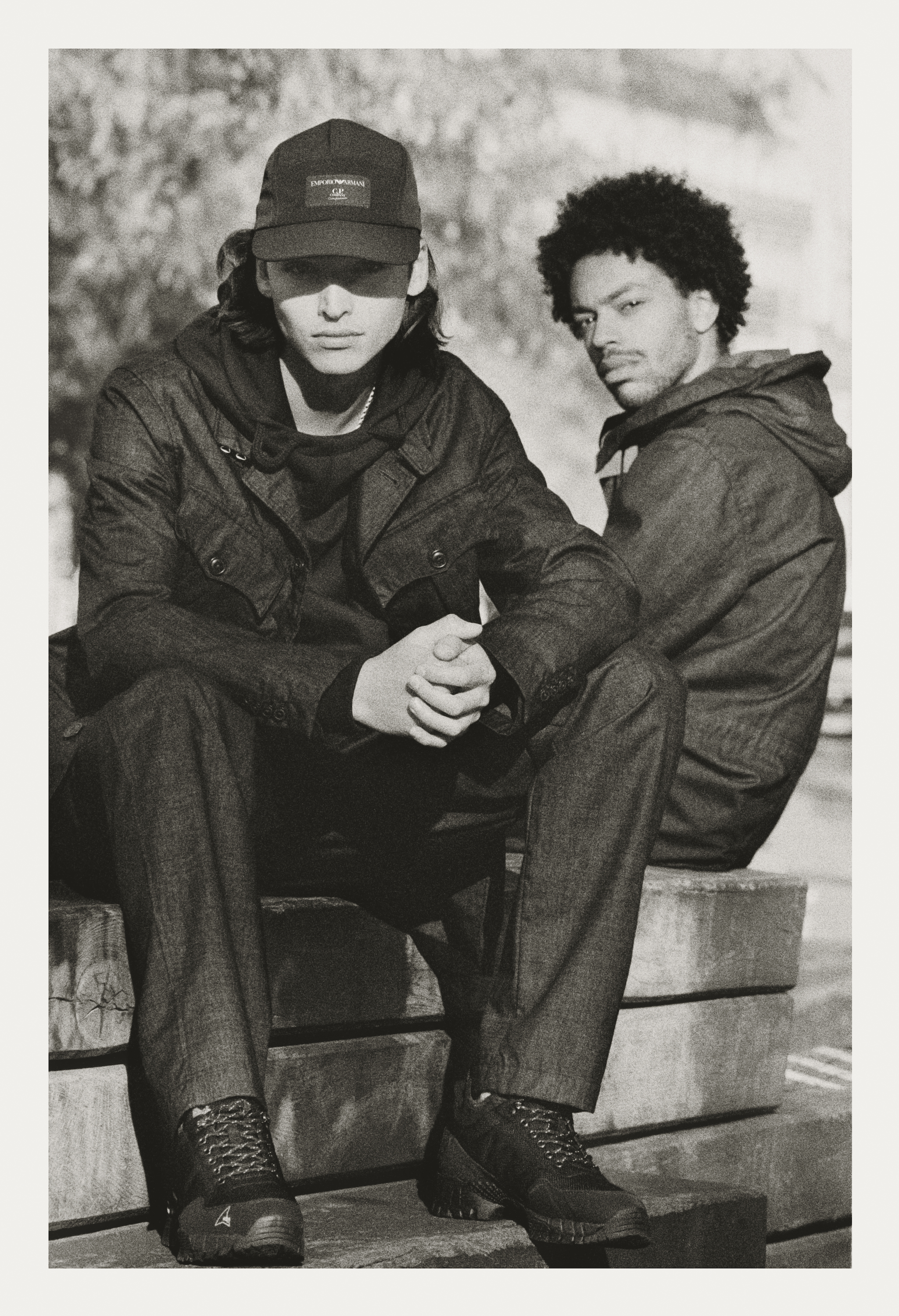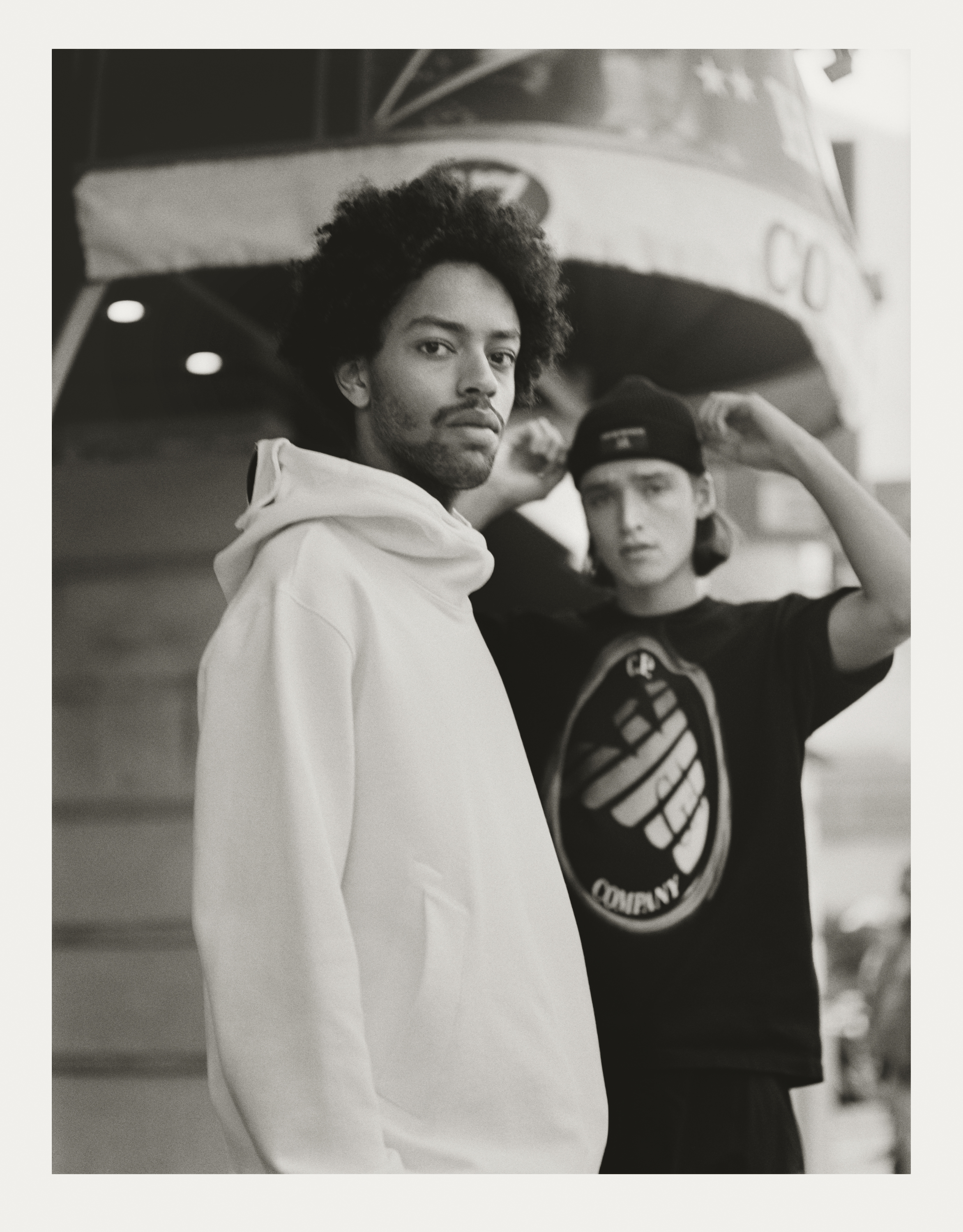 CP Company and Armani have got us a gift for their birthdays
Jesus isn't the only one with a birthday this month. To mark the 50th anniversary of Italian sportswear brand CP Company and the 40th anniversary of Emporio Armani, the two fashion labels came together on a new collection of sleek-yet-casual overcoats, sweatshirts, hoodies and tees. With a new amalgamated logo and rather cool tinted eye shields built into the coats hoods, the standout feature of the black, white and navy collection is the exclusive fabrics, Wool Gum, A.A.C and Dyshell, created by the tiny team of two designers behind the outerwear collaboration. With the party celebrations having already kicked off in Milan CP Company and Armani stores a week ago, the collection will soon go global, taking to select stores and online at armani.com and 50.cpcompany.com from 13 December. Buon compleanno! TG
Meet Copenhagen Fashion Week's brightest new star
Back in August, Copenhagen Fashion Week debuted the Talent Slot, a prestigious new fixture of its schedule dedicated to platforming the most exciting young talents based in the Nordic region. Any skeptics were immediately won over on witnessing the presentation of its recipient, A. Roege Hove, whose intricate, slinky knits made for one of the most noteworthy moments of the week. Now, the lucky awardee for the AW22 (yes, already!) edition of Scandinavia's most significant fashion showcase has been announced: Stockholm-based Jade Cropper. Graduating just last year, she's already started to make a cultish name for her faintly Y2K, body-swaddling designs – think curve-framing cut-outs, gossamer swathes of printed mesh, and spidery spaghetti strap architectures. Ahead of her runway debut in the Danish capital, we get to know the designer sure to steal the show in February. MS
Hi Jade! Tell us a bit about yourself. What was it that drew you to fashion?
After trying all kinds of creative expressions, mostly photography and music, I was introduced to fashion design in 2014 and since then I literally haven't done anything else. It almost became an obsession and gave me a joy I'd never experienced before. As a person, I am quite introverted so it was like I found my language. It took up all my spare time and I went to all the courses I could find to learn as much as possible. Then I got into Beckmans College of Design in Stockholm in 2017 and started my brand when I graduated in 2020. I really think of fashion as my way of expressing myself, and making people feel more confident, empowered, and sexy wearing my designs is a great feeling.
What was the starting point for your upcoming collection?
My starting point was solving sustainablility problems, which then gave me ideas for the designs — things like how to create multifunctional and versatile garments together with how to use waste and deadstock materials. You have to be inventive and even more creative than usual in order to come up with different solutions. I also worked a lot with contrasts, mixing streetwear and couture.
What are your main aesthetic influences?
I get a lot of my inspiration from my grandfather who was a painter, and his interests in finding the beautiful in the broken or imperfect – something that may not be considered beautiful in everyone's eye. I think that something that is "just" beautiful can be quite boring. There must be something else there, something that shifts the balance.
Who do you have in mind when you design?
I'm designing for the person my grandmother was. Independent, powerful and not afraid to stand out. I want you to feel empowered and cool when you wear my clothes.
Tagged: