Kristen Stewart thinks body horror Crimes of the Future is misunderstood
The star compared the reaction to the controversial, panic attack-inducing movie from David Cronenberg to the Will Smith slap.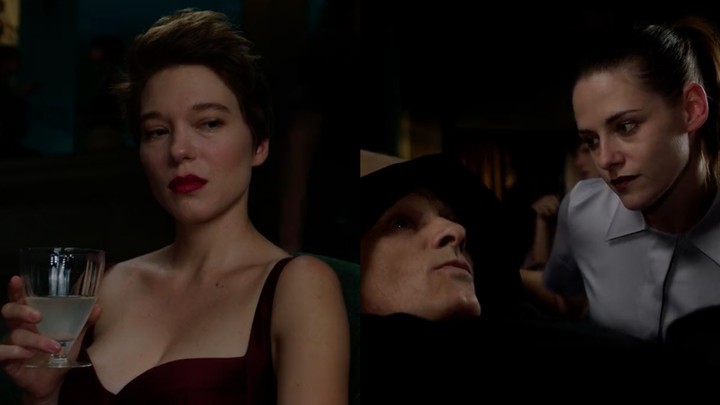 Last summer, just as she was preparing to premiere Spencer, Kristen Stewart teamed up with filmmaker David Cronenberg and made a horror movie that's been causing mass hysteria with audiences at screenings. The director, known best for making violent body-horror classics like The Fly and Videodrome, worked intermittently on the script for this project, titled Crimes of the Future, for a long time before it was shot in Greece. Now though, after premiering at Cannes Film Festival (read our review here), the movie about body enhancement, where "surgery is the new sex", is already causing a buzz after moviegoers reportedly walked out within the first five minutes due to it's gory visuals.
Speaking to Vulture, Kristen thinks those pre-judging the movie based on the gore have overlooked the movie's beauty. "Before the credits lifted, it was dead silent. I was like, 'Ooh, people don't know how to feel. They don't know if they should clap or not.' I felt like it was the fuckin' Will Smith moment where everyone was like, 'Yes? No? No. Okay, actually no!' Like do people have to look to their left and right to see if people like it before they clap?"
"It's a lot to take on at first, I guess," she continued. "But to me, the movie is so simply sweet. Yes, we're barrelling towards certain death, for sure. But there's a delicacy to the movie that, even in the gory stuff, I was really bewitched by it. Everyone talking about walking out and how intense it was. I was like, 'It's not intense! It's really beautiful.'"
Two new clips of the sure-to-be unhinged film were recently released which show the intimacy at the heart of the movie and give fans a proper glimpse at an eager Timlin, played by Kristen Stewart. In one Timlin is shown asking to be a part of body enhancement performance artist Saul Tenser's show before fingering his mouth, tasting her fingers and then the making out with him. Okay…
According to Kristen that scene was unscripted. "I didn't tell anyone I was gonna do that. I was like, 'Is it cool if I just try this one thing, and just go with me?' So I massaged his jaw for a second to get it to open and then I went all the way in, like, How do I get more of you? And we didn't have to do it again. David came in and was like, "Well, that was an extraordinary fucking take!"
In another clip, Timlin again asks a Voldemort-looking Saul to be a part of his show, whispering into his ear that "surgery is the new sex", as a suspicious, and perhaps envious, Caprice (Léa Seydoux's character) looks on.
Early test screenings suggested the movie will cause Titane-style reactions (read: mayhem in the theatre), when it is released in the US on 3 July, with a UK and European release surely to follow.
The first full trailer released earlier this month gives us a better understanding of the synthetic dystopian future of the movie. This is a place where pain has all but disappeared, meaning people can alter and "evolve" their bodies easily, and that surgery — as Kristen Stewart's character Timlin points out — is the new sex. It also gave us a glimpse of all the gross-out horror to expect. From animatronic arms piercing skin to a pig-eared man having his lips and eye-lids sewn shut and Kristen Stewart about to do something no-doubt gory to her eye. We can already tell the movie will have our skin-crawling.
Kristen has flirted with horror in the past with the likes of Underwater and Personal Shopper (and her nightmare-inducing baby in Twilight). You could even say Spencer is one too, but it seems like Crimes of the Future will be by far the most unsettling horror Kristen has yet shot. What's more, she'll be appearing in the movie alongside Viggo Mortensen and Léa Seydoux. A formidable trio.
While the clip and the short trailer doesn't give us much information on the film's narrative, recently a slightly-befuddling plot line for the movie was released by the film's production company:
"Taking a deep dive into the not-so-distant future where humankind is learning to adapt to its synthetic surroundings. This evolution moves humans beyond their natural state and into a metamorphosis, altering their biological makeup. While some embrace the limitless potential of trans-humanism, others attempt to police it.
Either way, 'Accelerated Evolution Syndrome' is spreading fast. Saul Tenser [played by Viggo Mortensen] is a beloved performance artist who has embraced Accelerated Evolution Syndrome, sprouting new and unexpected organs in his body. Along with his partner Caprice [played by Léa Seydoux], Tenser has turned the removal of these organs into a spectacle for his loyal followers to marvel at in real time theatre. But with both the government and a strange subculture taking note, Tenser is forced to consider what would be his most shocking performance of all."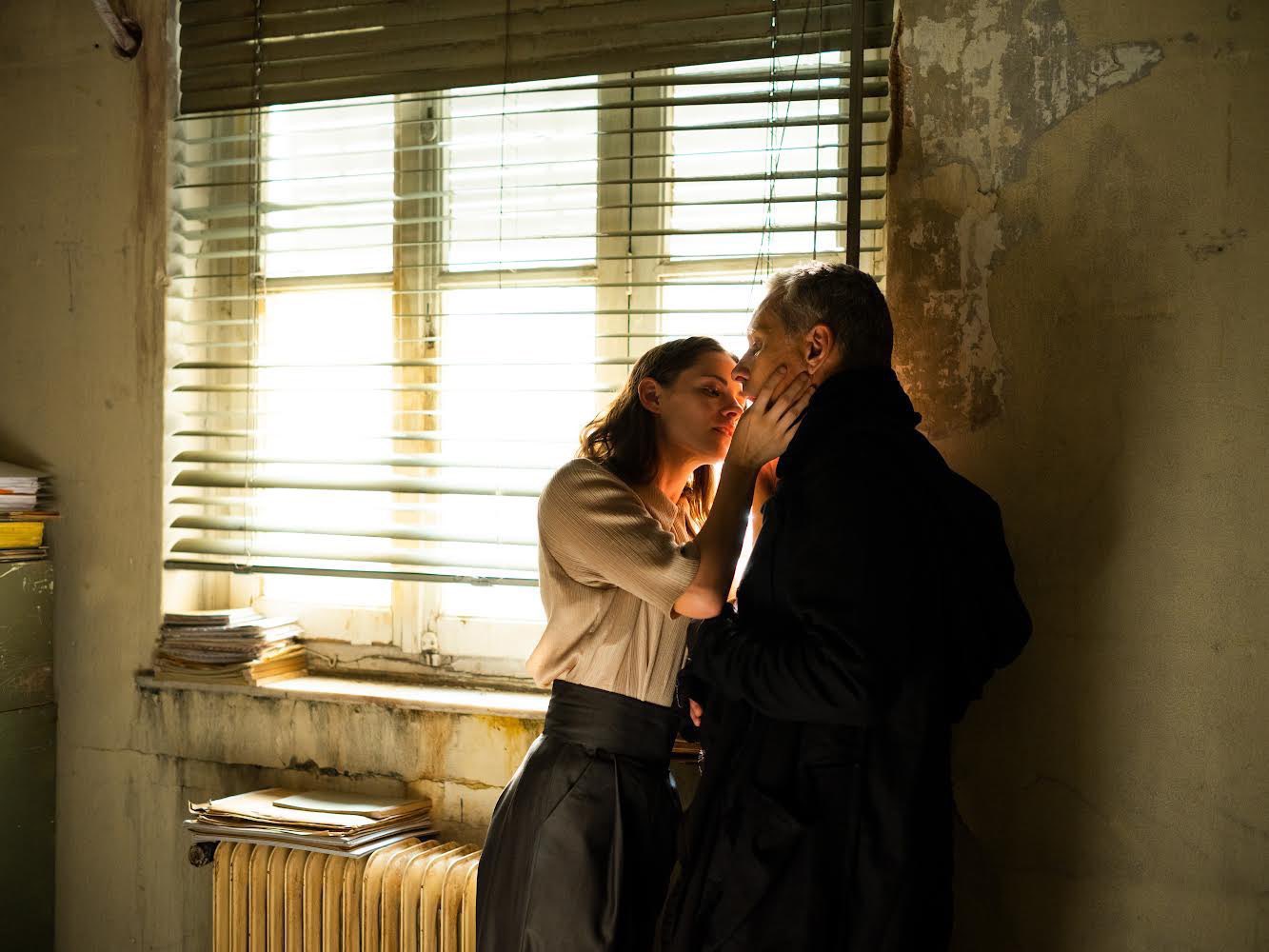 The body-horror, David Cronenberg's first movie since the 2014, R-Patz-starring Maps to the Stars, is sure to cause controversy when it drops, according to film publication World of Reel. International programmers saw the film at a recent Los Angeles screening. One, speaking on the condition of anonymity, said it would stir more conversation than his 1996 divisive cult classic, Crash.
"I cannot say much, obviously, but… this is going to create way more chaos and controversy for sure. The last 20 minutes are a very tough sit. I expect walk-outs, faintings and real panic attacks (I almost had one myself!) at [Cannes Film Festival's] Lumière theatre. No hyperbole, I promise."
The movie will premiere at Cannes Film Festival, after early test screenings suggested it will cause Titane-style reactions (read: mayhem in the theatre), before then being released in the US on 3 July, with a UK and European release surely to follow.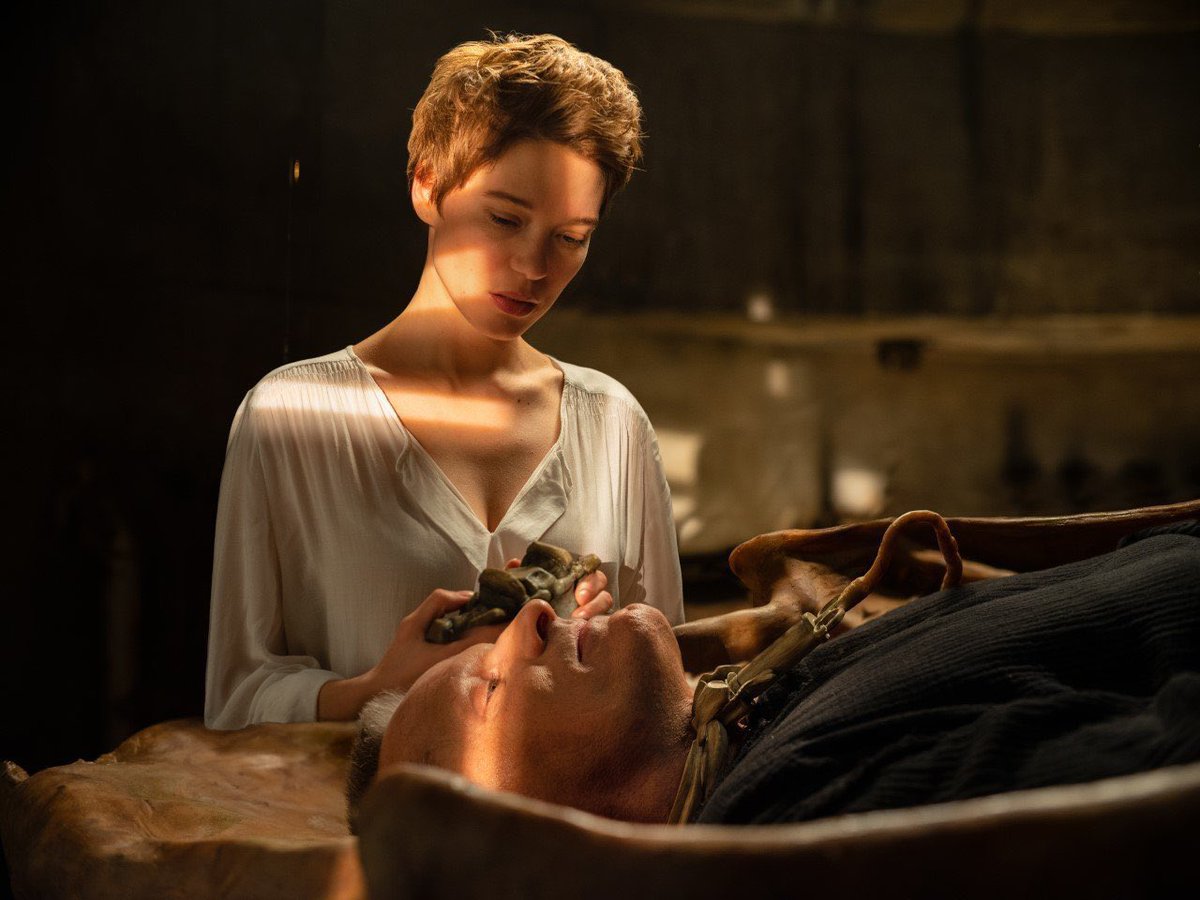 So there you have it. Kristen Stewart's Cannes Film Festival comeback will arrive loaded with the promise of reactions so visceral audiences will be hurtling their near-lifeless bodies towards the door, begging to be let out. Sign us up!
Follow i-D on Instagram and TikTok for more on Kristen Stewart and movies.