Saoirse Ronan and Kate Winslet choreographed their own sex scene in Ammonite
"It's definitely not like eating a sandwich."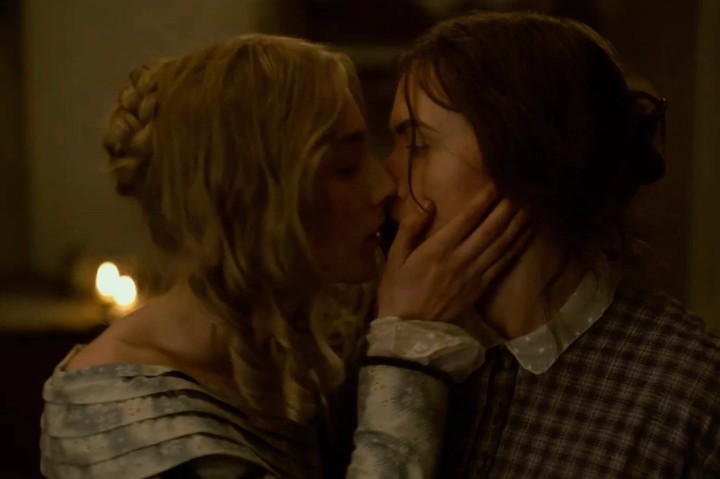 It's (one of) the most wonderful time(s) of the year, a day (of several) when Film Twitter whips itself into a frenzy over the latest period picture dedicated to Yearning. The most recent target of all those feelings? The newest project by God's Own Country director Francis Lee, Ammonite. The movie is a romance based on the real life of a palaeontologist in the 1800s or, as it is more widely recognised online, The Film Where Saoirse Ronan Is Canonically Gay, Finally.
Now, the Saoirse stans (a clan that includes one Taylor Swift) have yet another reason to revel in the talents of their fave. In an interview with the Hollywood Reporter, Kate Winslet (who plays Saoirse's older palaeontologist bae) revealed that she had choreographed one of the film's most explicit scenes with her co-star.
"It's definitely not like eating a sandwich. I just think Saoirse and I, we just felt really safe. Francis was naturally very nervous. And I just said to him, 'Listen, let us work it out,'" she explained. "And we did. 'We'll start here. We'll do this with the kissing, boobs, you go down there, then you do this, then you climb up here.'" That's showbiz, baby.
Kate added, "We marked out the beats of the scene so that we were anchored in something that just supported the narrative. I felt the proudest I've ever felt doing a love scene on Ammonite. And I felt by far the least self-conscious." Aw!