Photography Jochem Van Grunsven
Take an exclusive peek inside the Dior ateliers
Ahead of its SS21 show on Tuesday, i-D was invited to experience Dior's esteemed petites mains putting the finishing touches on Maria Grazia Chiuri's latest collection.
Photography Jochem Van Grunsven
This article originally appeared on i-D France.
With only 19 physical runway shows taking place, this Paris Fashion Week has felt peculiar, to say the least. Back on Monday, though, things were ticking over (almost) as usual in the Dior ateliers, where the house's esteemed petites mains busied themselves with putting the finishing touches on Maria Grazia Chiuri's SS21 collection. The nimble fingers of these behind-the-scenes craftspeople draped and tweaked the silk chiffons and patchworked foulards with cashmere floral motifs that punctuated the collection presented the following day.
This season, Maria Grazia was pondering themes of change and transformation, with the idea of renewing the radically subversive spirit of the Dior silhouette at the front of her mind. With society at large undergoing radical changes in the wake of the ongoing pandemic, fashion, and the very concept of its role and purpose, is also being called into question. This collection, then, can be read at the Dior Creative Director's reflection on the turbulent times we're currently living through. Drawing inspiration from the words of women poets, intellectuals and writers, Maria Grazia imagines Virginia Woolf tangled up in endless strands of colour, or Susan Sontag in a plain white shirt. In placing an accent on words and meaning over imagery, she looked to open up the infinite possibilities of human imagination, all while celebrating our desire for liberated, original fashion.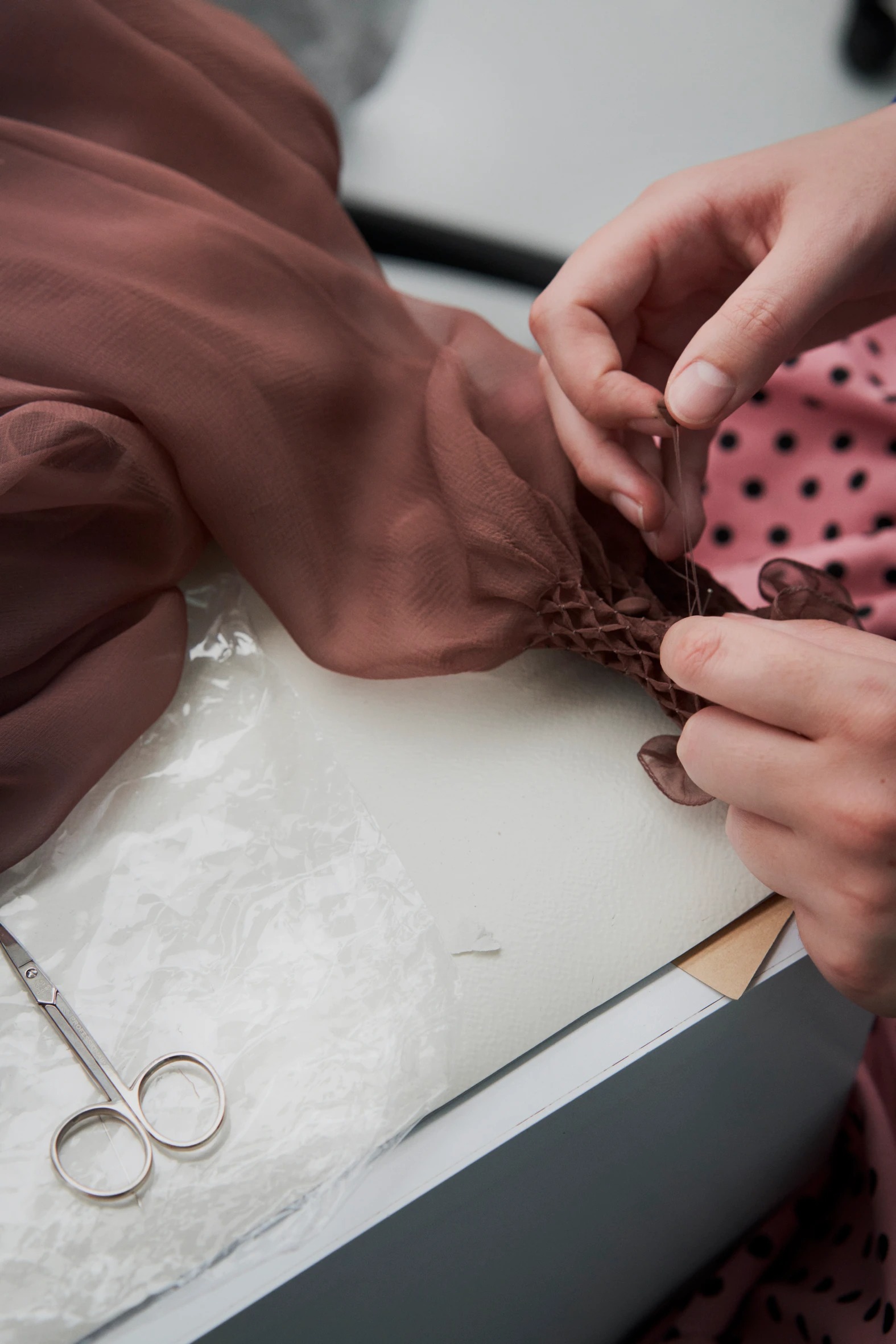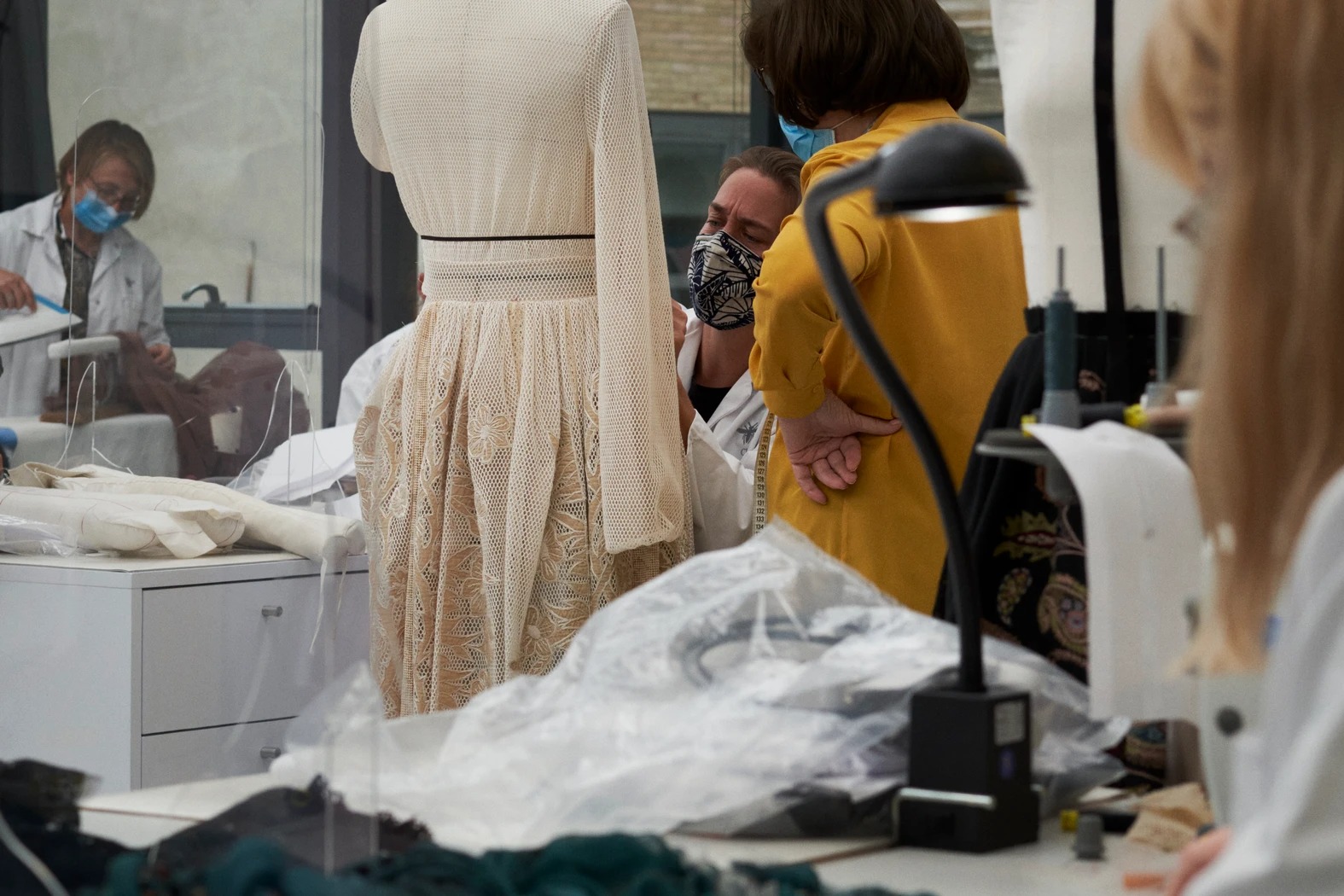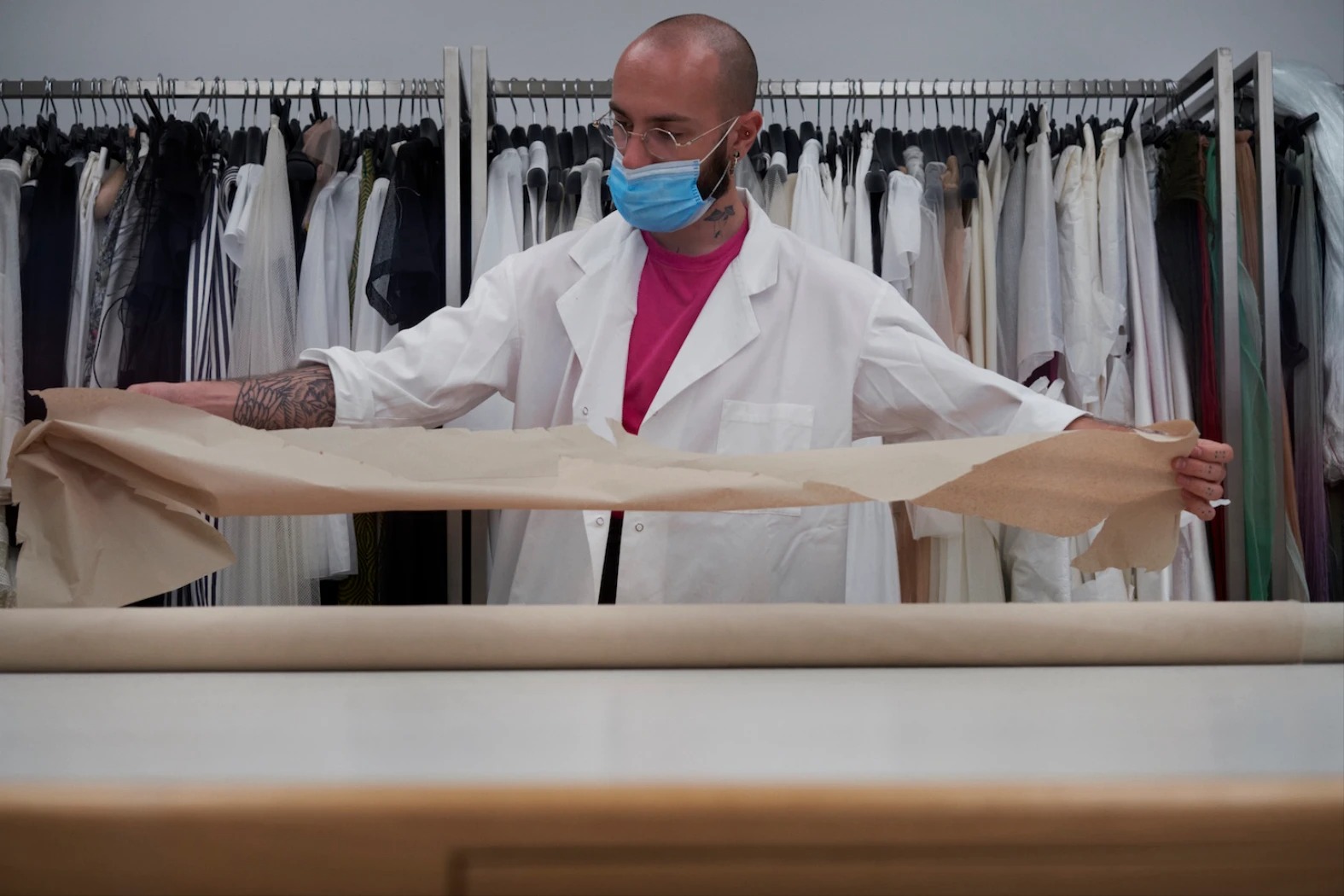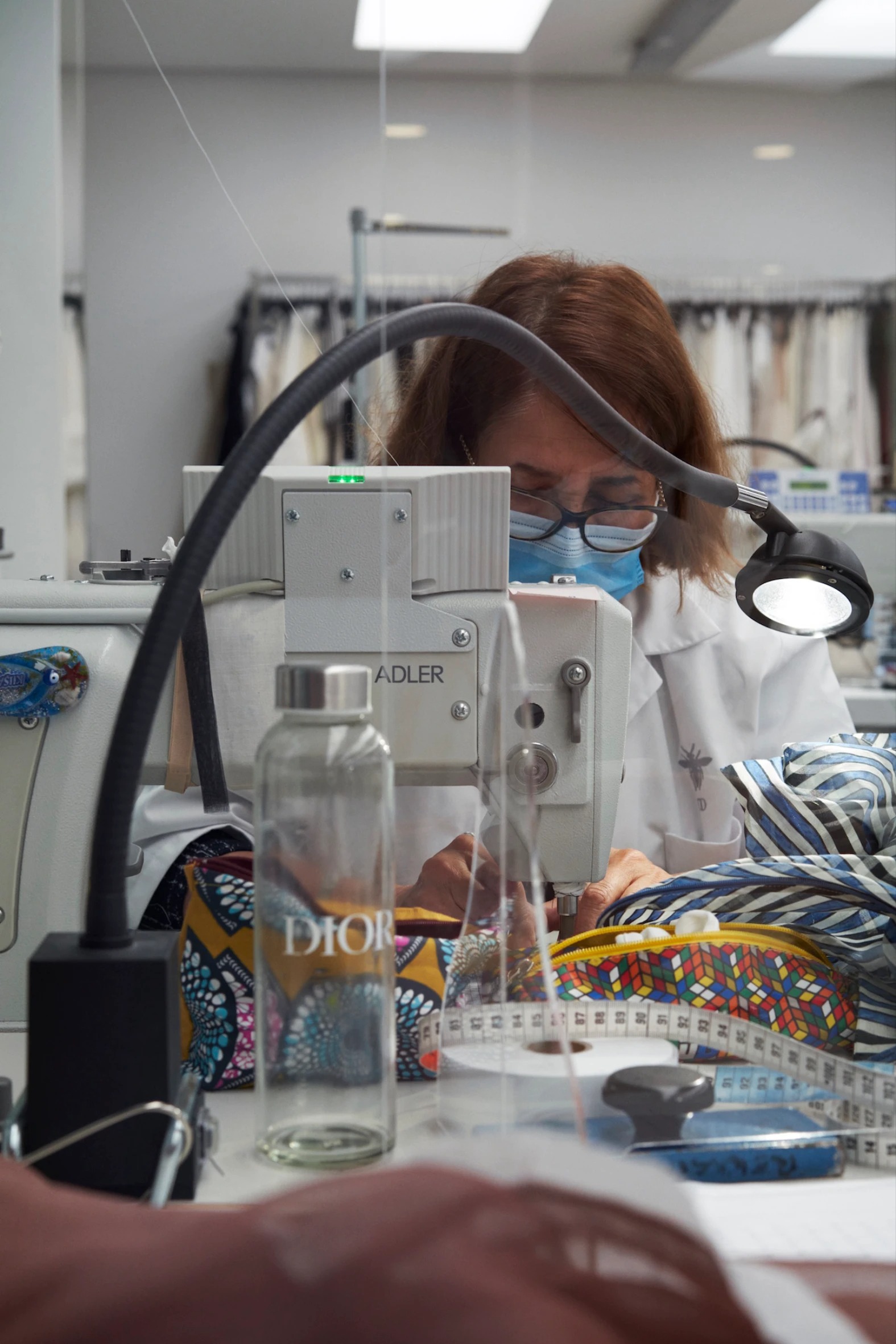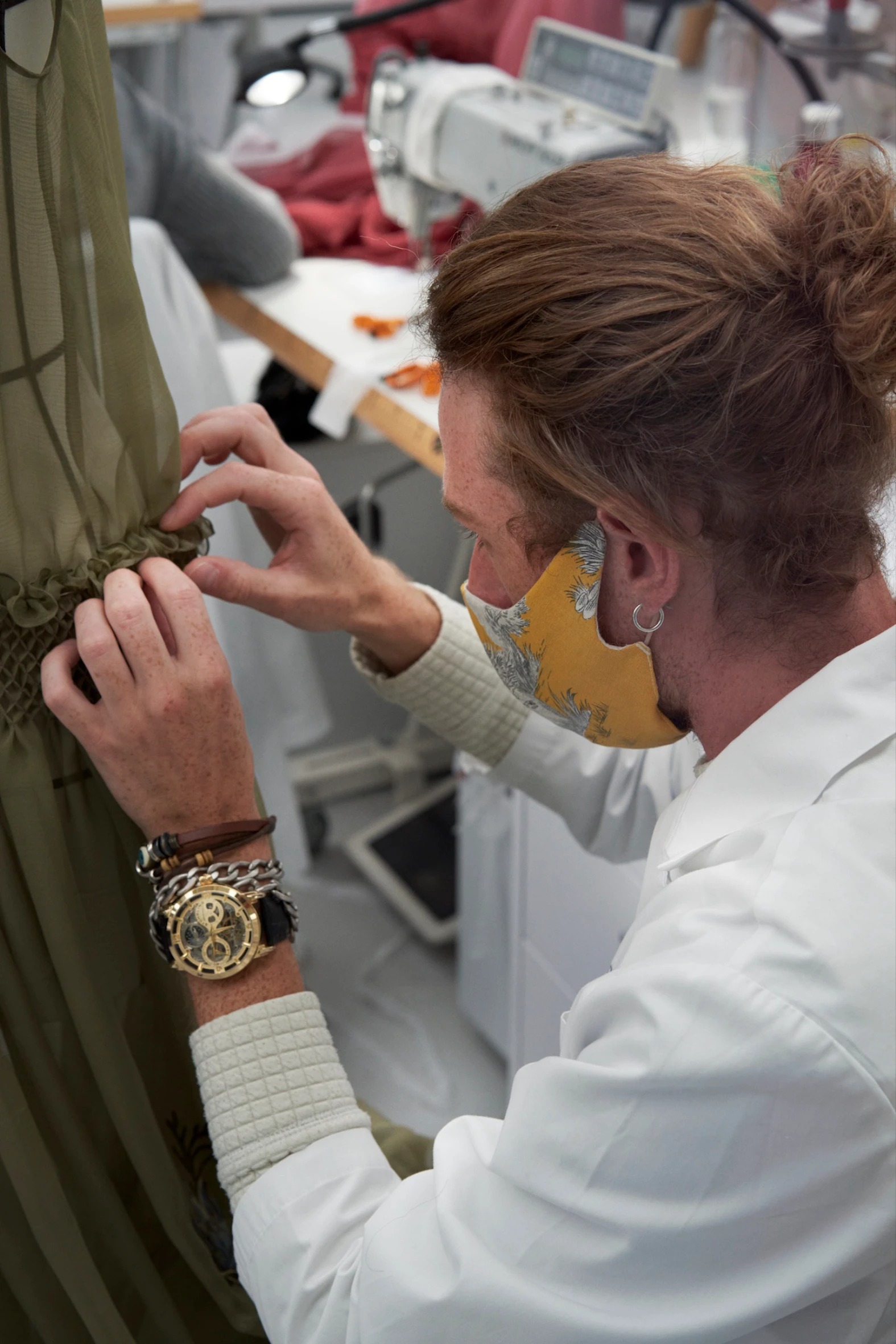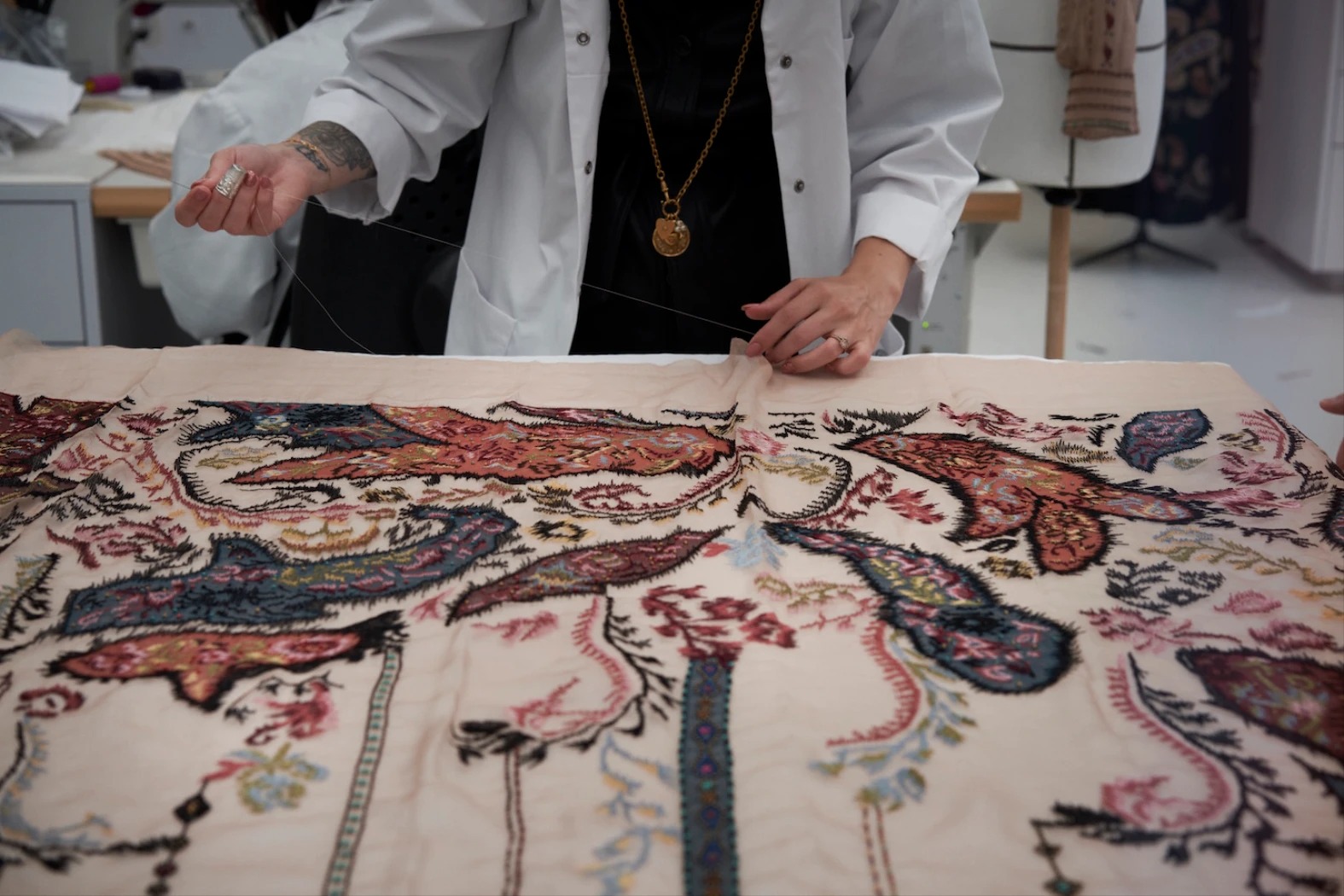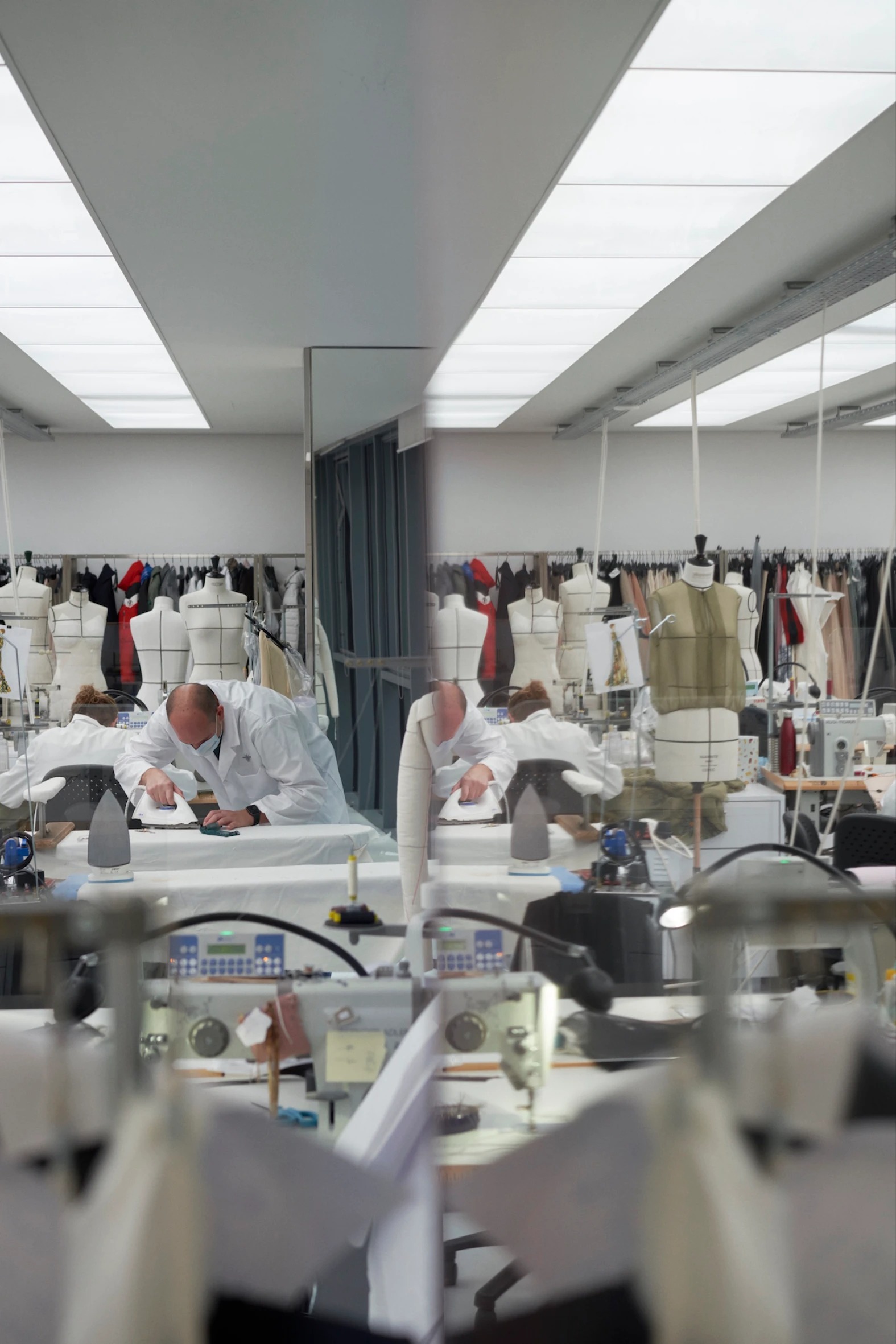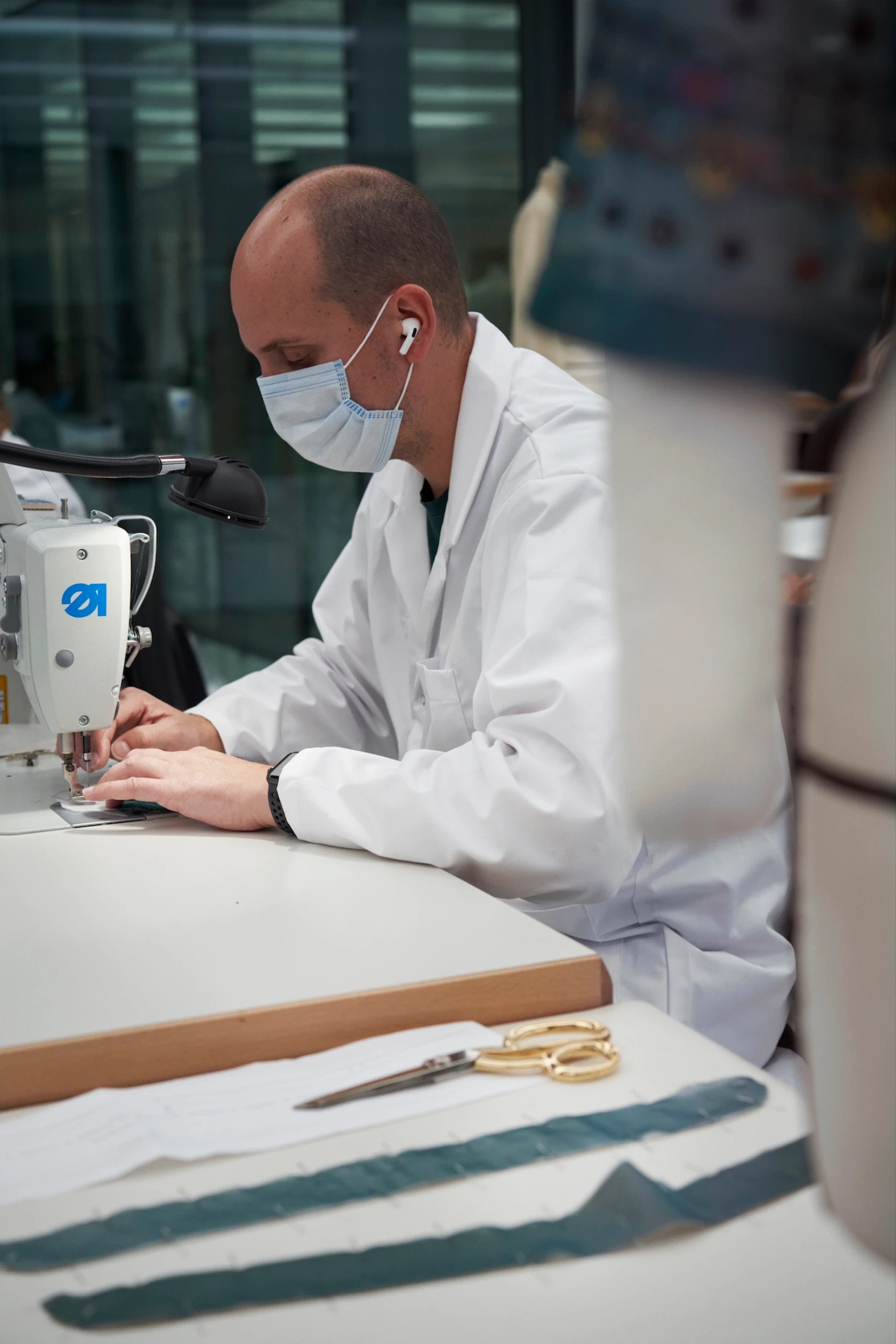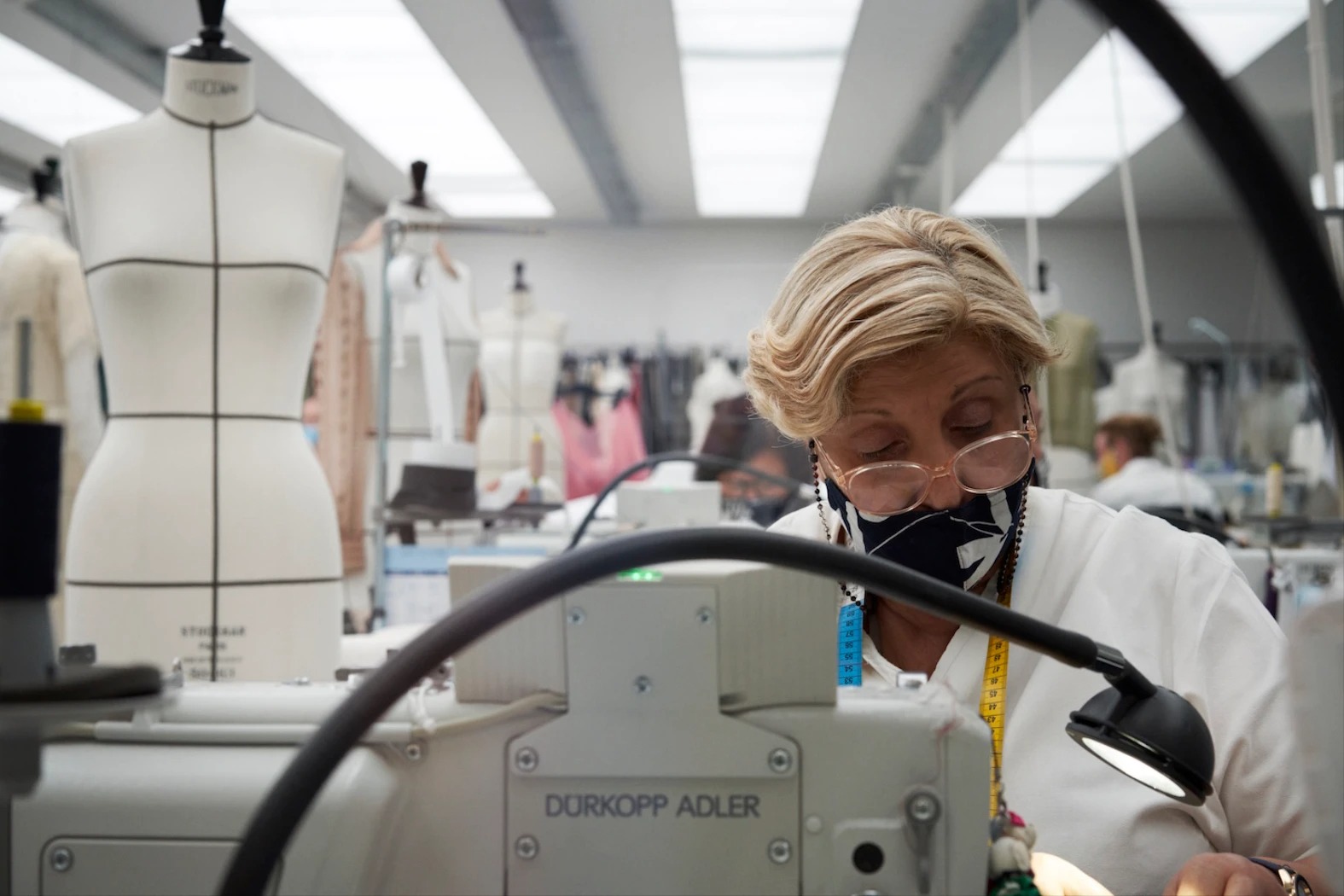 Credits
---
Photography Jochem Van Grunsven​