Courtesy Victoria Beckham
Victoria Beckham SS21 puts an end to the age of elasticated waists
This season, the designer presented easy-to-wear glam for anyone eager to shed their lockdown looks.
|
22 September 2020, 12:00pm
Courtesy Victoria Beckham
Victoria Beckham is just like us — the designer went through a banana bread phase during lockdown (though it was actually David in the kitchen), so much so that when it came to naming the buttery shades of neutrals in her SS21 collection, she took her cue from the menu Chez Beckham: banana, hollandaise, mustard, crème brûlée. The idea was to create a capsule wardrobe of easy-to-wear, gorgeous-to-look-at clothes for women re-emerging from months of having nowhere to go and wearing the same old things. In Victoria's case, it was a pair of vintage denim and fitted t-shirts that became her lockdown uniform. "I absolutely don't want to wear a tracksuit at all," she quips over the phone. "I don't want to wear a tracksuit anywhere other than the gym. I'm not desiring a cashmere tracksuit. I never wore an elasticated waist once during lockdown, other than when I went to the gym."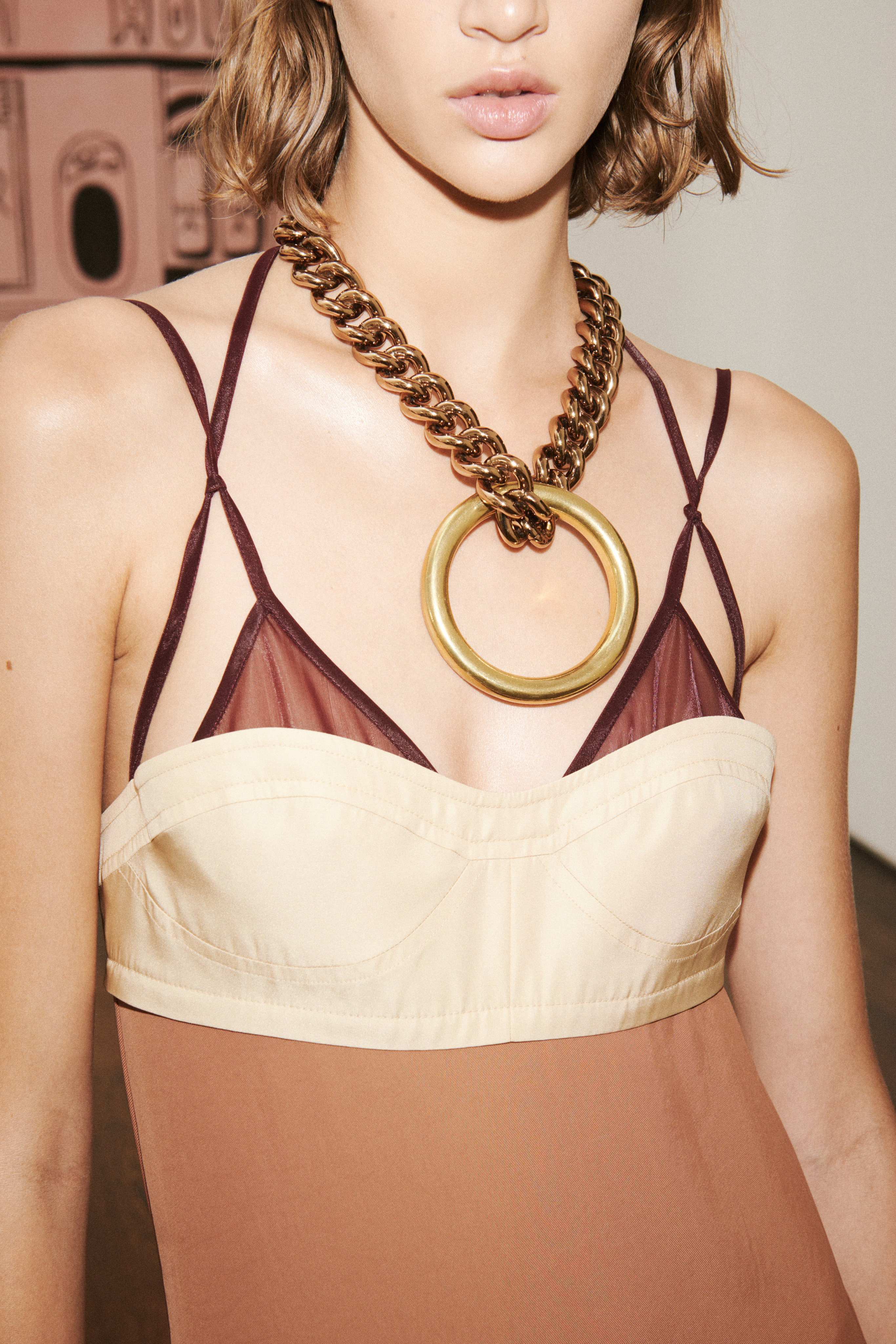 Instead, Victoria's newfound sense of ease translated into elongated denim (the first time she's incorporated jeans in her ready-to-wear collections), fluid backless dresses and wide-leg tailored trousers so long that she likens them to "walking in puddles of fabric". The heels are definitively high -- "they give you a great attitude when you walk into a room," she explains -- and there's a great oversized leopard taffeta gilet she describes as "Petrol Station Chic". Like most designers, 2020 scuppered her plans to stage a bigger show -- the collection is just 21 looks, instead of her usual 40-something -- and her ateliers and flagship boutique remained shuttered for months. So the collection was designed in her back garden, and her initial plans to stage a salon show (the kind where she narrates each look, just like her early forays into fashion) were cancelled in favour of intimate one-on-one appointments at the Victoria Miro gallery, with artist Tal R's colourful sculptures and paintings forming a backdrop. "The challenge this season, more than the clothes, were the limitations we had without our atelier or factories -- but in a way, I found them liberating," she points out. "It was a difficult collection to create but it felt like the beginning of a new chapter." You could say she's gone back to basics -- but never, ever as basic as a tracksuit.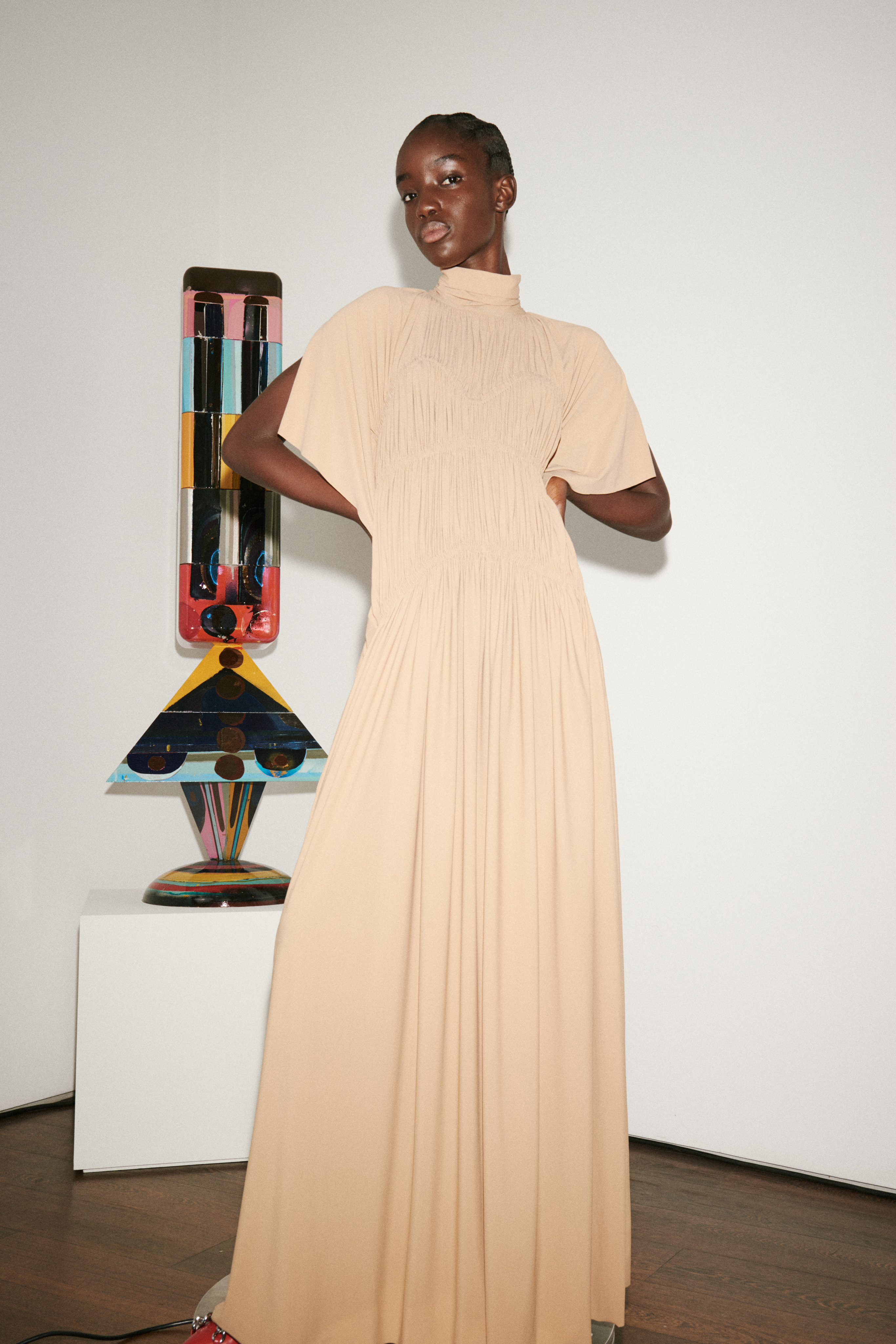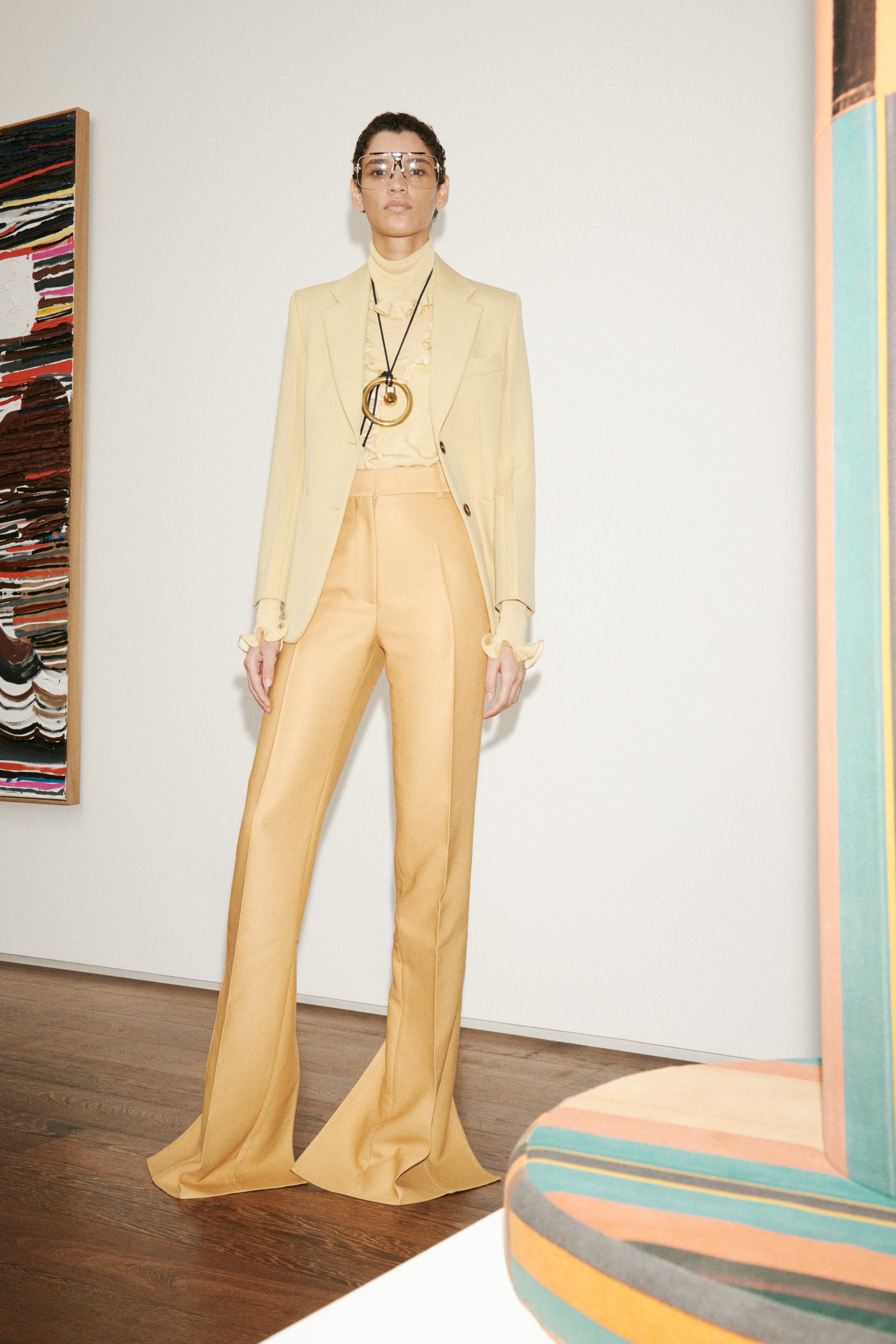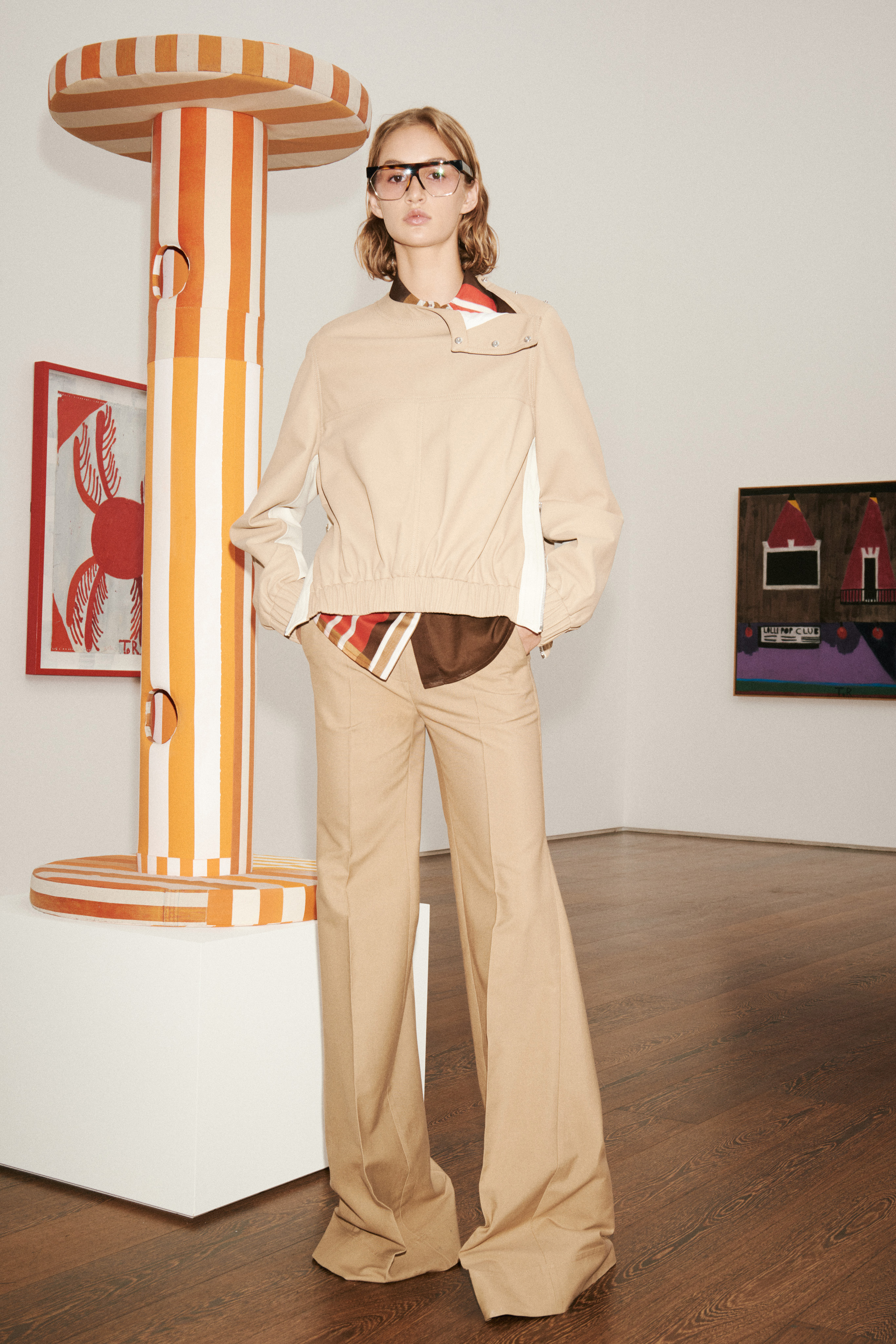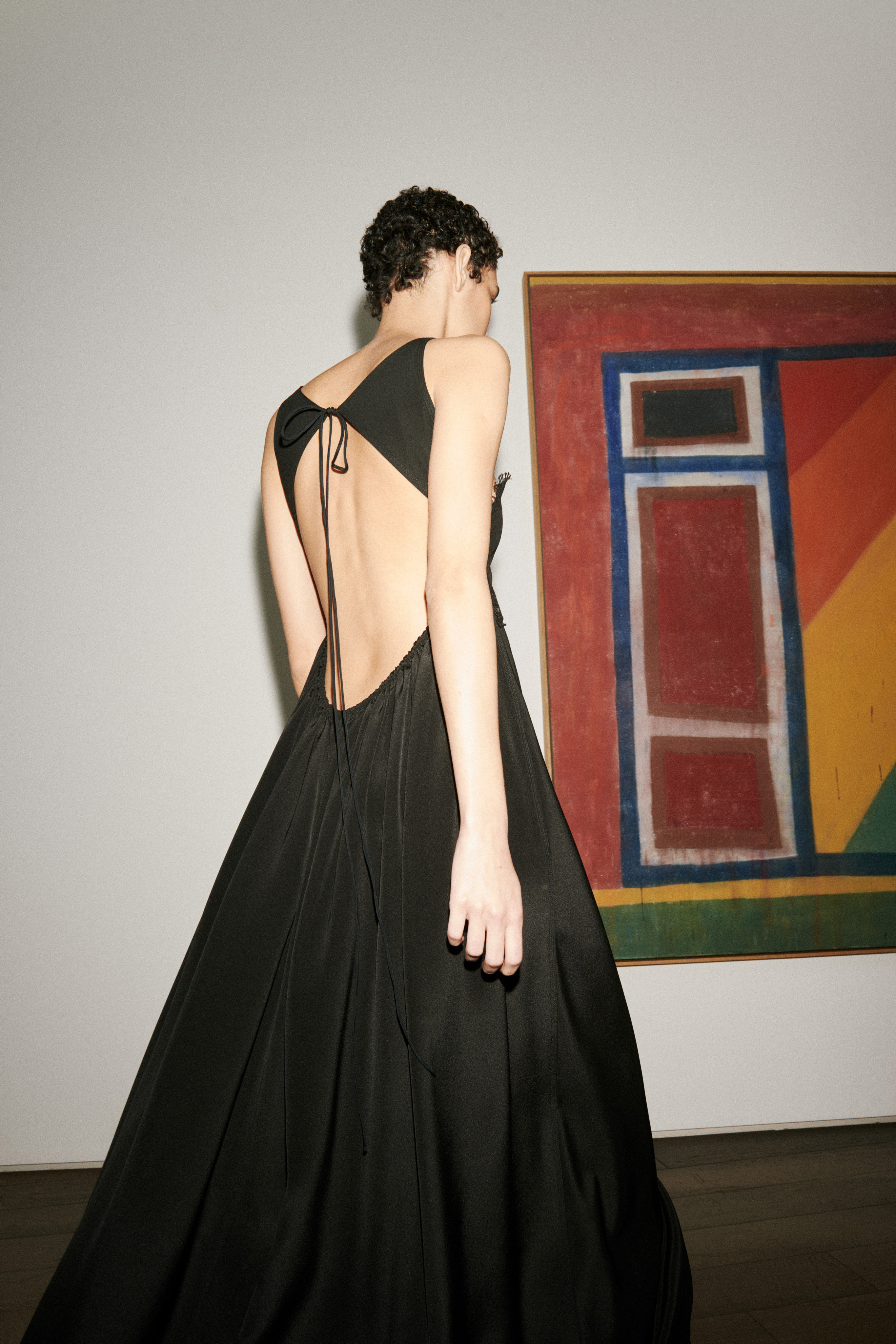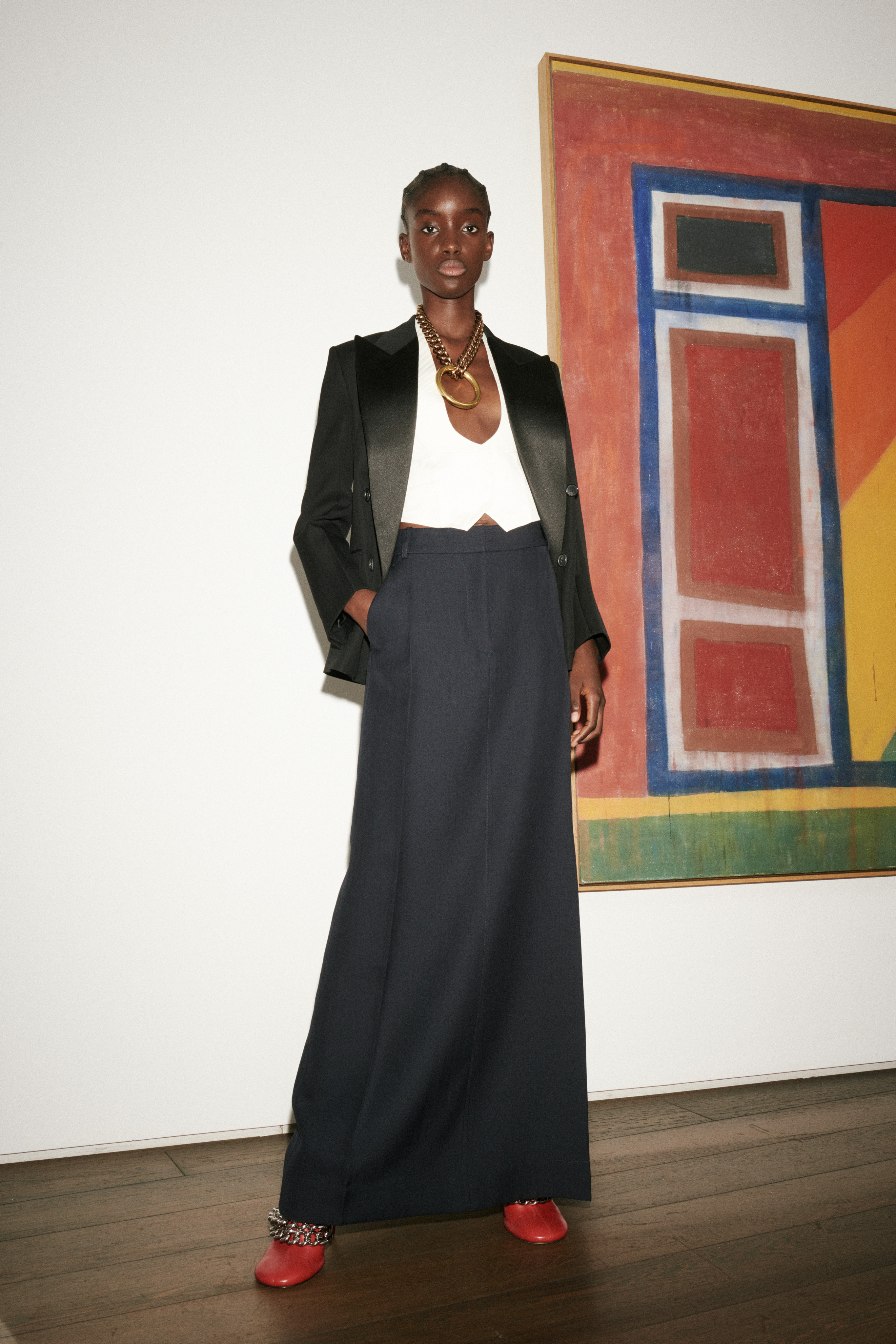 Tagged: