"I see now that everyone needs human interaction"
5 young creatives tell us how they're moving forward together.
Moving Forward Together, the ethos guiding Tommy Hilfiger, means finding strength in diversity, uniting our communities, and uplifting each other. It's now clear that "the new normal" isn't very normal at all, and for many creatives especially, this year has been tough. How do we preserve the relationships that sustain us when we're apart? What does work look like now?
i-D enlisted five creatives to help answer some of these questions, asking them to have a friend or collaborator photograph them, or in one case take a self-portrait, to better understand what image-making and collaboration looks like now.
"When facing extraordinary social and economic challenges, standing together is our strongest way forward", says Tommy Hilfiger, and indeed, all expressed joy at being able to work in a team again. Kemar, a graphic designer and DJ, feels more connected than ever to his community in East London, while Nicole, a model and stylist in Berlin, is trying to change the fashion industry from within. Magaajyia, an actor and director in Paris, says that directing her own projects is "what keeps me alive", while Dan, a photographer in London, just wants to photograph people who aren't his sister, his favourite subject, who he spent lockdown with.
Tommy Hilfiger want to build a more sustainable and inclusive future through their Moving Forward Together movement. They've invited fans of the brand to collaborate on customising their beloved Tommy pieces, re-using old garments for the good of the planet -- wasting nothing in the process. During the ongoing pandemic, Tommy Hilfiger has donated clothing to frontline healthcare workers, and initiated a collection with all proceeds going to COVID-19 relief efforts. It's all aimed to unleash the power of the collective -- of us.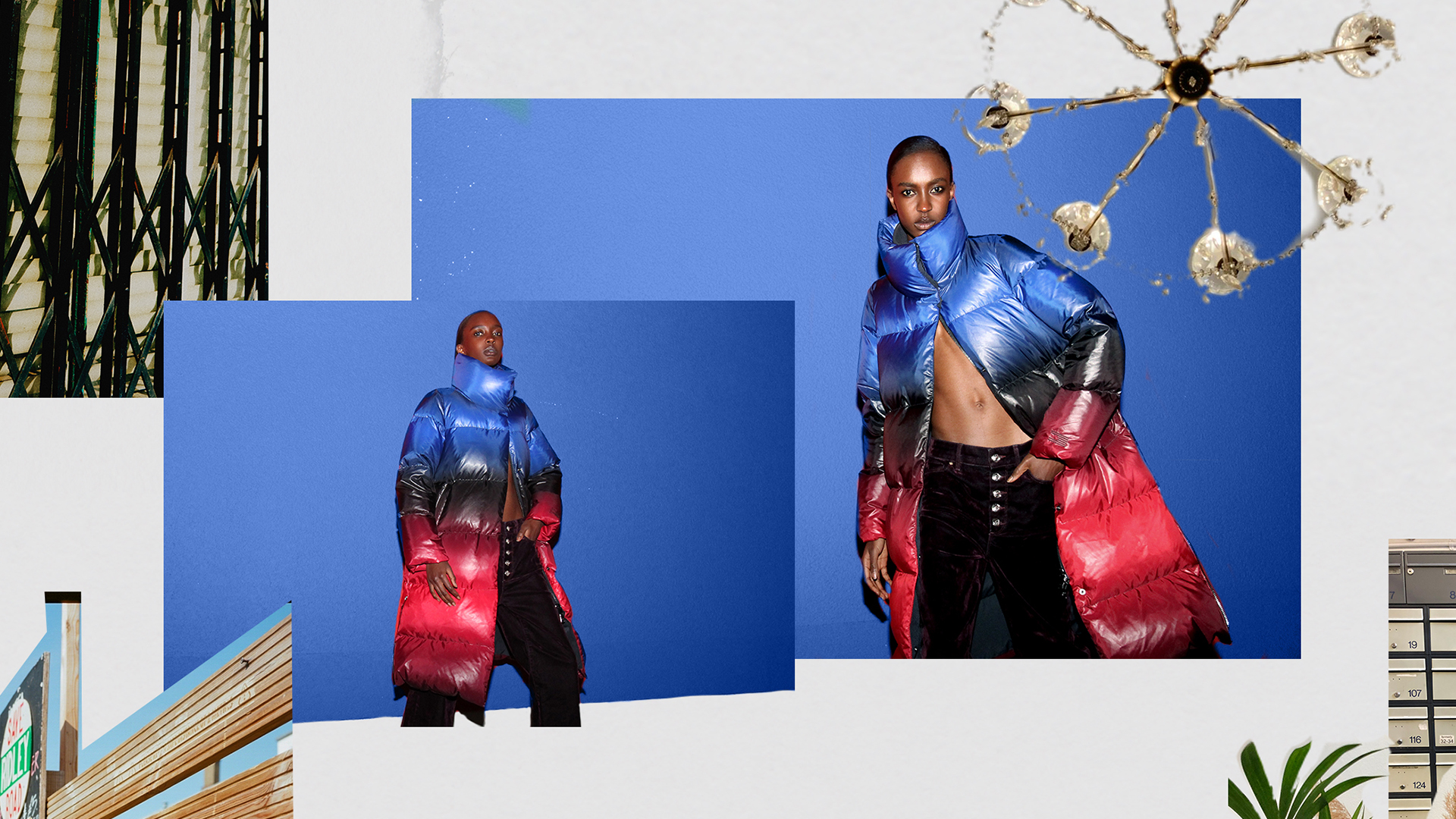 Nicole, model and stylist, Berlin
How did COVID-19 affect your work?
Right after Fashion Week, I came home and three or four days later, it was lockdown. I was at home with my parents. And then the last month of London, I was in Berlin, and there was no travel or work. It was a reboot.
What did you learn from the situation?
Without teamwork in the industry doesn't function as well.
What was your life like before the lockdown in Berlin?
Before the lockdown, it was crazy. It's like an underground life that you like living so, everyone is kind of connected to the community. Once you know one person, you get to know everyone There are so many artists and musicians.
How are moving forward together to build a future?
I feel so supported by my mother agent Alex. He's my number one, we're best friends. And we do styling together. It makes it so much easier having someone to work with. He does photography and teaches me a lot.
Now we're reinventing and making our own ideas about how we can continue to work in fashion. What do want to do? How can we be creative all round? We clicked right away, and we're a great team.
What do you feel hopeful about?
This summer, suddenly work started opening up and it just felt it just felt great, to be active again, around creative people. Without teamwork the industry doesn't function well. So I really missed that and I was glad it's finally coming back again.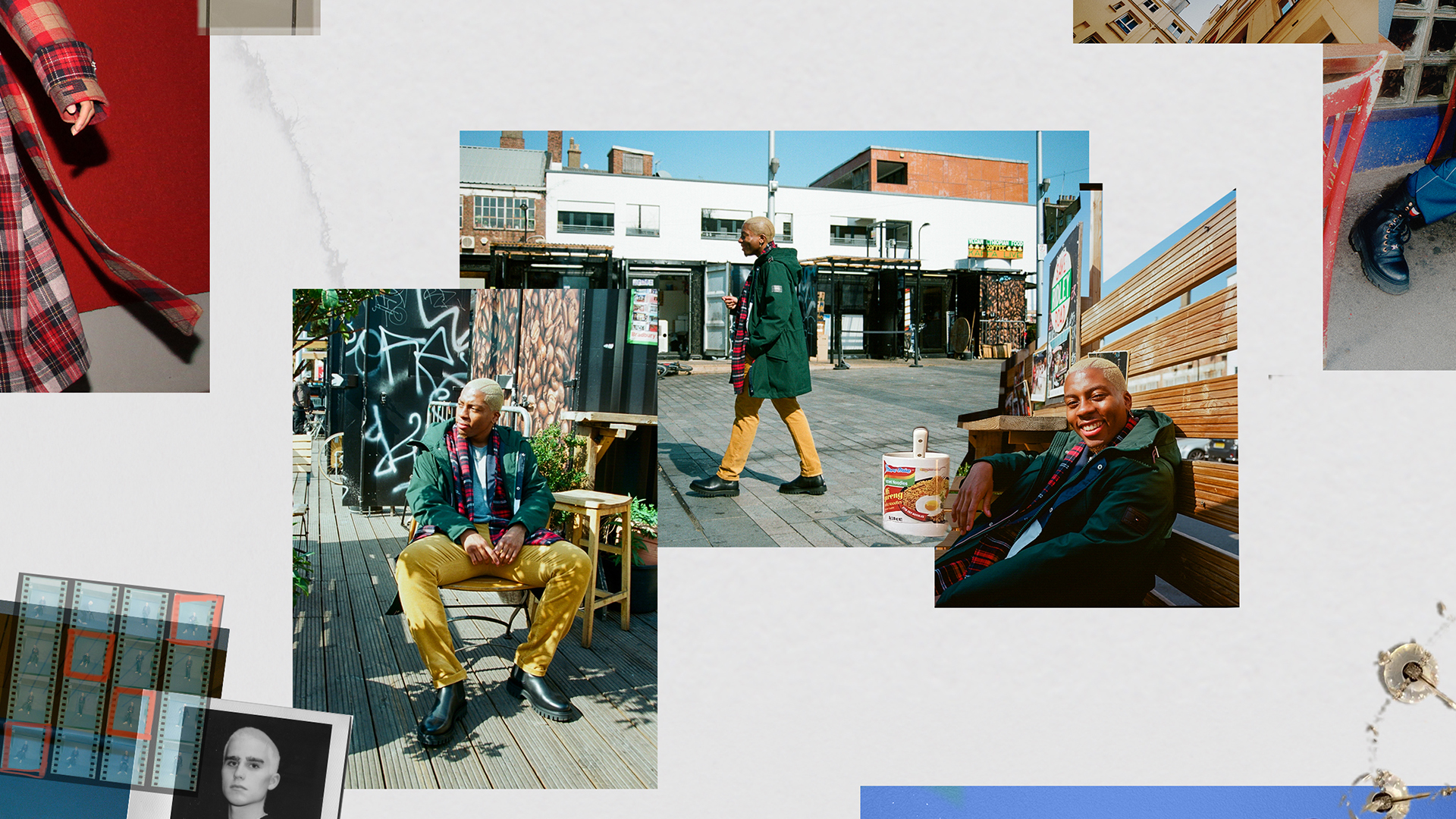 Kemar, Graphic Designer and DJ, London
How did COVID-19 affect your work?
Lucky for me, my industry, graphic designers are in demand, because the only thing to do is engage with graphics and social media. And on the DJ side of things, things slowed down, all the way.
How have you had to adapt?
Luckily, I landed my series with No Signal, we actually do my radio shows from my kitchen. It's been really good, really successful. I guess I have a positive outlook, but I know for other people it's been stagnant.
What have you learned this year?
I see now that everyone needs human interaction. And everyone kind of comes together in this time because I think we're all in some sort of situation with like, work or love life. I know a lot of couples that are broken up. Having said that, my girlfriend and I's relationship got quite strong.
Do you feel a sense of togetherness where you live?
I kind of feel like a lot of things are closing at the moment, so preserving local cultural landmarks, especially in Dalston [East London] is important to me.
What do you think togetherness is going to look like in the future ?
I think DJ culture, fashion culture, is going to go underground. And I think we might see some great stuff – without the pressure and restrictions that usually apply.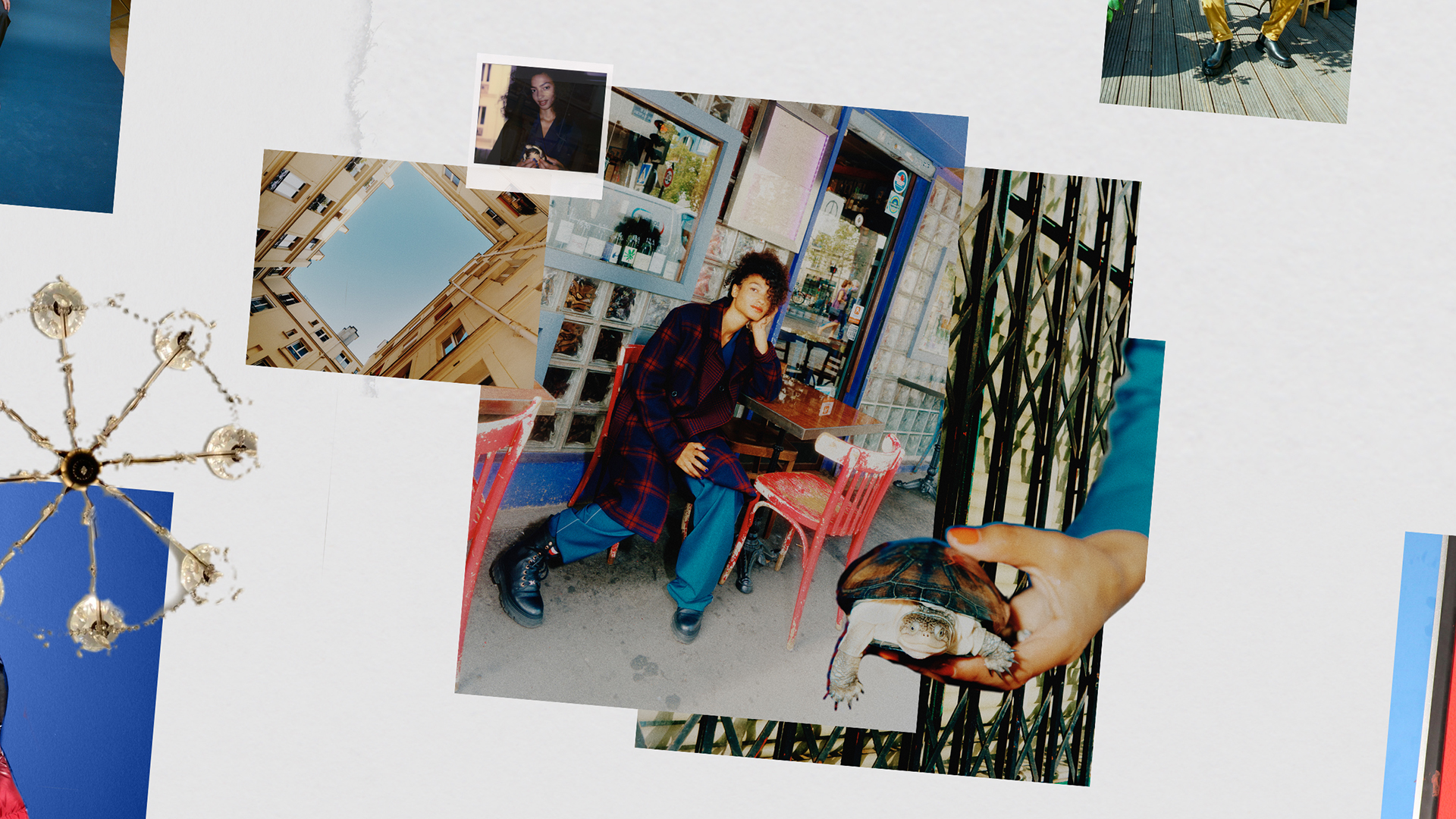 Magaajyia, actor and director, Paris
How did COVID-19 affect your work?
Usually I live between LA and Paris, but since the lockdown I have been in Paris. I'm brainstorming stories on my computer and zooming with friends, trying to be creative. But I've been considering moving to Athens or London for the past year.
What have you learned this year?
That at this point, directing is what keeps me alive. Because if I was to just wait around for casting, for example, it might hold me back while we're already on a roll.
How are you moving forward together?
I'm just trying to bring the sense of togetherness to my work, and not be too focused on the business side. So for me, it's, yeah, it's important to, to be creative in Paris. And it's been very difficult, which is why Athens, for me is a prospect, because people are so open to new horizons. And maybe the sun helps, of course [laughs].
What are you working on next?
My next project is a short film, which is about a real estate mogul who gets caught up in this twist of fate over the course of a night. It's film-noir drama about a 60-year-old entrepreneur who has a fall from grace, he goes from being rich to having nothing at the end of the night... I'm interested in telling stories about older people.
Who are you moving forward together with?
I have a new cast, an exciting Director of Photography, and a co-director. And I have a small part in it. I'm just looking for the remainder of my budget, hopefully from someone who wants to give to the arts as opposed to making money – because shorts don't make money!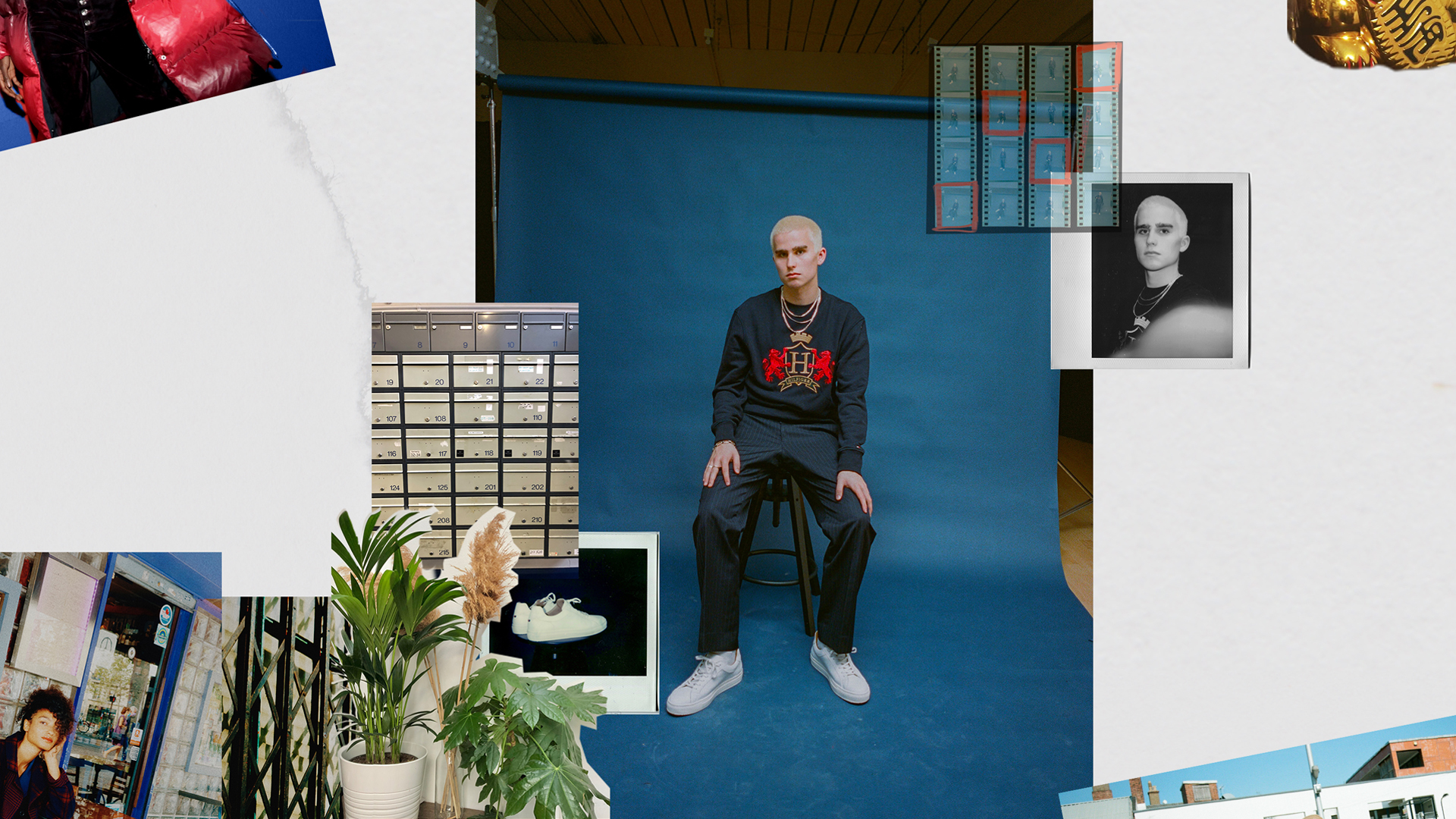 Dan, Photographer, London
What is the situation like in London right now?
In London there's quite a weird atmosphere right now. And I'm sure everyone picks up on it. it's a really uneasy tension. Because there's so much uncertainty. Some people are really fearful. Some people aren't. So there's this divide between people who are really scared for the future, or people who just kind of going about their lives. It's weird and uneasy, and I'm just going with that.
What have you learned from the situation?
I did enjoy having a break, because everything was so hectic before. But I find it difficult when I have nothing to do, I need my work to motivate myself and keep going… not being able to create on a bigger scale. So I decided I had to just do it myself, and ended up taking photographs of my sister, who I guess now is my main subject. It was quite limited but I enjoyed the limitations.
How are you moving forward together?
Last weekend, for the first time, I just cascaded through Instagram, and asked people to be shot in the studio, and it was just really nice to photograph new people.
Up until very recently, I've just been taking pictures of my friends because that feels comfortable – we know each other, there's no awkwardness. And also, I can kind of delve a bit deeper into them as a subject. There's this kind of connection between me and the subject because we know each other.
Having said that, with new people or models, you have to establish that connection with them. It's a bit tricky at first, but then an interesting collaboration can grow.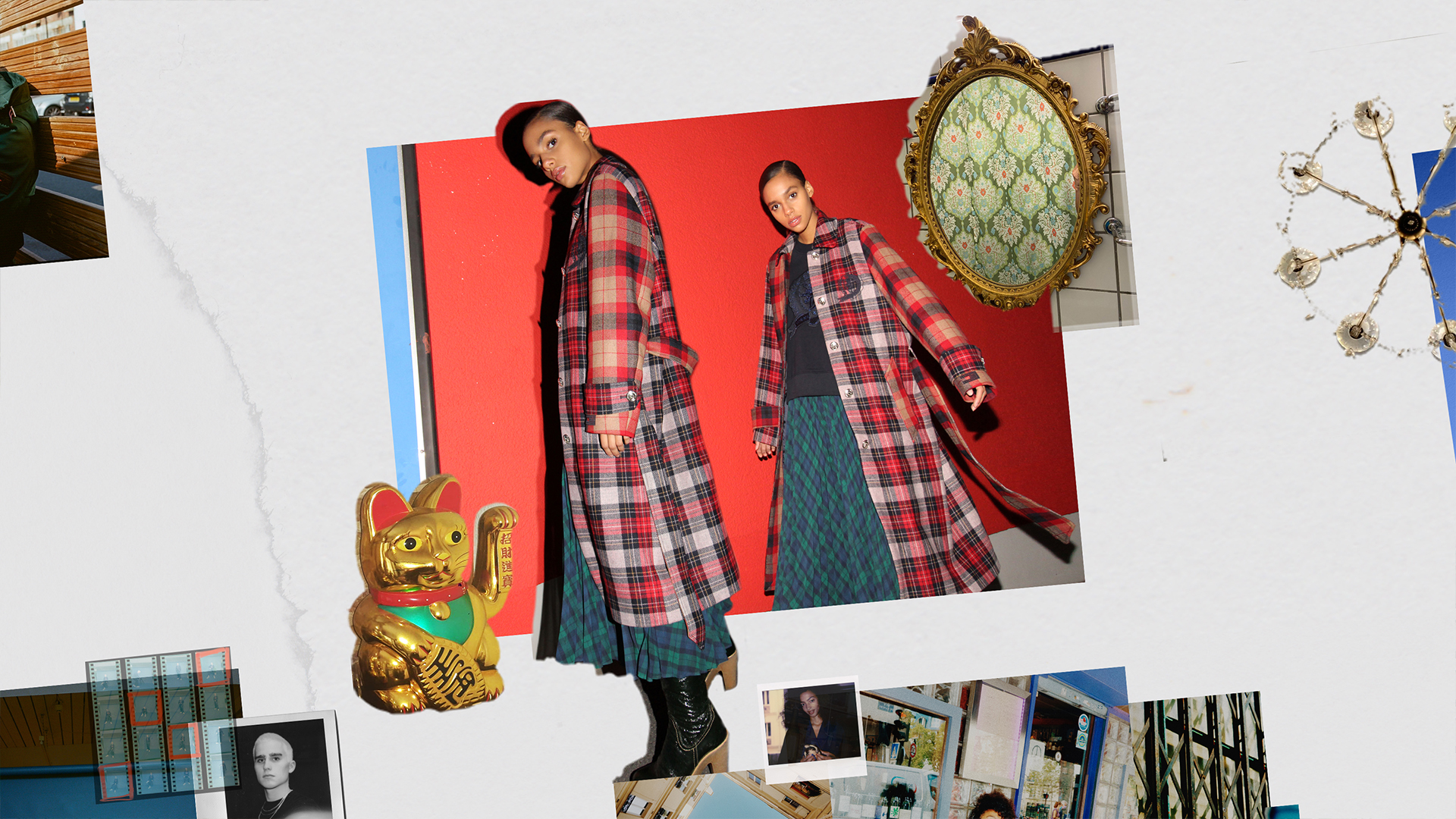 Yenni, model, Berlin
How did COVID-19 affect your work?
I was travelling a lot to Paris, and working non-stop, and then since March it's been quiet. I was so shocked. Thinking as to whether I should stay in London. So I came home to Germany and stayed with my parents for three months, and now I live in Berlin.
What did you learn from the situation?
I'm happy that I had this time with my family because I think it somehow made us closer. And I feel like we bonded more because we spent so much time together. That's what I'm grateful for.
How are you moving forward together?
Usually my friends from modeling are all over the place. Since moving to Berlin I've made friends that are here – and I wanted to move here for such a long time and never had the time to!
It's like a big community. It's crazy because you can find anything here. And I love how people get dressed here. That's really inspired me, because so many people have such different street looks. I love just sitting in a cafe like watching people walk by. Where I come from is a bit smaller, and people don't even wear heels, ever. Having said that, Berlin is also surrounded by nature and rivers.
Tagged: