Meet the winners of the Brooklyn Museum's portrait competition
In light of Covid-19, the museum teamed up with Instagram to host a digital portrait exhibition, curated by Antwaun Sargent and judged by Chloe Wise, Chella Man and Quil Lemons.
Since the Covid-19 pandemic began many graduating art students have had to grapple with the fact that they can't showcase their final projects or receive their diplomas in person this semester, as was originally planned. Enter Instagram and the Brooklyn Museum.
Together, IG and the New York institution have launched the #Your2020Portrait contest in which portraiture by five young artists has been selected for an online portrait exhibition curated by Antwaun Sargent, author of The New Black Vanguard, and judged by a panel of artists including Chloe Wise, Chella Man and Quil Lemons. The winners will be featured on Instagram's @design and @creators pages, as well as by @brooklynmuseum. They'll also receive a $5k grant.
Antwaun believes this initiative was a great way for young artists to honour this moment in their lives and create something amidst all of the uncertainty. "When you think about the future of museums, culture and politics," he says, "those who participated are the people who will have to live in those futures." He also notes that it provides them an opportunity to align their work with two major platforms for creativity.

Philadelphia photographer Quil says that #Your2020Portrait also shows young people that they can start their careers straight out of college (or even before) and immediately contribute work to the critical art canon. "It's really important that we're taking work by kids and putting it [virtually] into one of the biggest museums," he says, "especially when so many people have had to wait so long to even be acknowledged by an institution."
"Art cements the emotions of history while also serving as an outlet for creatives to find purpose and express themselves," adds Chella, an artist and actor from Pennsylvania. "Both of these effects are essential during times like this." Regarding the winning portraits, Chloe tells i-D, "All of the selected winners, along with many of the other contestants, displayed a strong yet sensitive capacity to represent a person in a complex yet individual manner. There are stories being told through these images that are beautiful, compelling and nuanced." And, as Chella goes on to explain: "We need art, always, and now more than ever to connect and ease our minds through this fragile time."
Meet the winning artists below...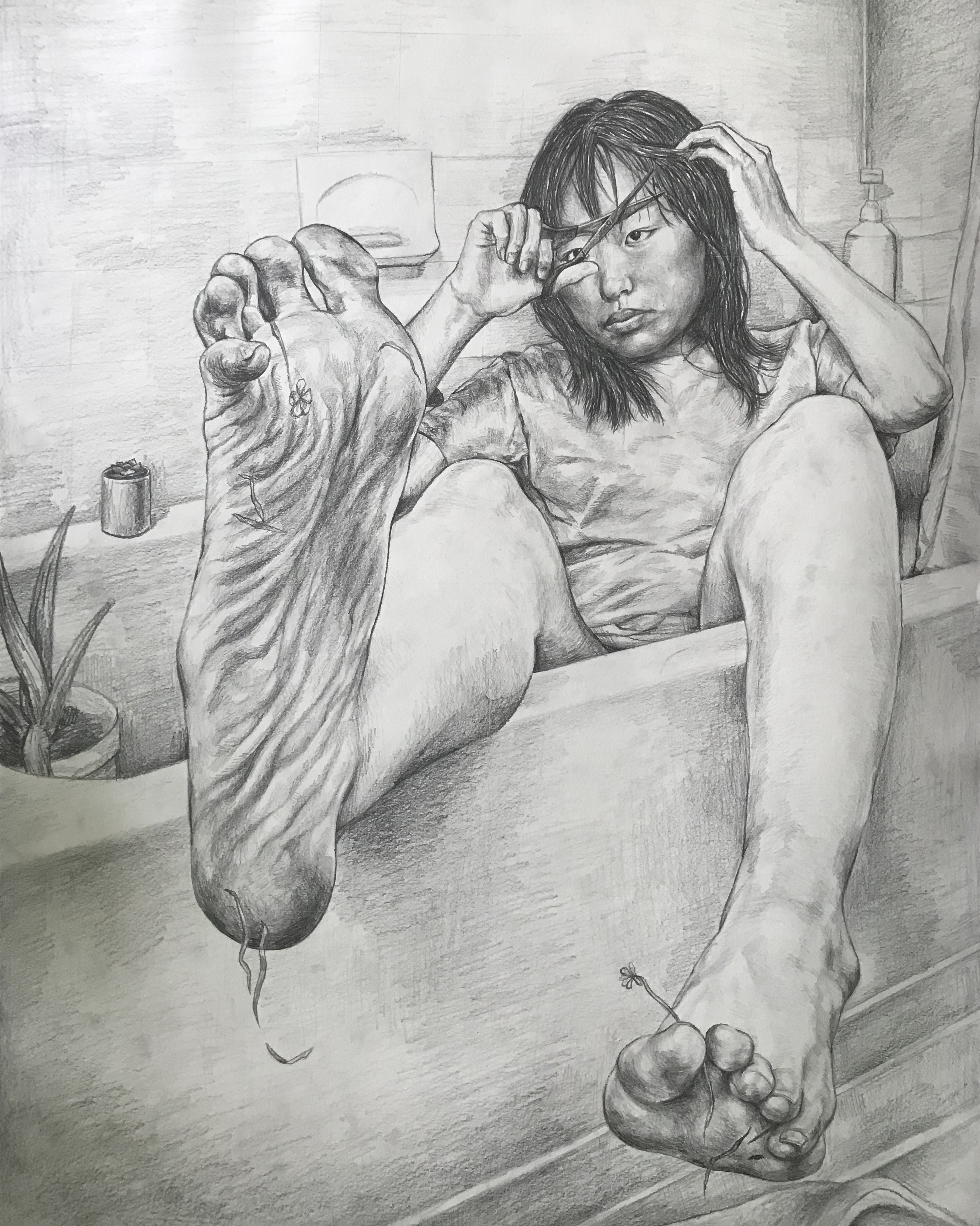 Ashley Jiao, 18, student at Columbia University but currently home in Bridgewater, NJ
What have you been doing to stay balanced while quarantining?
I'm trying to keep my motivation high and stay connected with both myself and other people. I find yoga, meditation, listening to music, and painting particularly calming and energizing. I try to stay connected with my friends through Facetime calls.
Tell us more about your piece.
It's inspired by my personal experiences during quarantine. While a sense of unease and anxiety is universally present, being forced to spend time by myself has allowed me to appreciate the small things that bring me joy. I used graphite (pencil) on a 18" x 24" piece of drawing paper.
What do you hope people take away from seeing your art?
I hope people will be able to relate to the mixed feelings in my piece. To those that are feeling alone: it's not abnormal to be feeling anxious, and it's not selfish to take care of yourself. You can find solace in doing something kind for yourself.
Any ideas on how you plan to use your grant?
This grant will allow me to dedicate this summer to my art projects and creative endeavours instead of worrying about finding a summer job. I'll also be able to buy materials to start up my houseplant collection.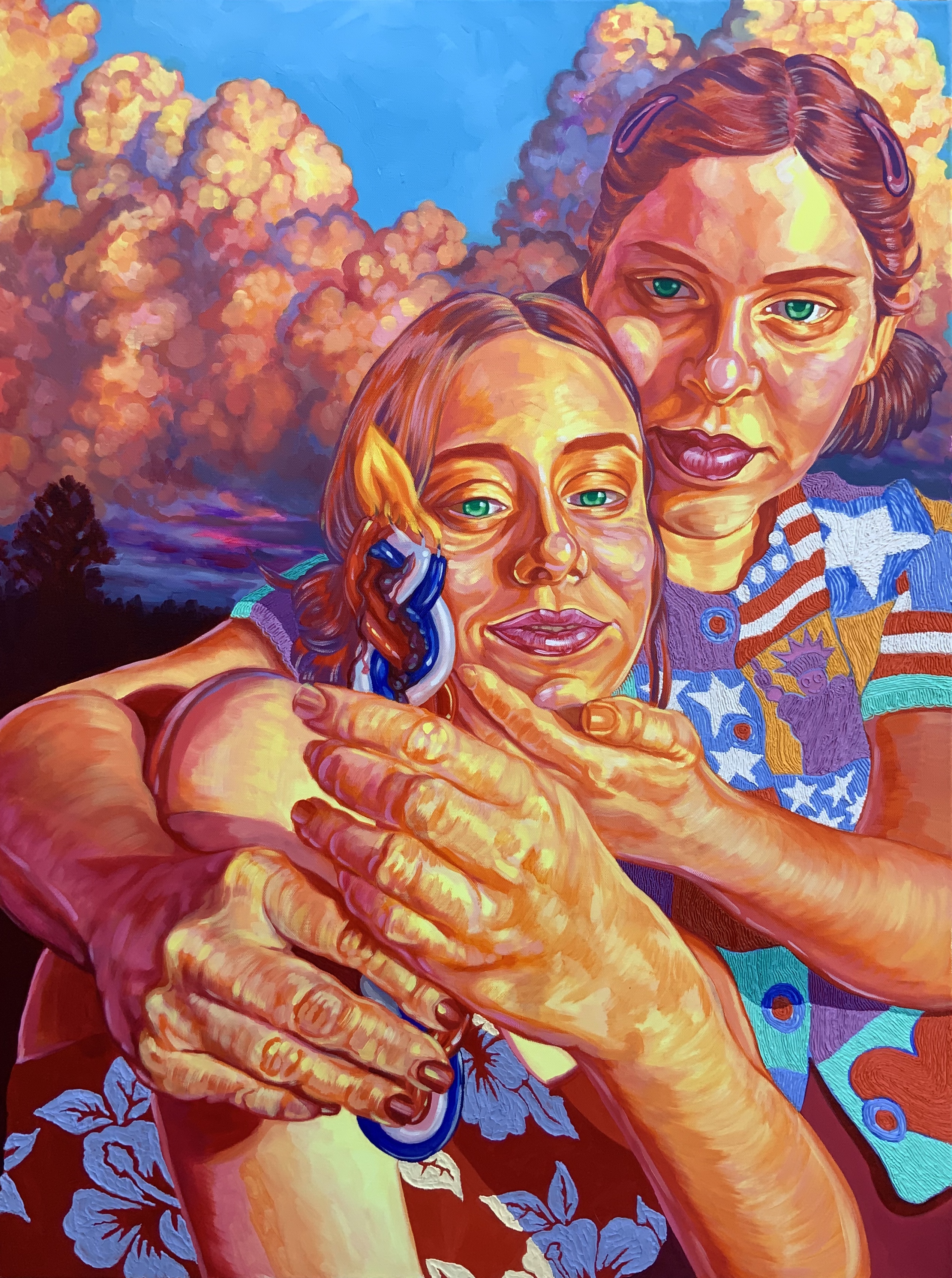 Hannah Reinhard, 23, RISD but currently home in Irvine, CA
How does it feel to be graduating right now?
This is definitely not how I pictured myself graduating! At first it felt sad, like something had been ripped away from us. Interacting with each other on a daily basis played a huge role in our work. Our community is still thriving though. Personally, my work has changed so much over the past month, and I think it will go places that it couldn't have if none of this was happening.
What inspired your portrait?
This painting is of my little sisters, Izzy and Lucy. The painting emits a glowing orange, which I think is a subconscious response to being back in California, where the sun and ocean make me feel whole again. This painting belongs to a larger body of work that relates to my identity as a Jewish American girl, amongst a history of Jewish funny girls, artists and writers. I am interested in the role of ritual objects, both practically, and symbolically.
What do you hope people take away from seeing your art?
I want my paintings to affect people, whether or not they share every part of my identity, or none of it. If someone looks at it and thinks, "wow that's cool and a little creepy," and someone else thinks, "I remember doing Havdalah at Jewish sleepaway camp, standing in a circle, wrapped in my friends, the night I had my first kiss," then I've accomplished something.
Any ideas on how you plan to use your grant?
I hope to use my grant to move to LA and keep making paintings!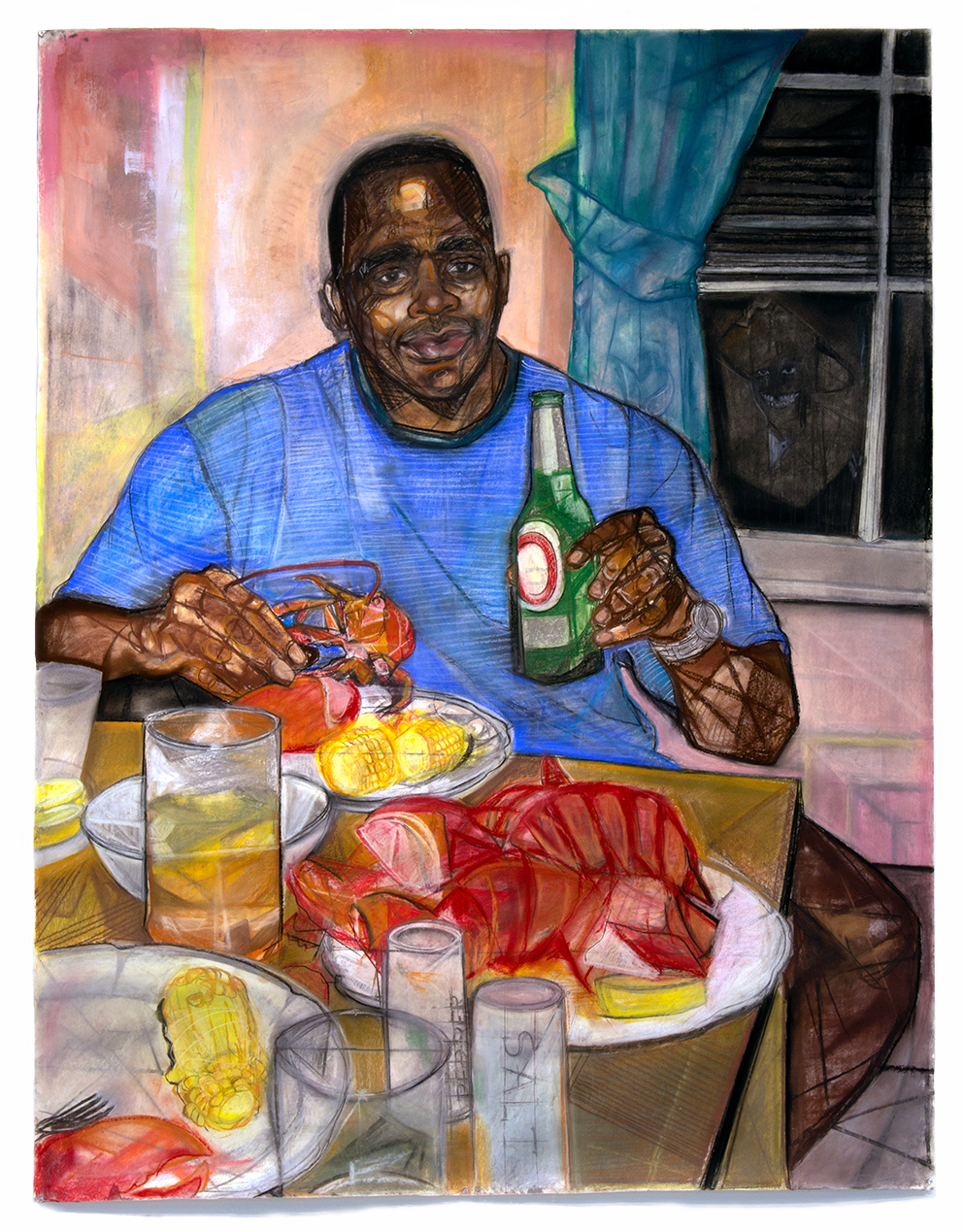 Sydney Vernon, 24, Cooper Union, originally from Maryland, living in Brooklyn, NY
What have you been doing to stay balanced while quarantining?
When the quarantine first started I knew I had to draw every day. It reminds me that my identity as an artist didn't evaporate, but in many ways became stronger and more complex. Staying connected to artist communities online, while checking in on my family and chosen family have gotten me this far in life and continue to keep me balanced in quarantine.
Tell us about your portrait.
It is made up of equal parts charcoal, acrylic paint and pastels. "Former Men" is based on an old family vacation photo. I am often inspired by the photographic evidence of my direct ancestors. In this case, my father is the subject of the portrait. I thought the lobster was symbolic of a sort of decadence and opulence which immediately reminded me of the 17th century genre of vanitas painting. After completing most of the composition, I realised that I wanted to include a reference to the black art historical tradition. By including a charcoal version of Kerry James Marshall's "Portrait of the Artist as a Shadow of his Former Self" I felt like I was honouring two traditions of painting while simultaneously writing my familial lineage into art history.
What do you hope people take away from seeing your art?
I hope that people are able to see my art and appreciate its unique position within a context of black cultural production at large. Everything that I make that is inspired by an often-untold history of black artists that have done the work to interrogate the art historical canon and expand ideas of conceptualism, representation, abstraction and making in general.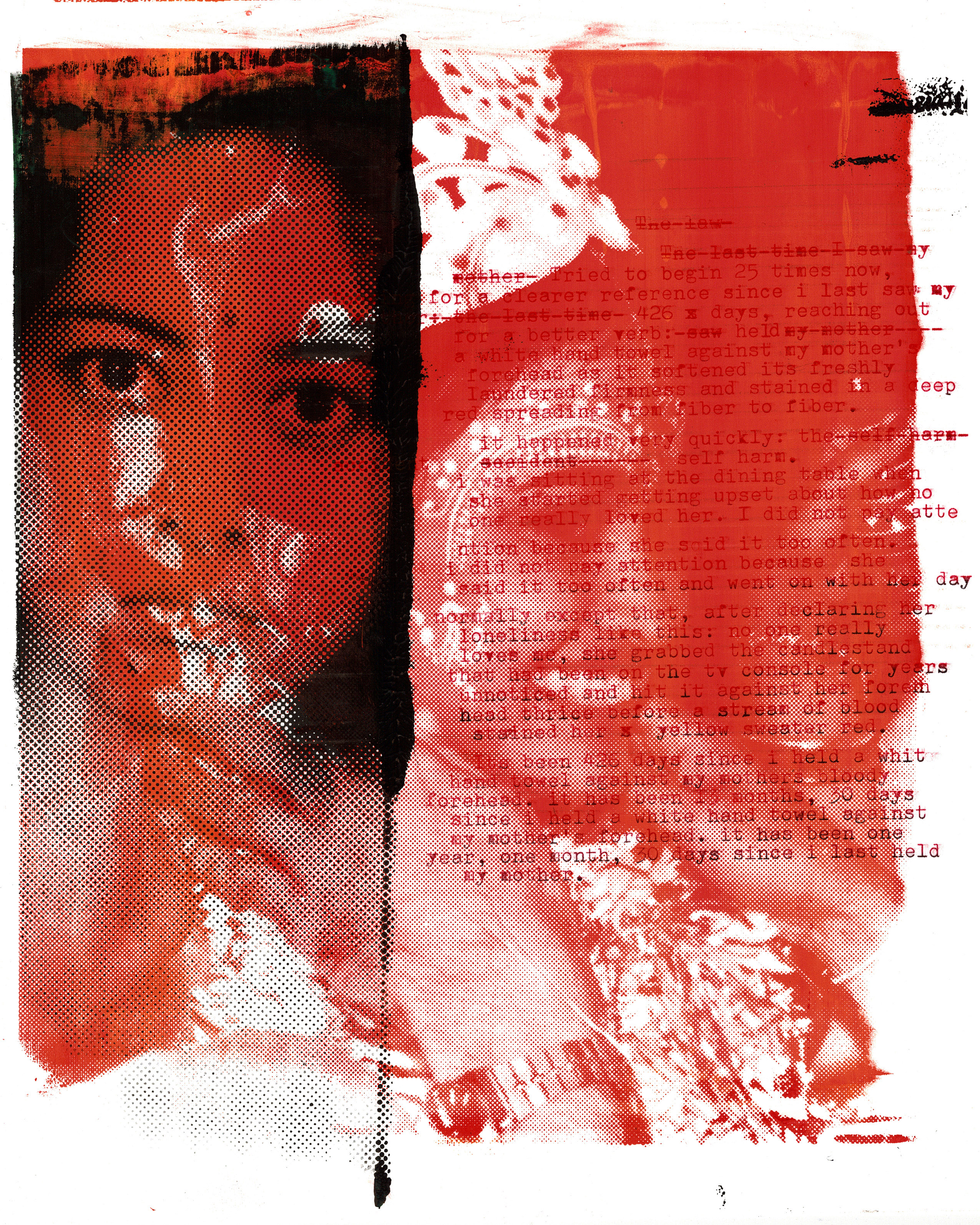 Cheryl Mukherji, 24, graduating from ICP-Bard, from New Delhi but living in Brooklyn, NY
How does it feel to be graduating right now?
It feels surreal. As an international student from India, I moved to New York primarily to attend graduate school. For the two years that I have been here, my MFA thesis solo and group shows, thesis book, and a graduation ceremony at Bard College were the few things I was looking forward to. With the lockdown, everything was cancelled or indefinitely postponed. For a very long time, it felt like everything that I had worked for while being away from home had gone to waste.
What have you been doing to stay balanced while quarantining?
I am quarantining alone in New York City. There is exponential loneliness in being isolated in the most populated city of America but I have adjusted. As a homebody, my entire personality was built for this quarantine. The world is suddenly weighed under a blanket of separation and uncertainty but these feelings have been native to my experience in a new country for two years now, so my mechanisms to stay balanced have been hardwired.
Tell us about your artwork.
The untitled piece is part of a series of unique screen prints called "The Last Time" in which I recollect memories through typewritten text of my last day at home with my mother in India before moving to New York. It was the day my mother, overcome by a manic episode and overwhelmed by her loneliness, harmed herself. In this work, I explore trans-generational trauma, mental illness, and my relationship with my mother using time as a marker for healing and forgetting.
I used repetition and omission to gradually re-frame my memories of the incident, sieving out some details and holding on to others. I continued to reiterate them onto multiple prints, watching their meaning and urgency amplify and flatten at once. I used photographs of my mother from the family albums that I brought with me to New York in the print. In rummaging through family photographs, I find a resemblance between my looks and hers. Photography as a practice is so concerned with the visual of someone and the act of looking -- making a photograph the byproduct of looking -- that this physical resemblance feels synonymous to fate. If I look like her, then I must become her.
Through this work, I explore the idea of becoming my mother, exposing the anxiety of seeing her body as a home both lost and never lost, and my hesitance to return to the mother's body. My current work is about her illness being my inheritance while exploring my role as a caregiver, now having outgrown our customary mother-daughter roles because of the distance.
What do you hope people take away from seeing your art?
I hope that my art makes people think about female rage, hysteria and creates a space to address how the women in our lives have gone years -- sometimes all their lives -- undiagnosed of underlying mental illnesses because dealing with it is expected of us, seen as domestic labour, and branded as resilience and strength. I hope we develop a sense of object permanence to understand that even when we do not see it every day and in extremities, trans-generational trauma and violence are very much part of our experience and inheritance as women. I hope people think twice before they call women attention seekers, crazy, and other names because we demand space and voice our experiences.
Any ideas on how you plan to use your grant?
When I heard about winning the grant, the first thought that popped into my head was how it could help pay my rent in New York City, because even during a pandemic, there is very little scope of my landlord freezing or canceling my rent. Part of the grant money will also go into the sustenance of my artistic practice and in supporting the installation of my upcoming shows scheduled for when the world opens up.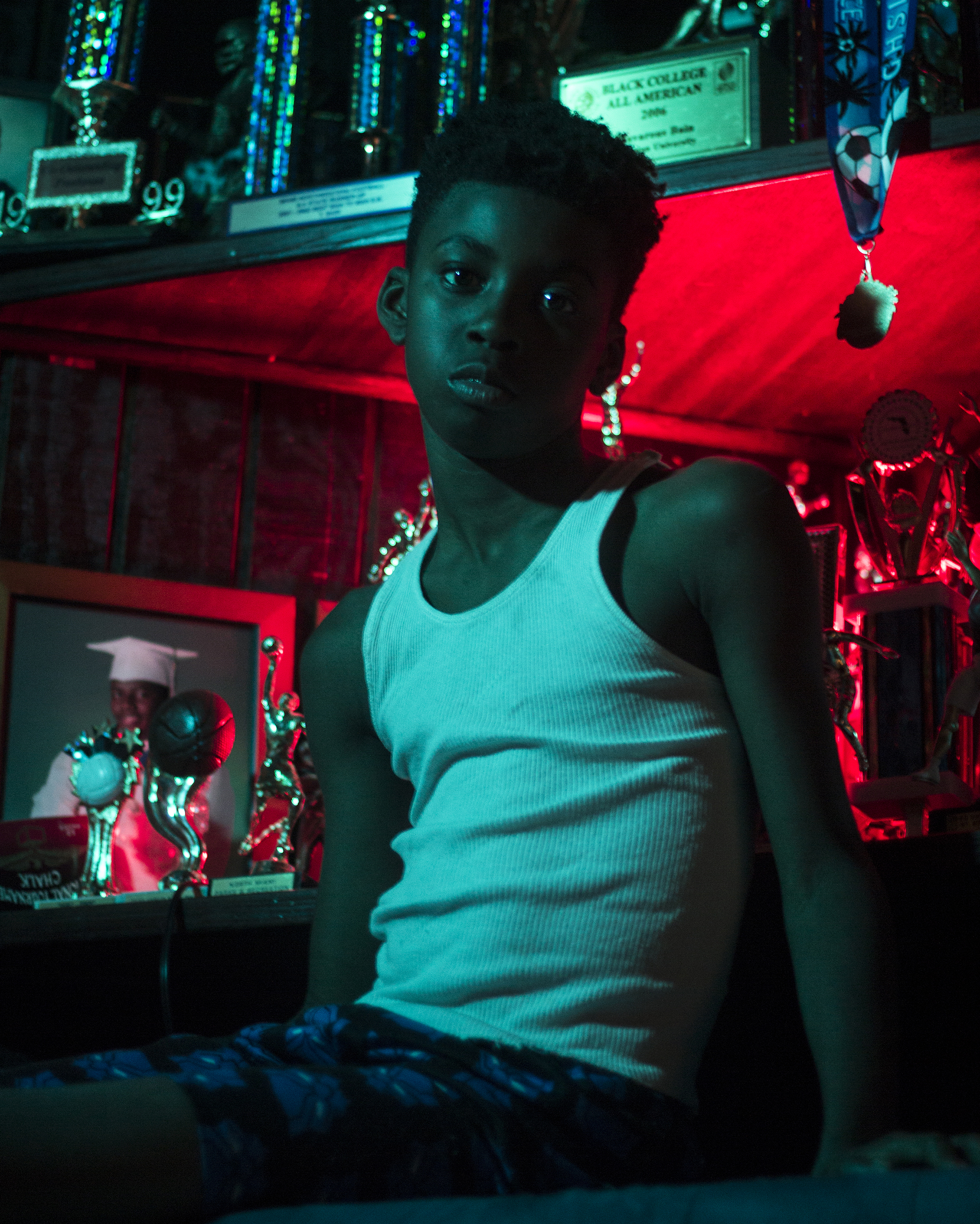 Cornelius Tulloch, 22, student at Cornell University, currently home in Miami, FL
How does it feel to be a student during these uncertain times?
Uncertain is a polite way to put it -- I feel like the past few months have been a psychological rollercoaster. I still have another year to complete before I finish my undergraduate degree. I worry about what is to come next, but the #Your2020Portrait competition is a testament to the fact that there's always another opportunity around the corner.
What have you been doing to stay balanced?
After I realised my internship for the summer was cancelled, I knew I would have the time to invest into my artwork. I spent the first two weeks of quarantine painting and then as my courses slowly started back up, I shifted gears. I've been adjusting to using my home as my studio. It has inspired me in some ways and caused me to be innovative when trying to complete my finals without the facilities I would have on campus. I also was able to use family members as models in my photography final, which I think made the work that much stronger. I definitely won't forget the work I created during these times.
Tell us about your portrait.
The portrait I submitted to the contest was only possible because of the pandemic and quarantine. Being home has made me invest more of myself in my work. I wanted to share personal parts of my coming of age experience. Being back in my childhood home, I was able to use my nephew as the model in this image. I captured a very ordinary scenery of my home but used lighting to create an extraordinary and captivating image. My piece has a very cinematic quality. The lighting in this image works almost like sound in a film. It creates a tone and feeling.
I grew up in a household with three older brothers and there was a path set out already for me. The pressure to fit into this mold was there, but I fought against that grain and grew into the creative individual that I am today. In my photograph I wanted to capture the buildup and pressure that can come from expectation or a preconceived idea of who someone should be. But also, the power and strength that comes from standing in who they are and being confident in their truth. I am my identity, race and personality, but I am also much more. I wanted to tell the narrative of generations of ancestors breaking the mold of who they were expected or judged to be. Showing just how dynamic individuals we are. I wanted the viewer to see the context and story history behind the statement that I was making.
What do you hope people take away from seeing your art?
Whether they love it or hate it, I want them to feel something.
Any ideas on how you plan to use your grant?
I plan to use my grant to fund some larger art projects that I have been planning for a while, but never had the time or resources to execute until now. The world will definitely be seeing more from me, this is only the beginning.