Meet three young photographers with radically different ways of seeing
The latest installment of Future Now! explores how Christina Nwabugo, Stella Asia Consonni and Steph Wilson are adapting to creativity at home.
For the latest installment of Future Now!, i-D and Tiffany & Co. bring together three emerging photographers to explore self-portraiture and creativity in isolation. Christina Nwabugo, Stella Asia Consonni and Steph Wilson invite us into their homes and neighbourhoods across London, to discuss how their creative vision has shifted over the past few months, how they feel about being the centre of their work, and what their hopes are for the future.
From Steph's lush rainforest home, to Stella Asia's hall of mirrors, to Christina's East London market scene; each woman has given us an intimate look into her visual world and her way of seeing. Hopefully, following their unconventional journeys and providing a look into what a career in the arts can provide inspiration for other young photographers and creatives. "I'm hoping that what I've done will amplify the message I have and show who I am as a person," says Christina. "Because I deserve to be at the table."
Read more about their ways of seeing the world below.
Steph Wilson
Steph lives in an old church filled with more foliage than you're used to seeing in a home, along with a cloud of canaries and her two very tiny dogs, Ham and Flower. Her original medium was painting, which she still continues to do in private—a practice that informs her otherworldly, somewhat bewitching work.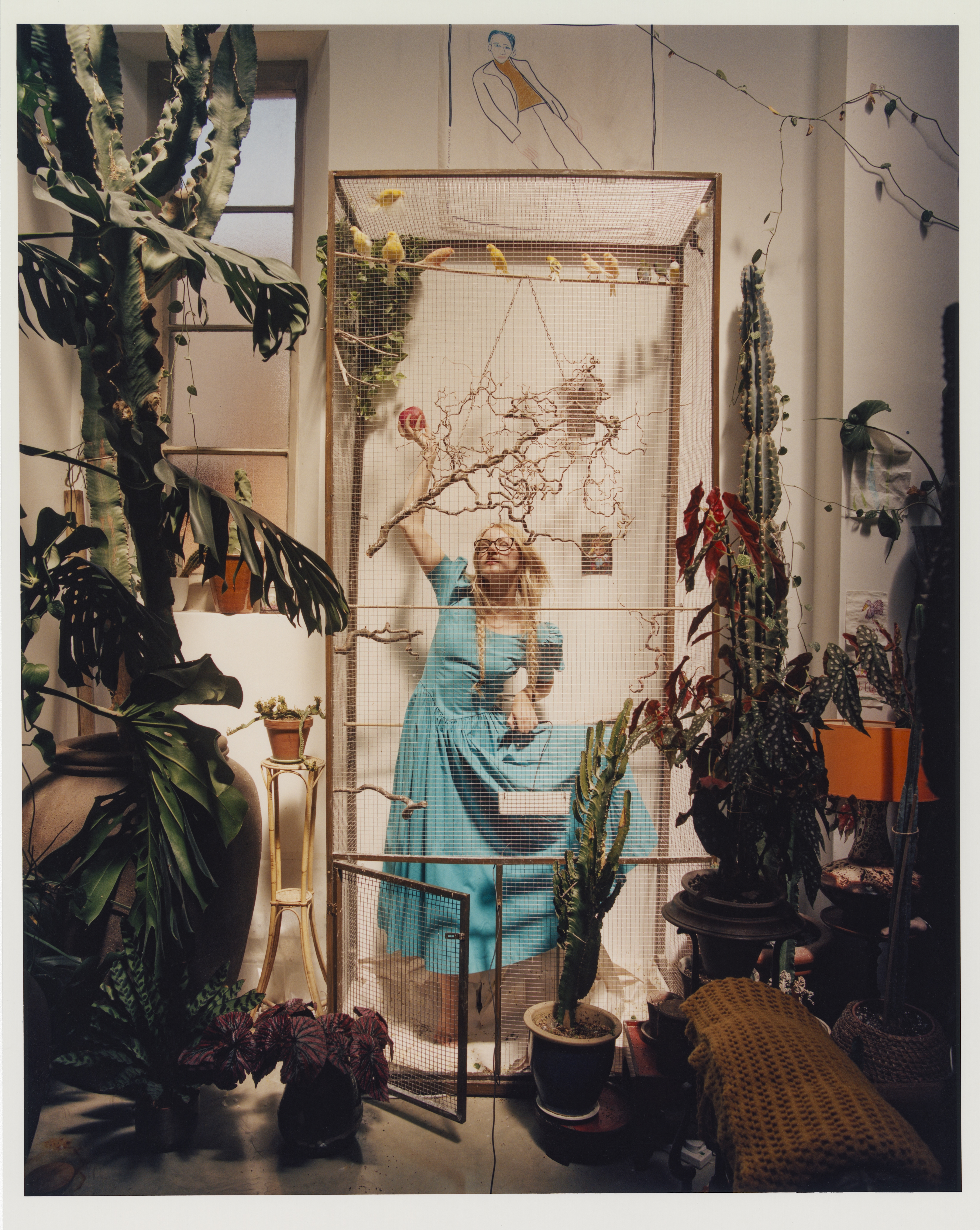 I know that you have a very leafy home, could you tell us about how that came to be?
I'm sitting under a very big plant now; it's so large it's like a giant wig, it's like a sunflower. I have a theory about it—which I don't necessarily know if it's true—but I used to suffer a lot from panic disorder and anxiety and I think living in flats…made me realize I can make anywhere I live an oasis of calm and serenity. I think especially when you're living in a city, having that very close proximity to nature [is important] and a potted plant is as close to nature as I can get.
Tell us about the aviary you have in your house.
I rescued a canary about two years ago and thought well, I've always wanted to have an aviary, so I just built myself one. I actually did my self-portrait there. I had to get in and out of the aviary 30 times to wind up the camera.
How did your photography emerge from your painting?
I'd take photographs to paint from, so it was always something I did without consciously realising it was an art form in its own right. In a purist way, I still feel like the photography is secondary to my painting.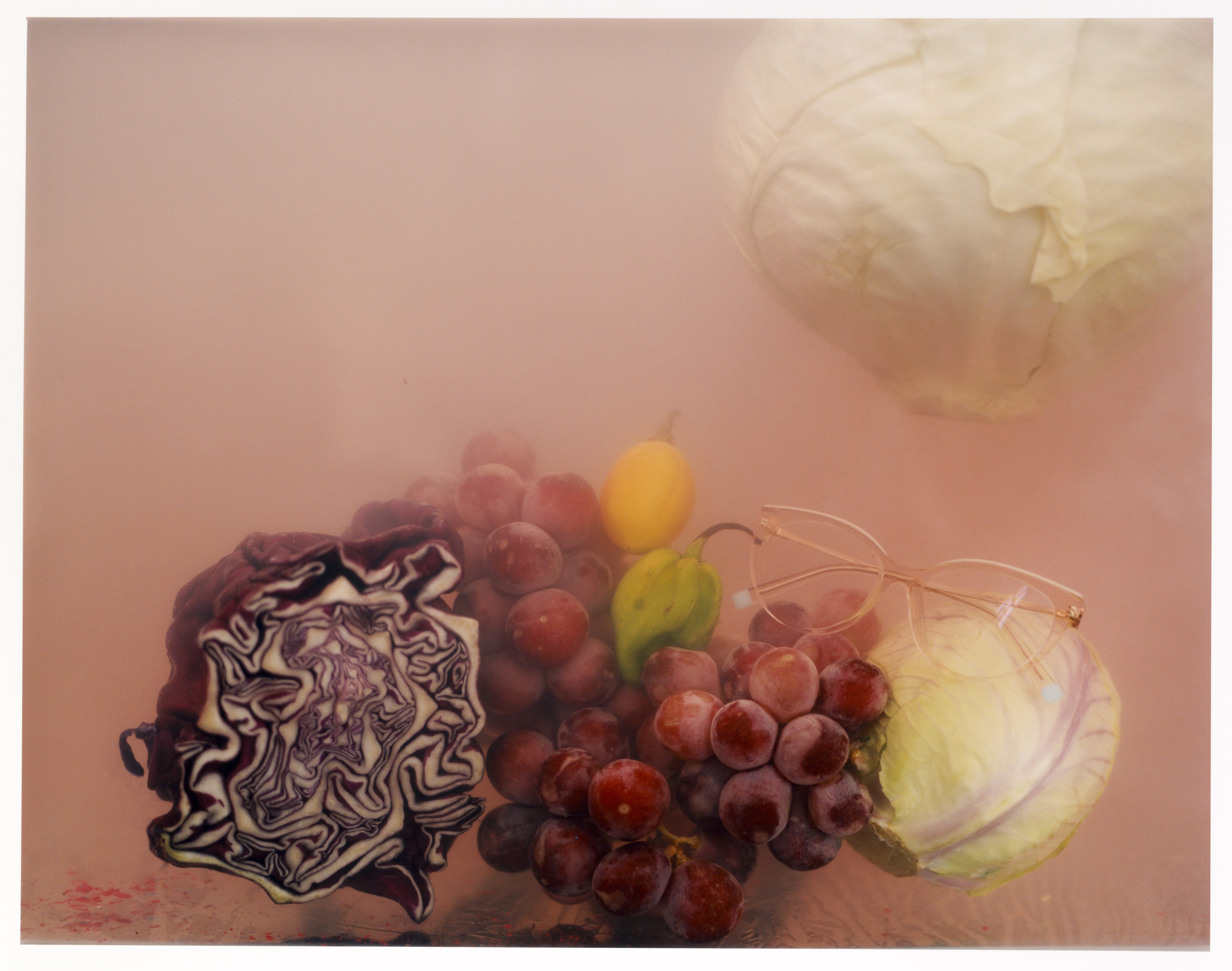 What part does self-portraiture play in your work?
I've been doing loads of self-portraits over lockdown after having a very internal argument about it: "Do I want to be part of the onslaught of mediocre portraiture that's coming out right now, people looking a bit pissed off in their flat?…Because I'm not going to do it."
I was like, maybe it's quite interesting to be a part of it as a general creative zeitgeist; that everyone's doing this and everyone's interpretation is going to be different. I think not doing it was almost more pretentious than actually just doing it.
It turned out I actually really enjoyed it because I got to be the ultimate control freak. I don't have to have any editors or fashion designers or creative teams harping on me about things that I don't agree with—I just got to be as weird as I wanted to be.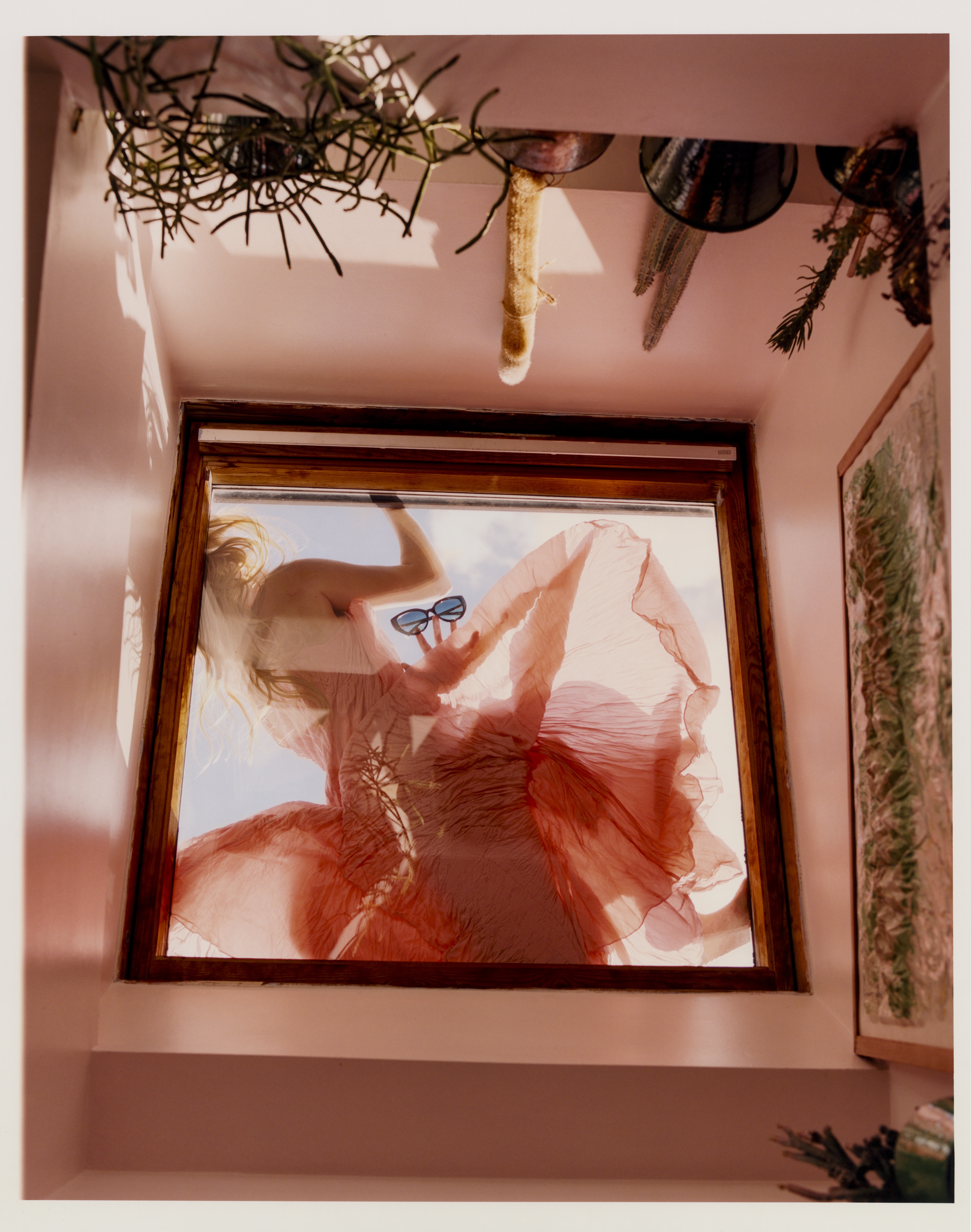 How has your creativity changed during lockdown?
I think it's really nice to find that self-portraits are something I enjoy and that I'm going to keep doing them, even since lockdown's eased. I think I'm just going to do it forever; I like the idea of being a 90-year-old with her shelf of weirdly curated self-portraits. That would be really fun to do as a lifetime project. Hopefully I won't get bored, but that's the thing, you can't really get bored, there's so many new things always happening in your life.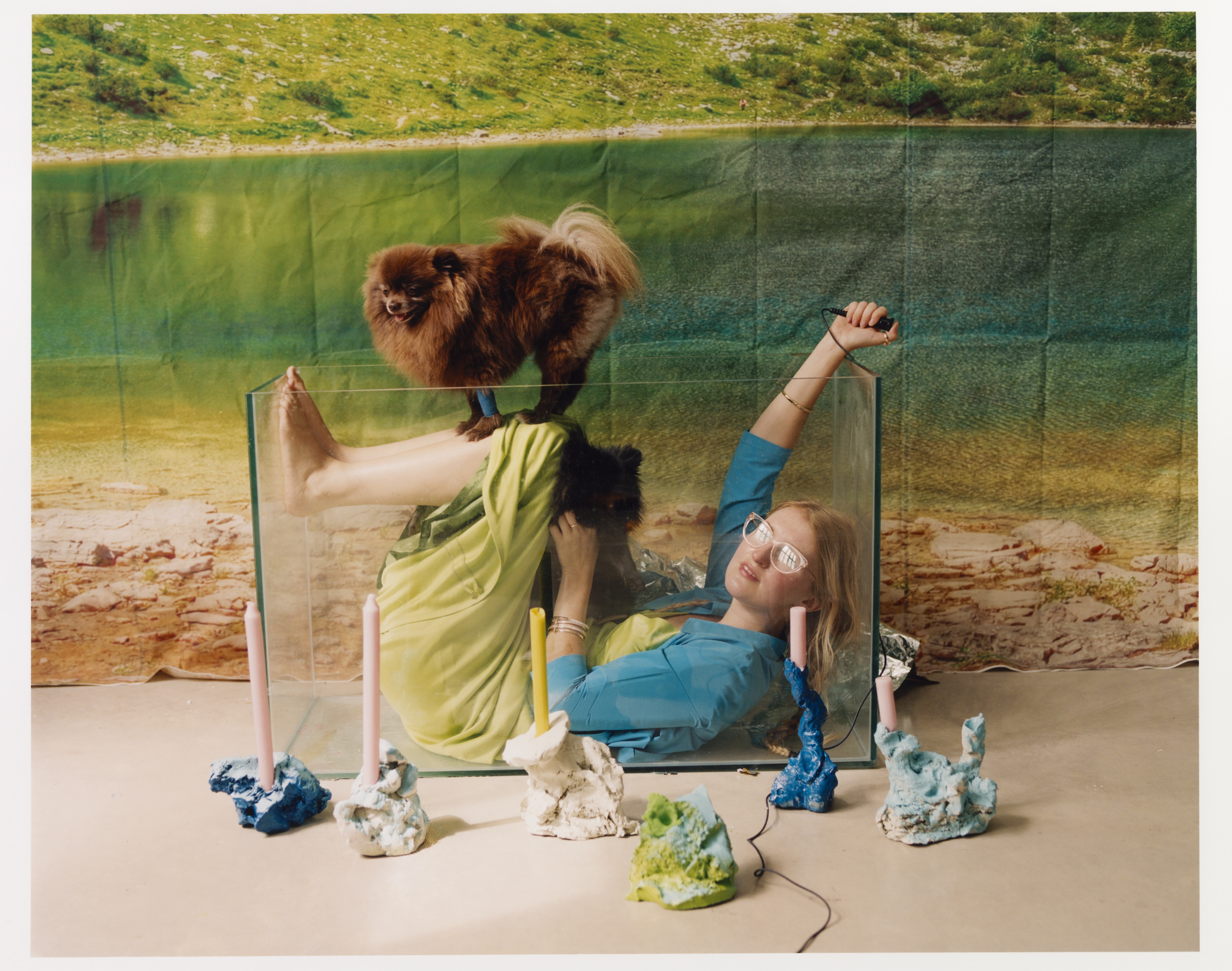 I'm living with my new partner, Tom, who's a landscaper, so he's introduced me to the outdoor world of plants because I'm obviously indoors. We're planning on getting a house in the country and making it into this mega-paradise with cute garden-style aviaries— that will be a life project of ours. Life's good actually.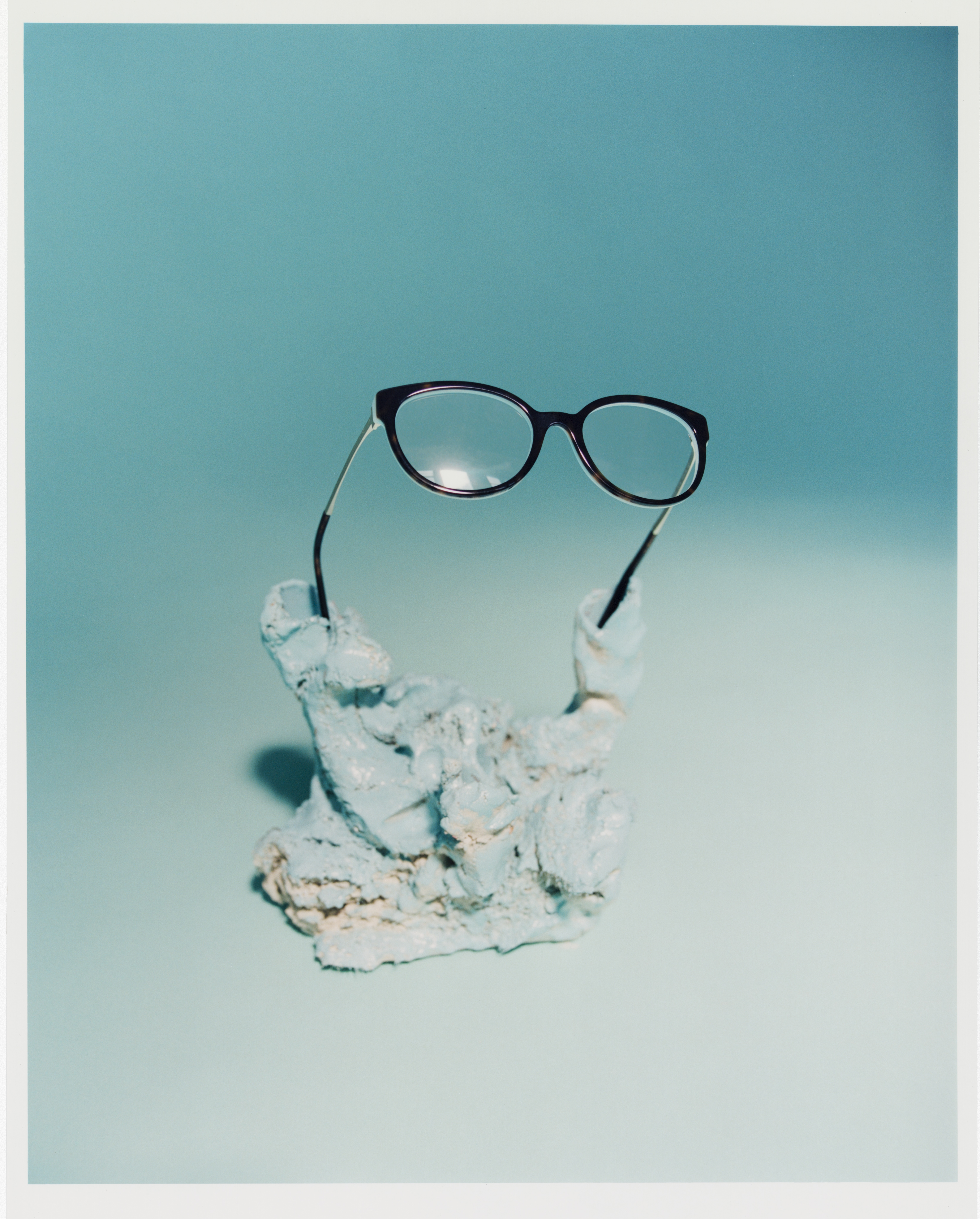 What makes you hopeful?
Being on my own has made me realise how important it is to not just put up with your own company but actually enjoy it. I just really love being on my own—peer pressure can just fuck off.
Tagged: