MASS is a cult jewellery label inspired by its designer's Vietnamese heritage
Stephanie Le's designs are about the idea of making peace with growing up as a minority.
Photographer Phuc Lam Tran
Stephanie Le is the talented Australian-born, London-based designer behind MASS, a label specialising in perfectly quirky, obsession-worthy jewellery and accessories. With stockists and collaborators including LN-CC and Perks and Mini's P.A.M. stores, Stephanie's pieces are sought after for their unique detail and thoughtful finishes. Her newest mini-collection, titled A Quiet Storm, features a series of designs inspired by her experience growing up as a second-generation Australian, her Vietnamese parents fled to Melbourne during the Vietnamese War. Acknowledging and exploring her own personal journey within this history allowed Stephanie to make a meaningful connection to her Vietnamese culture, which in turn created the story for her jewellery designs.
Her work explores the idea of moving past repressed emotions, learning from the past and celebrating the idea of self-acceptance and growth over time. And armed with strong memories of growing up in the Vietnamese restaurant that her family owned and ran, Stephanie travelled to Ho Chi Minh to shoot her latest collection.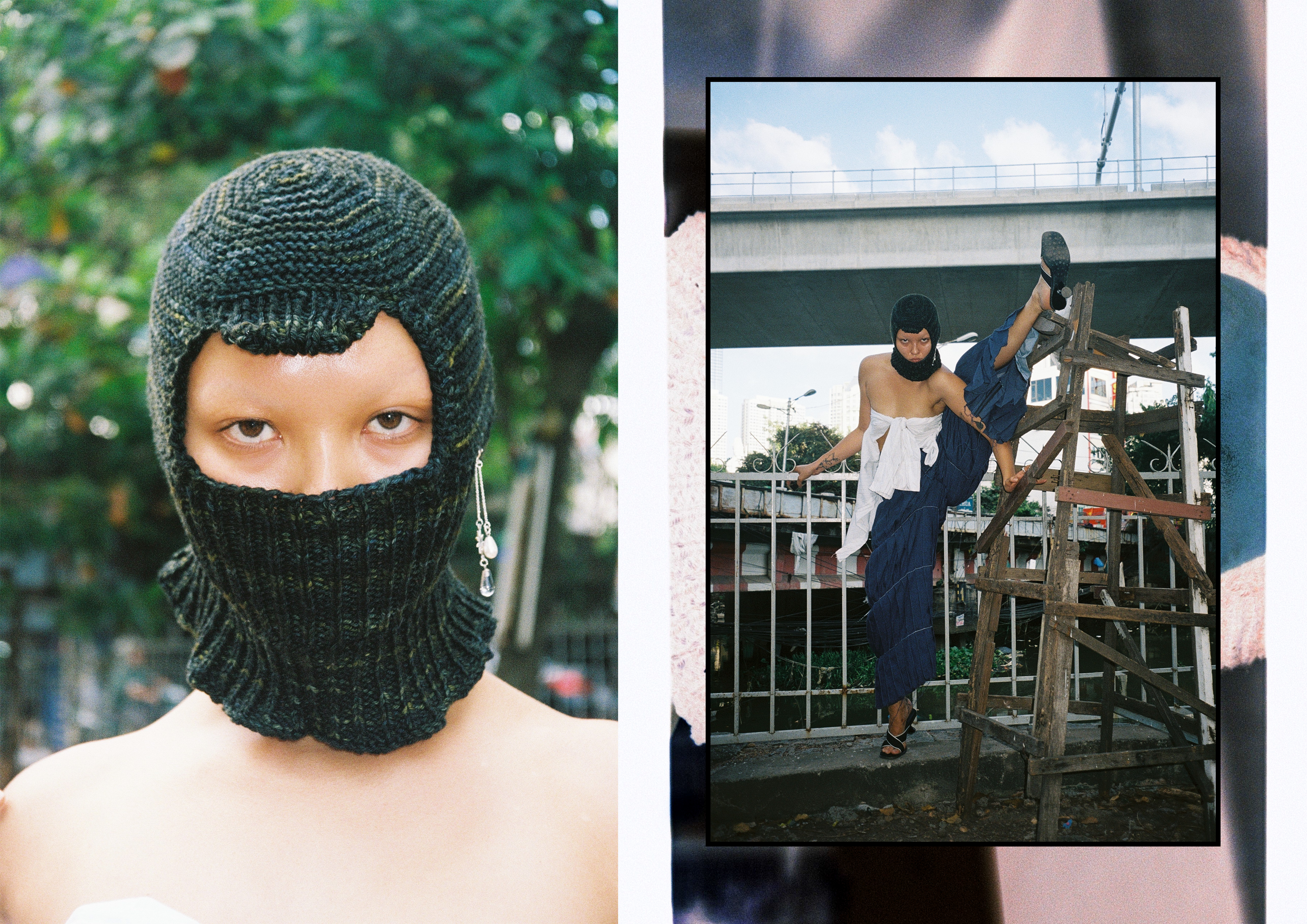 What inspired you to be a jeweller?
Everything I've ever kept has a story. There's a system we have in Vietnam where you only keep things if they have value and I started making jewellery because I wanted to create something sentimental — to make things that meant something to me and could mean something to someone else. The restaurant my parents owned in Australia when I was young was painted purple and filled with bright fake flowers. It had mirrors all along both sides of the wall so you'd see a vortex of yourself while eating. It definitely made me notice and value wild colours. I'm fixated on opals, rubies, sapphires and emeralds — all the colours.
It must be amazing working with such powerful and precious stones.
I have this obsession with creating a box of treasures to leave behind when I die. Precious metals and stones have no sense of time, they last forever you know? Stones and gold come from the ground, I think their connection to the earth really means a lot. I love the idea of stones having meaning and the idea that they pass on their strength and power to you.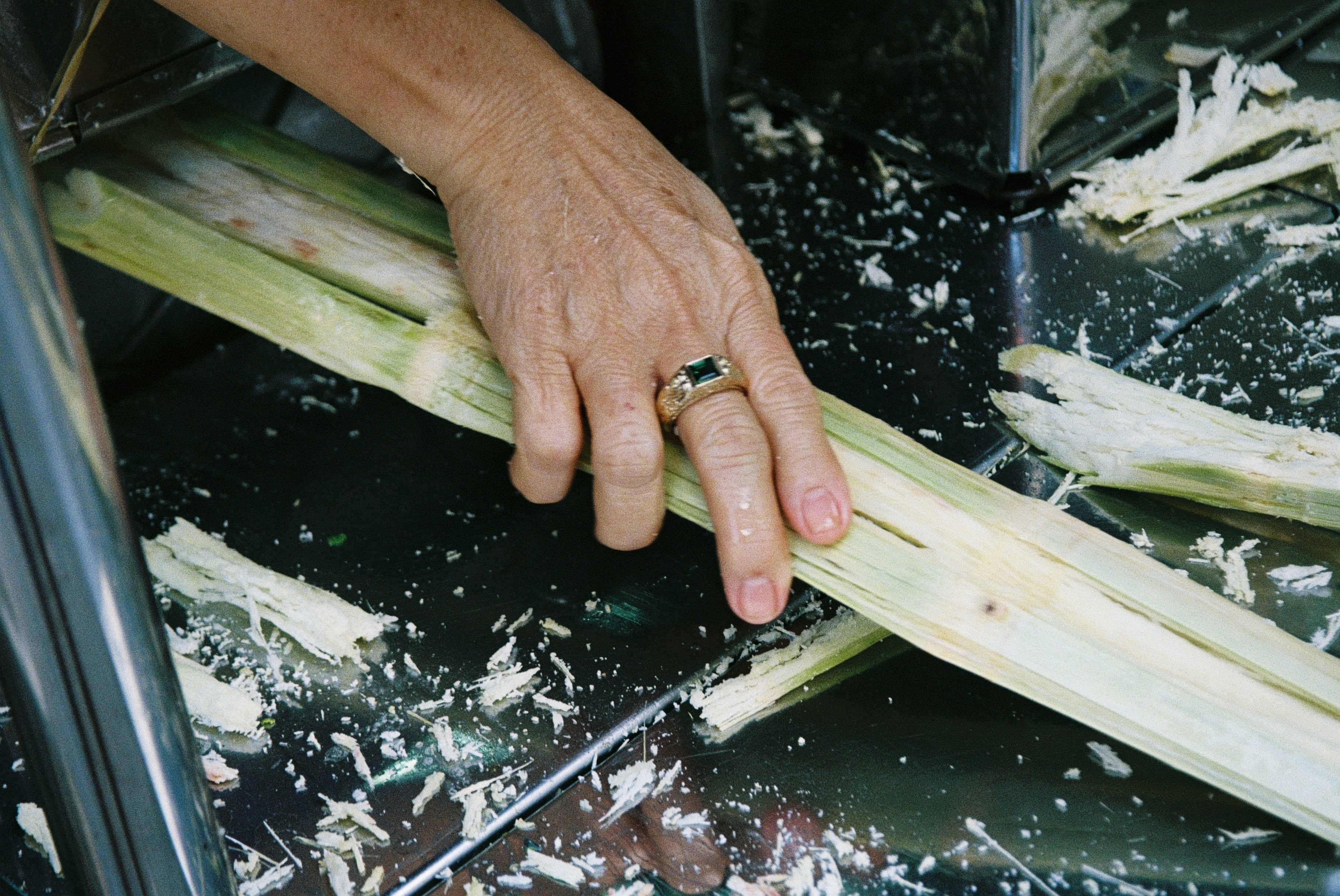 You shot your most recent campaign in Vietnam and explored your own memories of feeling like an outsider growing up in Australia. Why was this important to you now?
My father escaped Vietnam with his brother by boat in the late 80s. Being the men in the family there was a lot of pressure on them but they somehow got my entire family from Ho Chi Minh to Australia over a couple of years. Looking back, you can understand that there was of lot of residual anger and trauma in my parent's generation. It was predominantly white where I grew up and went to school in Melbourne. I didn't have many friends at school because I mostly hung out with BIPOC kids who shared the same slang and interests in music to me. My Vietnamese heritage really shaped my experience growing up. The series of Three Chamber Rings in my recent collection explores my feelings of displacement and emptiness. Over time, with growth, you start to understand more fully and become more whole. The dynamic and design of these rings represents that journey.
What is next for you and MASS?
I love that jewellery doesn't have to be one straight line. Stories can go left, right or centre so I'm going to just see where it takes me.