Instagram and Twitter have banned pro-conversion therapy content
It's a step in the right direction to abolish the anti-LGBT practise altogether.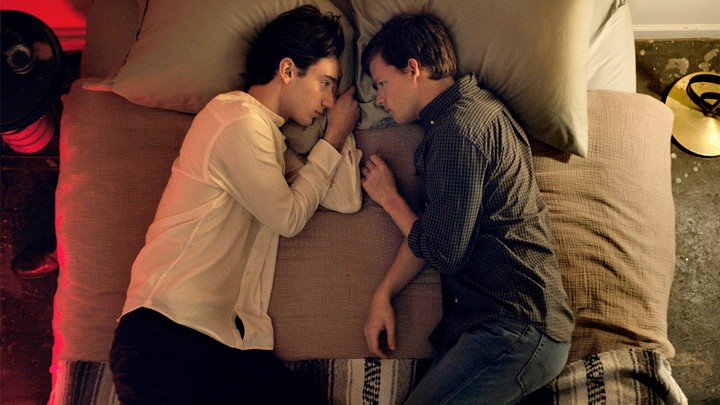 Image from Boy Erased
It feels like the past fortnight has seen more progress in the fight against conversion therapyv than the past decade has. Such is the power of social media and virality: accounts linked to the practise -- which involves sometimes physically and always psychologically violent methods intended to suppress feelings queer people have towards the opposite sex, or trans people feel towards their true identity -- have been made public. These pages, often coercively disguised as Christian sites that deal with "gender confusion" and "upholding science" are fronts for a dangerous process that, unbeknownst to most people -- queer people included -- is still legal in the UK, across Europe and in most states in America.
The resurgence of this movement, which has struggled to grab headlines despite the fact it has a history of causing depression and suicide in those who are subjected to it, has lead to some real changes. New campaigns have been launched, like the London-based Ban Conversion Therapy that wrote an open letter to Liz Truss last week, signed by everybody from Elton John to Dua Lipa.
Well, with added pressure, it seems the two most prolific social networks, Twitter and Instagram, have revealed a ban on all content promoting conversation therapy. It followed the widespread reporting of a UK page promoting a Christian organisation that told the stories of 'X-Lesbian' and 'X-LGBT supporter' members, while also linking to anti-queer propaganda. While the semantics of what Twitter and Instagram can actively pull down (stories of these "survivors" and the viewpoints of the group remain) is a little murky, what has been removed is any information that actively points out the process of conversion therapy, which is a great step in the right direction for the process to be eradicated altogether.
In a statement to CNN, Instagram's public policy director for Europe, the Middle East and Africa Tara Hopkins said that "We don't allow attacks against people based on sexual orientation or gender identity and are updating our policies to ban the promotion of conversion therapy services," "We have removed violating content from [the aforementioned Christian organisation]. We are always reviewing our policies and will continue to consult with experts and people with personal experiences to inform our approach."
Twitter also spoke out, stating that conversion therapy falls under their 'wishes of harm' rule and is therefore removed when reported, but is "working to make the training decks more clear so that team members have a wide variety of examples to refer to and our enforcement of this is consistent and scaleable globally."
These are all hugely important steps in the right direction, but it's important we tread carefully: promoting blanket bans on conversion therapy content could lead the practise and those carrying it out to retreat even further into the shadows, making victims harder to find. The next step is an outright ban with a monitoring on those suspected of practising conversion therapy to ensure that queer and trans people -- both in the UK and worldwide -- are adequately protected.