Glen Luchford's life in photos
Master fashion photographer Glen Luchford picks eight of his most crucial images.
i-D's Life in Photos series has the biggest photographers in fashion and art reflect on the best images from their archives. Read more here.
You can't discuss big 90s fashion without Glen Luchford. Arriving in London from Brighton as a teenager in the late 80s, by the early 90s he was shooting a young, relatively unknown Kate Moss – creating images still referenced to this day. In the years since, his work has continued to define what glamorous fashion photography looks like.
From those early, simple and elegant shots of Kate in black-and-white, to the grandiose Gucci campaigns synonymous with the Alessandro Michele years, Glen belongs to a pantheon of photographers -- David Sims, Nick Knight, Craig McDean -- that rose up through the 90s and still shape the visual language of fashion today. Looking back over his career to coincide with an online retrospective exhibition that celebrates 30 years of his work, here he picks eight of his most crucial images.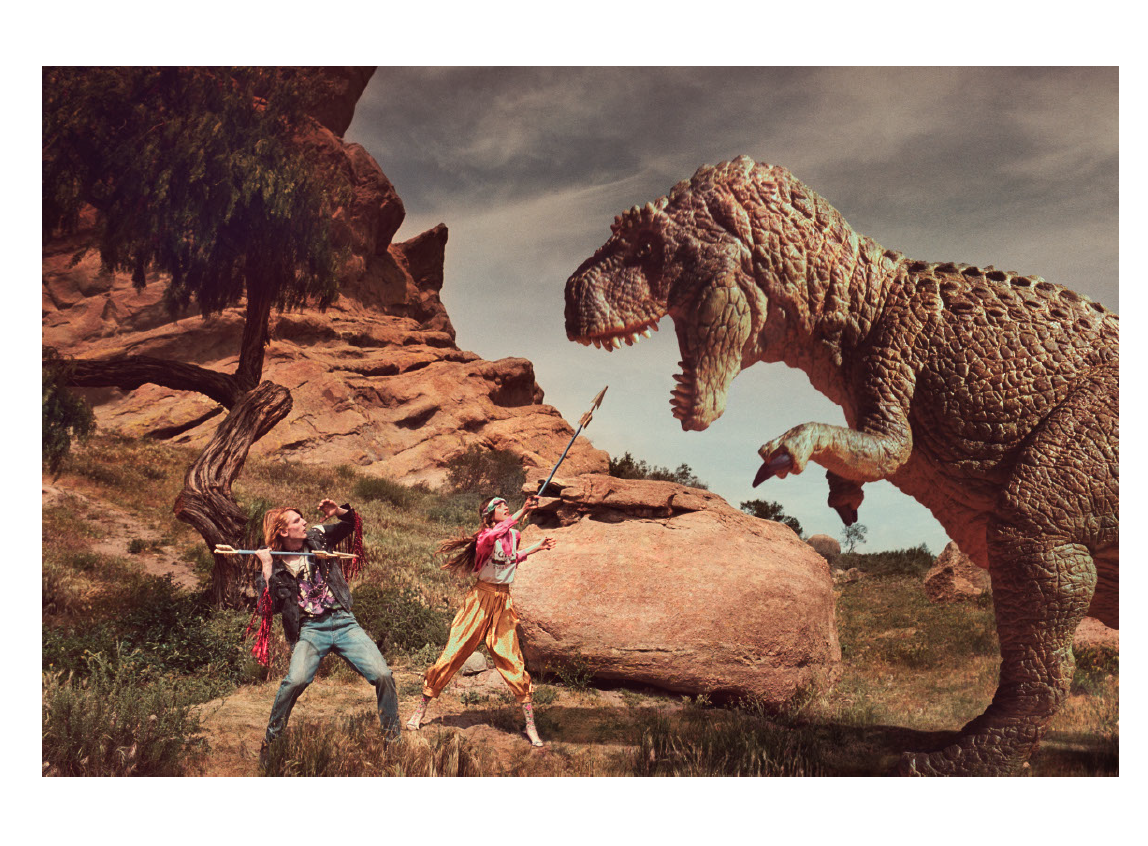 "This picture for Gucci was shot in California, outside of LA; an area used in a lot of old TV shows like Star Trek. As a youngster I was really taken by the films of Ray Harryhausen -- Jason and the Argonauts etc -- and always wanted to find an opportunity to use this now defunct technology. When Alessandro Michele asked me to make a film that featured dinosaurs and spaceships, it seemed like an ideal opportunity, and I was thrilled when it was agreed that we'd use stop animation. The models were, in reality, fighting with a man holding a long stick with a tennis ball, that gave us the height of the dinosaur's head. Later the stop animation artist was in his studio for days creating four seconds of footage."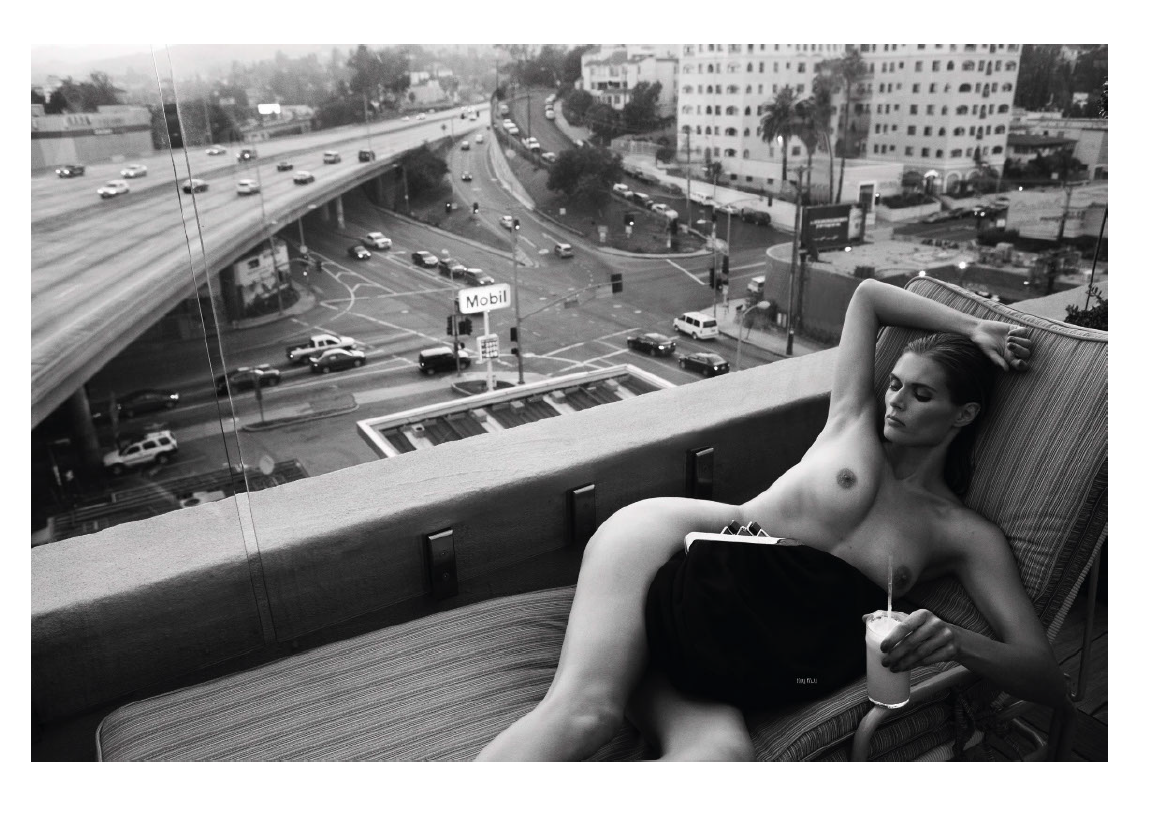 "This picture of Malgosia Bela is from Self Service magazine. I spent quite a while driving around LA looking for a particular viewpoint of the freeway. I eventually found one building that had what I was looking for, but the manager told me very sternly "absolutely no nudes!", which I agreed to obviously. When it came to doing the shot, I positioned my assistants on the stairs and by the elevator, so I'd have warning that the manager wasn't about to appear as Malgosia disrobed. Just as the light was perfect, he appeared and my assistant tried to stall the guy, but the gig was up. I didn't know until later that we had the shot."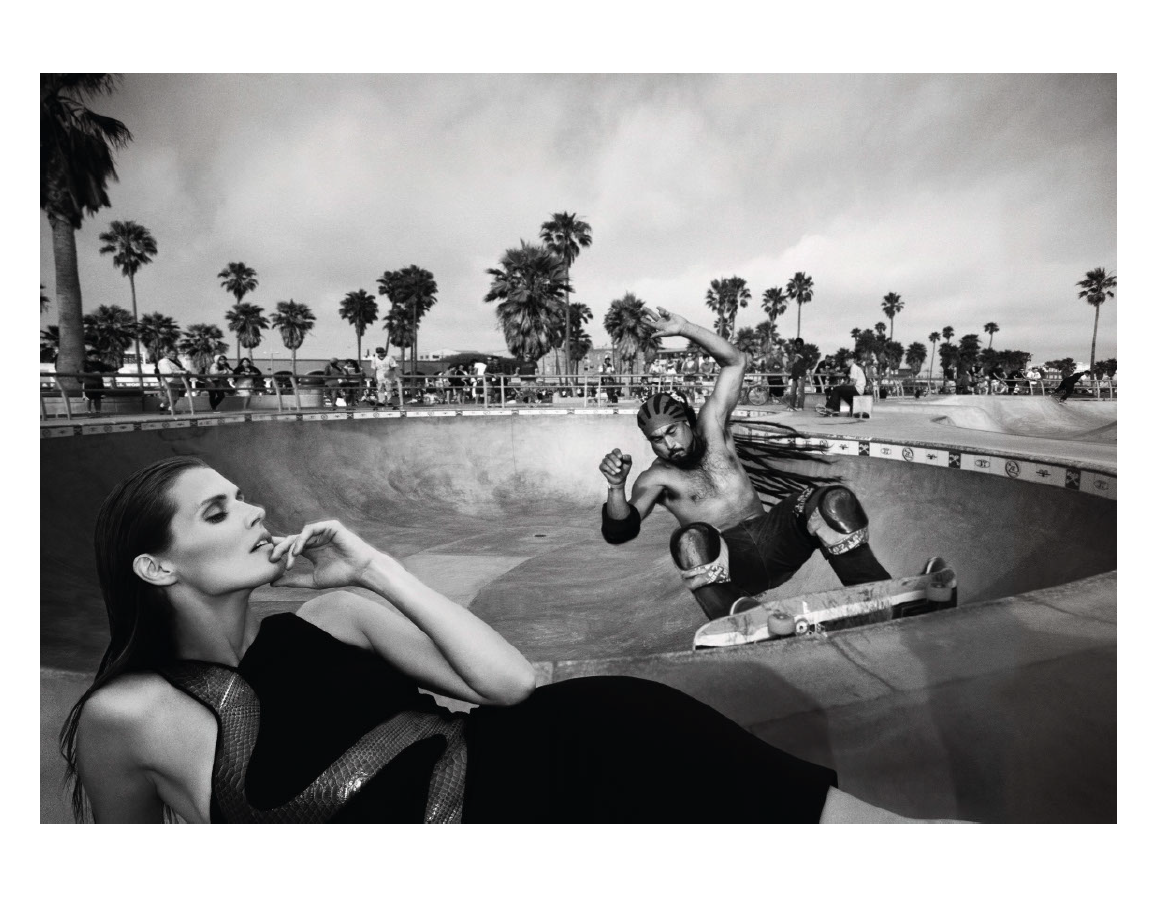 "This picture was taken in Venice Beach, as most people would recognise. Venice Beach has a very specific 'locals only' vibe to it. I'd already drawn out the picture in my head. I approached one very interesting skater, and asked him politely if he'd mind being in the picture. Before I could finish he snapped "No fucking way!" and sauntered off. Not an ideal start. Not to be deterred, I plonked Malgosia down by the bowl and started shooting and eventually some guys appeared and we got what we needed. Twenty years ago I'd have left, it was a very different scene then."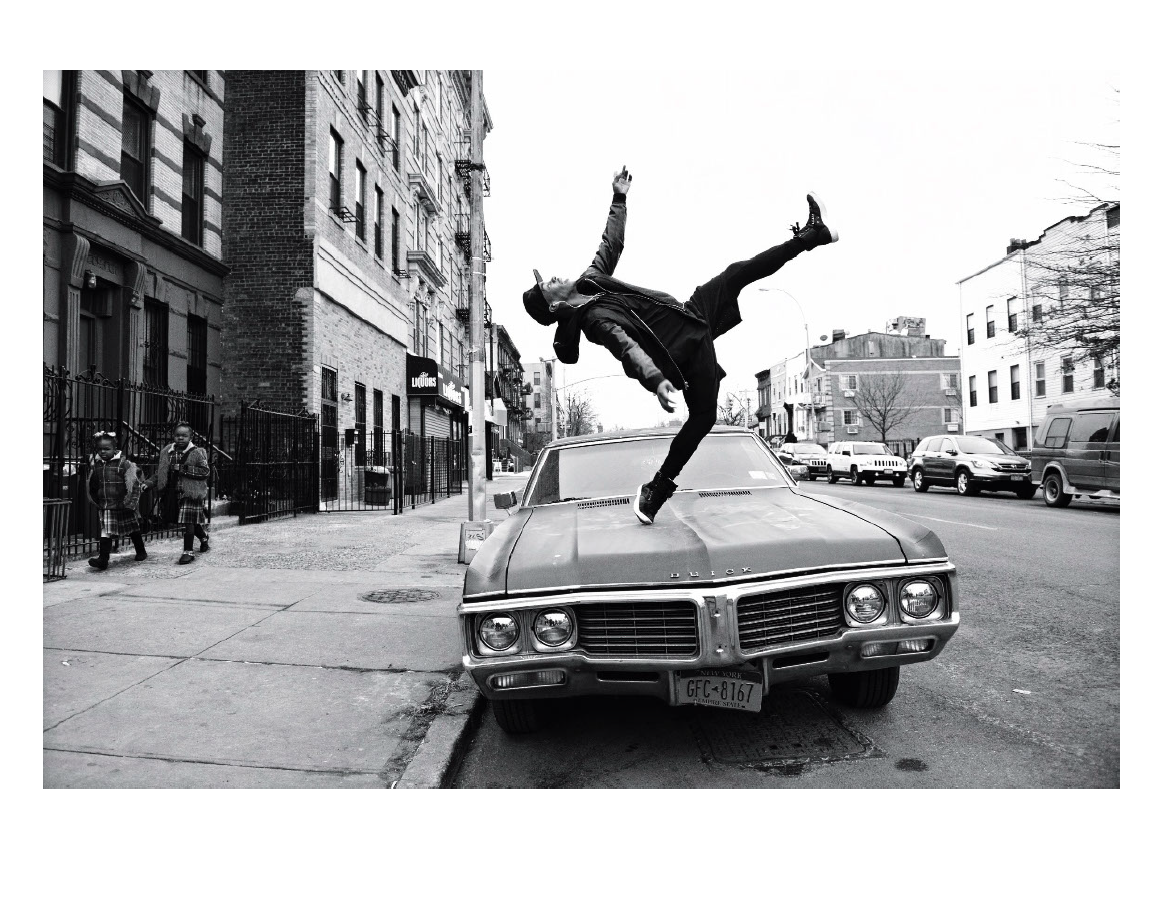 "This picture is of the terrific dancer Lil Buck. I'd seen him dance with Yo-Yo Ma in a video that Spike Jones posted on Instagram. Very unusual moves, and an unorthodox style. It makes me think his ankles have been broken and never reset. The flexibility he has in his feet is unbelievable. I was shooting this in the streets of Brooklyn. Without me prompting him he just jumped on to the hood of the car and started this wonderful series of moves, just as these two girls walked past on their way home from school, in 30 seconds it was over. Sometimes you only need one."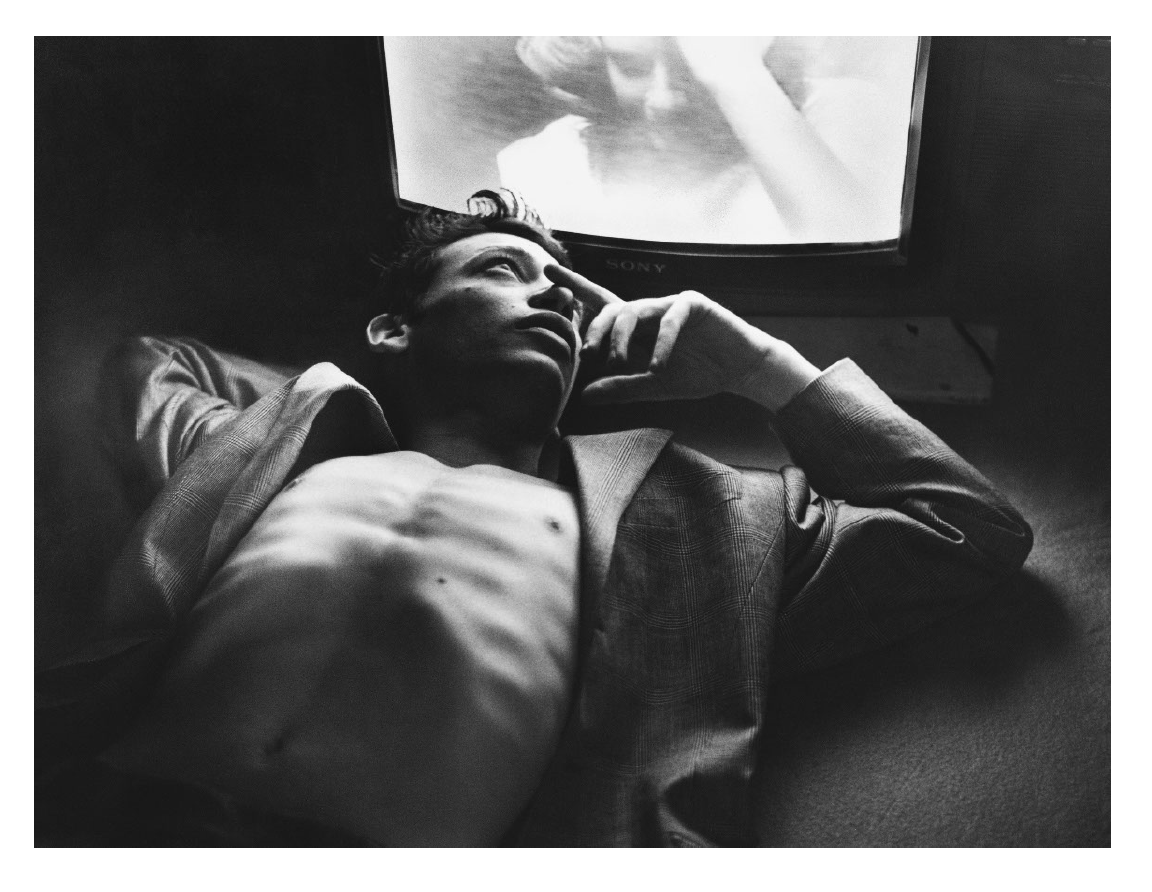 "This picture is of actor-director Dexter Fletcher. It was for Vogue Homme in 1992. Styled by Venetia Scott. I'd seen him in Derek Jarman's film Caravaggio and thought he had a really interesting face. Luckily, the week before I'd been watching a movie with my girlfriend; she was sat in front of the TV and every time the scene changed, the light on her face changed too. I thought I'd maybe try it on Dexter. He's lit by Jodi Foster in Taxi Driver. On the polaroid it was so dark I wasn't sure the picture would work out, but when the negs came back from the lab I was pleasantly surprised to see this one frame that looked good."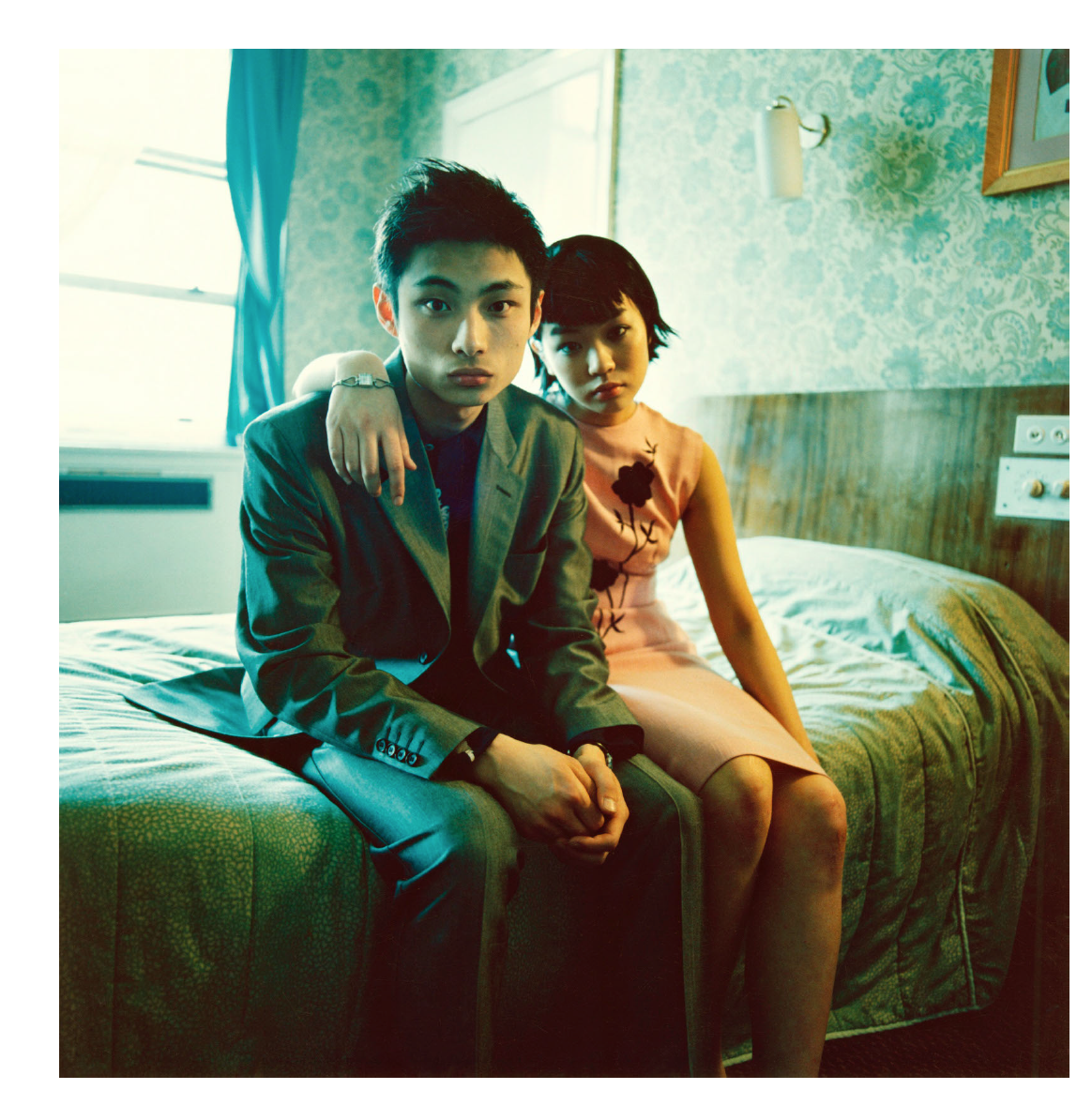 "This picture was inspired by the early movies of Wong Kar-wai, such as Chungking Express. In the early 90s it was getting easier to see Chinese cinema in London. Small arthouse theatres would run them. I was always struck by how interesting the films were in that period. This hotel was in Paddington. Even though half the hotel was under construction, two floors were still left from the 50s that looked like a museum or movie set. I shot a lot of pictures there in those last two years before it all disappeared."
"This picture of Kate Moss was for American Vogue in the 90s. It was taken in the old penthouse of the Hilton Hotel -- the home of Elizabeth Taylor and Richard Burton. It has a unique view of Manhattan midtown that still exists today. I didn't use any lights in this picture. It's just incidental lights from lamps and the TV set."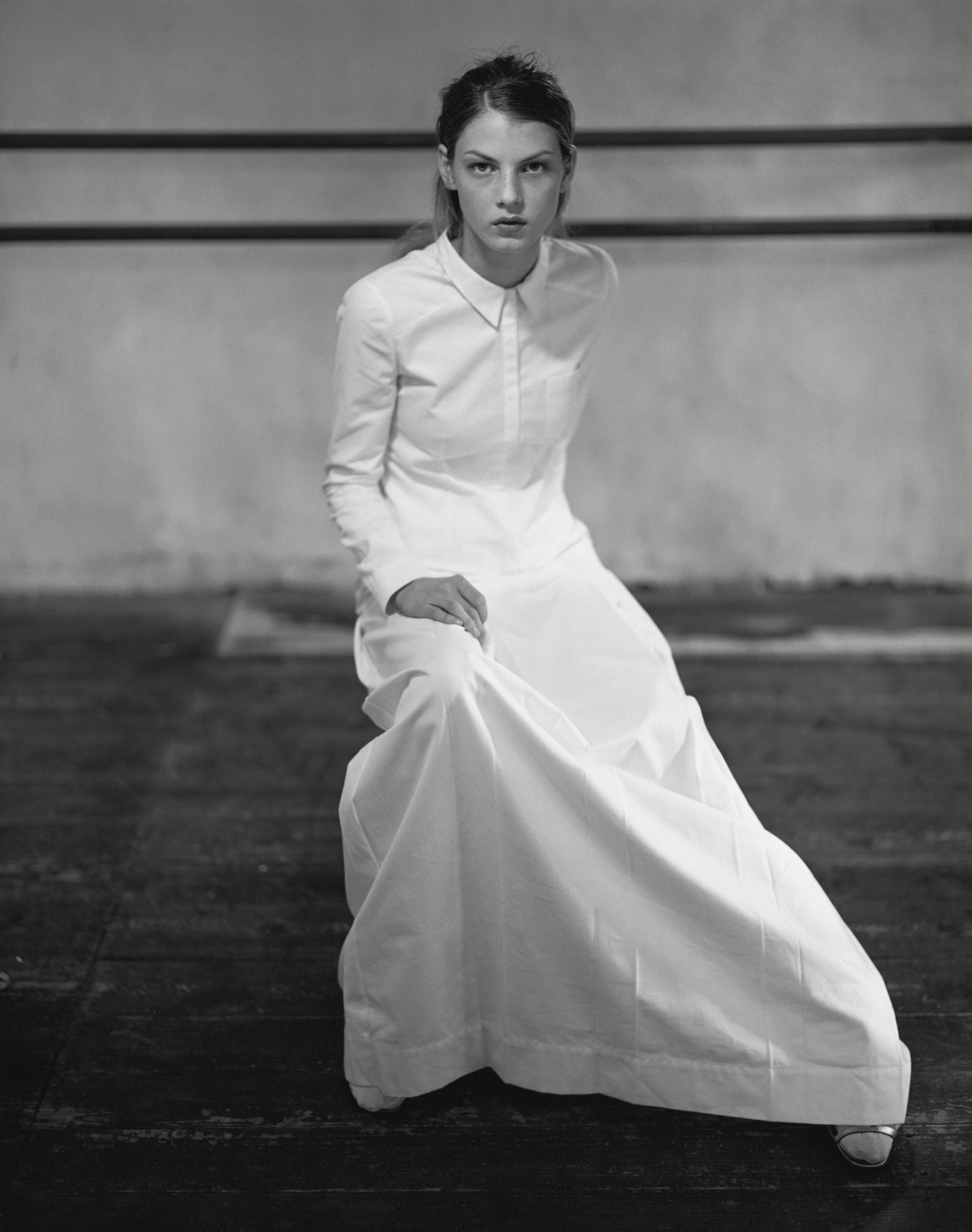 "This image was an advertising campaign for Miu Miu. It was the first campaign for the model Angela Lindvall, taken in a school in Rome. When I location-scouted the school it was a weekend and very quiet, and the setting was perfect. However, when we came back to shoot the campaign, the kids had gone on strike and thrown the teachers out of the school. Half protest, half drunken party. We decided to proceed and chaos ensued. I'd be shooting a shoe still life on the stairs and school kids would be running drunk through the set. For Angela it must have been a rude awakening."
Glen Luchford's Selected Works 1990-2020 is viewable at ArtPartner.com until Tuesday June 30th 2020
Credits
---
All images courtesy Glen Luchford