Meet Angela and Weiran, the winners of the accessories and comms categories in the first ever online global design graduate show
Angéla's sustainable nature-based shoe collection and Weiran's immersive VR fashion exhibition won the judges over!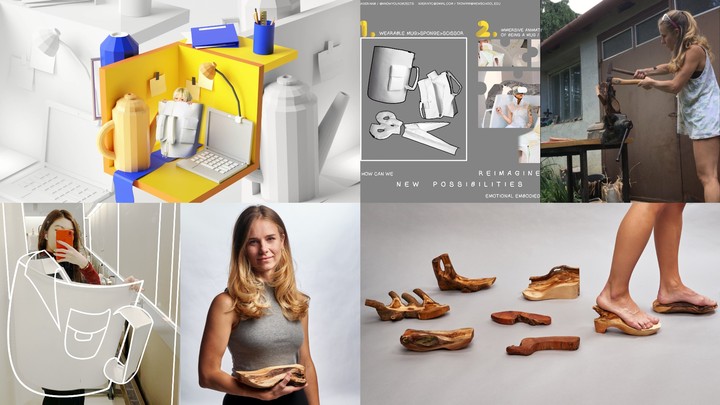 The judges have made their decisions for the winners of the fashion categories -- supported by Gucci -- of the i-D x ARTSTHREAD Global Design Graduate Show. "The level of work and creativity we witnessed through this endeavour with ARTSTHREAD and Gucci is astounding." Says our very own Alastair McKimm, Editor-in-Chief and Creative Director at i-D and one of the competition's judges. "We're extremely proud at i-D that we could partner on such a successful project. It's always an honour to invest in the creatives of the future."
The winning project within the accessories category comes from Angéla Bognár, a 27 year old MA graduate in Fashion and Textile Design at Moholy-Nagy University of Art and Design in Budapest.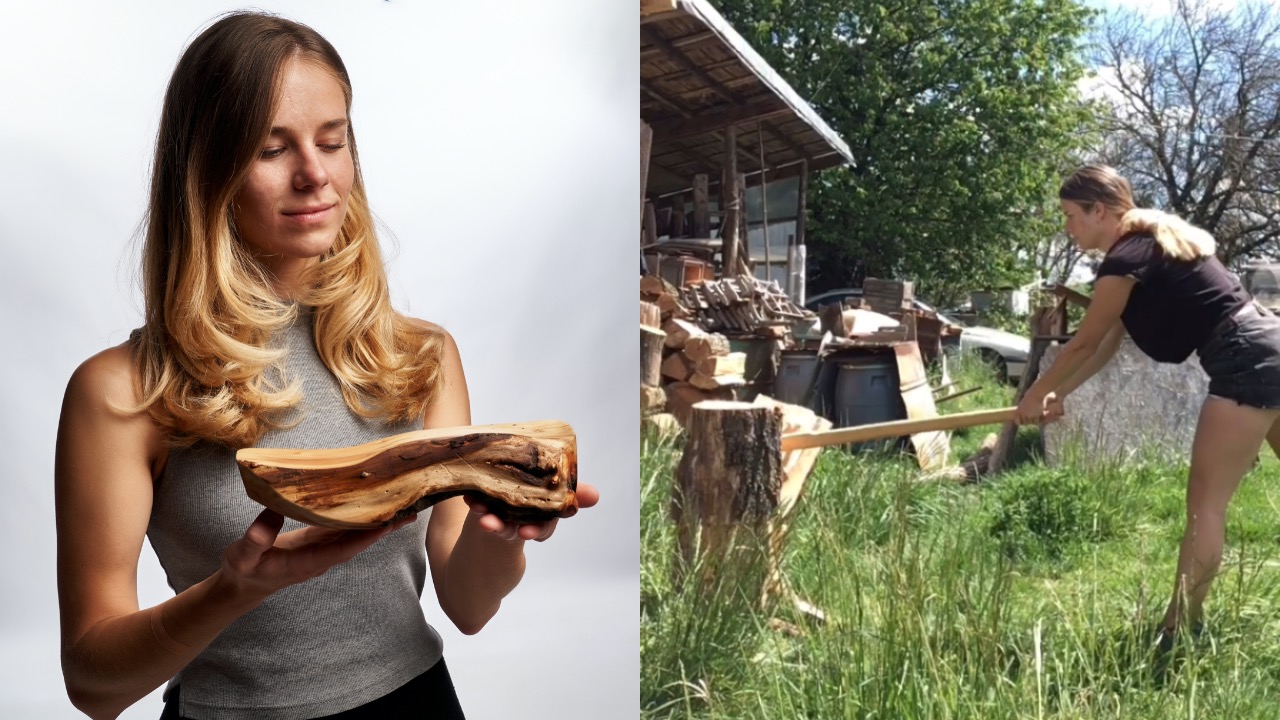 Angéla's collection, entitled 'Natura', works with found wood and natural raw materials -- the ones most people would discard due to their lack of aesthetic beauty -- and tries to find a harmonious middle-ground between crafting them for human use whilst also respecting the structures and shapes already found within their natural form. 'I am inspired by nature, especially the parts that are less appreciated.' Angéla tells us. 'When I was young, I would spend time with my father on our land, as he showed me the small details within the natural world around us - the beauty and the destruction.'
In her winning footwear collection, heels are made from tree-rings, wedges are paved from the wood's natural curves and branches reach out from the sole, following up the wearer's leg. Since finishing her final project, she has expanded her craft into wooden furniture alongside her handbags and shoes. However, Angéla wants all her work to show people "how many valuable and beautiful natural elements surround us". After all, as she reminds us, "people are users, not creators"; we have a responsibility towards the environment, both personally and globally.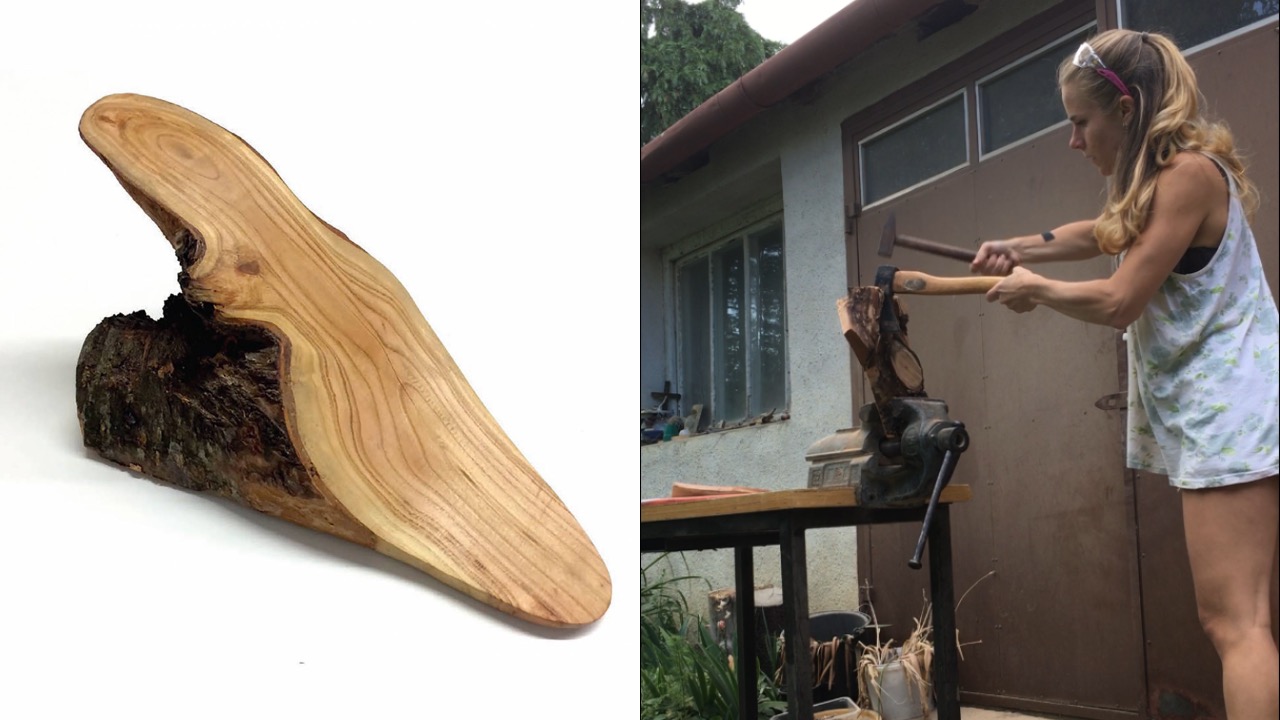 Taking home the award for fashion comms is Weiran Tao a 24 year old BFA Fashion Design graduate from Parsons New School of Art and Design, New York. Her graduate project 'Subjective Objects_'_ looks at the perspectives of items within our homes -- scissors, mugs and sponges -- that we have an intimate relationship with; using them everyday, yet often never giving them a passing thought.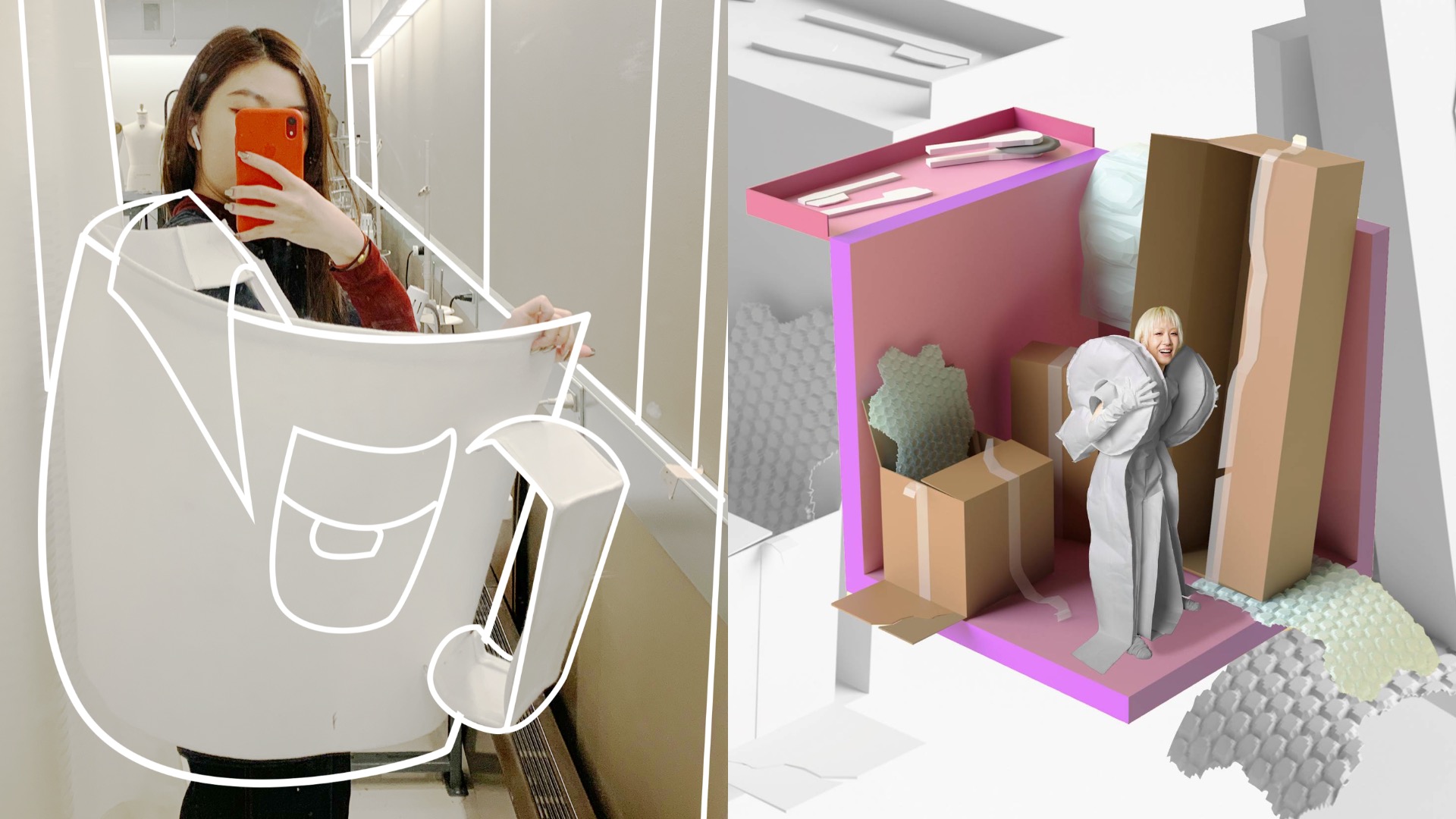 "Can we find new ways to experience the realities of inanimate objects in order to push new design boundaries?" asks Weiran. "I want to convey the message that our surroundings are powerful and we can see things from different angles - sometimes so different and so unexpected - as to be ready for any challenges in our lives." These objects she turns into liveable immersive experiences, mixing design with virtual reality to take the wearer into the spaces these objects inhabit. How it feels to be a mug about to be filled with water or a sponge in a sink full of dirty crockery. "I enjoy making projects that bring people joy" Weiran tells i-D.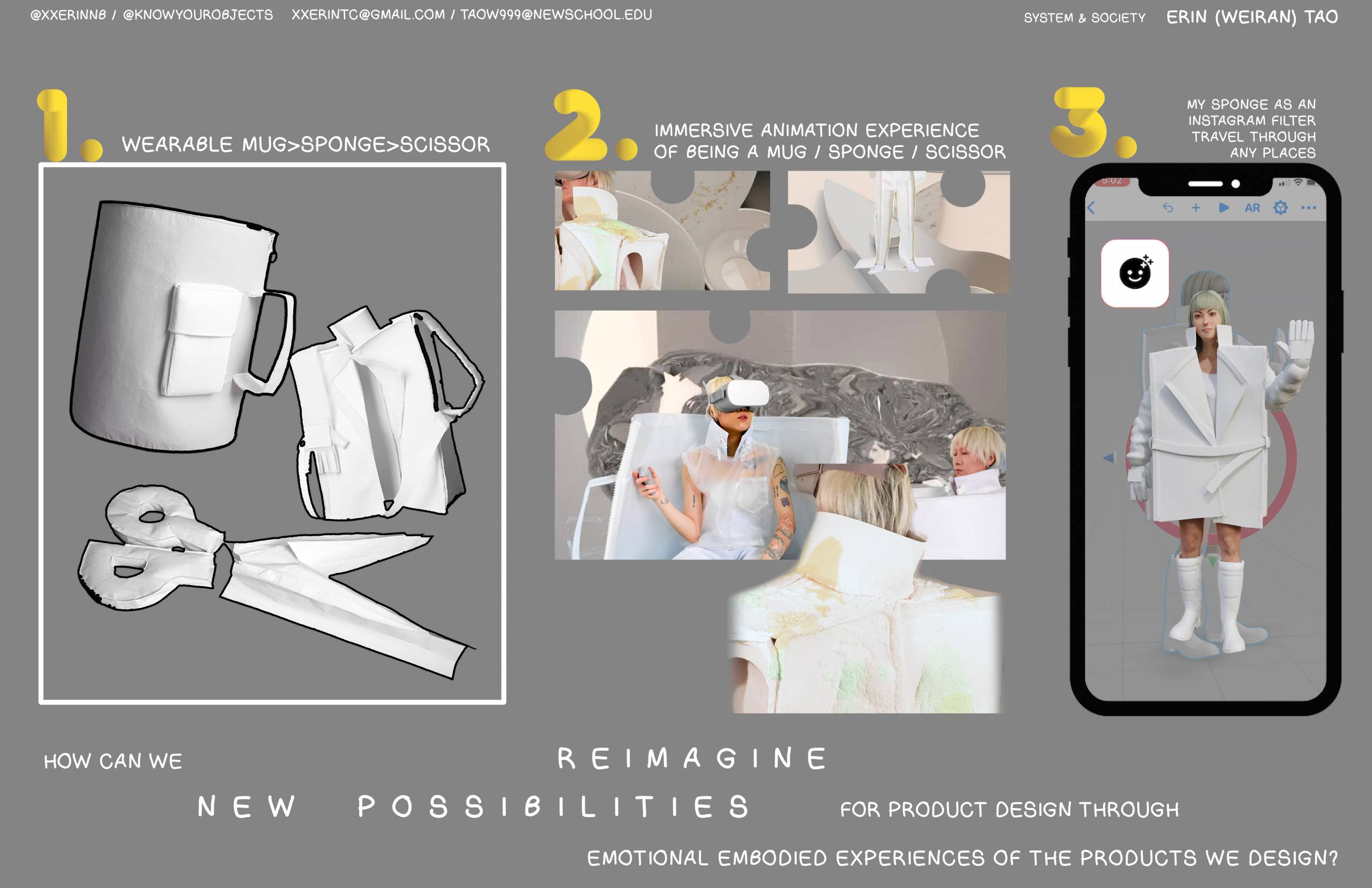 Her original plan was to create an engaging, interactive environment to present her work within; however, amidst a global pandemic that rendered that plan unlikely, she was inspired by the way the world has adapted to the virtual. As she moves on from her course, Weiran plans to continue looking at objects in this way: "I am inspired by the process of making and thinking socially. I will keep exploring, in multidisciplinary ways, how to 'solve' or 'un-solve' a problem creatively."
Stay tuned as we announce the rest of the winners in the fashion categories and you can check out all the amazing entries in this year's Global Design Graduate Show, here