Tread Lightly with Gucci Off The Grid
Creative Director Alessandro Michele encourages us to disconnect with a sustainable new collection.
It seems that this summer, many of us will be exploring our own towns and cities rather than hiking the wilderness or lying on a beach. Gucci Off The Grid is the latest drop from Creative Director Alessandro Michele that's designed with disconnection in mind -- turning your phone off and going on a journey through yourself. If this sounds suitable psychedelic, then that's perhaps reflected in the collection's bright colours and ecological message. Drop out Gucci style.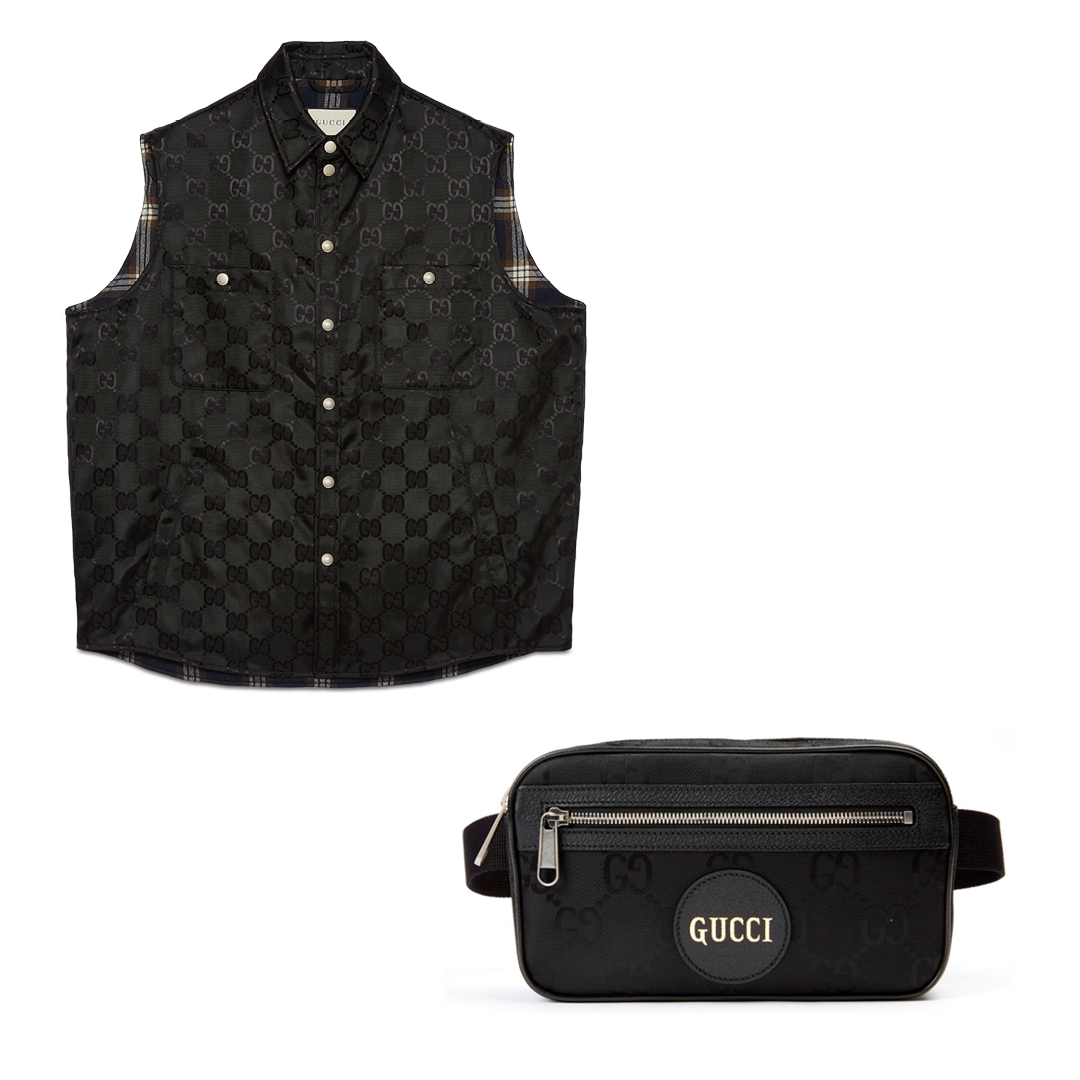 Gucci's new ethos is called "Circular Lines". In essence, that means incorporating responsible practices into all aspects of the collection, trying to get further away from fashion's linear model, and into an, errm, circular one. This is the first collection in what they imagine as an "everlasting cycle," rather than putting new things into the world which end up discarded. Landfill: no. Returning to the land in style: yes.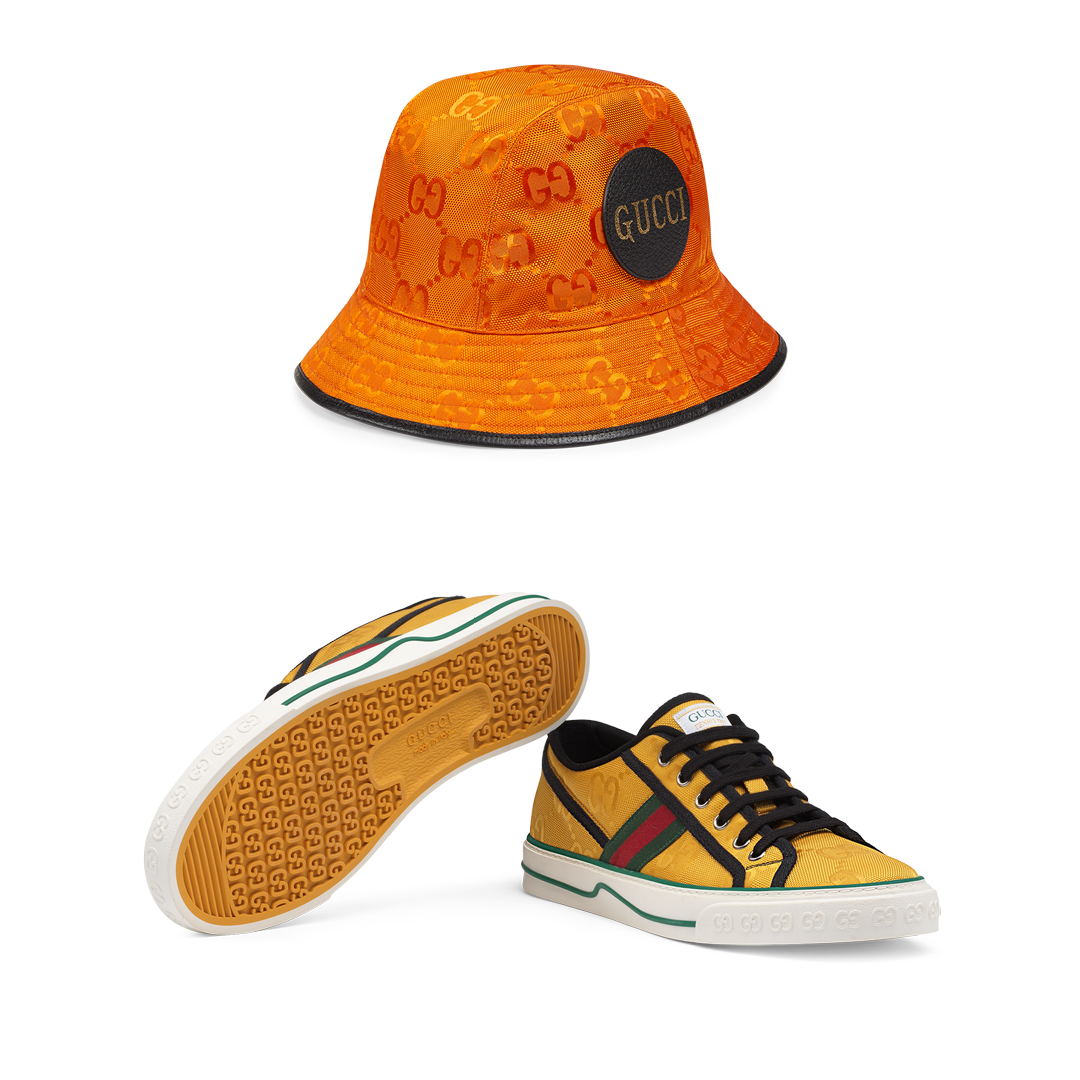 The House is reusing materials wherever possible, giving a second or third life to already loved goods. The Gucci Off The Grid line's main fabric is 100% regenerated nylon, alongside a host of other materials including metal-free tanned leather recycled polyester linings, thread from recycled polyester, recycled brass, recycled gold and palladium hardware coating, and solvent free adhesives.
If you thought this meant the line would look any different to Alessandro Michele's surreal and extravagant modus operandi, think again. The collection consists of luggage, accessories and ready-to-wear, giving you a full mini-wardrobe. The graphic colour scheme is comprised of bright orange and yellow, alongside a more neutral black option, and royal blue, which you can only buy in Japan.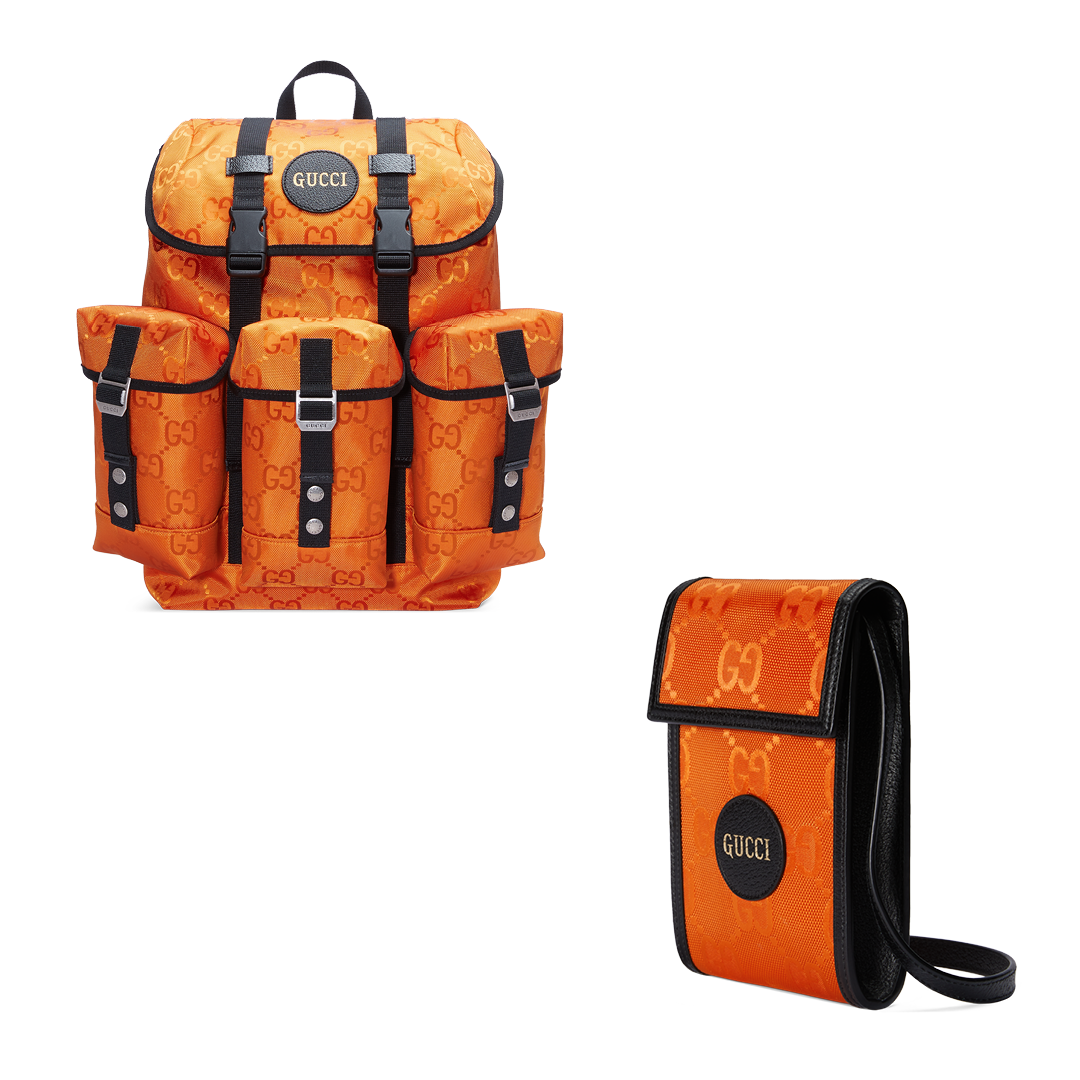 The aesthetic is decidedly functional (there's a notable absence of ballgowns and ruffles), but the vibrant colour scheme still incorporates the flights of fancy Alessandro Michele is beloved for. There's the requisite backpack and weekender for luggage, whether you're stowing overhead or just wearing it around your city. Nothing is sacrificed to make the bags sustainable -- even the sewing thread is made from recycled PET bottles. Outerwear and sneakers are geared towards practical streetwear too. Two hooded jackets and a vest, in monogrammed nylon, come with oversized pockets, and sneakers have the requisite red and green stripe.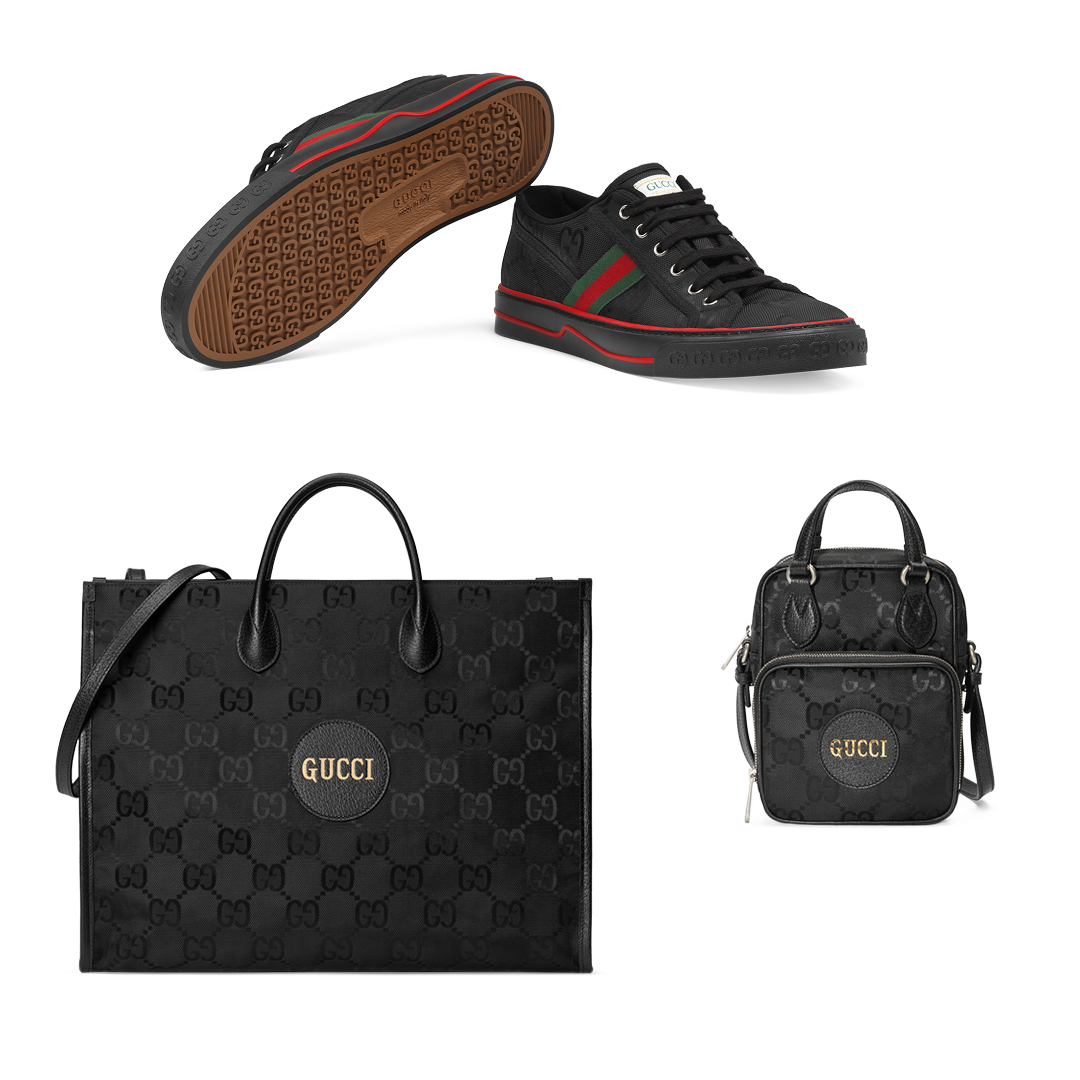 It is now more evident than ever that the right thing to do must be to leave as little of a footprint as possible on our journeys through life. Enter Gucci Off The Grid, one of the first steps in the House's journey towards carbon neutrality. Leave no trace on your journey.
Discover the collection at gucci.com
Tagged: