Burberry is taking a trip into nature for its SS21 show
The house will be livestreaming an immersive show experience from the British countryside to an entirely online audience.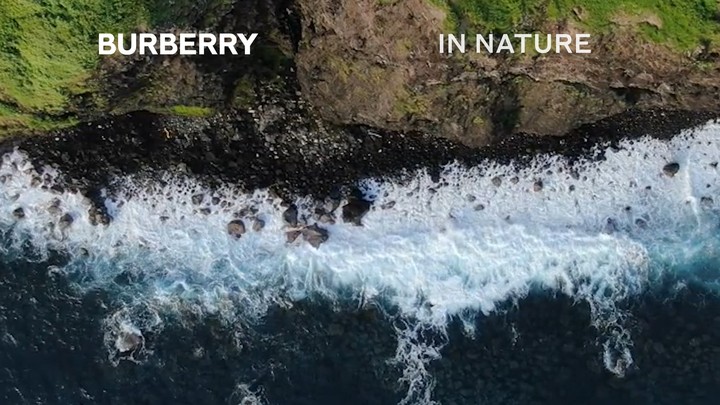 Courtesy of Burberry
When the pandemic first began to impact on fashion weeks, cities like Shanghai, Seoul and Tokyo were forced to cancel cancel their showcases, or shift onto digital platforms. This latter, online model was then adopted for menswear showcases in London, Milan and Paris. But many in the industry held onto a naive optimism that, 'It'll just be one season of virtual showcases, and then this'll all have blown over in time for the shows in September'. However, as September edges closer, that's looking more and more unlikely.
As the severity of the pandemic has exponentially increased in the months since then, and with the production of an effective vaccine still far from a certainty, independent designers and large houses alike are now having to develop innovative new ways to present their SS21 collections. The latest to reveal how they plan to do so is Burberry, with 'Burberry in Nature'.
On September 17th, they'll stage "an immersive show experience set in the British outdoors," a statement reads. The House will present its first full body of work since February in a live-streamed physical presentation that all will be able to watch.
"As humans, we have always had a deep affinity to nature. We have had to respect and rely upon its power for our very existence, whilst marvelling and revelling in its extraordinary beauty," says Riccardo Tisci, Burberry's creative director. "Especially recently, we have all yearned to reconnect again and for this show, I wanted to celebrate these feelings by bringing our community together in a creative experience that takes place within the beautiful, natural landscape of Britain."
All this said, it's not an entirely novel proposal for Burberry. They were, after all, among the first to pioneer the livestreaming of shows when it adopted a see-now-buy-now model back in 2016 (which they have since abandoned), by which clothes seen on the runway were immediately available to purchase. What this announcement does offer, however, is an insight into how larger brands will go about replicating the impactful, social media-friendly spectacles they've come to rely on to an entirely online audience. September can't come soon enough for us to see it.