Danita Constable: "The earth provides us with tools for our physical, mental and spiritual healing"
The activist is fundraising to develop land and create a teaching farm for Black womxn and queer folx.
|
21 September 2020, 12:06pm
Dani Constable's story originally appeared in Up + Rising, a celebration of extraordinary Black voices, and is the first chapter of i-D's 40th anniversary issue (1980-2020). i-D chronicled over 100 activists and artists, musicians and writers, photographers and creatives, in Atlanta, Baltimore, Minneapolis, LA, London, New York, Paris and Toronto.
The earth provides us with tools for our physical, mental, and spiritual healing. Black people were stolen from their land because of their agricultural knowledge. Our ancestors worked magic with the land. They healed themselves and fed generations with that land. Yet here we are hundreds of years later benefitting the least from the land.
We are growers, cultivators, builders, leaders. There is nothing we can't do. I want to introduce my community and to the healing I've experienced. To the joy of eating the first cucumber that you grew on your own. My vision of the future is quickly turning into reality. Through my community and reparations, we are slowly getting closer to fully funding the first step in a long journey of reclaiming land.
Learning and growing in the soil has been one of the most transformative experiences of my life. It's taught me more patience, more care, and more intentionality. I am grateful for the lessons the earth will continue to show me as I cultivate a safe space for Black women and Black queer folx to learn and grow in. This community garden that I am developing is one step closer to us reimagining our futures and our freedom.
Gofundme here.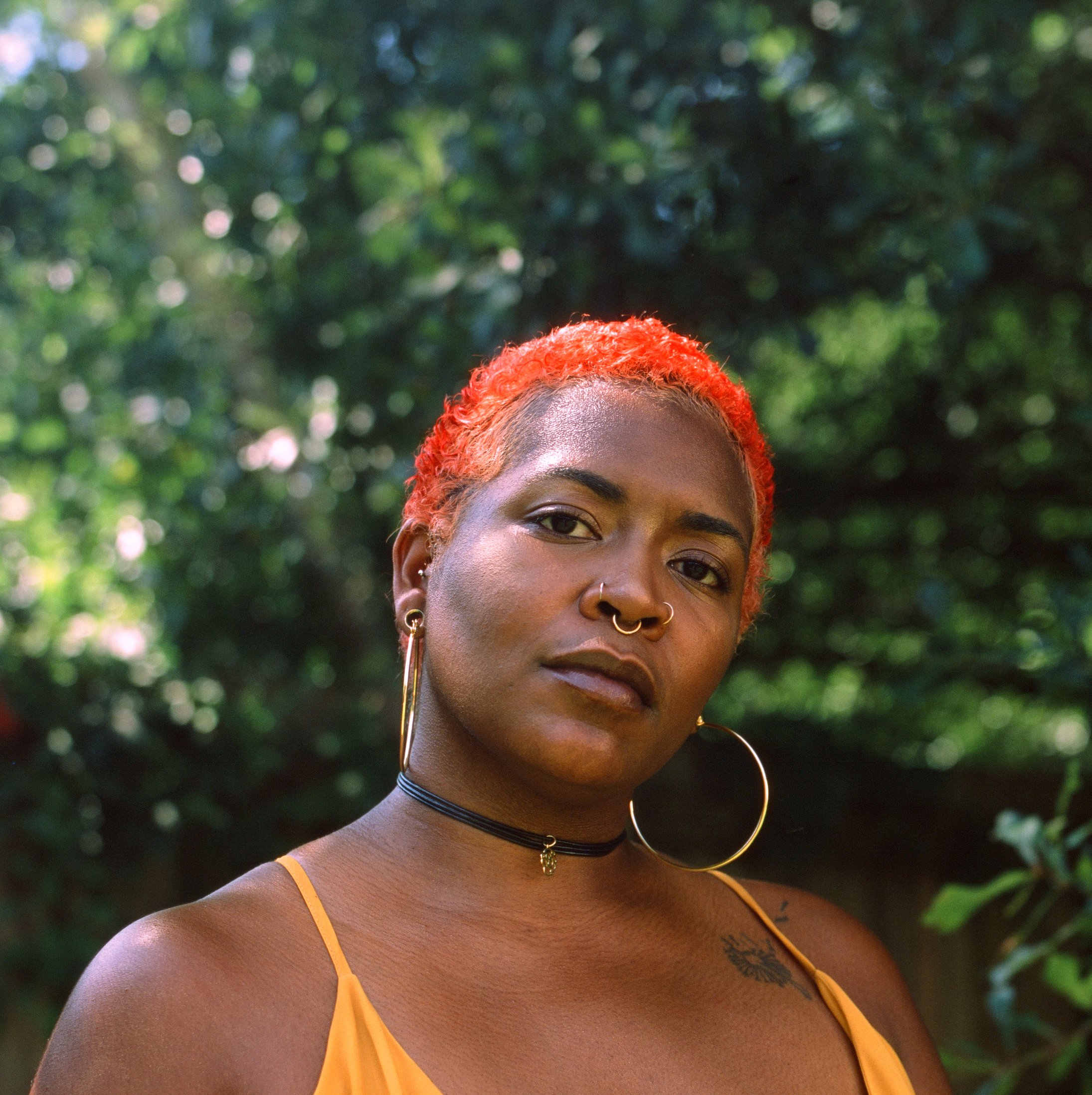 Credits
---
Photography Kristin Powell
Casting Samuel Ellis Scheinman for DMCASTING.
Casting assistance Alexandra Antonova.