The trailer for Spike Lee's new Netflix film just dropped
Get your first look at Da 5 Bloods, the director's follow-up to the Oscar-winner BlacKkKlansman.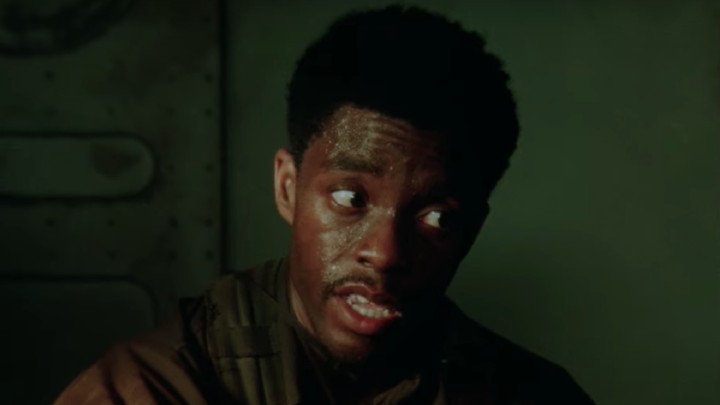 Right now, Spike Lee was meant to be sitting at the head of the jury at the Cannes Film Festival, watching shedloads of movies from a bunch of internationally acclaimed auteurs, and eventually awarding the best one with the prestigious Palme d'Or. The last time he was there was back in 2018 with his comedy-drama BlacKkKlansman, about a black policeman infiltrating a KKK group through masterful impersonation. The film won the Grand Prix at the festival. Its follow-up, titled Da 5 Bloods, was widely expected to bow at this year's gathering too.
But fret not, for Da 5 Bloods is still expected to be released as normal on Netflix later this summer. Today, the streaming service released the film's first trailer.
Da 5 Bloods tells the story of five African American veterans of the Vietnam war and the son of their fallen leader, as they head back to the place they first met, in search of that soldier's body, who died in battle. There's also, somewhere on their path, a stash of gold they tried to hide, that could spell fortune and riches in the elderly group's future.
Told half through flashbacks that feature Chadwick Boseman as that aforementioned fallen soldier, and half in the present day, the main cast is predominantly made up of stars who've worked with Spike before, including British actor Delroy Lindo, Clarke Peters and Isiah Whitlock Jr. Norm Lewis, who's mainly a theatre actor, is welcomed into the club for the first time.
We're pretty sure that a buddy movie, regardless of the murkier backdrop, is something we all need right now, so watch below and put 12 June in your calendar. That's when Da 5 Bloods will arrive on Netflix worldwide; expect it to be a name on the lips of every critic for the rest of the year too. Spike Lee's movies are primed for Oscar glory from here on out.