Woolrich taps artists Lucien Smith and Ana Kraš for its AW20 campaign
Shot by Josh Olins, 'Without Barriers' celebrates finding inspiration outside your comfort zone.
|
17 September 2020, 10:55am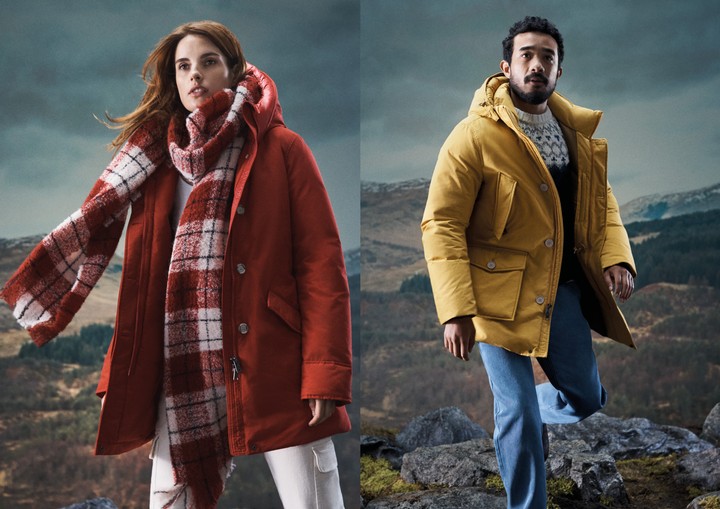 Photography Josh Olins
The relationship between artists and workwear — think paint-splattered overalls, or even Jean-Michel Basquiat in his Armani suits — is well attested. Artists and outerwear though? Not so much. That hasn't deterred Woolrich, the iconic American outfitters for the great outdoors, from forging the association in their new AW20 campaign.
Shot by Josh Olins, the 'Without Barriers' campaign sees New York-based painter Lucien Smith and multimedia artist and Telfar muse Ana Kraš battle the elements wearing iconic Woolrich pieces like the Buffalo Check Jacket and Arctic Parka. The pair are shot against two cinematic backdrops — the urban grit of New York's streets and the sublime mountainscapes of America's Pacific Northwest — highlighting the brand's versatility and ability to be worn in any outdoor context.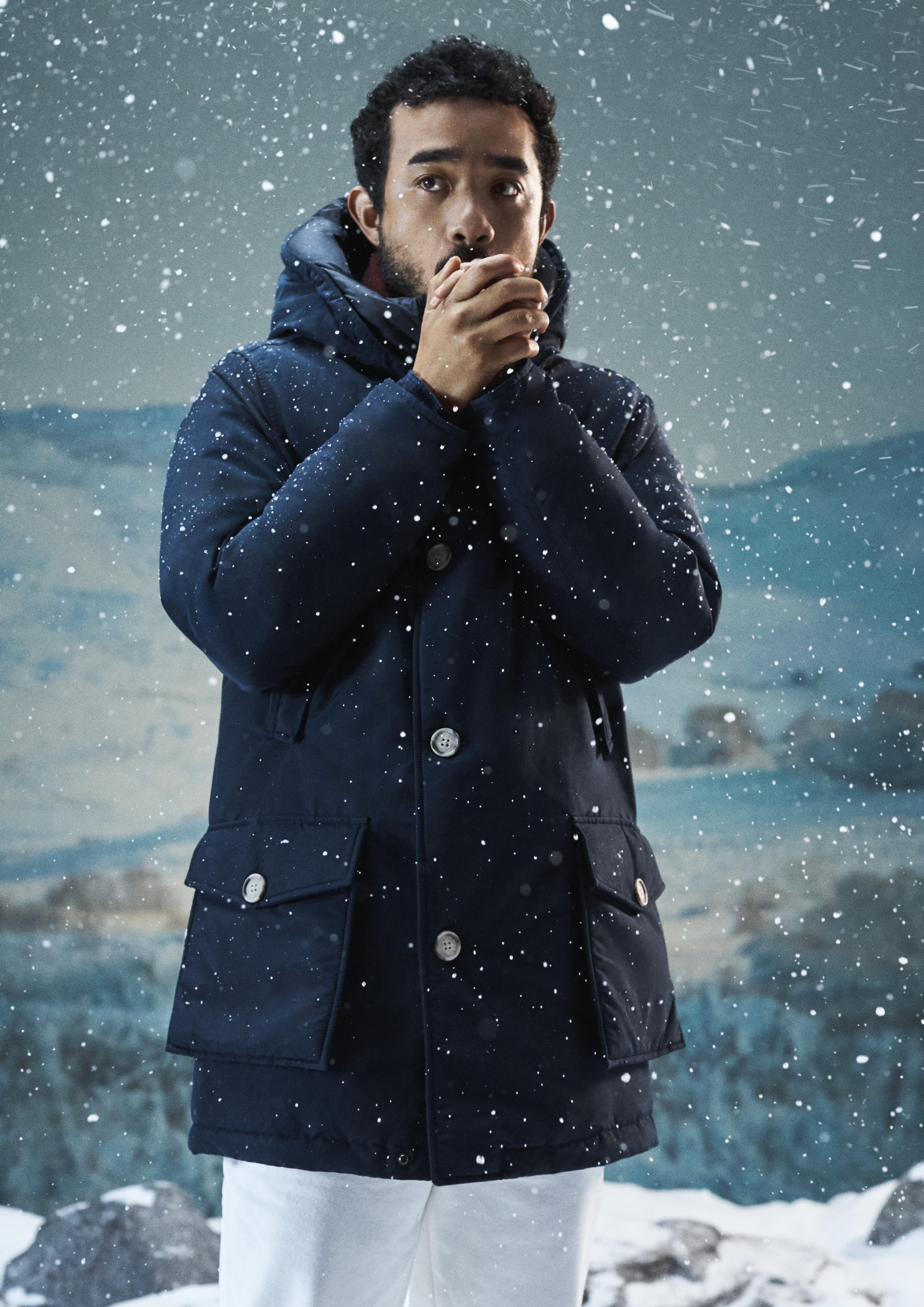 "To me, 'Without Barriers' represents being able to explore outside of our comfort zones — our homes, cities, countries," says Lucien, "being able to find inspiration and solidarity outside of those barriers we sometimes set up around ourselves." It's in this passion for exploration beyond ones immediate horizons that he sees the overlap between the world of Woolrich, and that which he's created through his painting practice. "Woolrich started out as a really small company in 1830, manufacturing fabric for the wives of hunters, loggers, trappers and such — and now has become an international clothing brand. I started out in a very similar way, simply painting for one purpose which was self-expression, and that grew into a practice taught, embraced and experienced by an international audience," he says.
For Ana, the campaign's 'Without Barriers' theme is all about "a mood that is free and that engages with nature and its conditions as they come," she says, expressing her hope that you'll be inspired to embrace the weather you'd typically shy away from. "It's beautiful to be in a blizzard or harsh rain when you have the right layers. It's so nice to experience nature in its entire spectrum of moods, and wearing the right things designed for them makes that possible."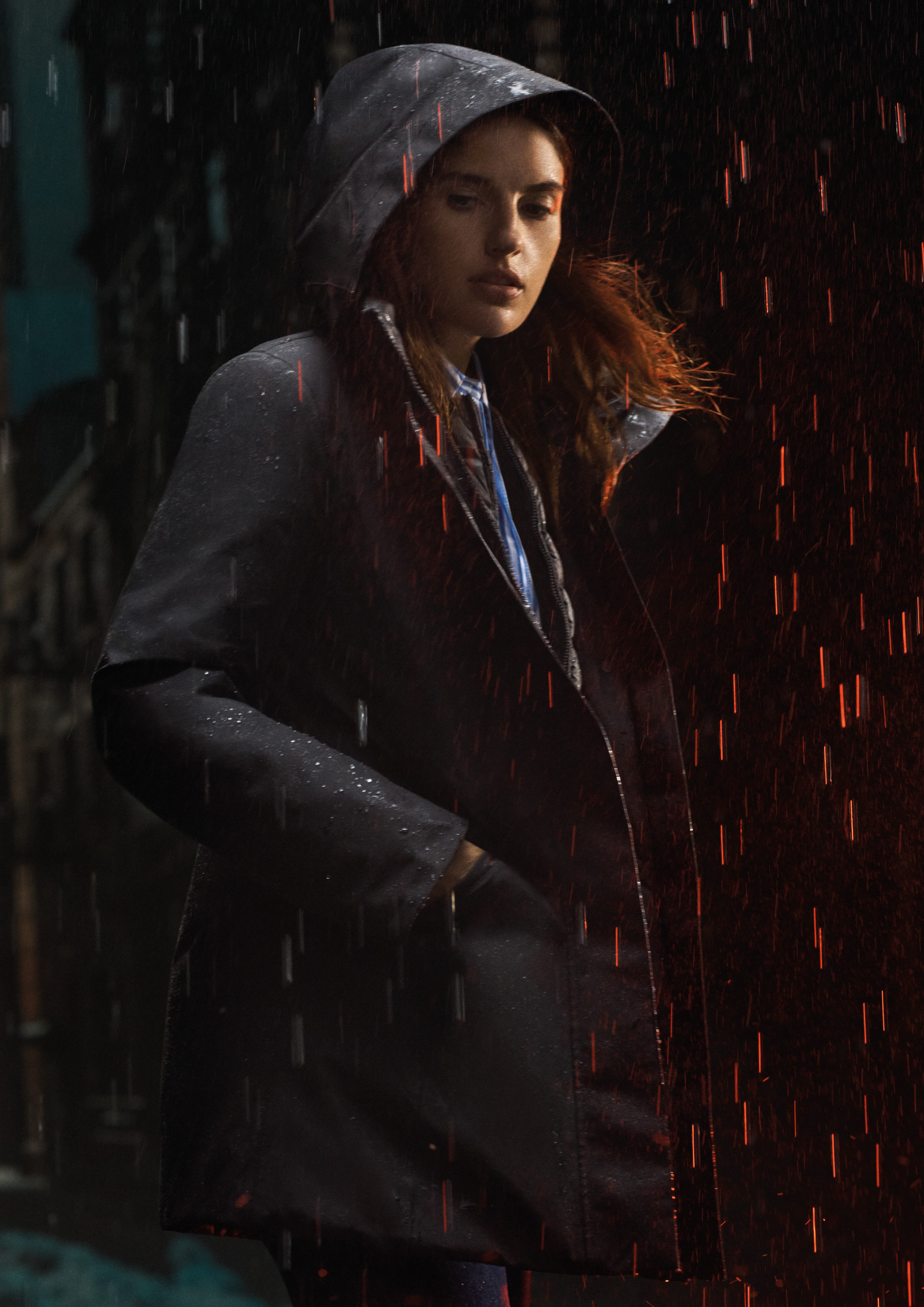 The story behind the campaign's making only reinforces its message — while it once may have been the norm to fly talents out to location sets, the age of Miss Rona brought that to an abrupt end— for the time being, at least. As such, the Woolrich team tapped set designer Andrea Stanley, who recreated the wintry sets for the shoot back in July. Bringing wind, rain and snow to the studio, the resulting images are a testament to what living and creating without barriers truly looks like.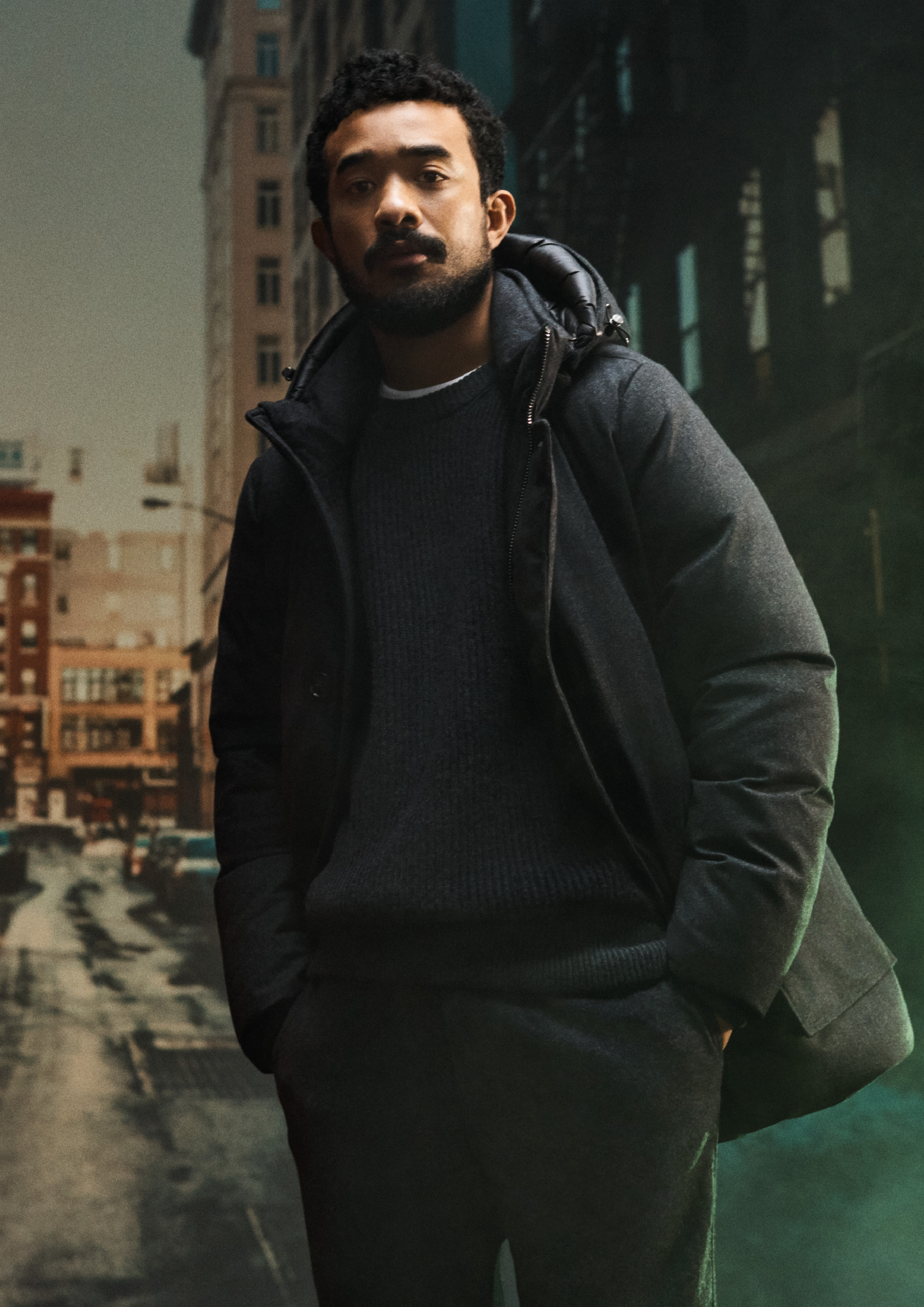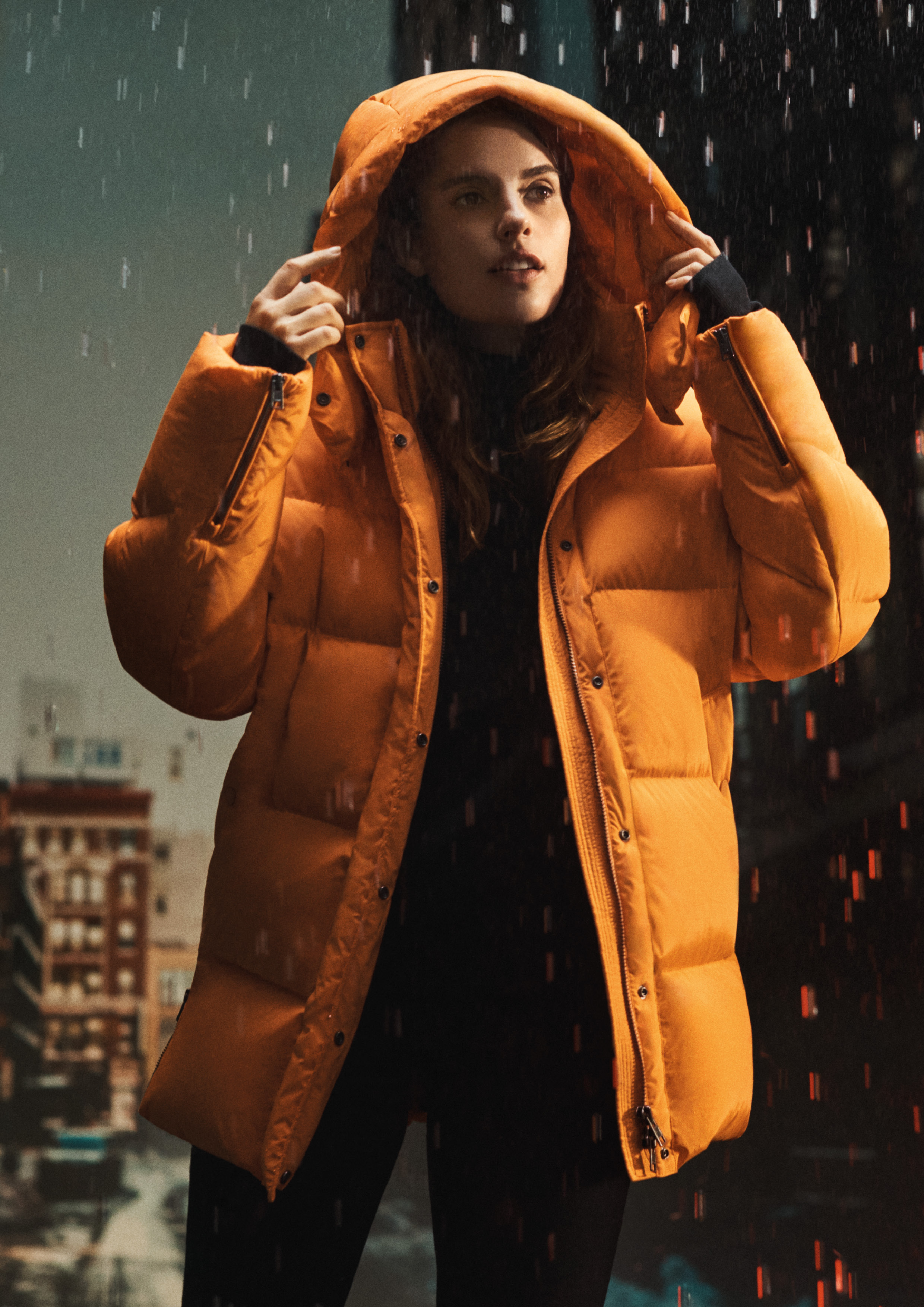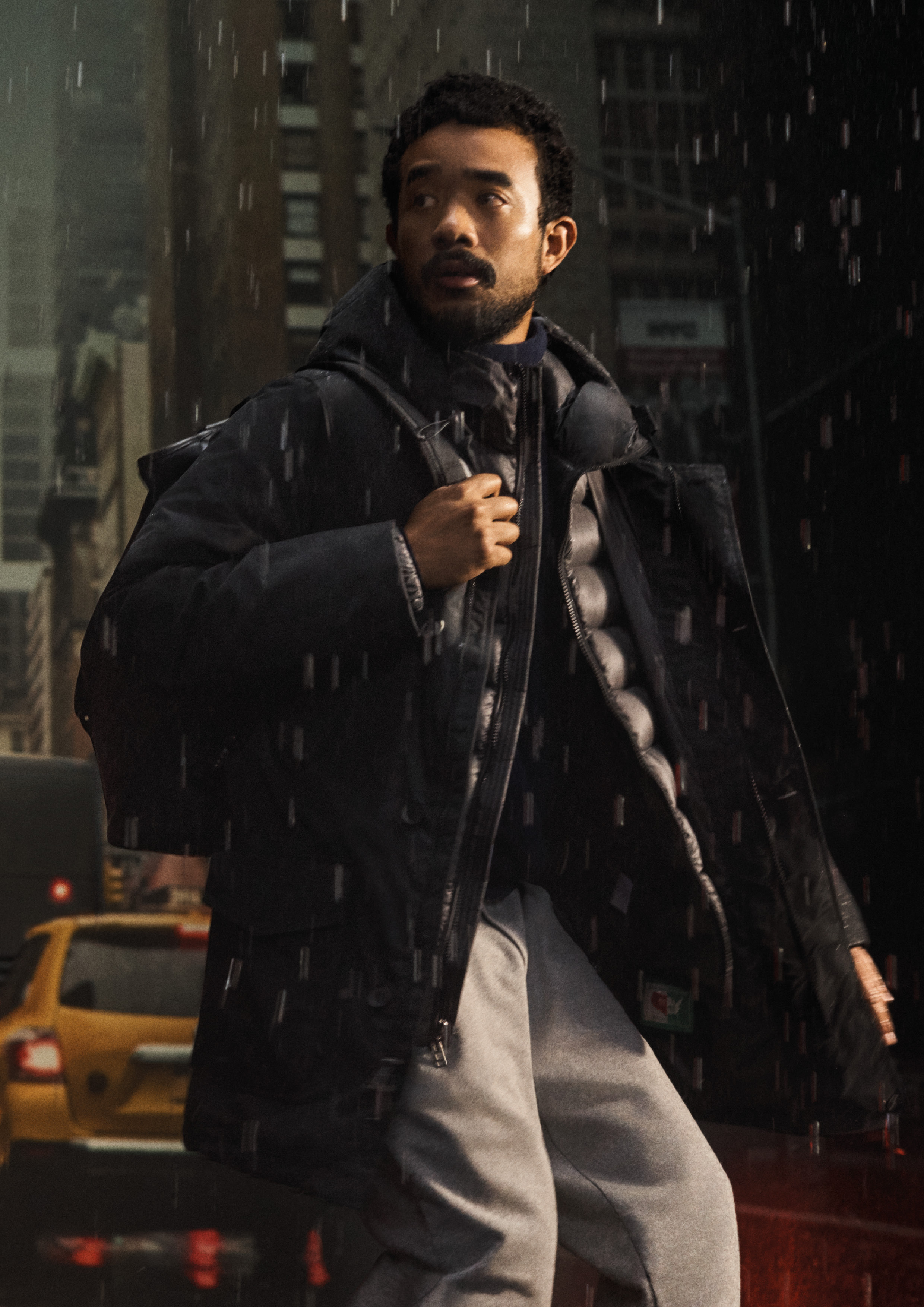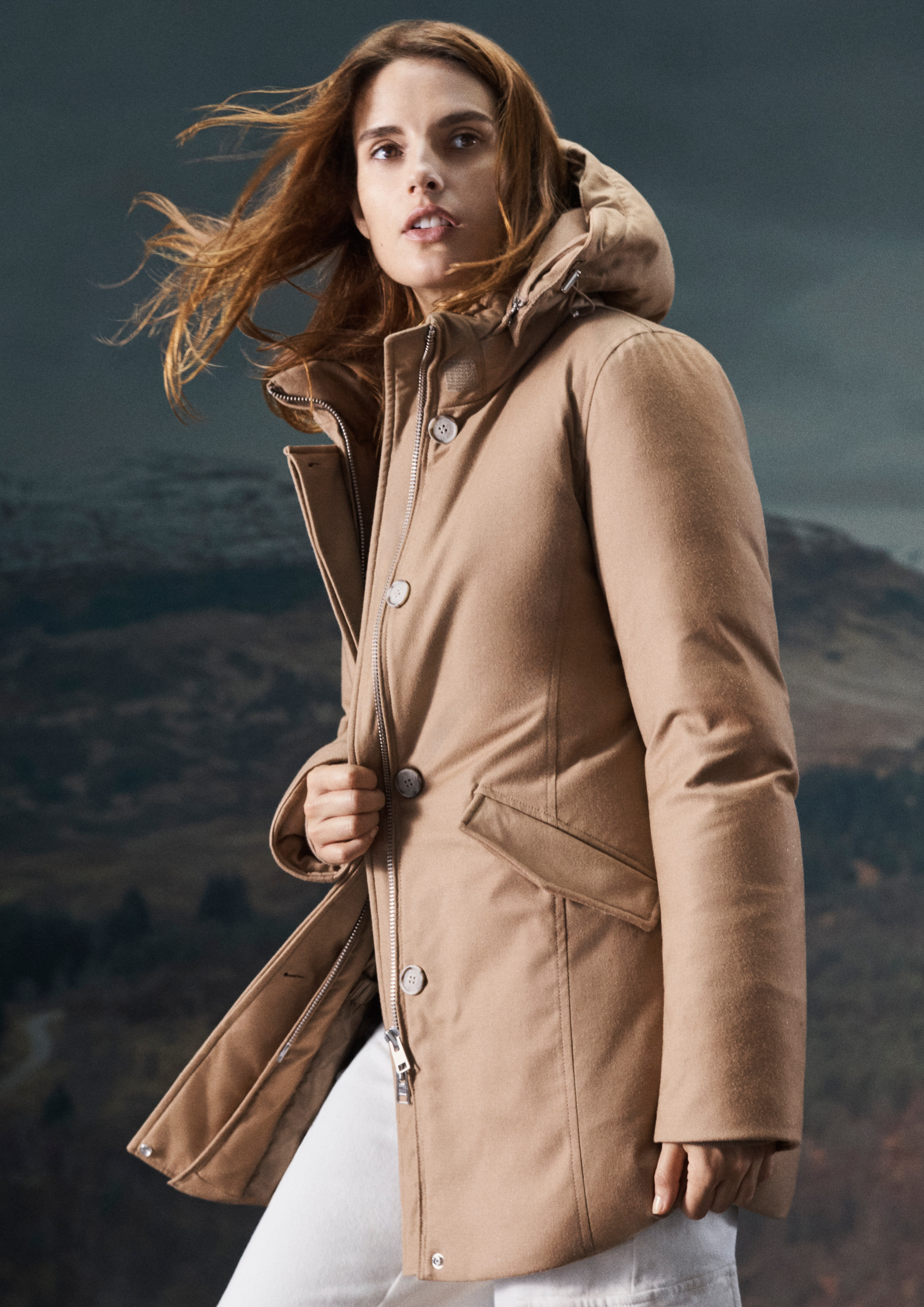 Tagged: