Photography Dorian Ulises López Macías. Sicko wears jewellery and shoes model's own. Noe wears shoes RICK OWENS. Elias wears cap and shoes model's own
Photos that capture what it means to be Mexican
Dorian Ulises López and Willy Chavaria explore the community's relationship to America on both sides of the border.
Photography Dorian Ulises López Macías. Sicko wears jewellery and shoes model's own. Noe wears shoes RICK OWENS. Elias wears cap and shoes model's own
This story originally appeared in i-D's The Earthrise Issue, no. 368, Summer 2022. Order your copy here.
What it means to be "American" holds different meanings for those born into the USA, those who move to it, and those who exist outside of it. American culture, specifically American capitalism, has influenced the entire world. Yet its idea of consumerism has had a peculiarly significant impact on the Mexican community on both sides of the border.
Despite existing as a culture which was not crafted with us in mind, Mexican communities have unapologetically inserted ourselves into America, authoring observations on the country by maintaining and preserving our individuality. We might have been forced to assimilate to a certain degree, but an act that originated out of a means of survival has since evolved into the creation of the myriad ornate styles and subcultures that exist wherever we do. From the way that we dress, to the way we talk, and the music that we make and listen to, we persevere against the power of America.
While the border that separates us may not be real, the effect it has on our identities certainly is. Despite its intrinsically divisive nature, the construct lives in beauty when space is given for each side to exist in tandem rather than in competition.
Just as "American" is not a monolithic term, neither is "Mexican" – despite what mainstream media may portray. Factors such as diaspora, geography, and generation have such a magnificent effect on the most intimate details of our homes, from our attitudes, language and our outfits. Being "Mexican" is the common thread that ties us all together. However, what being "Mexican" looks like lives on a vast spectrum, all parts of which exist in a profound elegance on either side of the divide.
"America is a land of opportunity, but being Mexican I feel that inner warrior empowerment in my body and spirit." Emmanuel 'Chino' Salazar
The intention behind these images is to give a glimpse into the relationship between Mexican and American influence and how the two countries interact with one another to inform self-expression in different communities across both.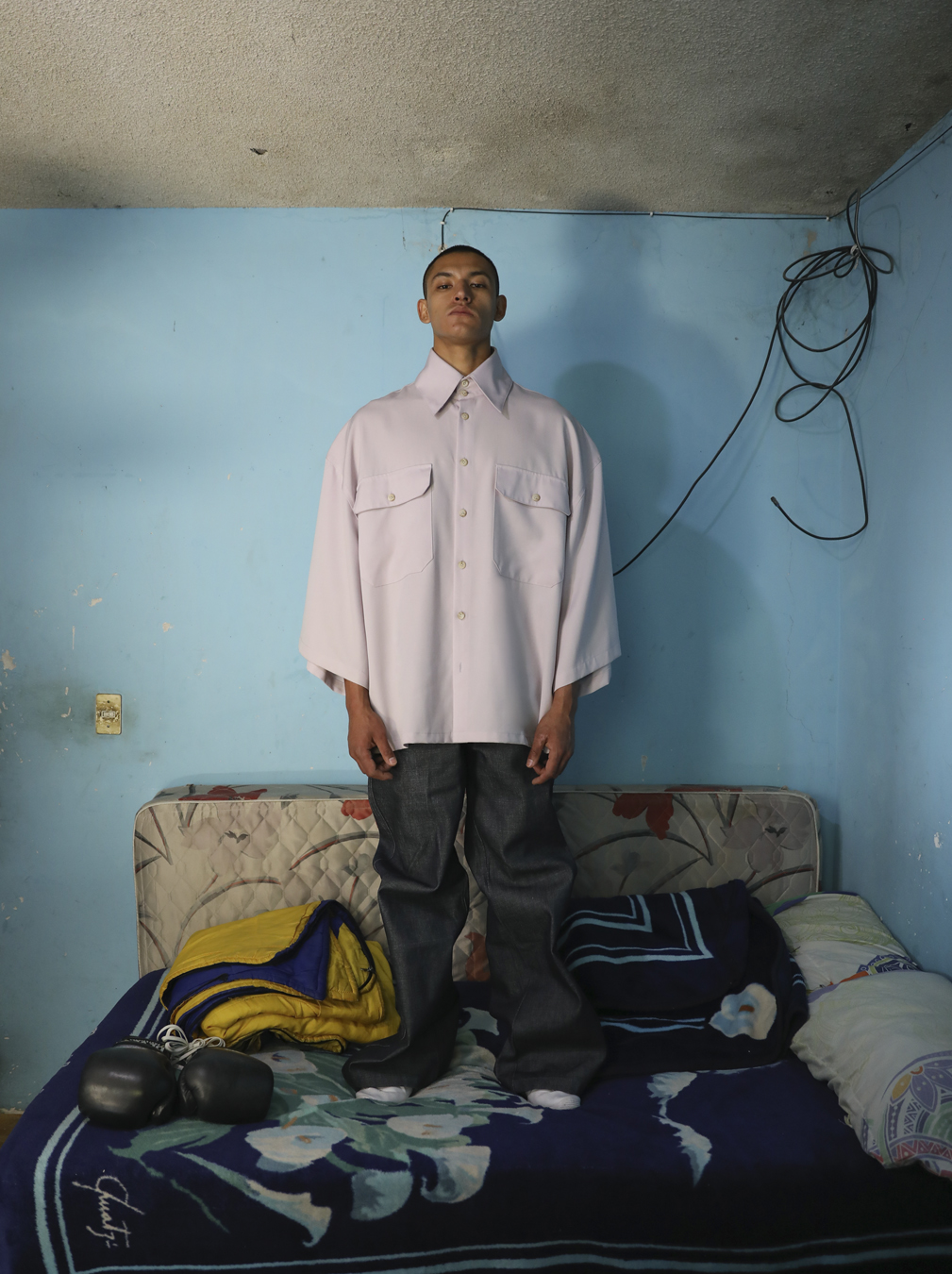 Allan Urbano Estrada, Mexico City
I was born and raised in Oaxaca, in a small town called Guadalupe de Cisneros, in the mountains. Living in Oaxaca is difficult, the pay is bad and everyone works all hours. I knew I didn't want that for my life, but when I decided to move to Mexico City I didn't know what to expect. I was just hoping to get new opportunities. I have worked so many different jobs, from dishwasher to soldier to model, that makes me feel happy. I am proud of who I am and all that made me the man I am today.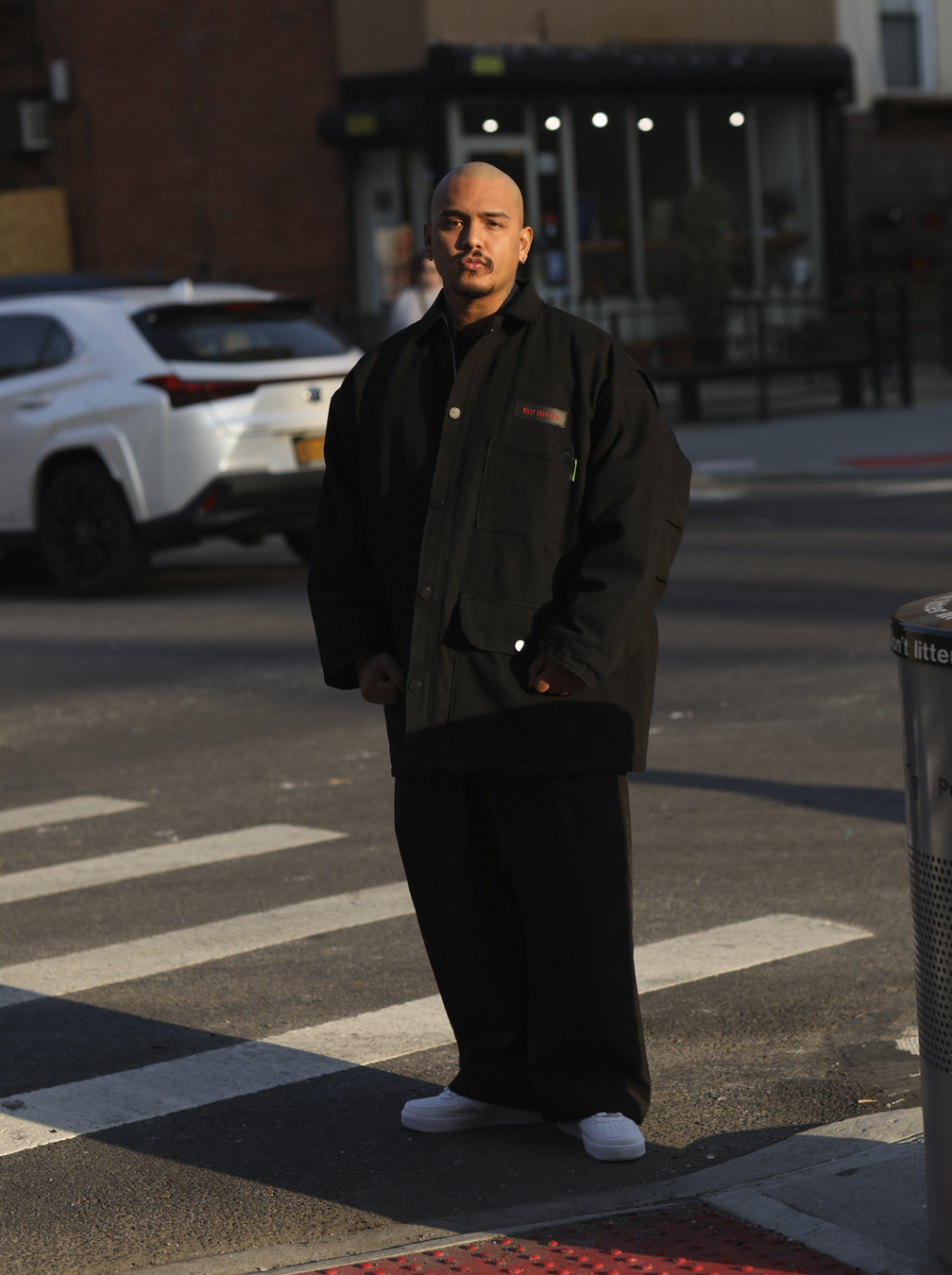 Emmanuel 'Chino' Salazar, New York
I'm a first-generation American. My father is Mexican and from San Luis Potosí, he migrated to America when he was sixteen, and my mother is Filipino and migrated from Cavite City when she was eighteen. America is a land of opportunity, but being Mexican I feel that inner warrior empowerment rooted in me through my body and spirit. I am proud to have Mexican roots.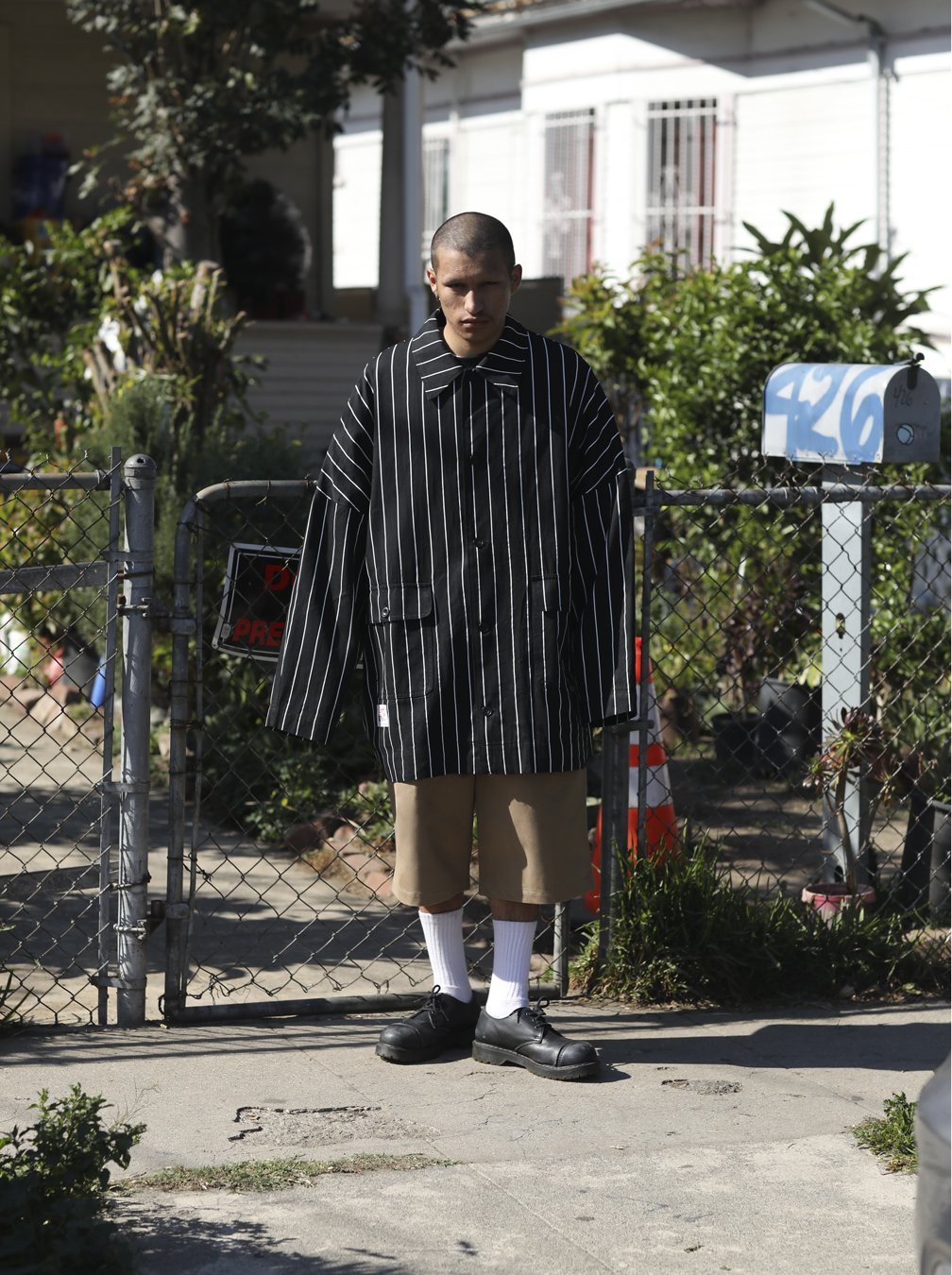 Chango Crece, Los Angeles
I feel like I'm still figuring out what Mexico means to me. I've lived all my life in California and I'm adopted, so my biological bloodline is a mystery to me and I don't have proof of connection to Mexico besides my adopted family.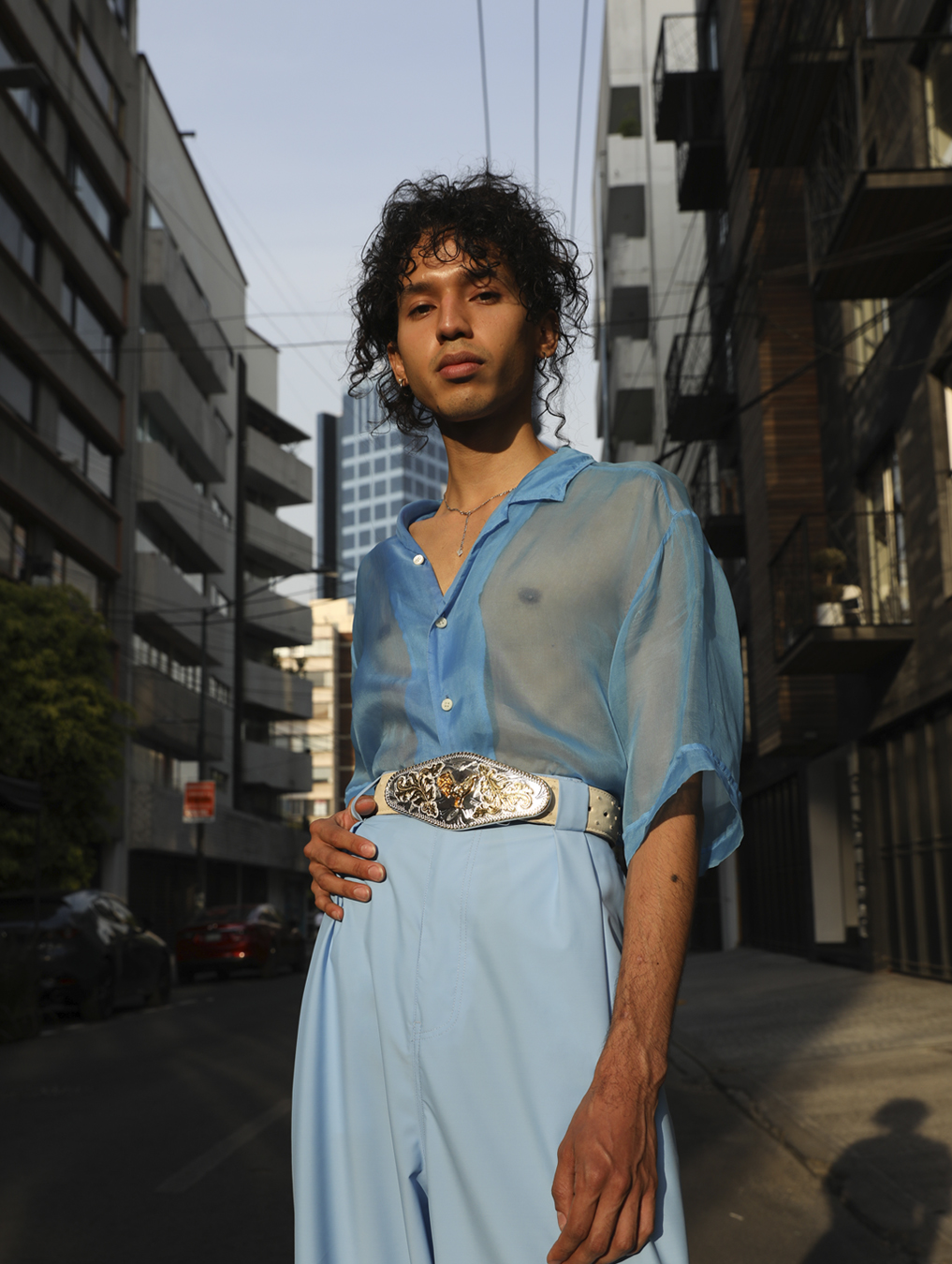 Tatsumi 'Rikki' Matsumoto, Mexico City
My family is from everywhere. My dad's family ancestry is Japanese and Spanish that settled in Veracruz. And my mom's ancestry is Indigenous from Tamaulipas, America. But I cannot imagine who I would be without being born in Mexico. All my cosmovision is made of its context and culture.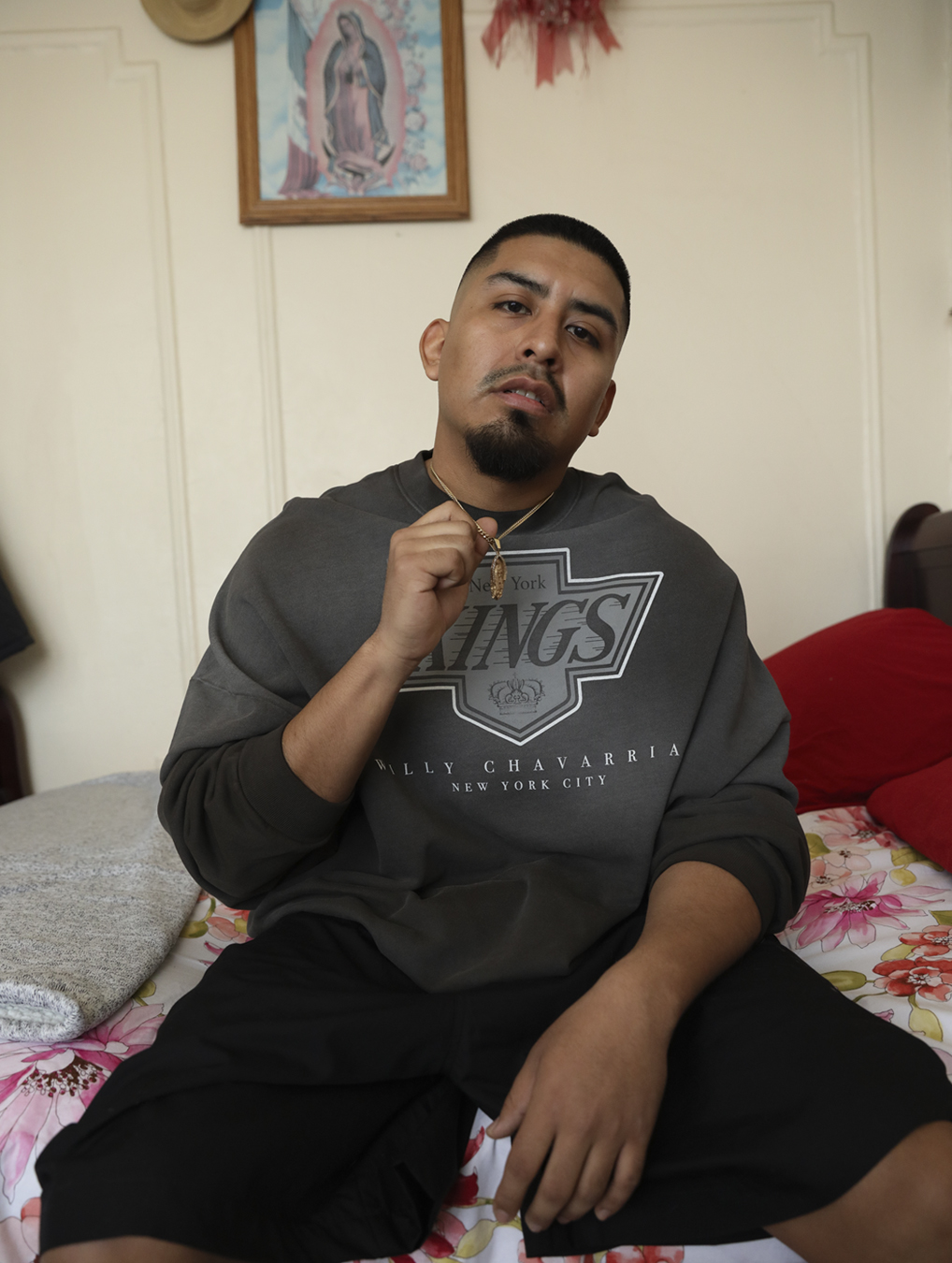 Jonny Andon, New York
I am a second-generation Mexican American. My father came to the United States from a small town in Puebla, Mexico called Piaxtla. My mother is a Mexican American born and raised in Brooklyn, New York, like me. America isn't perfect but it's home. As a Brown man in this country, I know I have obstacles to overcome, but in this country, barriers are always being knocked down.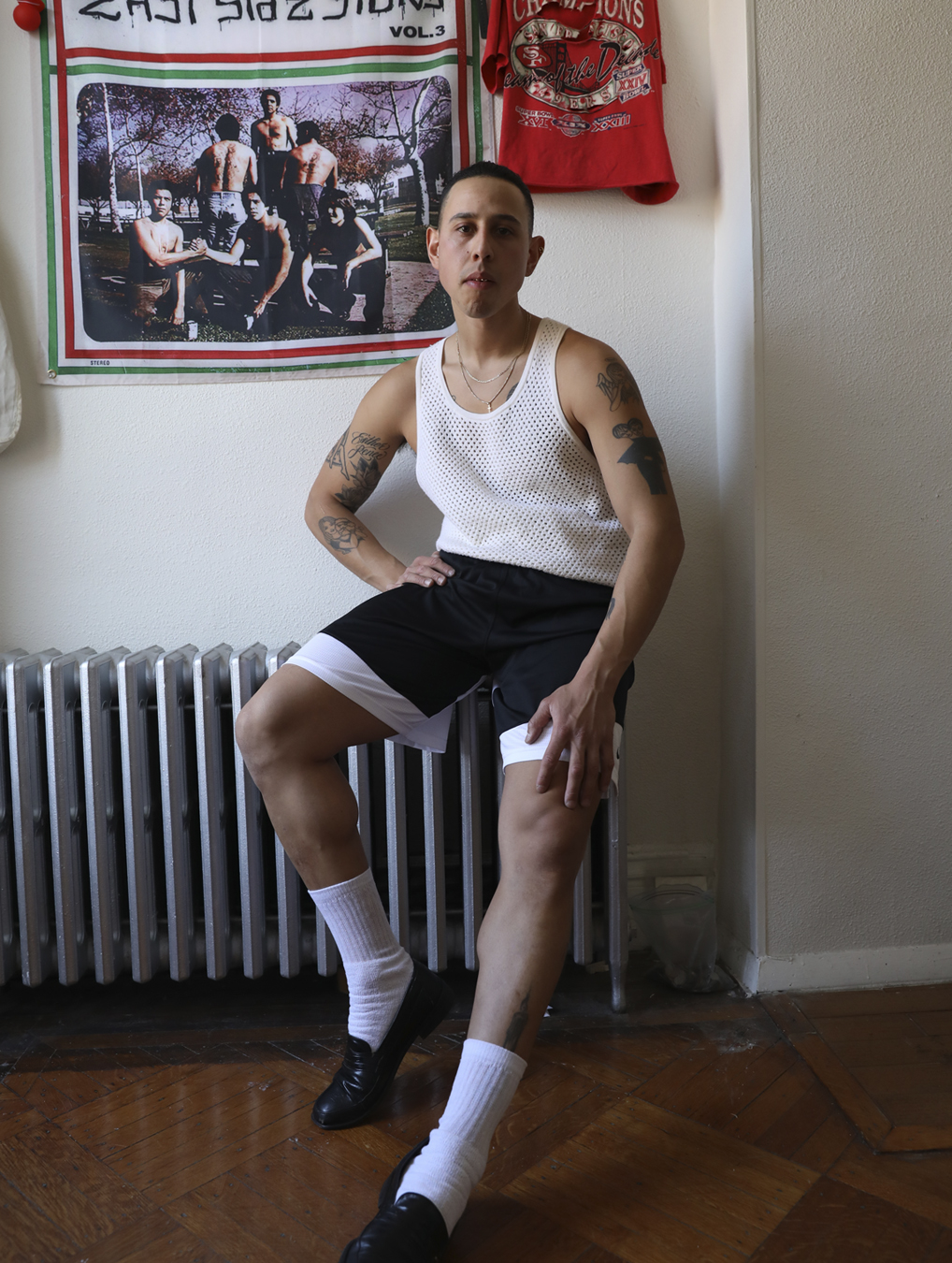 Joseph Rayo, New York
What does Mexico mean to me? Motherland and magic.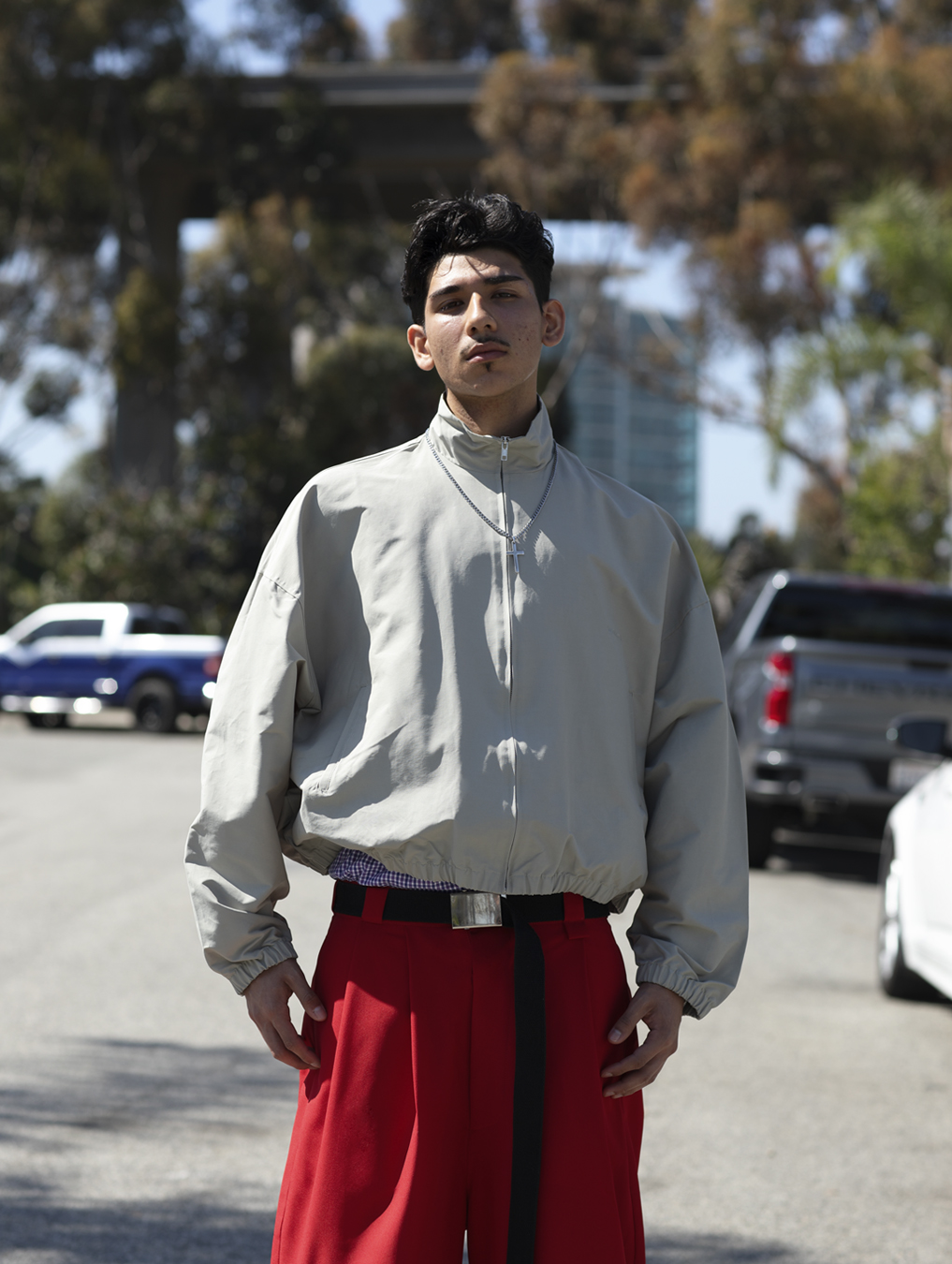 Justin Tanchez, Los Angeles
America is the freedom to make your own decisions. I feel fortunate to live in a country where I can choose who I want to be, and who I want to love. But Mexico, it's like that expression – home is where the heart is. It's beautiful to witness how everyone really treats you like family in Mexico, and it's just amazing to see how much the people really care and go above and beyond for their own kind.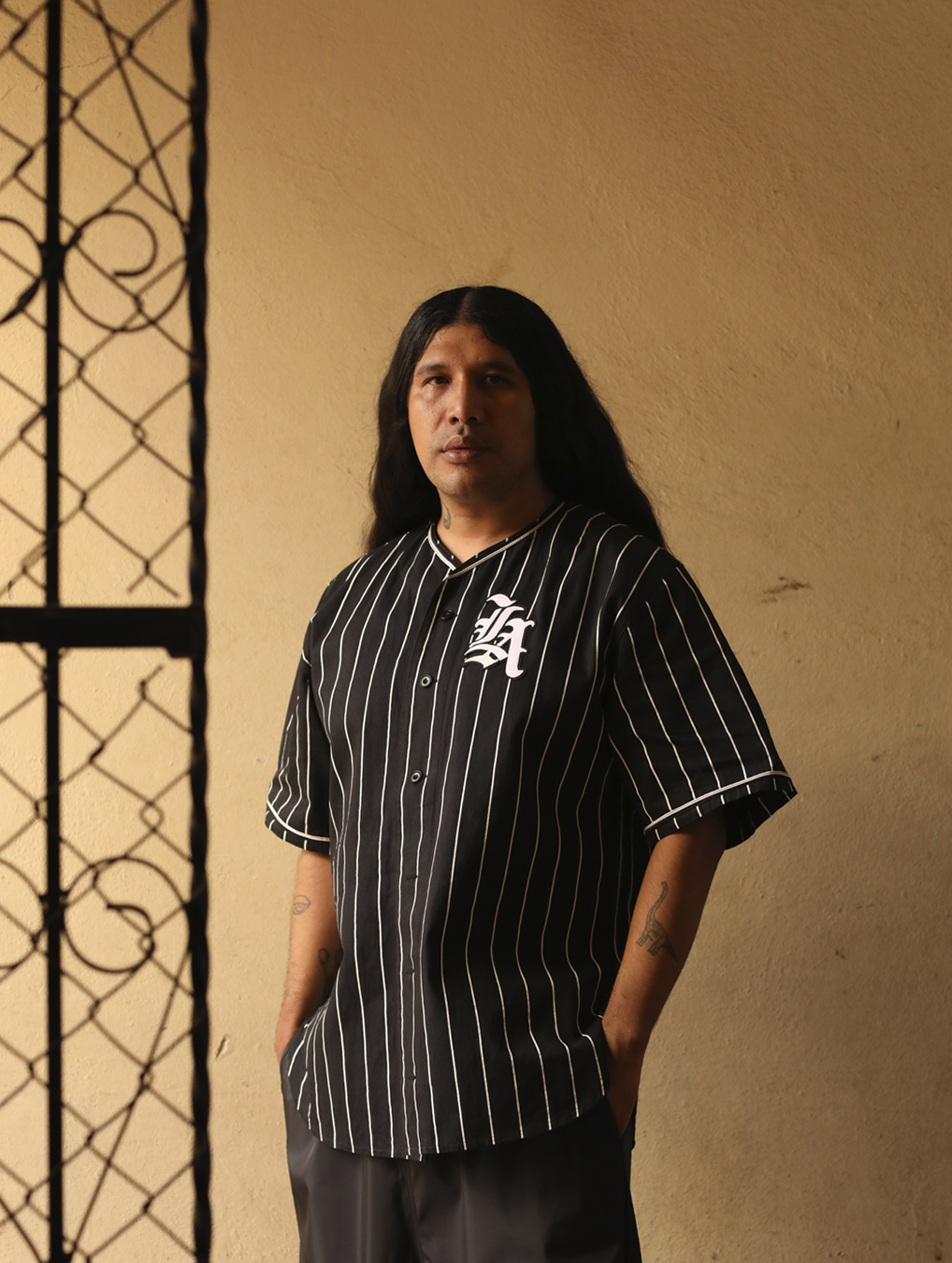 Fracazo Total, Mexico City
Mexico is a place full of opportunities with friendly and warm people. Every moment in Mexico is very special, the rhythm of life is very accelerated but at the same time is calmed.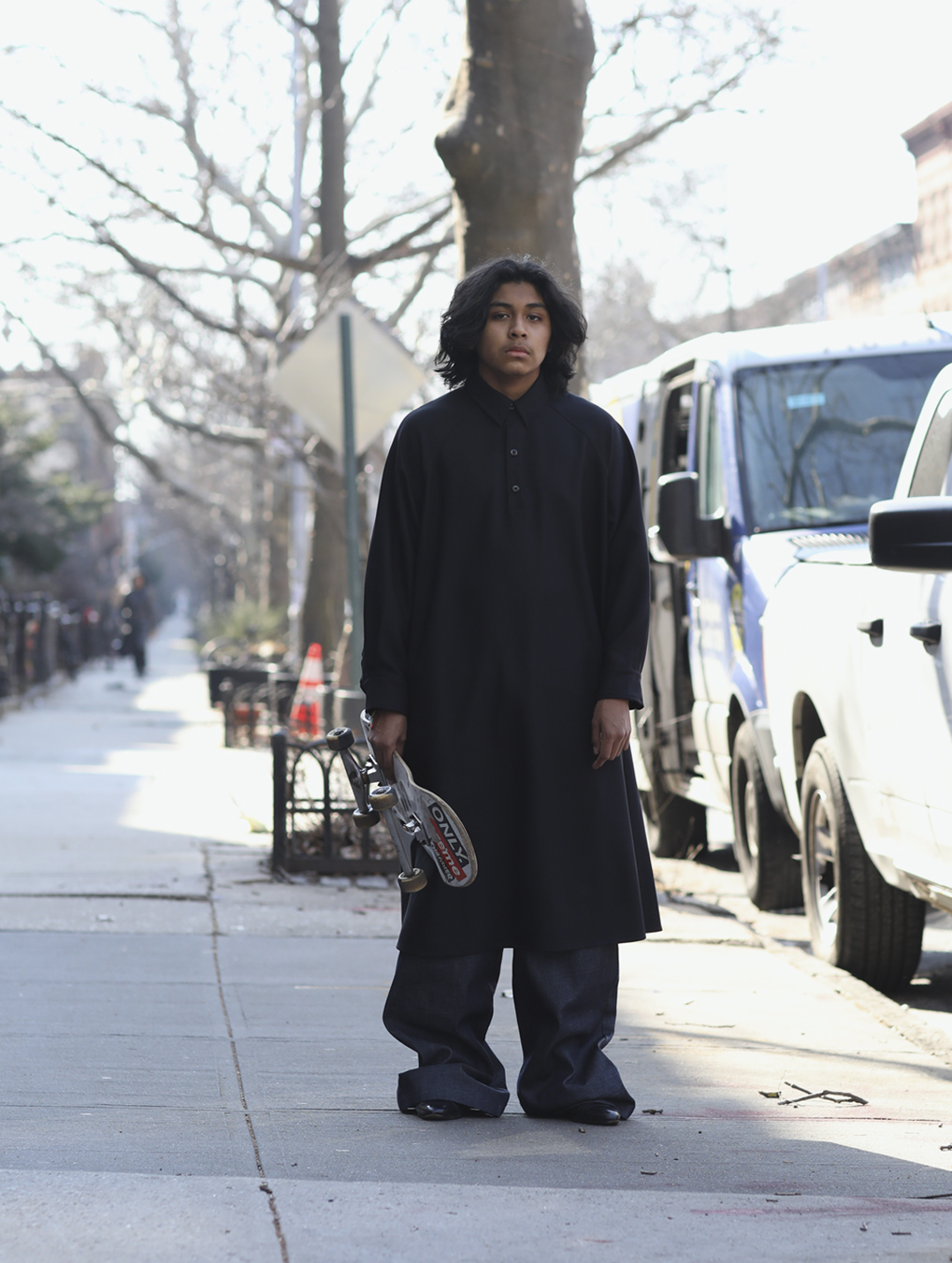 Christopher Rico, New York
I'm from The Bronx, New York and I'm a proud Mexican. America to me is a corrupted country that fakes freedom. Mexico, that's home right there.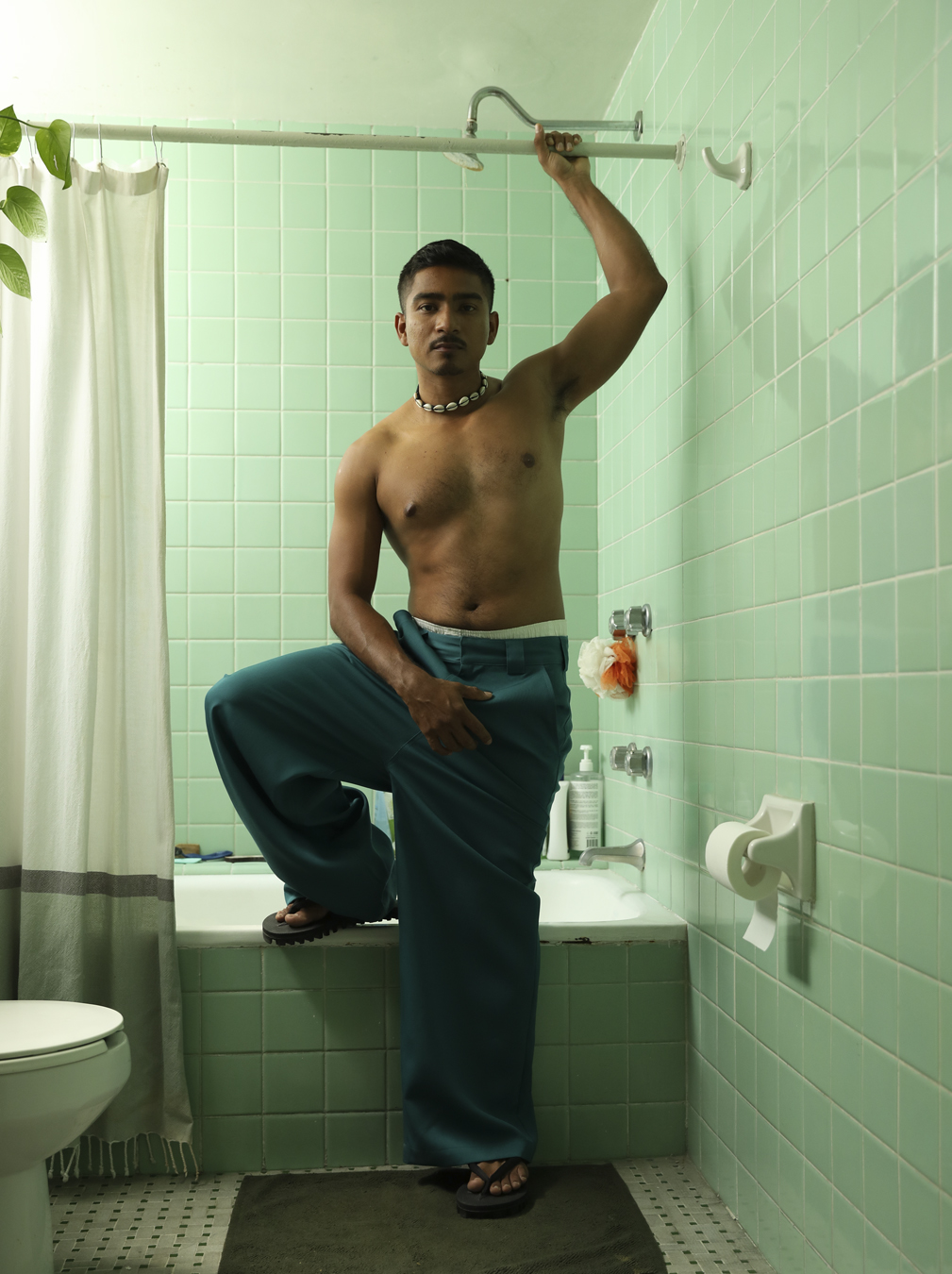 Miguel Cruz Medina, Oaxaca
Mexico is love, love to the Earth, to our ancestors and to our family. Mexico is beauty. Mexico is the result of happy, passionate and strong people.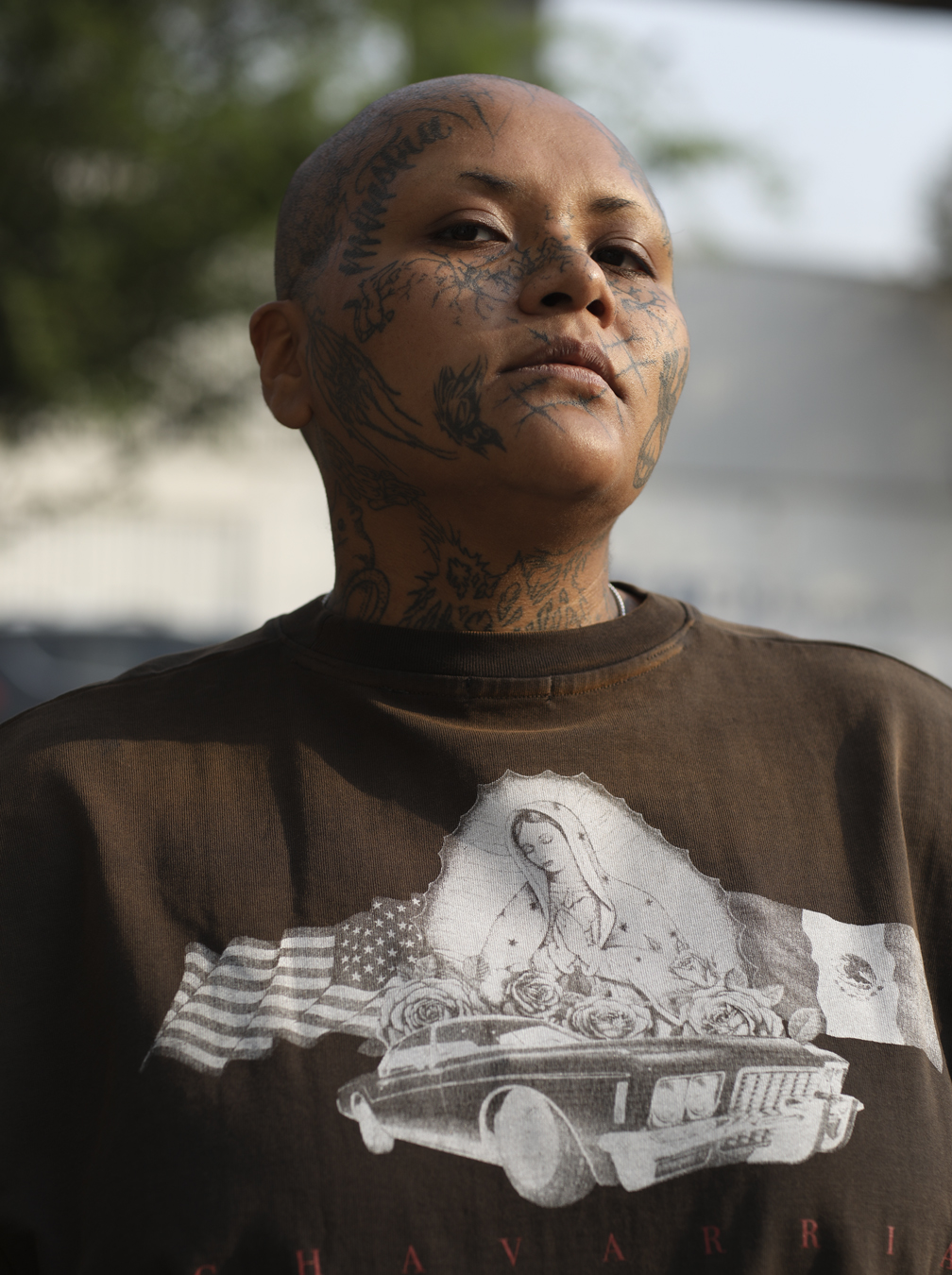 Anobis aka Neurokill, Mexico City
I'm a DJ, electronic music producer and visual artist. I would describe myself as trans, noble, happy and equitable. I believe Latin-America was made by our Indigenous ancestors and gods with the purpose of being connected with the Earth without visas or borders, no differences, no discrimination, no poison. For me everything ends as it begins, so America for me is America Latina!
Follow i-D on Instagram and TikTok for more from the new issue.
Credits
---
Photography Dorian Ulises López Macías
Fashion Ricardo Arenas
Willy Chavarria creative Marcus Correa
Production Carlos Castellanos at In The Park Productions
Production assistance Jess Cuevas. Casting En El Parque and Willy Chavarria Team
Models Allan Urbano Estrada, Emmanuel 'Chino' Salazar, Chango Crece, Tatsumi 'Rikki' Matsumoto, Rafa Esparza, Gilberto Daniel Rodriguez, Jonny Andon, Joseph Rayo, JustinTanchez, Fracazo Total, Christopher, 'Sicko' Soldado, Noe and Elias Zepeda, Miguel Cruz Medina and Anobis aka Neurokill
All clothing Willy Chavarria