Photographing the style at Lagos' Homecoming festival
From Central Cee to TeeZee, Gabriel Moses shoots the 2022 edition of Nigeria's eclectic cultural exchange.
This story originally appeared in i-D's The Earthrise Issue, no. 368, Summer 2022. Order your copy here.
It is something of a shock for many when they learn that Lagos is not the capital of Nigeria. That distinction is given to Abuja. But Lagos, a megacity with a metropolitan area containing 23 million people, a multitude of subcultures and underground communities, and a particularly large youth population, has made its mark as Nigeria's most recognisable and culturally important city. Lagos – with its infamous traffic, incessant power outages and road bumps – serves both as a backdrop and an inspiration for its youth population, who are proud of their hustling spirit, can-do attitude and ability to make art amidst the chaos.
The ability of the Lagosian youth to create chilling art, rave-inducing music and breathtaking fashion pieces has served to not just uphold many of Nigeria's thriving subcultures, but has also formed the bedrock of the careers of many of Nigeria's creative giants. Across the work of musicians like Burna Boy and Wizkid, one sees the many references and influences of Lagos' chaotic energy – Wizkid even has a song dedicated entirely to it. It has also served as a launching pad for the careers of many fashion designers, who have gone on to become some of the biggest names in African and world fashion.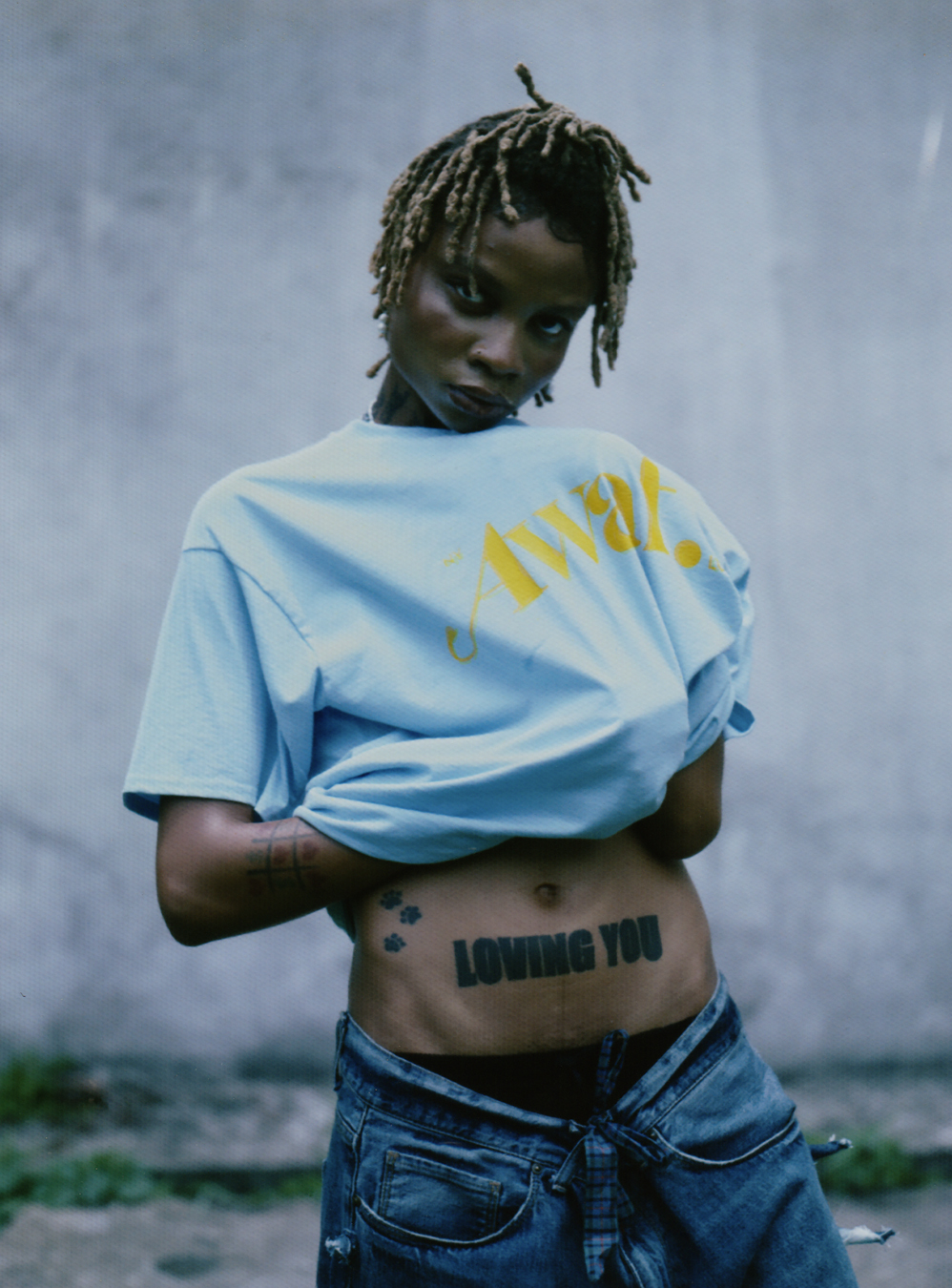 Lagos as a music, fashion and art capital has its fair share of cultural events that tilt most of the continent and global industry leaders its way, but few have quite the pull that Homecoming – a three day festival of art, music and community – has created in the past half-decade. Founded in 2017 by Grace Ladoja, a Nigerian-born and London-based music executive and entrepreneur who also co-founded Metallic Inc, Homecoming is described as 'a platform for cultural exchange'. It was created with the goal to offer a vital opportunity for Africans – both on the continent and in the global diaspora – to return to their roots.
"The festival was founded as a community effort," Grace says."It started with a conversation in a car in Lagos between myself, Skepta, Greatness Dex (who coined the name Homecoming), Wizkid and Lasha in 2016. At the time, we'd been going back to Lagos for shows with Skepta and we noticed that the majority of shows we were doing didn't feel right. The focus was heavily on the VIP tables at the front, or the sponsors and brands, and not the artist and their world: we weren't connecting to the kids we wanted to see at these shows. We wanted to create a platform where everyone feels equal and can leave a legacy."
In the years since Homecoming was founded – and brought to life with the help of the Metallic Inc team – it has lived up to its name and mission by helping bring Nigerians and Africans living on the continent together with Africans in the diaspora. It's important to note, though, that Homecoming only exists because of those that had come before them. "In Lagos there are great festivals like Nativeland, Palmwine Fest and Gildi Fest," Grace says. "Who are all doing an incredible job and had a connection to the community before us. We've met so many amazing like-minded individuals who have helped us bring the vision to life."
This year, Homecoming took place across the Easter weekend with a line up of fast-rising artists like TeeZee, BOJ, Prettyboy D-O, Trill Tega, and many more. "The show runs as a playlist, and it was the most seamless it's ever been – I felt like it was never going to end." Grace says. "Some of the artists were performing in Lagos for the first time, like Black Sherif, Central Cee and ArrDee, and some performers were new to Homecoming, like Asake, SGaWD, Deto Black, Fave and Buju. Rema closing the show was epic and sentimental as his first ever show was at Homecoming in 2019."
For Grace, it is essential that the festival captures the spirit of the emergent creative scene in Lagos – a scene she describes as "Experimental. Raw. Inspirational. Untapped and full of rockstars." As the creative scene grows even bigger and more influential on the global scene, festivals like Homecoming serve as a cultural exchange and are becoming even more essential. "The youth are over half of the population." Grace explains. "They are the future, they are fearless, the digital generation that will keep everyone on their toes."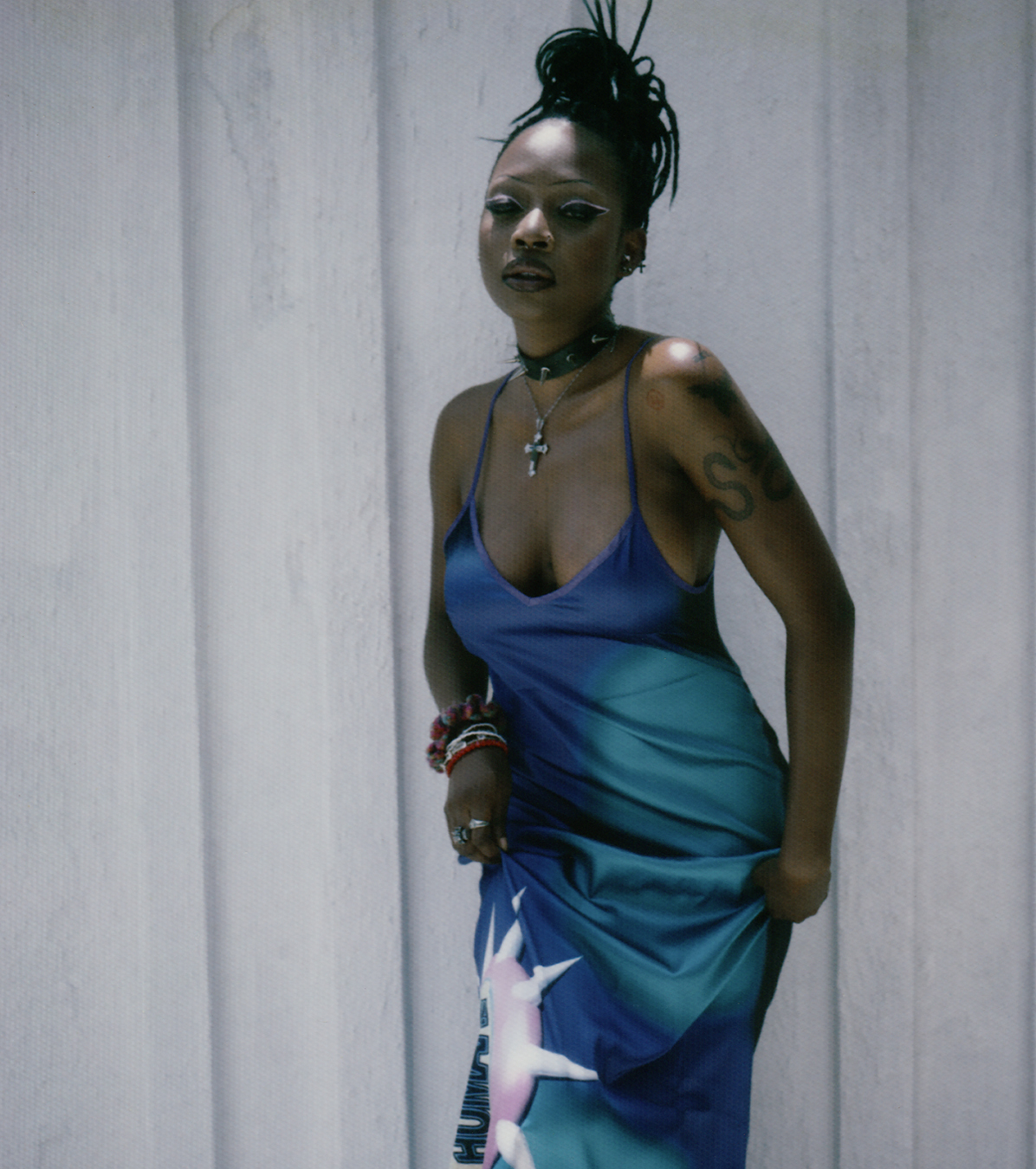 Ashley Okoli
What was Homecoming like this year?Nothing's been the same since Covid-19. Homecoming made it feel like not all hope's lost in the community.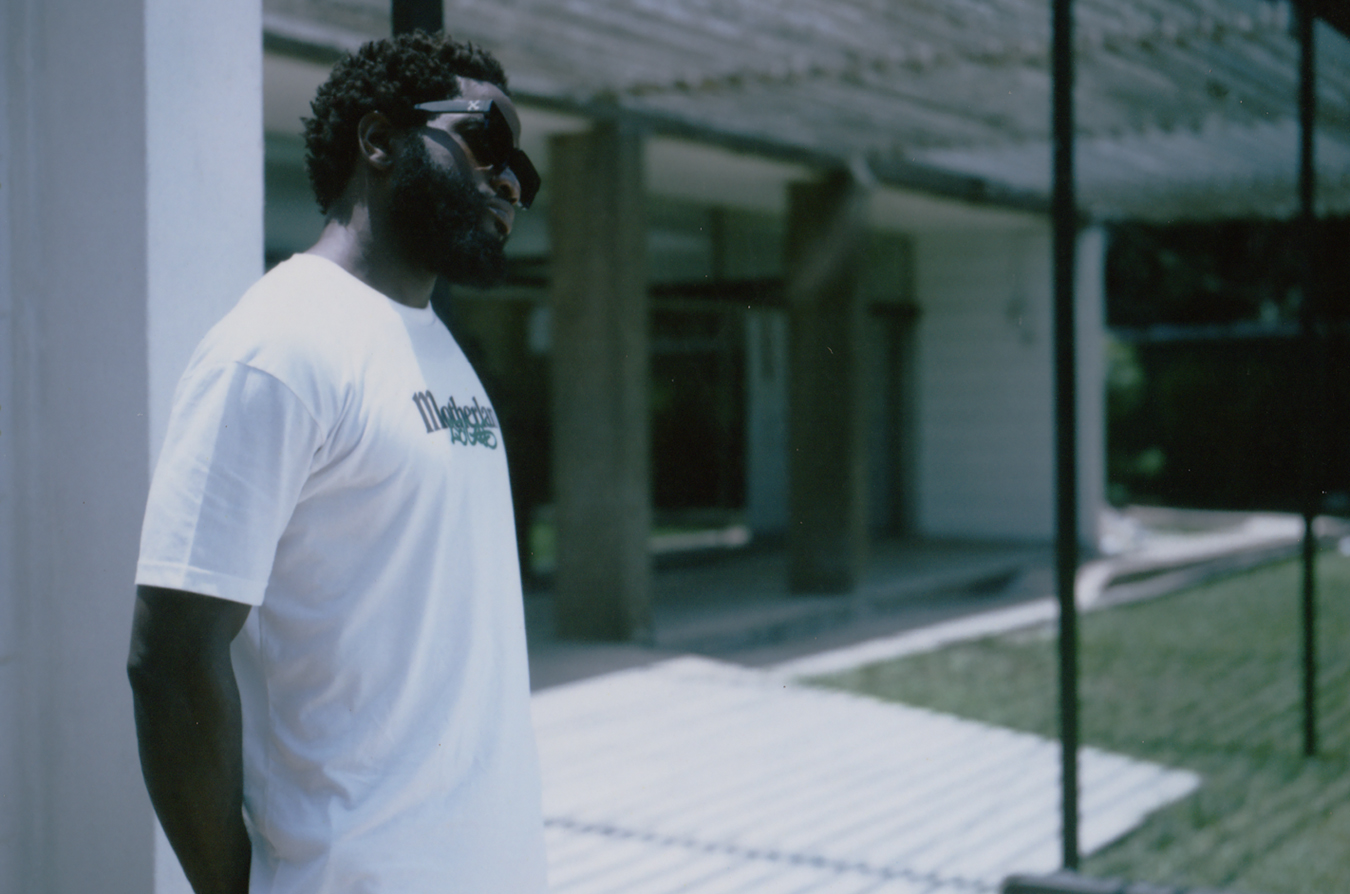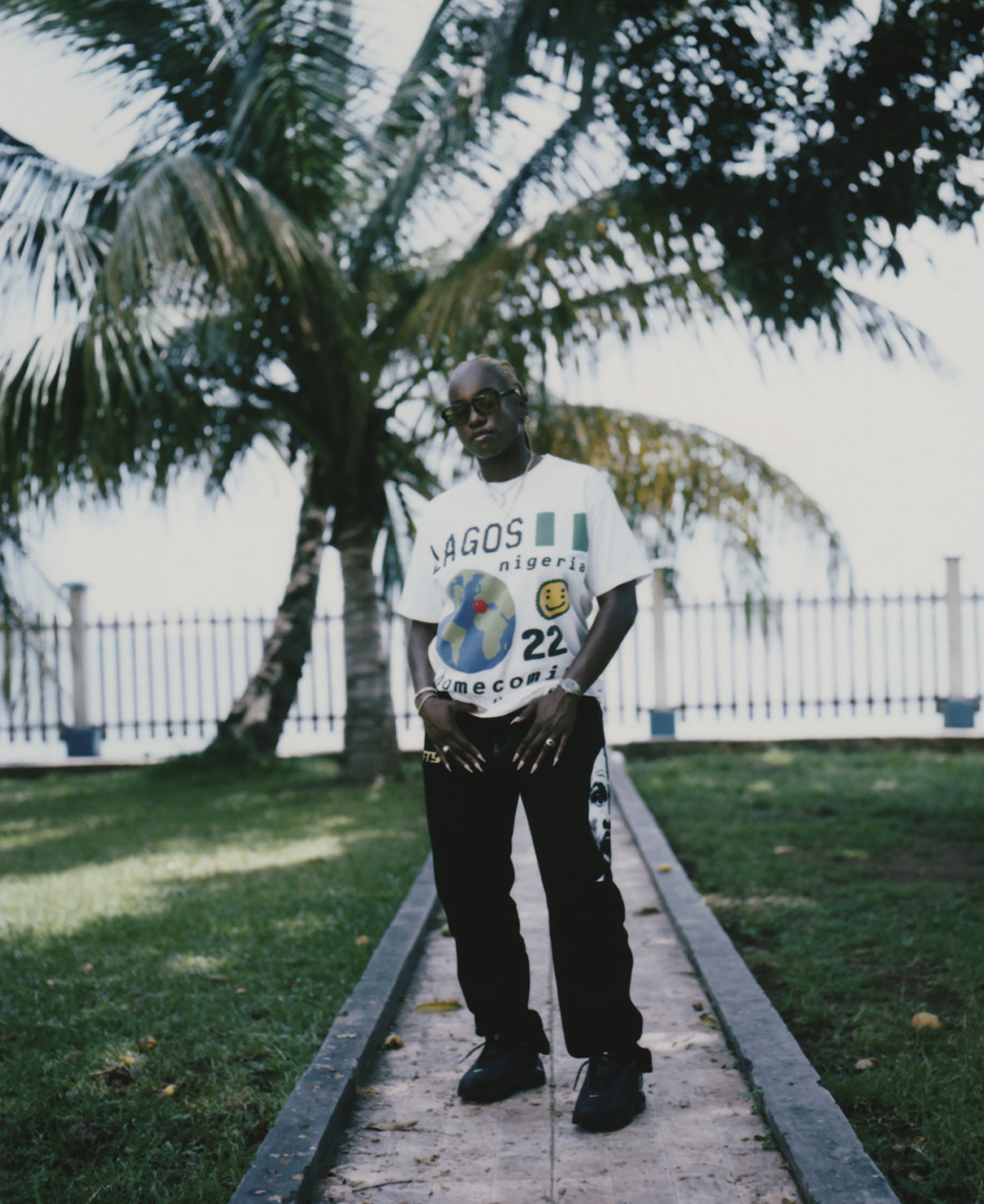 Ireti Zaccheaus
How would you describe Nigeria at the moment? Creatively it's a blessing to be from here right now – but on the more serious sides of things, in terms of politics and insecurity, it's probably at its lowest point.
What's the creative scene like in Lagos right now?It's buzzing in Lagos right now – it's one big community where everyone is super connected and super tapped in. There's no sense of competition within, it's very much a 'we' situation and it's amazing to see.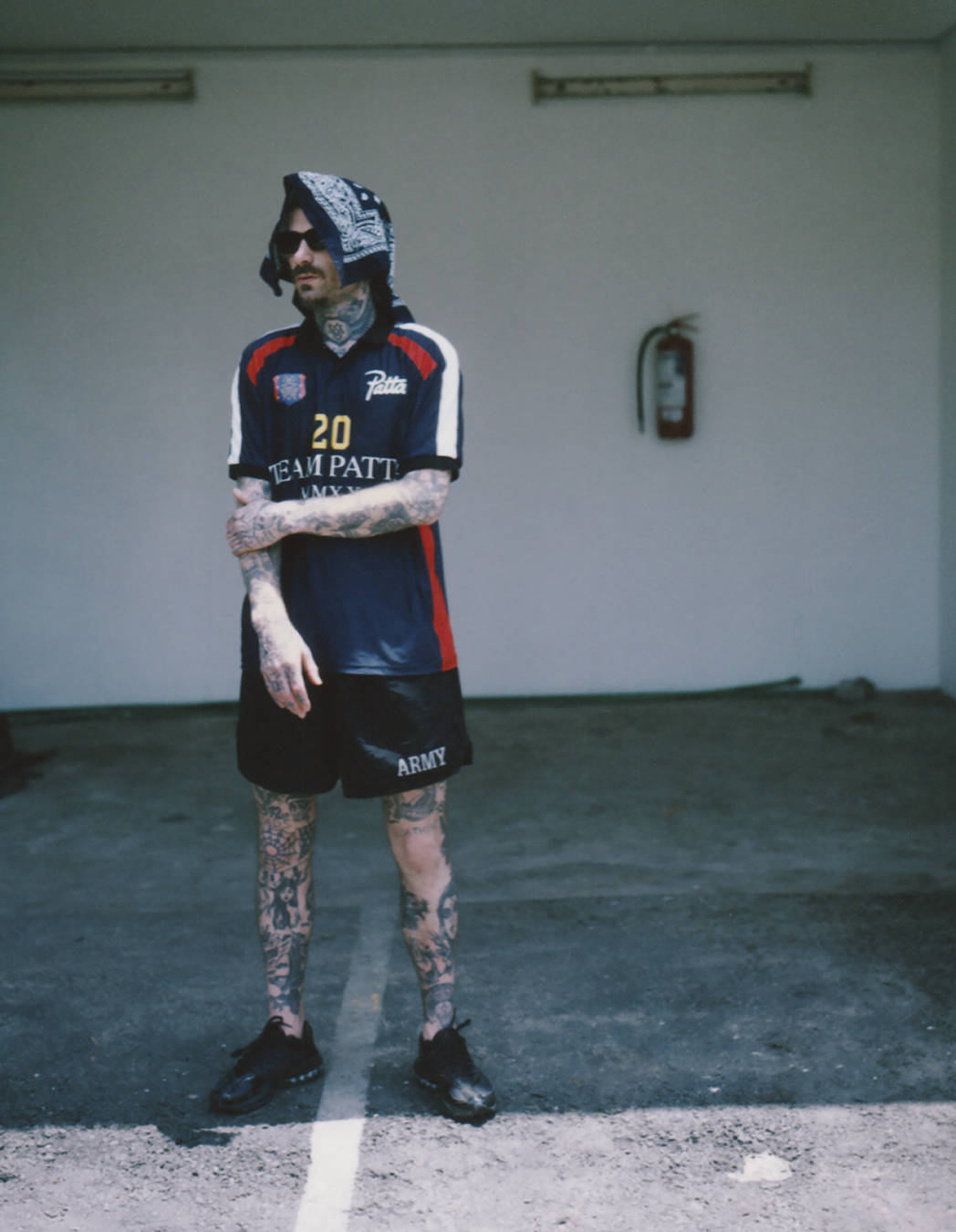 Gee Schmidt
**What makes Homecoming such an important community?
**I think when you learn you enrich yourself… Homecoming creates fertile ground for people to learn and to exchange thoughts and ideas.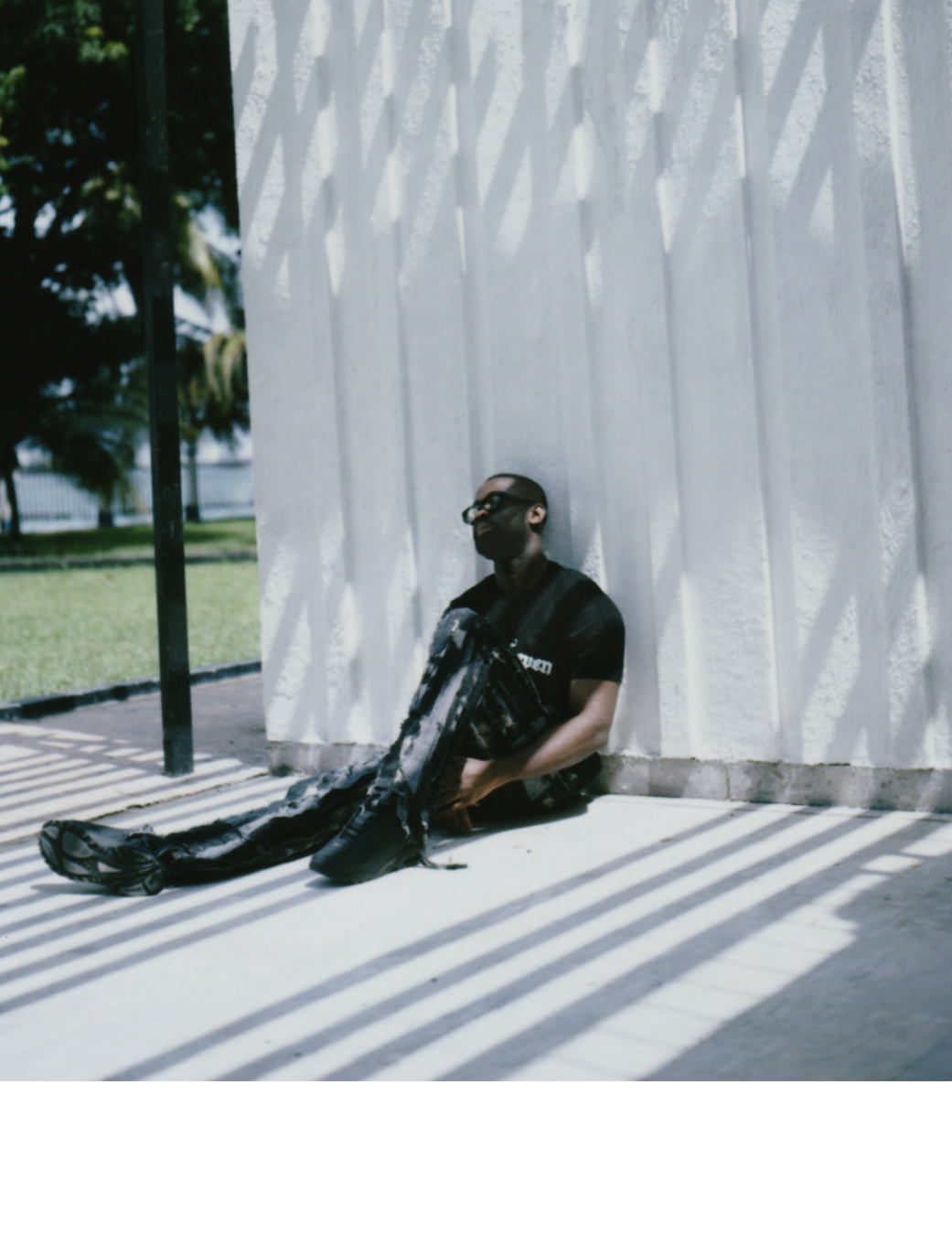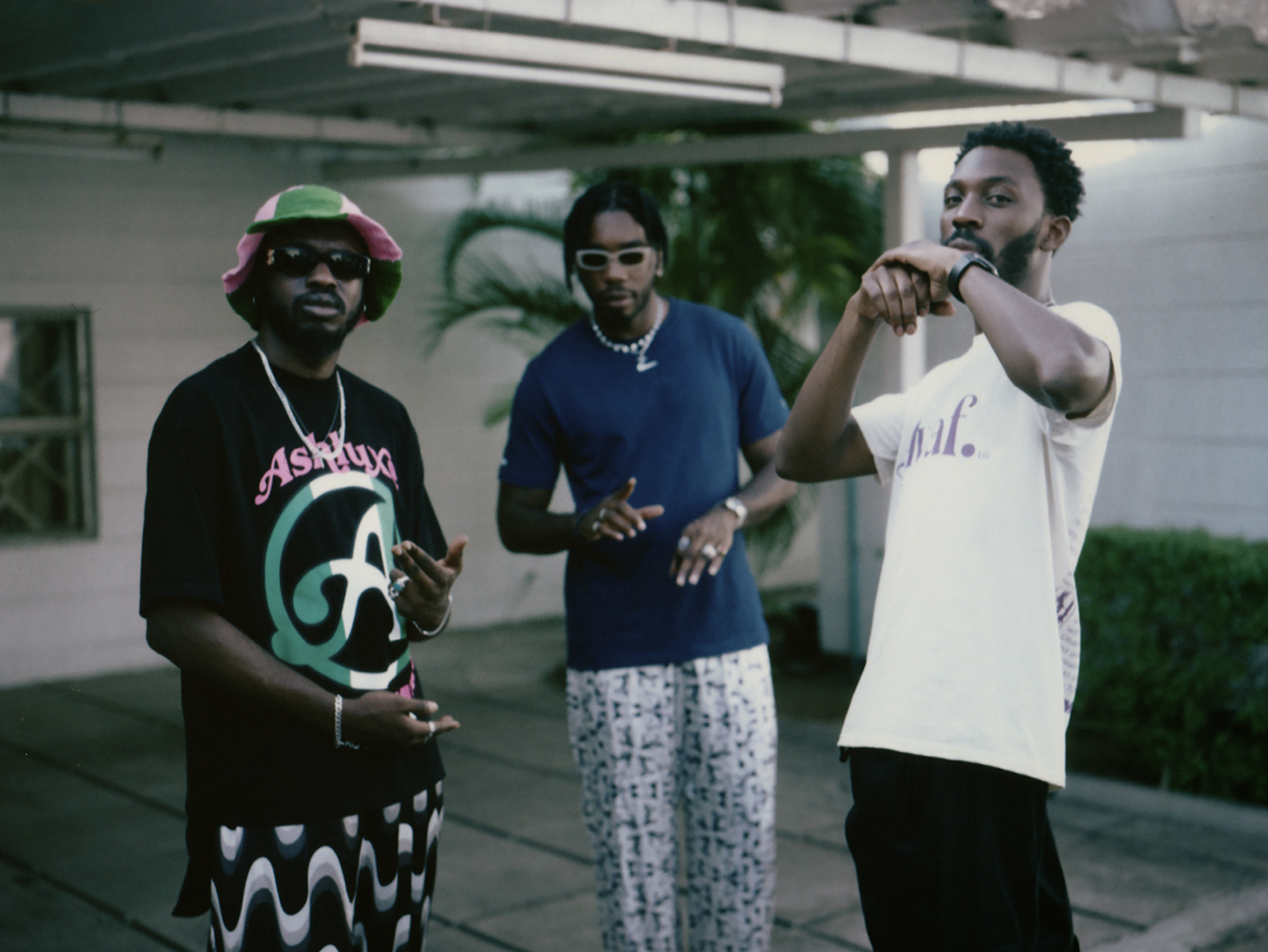 TeeZee
What makes Lagos so special?The vibe in the city is unmatched. Once you land, you can feel it.
What makes Homecoming such an important community? It's bringing back a vibe to Lagos; establishing it as the central point of culture in Africa – and the world.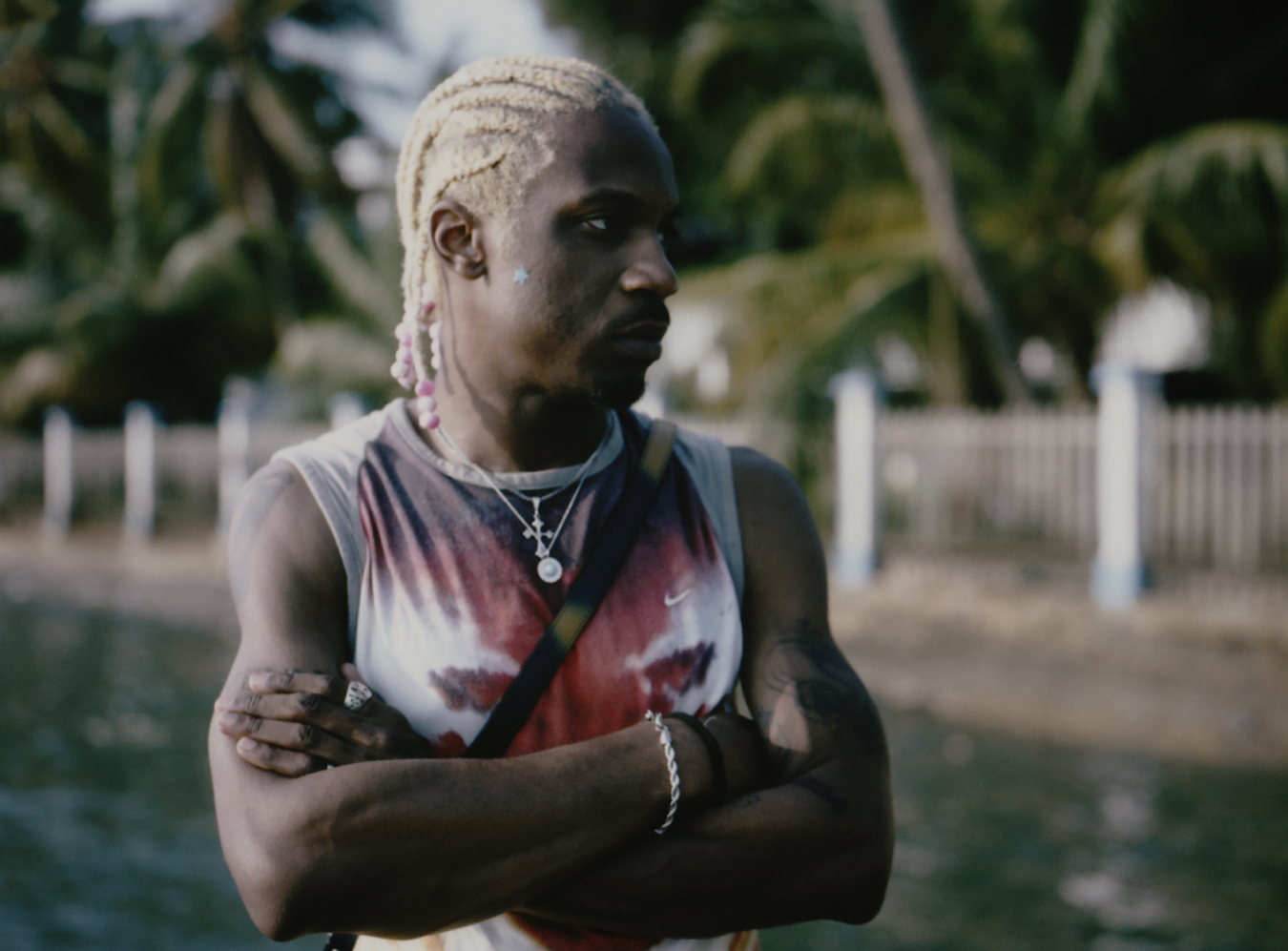 Alex Sossah
How would you describe Nigeria at the moment?
Nigeria for me is the real wave of unapologetic Black Excellence.
What makes Lagos so special?Lagos is so special because it's raw and real. It's creatively connected enough to inspire and influence, but detached enough to not be too corrupted.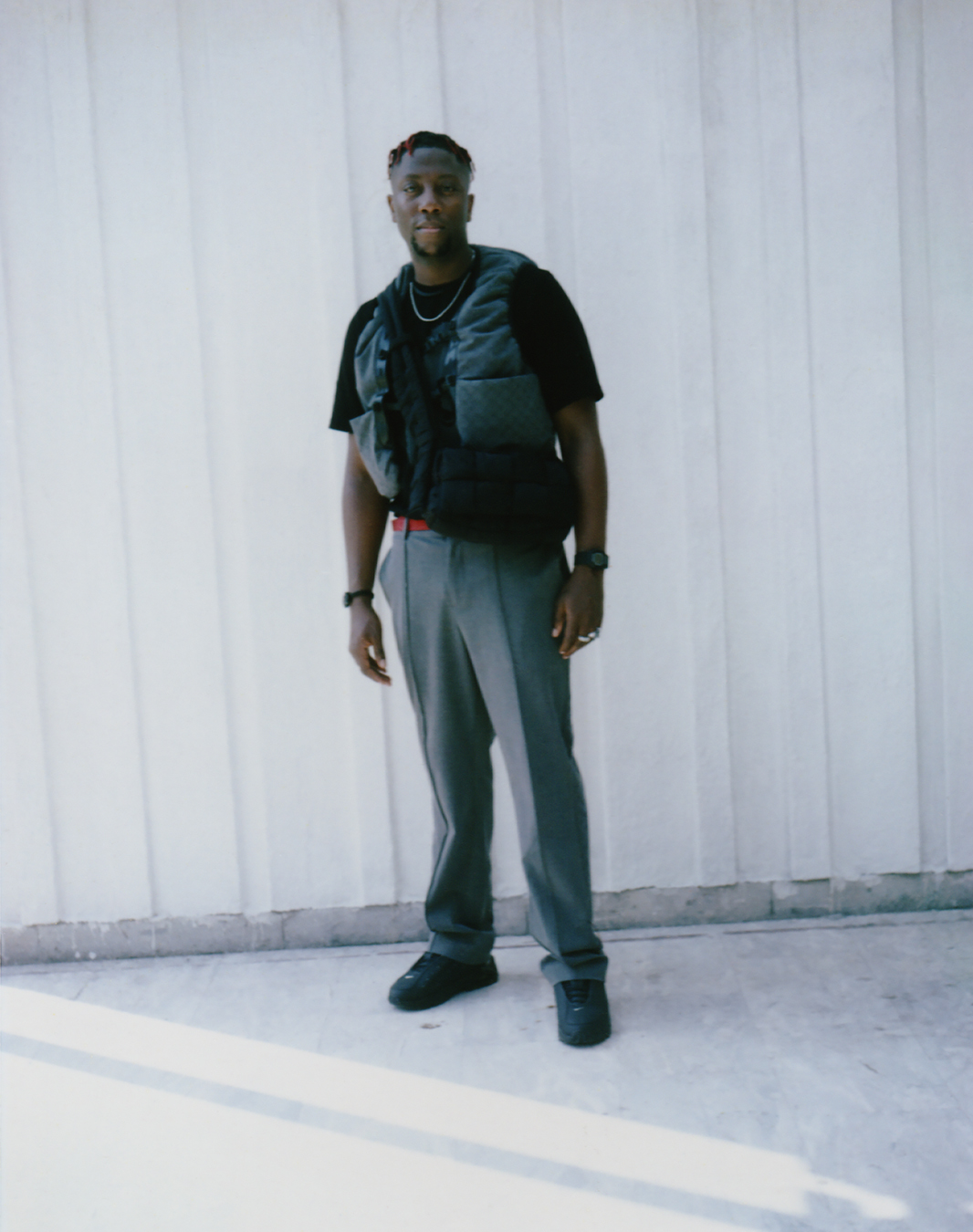 Jefferson Osei
**What's the dream?
**To change the global perception of African creative cultures, transcending and pushing our narratives as one unit globally.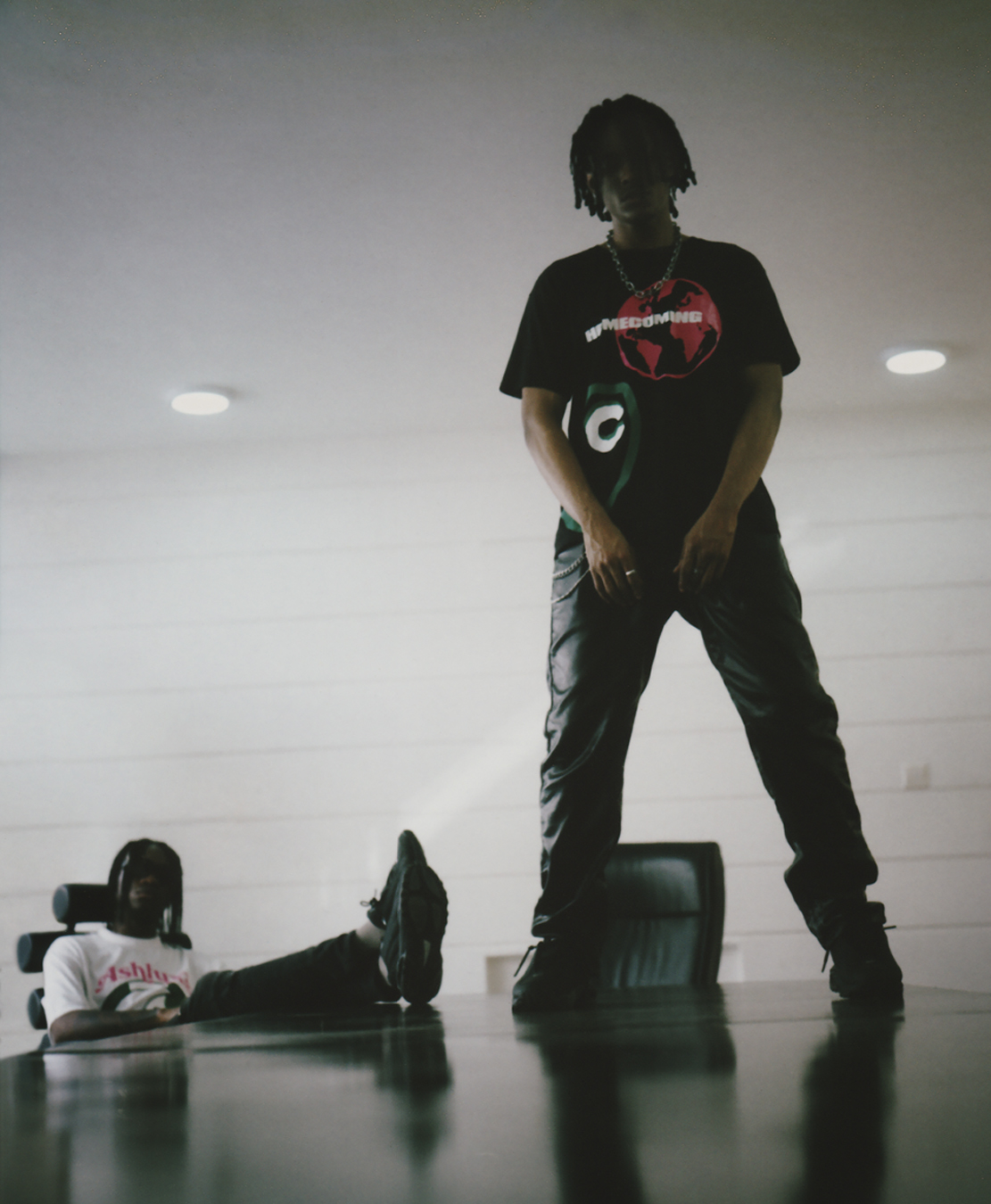 Solis
**What's the creative scenelike in Lagos right now?
**It's hot, it's fresh and the whole world wants us – or to be us.
**What makes Lagos so special?
**She's alive in every way. Wild and alive.
What makes Homecoming such an important community? It is a performance of one of the simplest, most radical forms of resistance and service: celebrating yourself and your community. We rise by lifting others.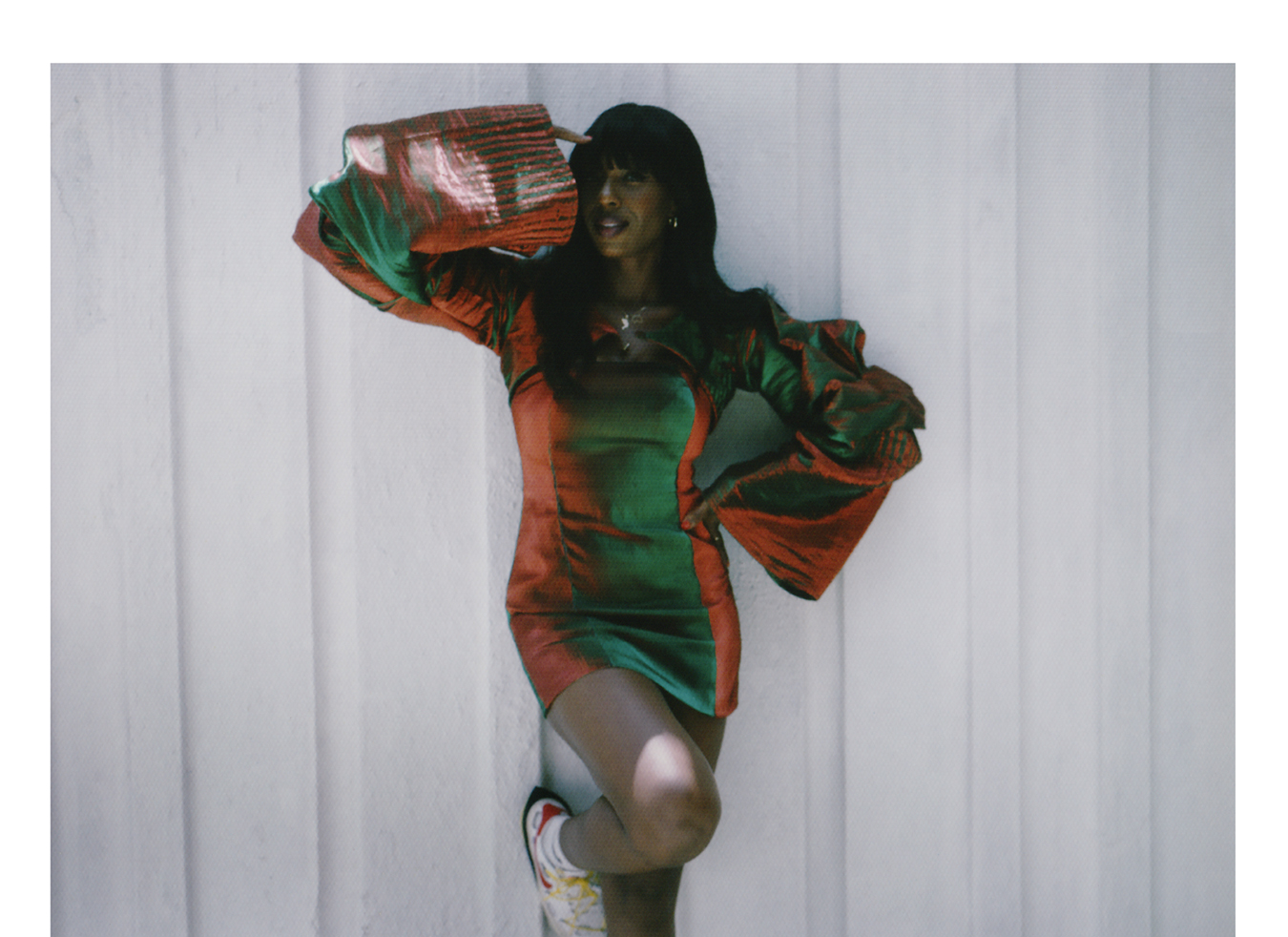 Irene Agbontaen
And what's the creative scene like in Lagos right now?The new gen are really taking over and we love to see it! They are fearless and refuse to conform to the traditional standards set by an older generation.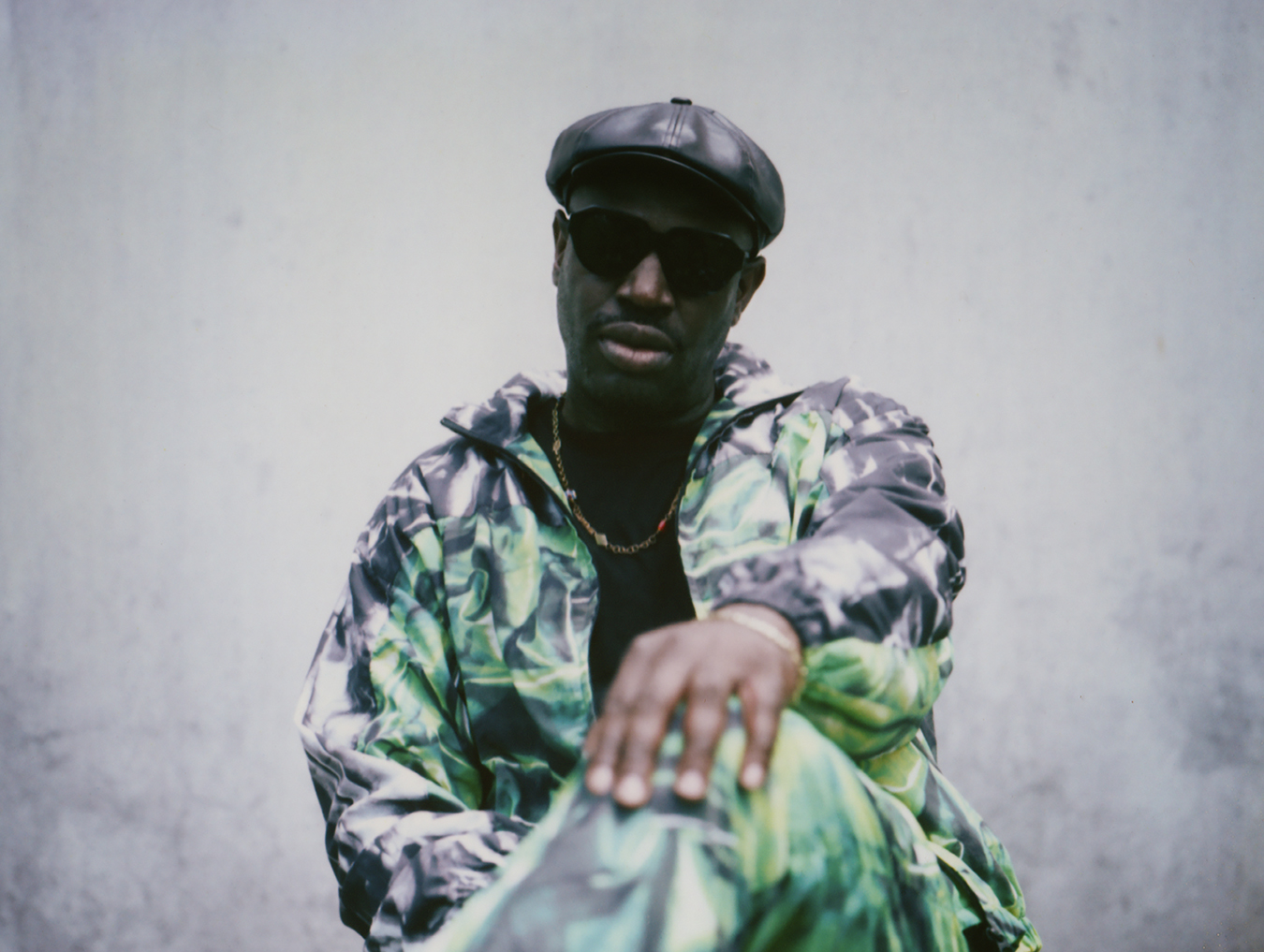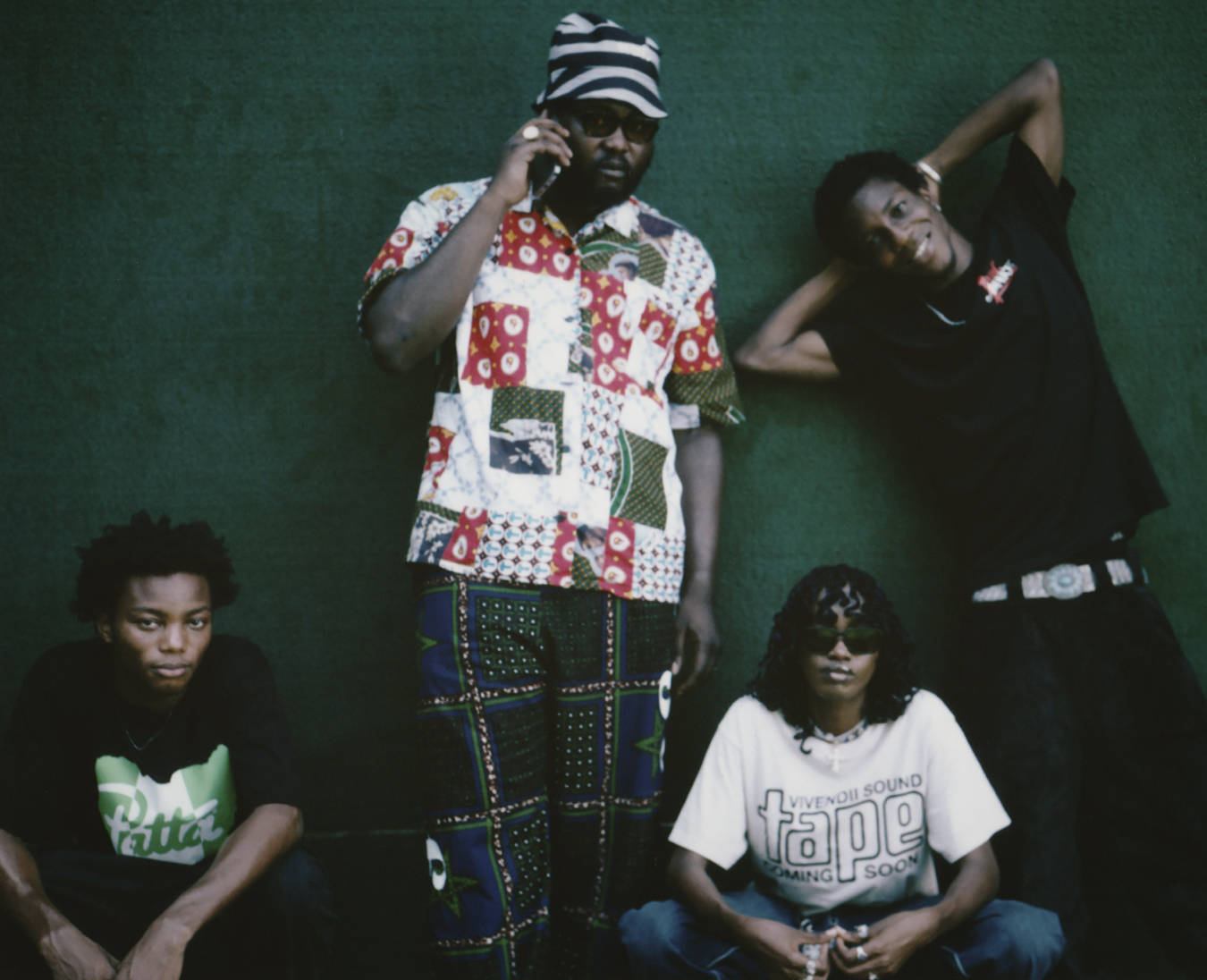 Fahd Bello
What's the creative scene like in Lagos right now?The creative scene is going crazy: everyone is on their toes and people are more comfortable doing what the fuck they want and being who they want to be. There's no rules.
What's the dream?
The dream is to create as much as I can until I can't move anymore. I want my fellow Africans, both young and old, to know and believe that no one man is special and they can be unstoppable and achieve what seems impossible if they put their mind to it.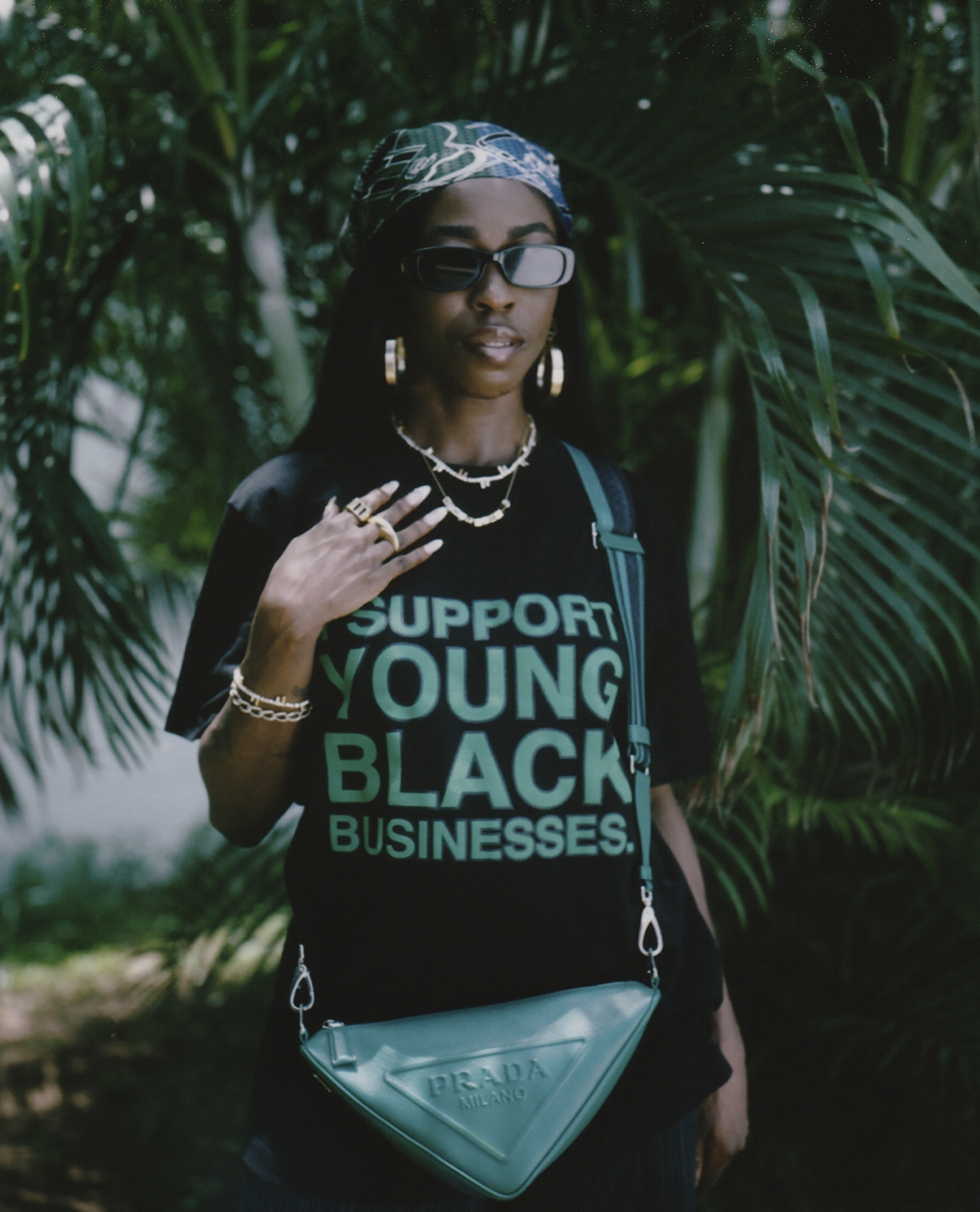 Blessing Ewona
**What makes Lagos so special?
**Lagos is like an acid trip: the good trips, the bad trips, the comedown and the afterglow.
What's the dream?The dream is to inspire more women and queer people to start skateboarding, and to find females skating in different parts of the country.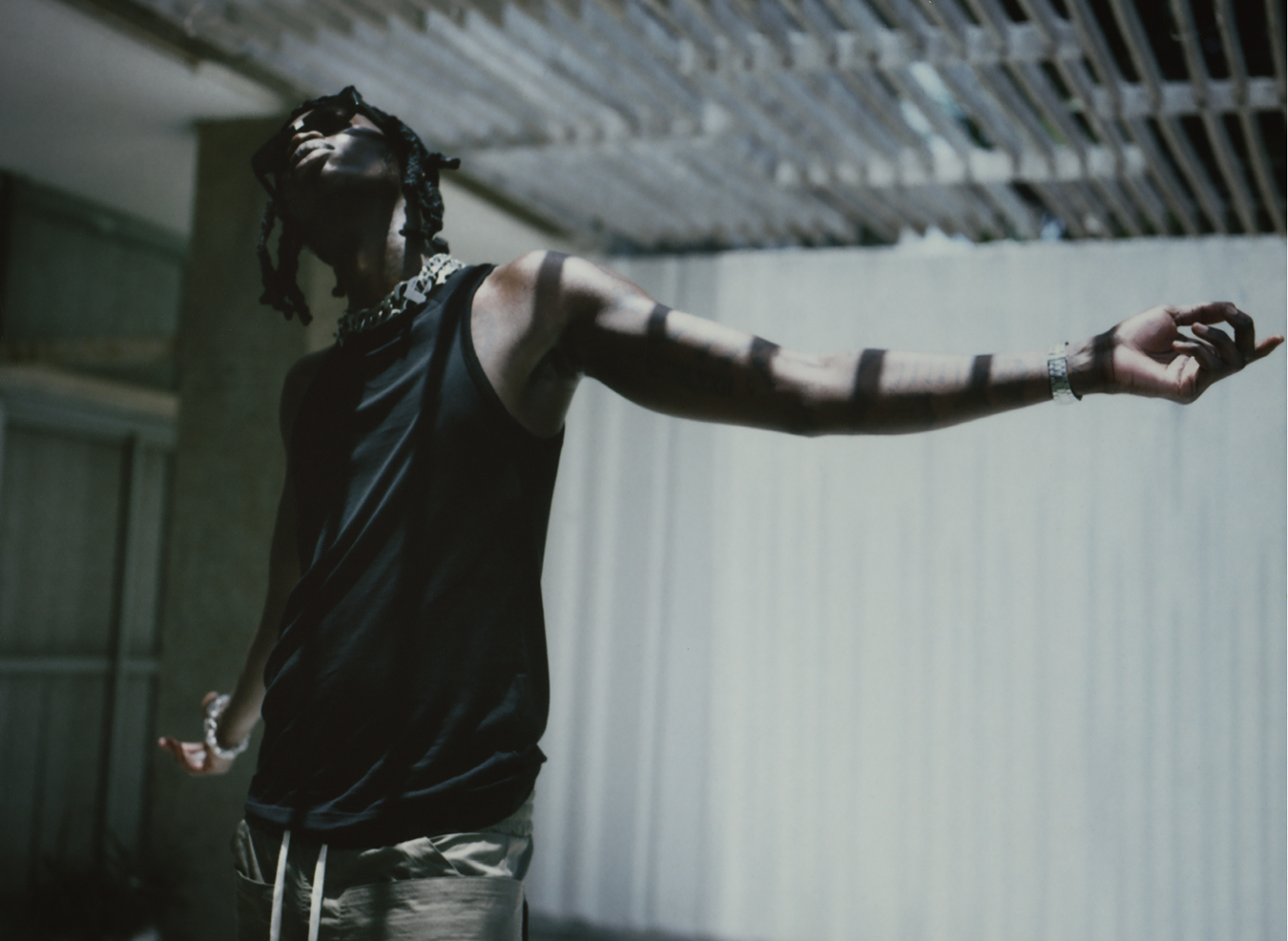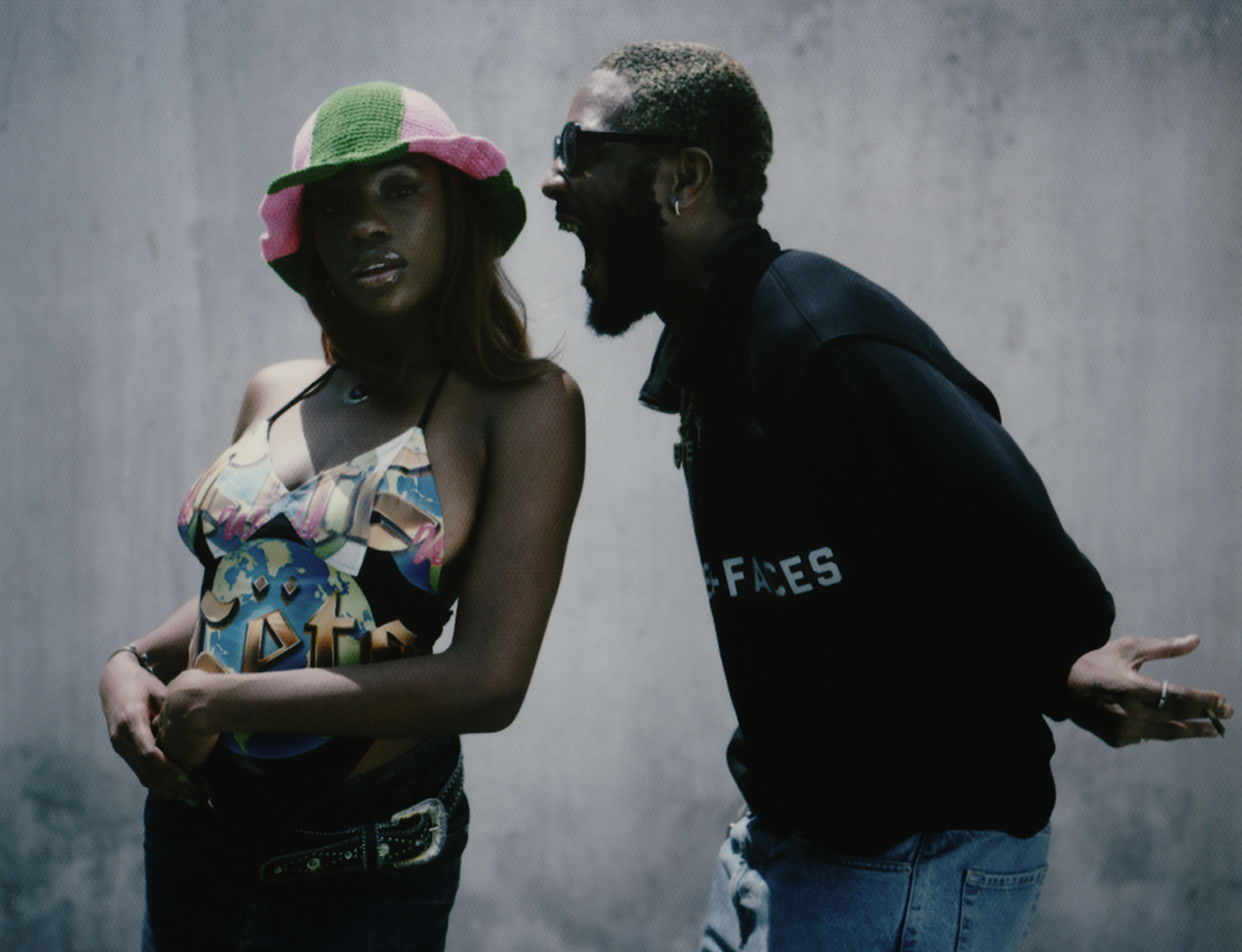 Funmbi Oguntoye
How would you describe Nigeria generally at the moment?There's so much potential buried beneath the dirt. Fortunately we have many innovative minds and brands reshaping this narrative – I just wish the government was more supportive and less disruptive.
What's the creative scene like in Lagos right now? Groundbreaking. Artists will always find a way to create against all odds.
Prettyboy D-O
**What makes Lagos so special?
**Lagos is full of so many different people and different characters who all add flavour and life to the city. Everyone here wants to make cash, everyone here is thinking of cash, so it's a very fast and tough place. Maybe that's why we party harder, because we're always working.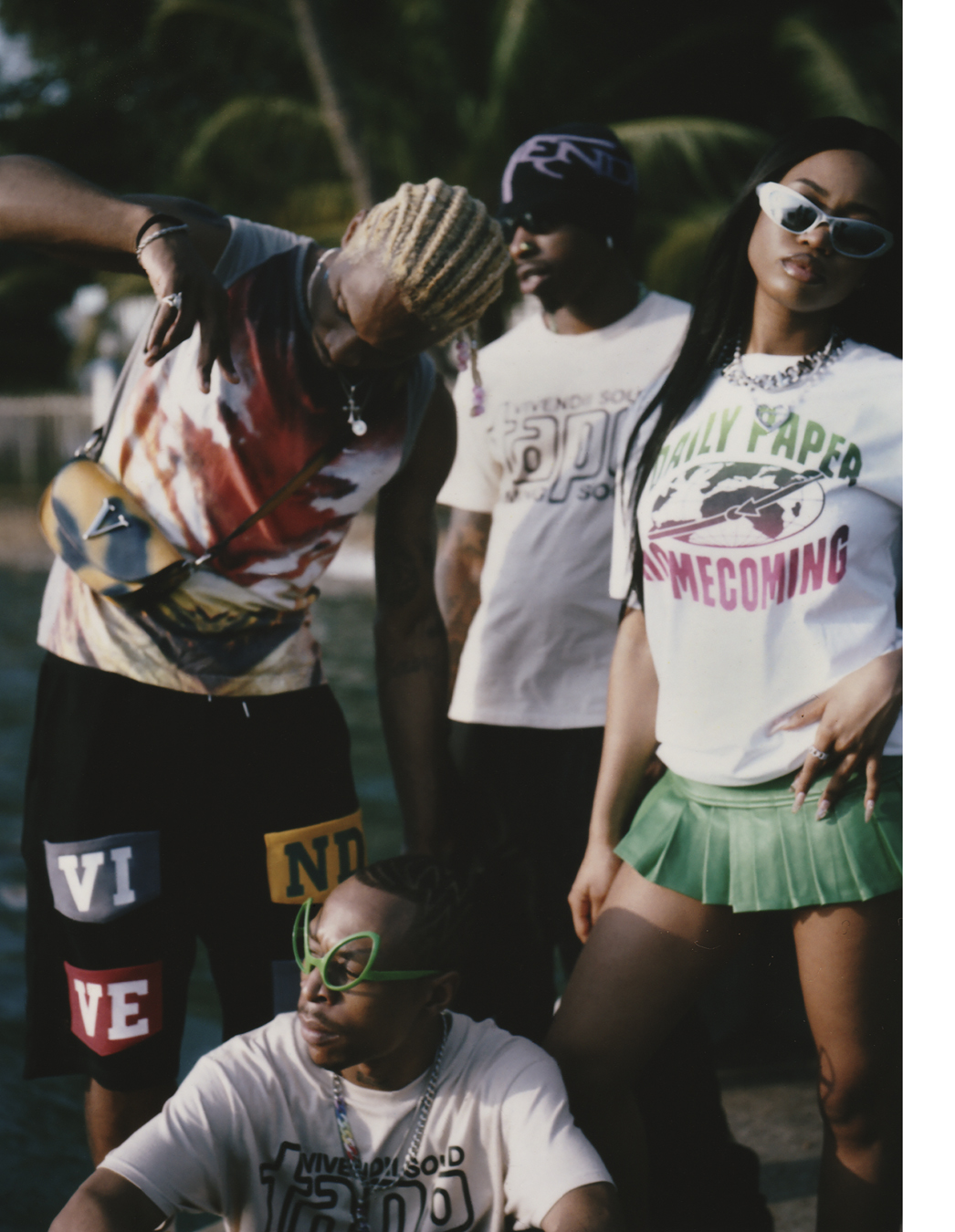 Ola Badiru
How would you describe Nigeria generally at the moment?A challenging environment that individuals either use to thrive or get consumed by. There is beauty in the struggle.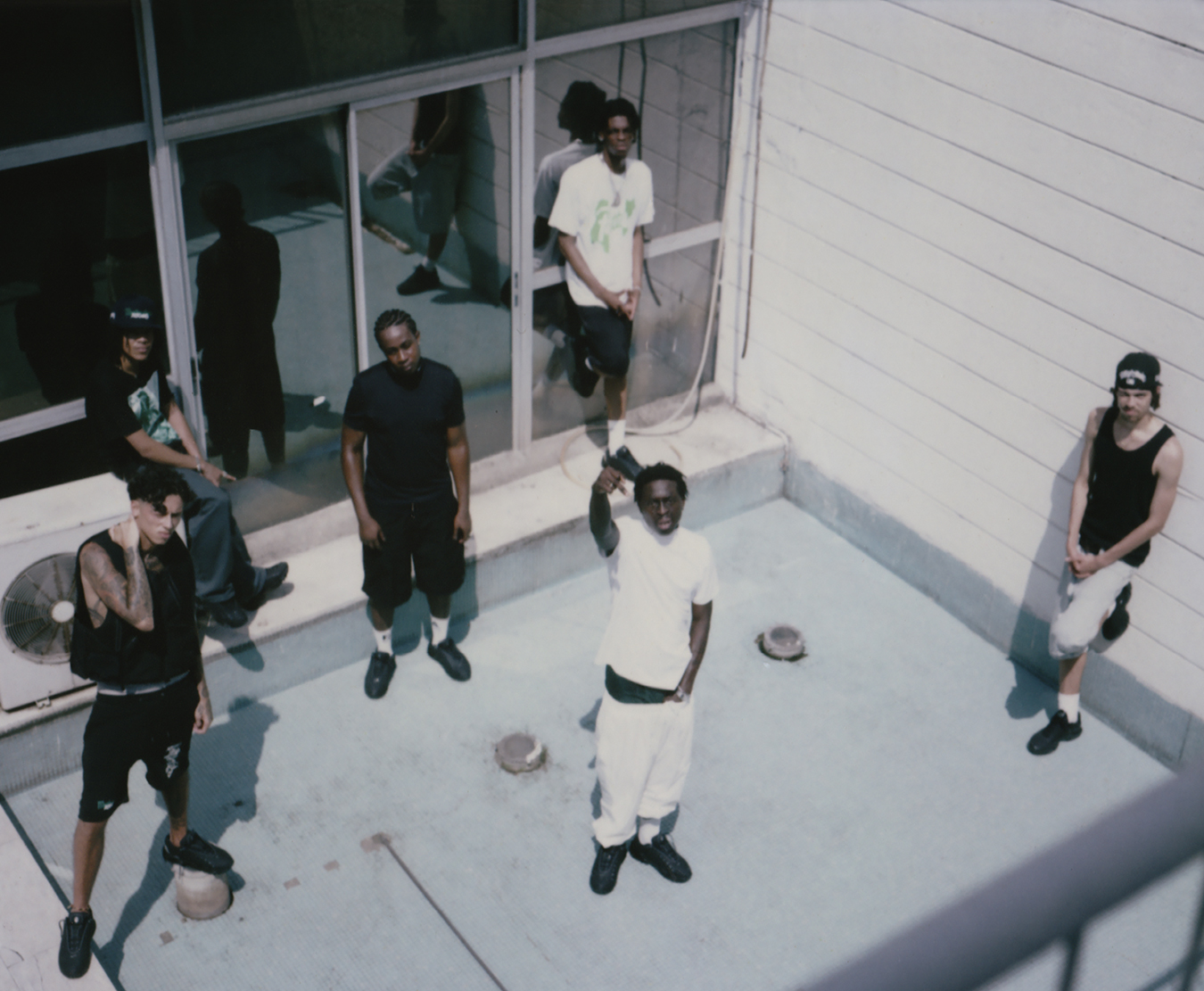 Trill Tega
What makes Homecoming such an important community? Homecoming this year was the perfect storm for a lot of us: a crazy crescendo moment. It's important we all come together to properly solidify the pack; to let them know this was no gimmick.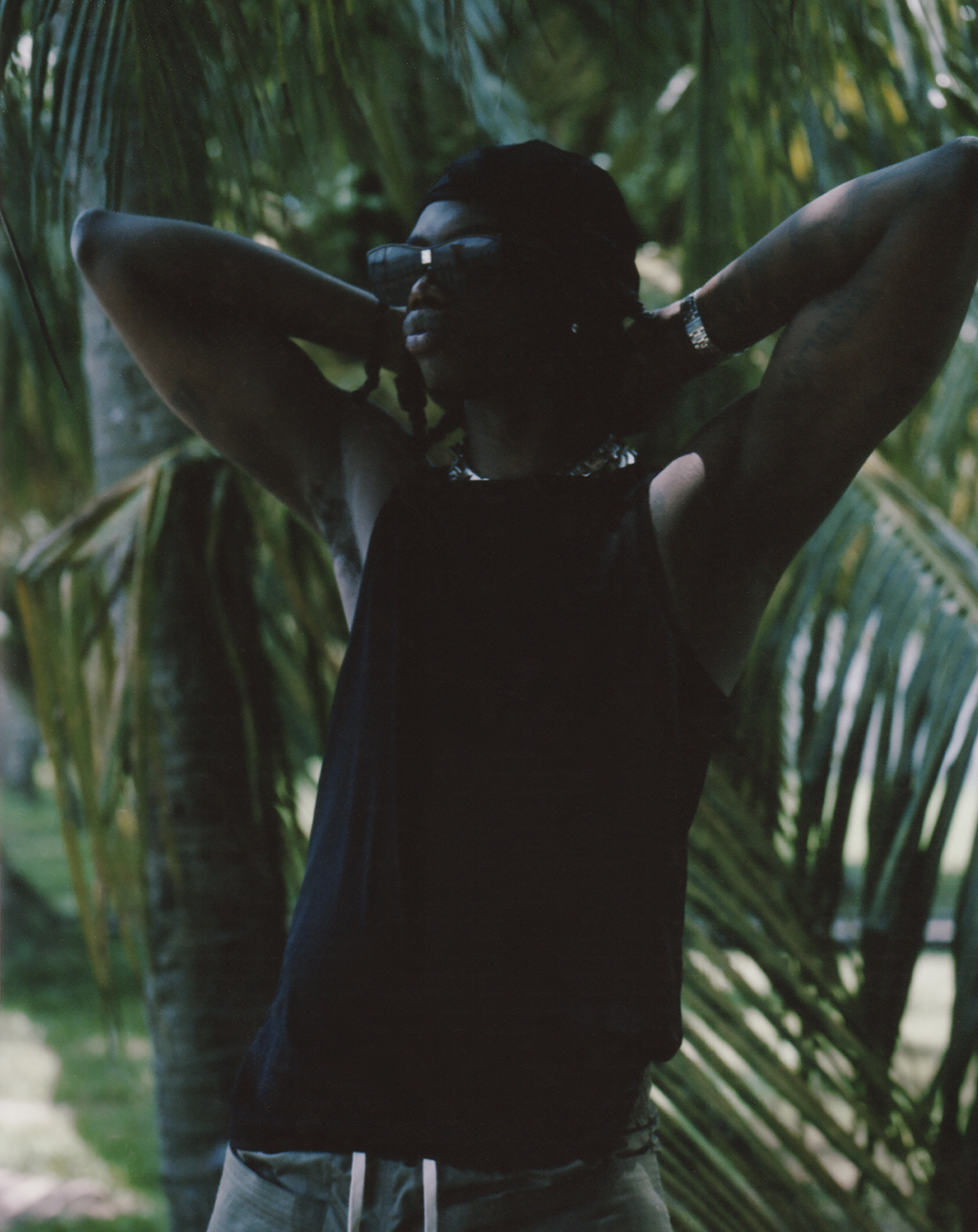 Cosmas Ojemen
How would you describe Nigeria generally at the moment?It is a really hard time to be a creative right now in Nigeria, but the resilience here is evident. Everyday more people are discovering their voices and using their platform to shift narratives and document the times.
Adedayo Laketu
**What's the dream?
**We want to take the light Virgil Abloh put in us to the next level; to explode the dream and give more kids a platform that they can call theirs to create.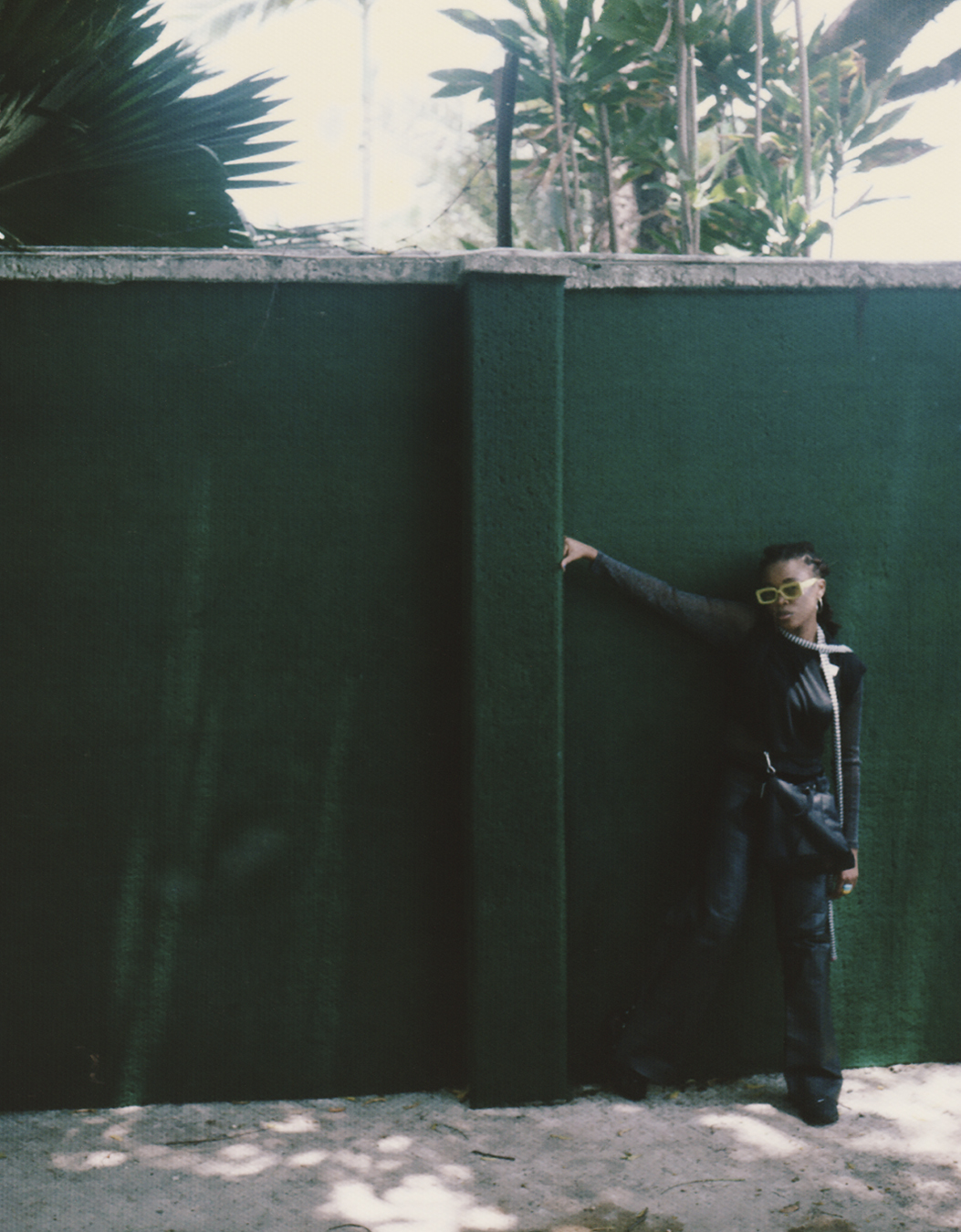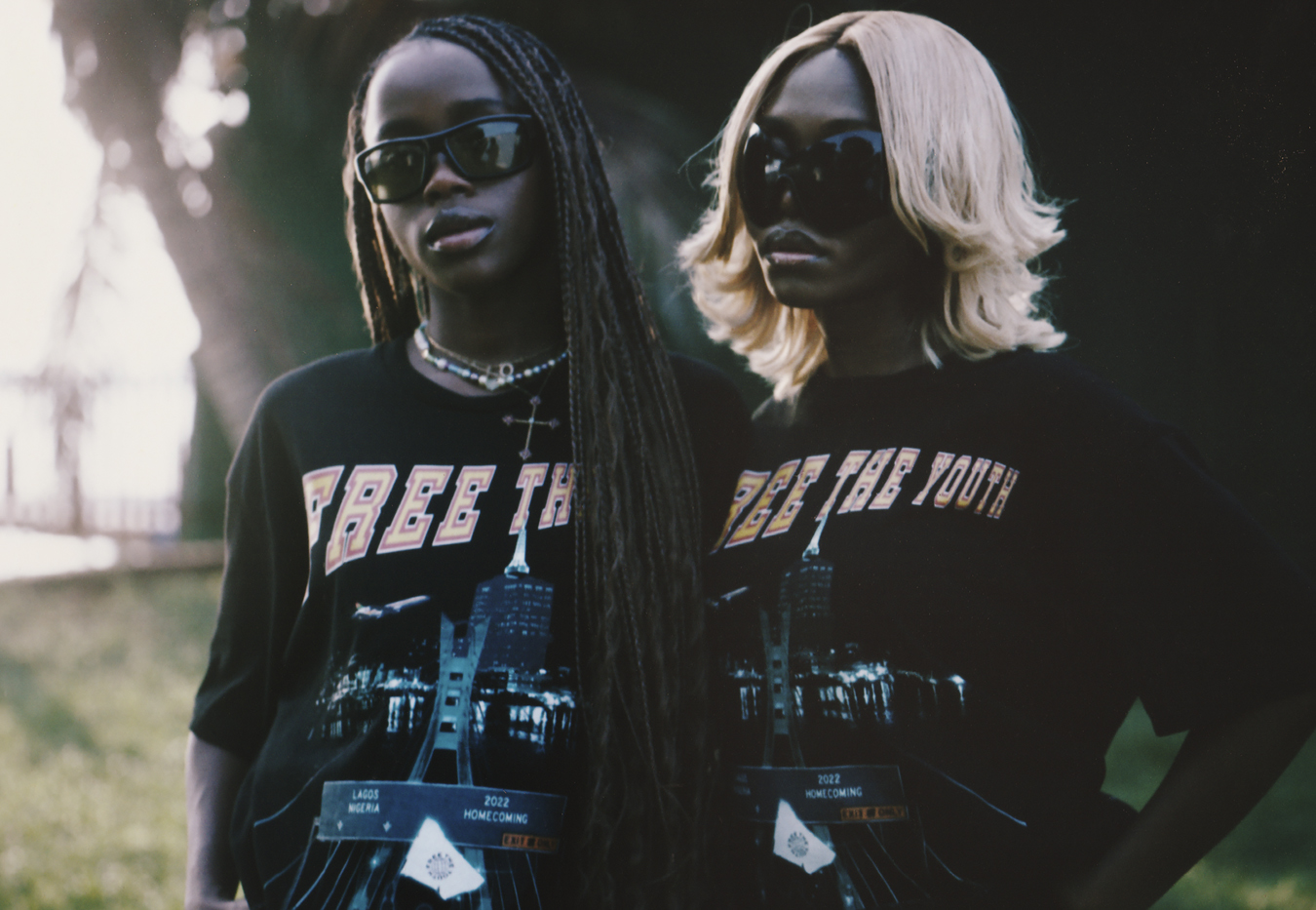 Momo Hassan-Odukale
What makes Homecoming such an important community? What Grace and the Metallic team are doing is so important. It's a lot of fun but, more importantly, people feel like there is a place for them to belong. Designers, artists, stylists and photographers feel seen – at the end of the day, it's all about community.
Dunsin Wright
How would you describe Nigeria generally at the moment?A lot of the time it feels like being in survival mode. There's a lot of pain and a lot of struggle, and I think that's part of the reason and the way we create art. The creativity coming out of Nigeria is one of the most refreshing things about the country right now.
Follow i-D on Instagram and TikTok for more from the new issue.
Credits
---
Photography Gabriel Moses
Fashion Dunsin Wright and Momo Hassan-Odukale
Make-up Ayopo Abiri
Photography assistance Darren Smith
Gaffer Taofik Alade
Production Dawa Thompson
Production manager Tobi Oni
Production assistance Tega Akinola
Location manager Randy Offor
Post-production Hand of God
Casting co-ordinator Femi Johnson
Special thanks to Concrete Rep, Metallic Inc. and NOCTA
Tagged: