The Ghanaian photographer capturing the beauty of twins
Kojo Anim celebrates the different dimensions of growing up as a twin in Accra.
For 23-year-old Kojo Anim, photography is a way to show the world the "soft and unseen emotions" of African people. His delicate images — often black-and-white — regularly depict models posing solemnly at beaches in the early evening.
The Ghanaian artist's obsession with the art form began when he was only 10 years old. After stumbling upon his brother's camera, he instantly became enamoured by the mechanics of the item, particularly its piercing flash and distinctive clicking sounds. "I was curious to learn how the camera could capture what I see around me," he says. "I became addicted to a point where my dreams became filled with images for my projects."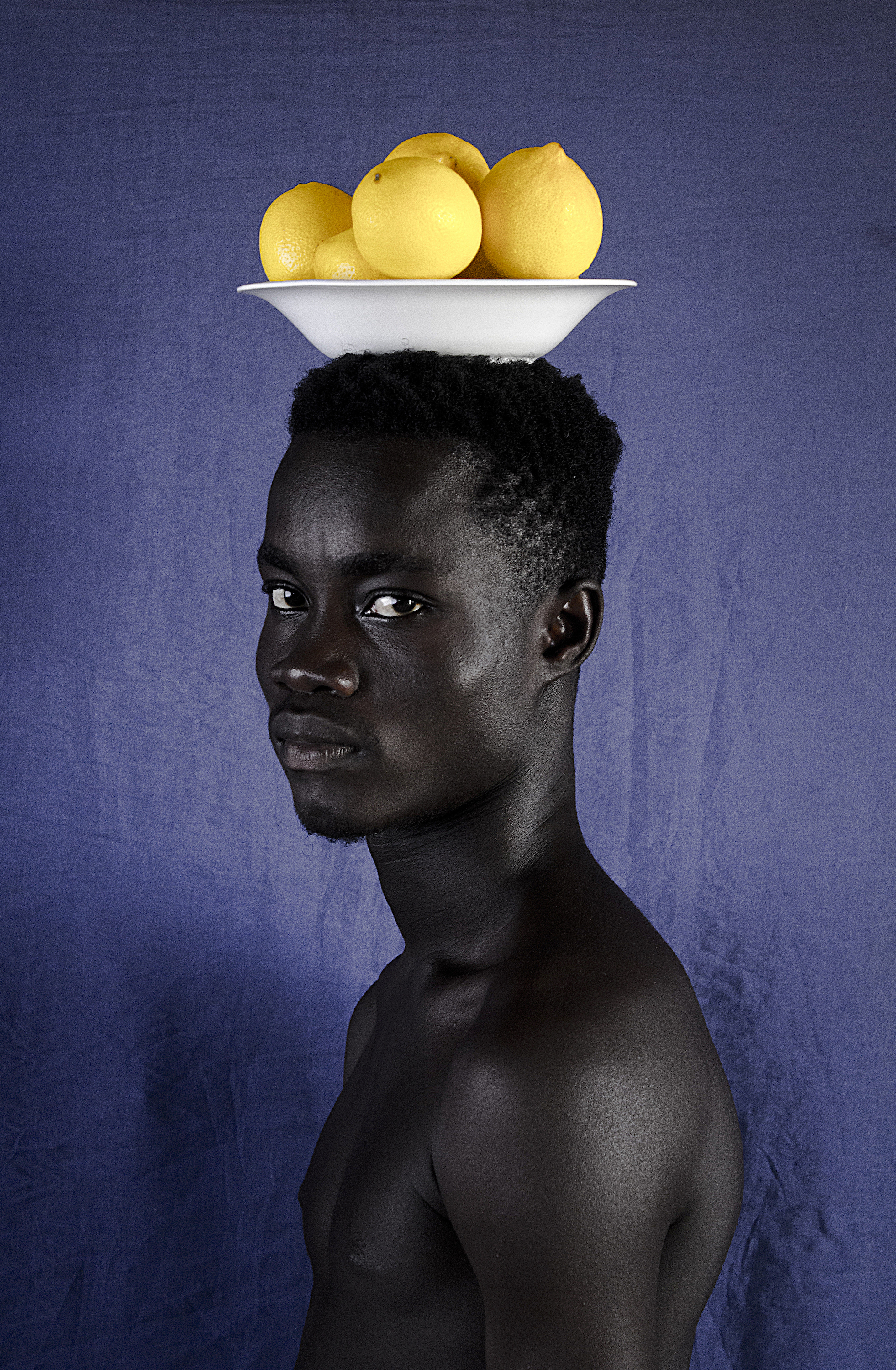 Before Kojo took up photography, drawing was his main art form, but what attracted him to the digital sphere beyond the novelty of the equipment was how it allowed him to express the world around him more succinctly. "I grew up in Achimota, Accra, and I have had the opportunity to visit about 10 out of the 16 regions in Ghana," he says, explaining that his upbringing and travels play an integral part in what he depicts in his work.
Today, Kojo is recognised for his delicate pictures that offer a gentle and meditative approach to Ghanian culture. His signature shots are currently showcased by the online contemporary art platform Homecoming Gallery at Mendo bookshop, located inside the five-star hotel De L'Europe in Amsterdam.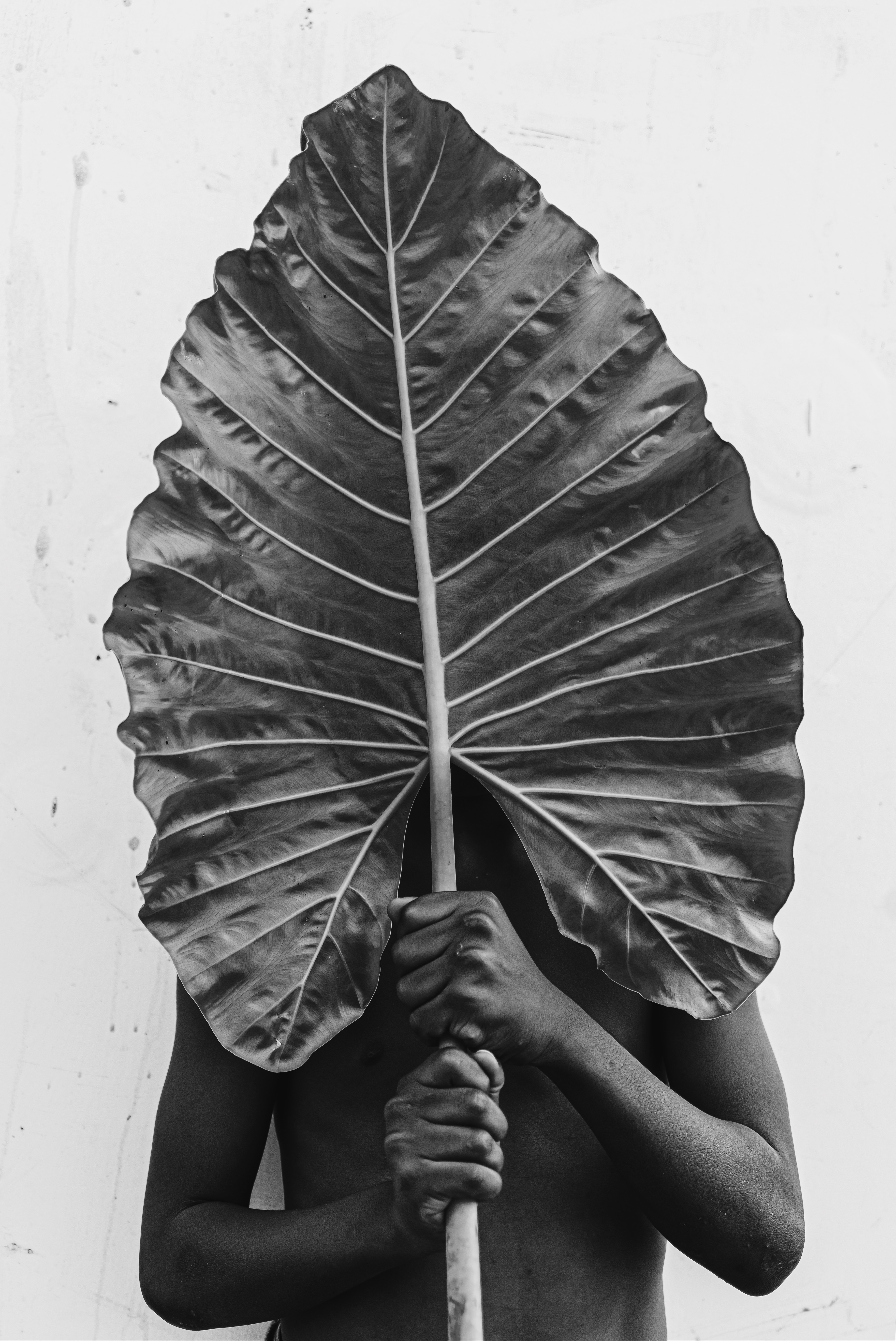 When Kojo talks about his work, he points out "the beautiful scenery" and nature used in most of his images. "I enjoy a myriad of plants and flowers that naturally grow in my community," he says. "I love bold Taro leaves as well as the Moringa plant, which is also indigenous to Ghana and a staple for skincare and other uses, including its many health benefits."
The artist also mentions that he uses the vibrancy of things found in his surroundings to complement the dark skin of the models. "I believe that high levels of melanin is spiritual," he says. The pride he takes in the complexion of Black people is especially apparent in his colour photographs. Oranges, lemons and flowers are balanced on and between body parts or simply held in the model's mouth. "Contrasting [dark skin] with the bright and bold colours of plants and fruits brings out the warmth and shine of the skin."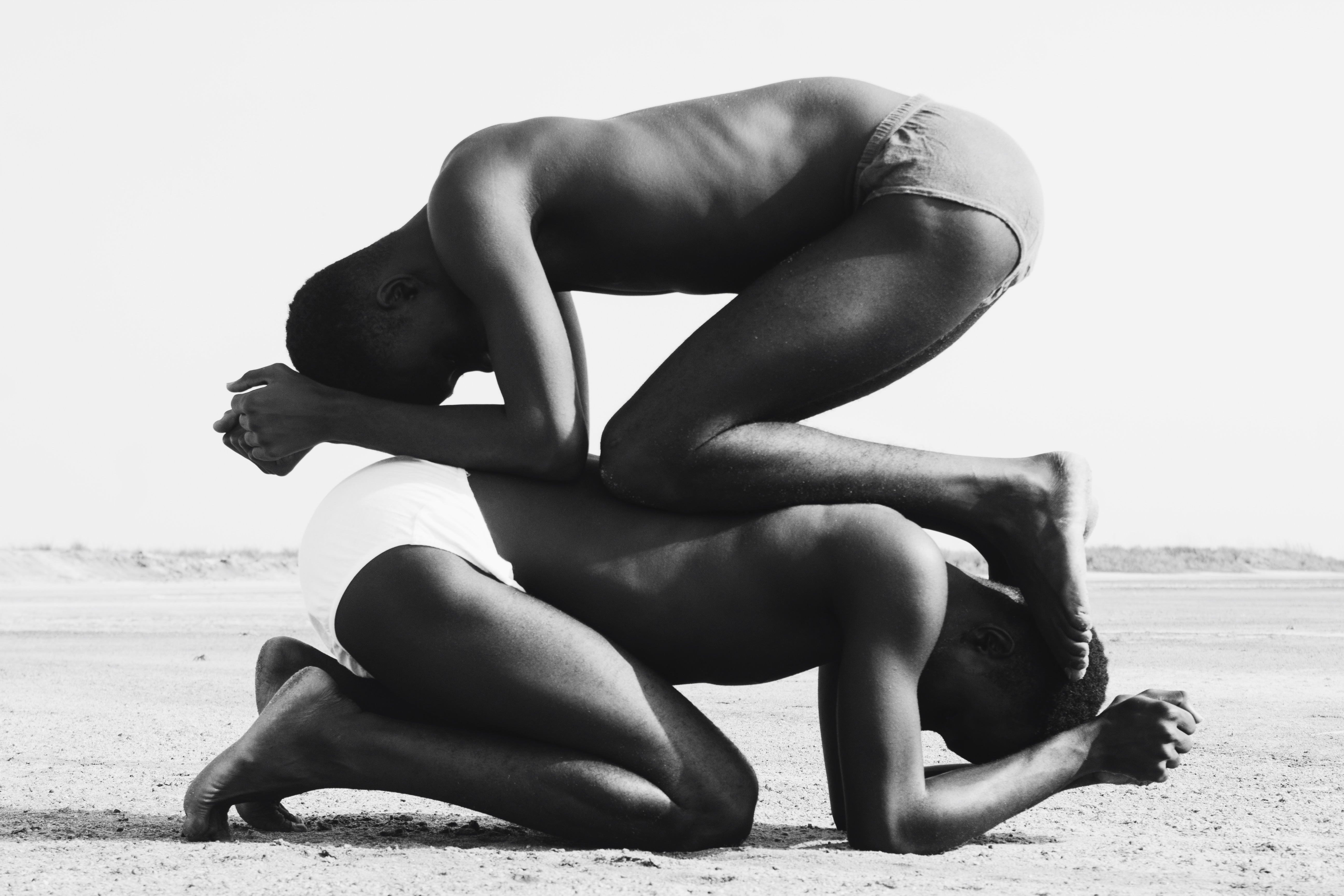 That said, Kojo's pieces go one step further than just appealing snapshots of the country he grew up in and its people. They also tell stories about the past. Twins, for example, are present in many of Kojo's pictures. In "African Sacrifice (2020)", two identical siblings stand beside each other, one slightly behind the other. They stare expressionlessly down the lens, effortlessly balancing slices of watermelons on their heads. In "Ball Twins (2020)", two young girls in swimming costumes play with beach balls. In "Future Friends (2020)", two boys in white button-down shirts face the camera as hands appear mysteriously from behind them to cover their eyes.
Before the existence of twins could be scientifically understood worldwide, various parts of West Africa saw twins as either bringing good or bad luck to a family or neighbourhood. "Many have found it difficult to relate to twins in my community because they have been historically viewed as a curse to the family," Kojo says, adding that he is a twin himself. "Fortunately, this idea has changed within traditional Ghanaian society. As a living testimony and through my work, I share my story and show how being a twin is special and a blessing."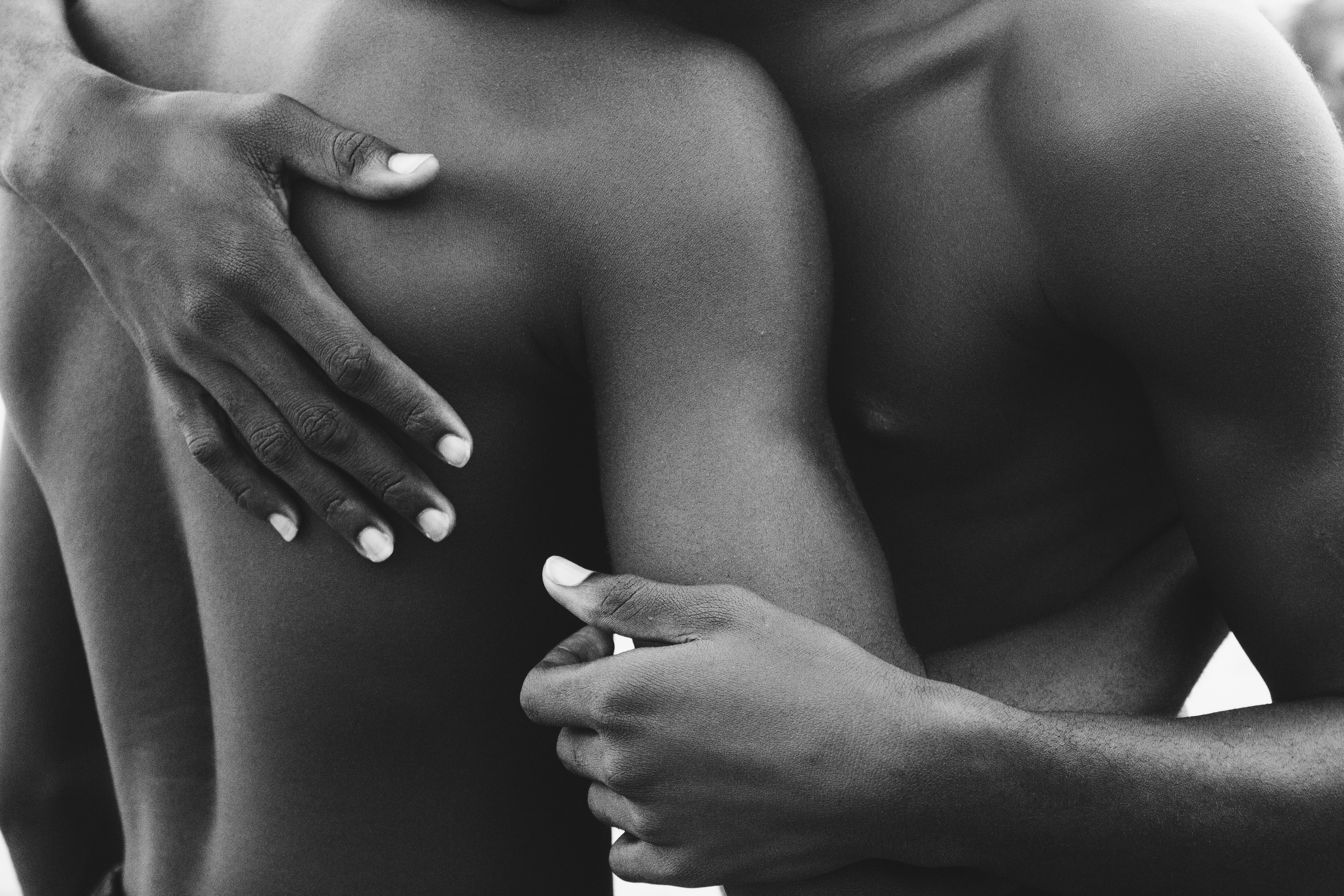 Kojo's playful approach to art tied with his personal history and culture is what drew Homecoming Gallery to his oeuvre. "What I love about Kojo's work is that it instils a sense of hope in the viewer," says curator Orlando Mensah, adding that his images straddle both fine art and documentary. "A style that I really love."
At a time when the Black experience is being heavily scrutinised across the world, Kojo's work leaves a lasting impression. One that is not about suffering or extreme joy as is often found in stories related to Black people but about serenity, a middle existence where Black and African cultures exist calmly and undisturbed. "I have grown deeply appreciative of the peaceful and hospitable nature of Ghanaians. If there is one thing I am proud of, it is the fact that I am Ghanaian," he says, hoping that his photographs reflect that. "I just want to share them with the world so everyone sees what I see."
Kojo Anim's work is on view through to 31 July at MENDO, Hotel de l'Europe and homecoming.gallery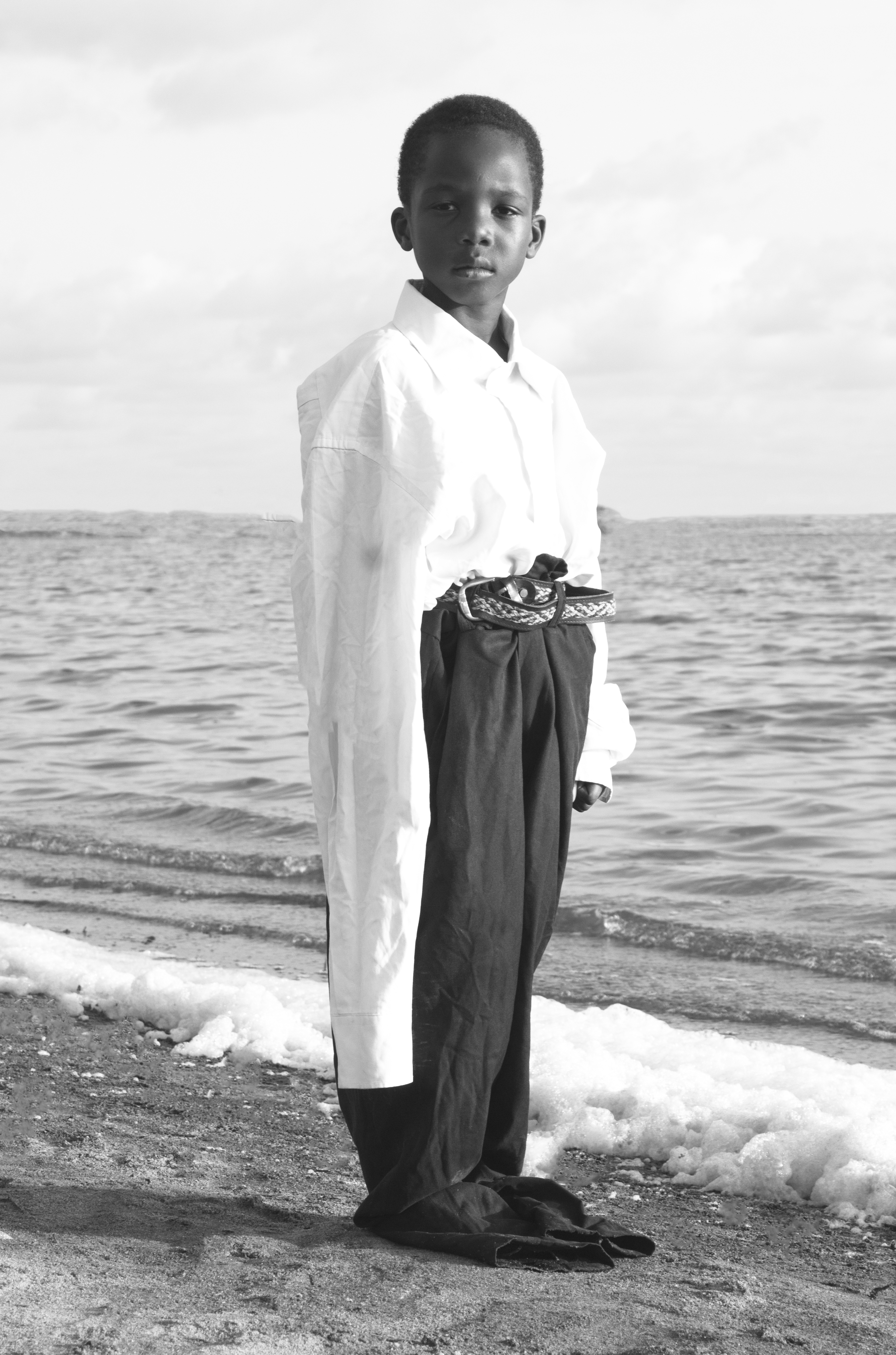 Credits
---
All photography Kojo Anim