Photography Mitchell Sams
Molly Goddard AW20 celebrates the joy of growing up
The designer's joyful collection also included menswear for the first time ever --inspired by Molly's boyfriend, Tom, who she said was complaining that she never makes him anything to wear.
|
16 February 2020, 11:30am
Photography Mitchell Sams
In lieu of a press release this season Molly Goddard simply released a photograph. It was taken from the Japanese magazine Fruits, by Shoichi Aoki, published in 1992. It features a double denim-clad dad wheeling a pushchair in one hand through Portobello Market, in the other, he's clasping a small blonde haired girl, wearing a red wooly jumper, and trousers under a frilly grey skirt.
The child is of course a young Molly. She only discovered the photograph recently, but it seems her sense of fashion was intact already as a toddler. "A lot of the collection was about growing up," Molly explained, backstage. "Specifically where I did, by Portobello Market, and the experience of going to vintage markets under the flyover, dressing up as a child in these amazing clothes -- I wore a lot of strange clothes as a child."
Molly's work as a designer has always explored that prelapsarian innocence of clothes -- as opposed to 'Fashion' -- the joy of self-expression, of dressing up or dressing down. The emotional resonance of cosy old T-shirts, hand-me-downs, vintage coats. "It was also, I think, inspired, by how I wear clothes and how my friends wear clothes. Not about trends but finding interesting ways to dress." Which is to say that really it is all about personality.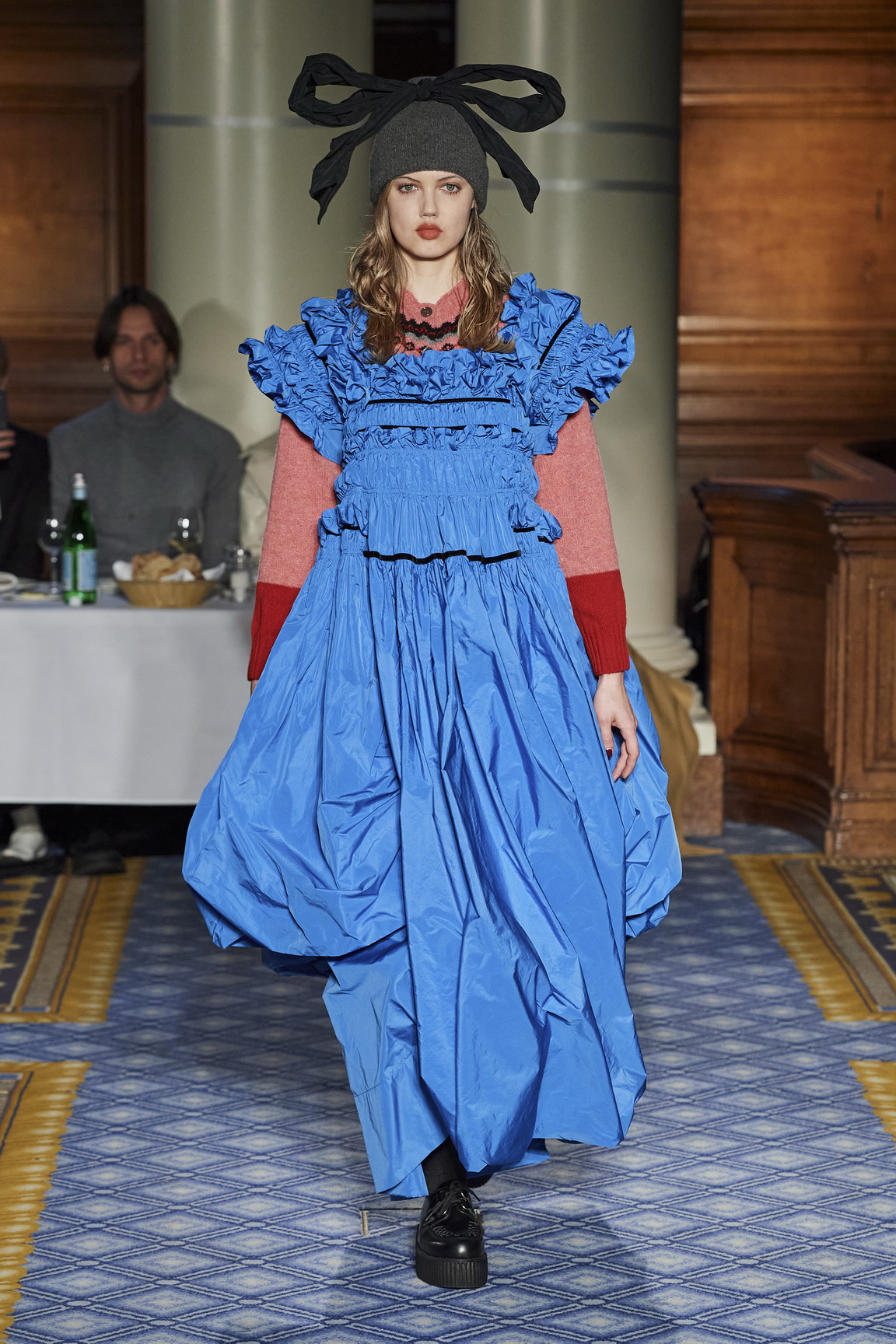 The show opened with Lindsey Wixson in a shimmering and billowing floor-length, electric blue taffeta dress worn over a dusty pink sweater. A dark grey beanie adorned with a bow and a pair of black brothel creepers. These various elements formed the backbone of the wider collection, which was a kind of rearranging of Molly's wider design signatures; those show-stopping taffeta and tulle dresses finding new easiness, deployed predominantly here over knitwear, Fair Isle cardigans and chunky sweaters. There were check trousers, crochet flowers -- "I like them because they're the only thing I can crochet" -- and a floral-camo hybrid print. There was menswear for the first time, too, his and hers suiting inspired by Molly's boyfriend, Tom, who she said was complaining that she never makes him anything to wear.
It is hard not to say this every season, but every season it does feel like Molly does get exponentially better at what she does -- tighter and more assured, constantly finding new ways to refine and evolve her designs. She also has a rare ability to do this without losing any of the sense of personality or intimacy that made her label so loveable in the first place. The set this season, for example, was focussed on the guests, who were arranged around dining tables loaded with bread and butter and white wine for everyone to enjoy, a little oasis against the storm that was blowing through London outside. "I just wanted to bring people together," she said. "Give everyone something to enjoy."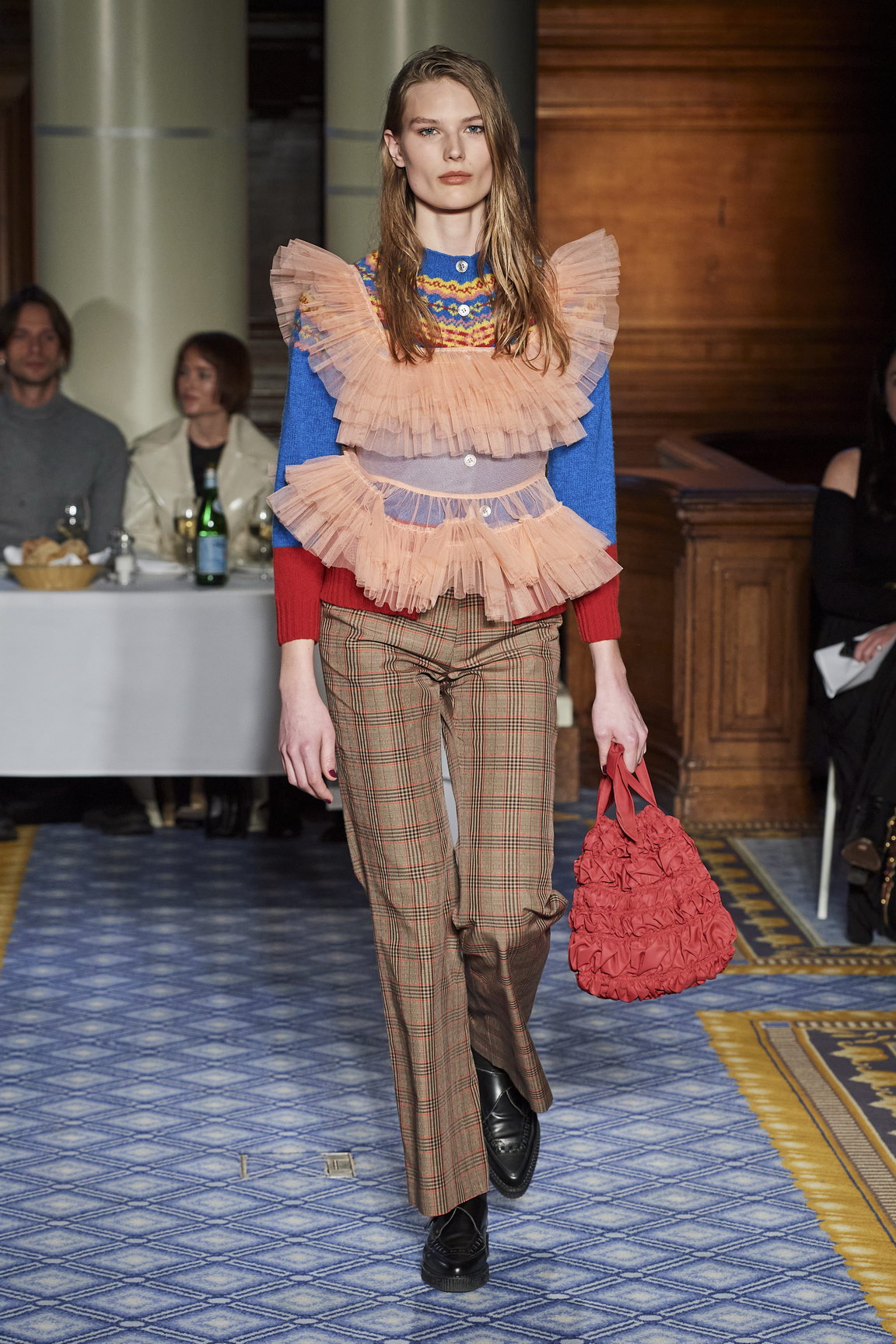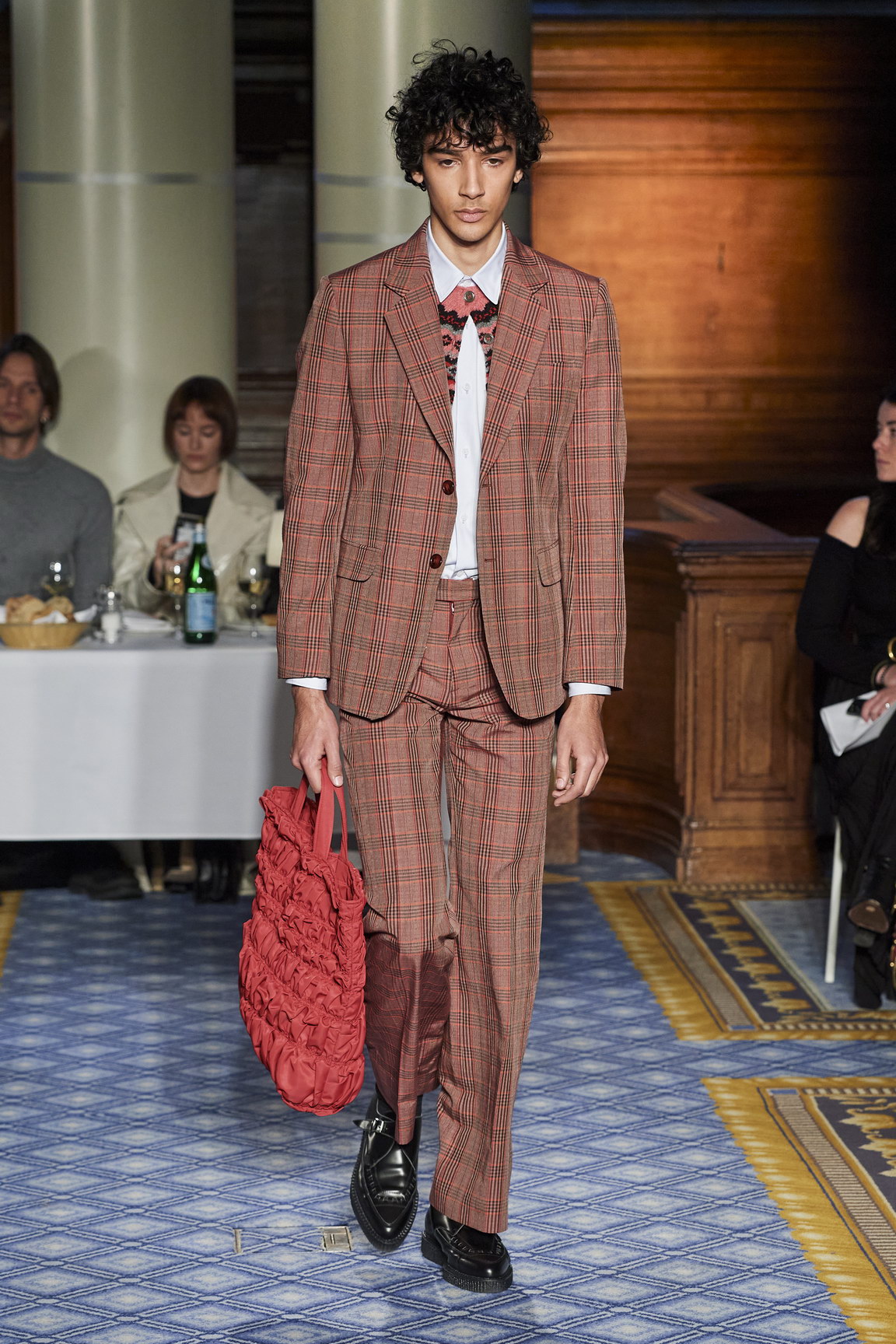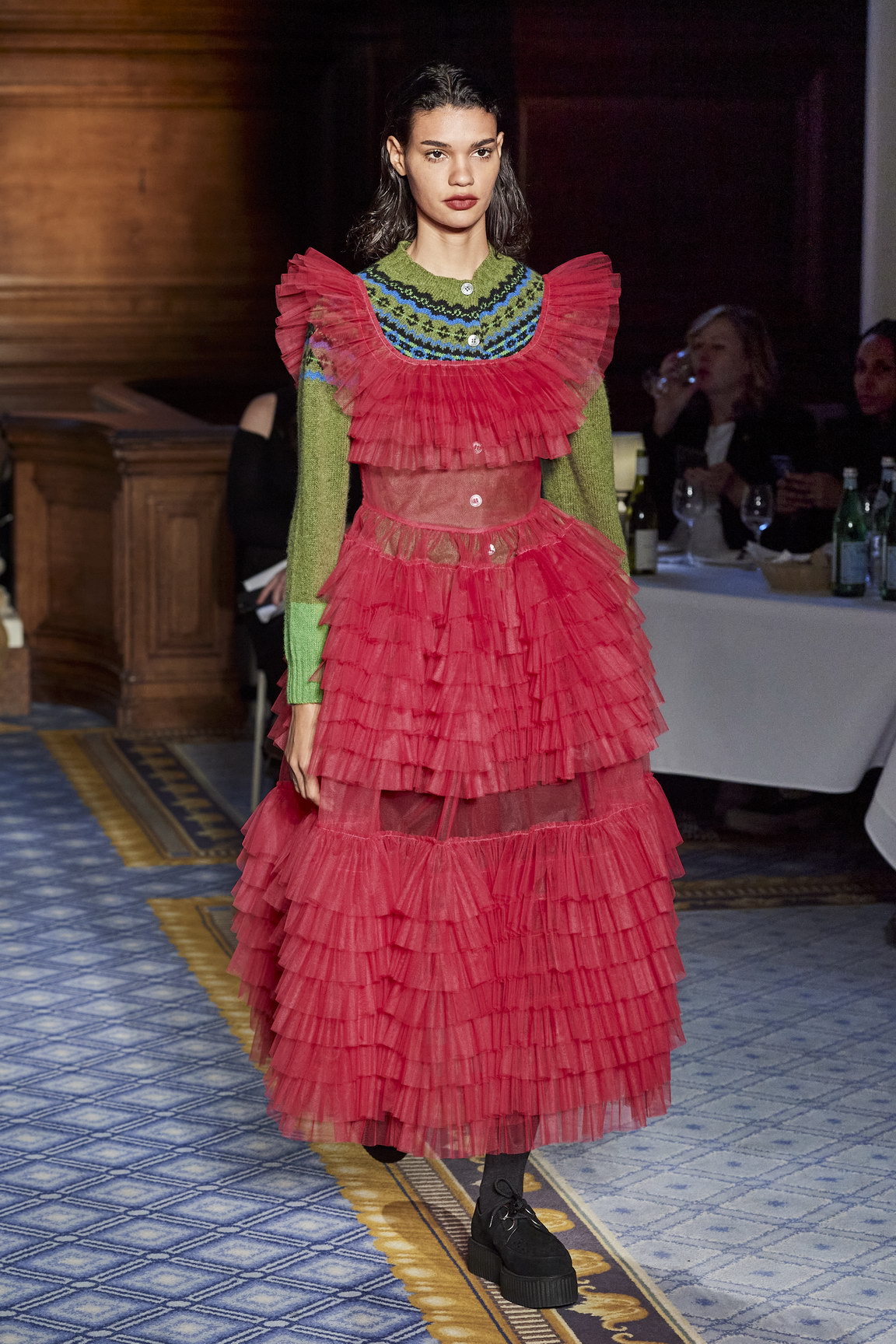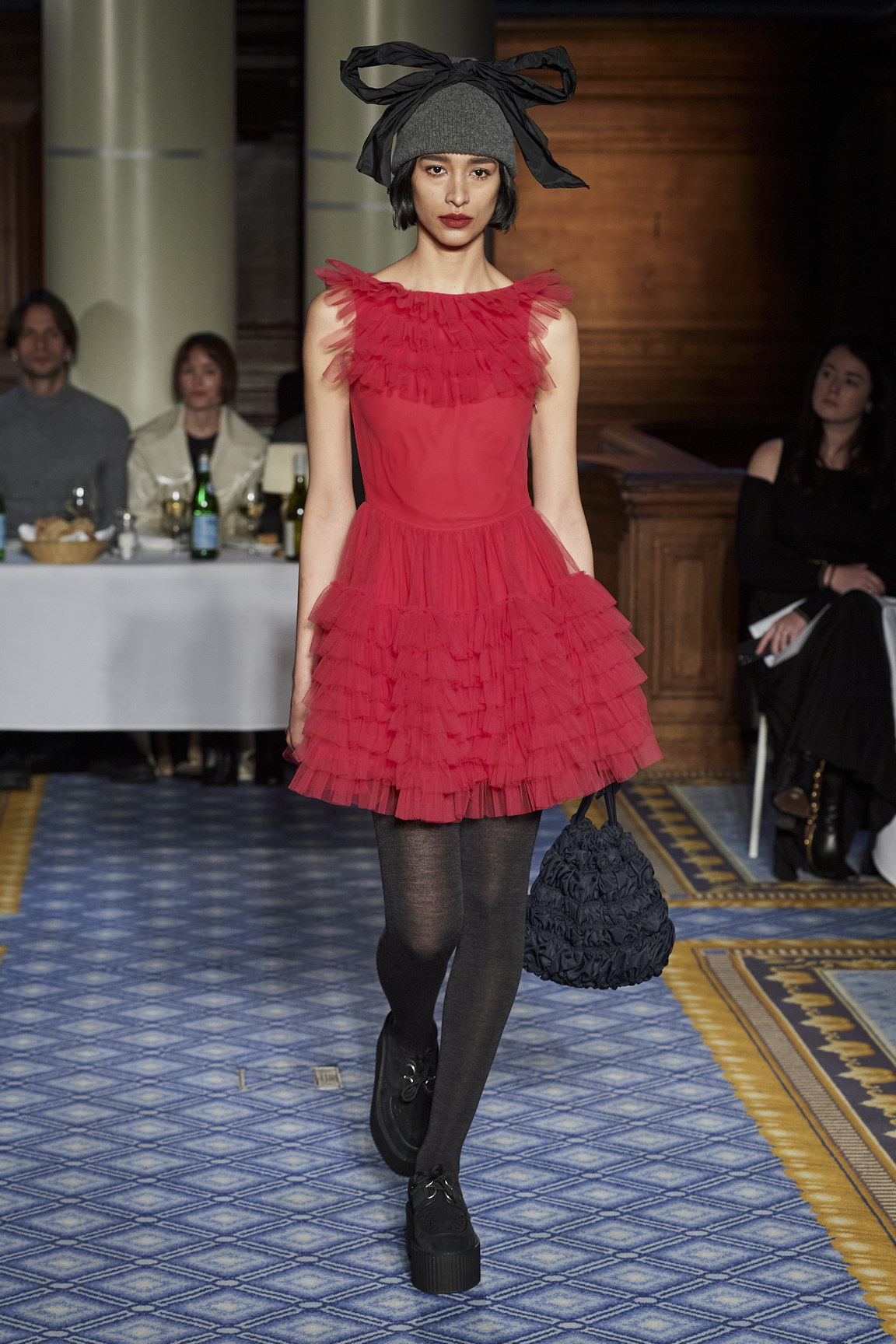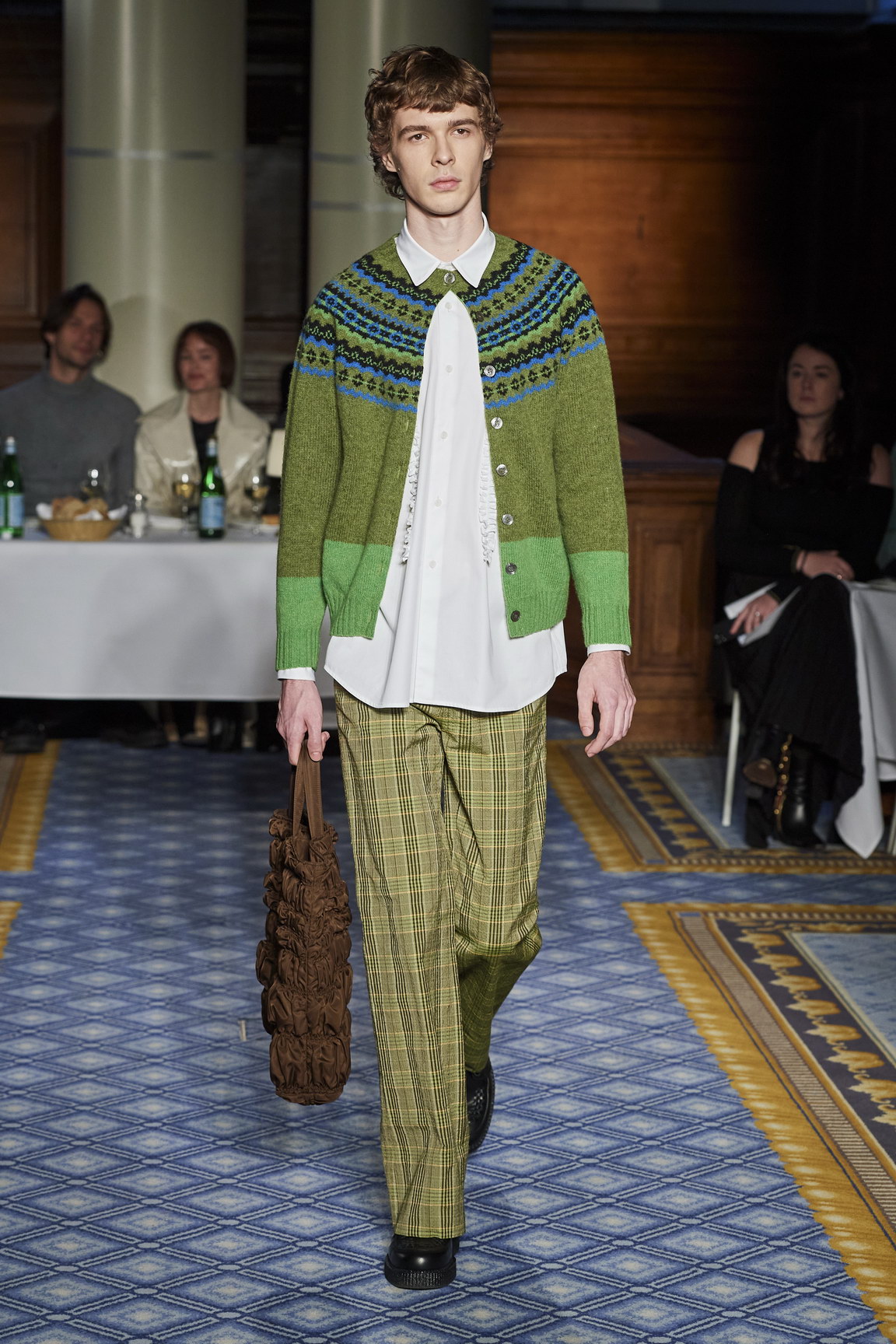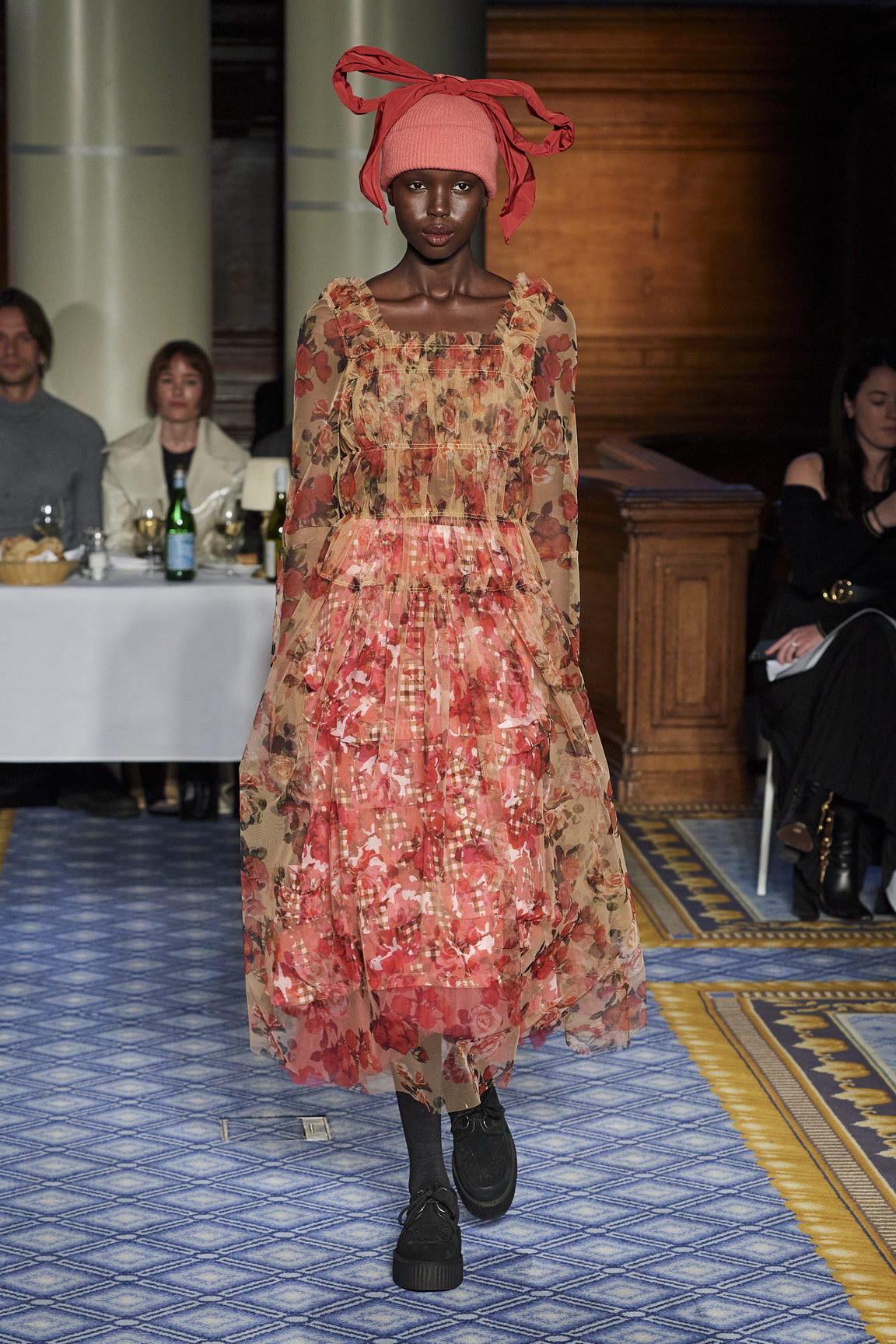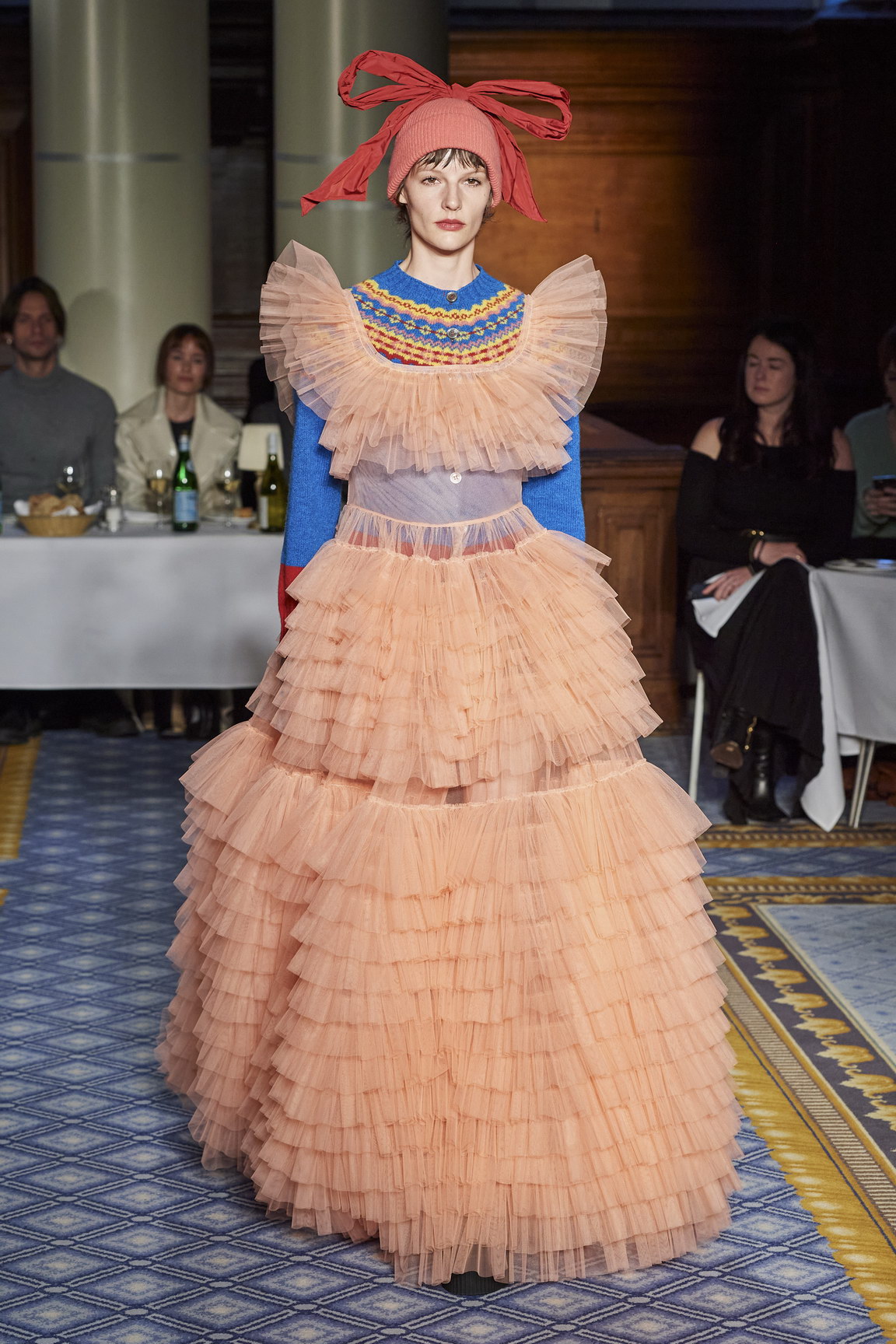 Credits
---
Photography Mitchell Sams