BTS are set to go down in TikTok history with their new single
"On", from the group's new album MAP OF THE SOUL: 7, will be the first ever single to premiere exclusively on the video-sharing app.
|
20 February 2020, 12:42pm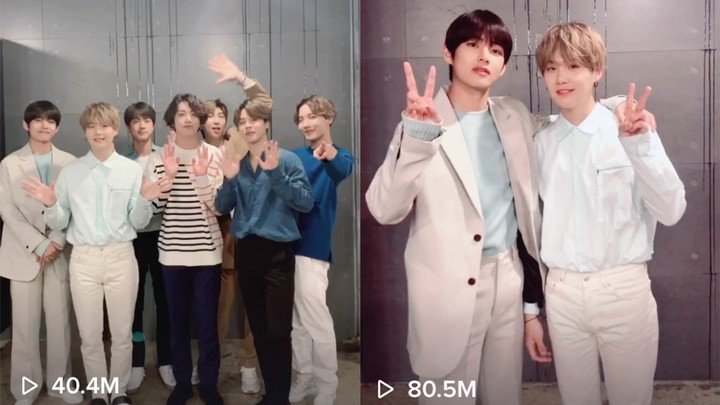 BTS, undeniably everyone's favourite K-pop supergroup, have made something of a habit of record-breaking on social media. When they joined TikTok back in September 2019, the BTS ARMY got them to one million followers in a record three hours and 31 minutes, making them the fastest to do so in the world.
Tonight they will make history all over again, according to a spokesperson for TikTok, as "the first artists to ever introduce a single to the world using the short-form video app." The K-pop royalty plan make "On" available to TikTok users worldwide on February 20, at 9pm (GMT), 12 hours before the song's official release. Consider your evening plans officially cancelled.
Speaking to Allkpop, a TikTok representative explained the likely rationale behind the decision: "TikTok's unique promotional method which allows artists and consumers to communicate while promoting their content to one another, breaking away from the typical methods of promotion, is currently creating a hot sensation."
On TikTok, fans will be able to use the song in their videos, and potentially recreate the success of "Chicken Noodle Soup". After BTS member J-Hope released the single, a cute collab with Becky G, the "Chicken Noodle Soup Challenge" took over TikTok, racking up 480 million views globally.
The group have been teasing their hotly anticipated seventh album MAP OF THE SOUL: 7 for a few months now, drip-feeding stans with concept imagery and cryptic tweets. But tonight, finally, the ARMY will feast.