Photos by Vincent Desailly.
These photos explore the origins of trap music in Atlanta
Vincent Desailly captures the birthplace of trap, a subgenre of hip hop whose beats now dominate the music industry, in his powerful new book.
Photos by Vincent Desailly.
"Traps" are abandoned buildings where drugs are sold -- named as such because of the addicts they ensnare and the lavish lifestyle linked to dealing that's hard to leave. It's a term that was adopted in the early 00s by the creators of a new subgenre of hip hop born in Atlanta, Georgia that patented a signature sound of rapid hi-hats, 808 kick drums, sharp snare and distorted vocals. It's also the title of French documentary photographer Vincent Desailly's first monograph The Trap, which explores the blurry line between the two.
Through haunting portraits of rappers, fans, dealers, strippers and residents, Desailly captures the energy of a historical moment in culture from Atlanta's street level. With roots in the segregated South, housing inequality, poverty and the widespread use of crack, trap music has emerged from the city as something powerful and raw. "Something that hasn't been diluted," writes one of the genre's founders Gucci Mane, in a passage from his autobiography that's quoted at the start of The Trap. "Something with no polish on it. Music that sounds as grimy as the world that it came out of."
It's a world that Desailly was first introduced to while shooting an editorial for a magazine he co-founded called Snatch. The last reportage they published was about the rap scene of Baton Rouge in Louisiana — a small city, much smaller than New Orleans, that's home to many big time rappers. "I felt an energy, creative and visual, that I thought was intense and that I'd like to try and capture," he says. But Desailly didn't have the time or experience to do the story justice then, and forgot about the project entirely. That is, until his friend Louis Rogé, a French DJ and producer better known by his stage name Brodinski, encouraged him to go on a trip to Atlanta where he was recording music with trap artists there.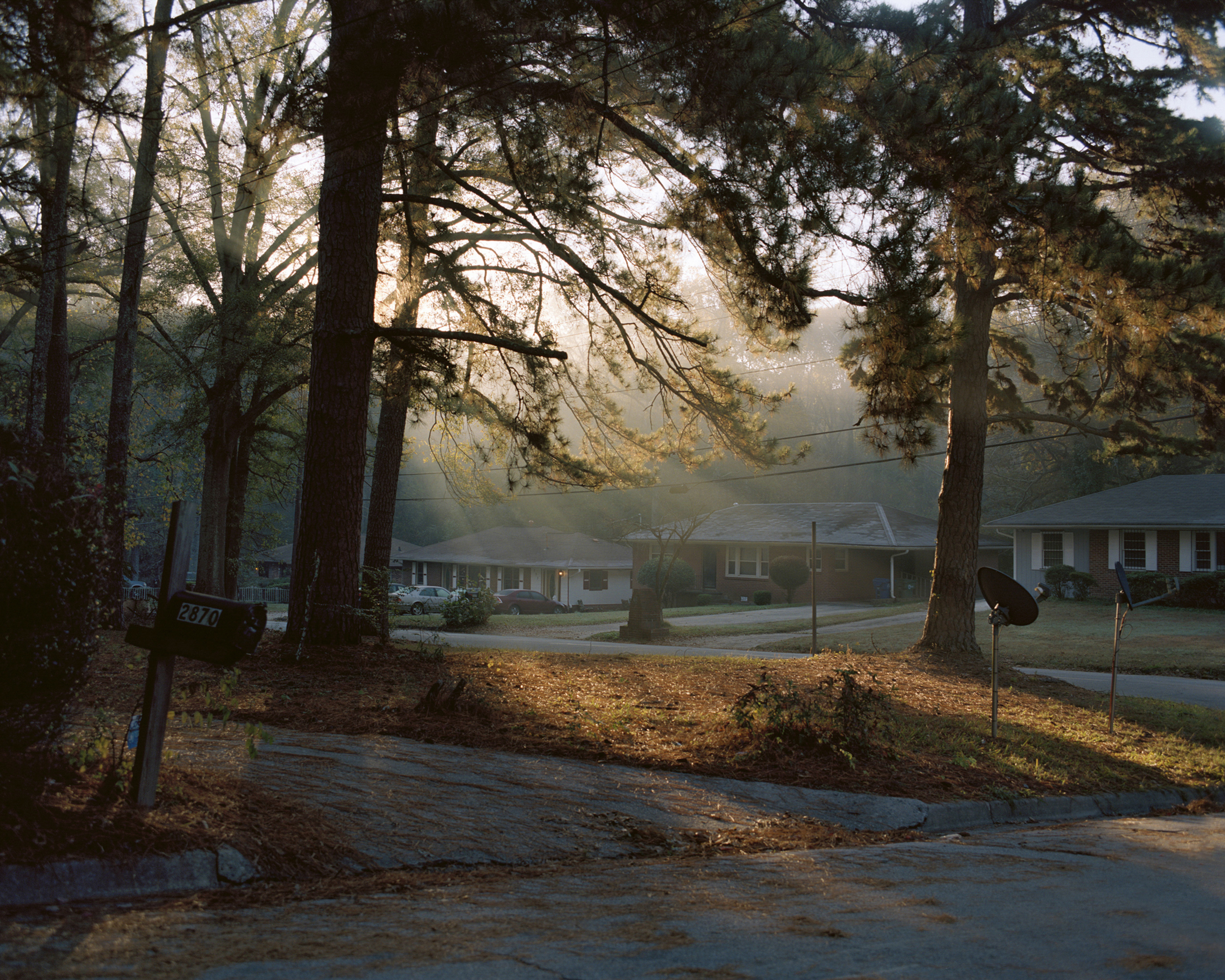 Over three two-week trips in 2018, Desailly began attending night sessions in the studio with Brodinski, and built up a network of people to call on in the suburbs of the southside of Atlanta, where trap music was born. "I knew I wanted to focus on the world around trap music, whatever that means," he explains. But he initially struggled to capture exactly what he wanted. On the first trip he began taking these really close up pictures, "very fashionable." More in the style of the flashy pictures you might associate with rap culture, "the more badass types of pictures," he says. Those were too staged for Desailly: "There wasn't enough life or truth in those portraits… The second time I started shooting with a totally different point of view."
The heady images that made it into The Trap carry the damp heat and lingering light of Atlanta, the lush greenery and deterioration of the outer city. Brushing up next to each other in the book, are portraits of rappers, fans and dancers, the neon lights of strip clubs, children, families, guns, bags of marijuana, bikers, tattooed bodies and nice cars. "I didn't put any captions, any notes," Desailly explains. "I wanted people to feel, to imagine, to make up stories in their minds and they don't need to know if the people are rappers, drug dealers or both. In my opinion this is an art project, not a photojournalistic approach. It's a documentary art project."
Desailly began taking photographs at age 16, when he realised he wasn't as good at roller-blading and skateboarding as his friends but enjoyed the scene. He borrowed an old film camera from his father who taught him how to use it, and quickly excelled at shooting people and things. Magazines took notice, and soon he was getting paid 50 bucks to travel around taking pictures of various extreme sports, fully immersing himself in the culture of each one.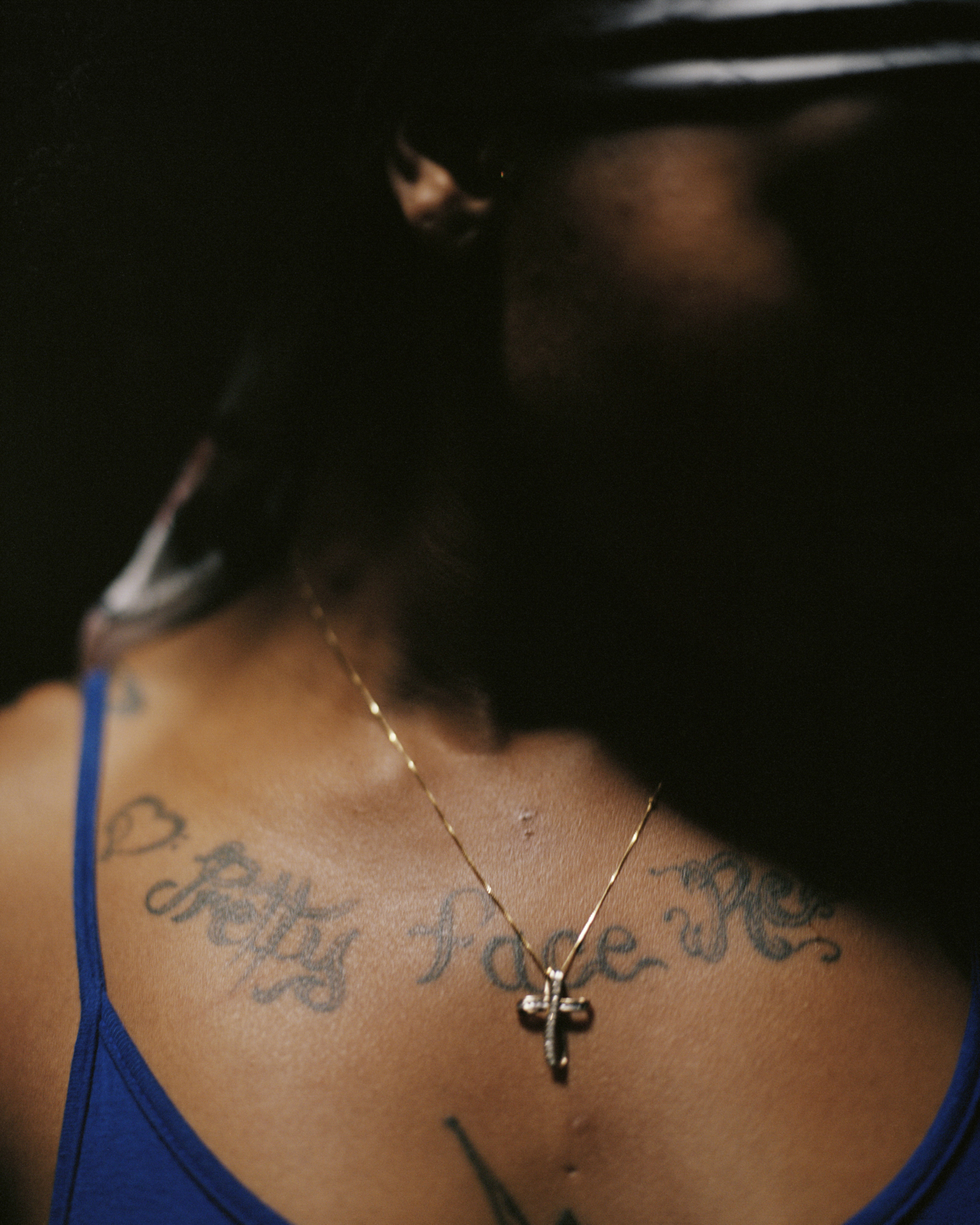 He took the same approach with trap music in Atlanta. "I'm not a trap nerd, but I've listened to rap music for a long time and Brodinski is a human Wikipedia of music in general," Desailly explains. "I was able to speak about the music with the guys I was shooting and they would have this much less theoretical vision of it. It's something very natural for them."
While talking about trap music, Desailly also found that there was an obsession with "making it." "In America, people value success. Whether you 'make it' or not is a big expression, that I cannot translate in French. I don't hear it that much in the UK either." But, he explains, "When you're in a pretty poor community, there's strength, this will to 'make it' that they share. Sometimes you feel they can definitely do it, some need the inspiration."
Since the early 90s, when trap music first captivated national audiences, there's been plenty of that inspiration to draw from. Artists who have "made it" include founders Gucci Mane, Young Jeezy and T.I., who first put trap music on the map, helping it become the global phenomenon it is today. From there, Migos jumped to the top of the Billboard Hot 100 in 2017 with "Bad and Boujee." Future became the first solo artist in history to release two albums that debuted at number one, and Childish Gambino's 2018 song "This Is America" with manic ad-libs from Atlanta rappers 21 Savage, Young Thug and Quavo was the first rap song to win four Grammy Awards. Gucci Mane could be seen on billboards as one of the faces of the Gucci Cruise 2020 campaign, alongside Iggy Pop and Sienna Miller — further showcasing the mainstream dominance of trap.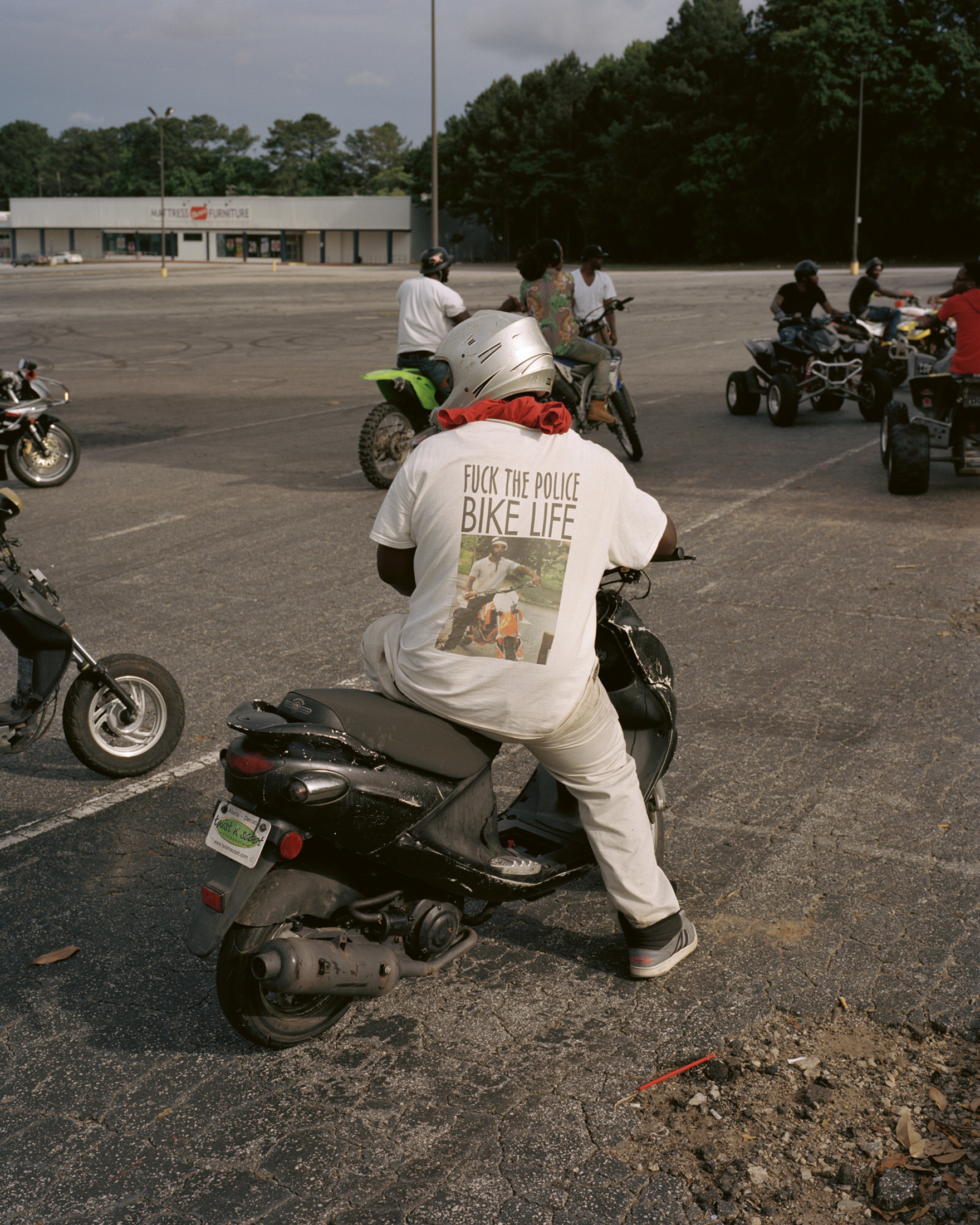 What's most exciting about The Trap is that over the months it took to photograph, Desailly was able to capture the energy of a new music heyday first-hand. One of his subjects, an 18-year-old, "very good-looking" rapper called Lil Keed went from neighbourhood nobody to international star, seemingly overnight. Young Turk, who comes from the same area, signed him and he has since released two albums, has a million followers on Instagram and is now touring the US.
"It's happening for some of them but it will stay a dream for some others," Desailly explains. "But that's why I think the trap music scene is lasting for so long because the people are in charge… They are very strong about community and they are helping each other."